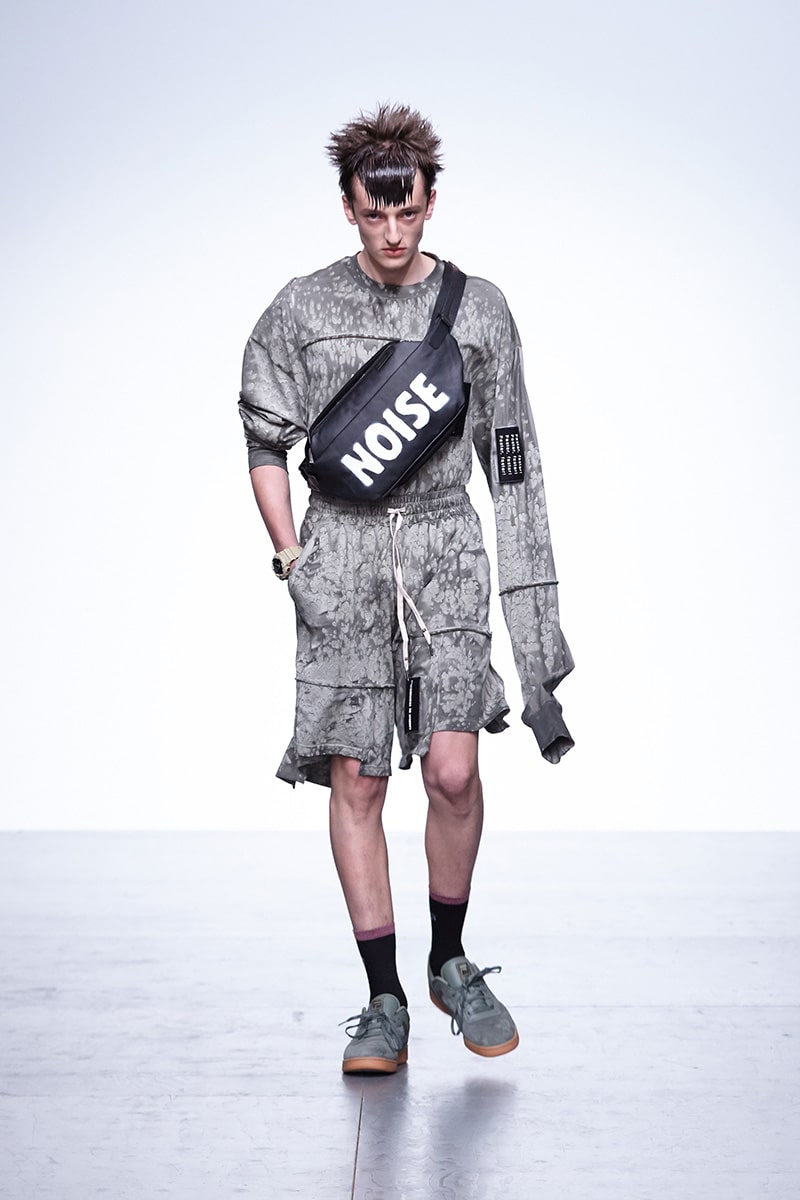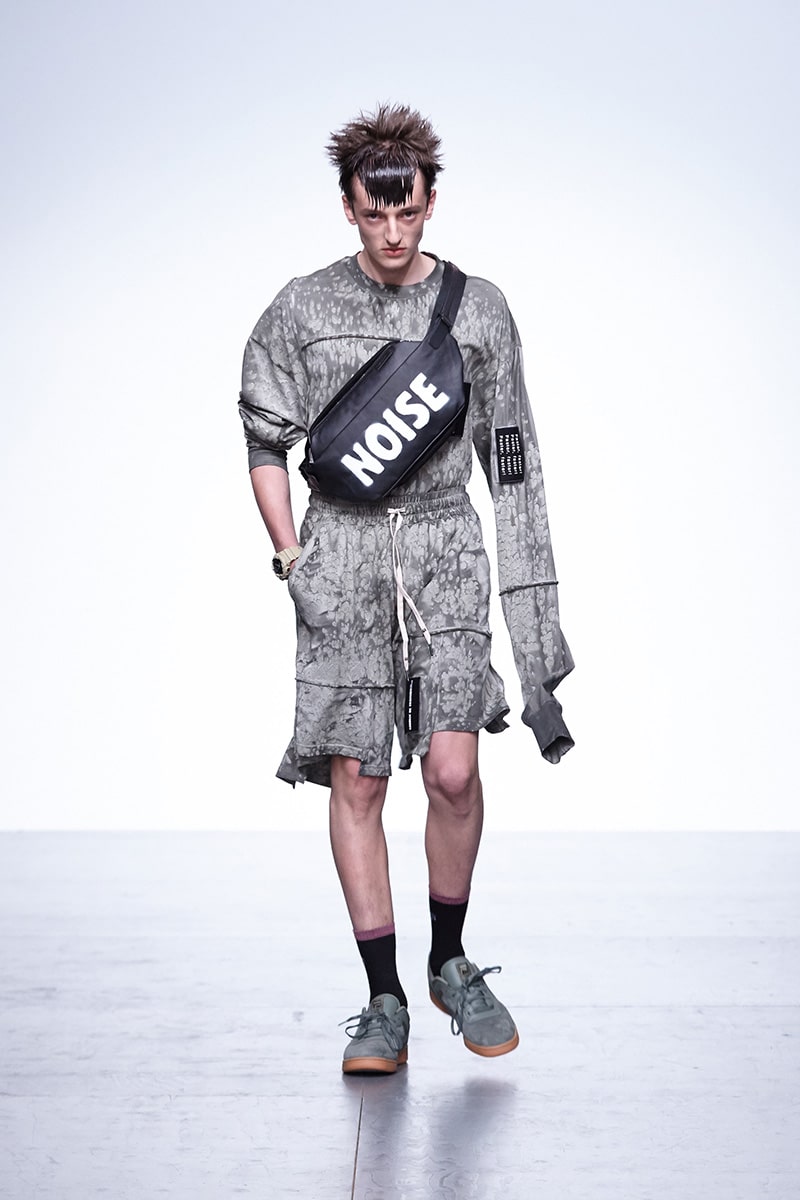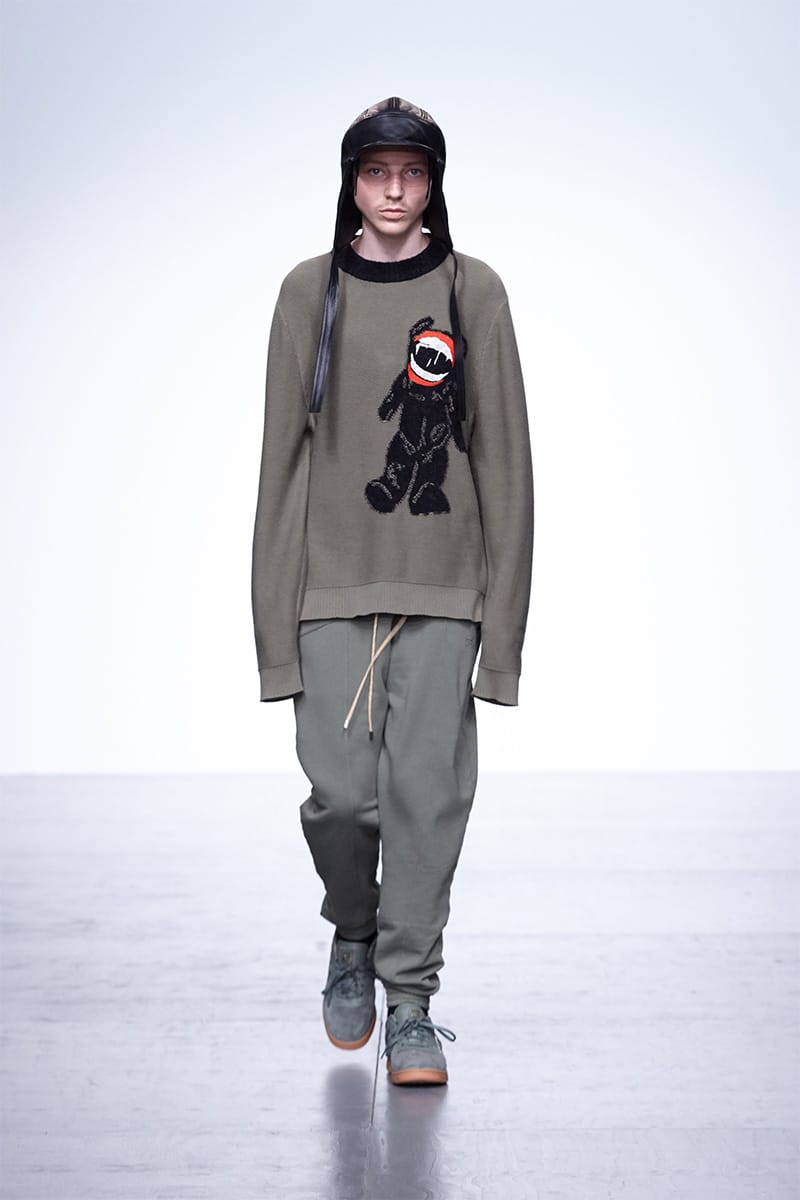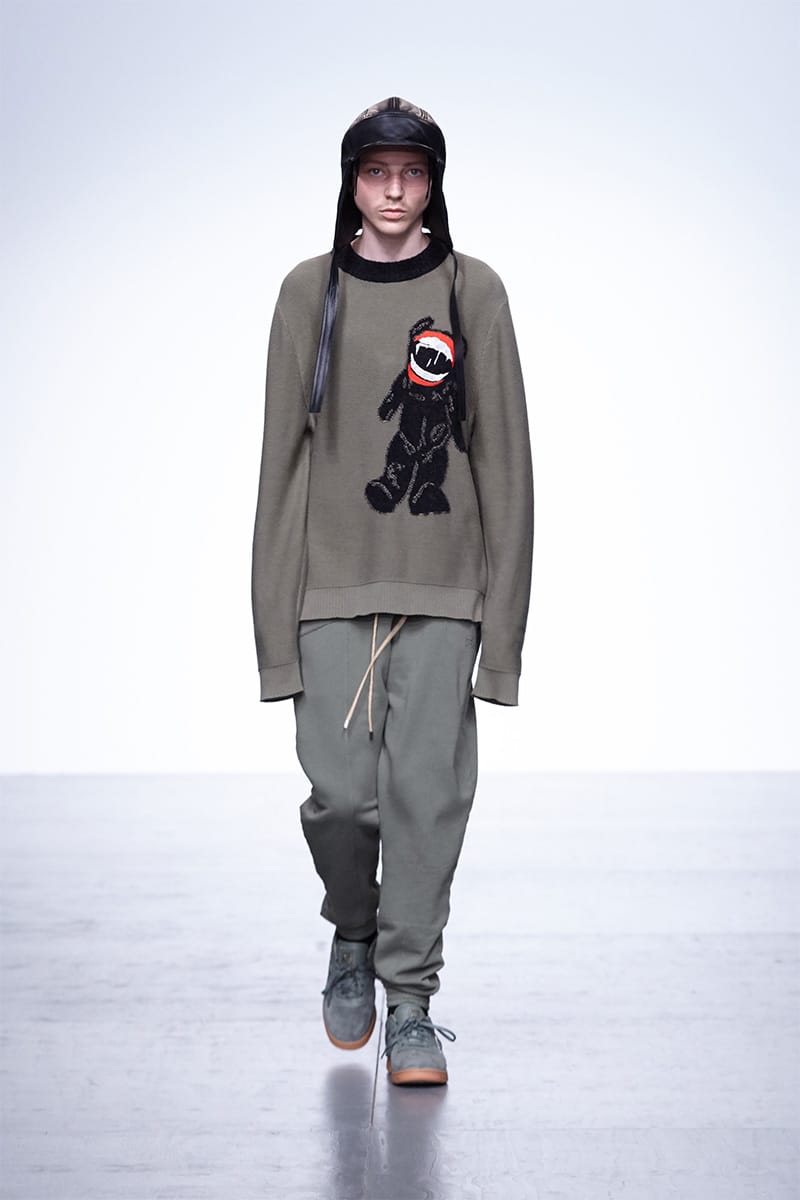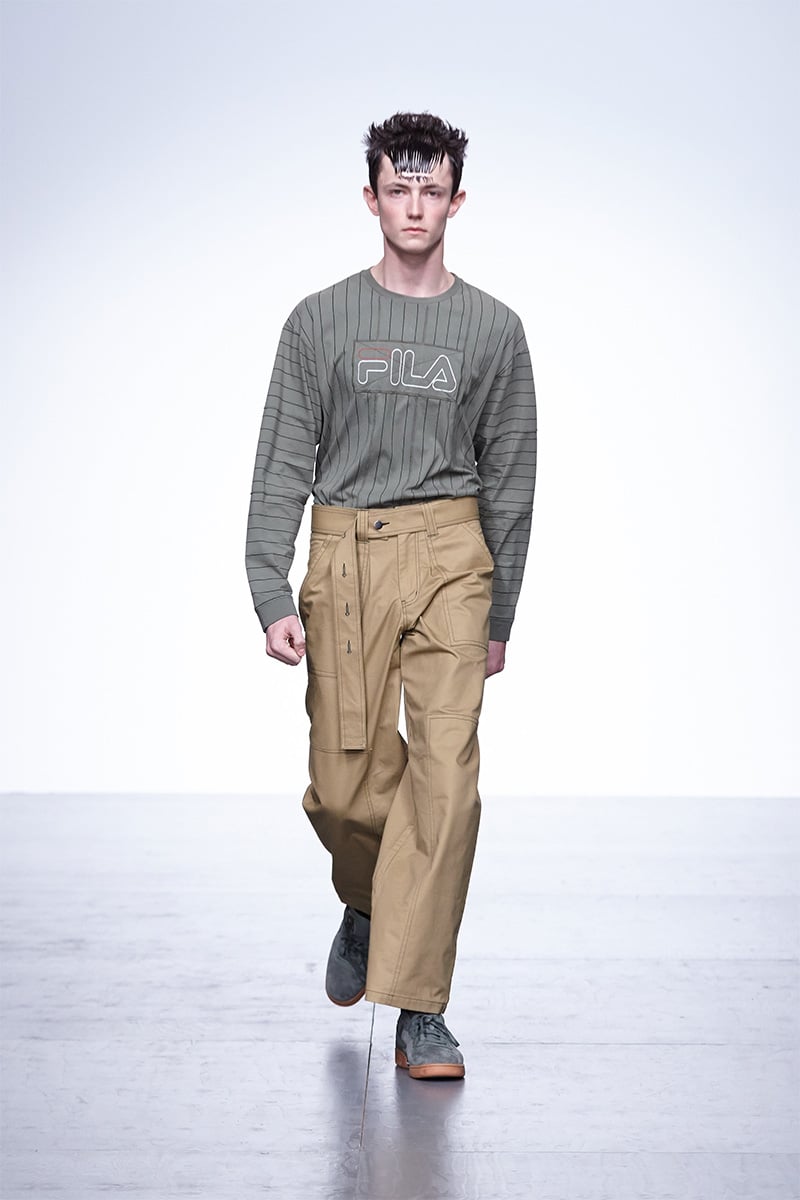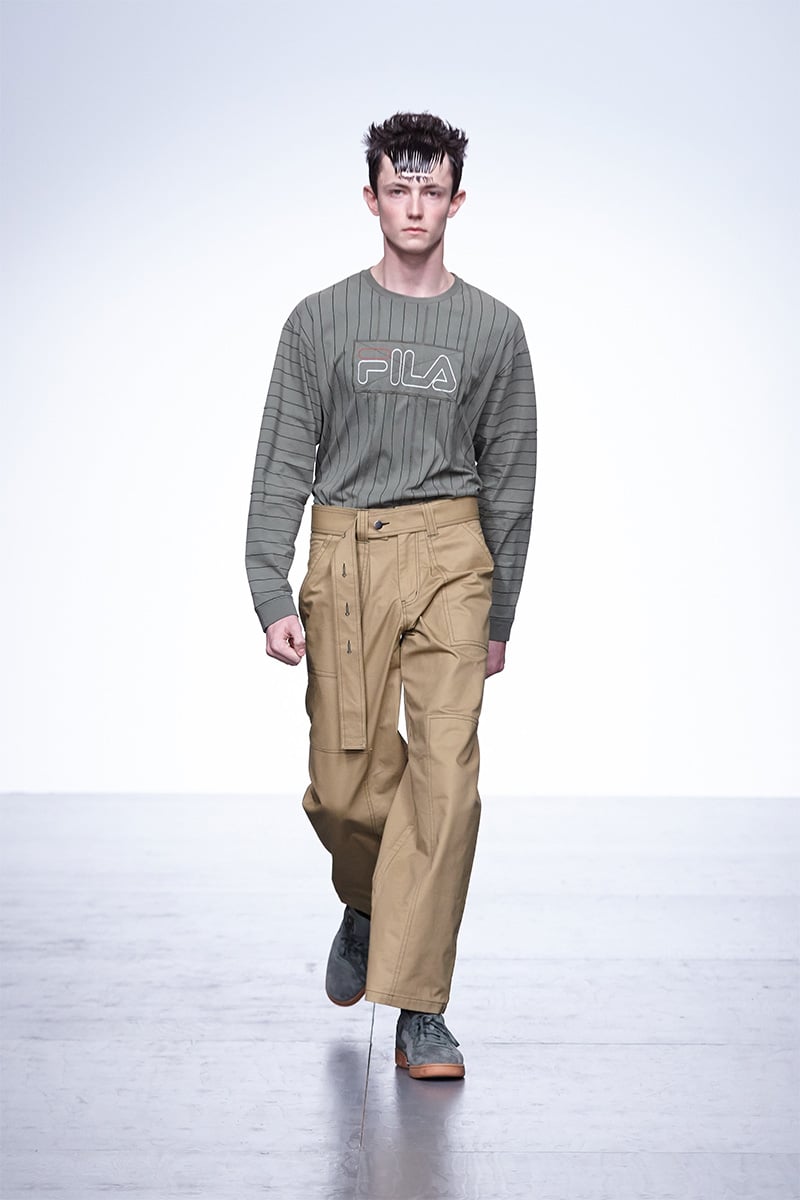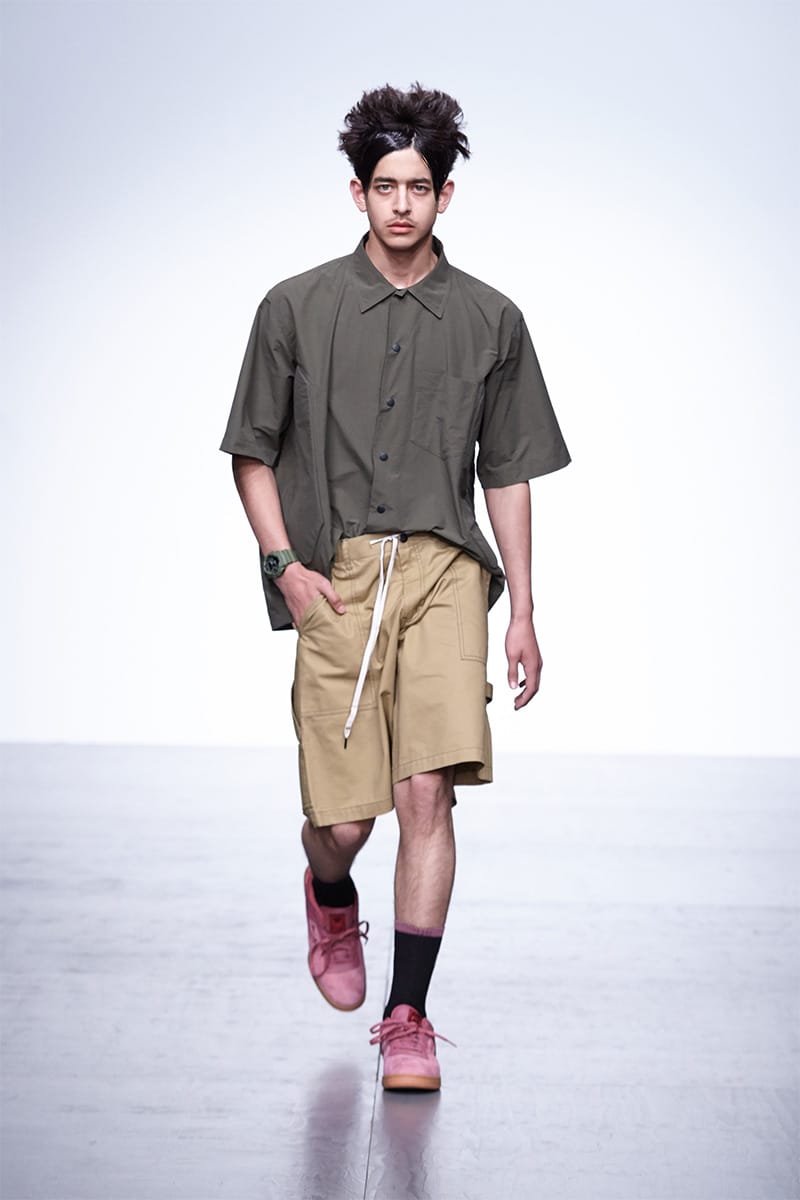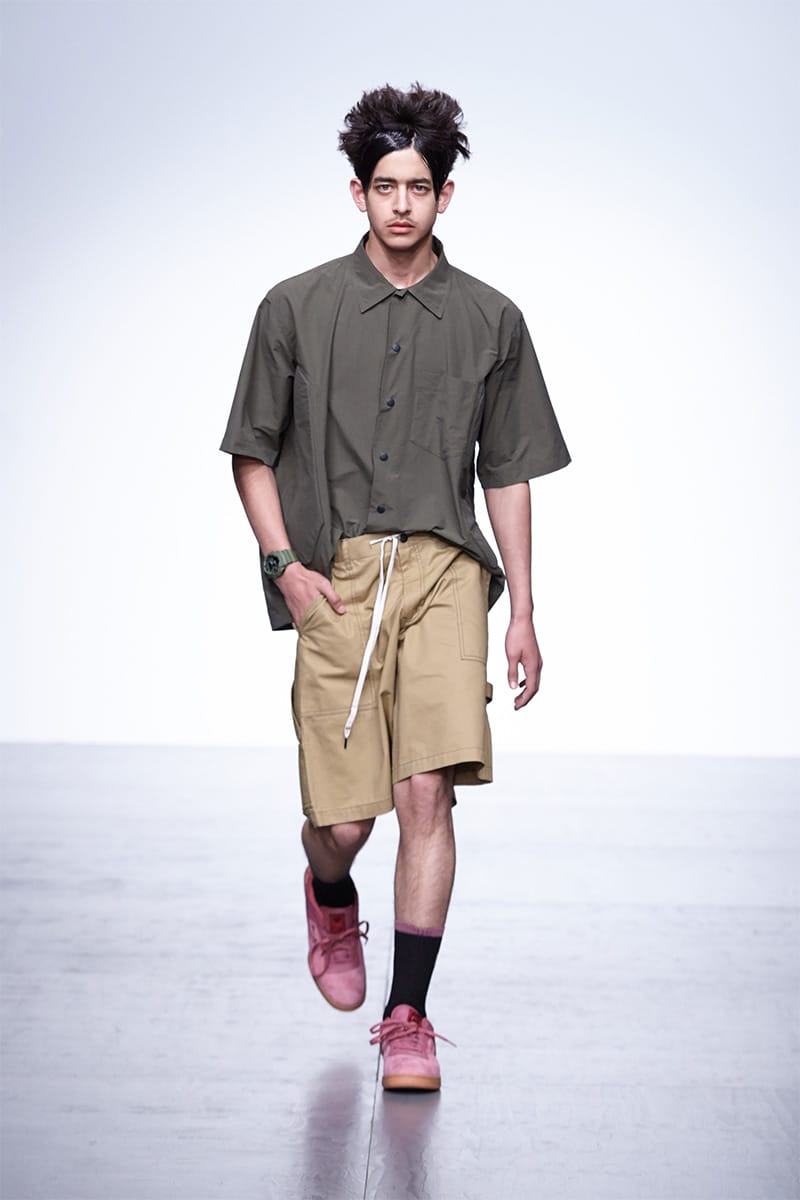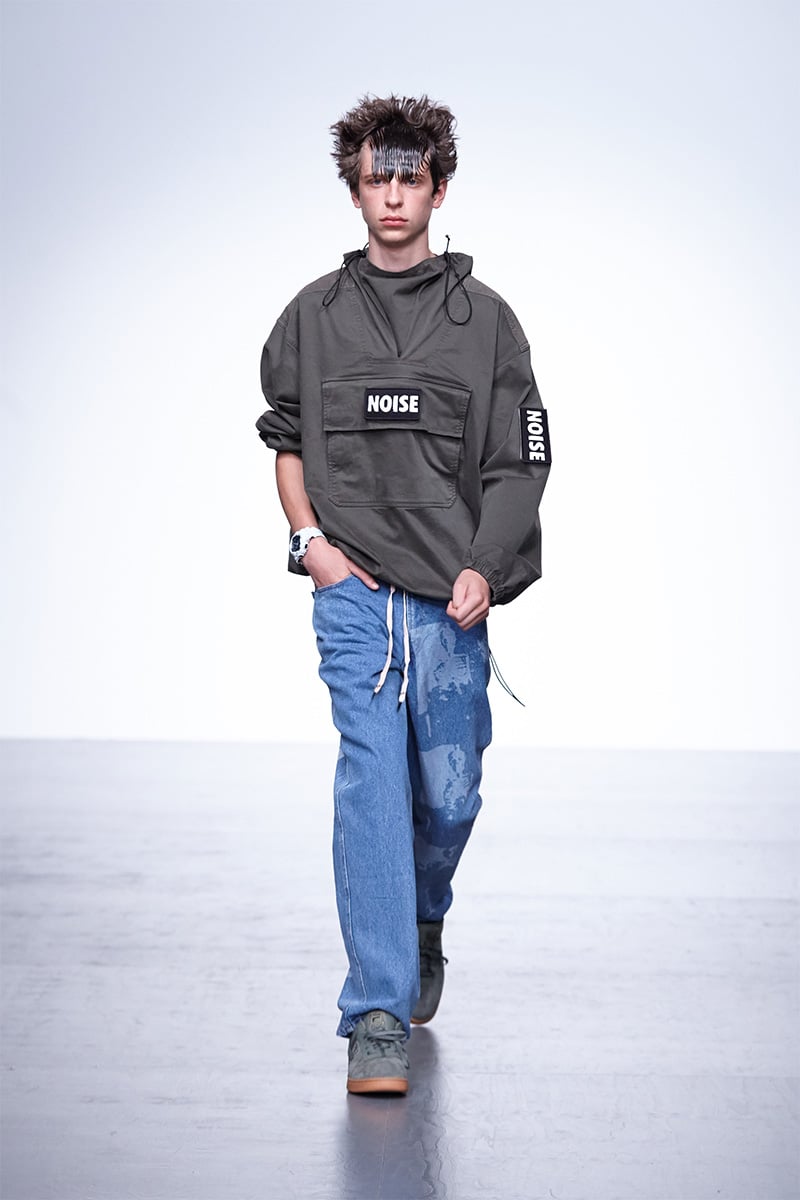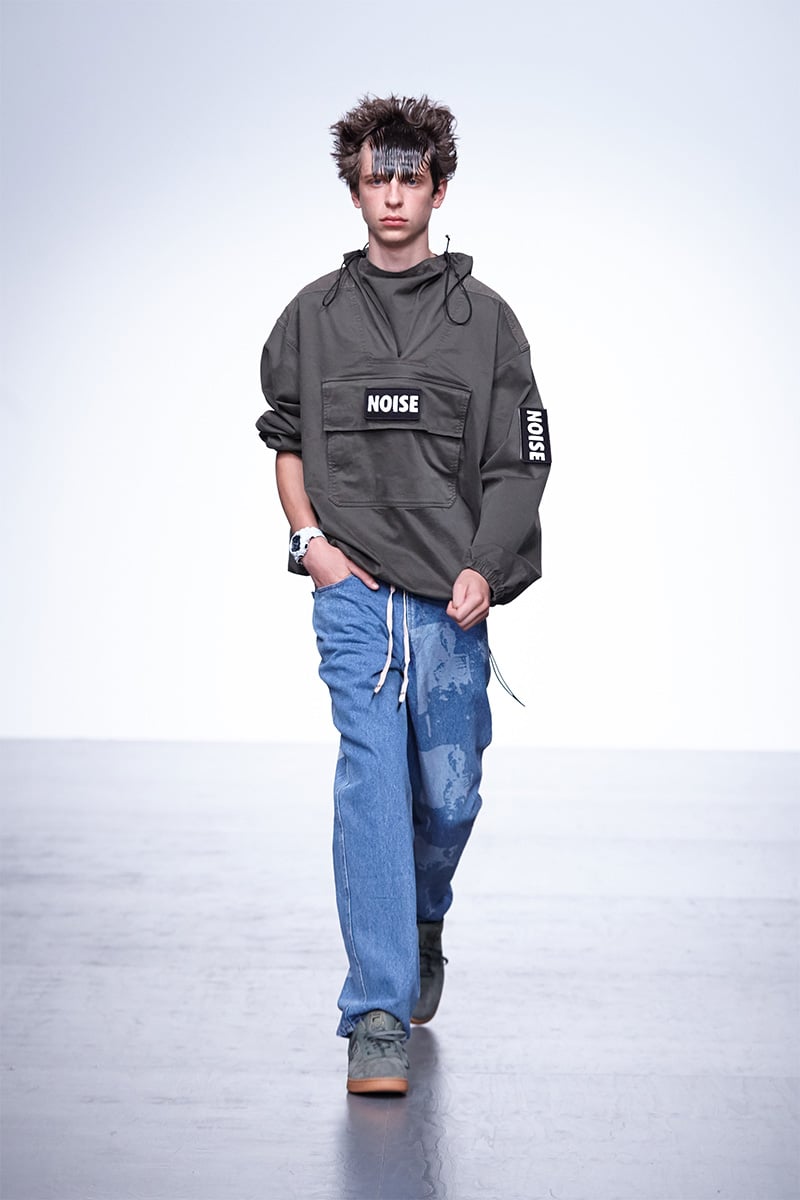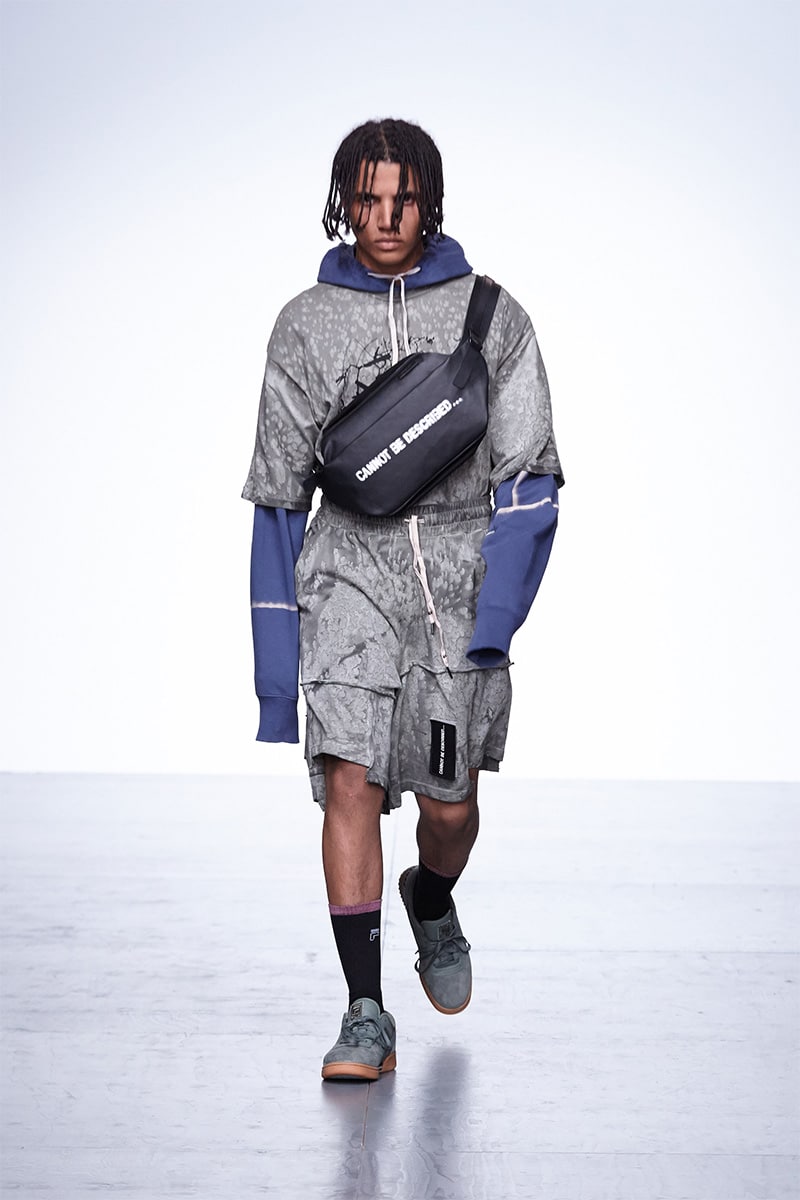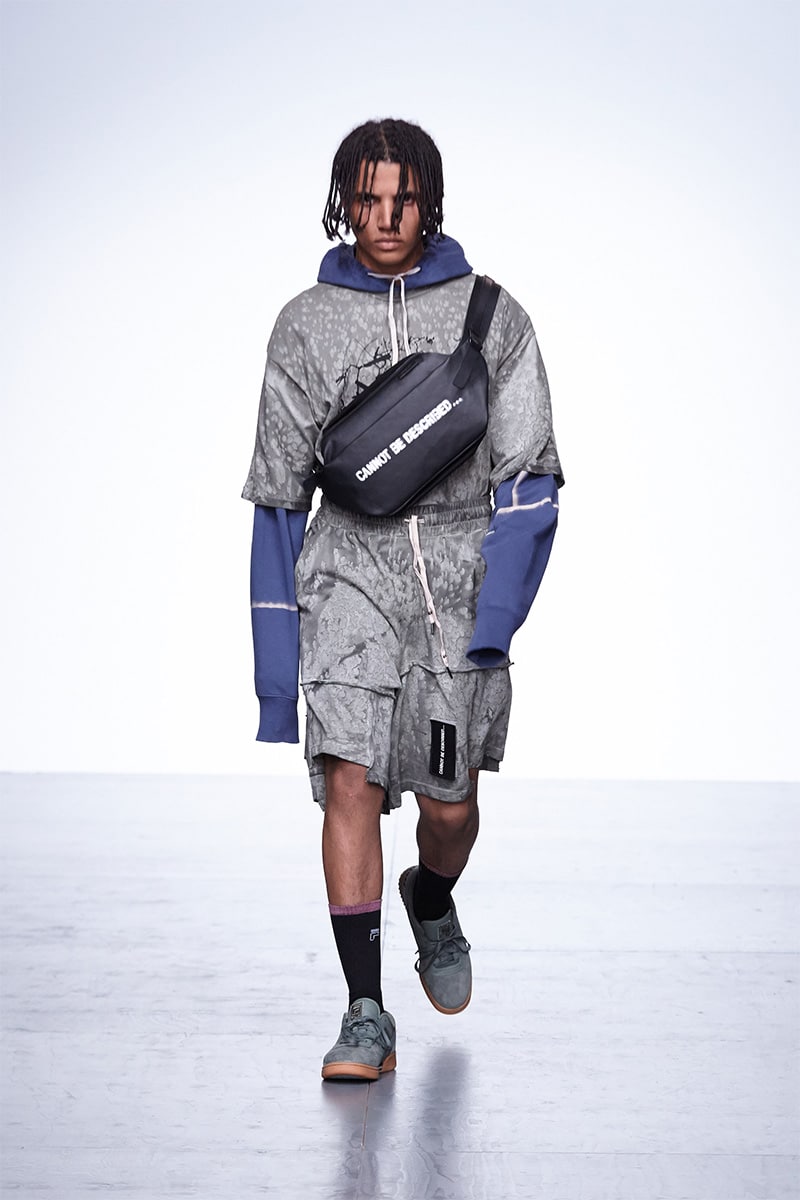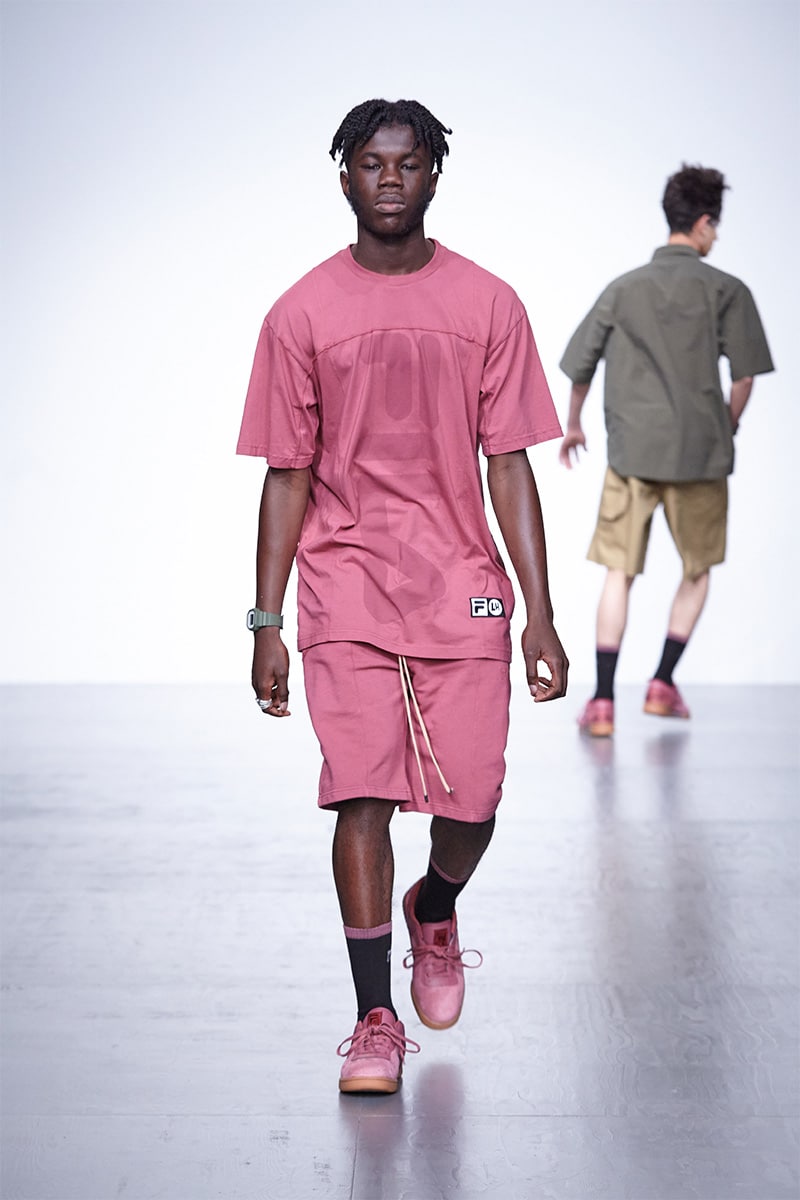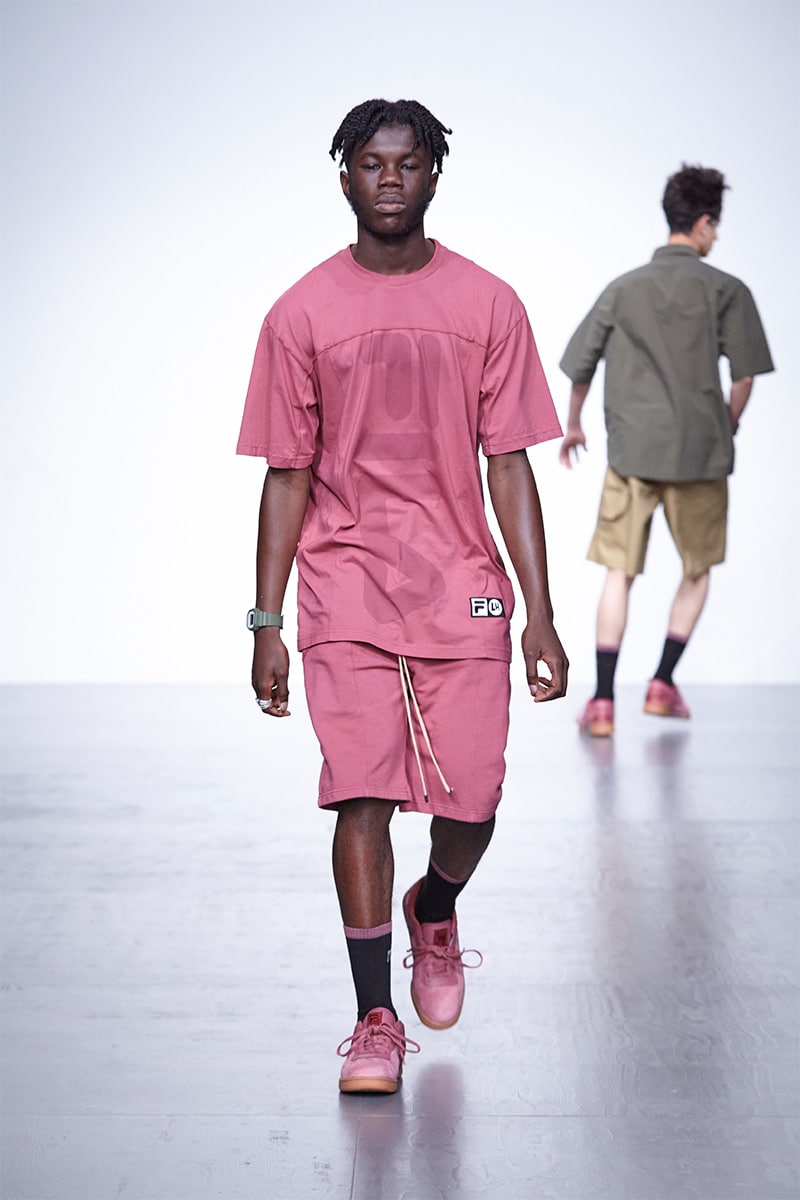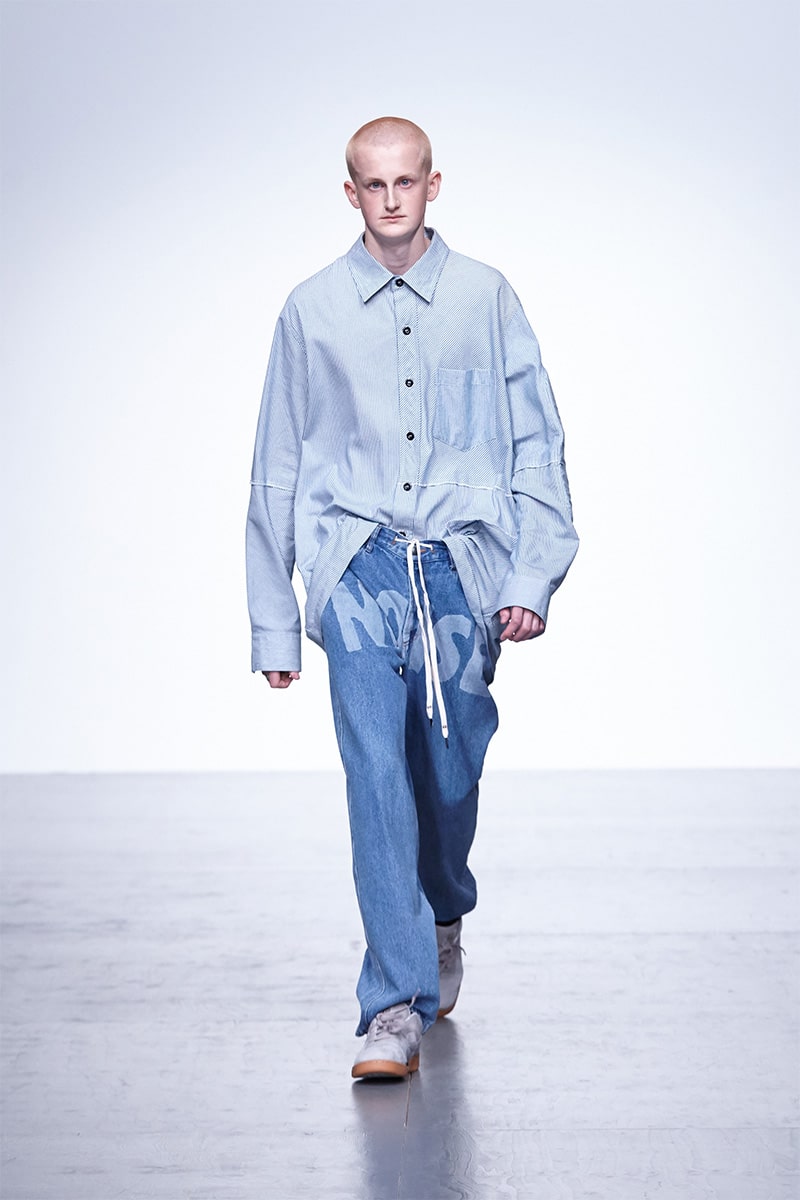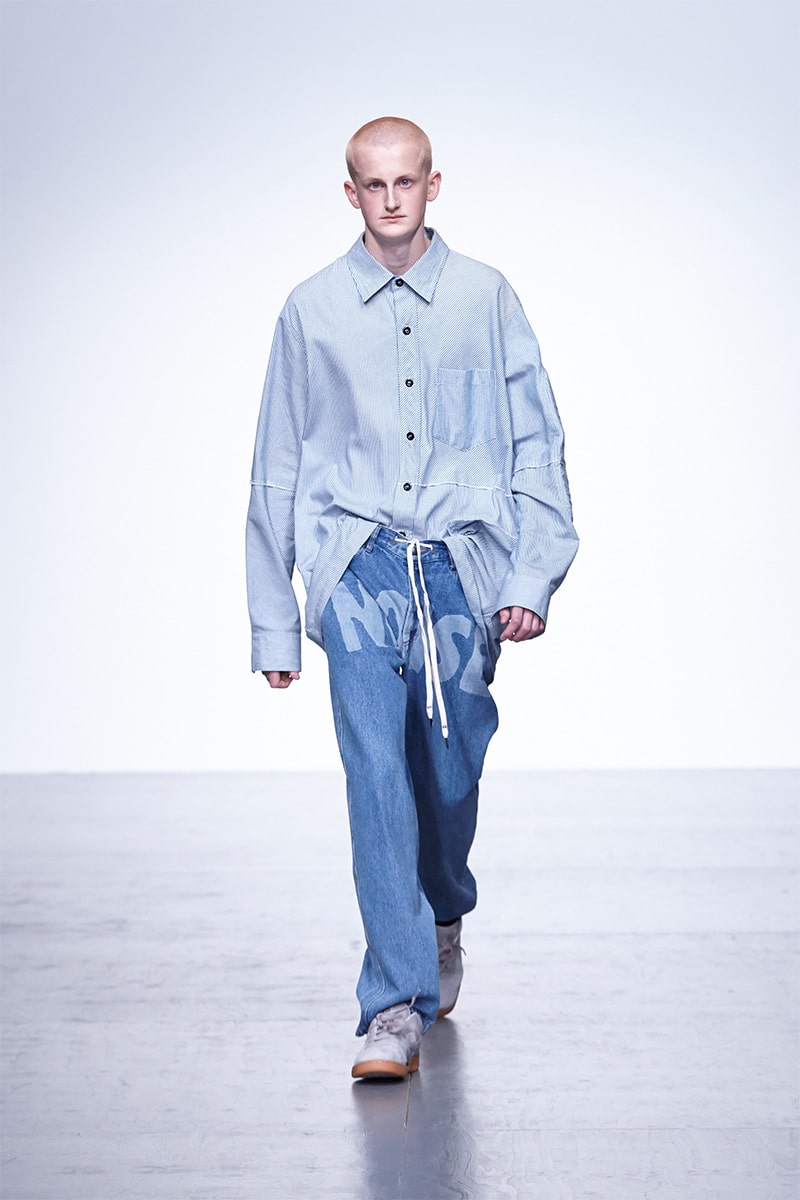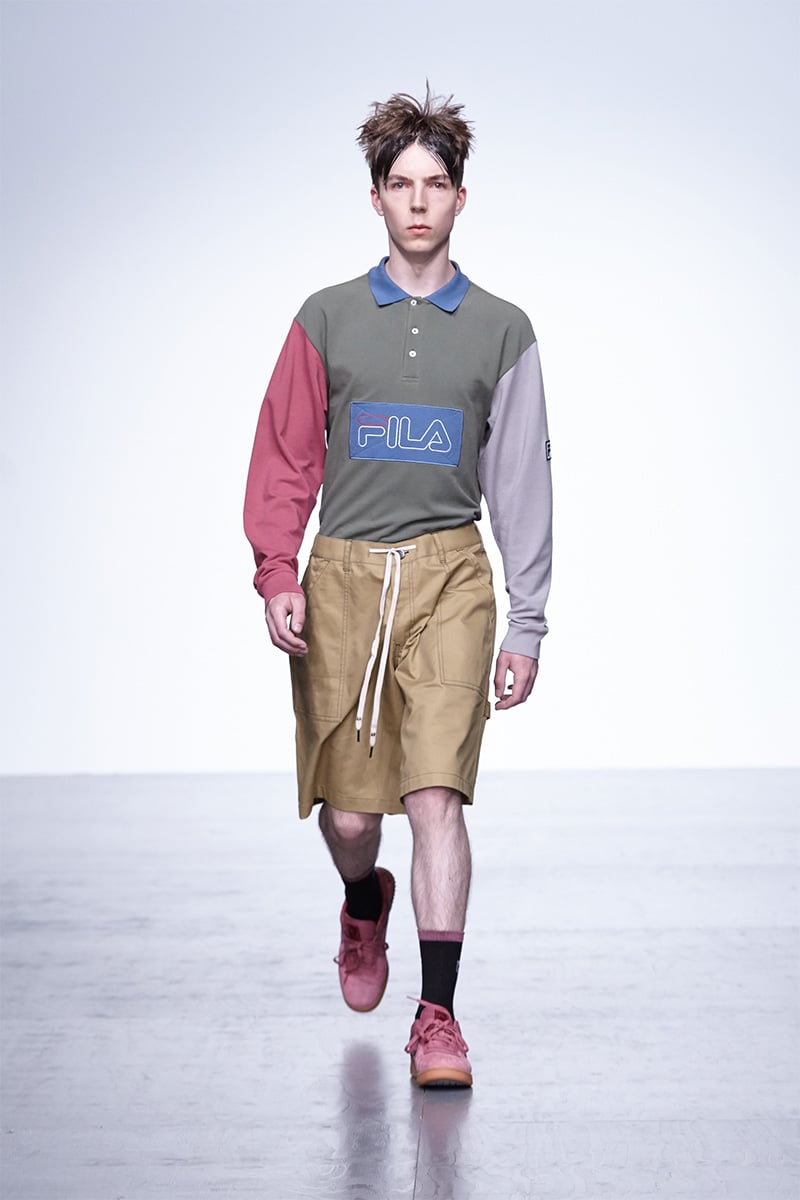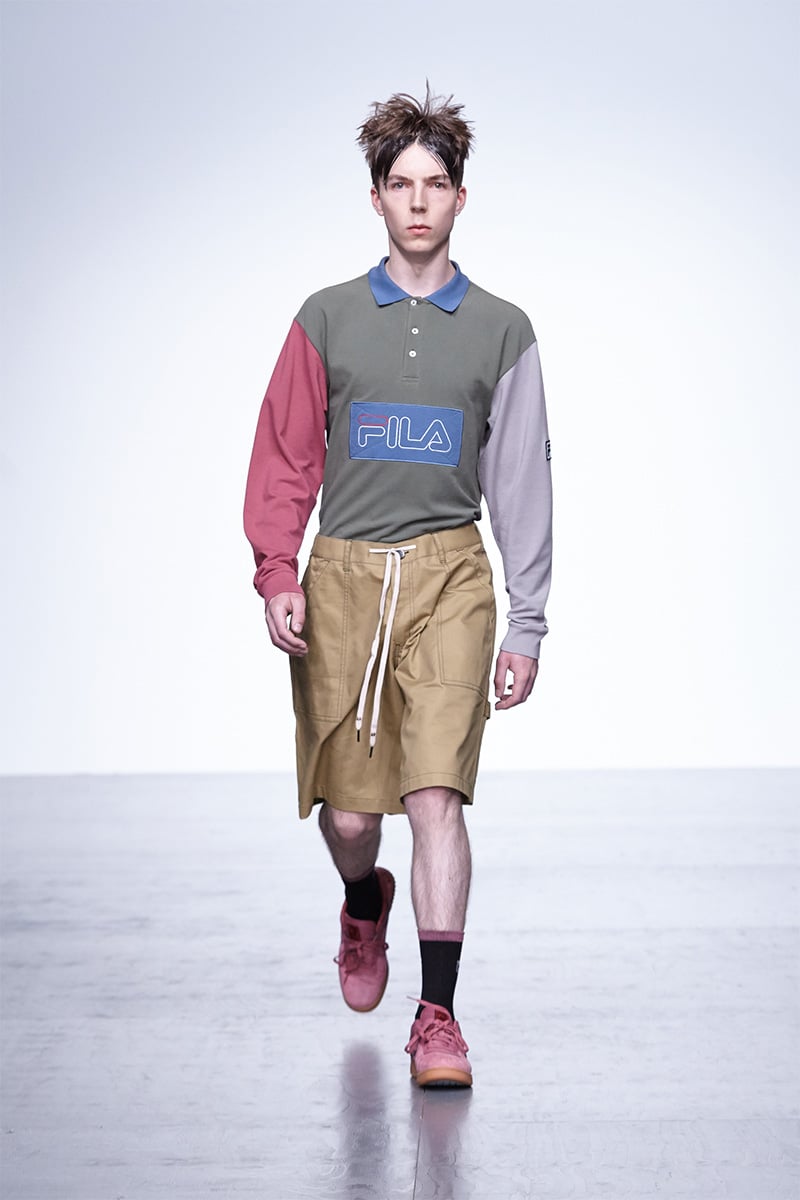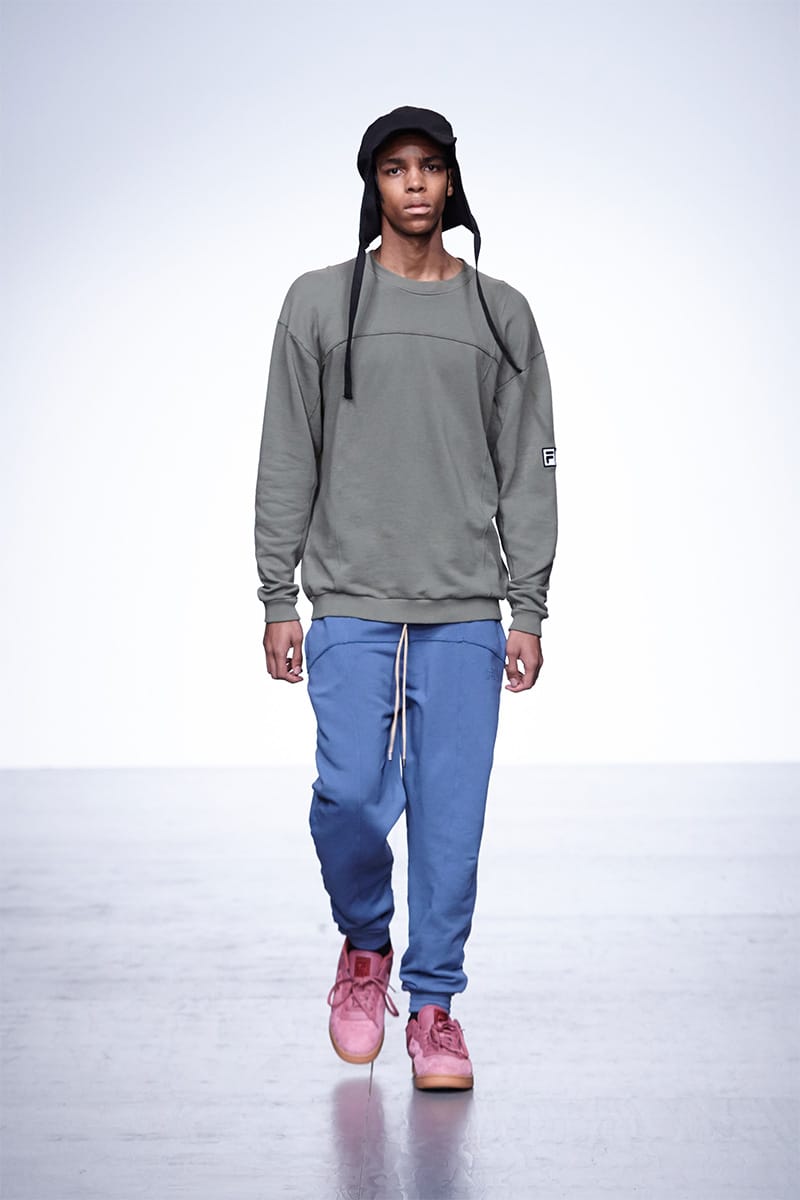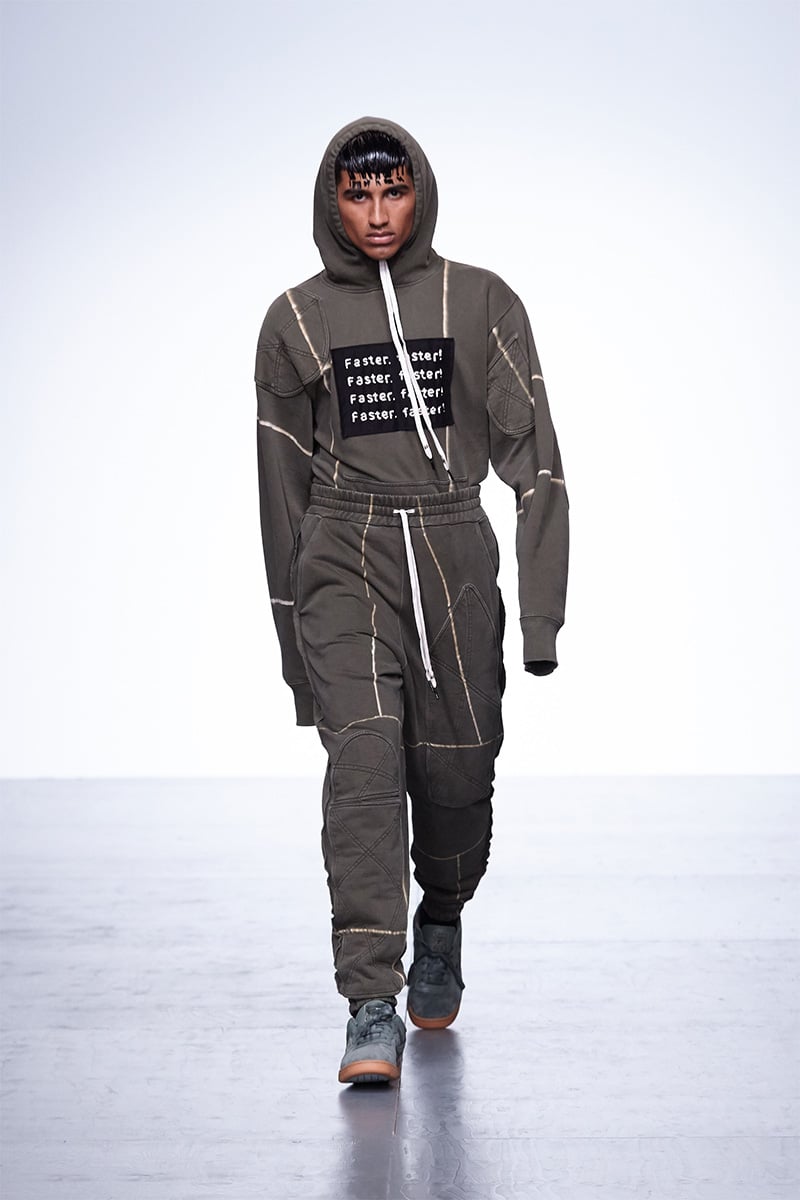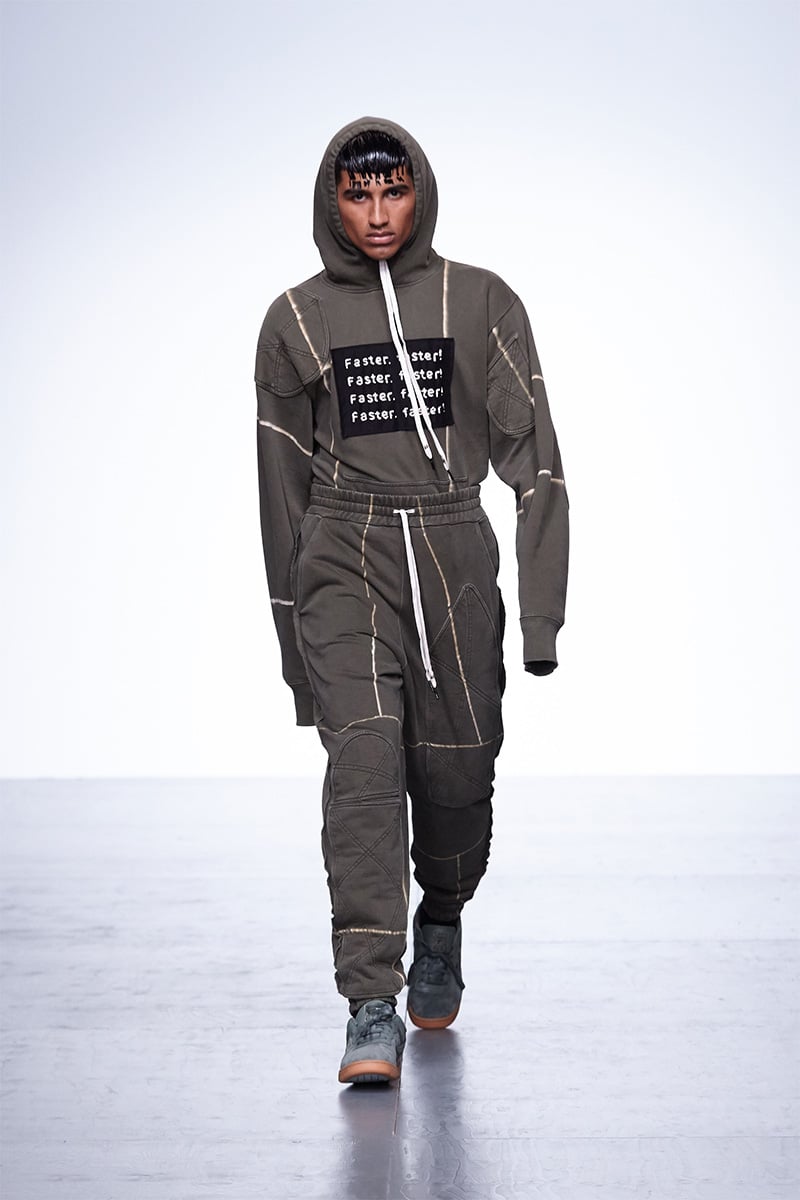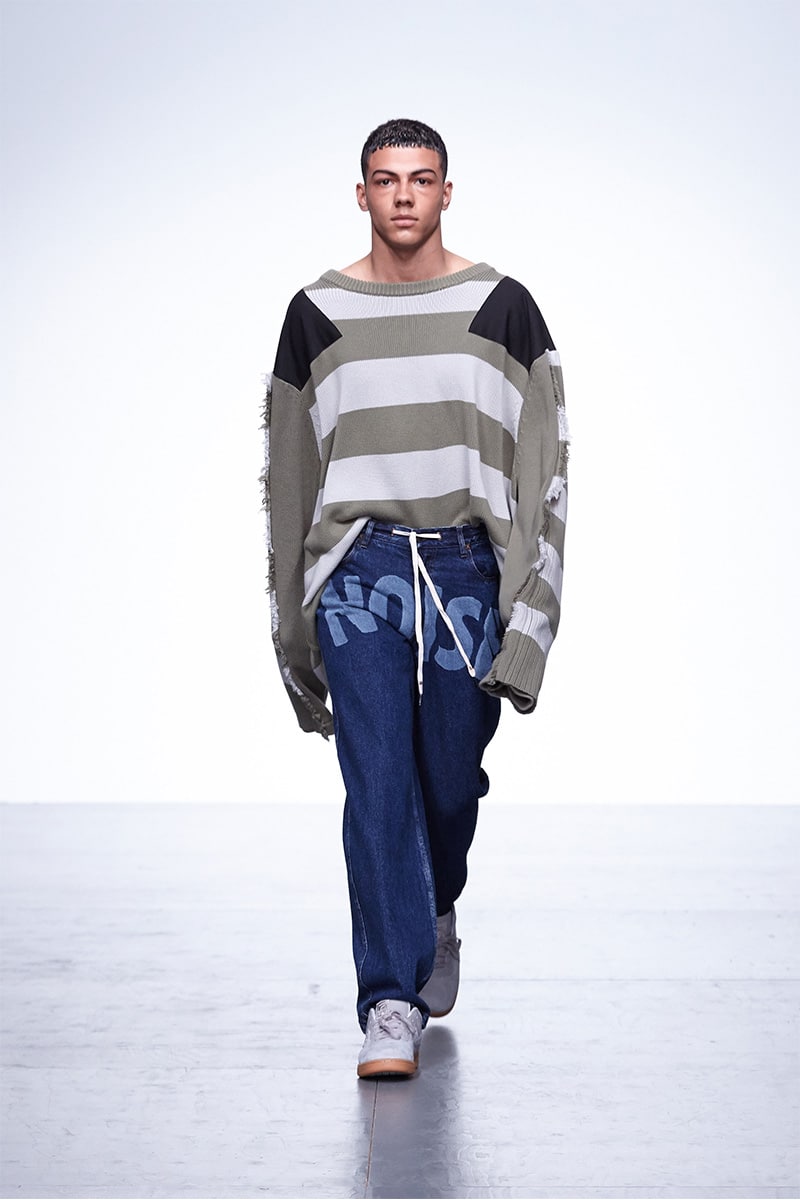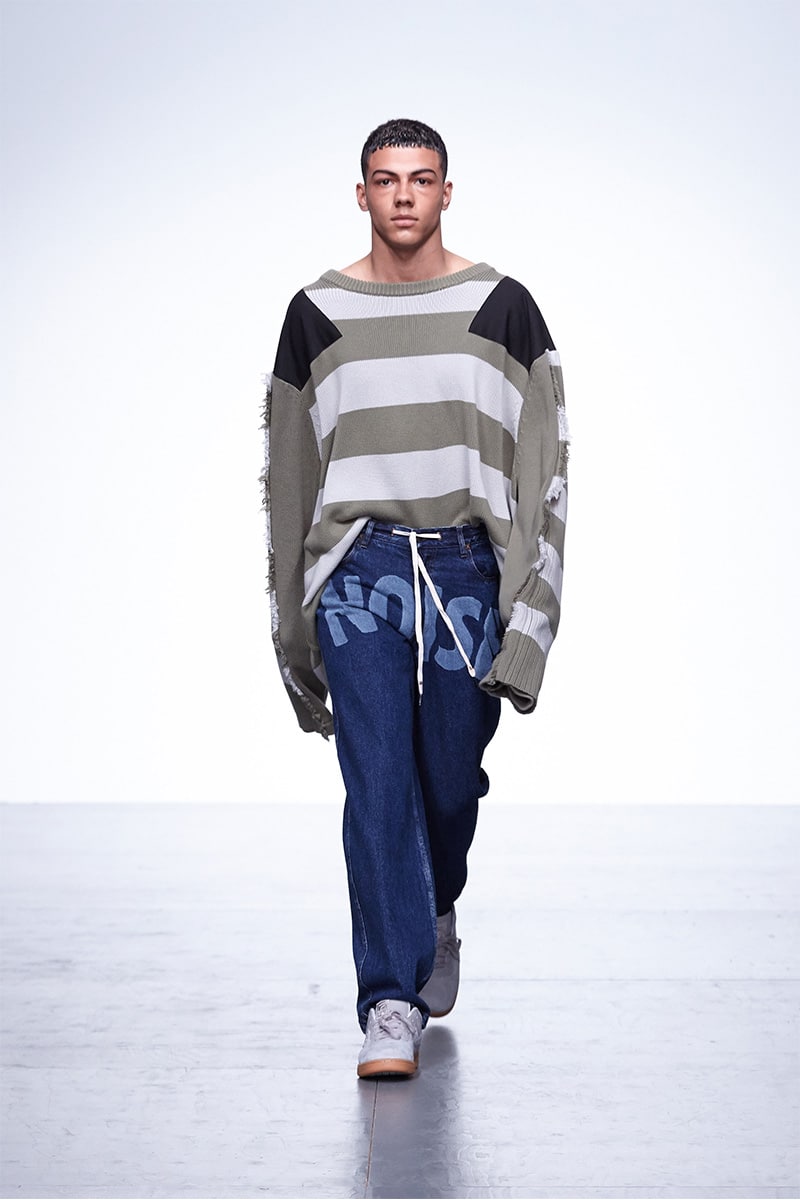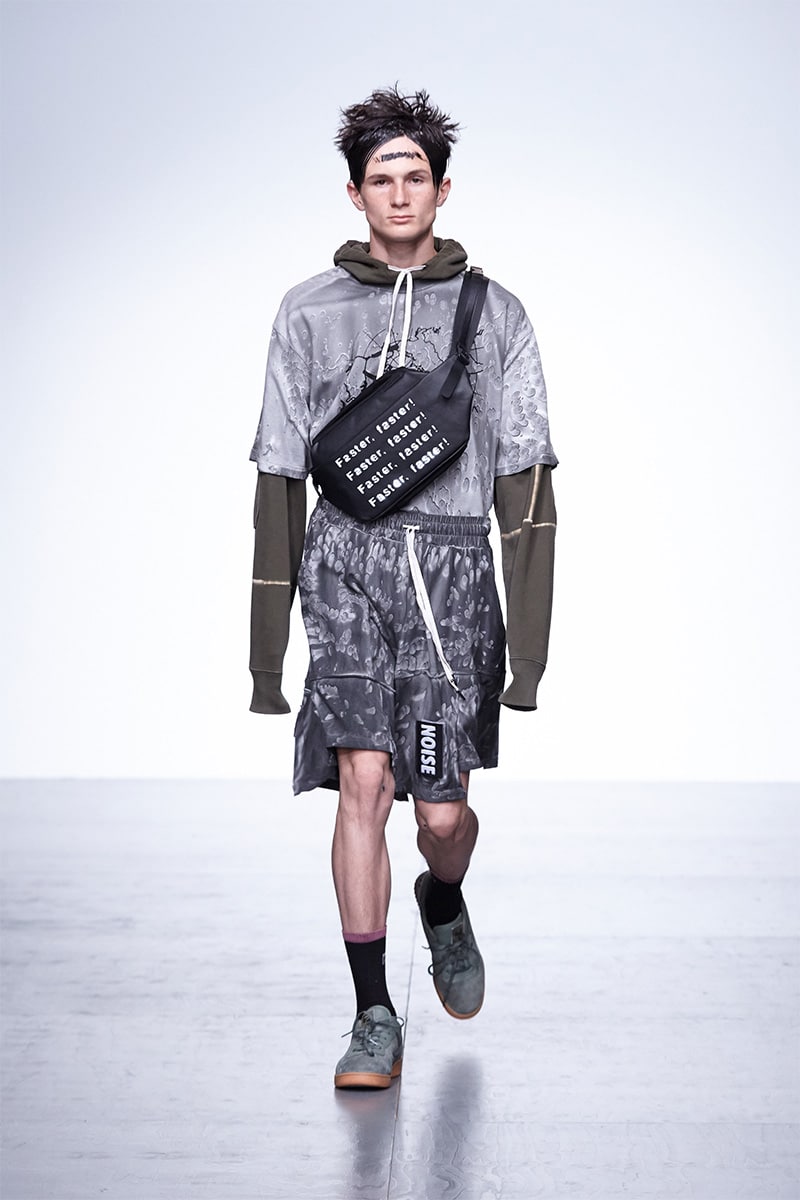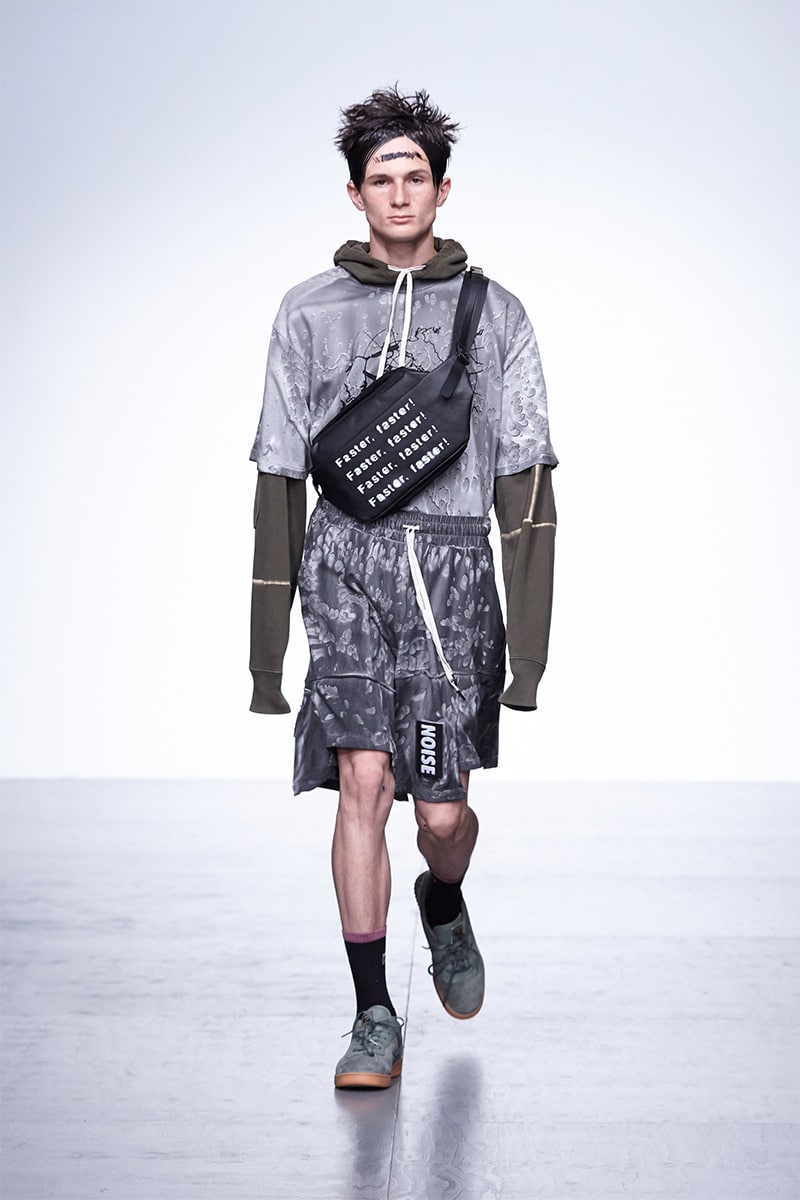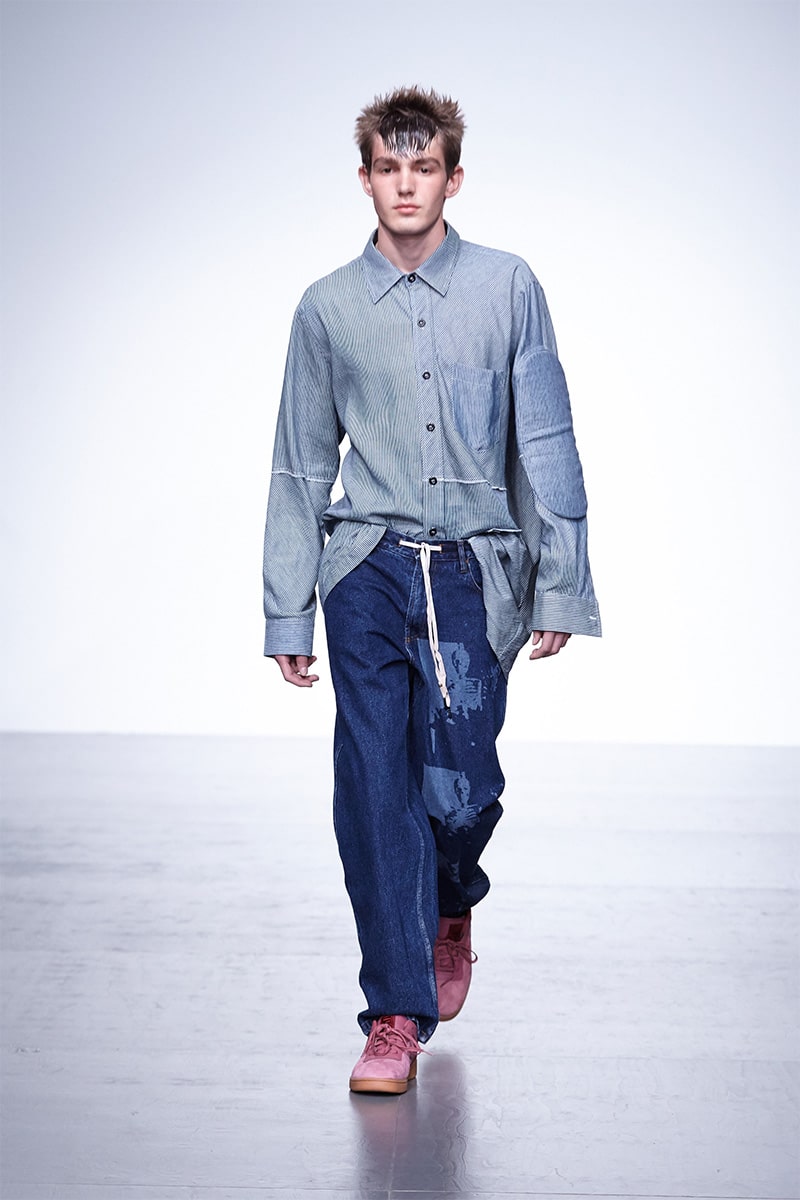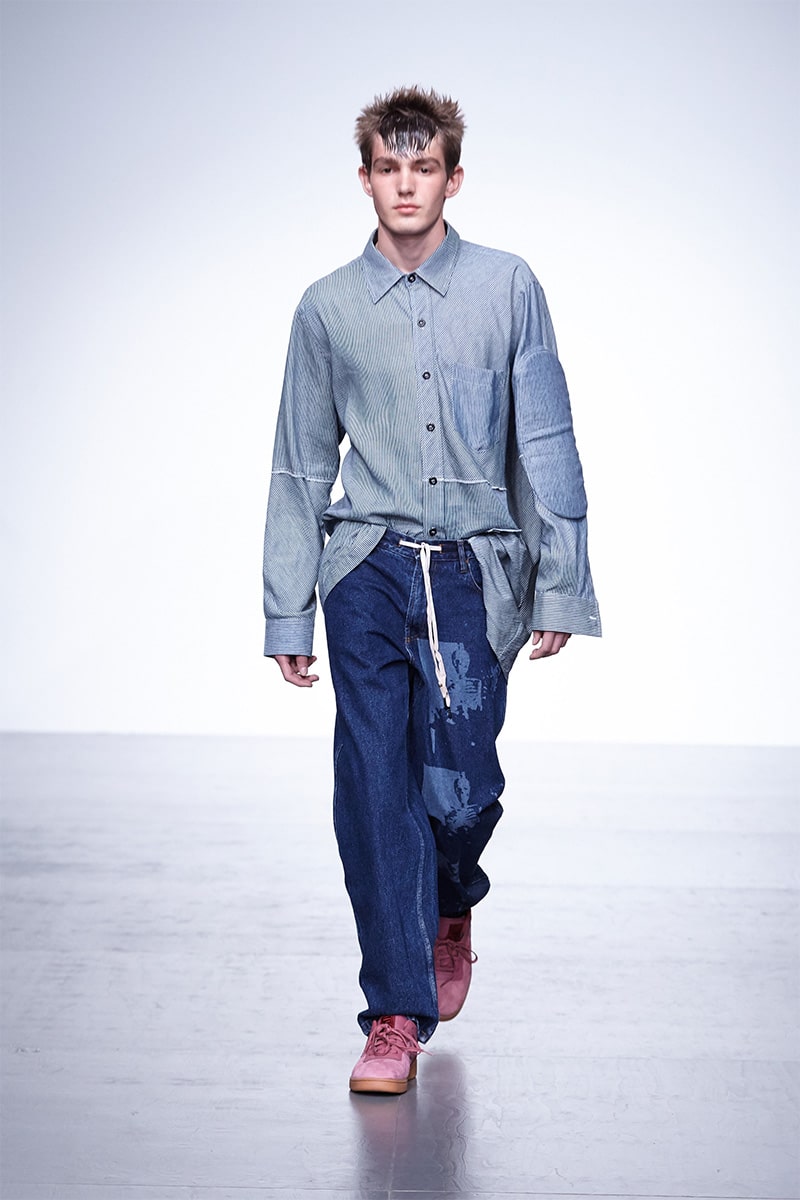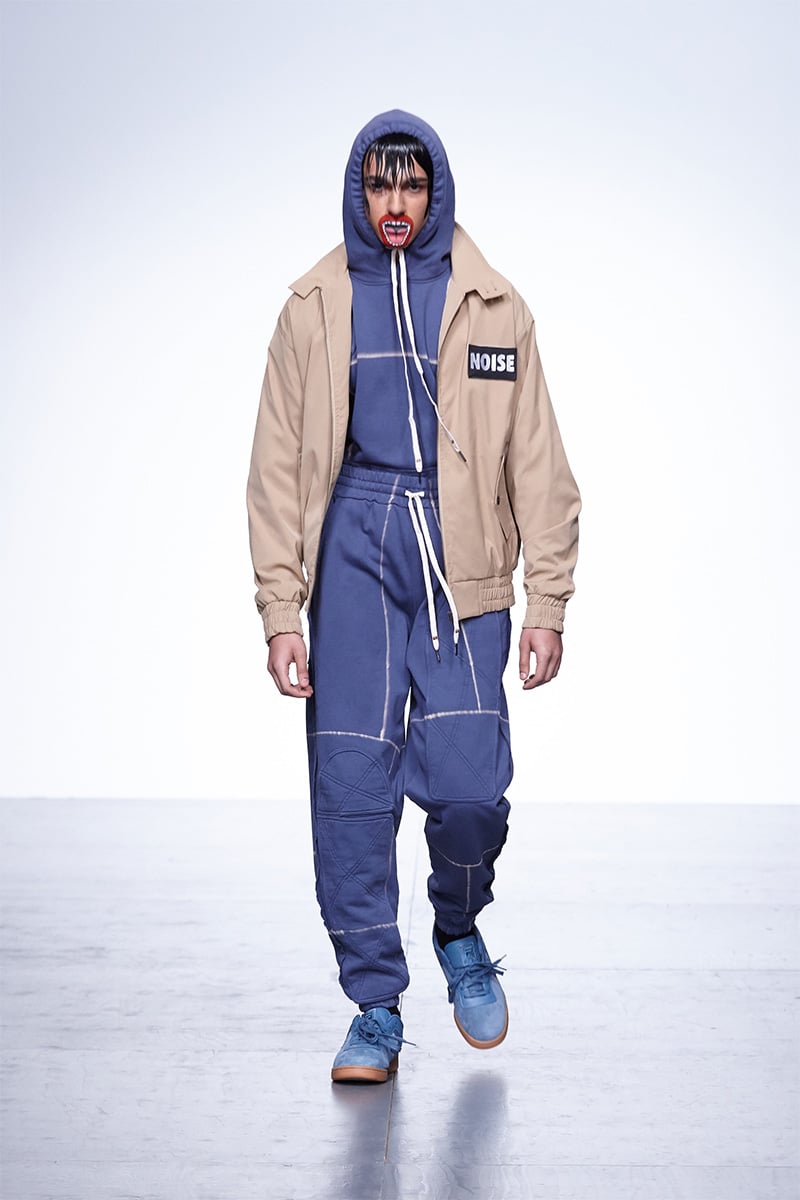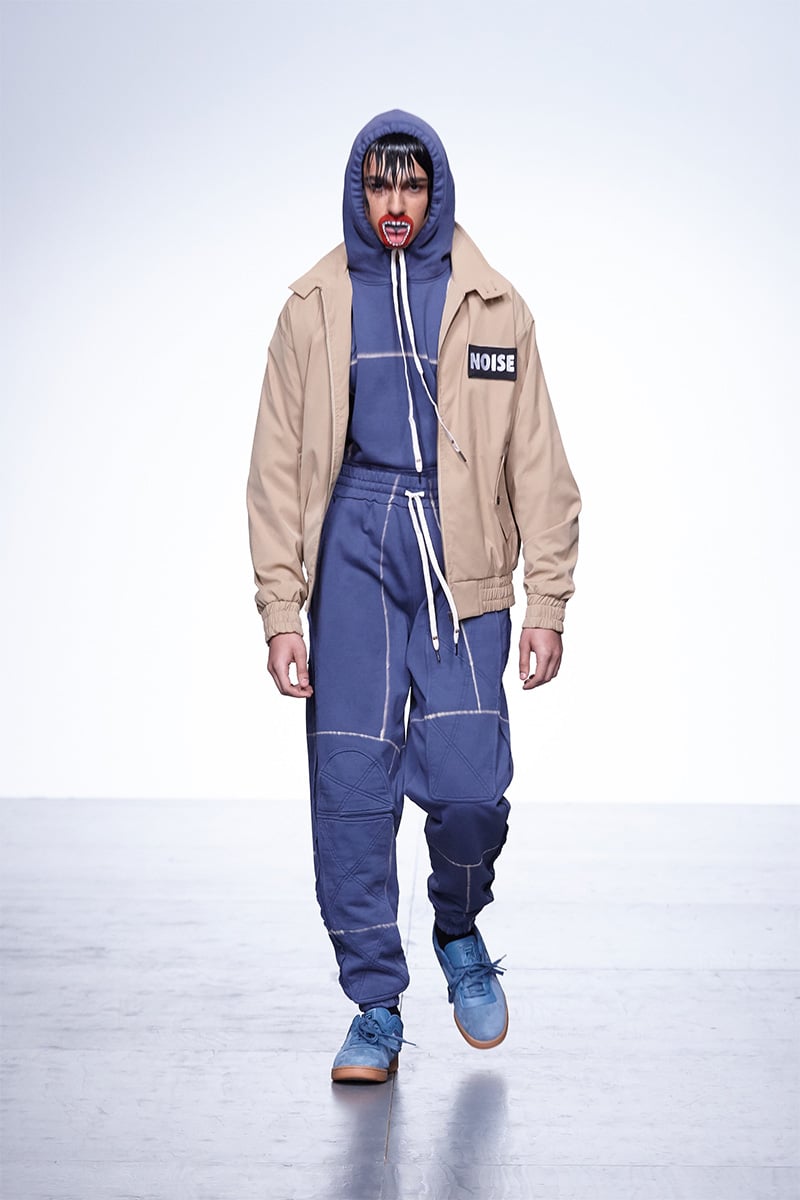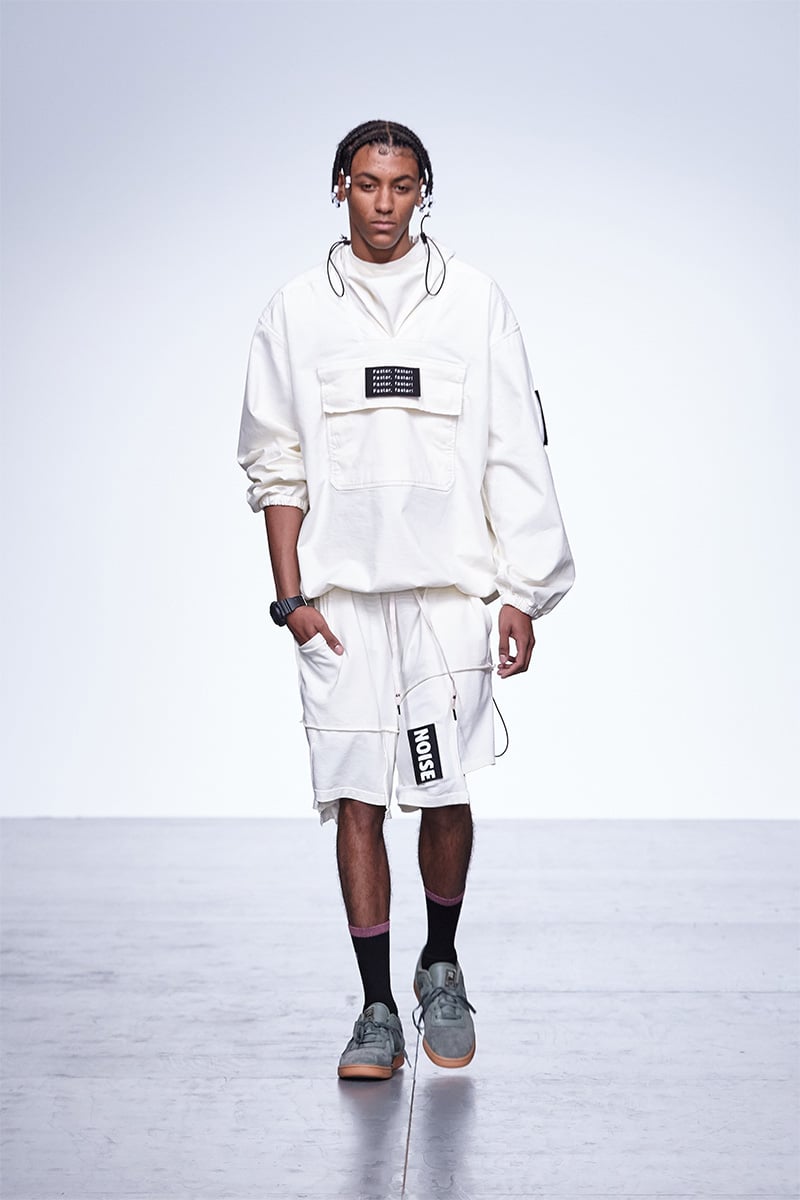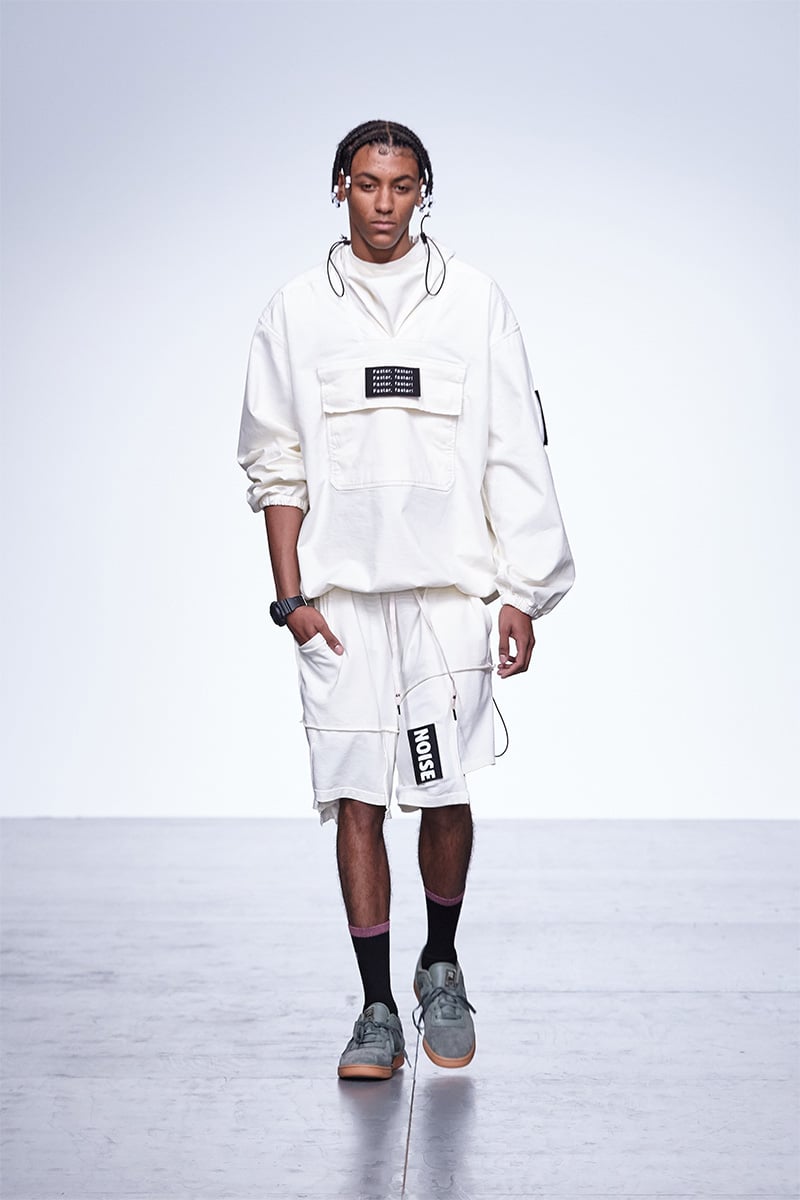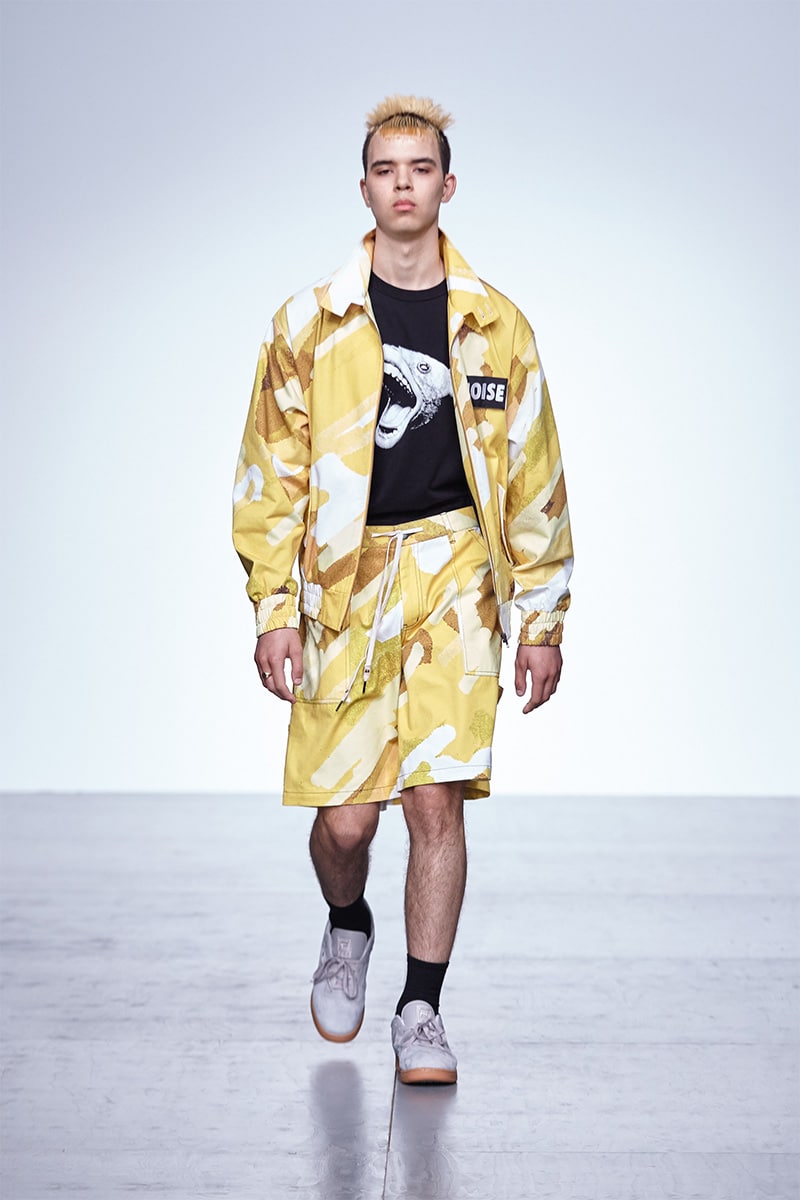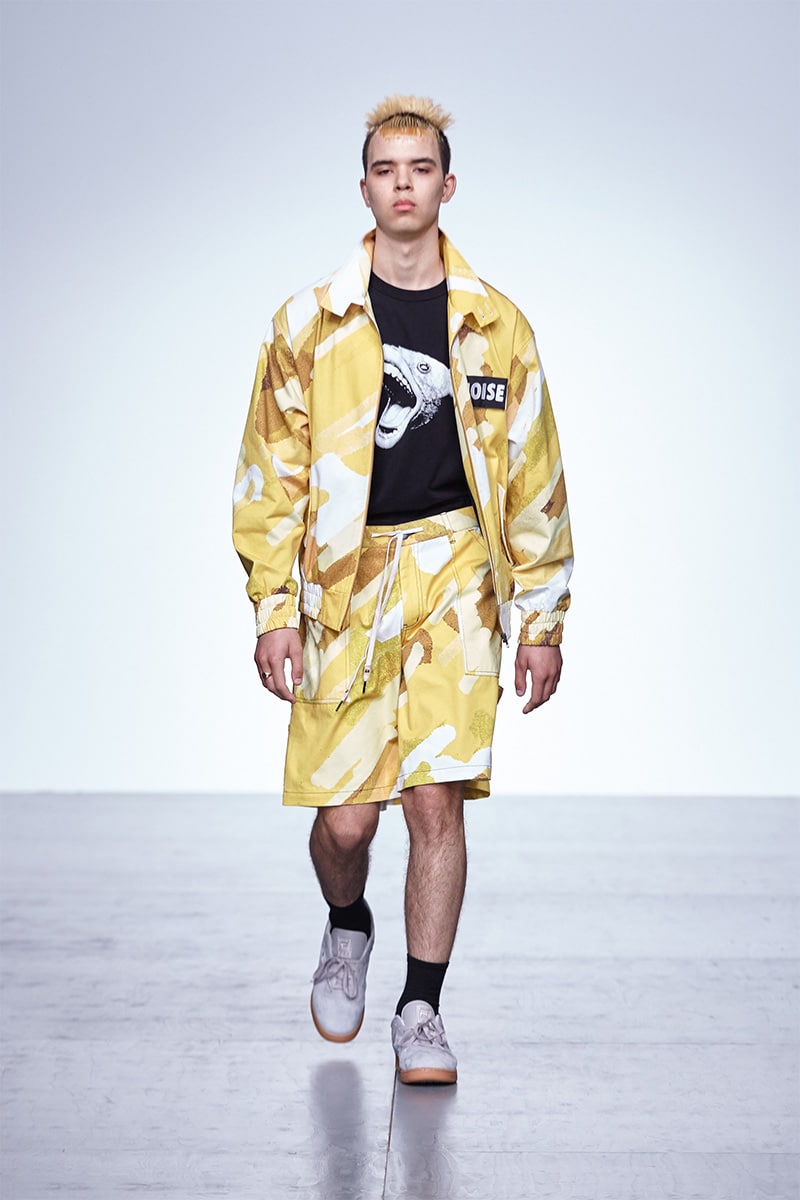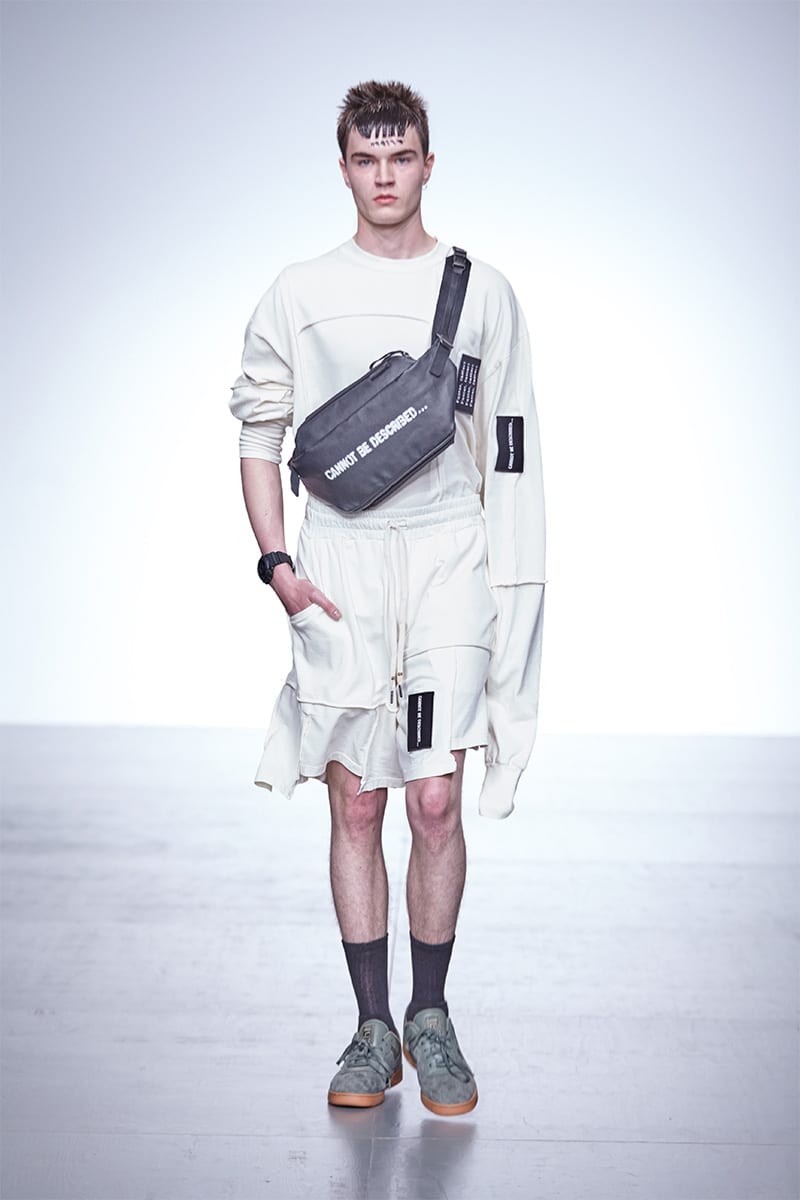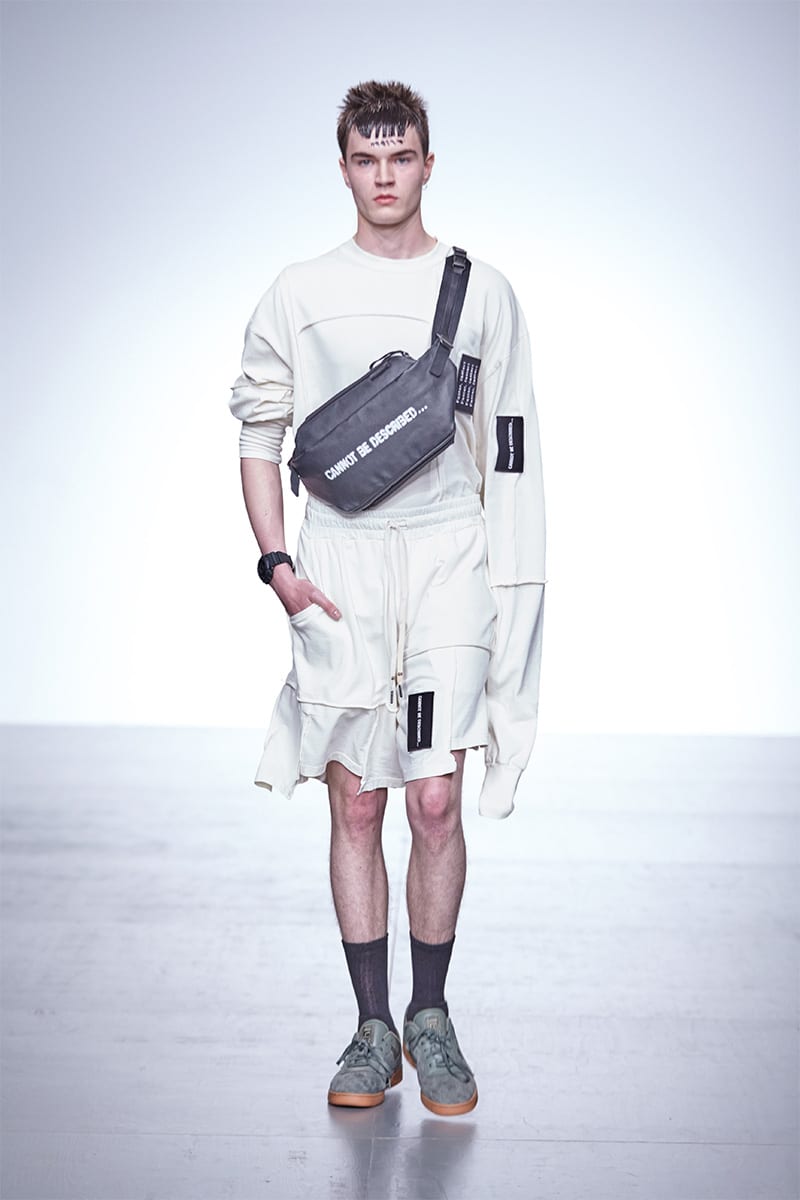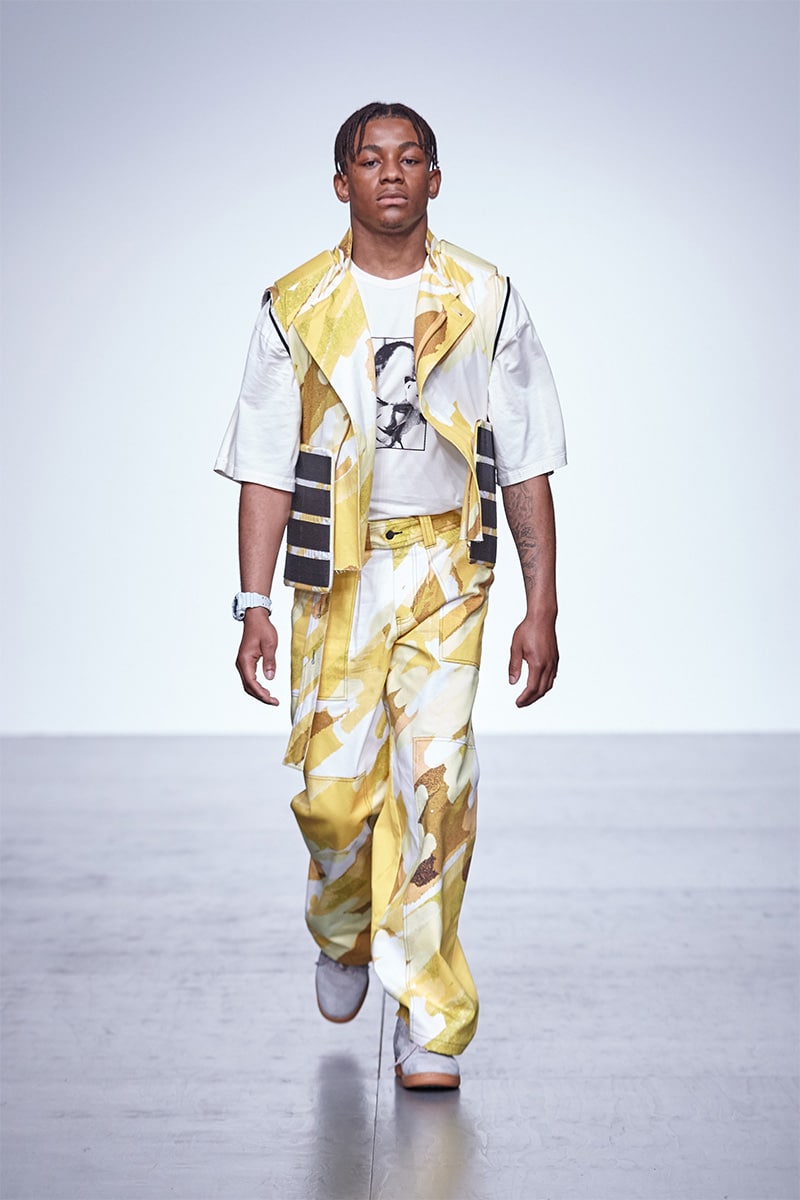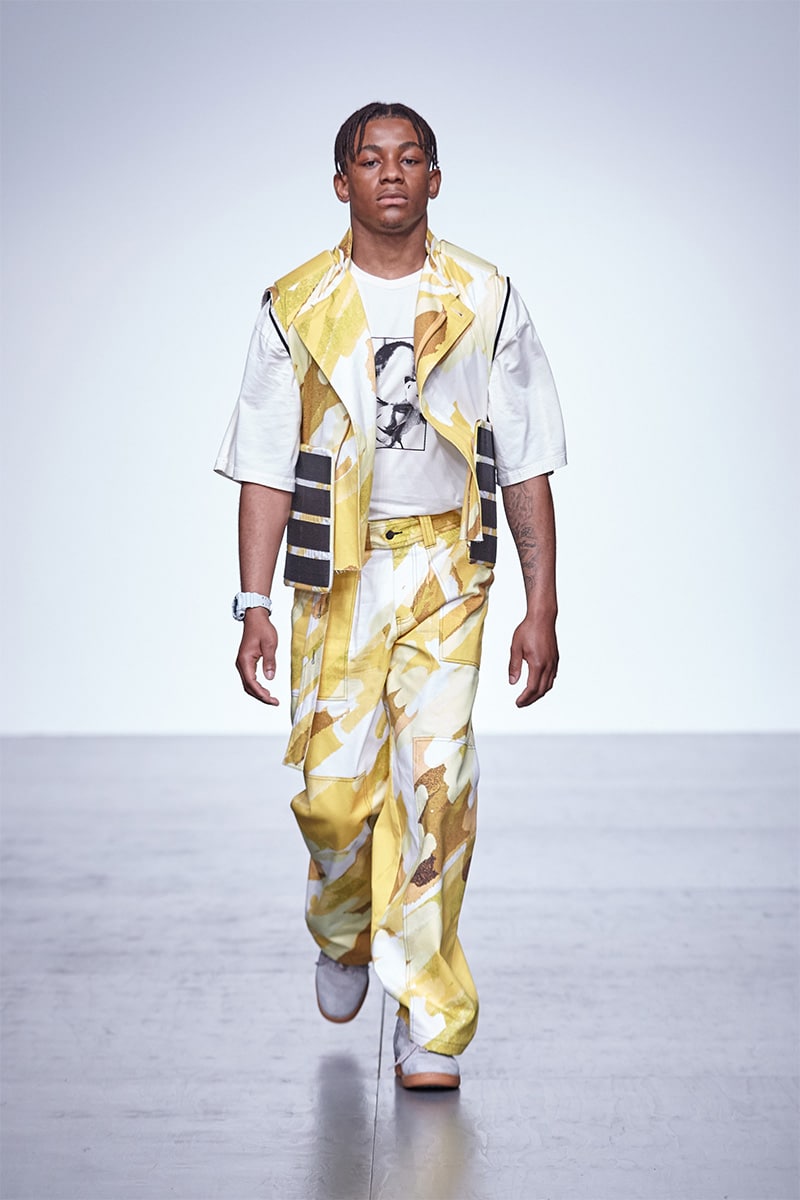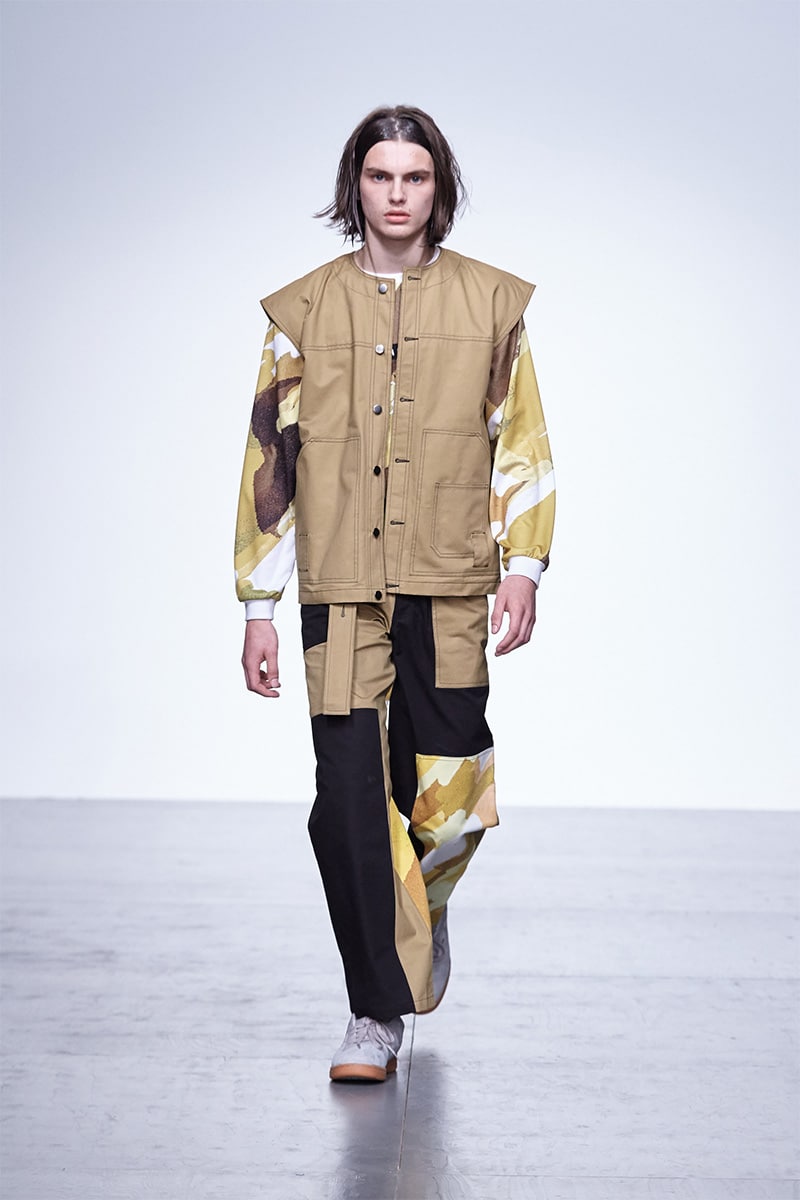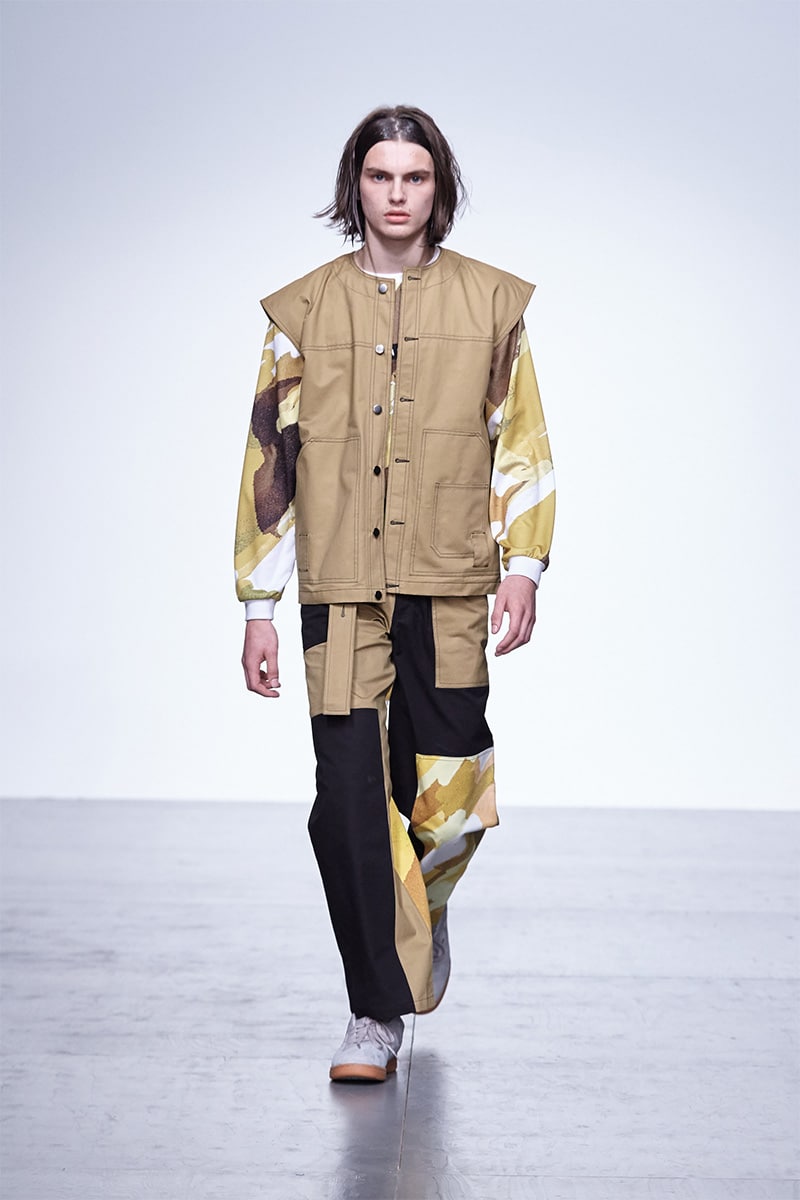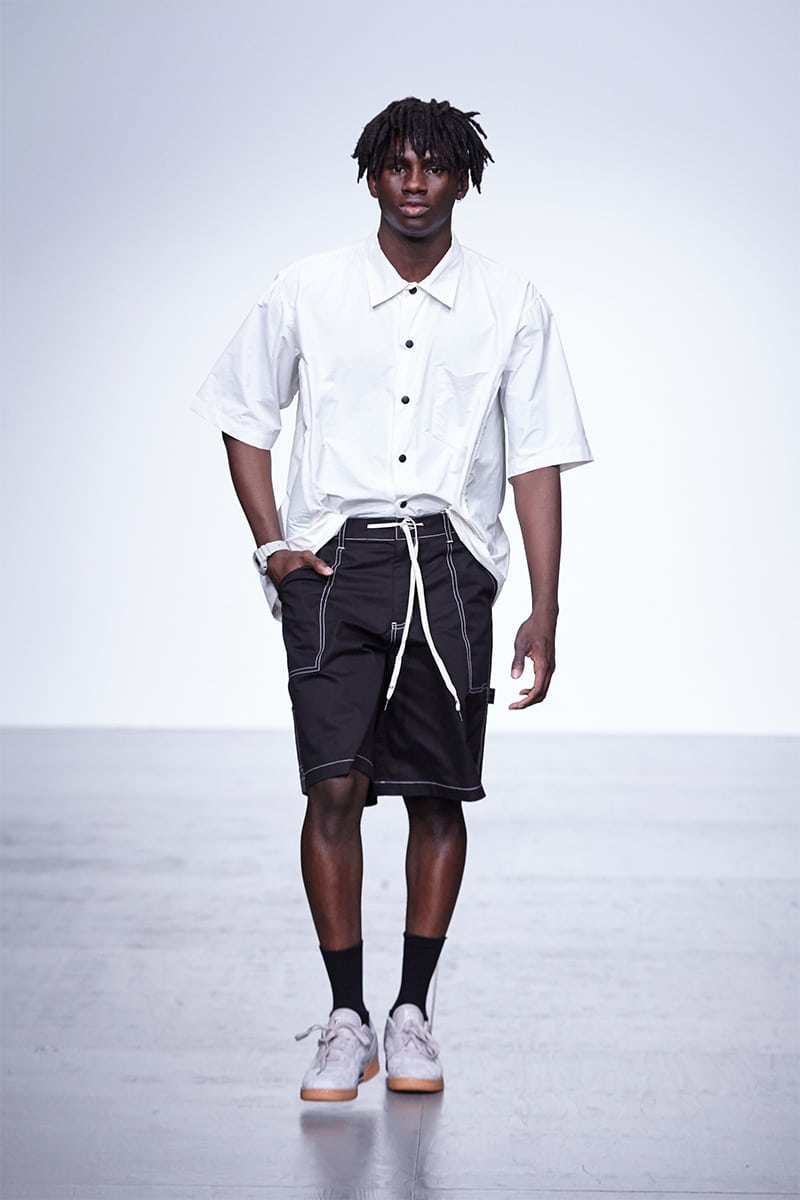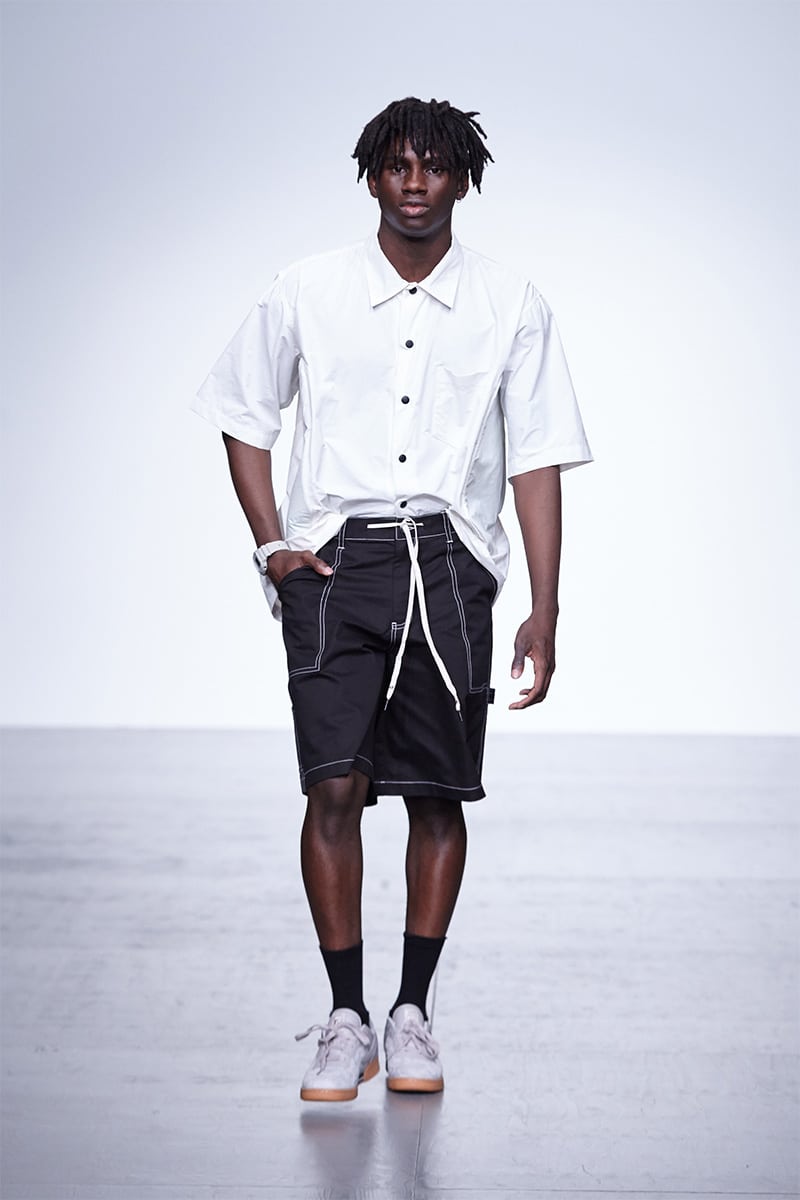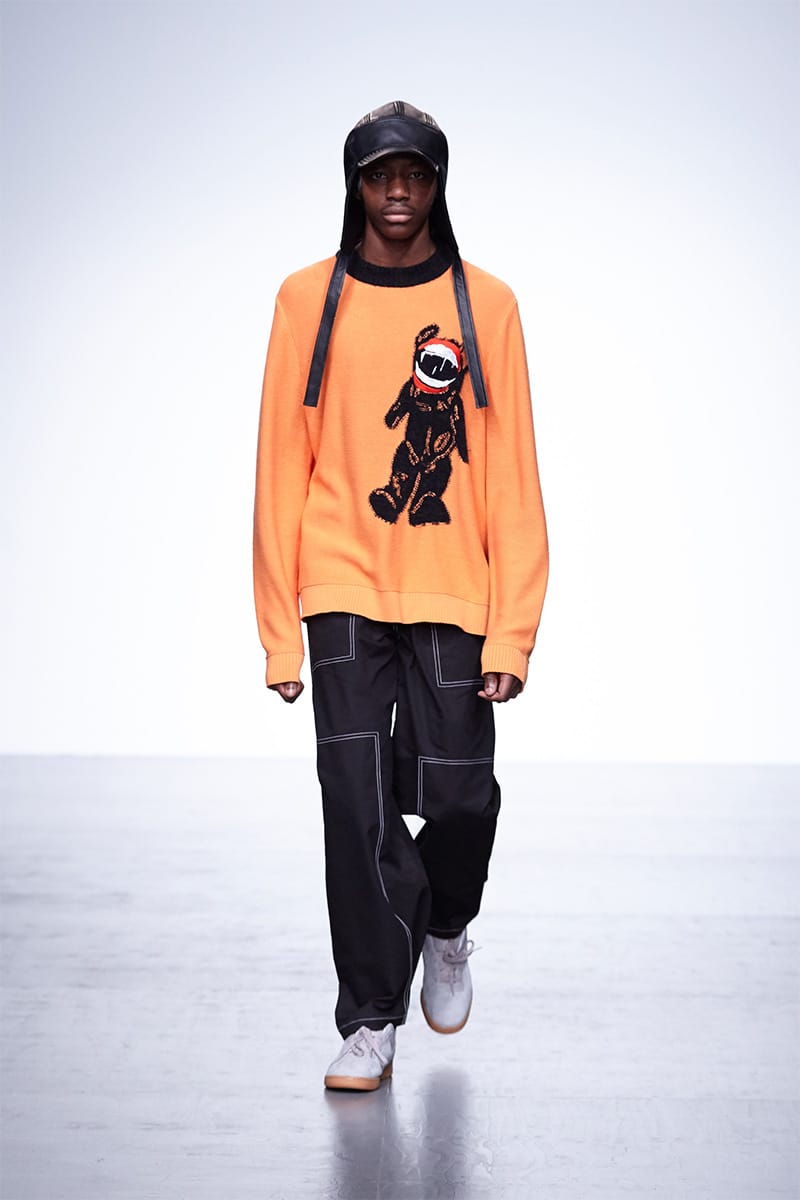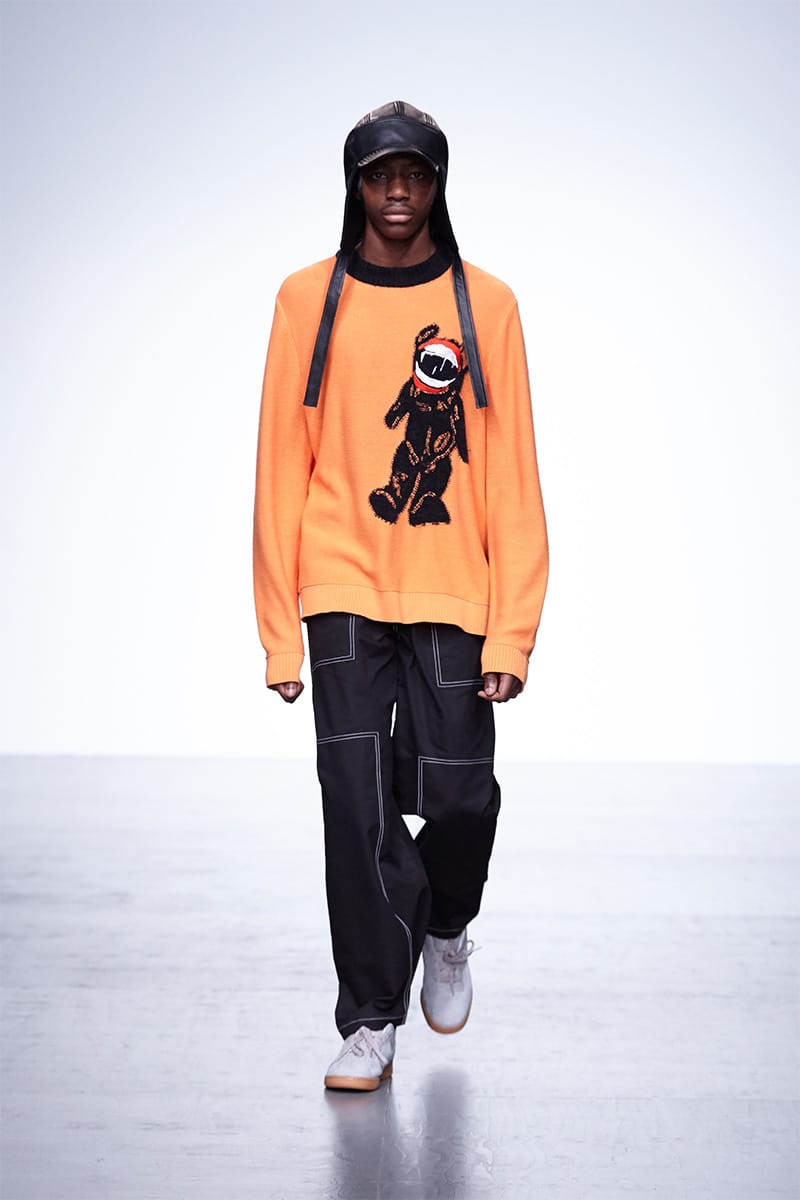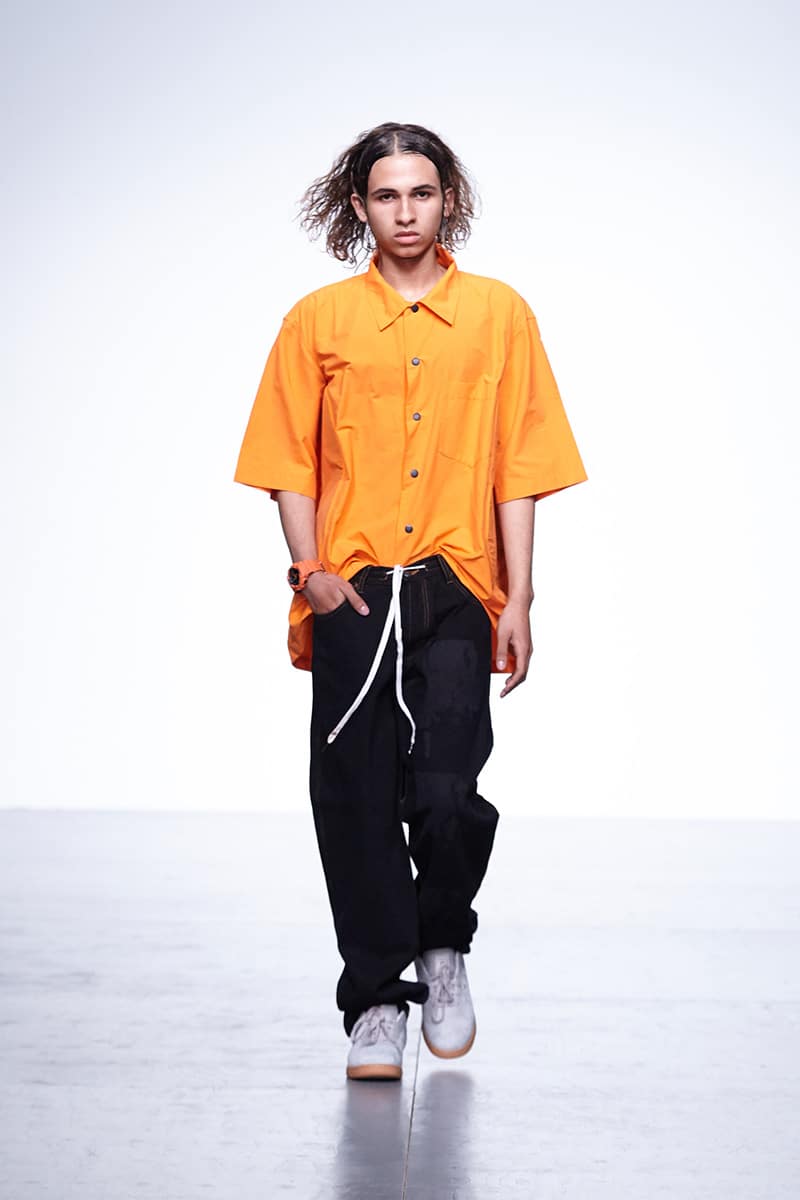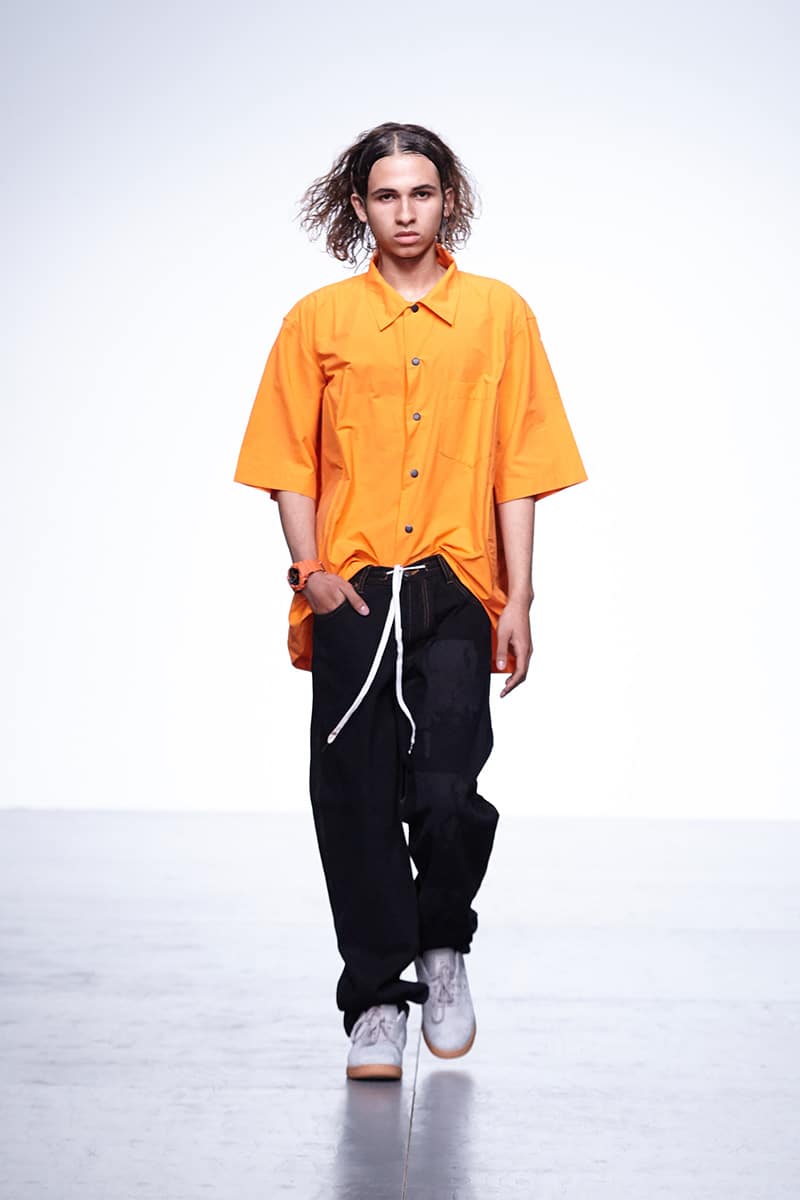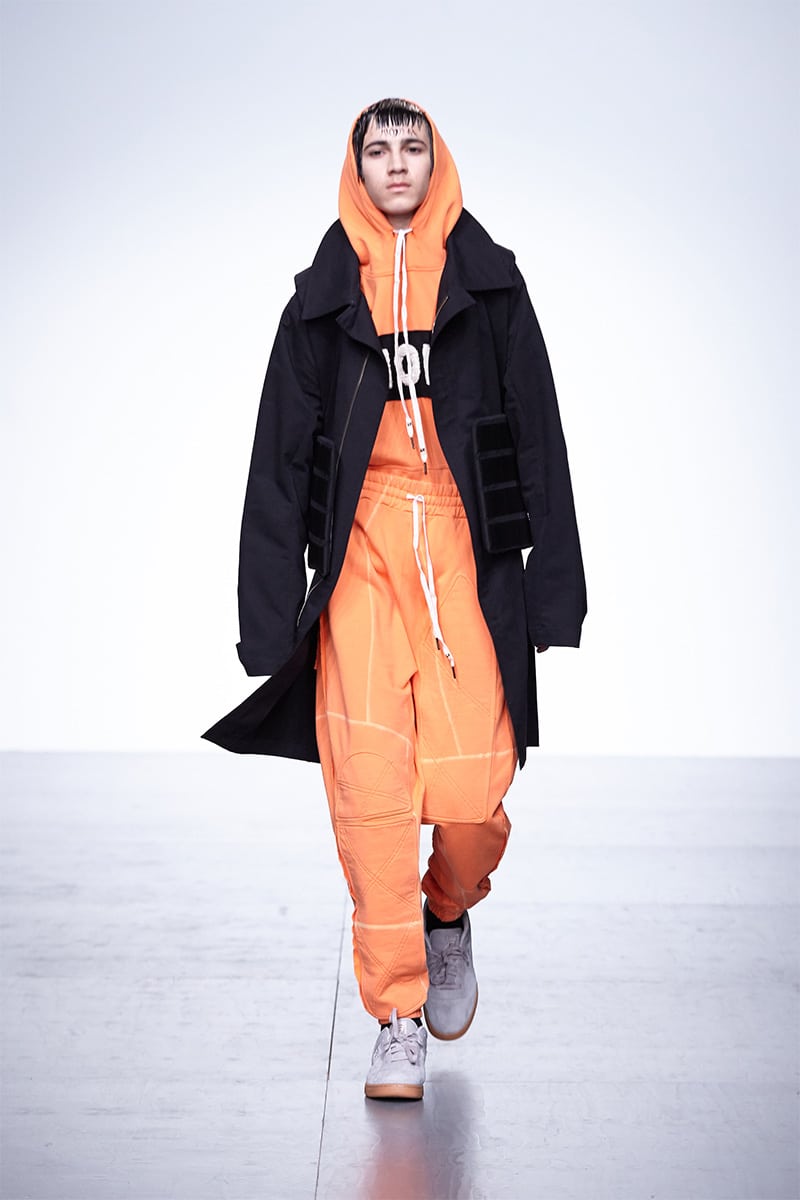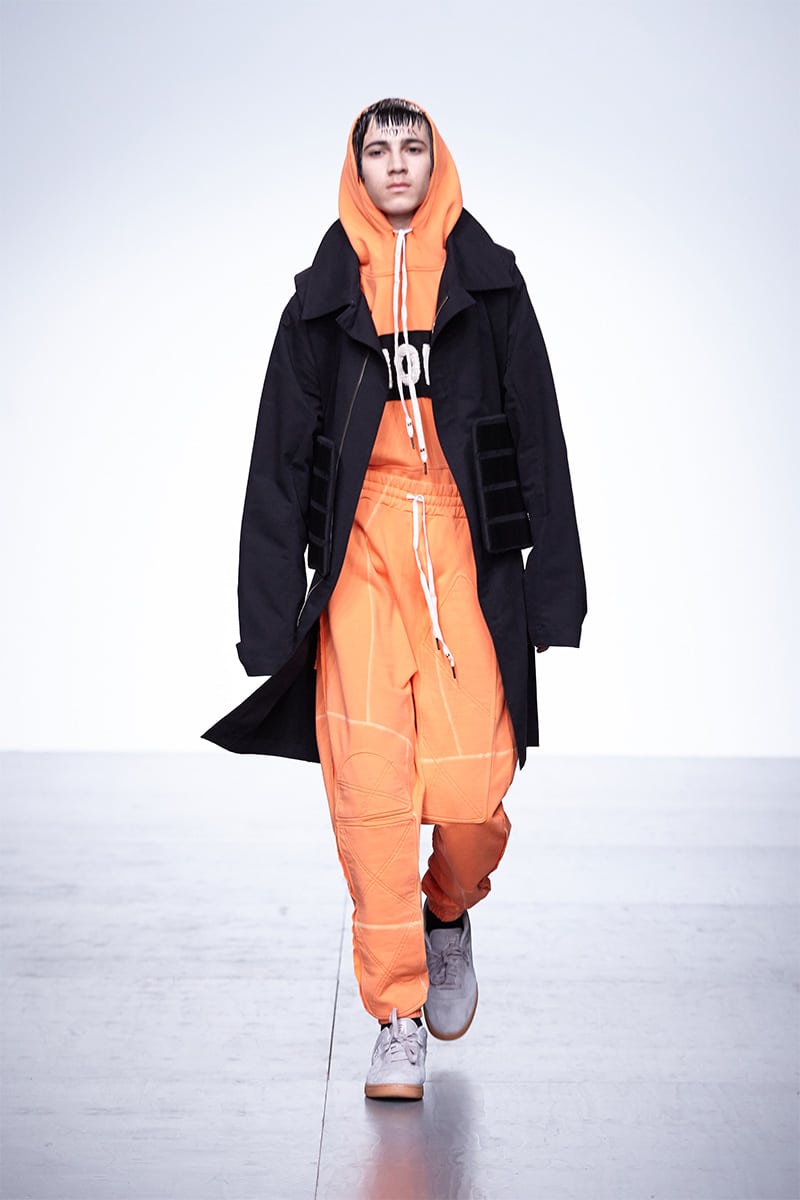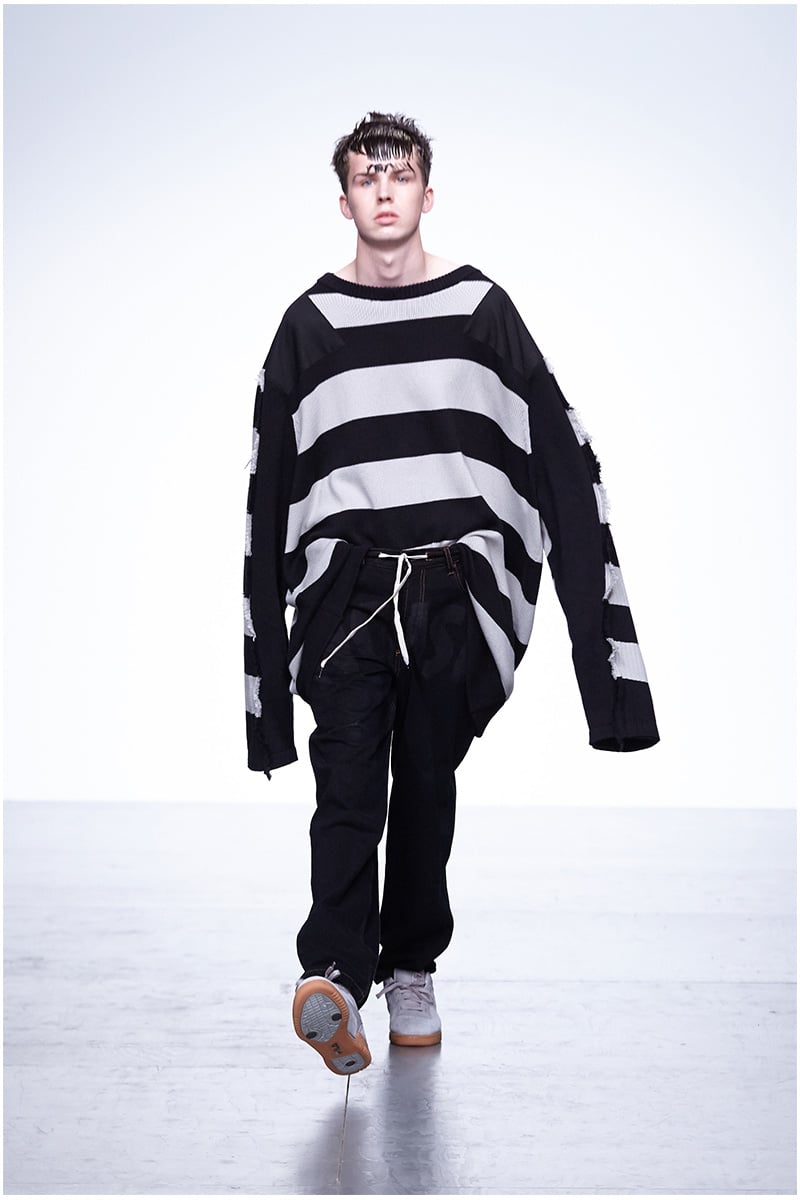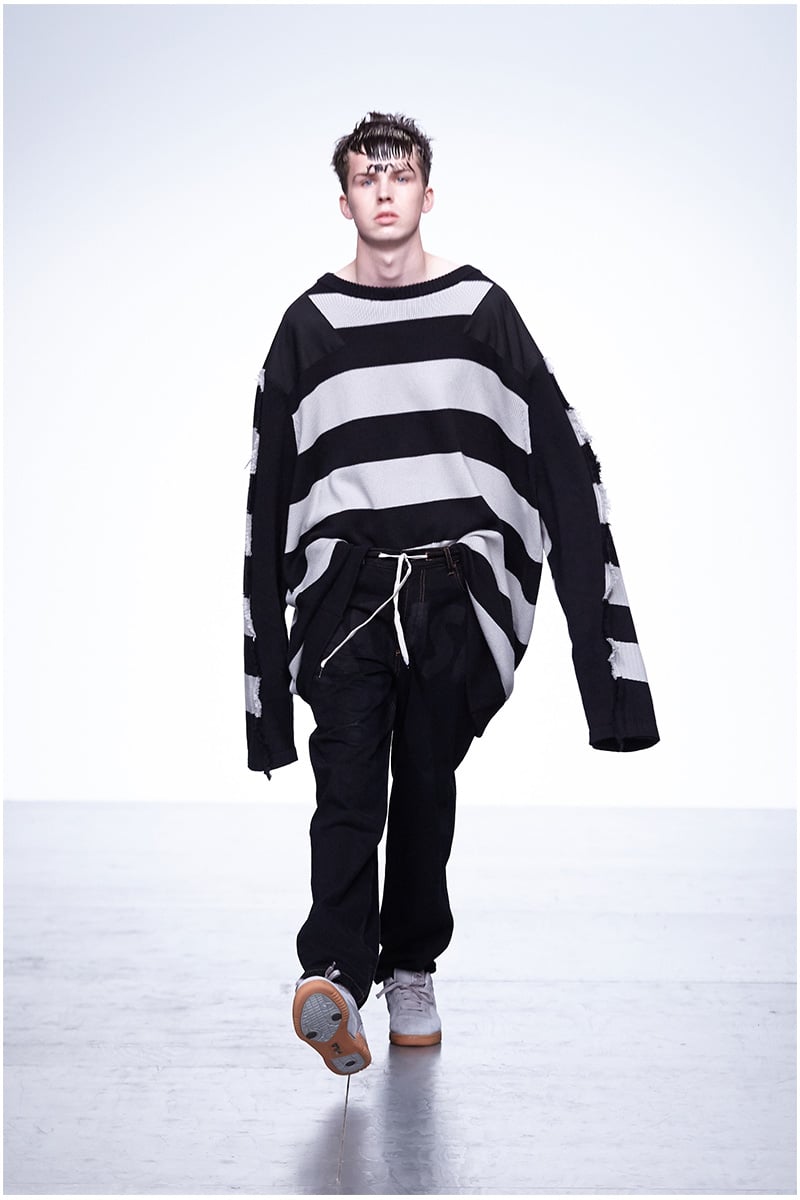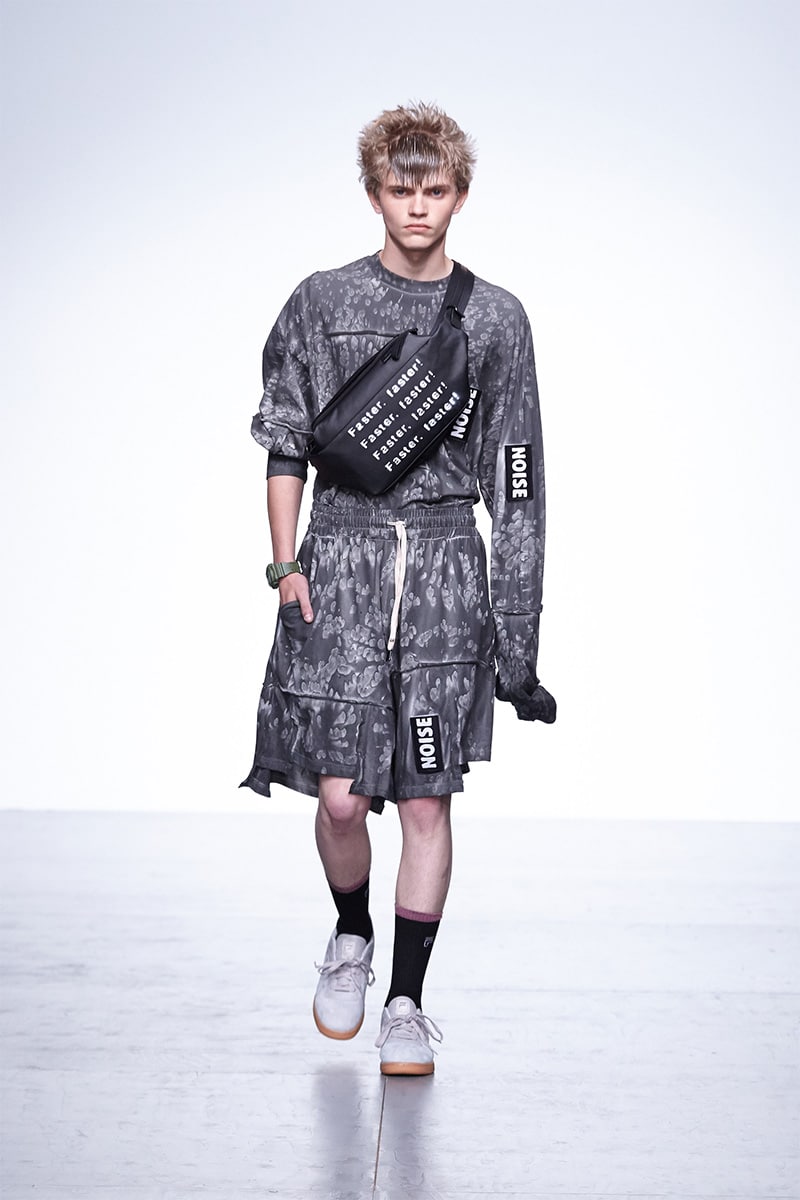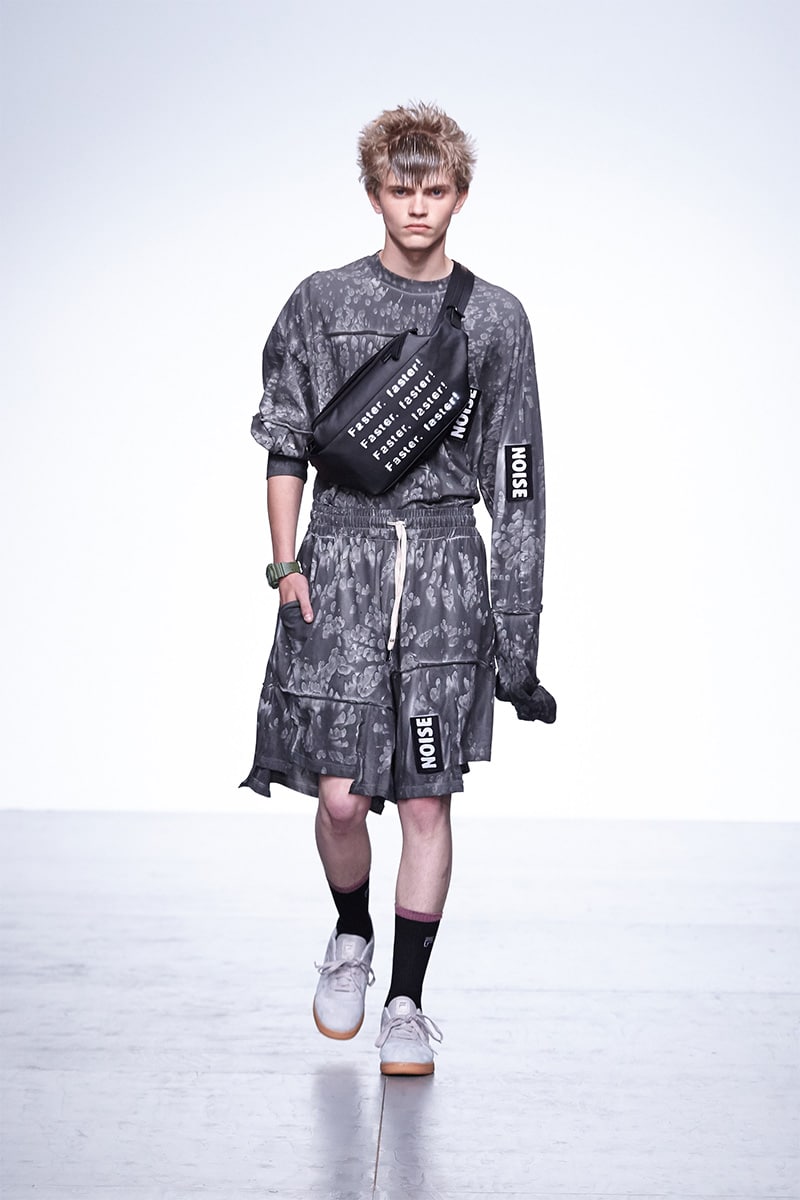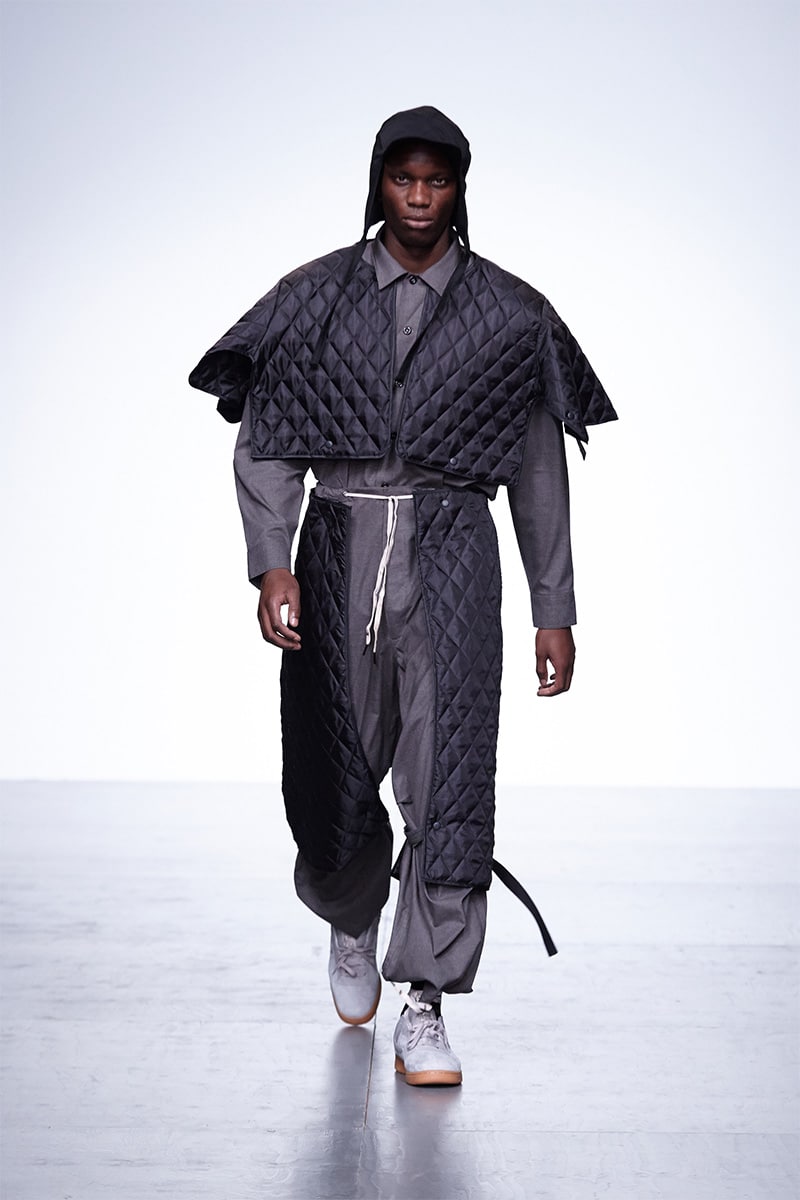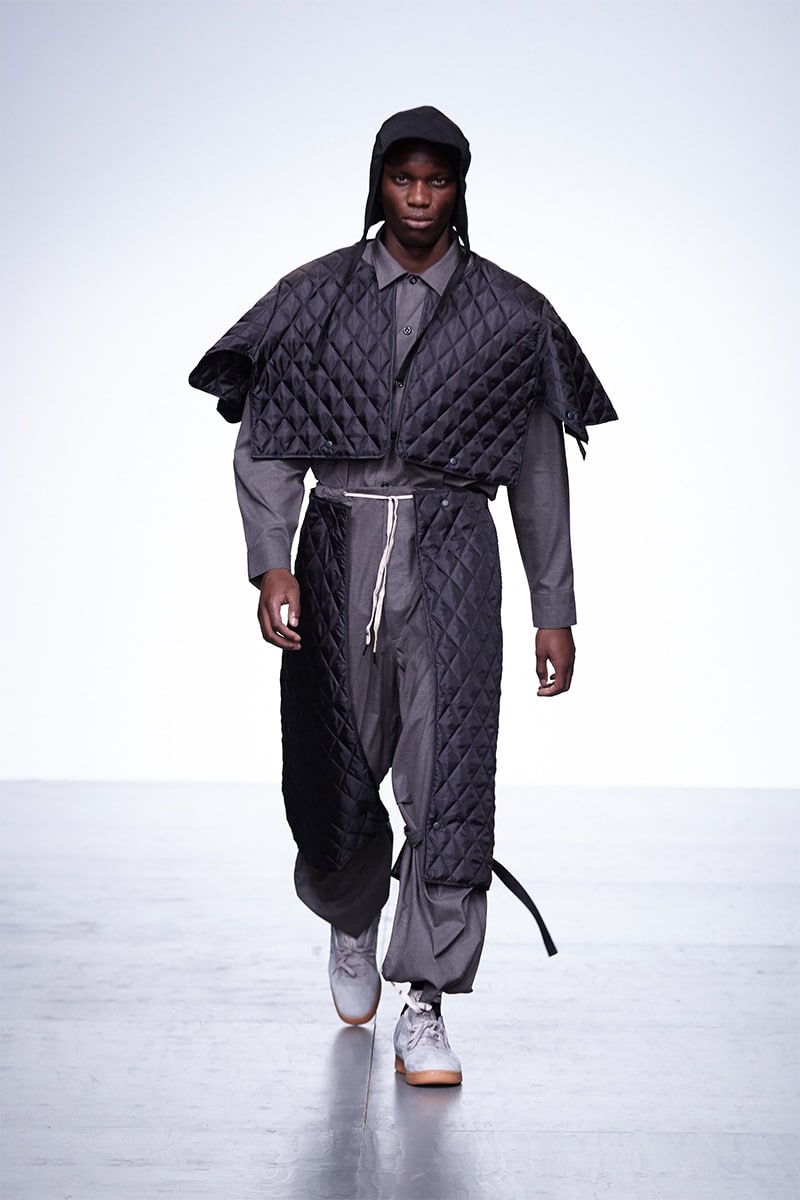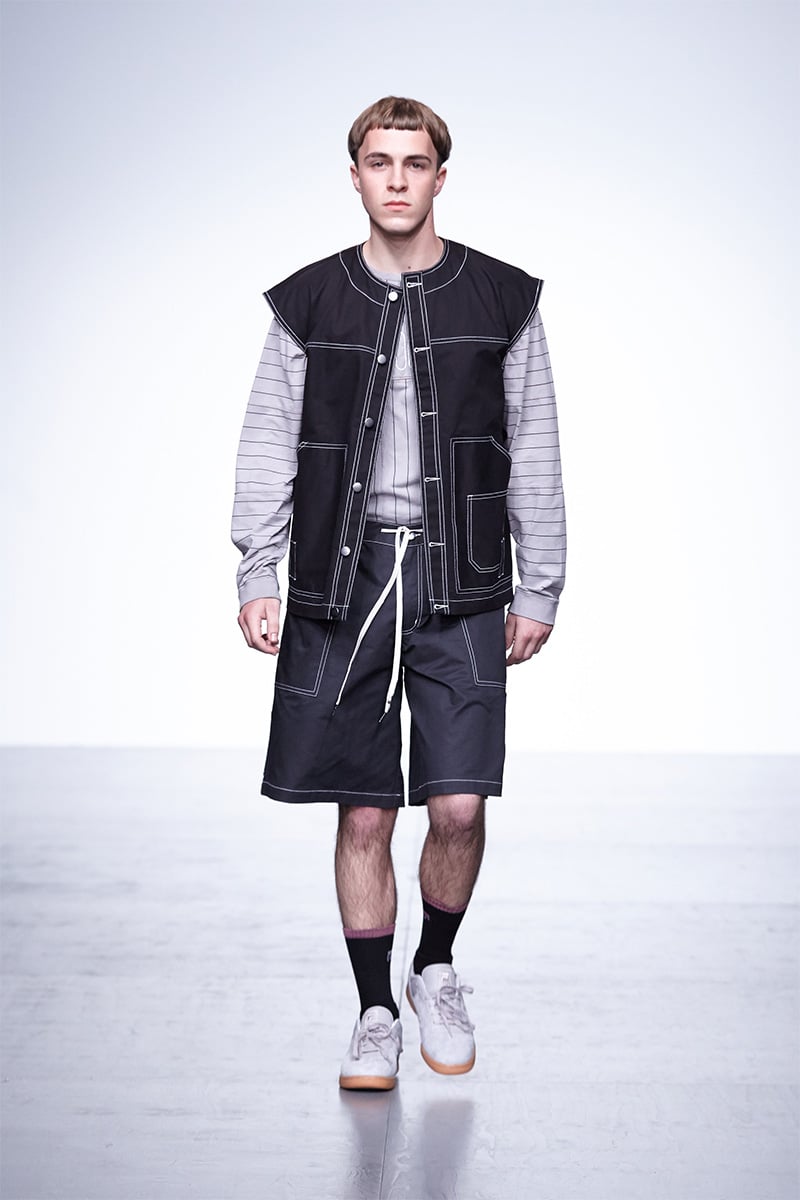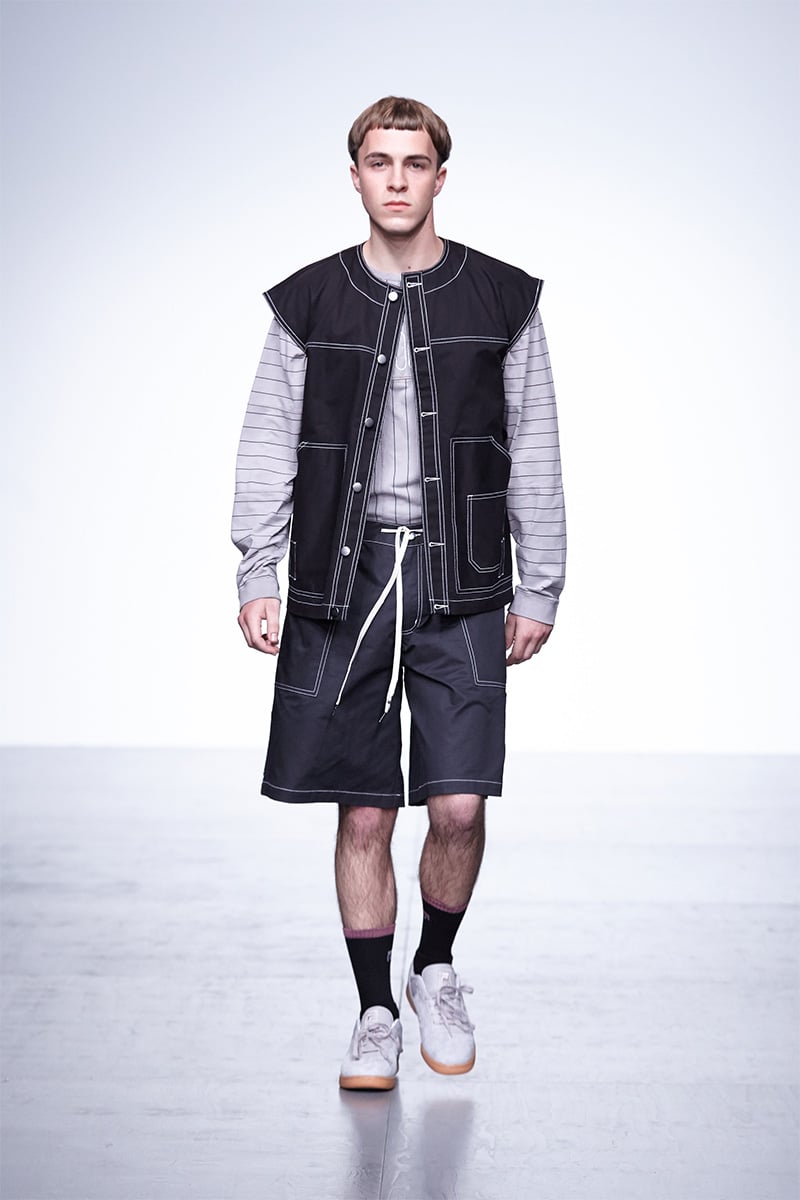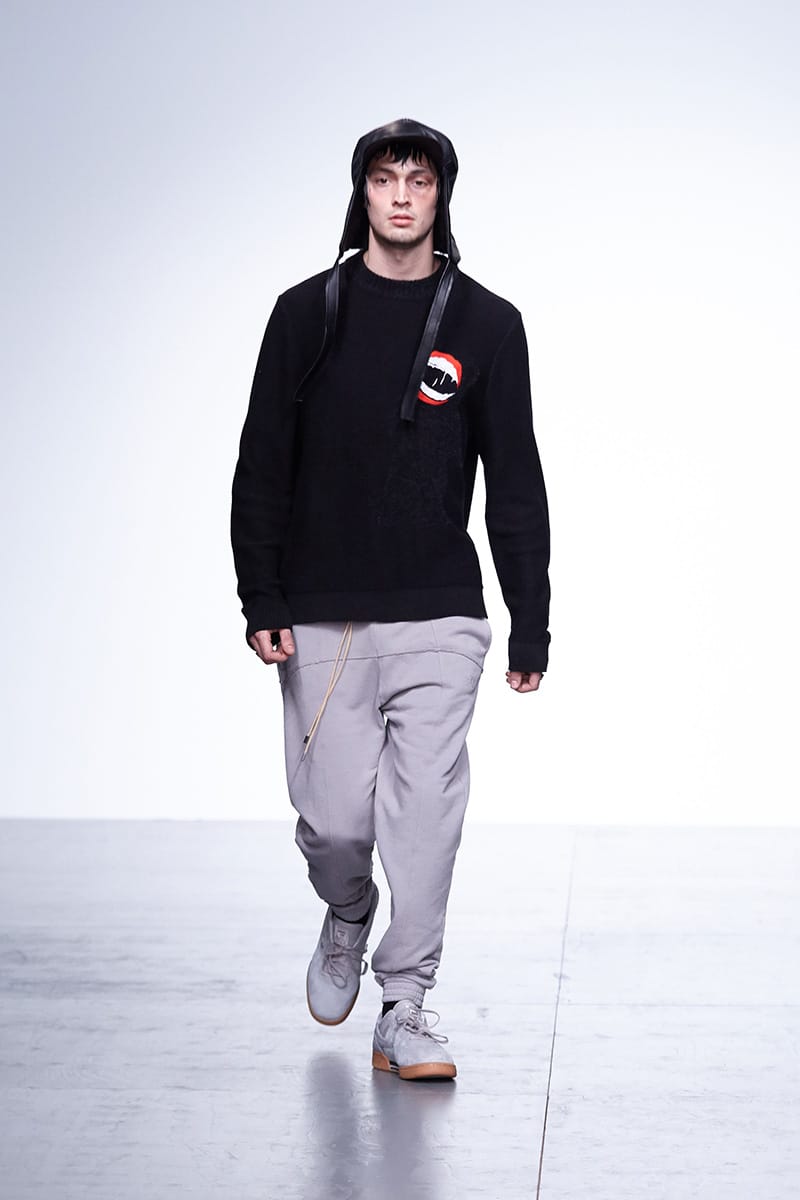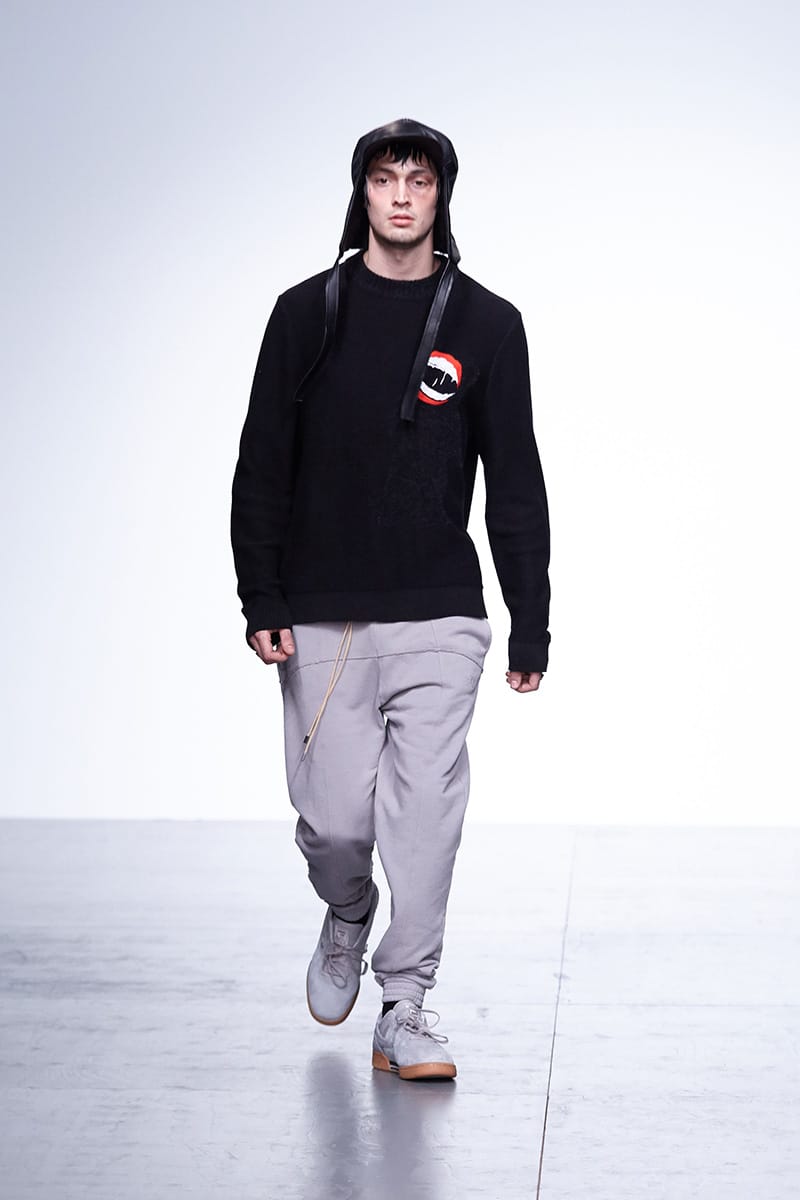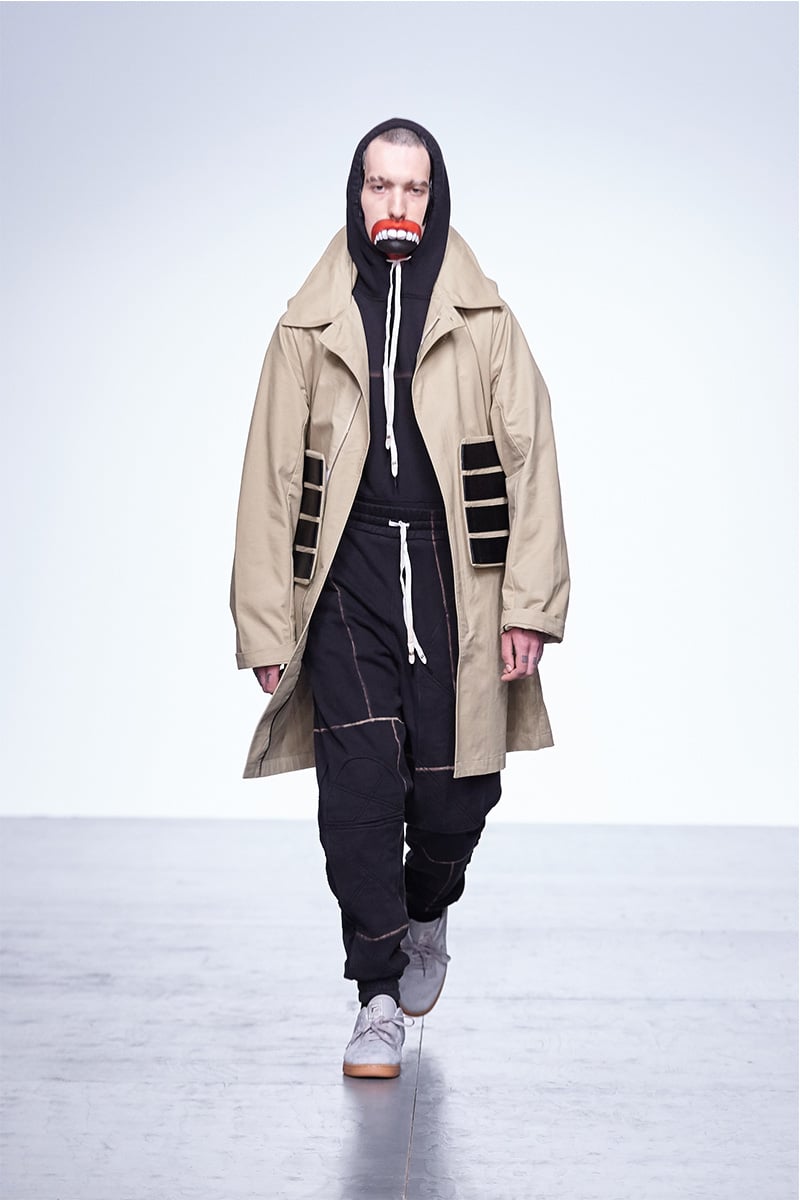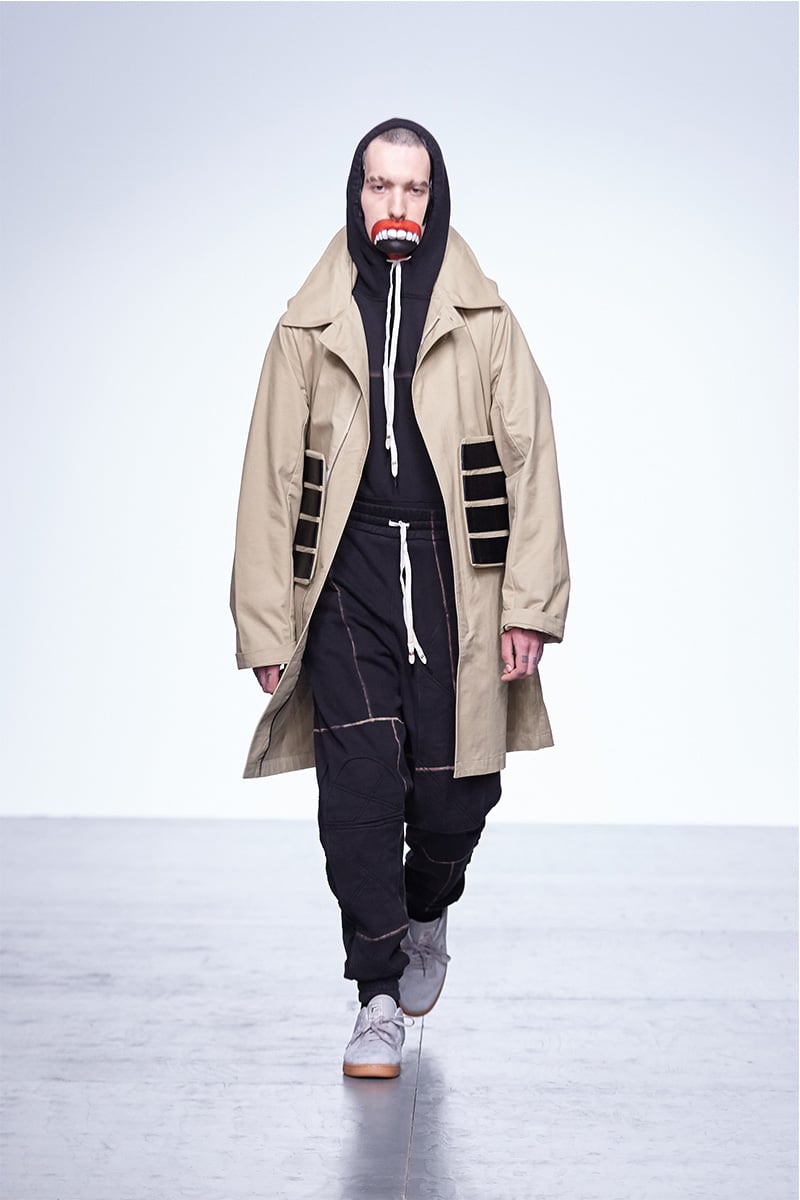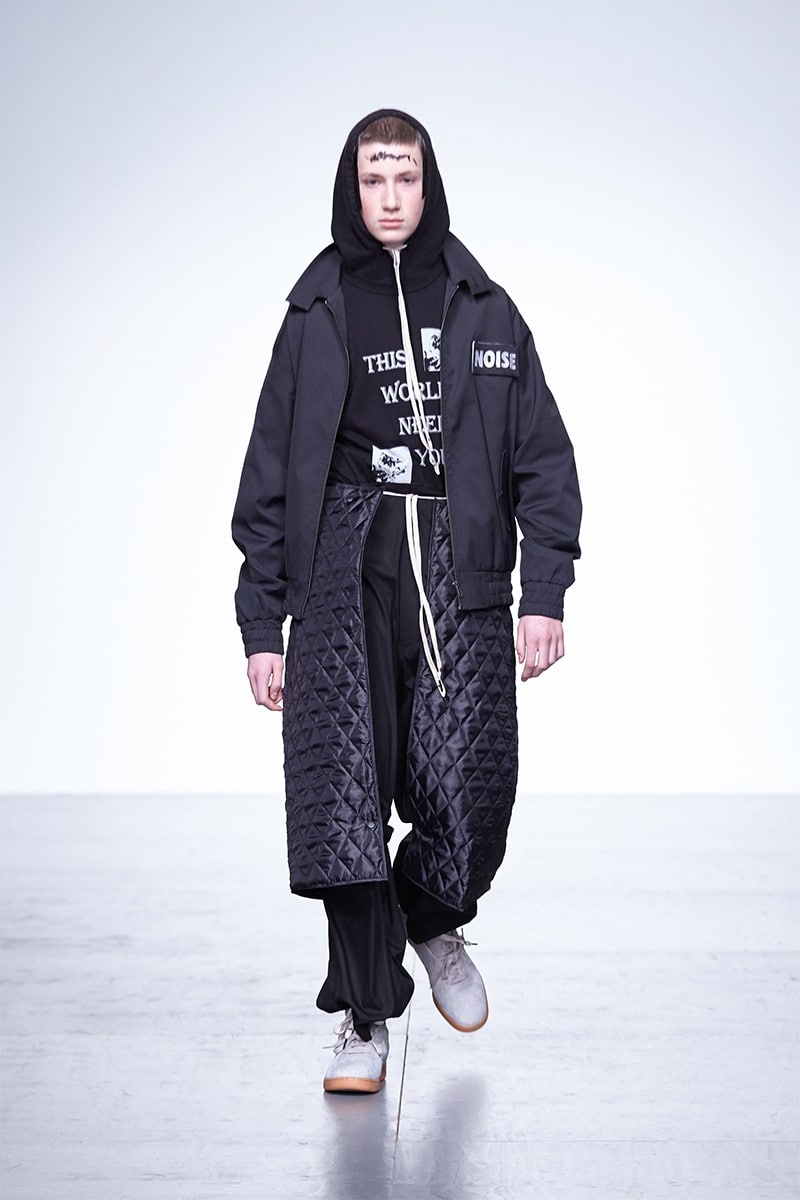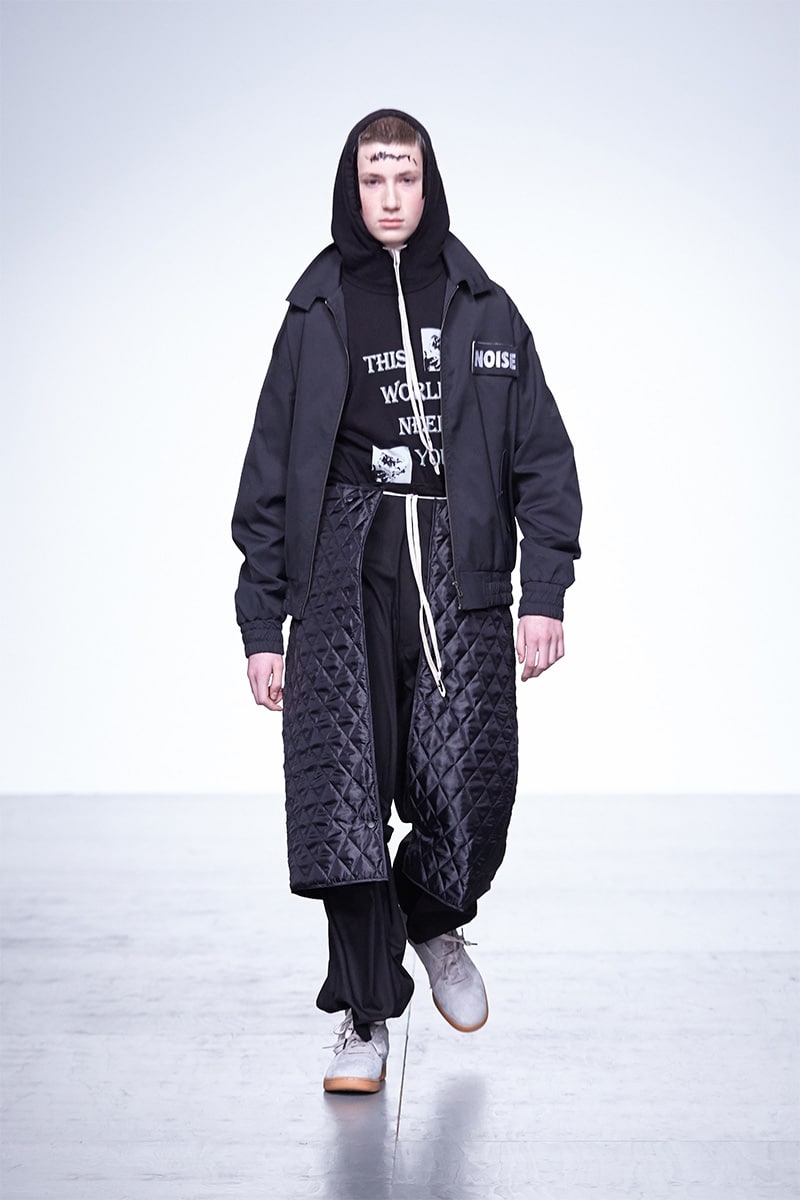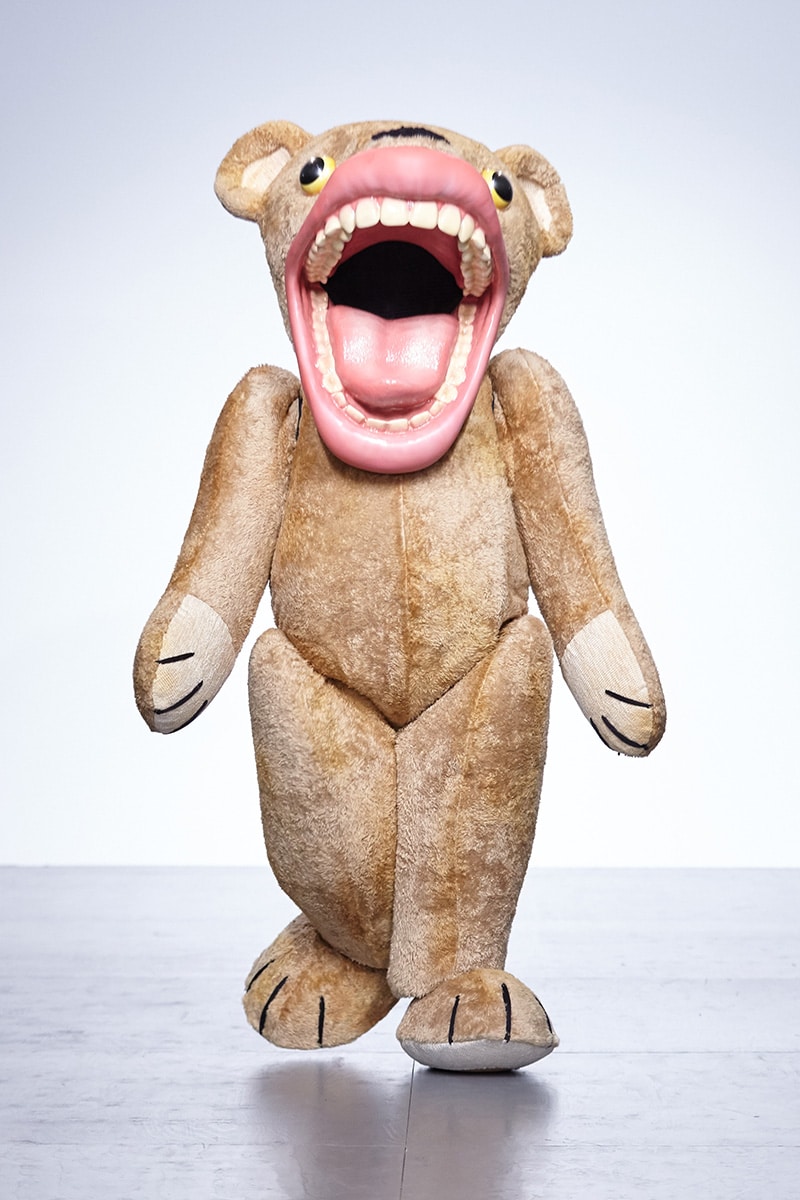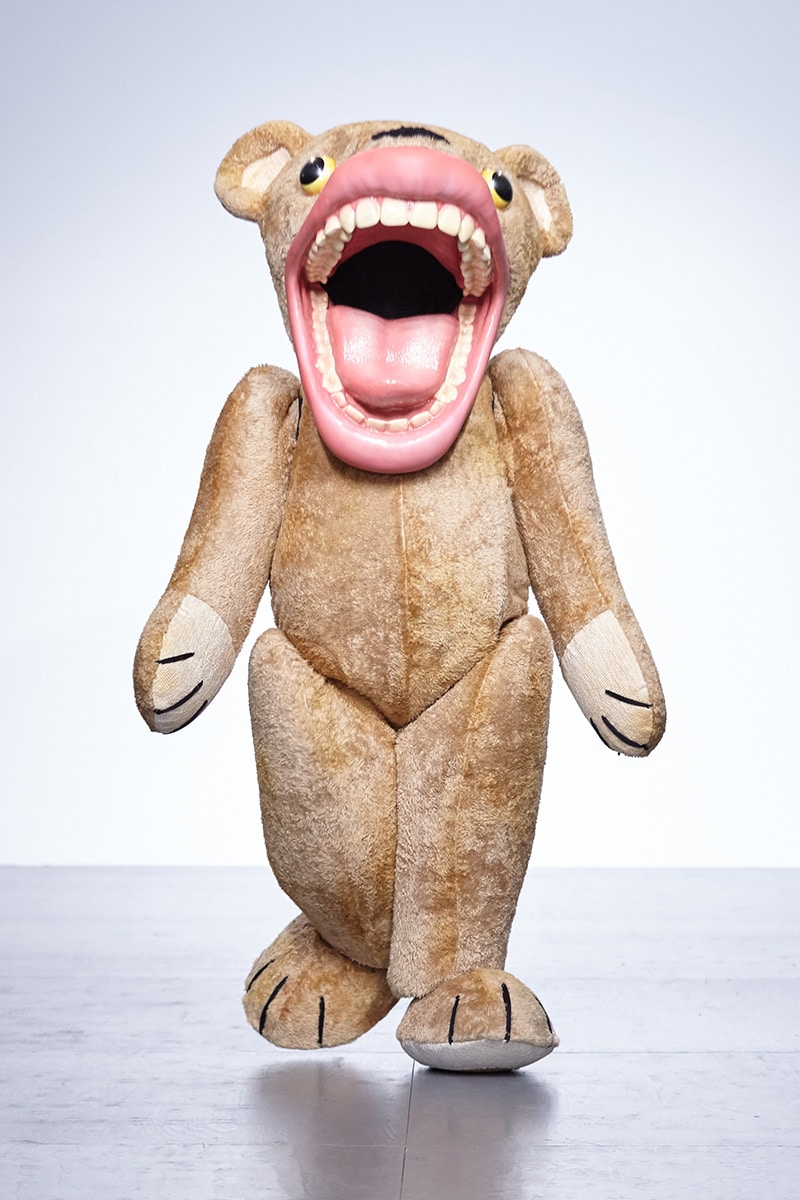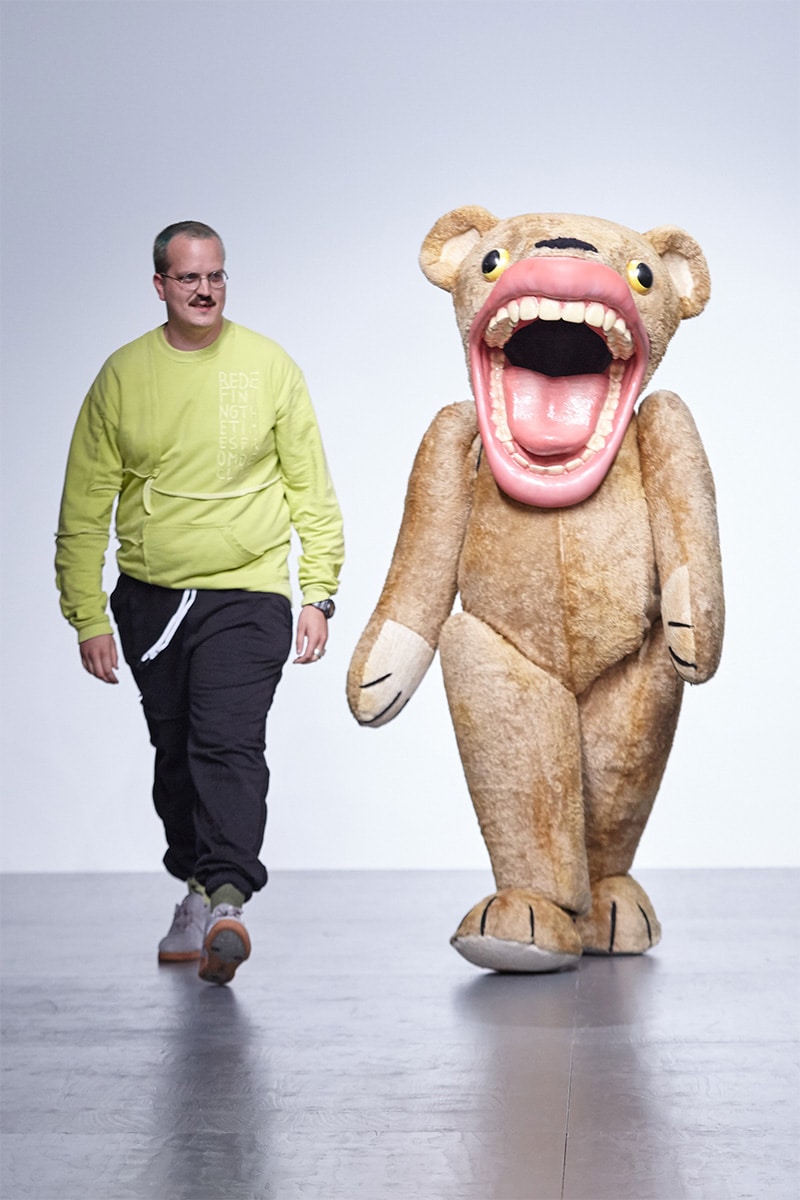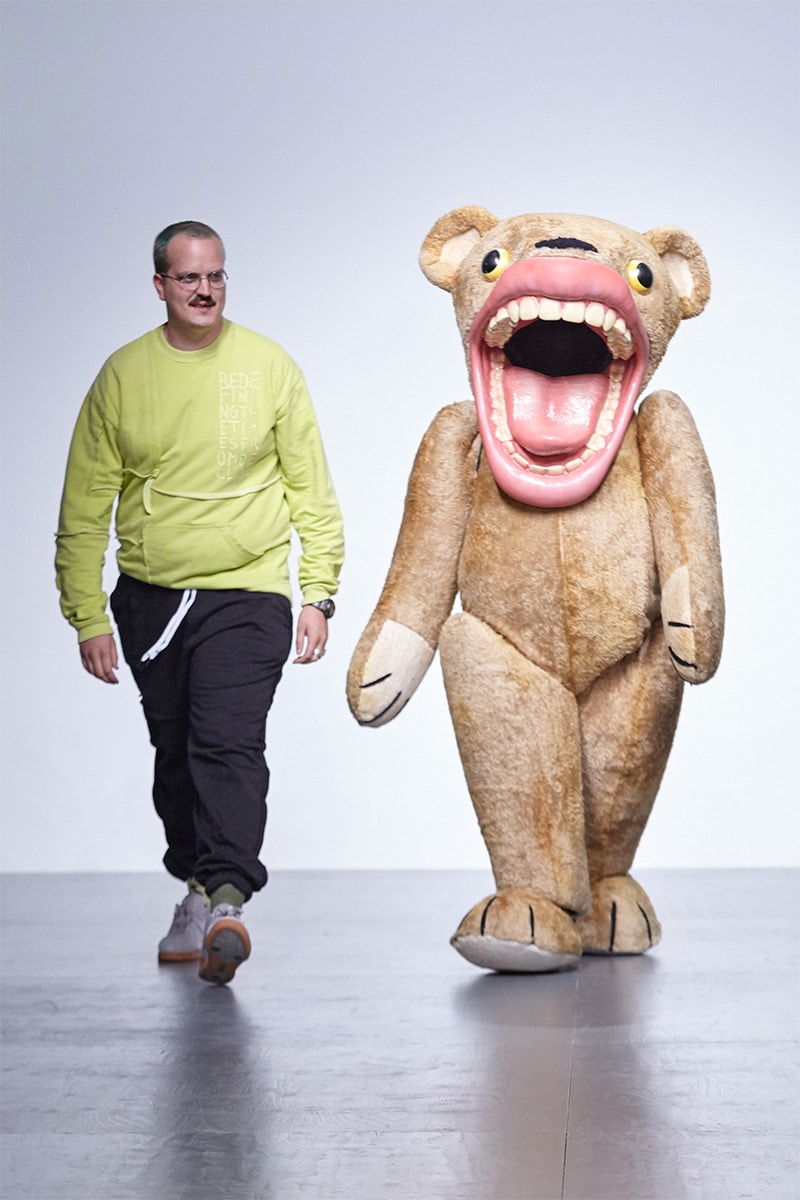 It was the 'NOISE' from Internet feeds, social media, political memes and TV chatter that had Liam Hodges tired and disoriented, wanting to make sense of all the mental clutter. What does it mean to be unique in our social climate? What do we connect with? And what is our human nature, now that our attention is usually on our virtual surroundings, rather than our physical.
Hodges answer was bared teeth, spiky hair and a fast pace, either in your furry FILA's or on a skateboard strapped to your mate's 3-door Golf GTI. Anarchists and low-key loners raced down the runway in quilted chaps, khaki knits, patchwork tracksuiting and trapper caps, another new variation of hat presented by Hodges.
A collaboration with FILA, saw Hodges blend his recognised workwear styles and baggy silhouettes with vintage inspired sportswear. Key FILA pieces included a reworked pinstripe long sleeve T-shirt and the 4 colour-way polo jersey in khaki, tobacco, rusty pink and dull blue. The 'Original Fitness' sneaker also saw a new texture decorate the classic gum sole.
The show felt fresh and authentic despite heavy subcultural references to 1990's skate culture, DIY zine aesthetic and grime. Our highlights included the unique denim pieces emblazoned with a thick bleached font, spelling 'NOISE' and 'CANNOT DESCRIBE' across the crotch and down the leg. The yellow brushstroke print, an update on overdone camouflage, was a welcome addition to the show, styled as a two piece with shorts and Harrington jacket combo, a trouser and, yes, life jacket, and again under a tobacco crew neck waistcoat. Cross body Cote&Ciel bags added a luxe touch, contrasting the swinging shoelace belts.
More surprises were given from the hair and makeup team including heavily gelled fringes pasted onto the model's foreheads, with blunt cuts and the small wet hair remnants remaining in place. The vampire teeth and grizzly bear motifs, seen on sew-on patches, were also painted directly onto mouths and chins, which was both comical and sinister. To top it off, a giant life size bear took the final walk, making it clear this season is less about what you wear, and more about attitude.