South Korean culture is booming. Just look at the absolute stars of the latest edition of Paris menswear fashion week. The K-POP genre attracts masses of fans wherever it goes, and that is an easily verifiable fact. Its style and beauty are one of the most followed today and the digital age echoes this, making it even more desirable for some.
WOOYOUNGMI was born in Seoul twenty years ago, and although its foundations are based on Parisian fashion blueprints, it is one of the few brands that remains true to its origins. It is a tale as old as time: East dreams of the West and vice versa.
Madame Woo is particularly thrilled by this evolution and the unwavering presence of the Koreans. That is why, for this Fall/Winter 23 collection, she has been inspired to reflect on the historical relationship between South Korea and the West. As an example of this union, we find the Pavillon de Corée: a magnificent building built in the style of South Korean palaces that has served as a backdrop where the collection finds its premise.
Two decades after its birth and very much in keeping with the present day, it is time for artistic exchange between the cities of Paris and Seoul. The notion of the romantic silhouette is inspired by the sensibility of the Belle Époque, elaborated with the brand's structural and utilitarian approach: contemporary riding coats, sack suits, and riding boots, combined with the broad, adolescent-centric shapes of Wooyoungmi's early 2000s archives. The historical premise moves from France to Edwardian England, where shooting jackets, quilted coats, and stalking trousers mix with the cargo garments of today's urban wardrobe.
It's all about history. Thanks to a study of the jewelry worn by the rulers of the Silla kingdom, which shaped South Korea for a thousand years, Madame Woo has been able to draw inspiration from this and reinterpret its expression in a contemporary way, keeping the shapes of the jewels used to adorn the pieces and reducing them to a central form, so that they look almost like a sculpture. They adorn the fronts, seams, and collars of classic men's tailoring and generational workwear.
Returning to the clothing, the practice is reflected in a play of proportions: jackets, knitwear, bags, and belts in leather and faux snakeskin that expand and contract between macro and micro proportions.
Check out the collection below: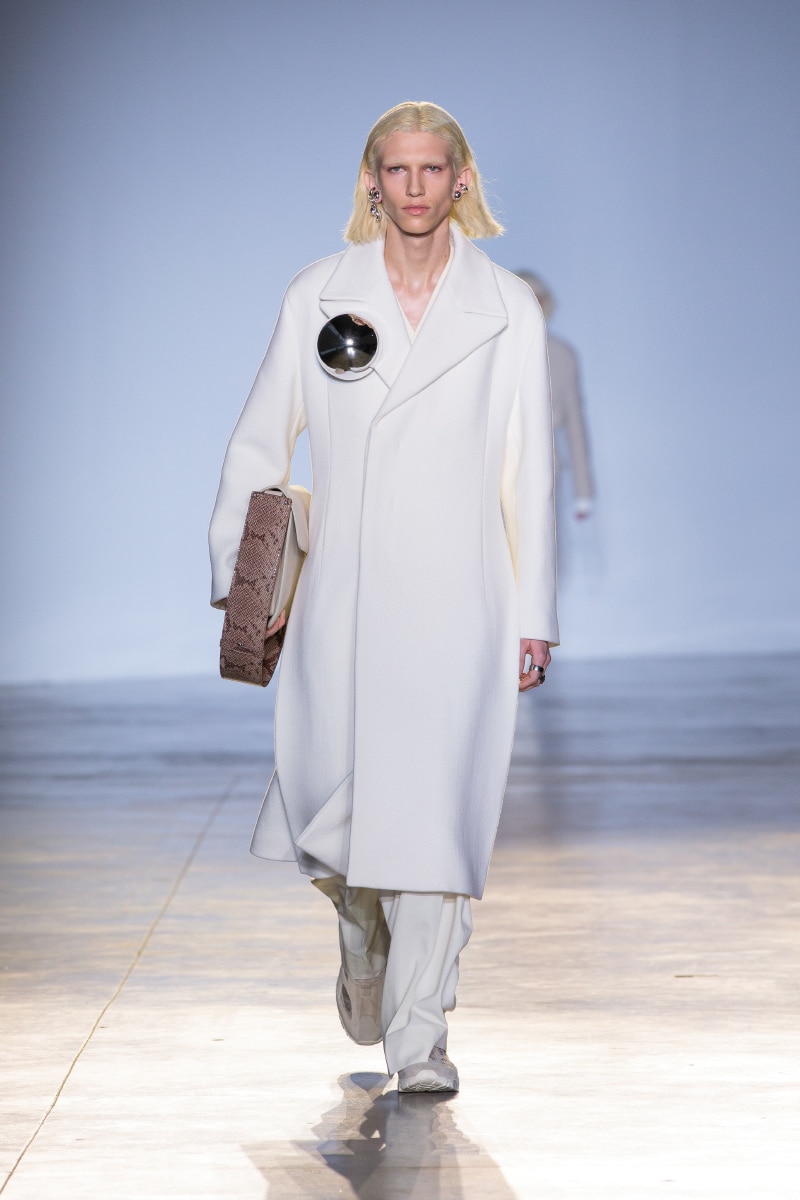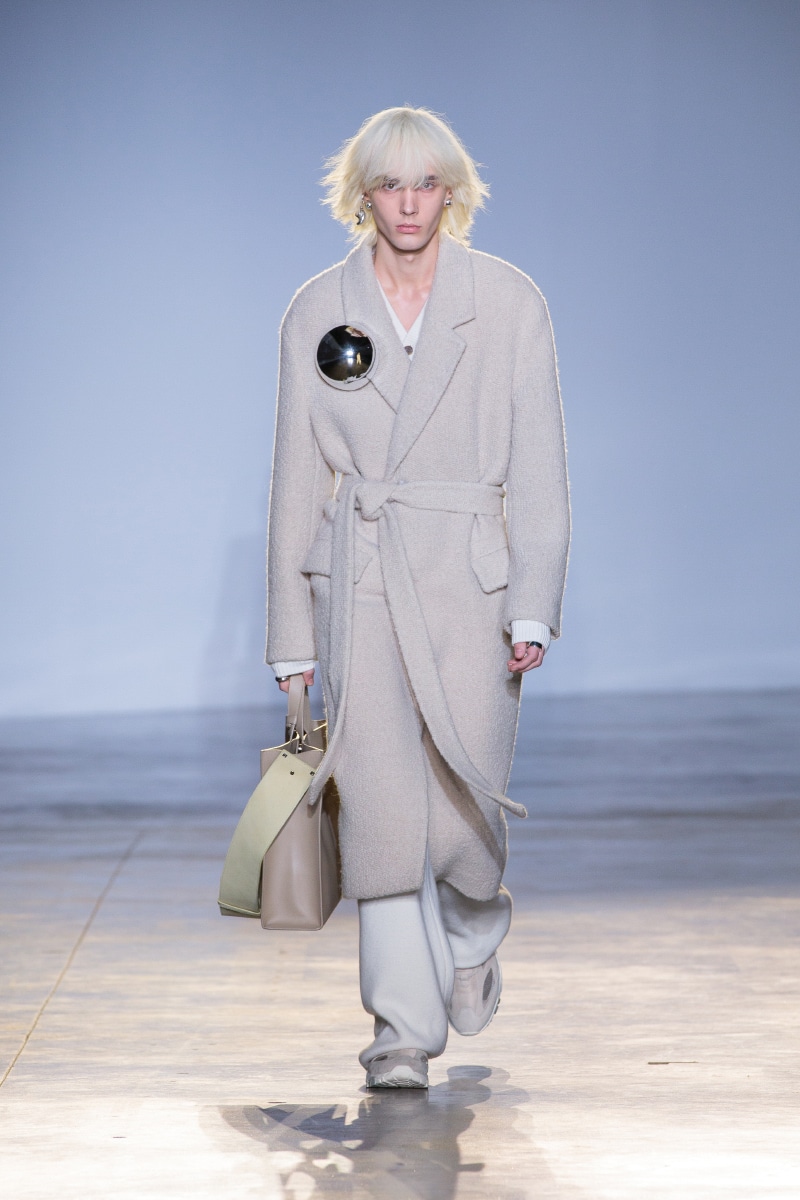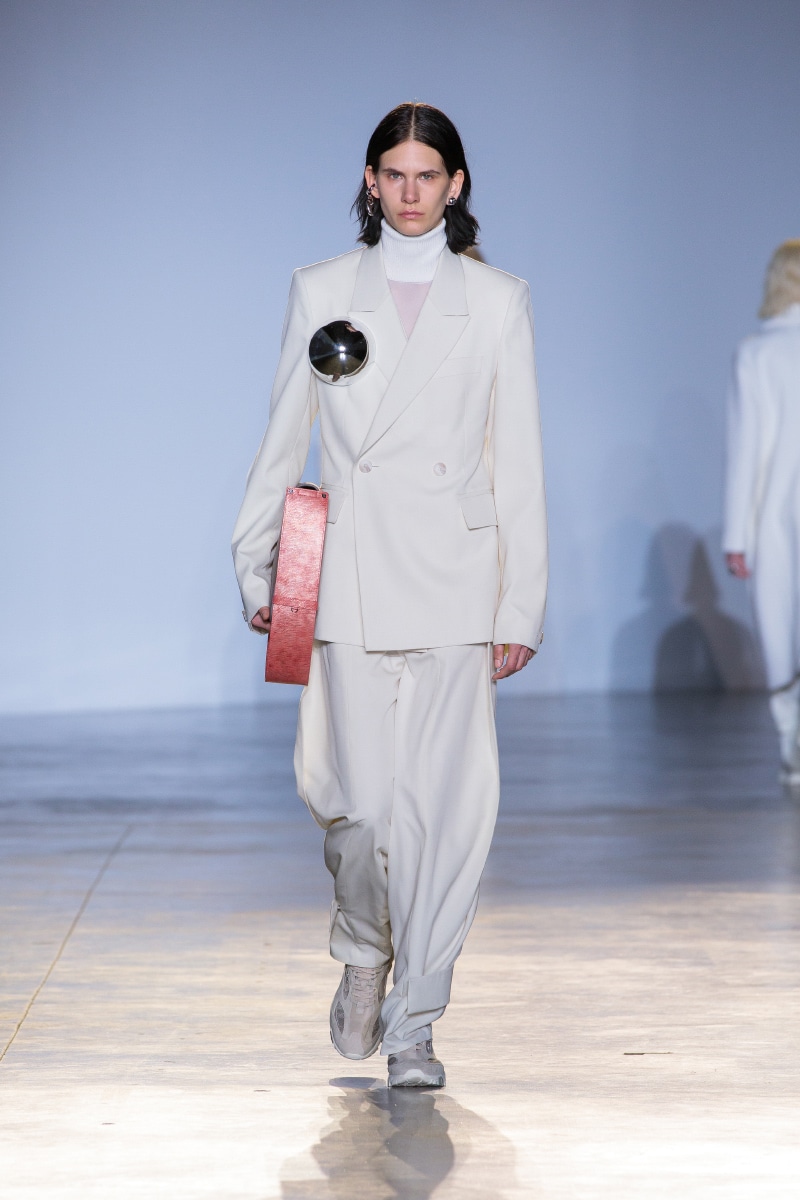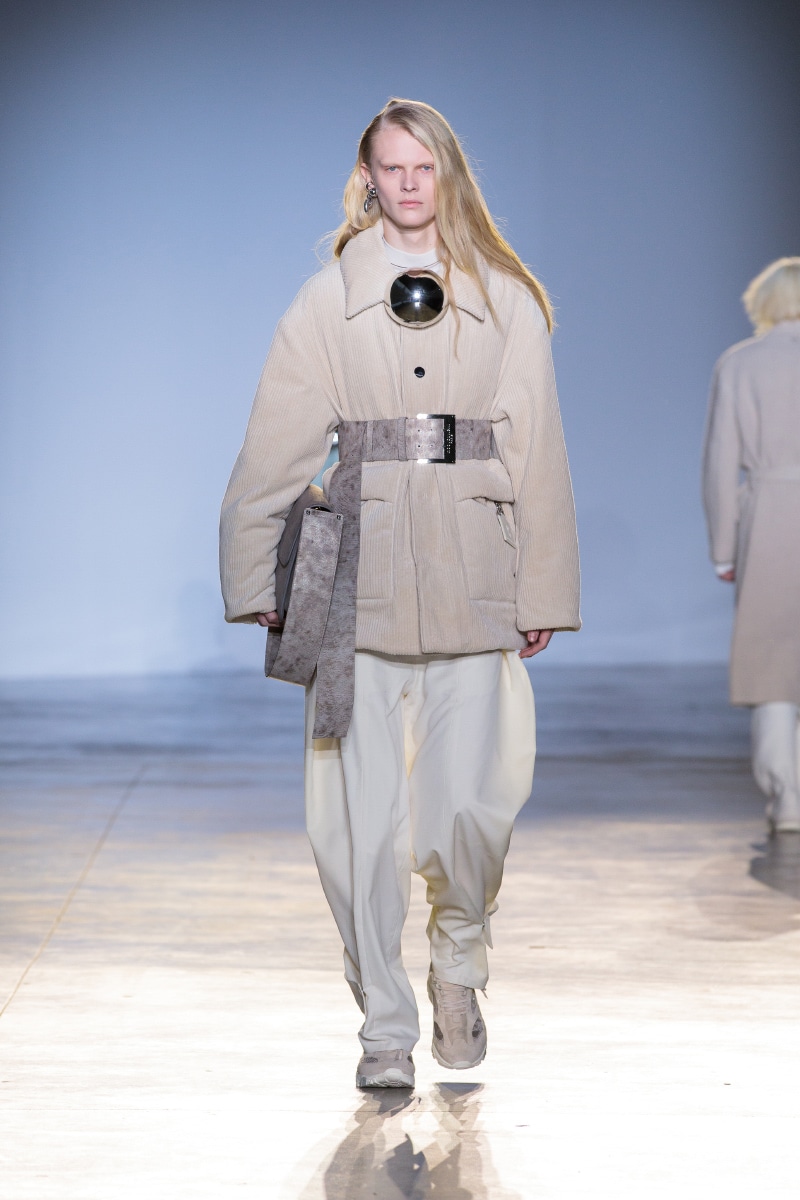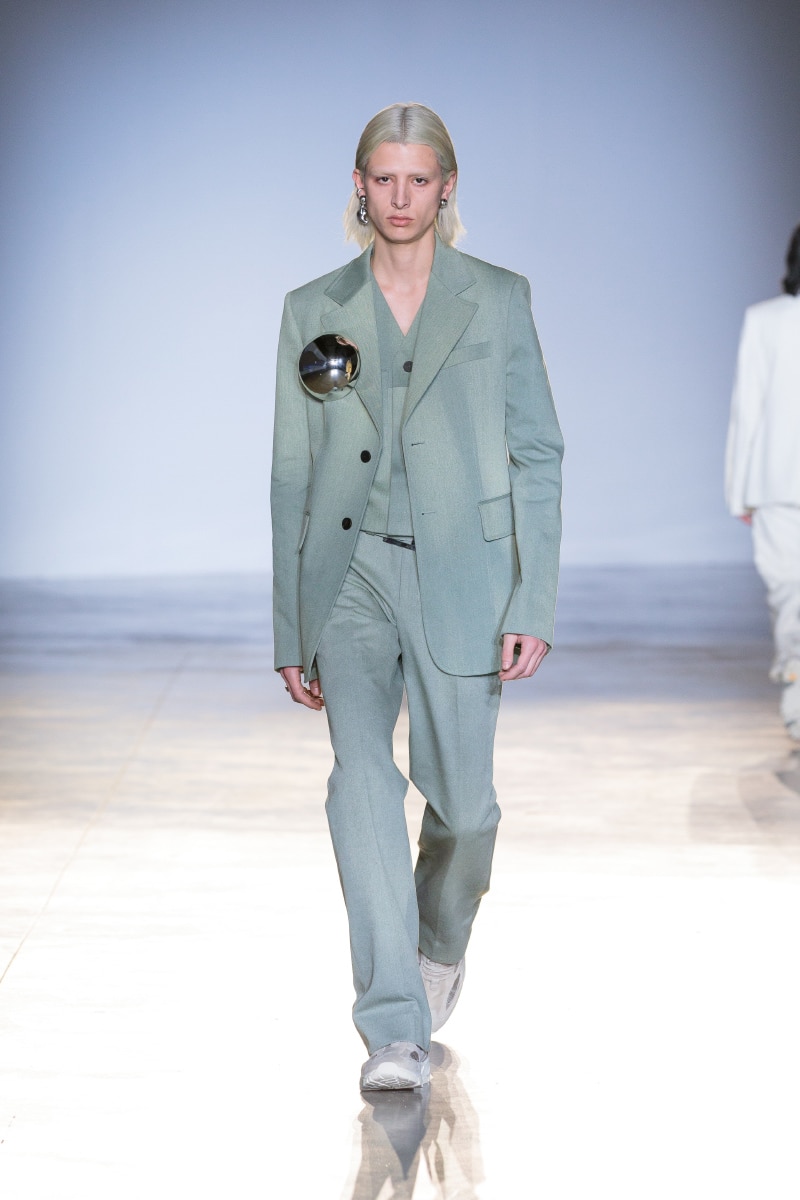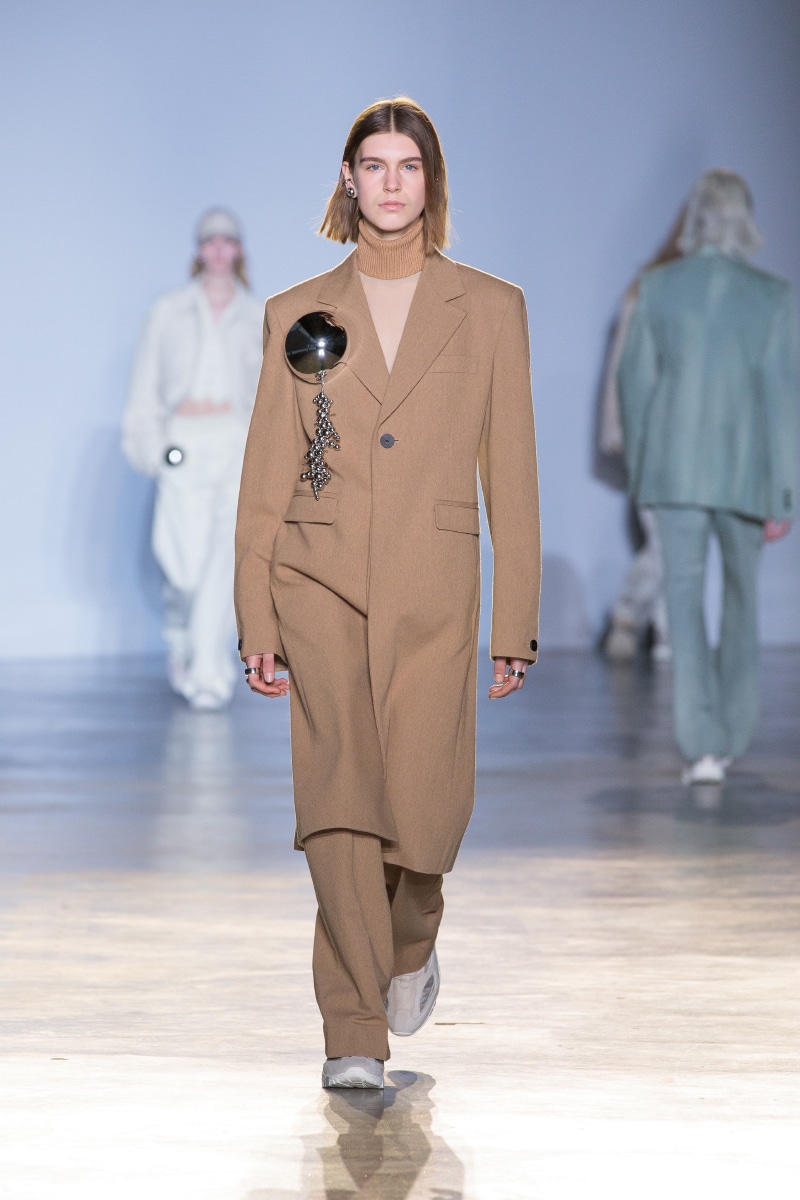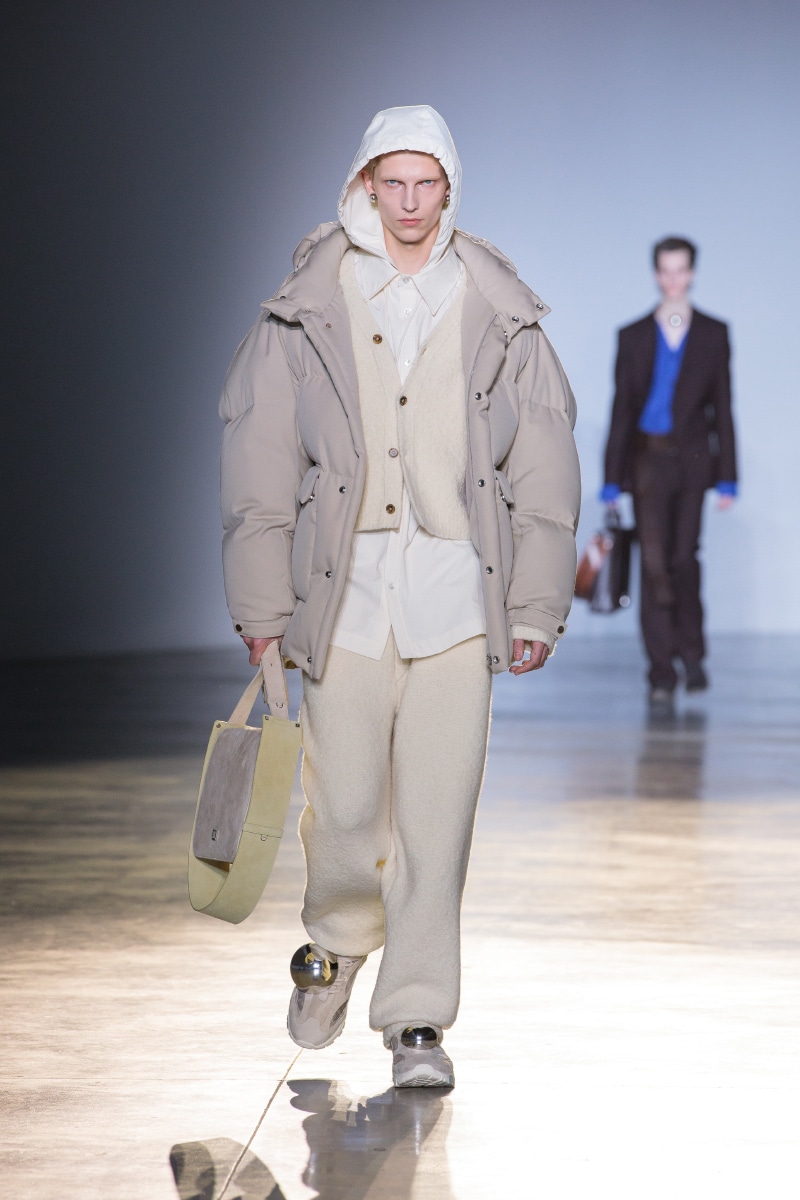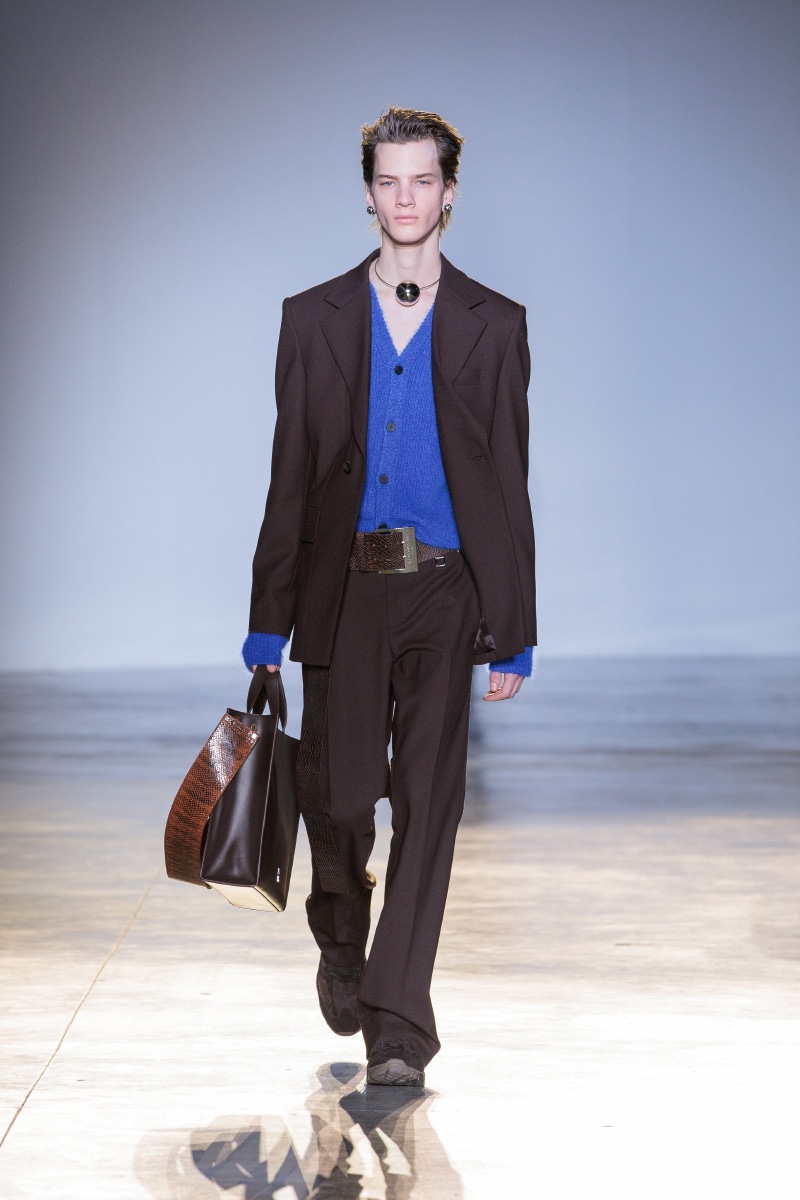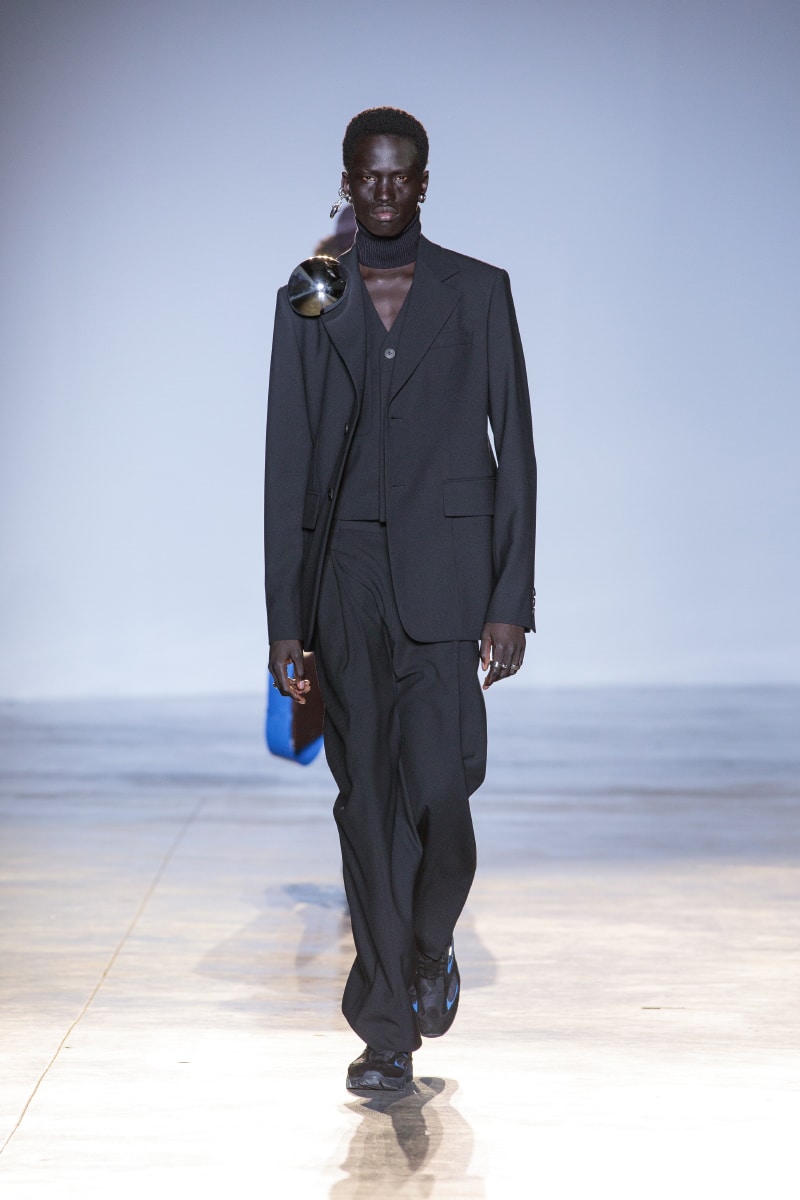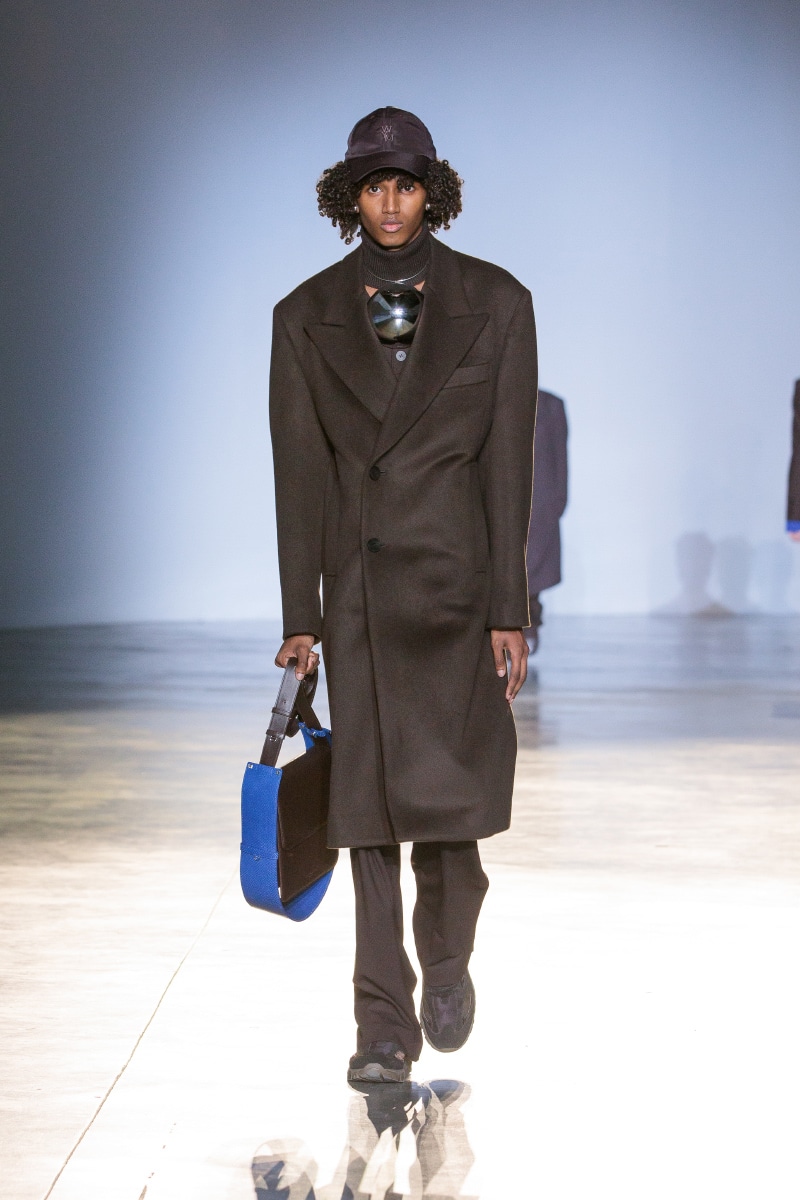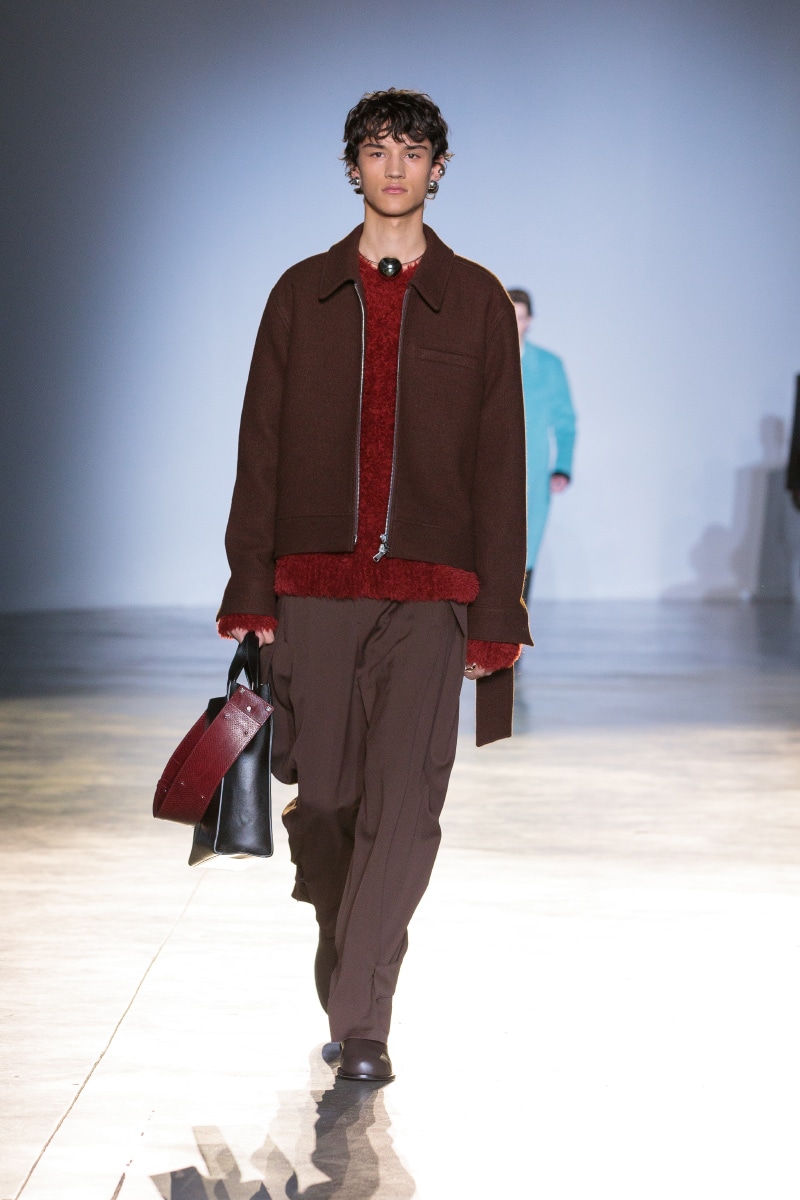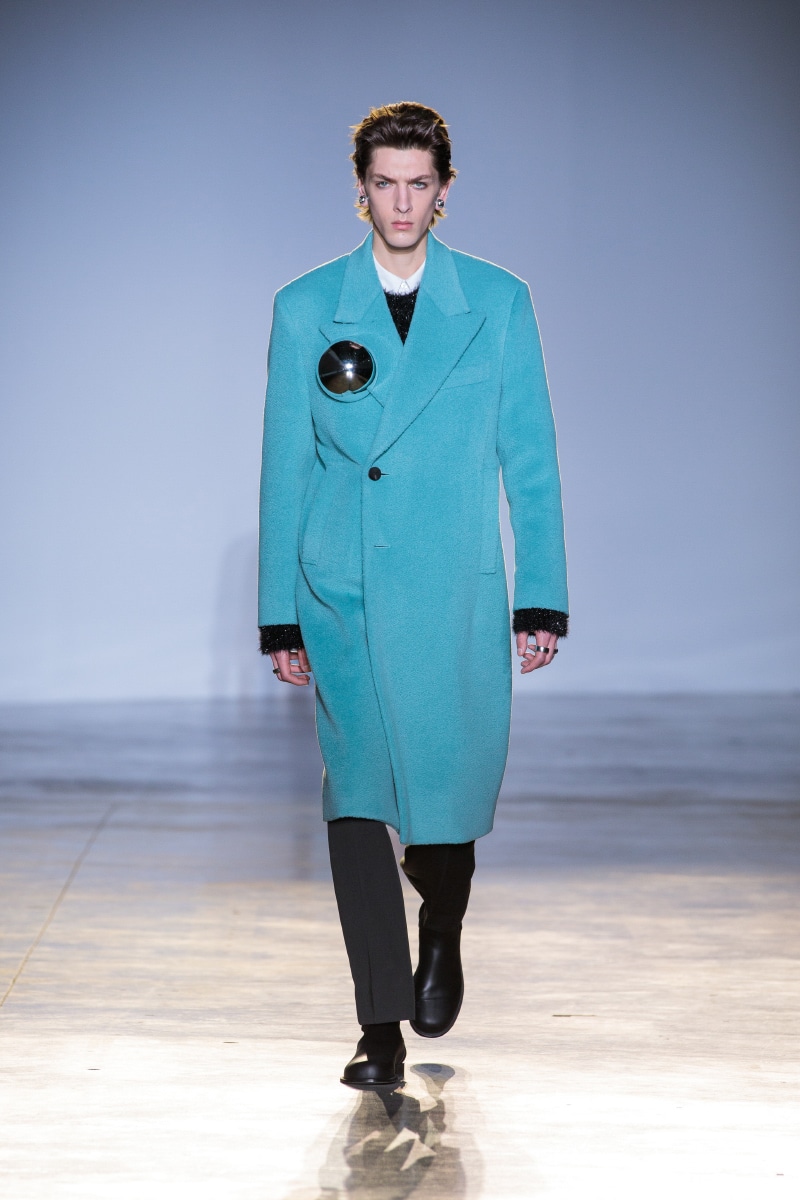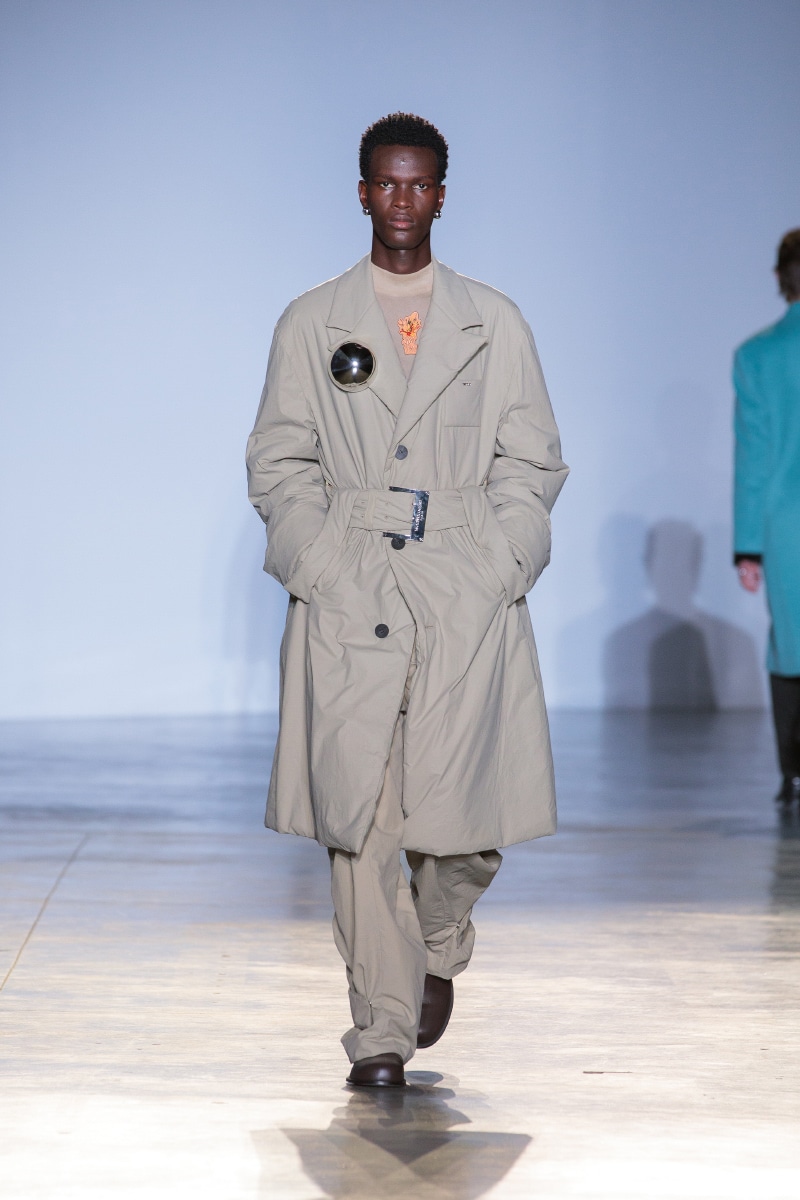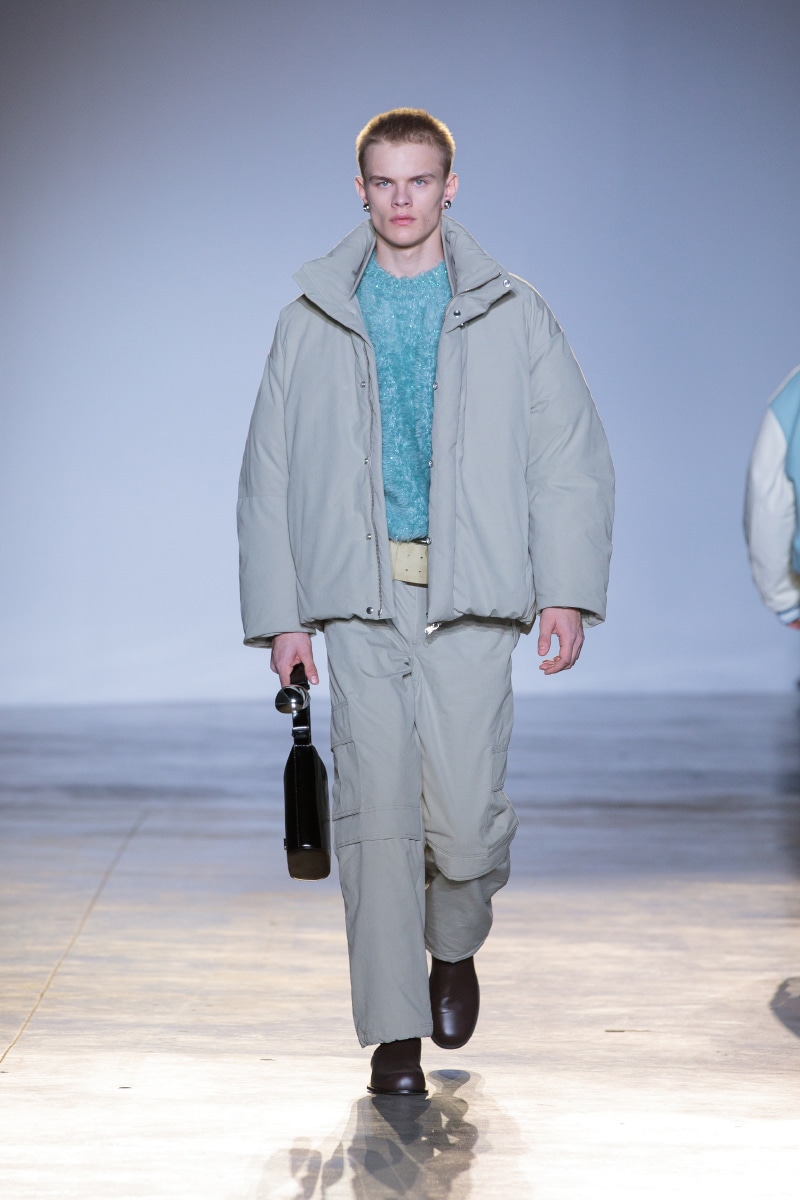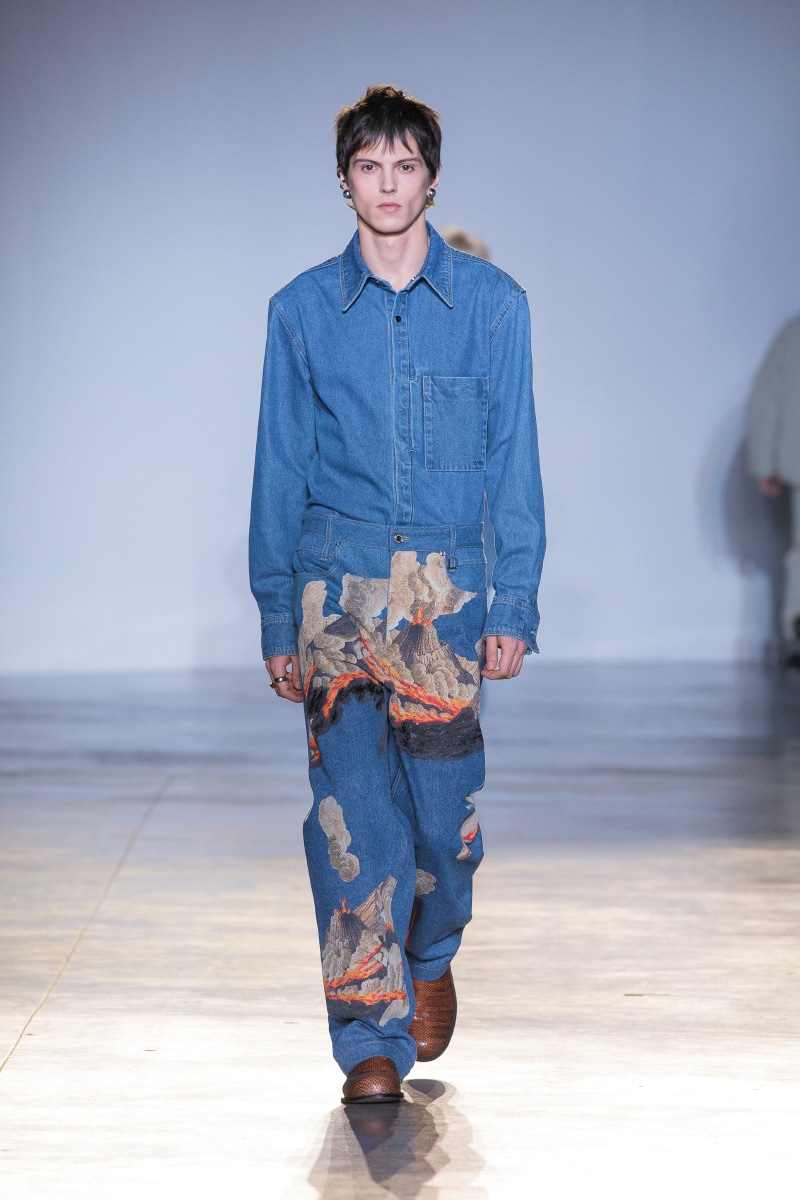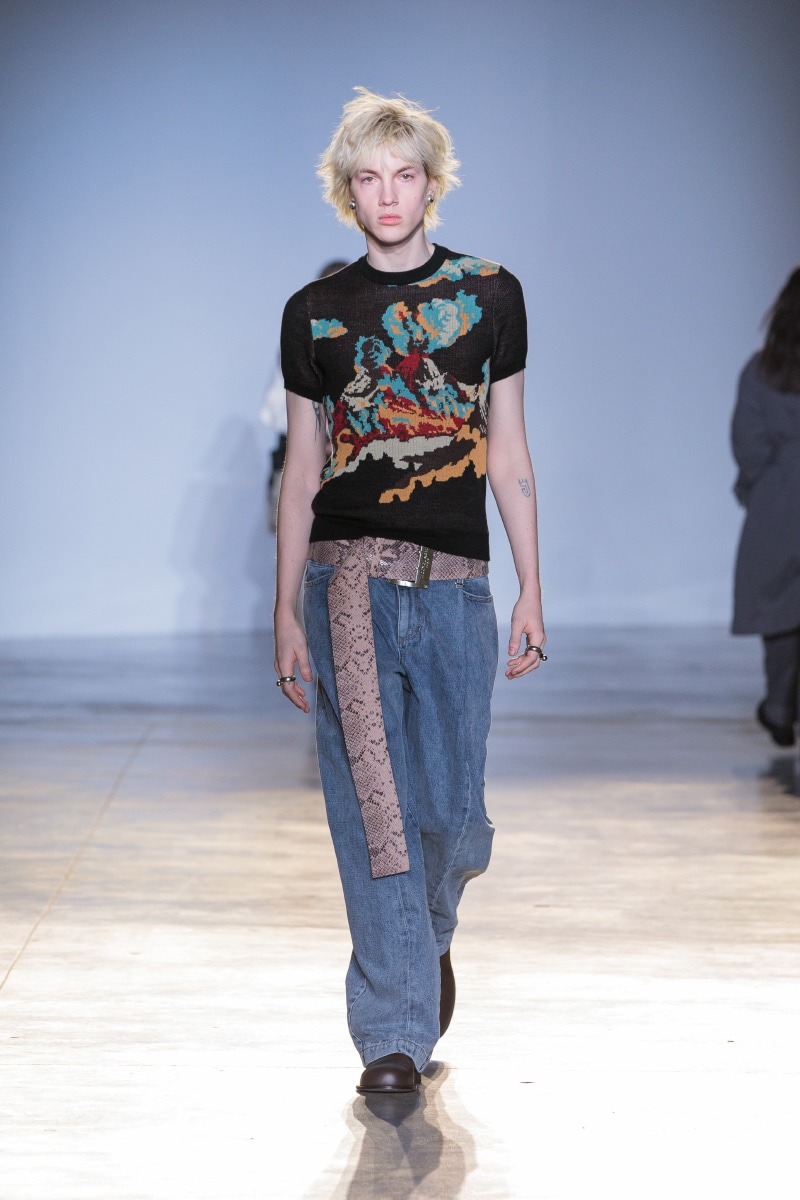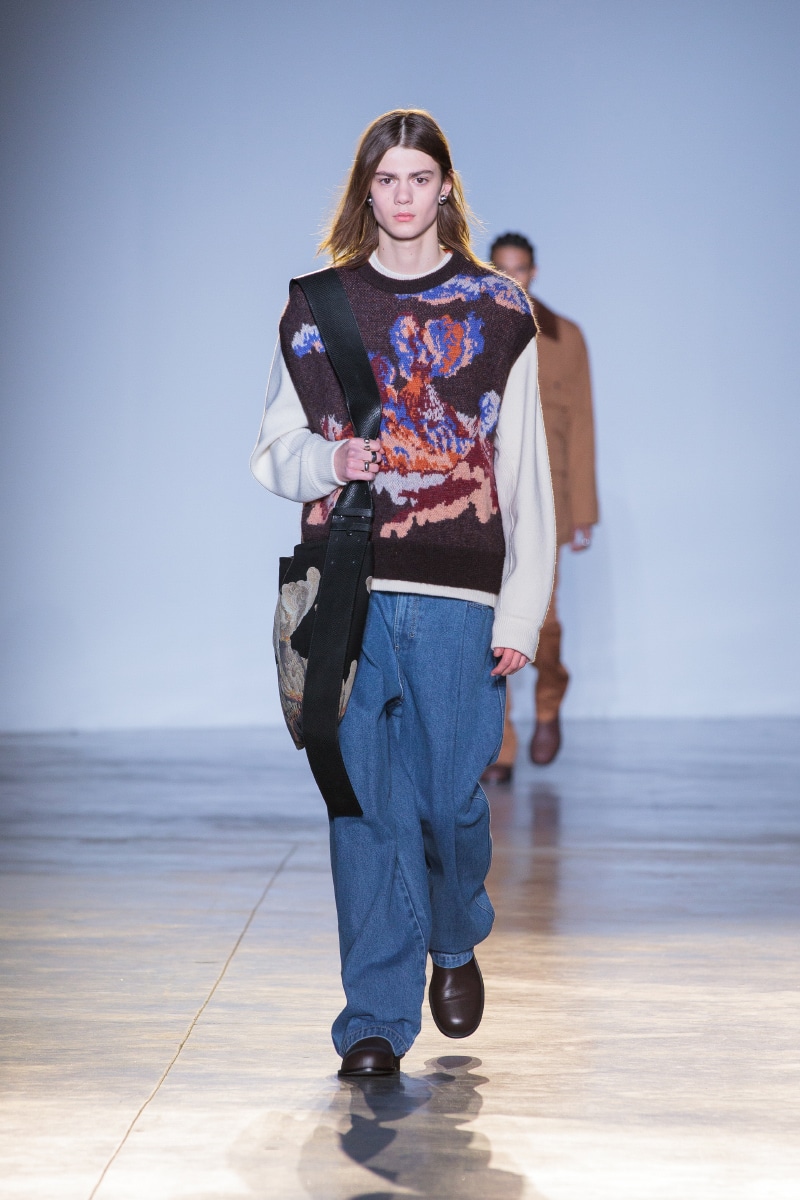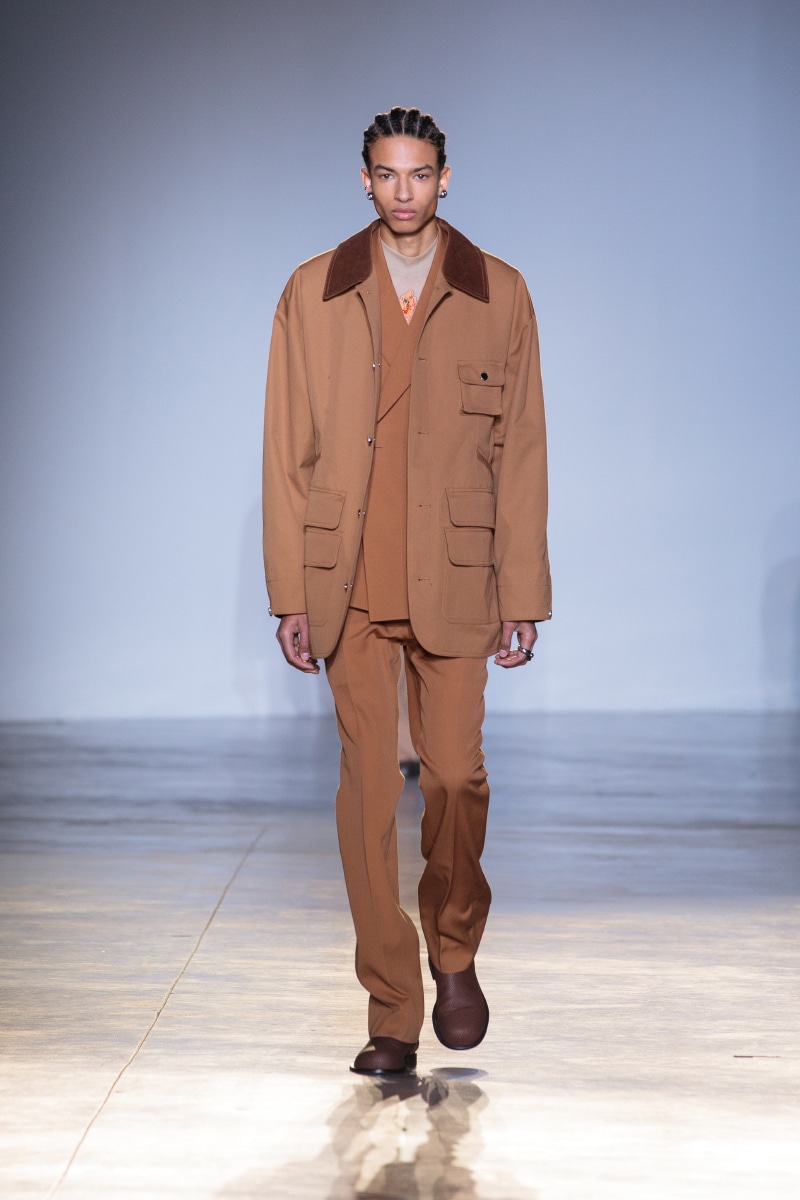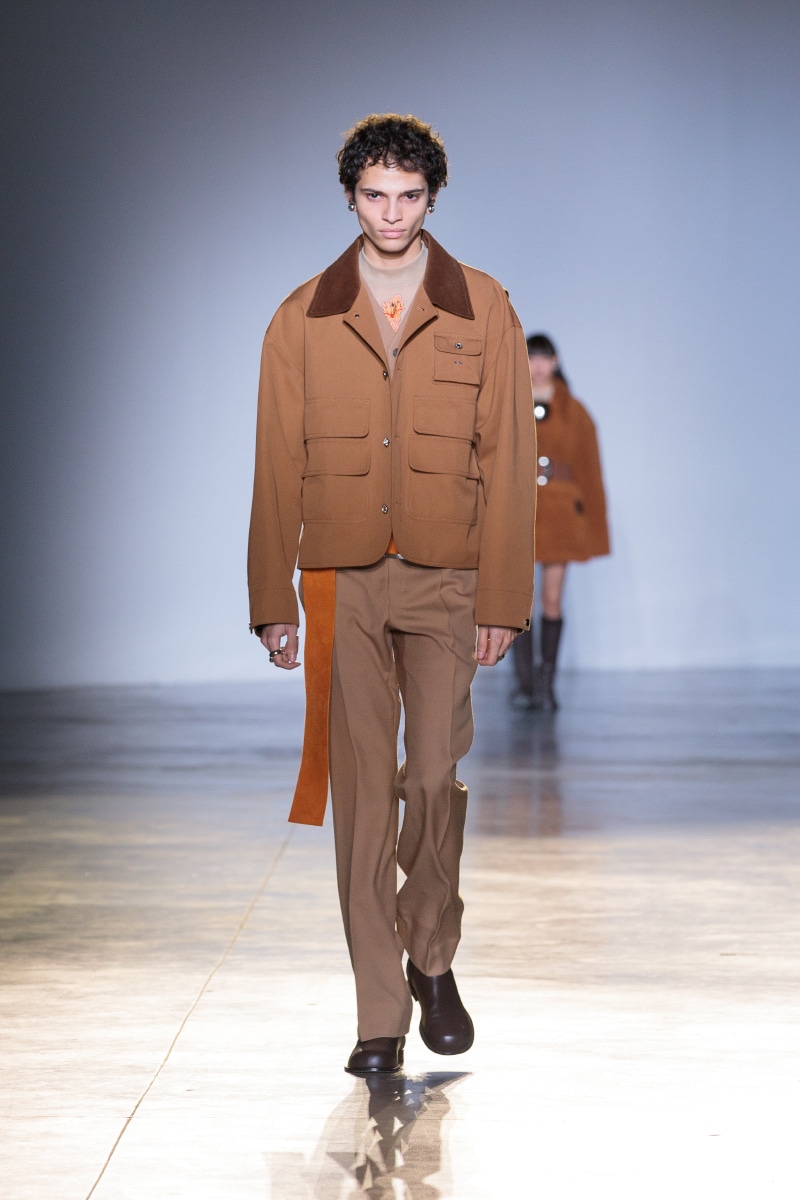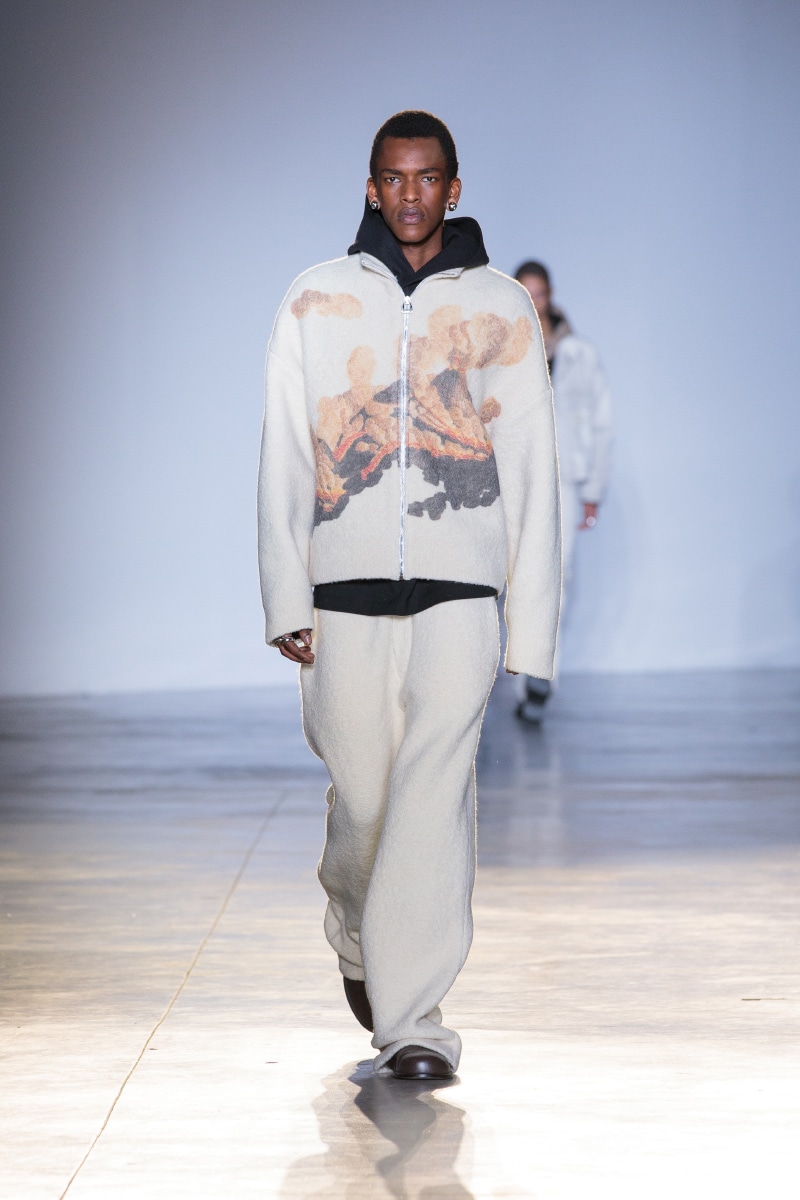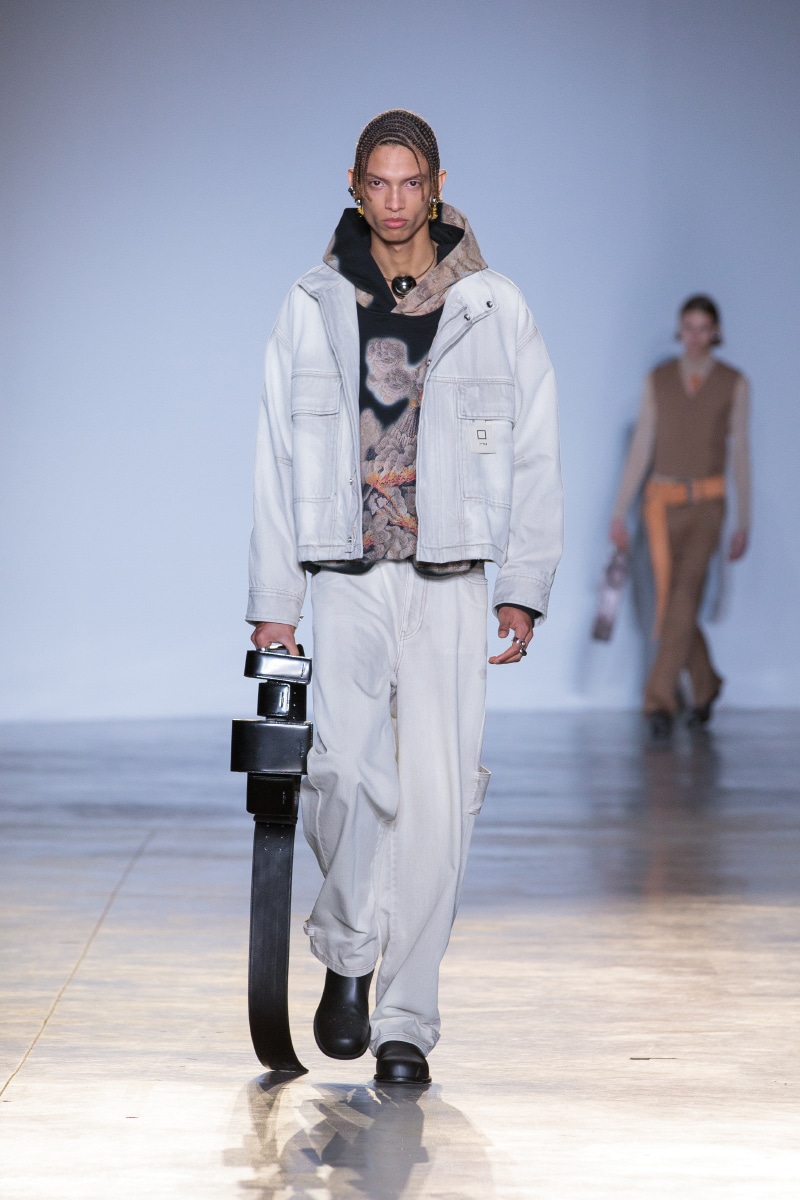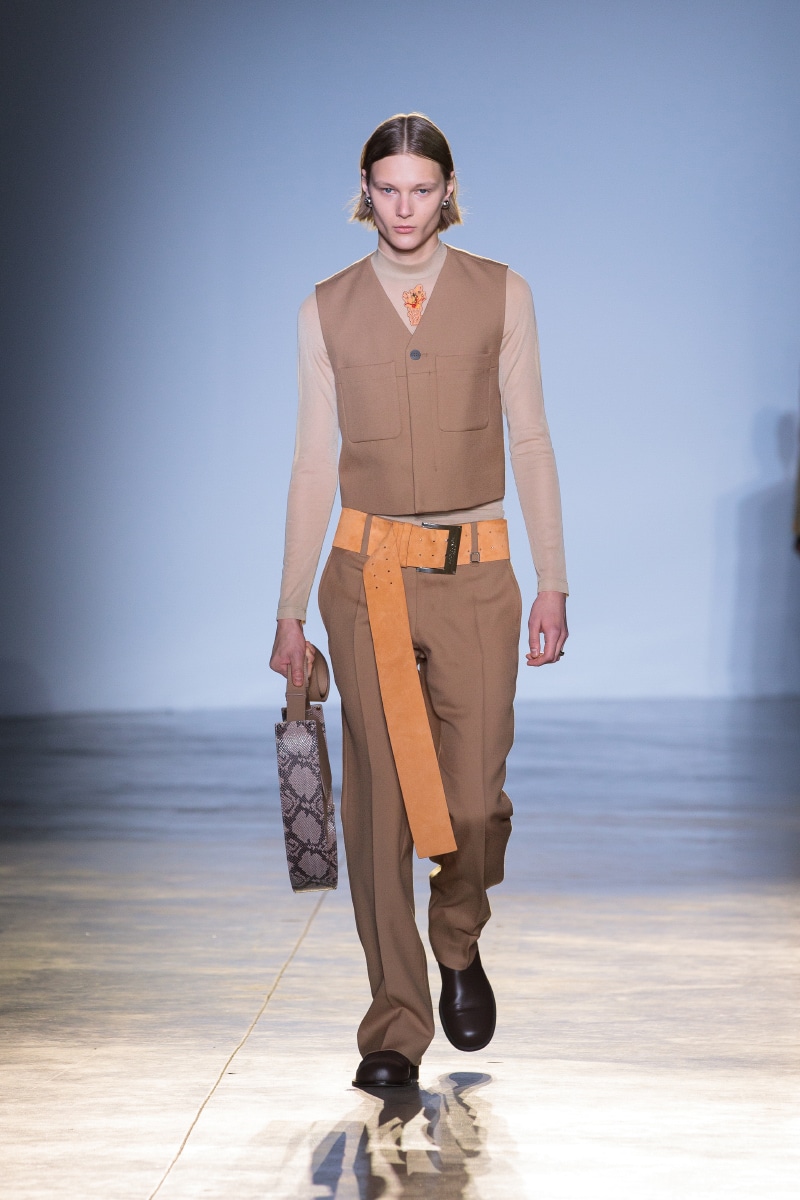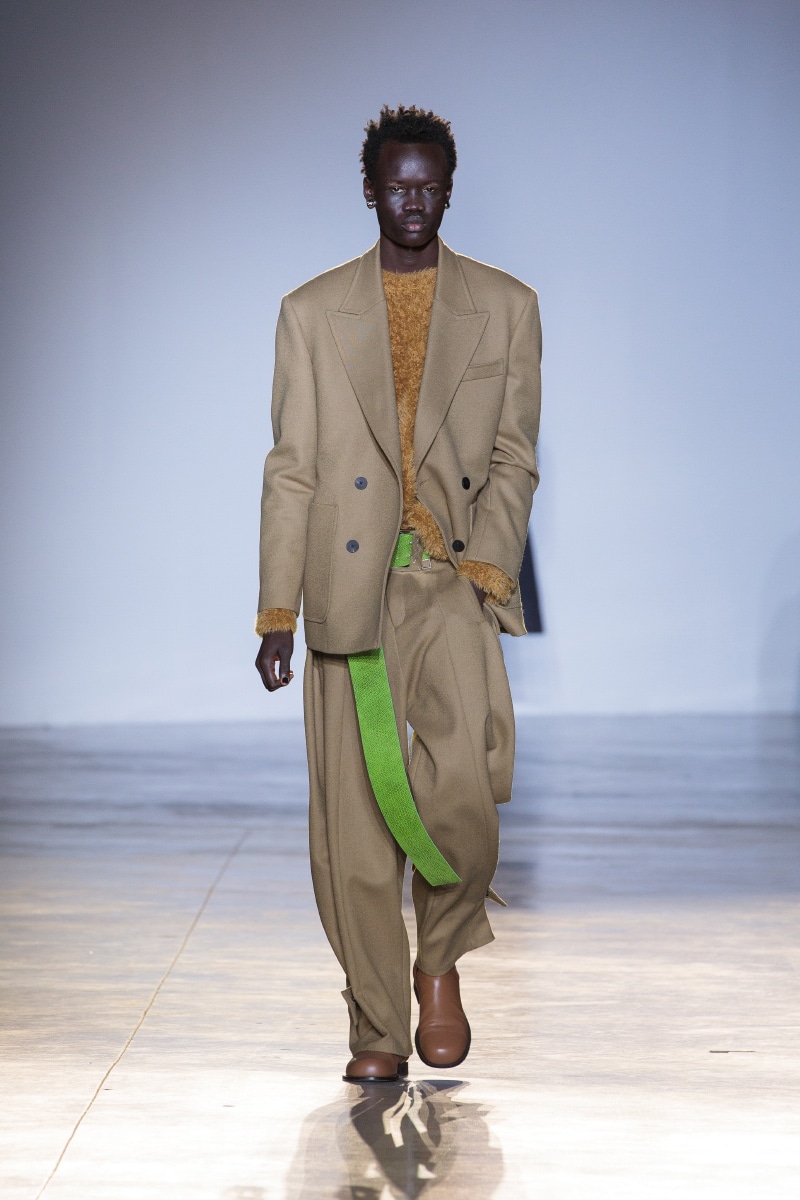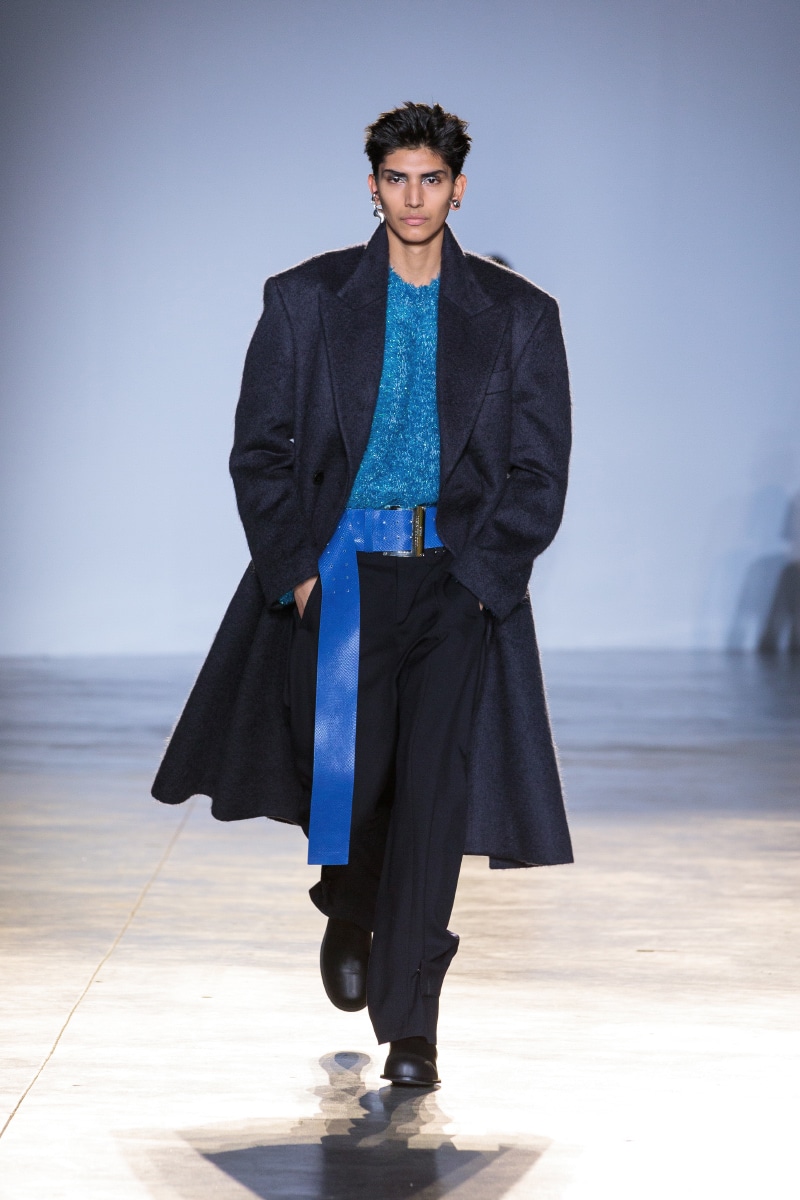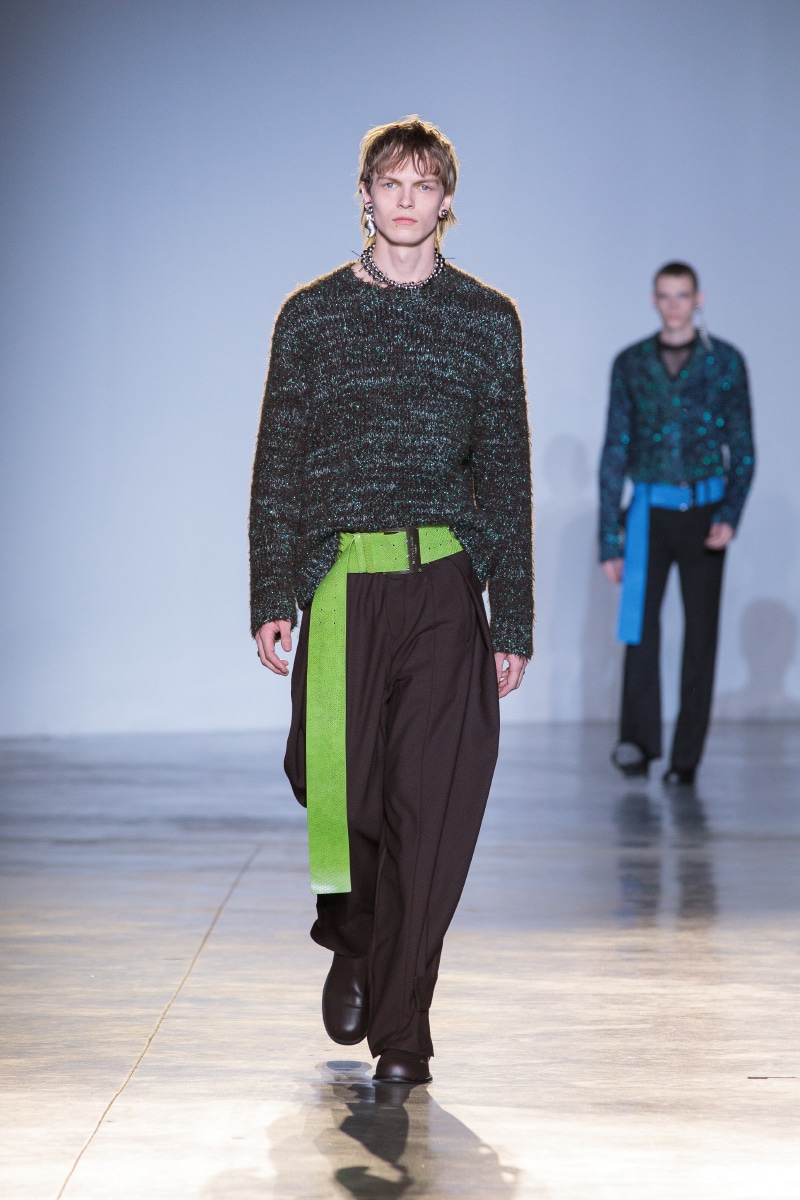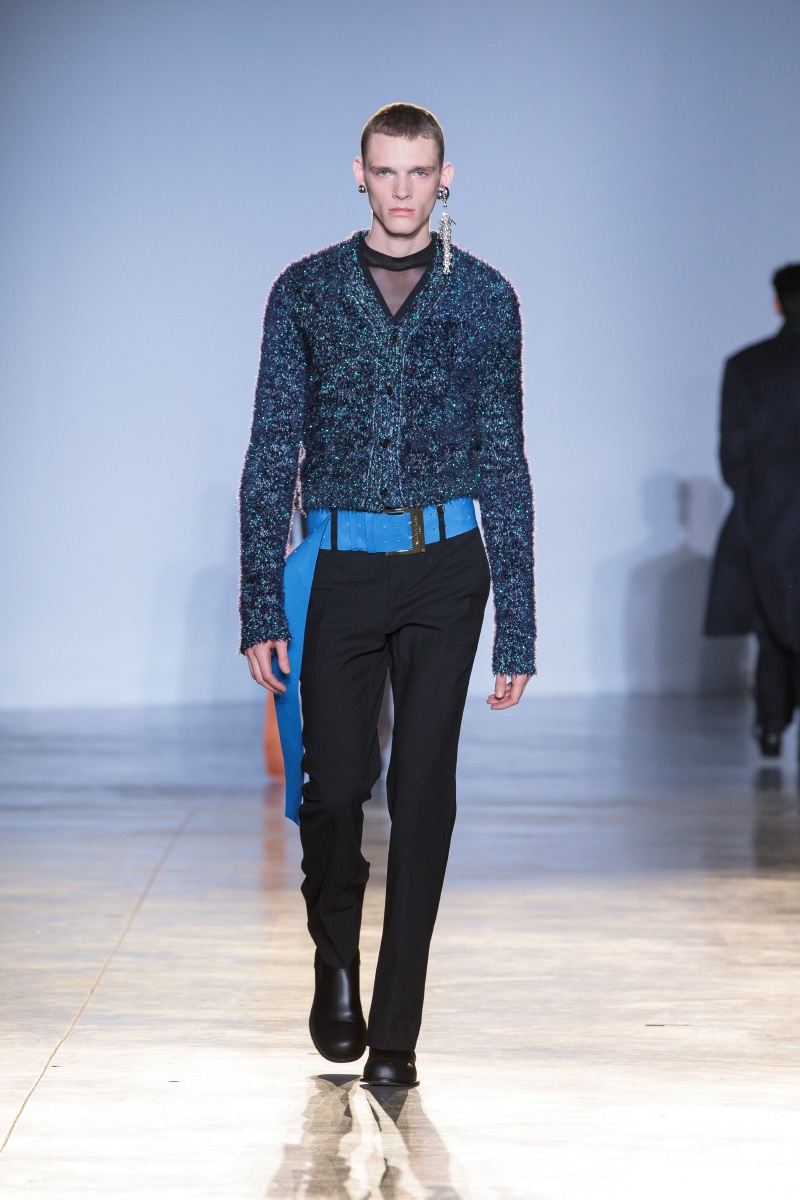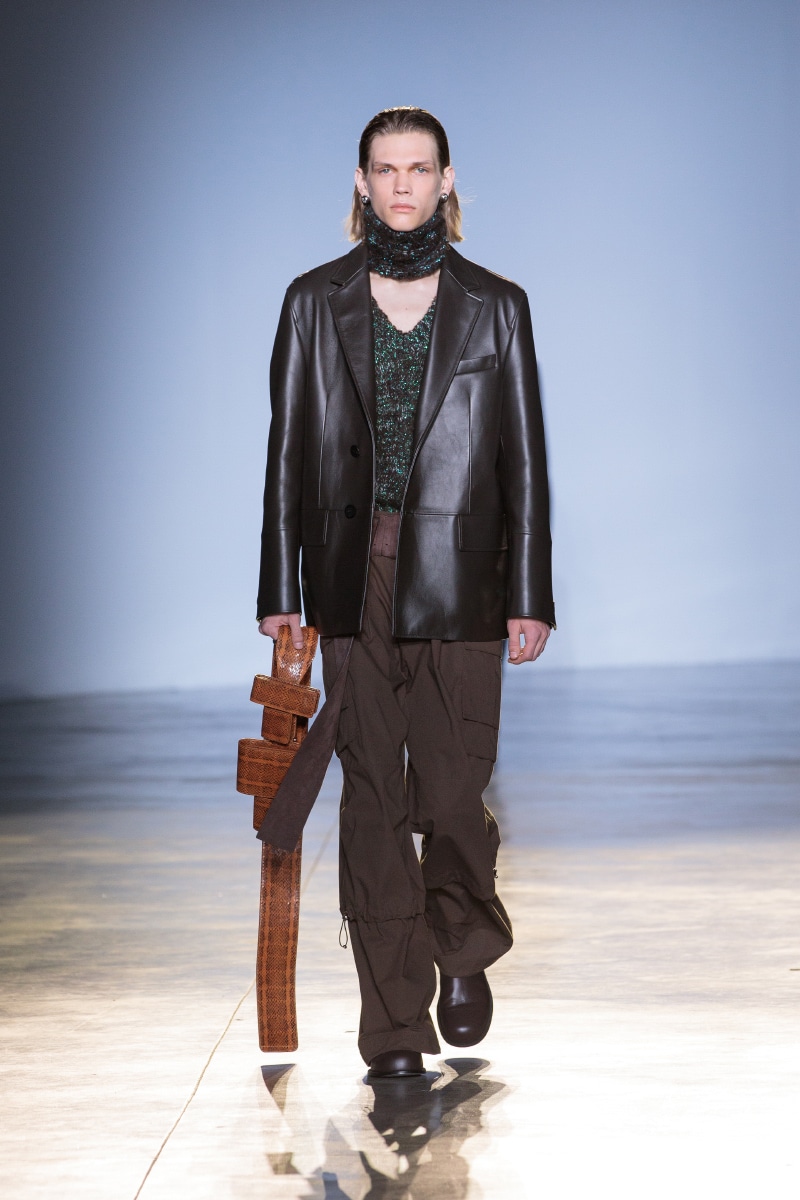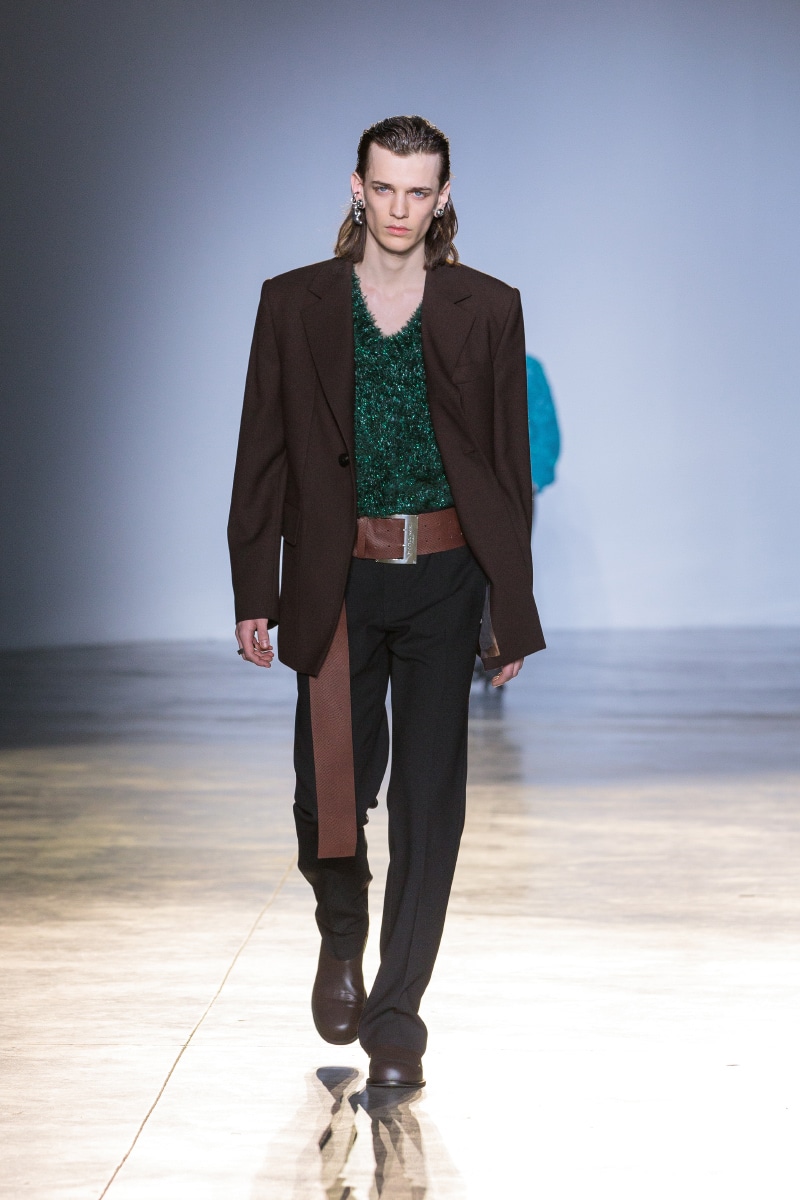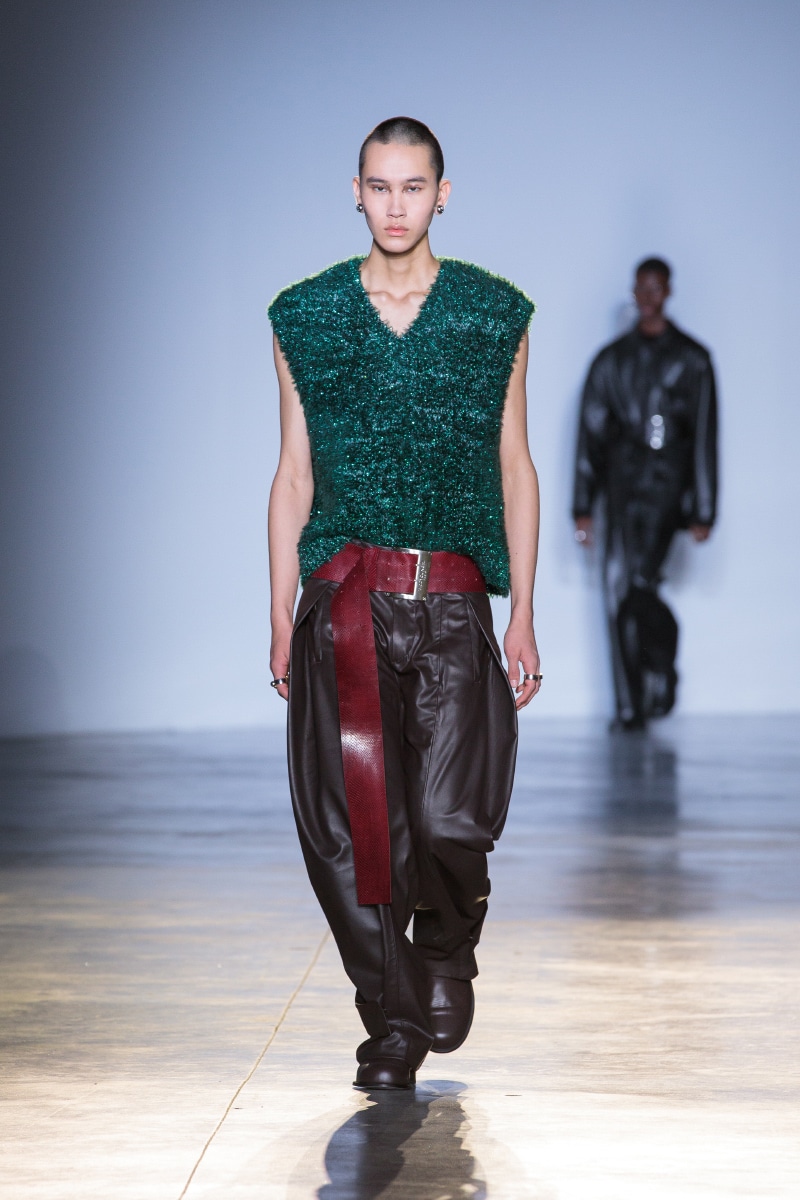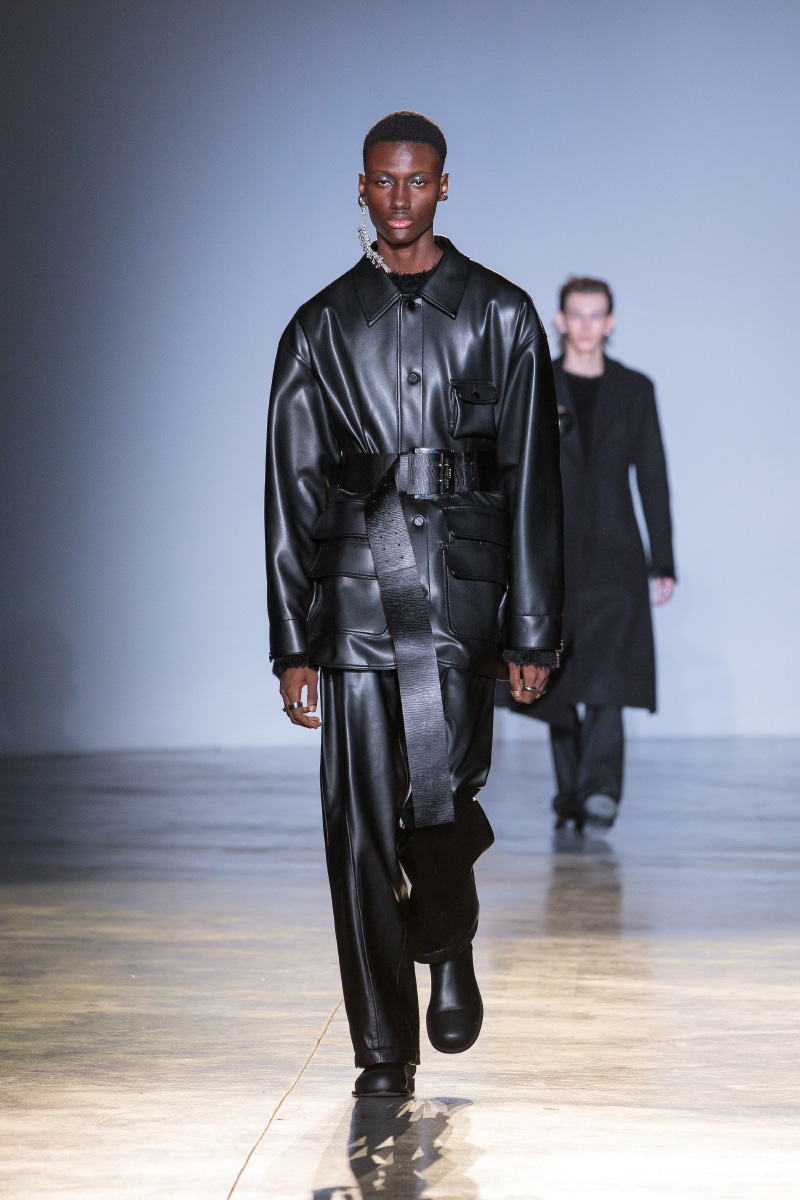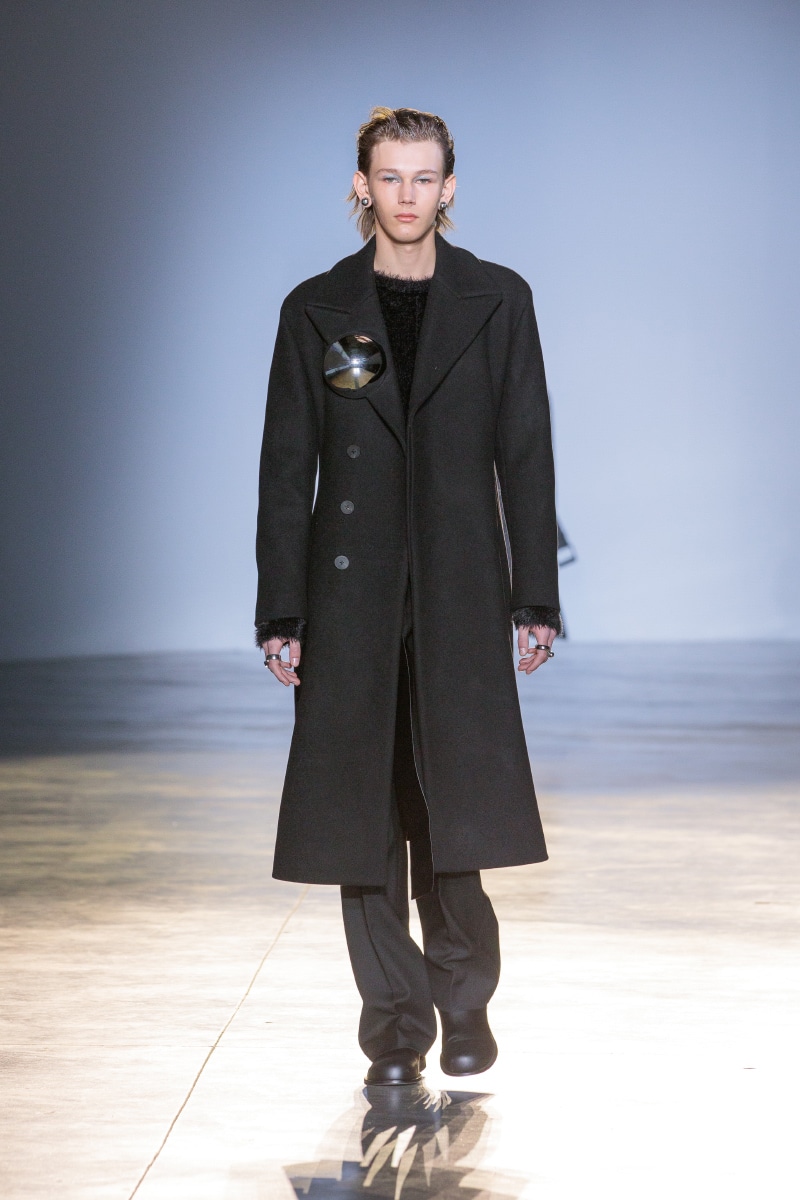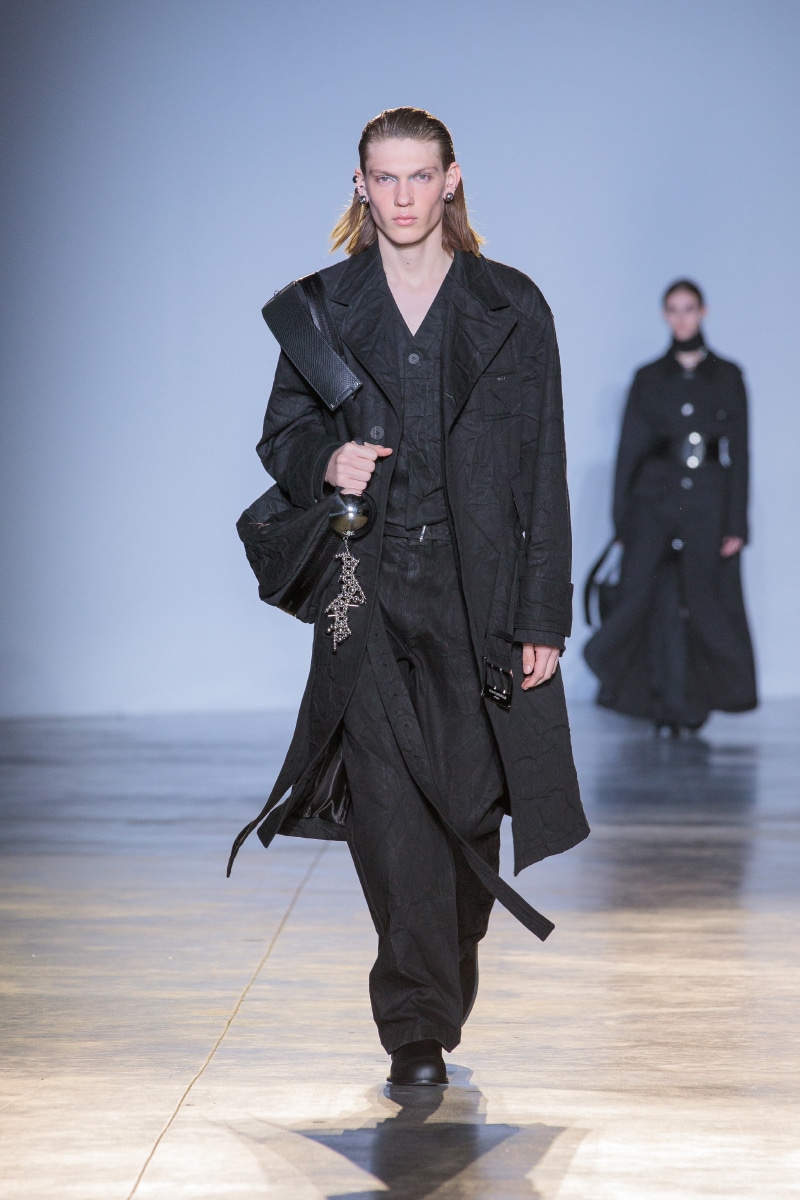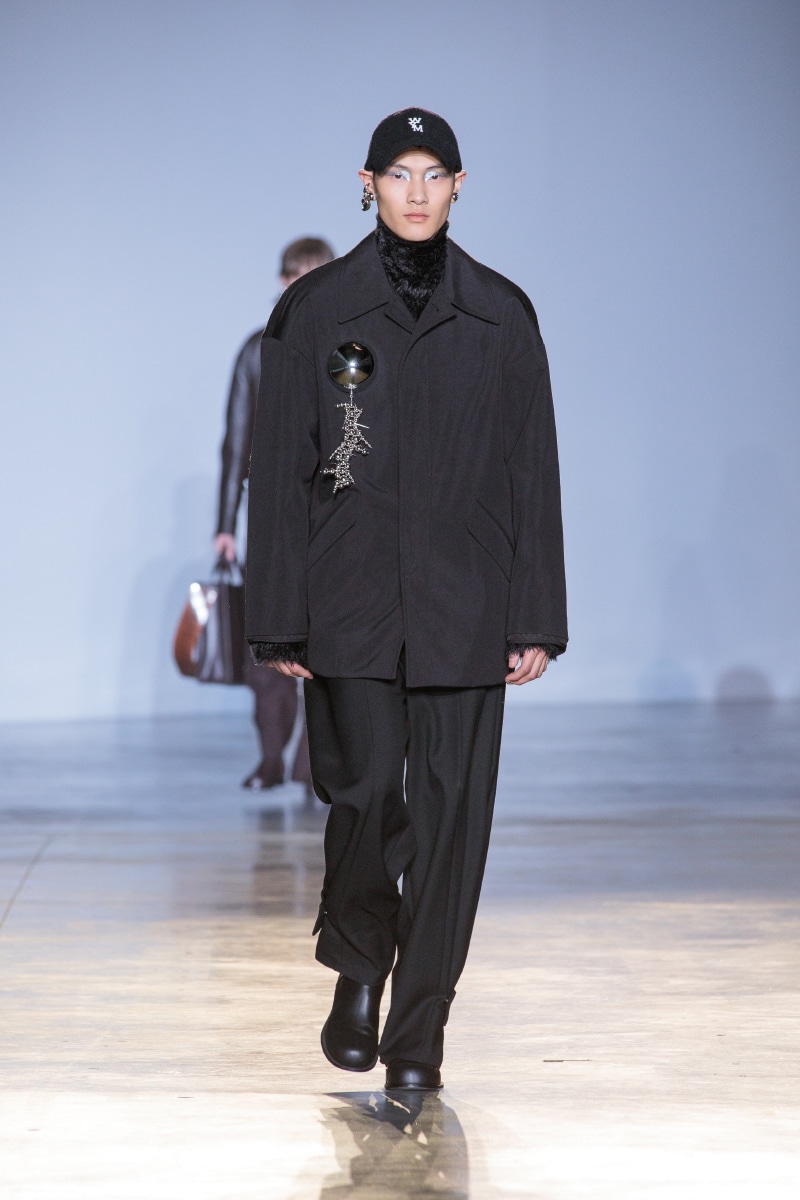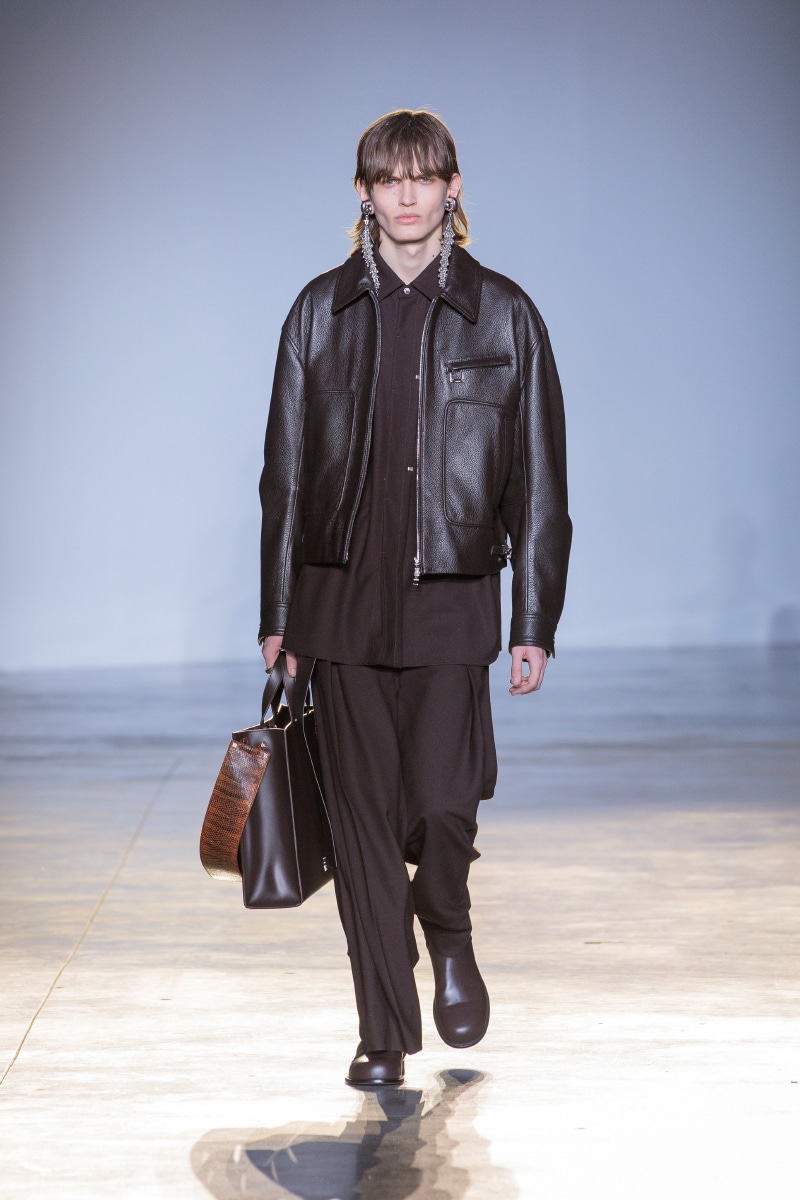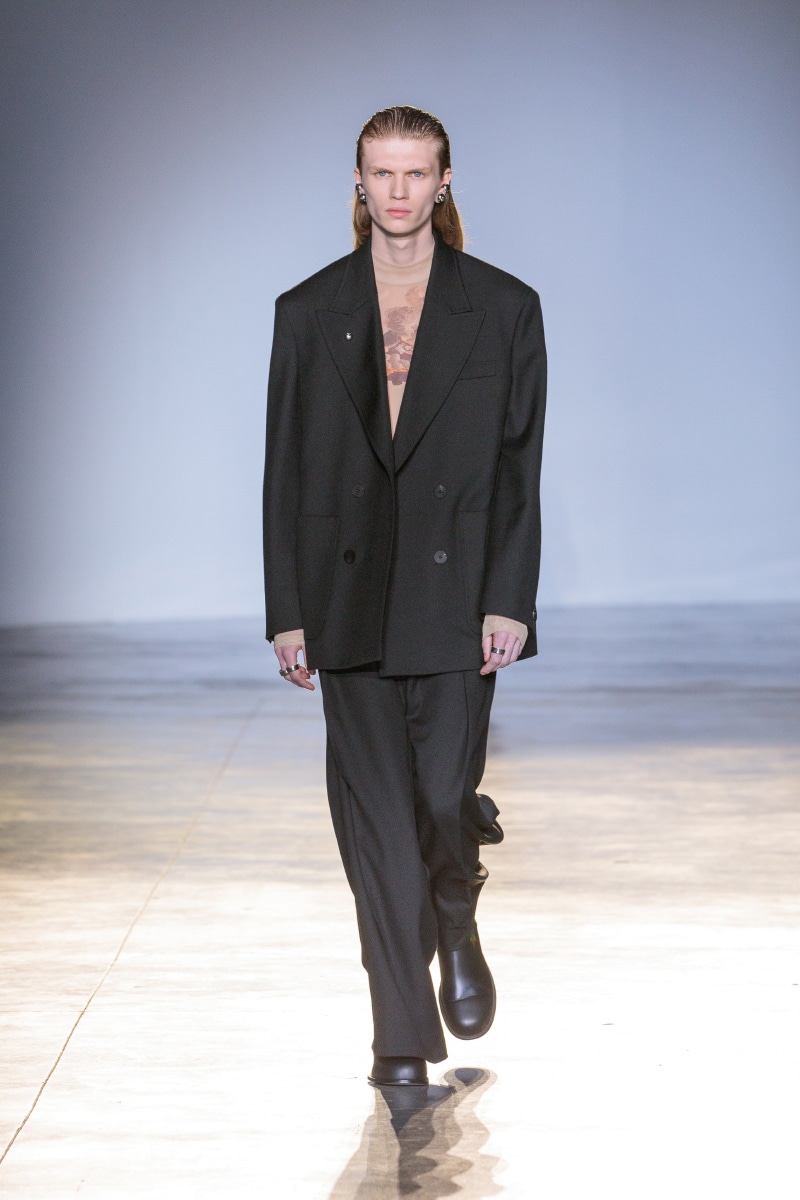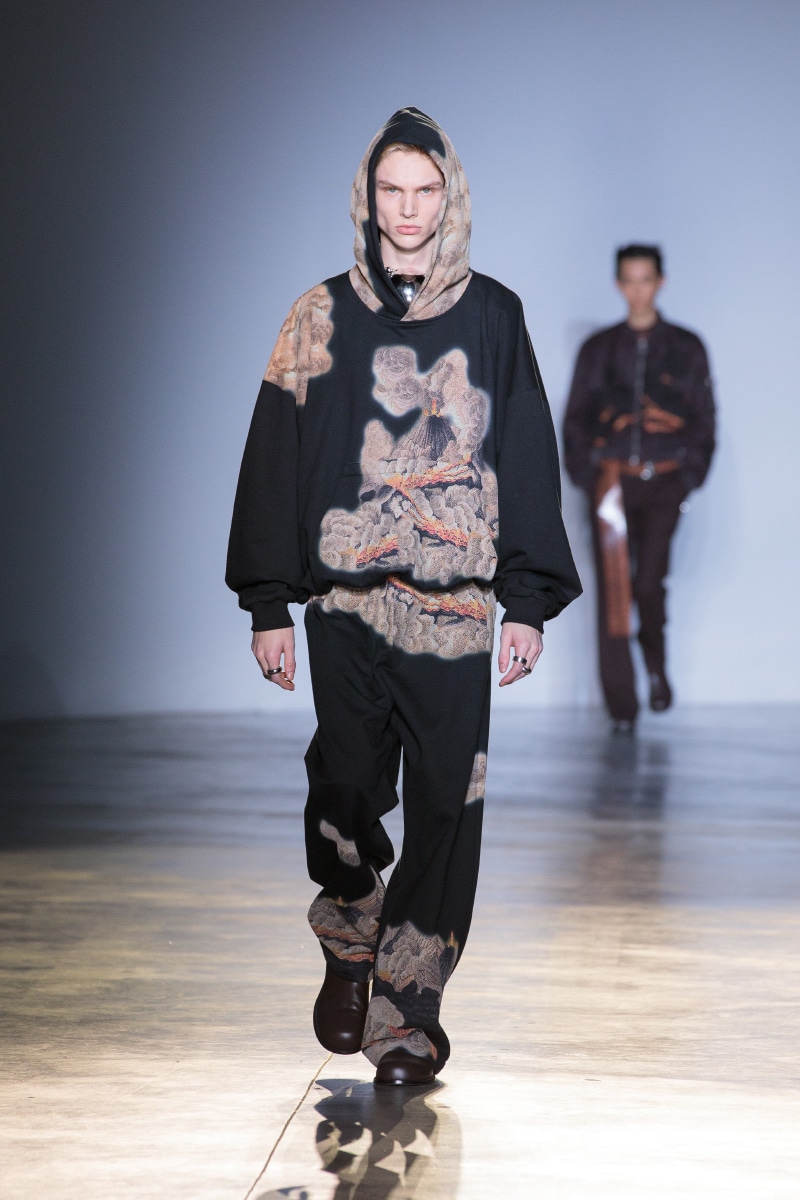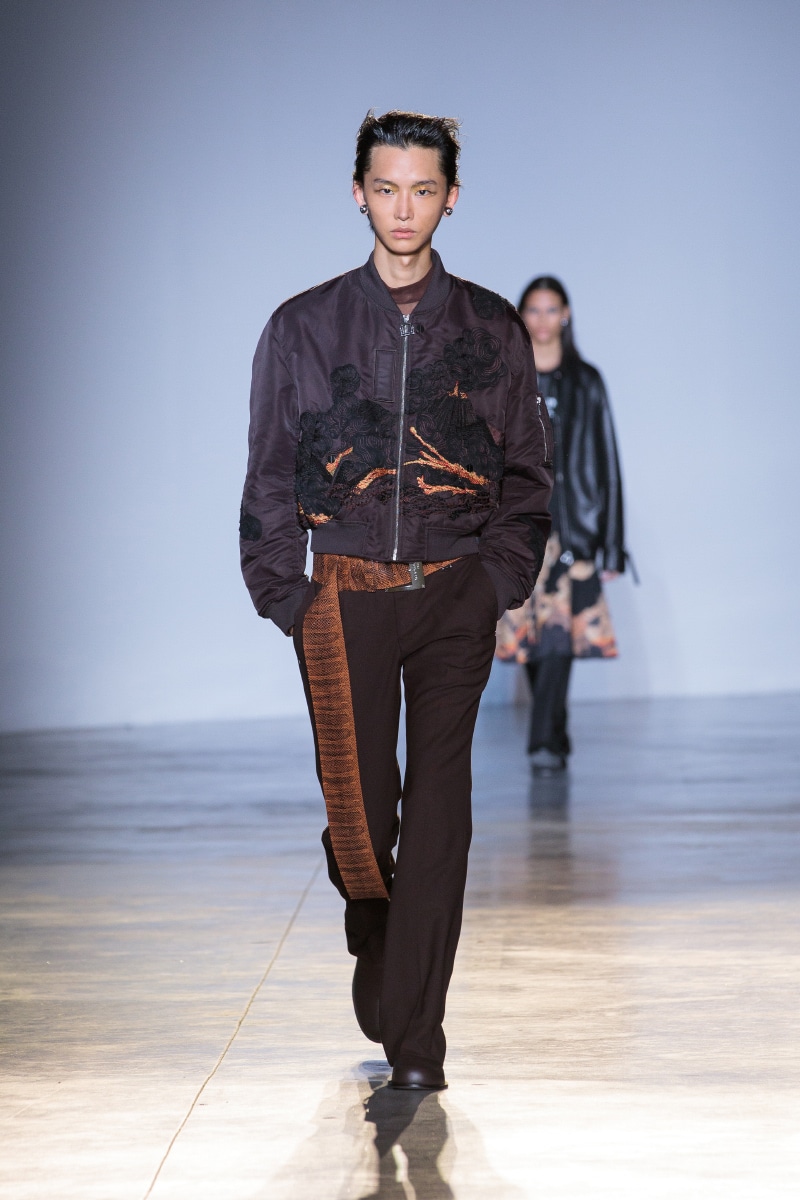 Shop Wooyoungmi HERE!