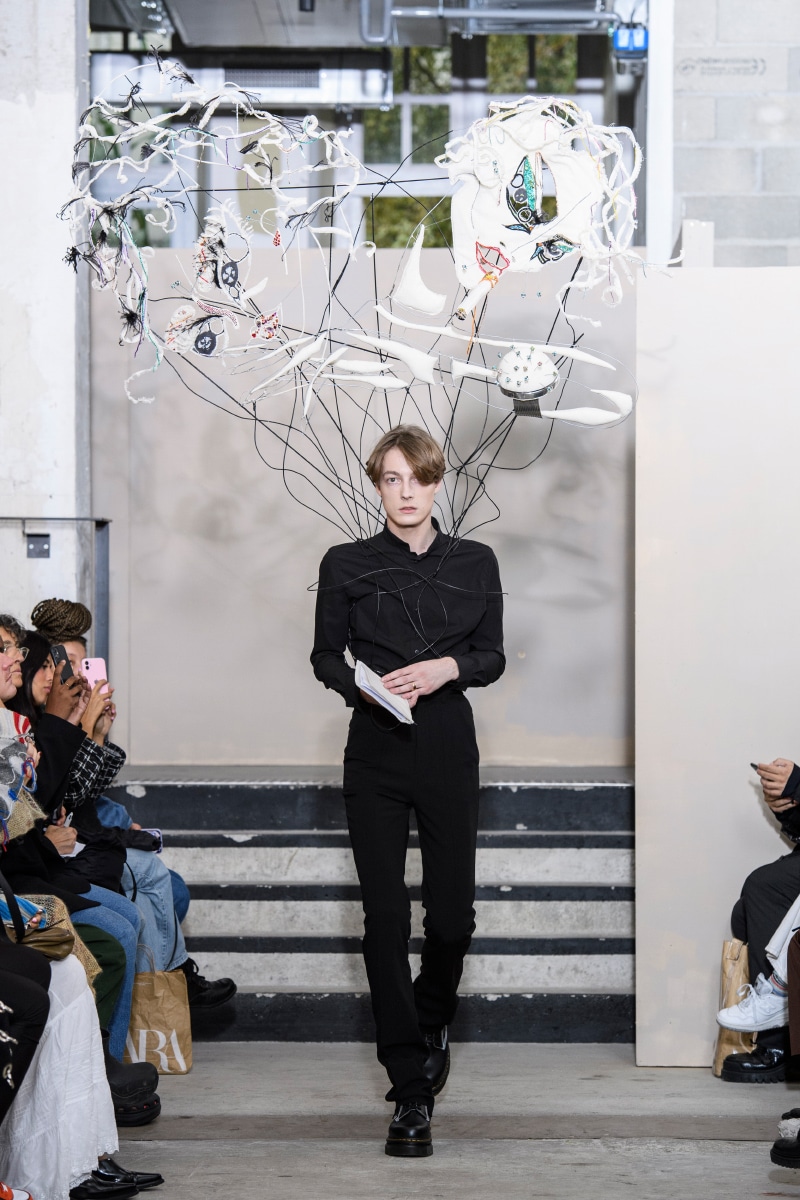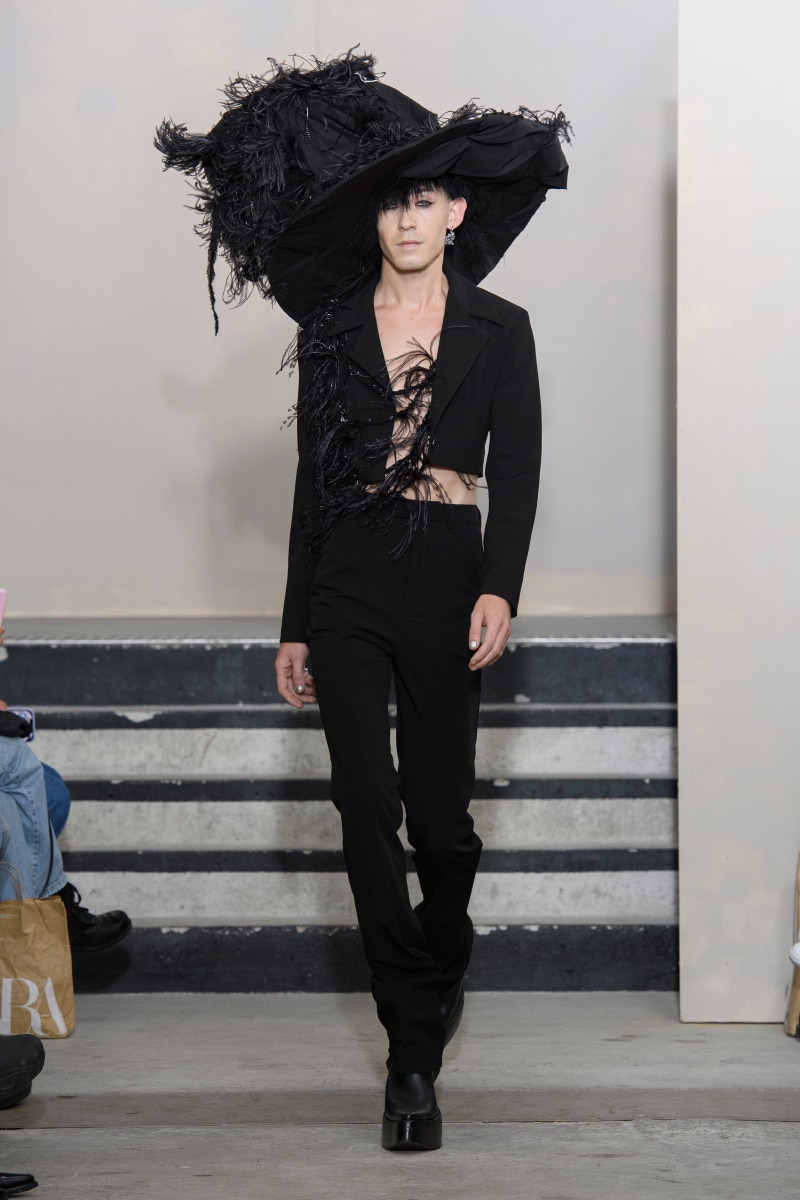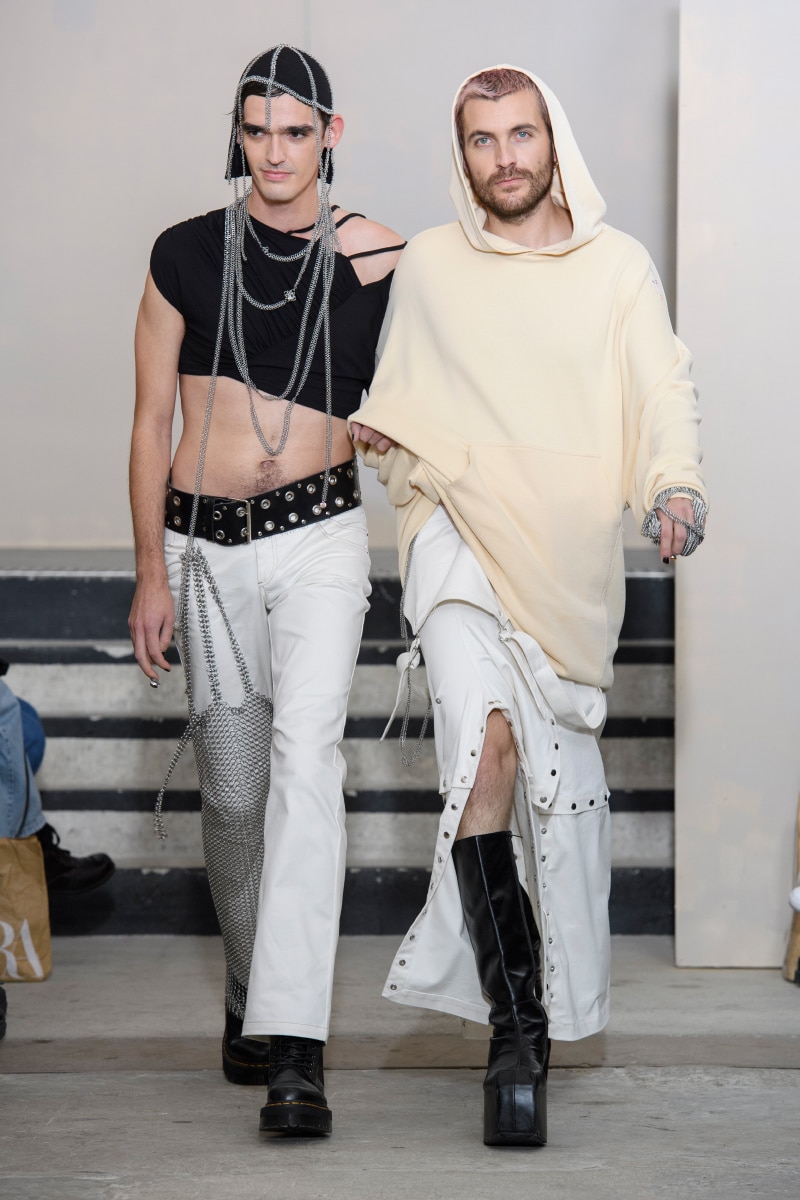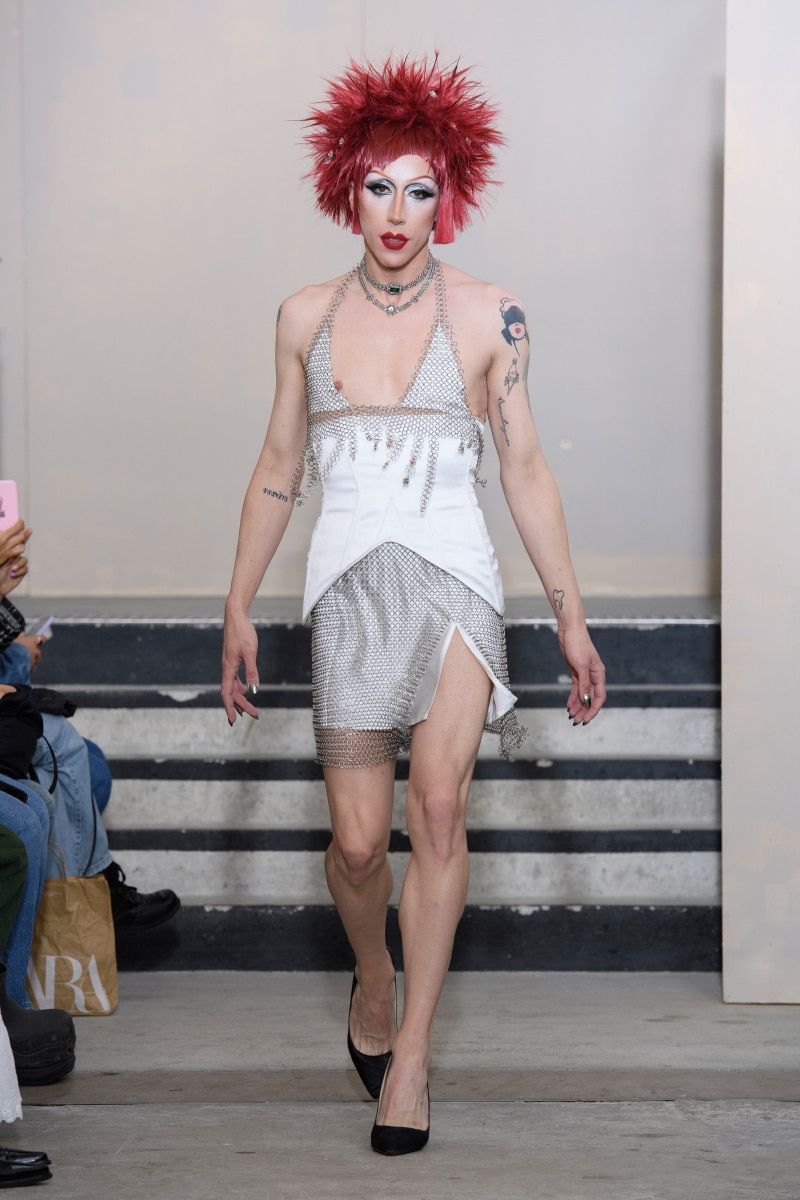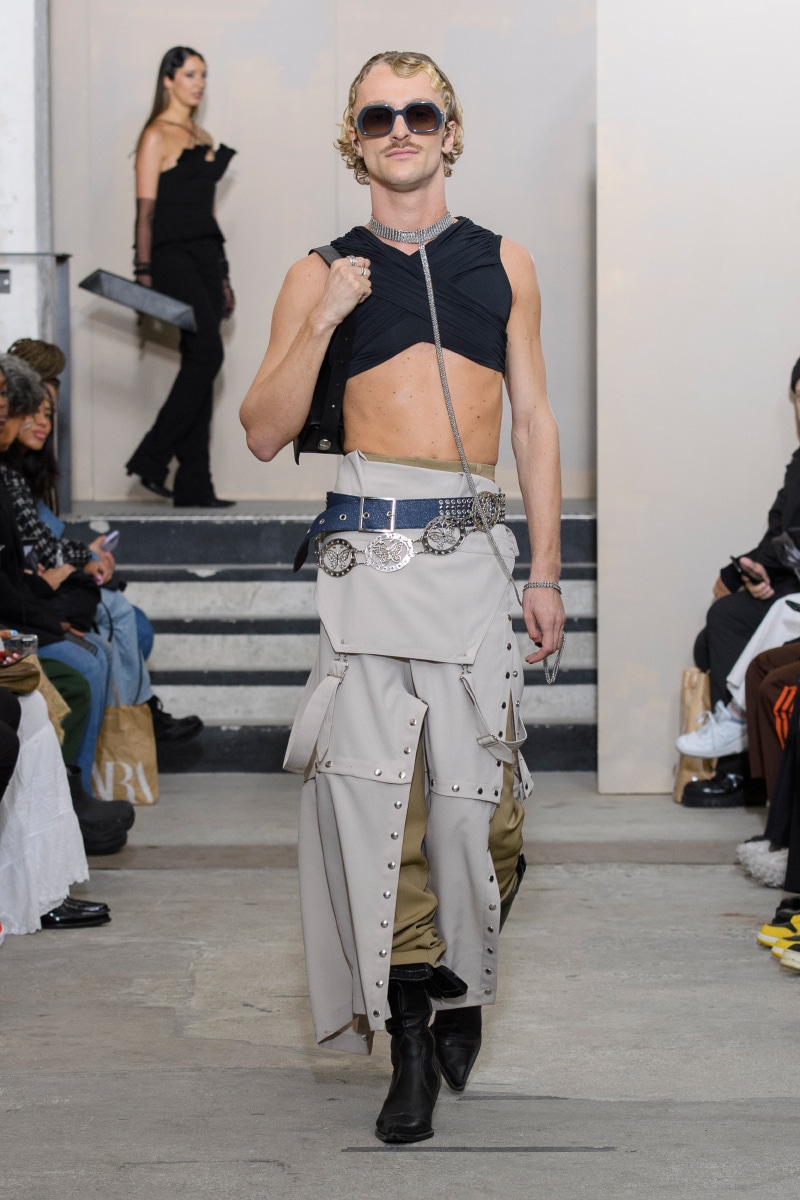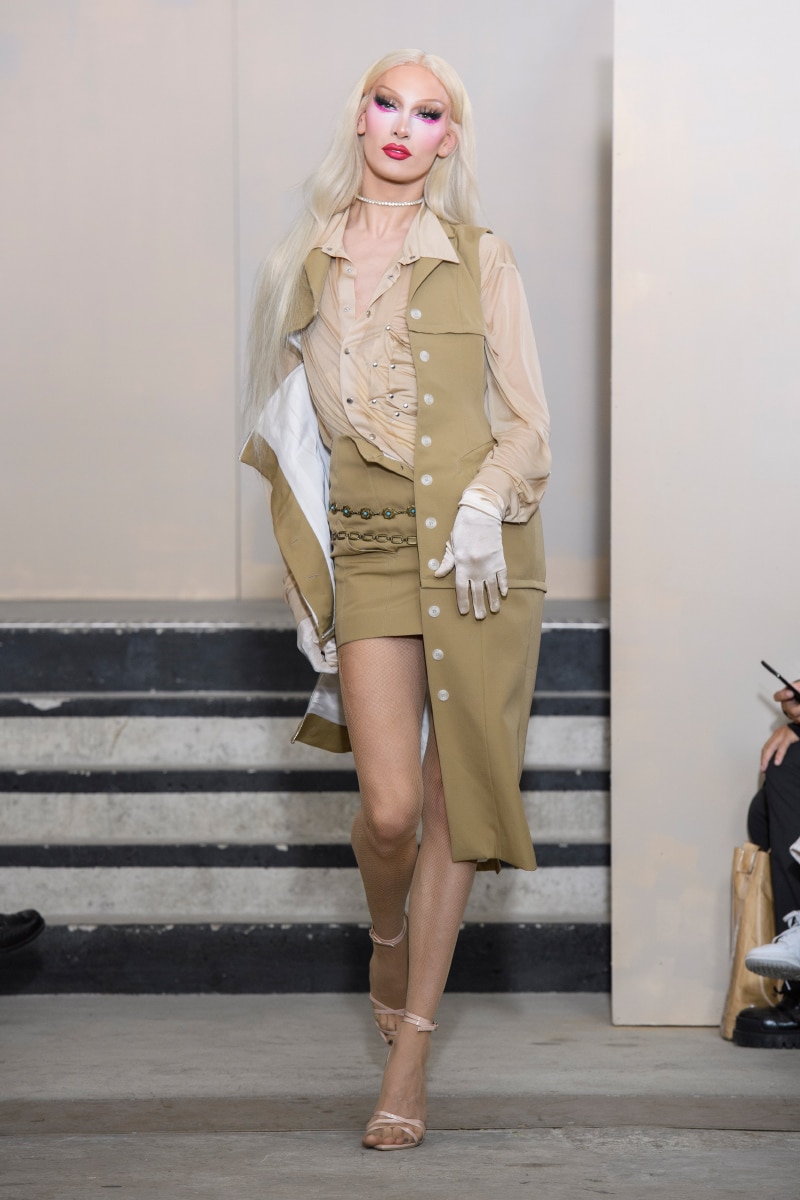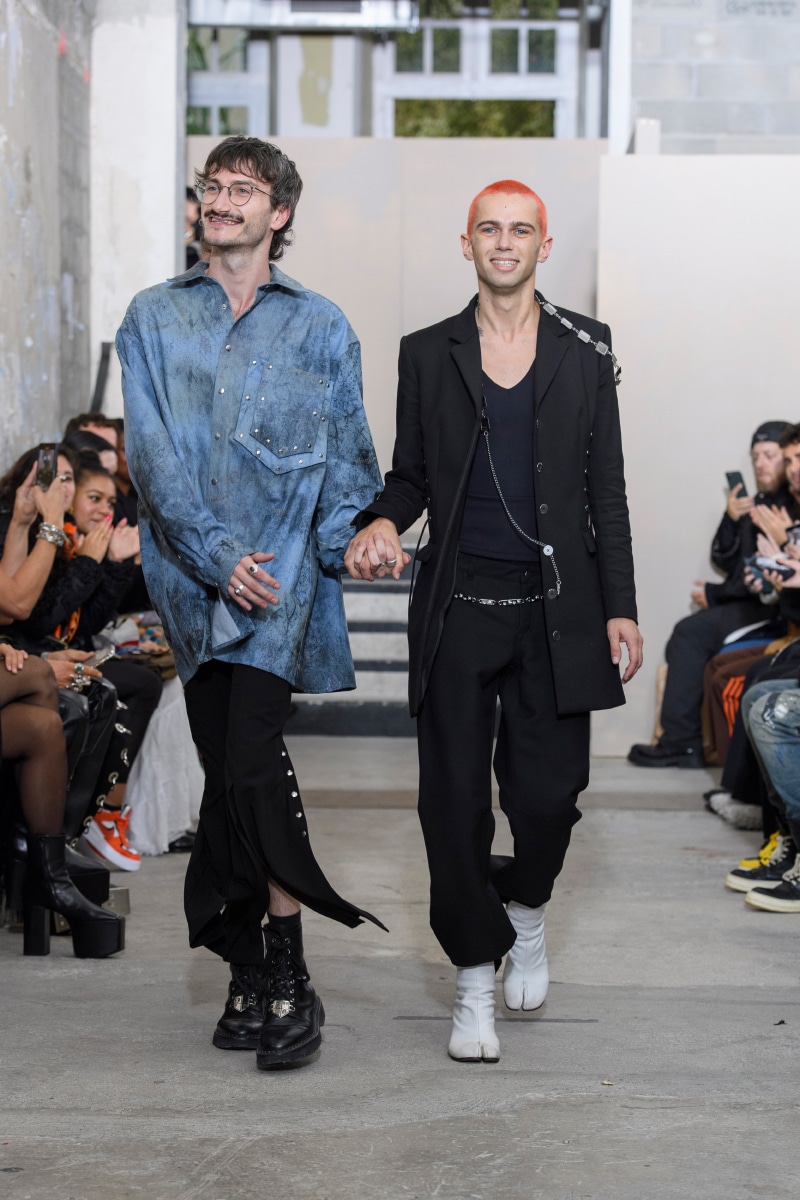 It is not an overstatement to say that Victor Weinsanto loves a performance, with a dance background, and having worked under Jean Paul Gaultier, it is in his DNA. Following his runway debut in 2021, he has been creating larger-than-life creations. It is hard to put him in a box. While his craftsmanship garners couture status, he has the Gen Z sensibility to also create affordable pieces off the runway from sweaters to t-shirts to bags, many found at the iconic Dover Street Market, and drawing on eco-responsible fabrics, such as cotton from Supima for the jean jersey pieces and shirts and also deadstock from LVMH Nona Source for this season's runway collection.
Since finding his namesake brand in 2020, his vision is strong, not only to draw on inspiration from the nightlife like joyous cabarets but to really tap in on offering a hybrid of sorts to really capture an experience. Earlier this year Weinsanto and Dover Street Market launched an exclusive first circular collection as Phygital NFTs powered by SPIN (a Phygital NFT metaverse for Fashion, Art, and Architecture), and it won't be long until we see more of Weinsanto in the metaverse. The brand is acting as a case study to show us how the craft can live on and off-line in an era when the fashionscape is evolving at a pace that we haven't seen in our lifetime.
During Paris Fashion Week, he showed his first collection following his LVMH nomination. One thing that can't be missed was his talented friends walking the show for his Spring Summer 2023 collection dubbed "Common Love", including Charles De Vilmorin of Rochas, Vincent Garnier Pressiat, Florentin Glemarec & Kevin Nompeix of Egonlab, and even photographer Valentin Fabre. The headpiece for Charles de Vilmorin, captured his poetry embodying his ideas escaping him. Sculpted from welded metal, caressing his delicate features, all embroidered in feathers and rhinestone.
In a world where the clothes can easily overshadow the person wearing them, in Weinsanto it only brings them out to shine. While he continues to show during Women's Fashion Week, it doesn't mean that all genders can't strut their stuff.