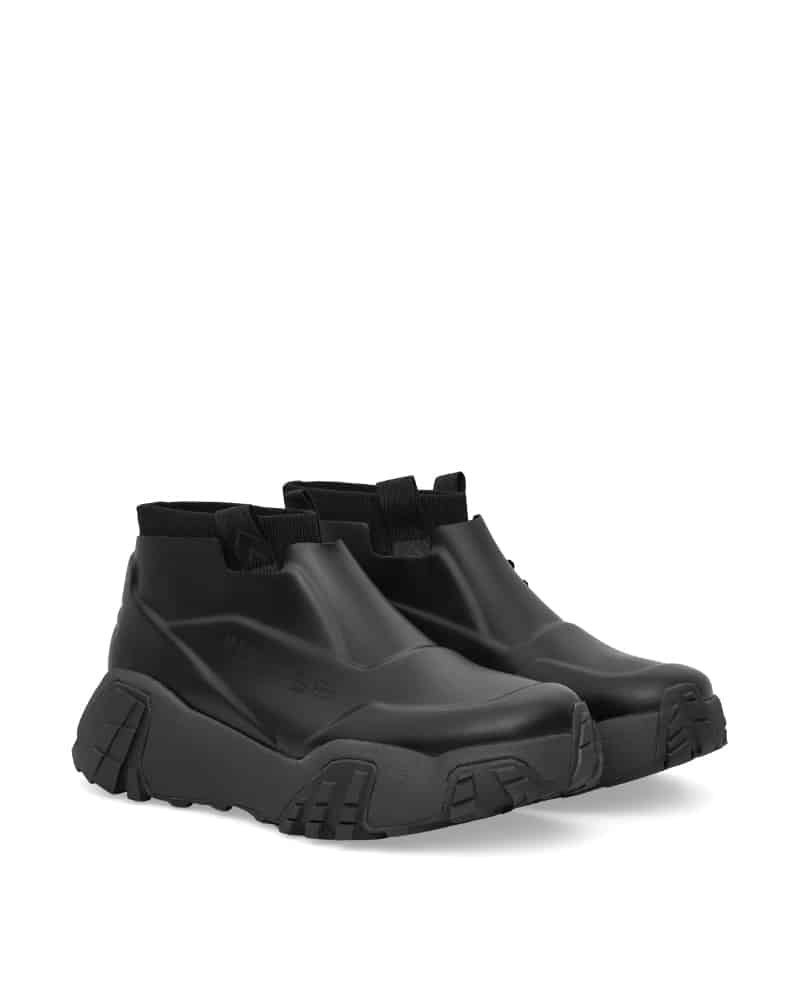 The iconic powerhouse Slam Jam and Vibram expand their technological and design horizons for the first time. Driven by the desire to find connections between fashion, design and technology, the two entities collide together to create a post sneaker. The goal is to reduce the production steps while maintaining a premium quality standard, with extraordinary attention to detail.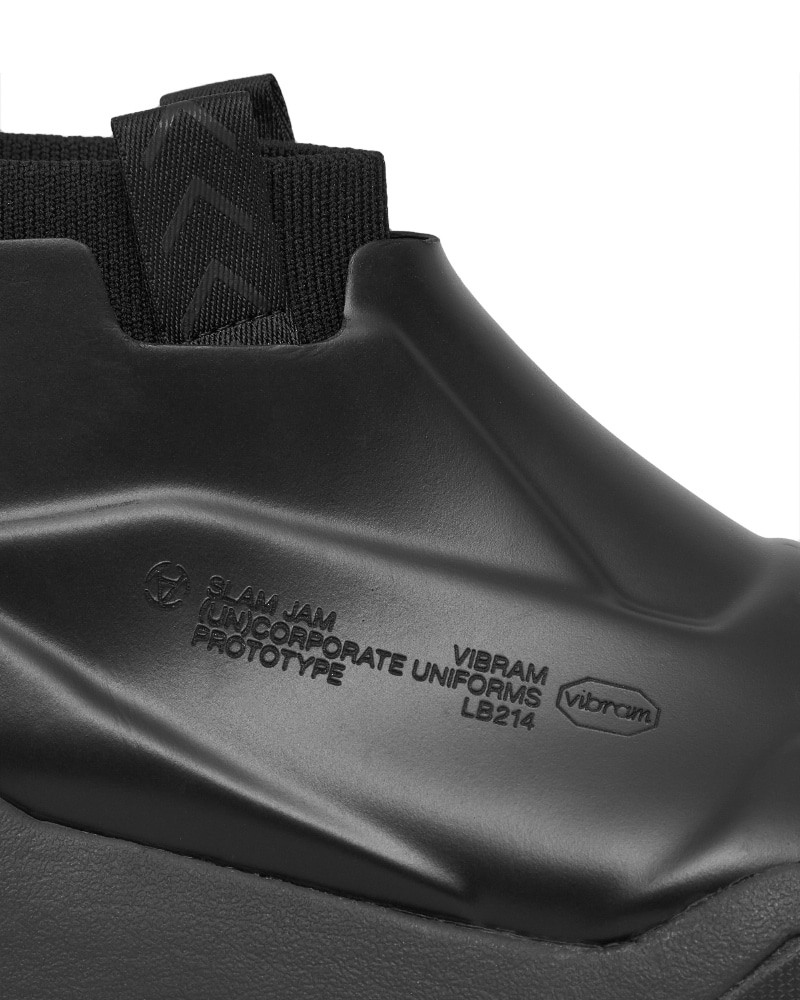 The final output is a hybrid shoe made in 5 steps, from the sole to the upper, combining the Vibram's know-how and technologies. Compared to the standard shoe-making production, Vibram steamlined the process thermoforming on a 3D last a Vibram StratX rubber sheet to realize a one-step upper, that resembles standard footwear shapes. This innovative material is made with highly durable Vibram rubber to be also water resistant and soft to the touch. This Vibram sole is made with Vibram Litebase, which drastically reduces the thickness and the weight of the rubber sole while maintaining performance, and Vibram Megagrip rubber compound, offering unparalleled grip properties on both dry and wet terrains and durability. Also, the sole lugs disposition gives grip, optimal traction and self-cleaning.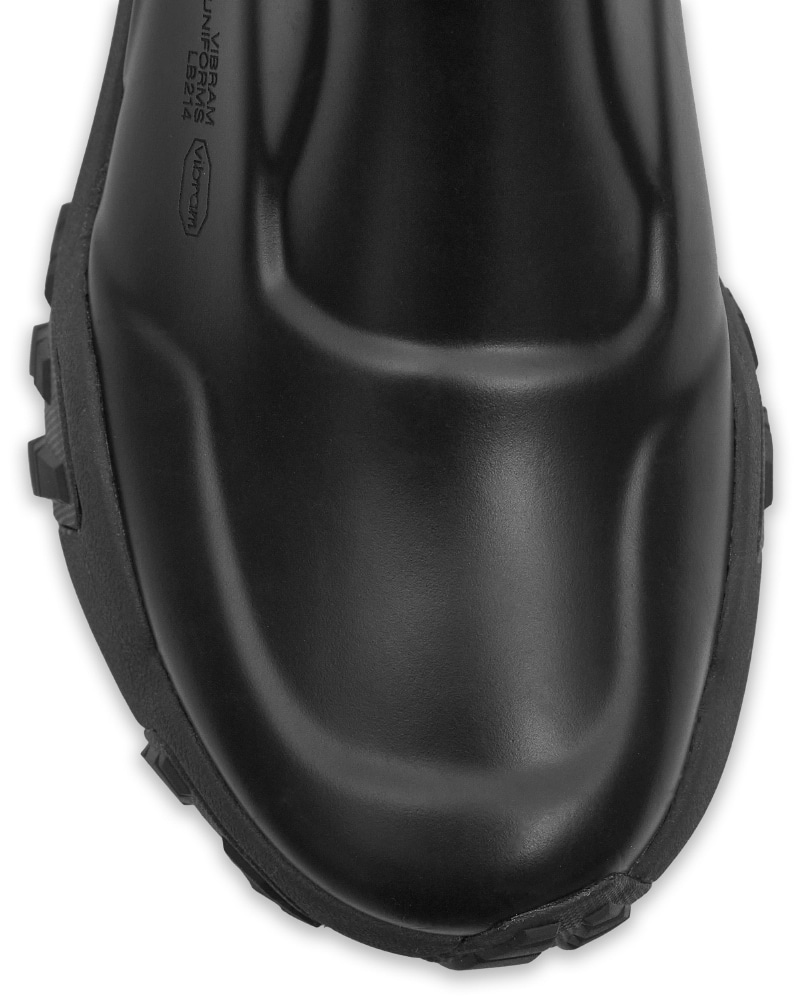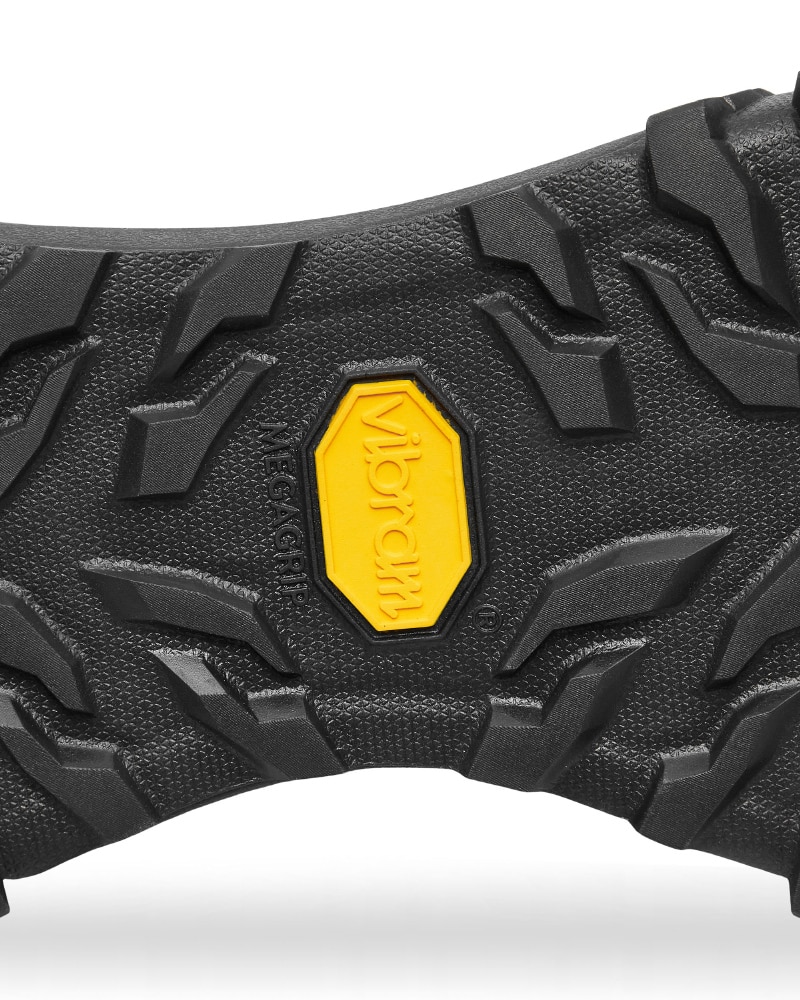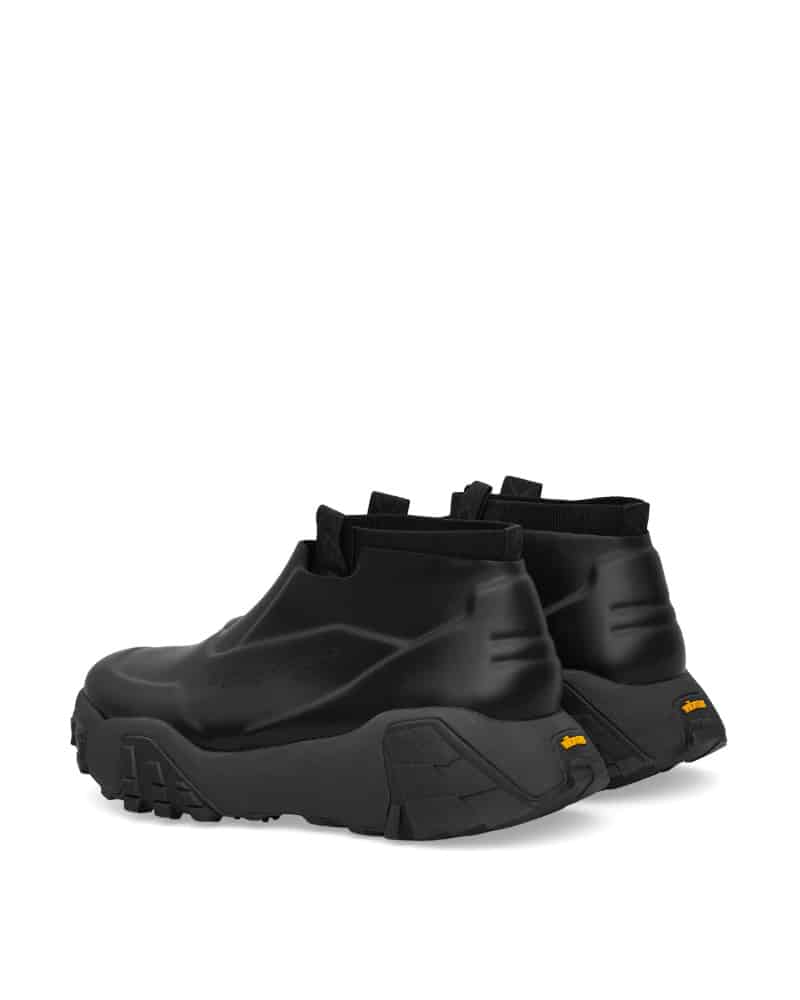 The shoes are exclusively available at Slam Jam doors and slamjam.com.