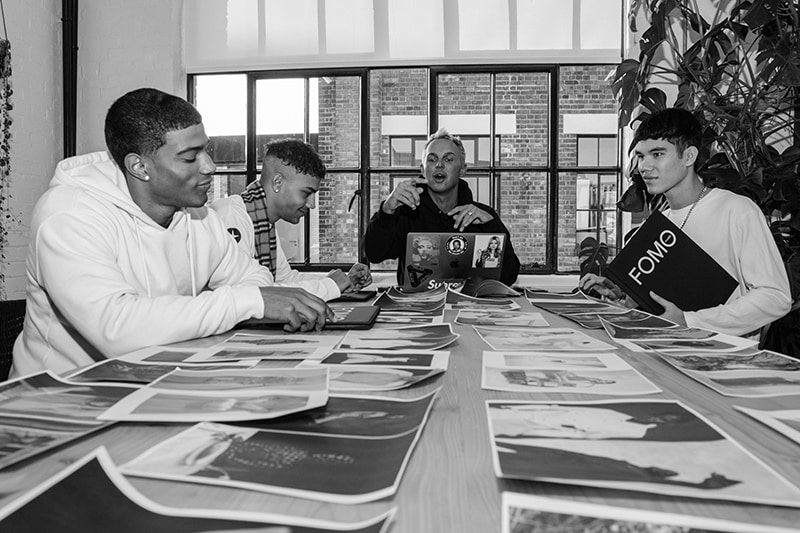 Fashion desks have encountered terrific boosts since The Devil Wears Prada's treasured atmosphere interpretation. Still, the harsh enacts of modeling perform a fairly notable resonance on each of its constituencies. Hence below, we've garnered some thoughts from an insider who breathes and lives through major industry hurdles, digging into the liaisons that make the role of primary consultancy – in modeling terms, referred to mother agencies – a peerless function in the land of fashion.
Before we get deep-down on this, I'd like to grab the matter from the outset. Could you introduce yourself to us?
My name is Robert, aka Robert Wilson Model, Scout aka F.O.M.O. Models. I am was born and bred in Wimbledon, and I am a truly-cultured Londoner. Growing up I went to performing arts schools, and my favorite pastimes are shopping, fashion, clubbing, traveling. Both my parents died when I was very young, which made me extremely independent and highly determined to succeed in life.
You're a mother agent and scout. What does your job primarily entail?
I search and discover models, encourage model agencies around the world to take them on, help develop them, build their portfolios, and manage their careers to ensure they have a good work ethic. I'm there for emotional and professional support, too.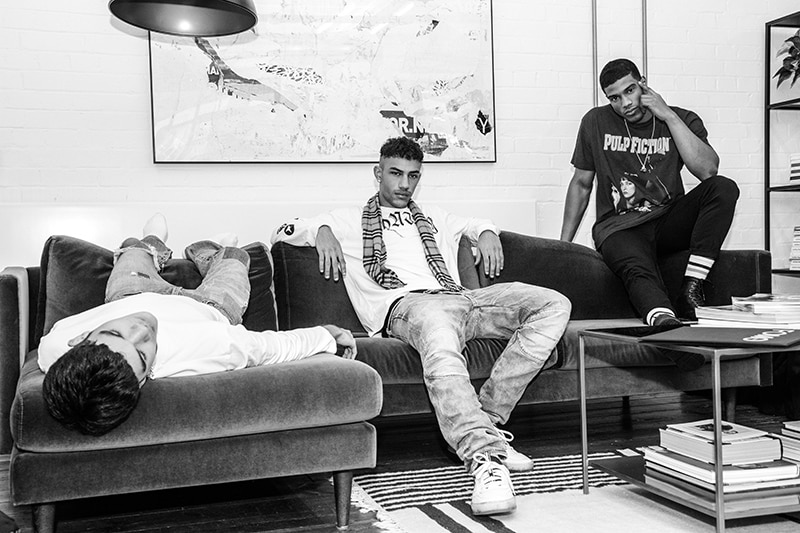 What does FOMO stand for? 
Fear of Missing Out. The name came to me as I was showing models to various agencies, where I could see the agents sometimes signing people because they didn't want the competition to have them.  It's what scouting and the modeling industry is fuelled on.
What were you trying to achieve through this project?
Originally scouting was a means to secure an agent's job, however, when I saw up close this job I was put off by how miserable they all were and enjoyed the freedom and success of what I was doing.
How did it all begin and why?
It was a hobby, to begin with; a casting director friend I was helping out noticed I had a good eye for finding models in the crowd. That made me focused more and more and success came quickly. I enjoyed the buzz of seeing my models front campaigns and walk worldwide shows.
Do you face daily hindrances along the lines?
Of course. The industry is full of agents and models with huge egos, insecurities, greed, and jealousy which means I'm constantly on the phone in the middle of some issue between an agent, model or client.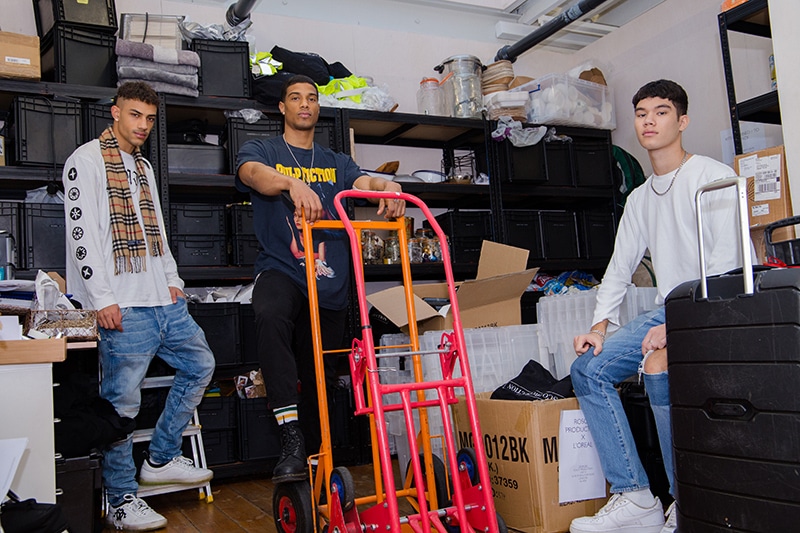 Stop for a moment and reflect. If you were chanced to click rewind, what would your alternative option be if not fashion?
I came to this industry/job in my late twenties after experimenting with different things I know this is the best job for me. I am my own boss, I get to meet loads of different people, travel when I decide.
And now tell me, what's the biggest challenge you face of being a mother agent in modern times?
Model agencies who are not hitting their bonuses trying to steal your models, but I've never had a decent model leave me because I am the best at what I do. Most of the model you featured in this series I scouted. I work hard for my models so they make money and the model agencies know I bring them top new faces.
Do you feel it's worth the hassle or would you "rather not" on occasion?
What hassle? I love what I do. I can deal with a few egos. The positives outweigh the negatives.
What beliefs do you stand for?
Gratitude, humility, and loyalty. It's what I project and it's what I expect back from all I work with.
Who was the very first face you scouted and how did it happen? Elaborate.
Alfie Harris, he skateboarded pass me on Carnaby Street, I run after him and saw a young Nick Camen. I immediately took into a model agency and he was signed immediately. He has gone on to work with so many big brands.
What about the second, third… (list us your hottest-yet-greatest top 10 list of models).
All my models are hot, that's what I am renowned for. I treat them with all the same love and tolerance.
You've worked and aided some of the industry's most prominent faces. What's it like to have such a vast wave of talent under your shelter?
A privilege and honor. I've got models I scouted a year and a half ago who are in the process of buying their first properties. When I met them they were students or not really working, I've helped change their lives and I'm really thankful for this.
What's been the biggest win?
As above, seeing people I scouted buy properties with money they have made through modeling.
And the sharpest let-down?  
Scouting a star who has absolutely no interest in modeling and walk off.
Trust and reliability must play an exceptionally important role, as far as an agent-to-model liaison is concerned. What's it like to reciprocate with models of various kinds, ranging from a new face to a preeminent star? 
As Mother Agents we have a duty of care to our models, we try our best to advise them, keep them on the right path, but you're dealing with young people who sometimes think they know better. The best way to learn as we all know is through making our own mistakes. It's frustrating to see a model become a brat, but it's normally short-lived and they realize we have the expertise to guide them through this fickle industry.
Anything you'd alter about your journey would be…
Everything that I have experienced has led me here, and here is a good place to be. I work with amazing models, lovely agencies and great clients.
Cheers for the nudges, Rob. What's lined up next?
2019 has been an incredible year, it's going to be hard to beat it. There is a new star around the corner, and we just need to keep finding them.
FOMO Managing Director: Robert Wilson @fomomodels
Photography: Dawn Collins @dawn_collins_photography @dawnpcollins
Talents: Jorge Diaz @jorgejavier_diaz, Benjamin @sb87__, Jack Aruno Cox @jackcox_, Atlant Bogdanovic @atlant17_dtb