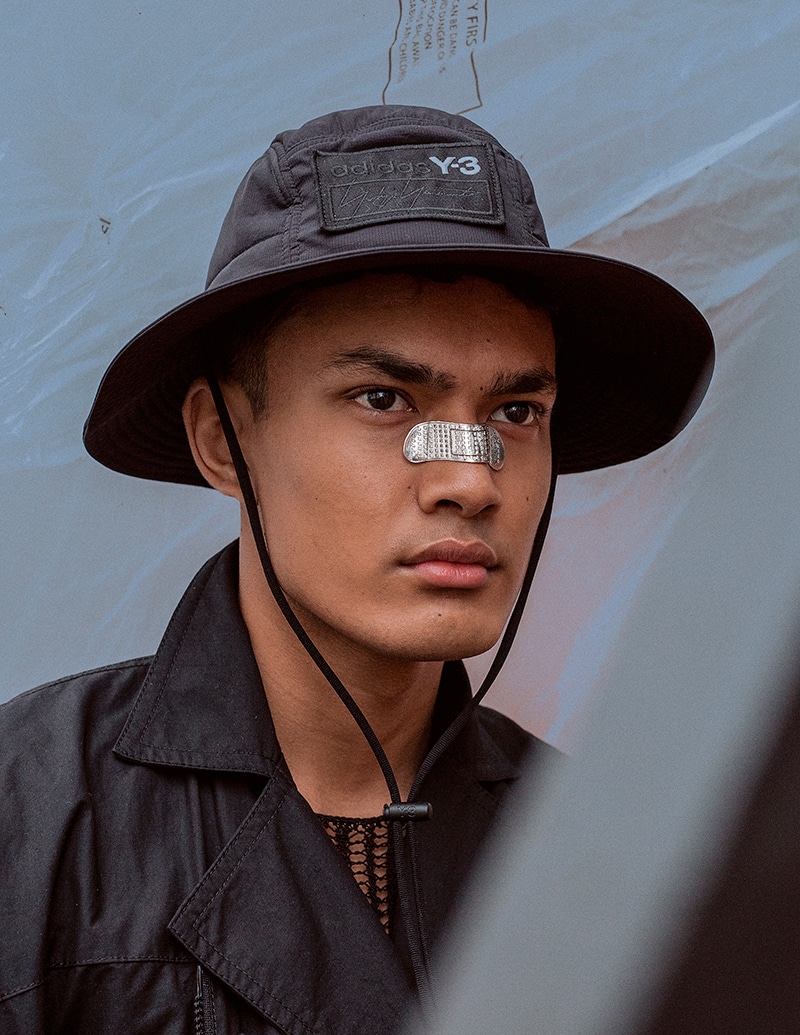 Taking it back to the very beginning – how did it all start out for you?
Hey Fucking Young! My name is Robin Shrestha and I'm 20 years old from South London. My roots are Nepalese (yes, something you may not hear often or heard before at all). My life experience has fluctuated as I was born in Nepal and raised there until I was six years of age and of course I don't remember a lot, but it is very different from England in terms of culture and the lifestyle in general. Well, life… it's pretty much-been school really until I completed the sixth form. In schoolteachers thought I had potential, but I wasn't their favourite because they believed I had an "attitude." I was told "my attitude stinks…", "I would get nowhere in life…" or "I wouldn't make it past year 9." I probably didn't help myself with the attitude part because I can admit I didn't pay much attention in lessons and I was used to messing around with mates which despite everything it is the wrong attitude and just immature, so I partially feel guilty haha. I never let their negativity affect me because I know I wanted to do everything and anything to achieve the most in life. I've also lost the closest people in my life which has made me realize life is actually too short to be living with limits and restrictions. Life is what you make of it.
Ever since I was 16, I've always had part-time work, varying from working at theme parks, retail shops, tennis and golf clubs. I just wanted to earn money and not always rely on my parents. However, these jobs allowed me to have an insight into the working world and gave me a routine. My modeling journey was not expected or planned as I had never thought to do anything in relation to Fashion let alone think of becoming a model.
It all started from when I was scouted by seven different agencies at Reading festival and at that time to me it was very strange because all these different people were approaching me and I was in a state, so I didn't really think about it at the time as I just wanted to go get groovy to some music, to be honest.
However, after recovering from a crazy weekend, I spoke to my parents and sisters and kind of got their view on it and they just advised me to do what feels best, encouraging me to try the modeling thing out and have a feel of the opportunity which I now do not regret at all. I had no knowledge about agencies but as I was very lazy at the time recovering I just chose to see two of the agencies that were closest to home which were NEXT and Storm. I was very nervous regarding both agencies really, but I chose to be represented by Storm in the end. When I went to the office, I felt very comfortable and really got along with the agents in the short amount of time I had met them and that instantly was a good sign to me, which now makes us a little family.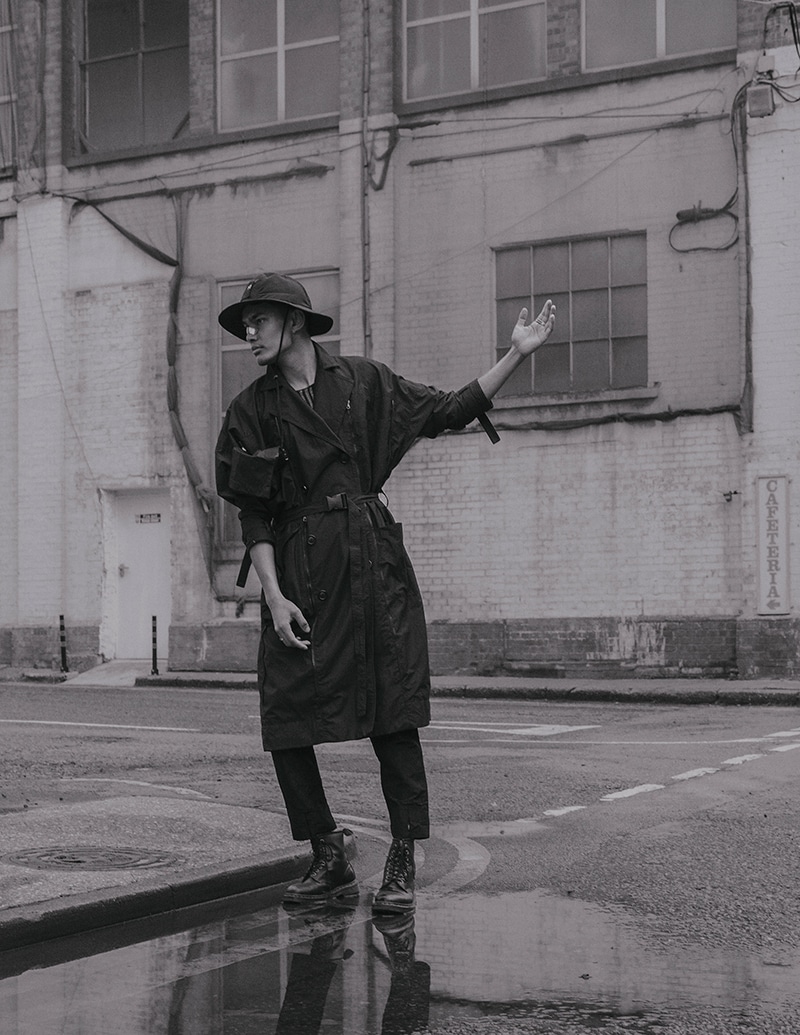 Three words that describe your best self are…
Driven, confident and spirited.
How were you discovered/scouted? And what were your first feelings when you happened to sign your first contract?
I was scouted by two amazing people at Reading festival, Michael and Millie who I couldn't thank enough and be grateful for the opportunity they have given me. It's actually very funny how they scouted me, they came up to me and the drunk side of me sort of told them to go away and they assumed I was signed by NEXT as I had a NEXT wristband on. Then Millie followed me into one of the music tents and stuffed the Storm card into my pouch and said just in case if I thought about switching. When signing the agreement, I was very excited to see what the future holds and the opportunities, the doors I will be opening, meeting new people and experiences I would gain from modeling. It felt right and as if it was the start of something great and a journey, I'm still going in.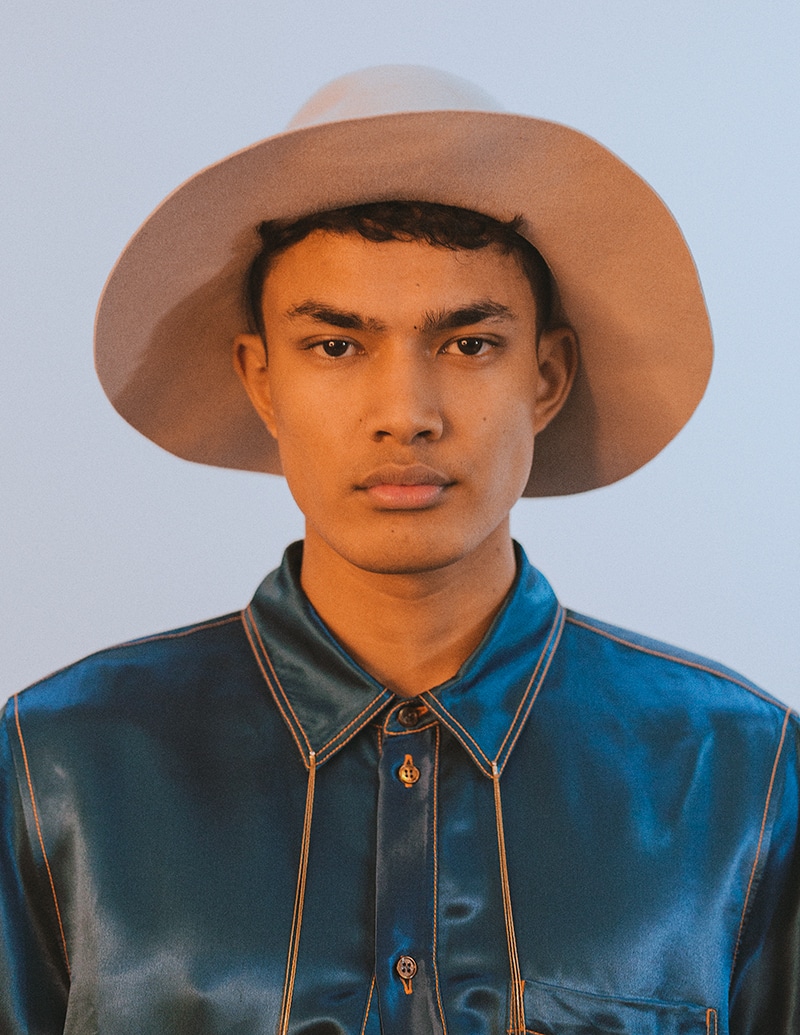 Who's been the best client to work with?
I've worked with a lot of amazing clients such as Superdry, Ahluwalia Studio, AllSaints, Stephen Jones and many more. I have enjoyed working with all of them as the work I've been doing has been diverse and this allows me to have different experiences. I genuinely can't pick my best client as it's been a different experience each time and there's not been a client who I have hated or disliked working with so far. Hopefully, as time passes by, I can carry on working with great clients and would be a dream to work with like Fendi, Dior & Palm Angels.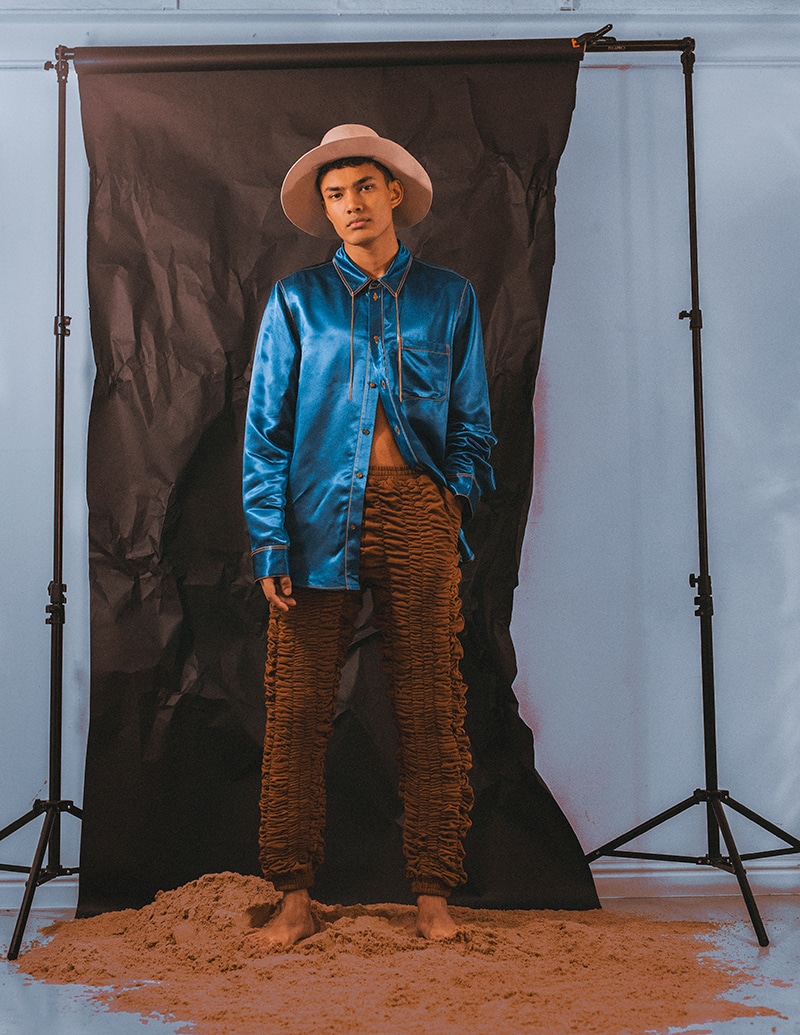 Favorite modeling experience so far?
My favorite modeling experience so far was when I walked a fashion show for Stephen Jones Millinery on a cruise from New York to London. This experience stands out the most to me as if it wasn't for modeling, I don't think I would have ever thought about going on a cruise let alone had the chance to do so. It was a very relaxed job and it was basically like a holiday and work in one. It was also experiencing a different lifestyle as after a certain time we had to wear tuxedos and go to gala nights. It was lit! To actually be on the ocean for like seven days sounds a bit scary and sea-sickly but it was mind-blowing to see the world out there. The job also allowed me to cross paths with people from all over the world and spend time getting to know them – something I would never be able to do otherwise. The people I was working with added to make a memorable experience, there was a constant good vibe and positive energy all around.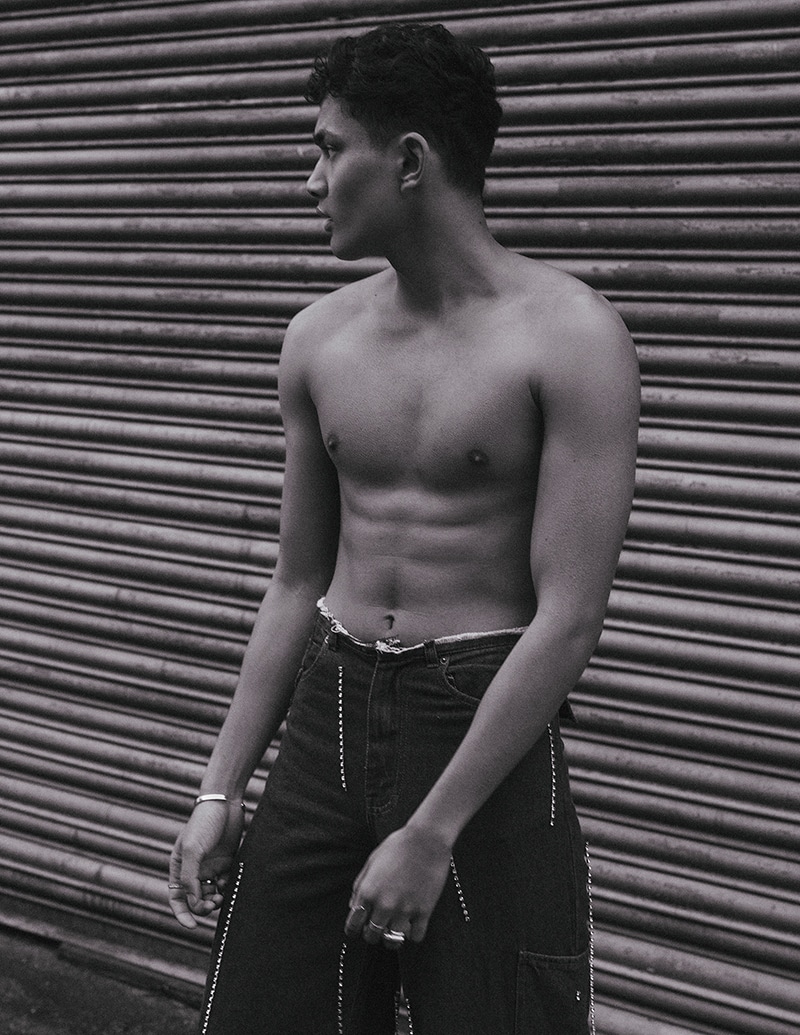 How's it been for you since commencing?
To think that I had never even thought about becoming a model to this being my job is actually crazy! I couldn't thank Michael and Millie enough for giving me this opportunity and to the team at Storm for believing in me. I am enjoying every moment of this journey I am on so far because it is something new and on top of that I get to travel quite a lot, see new places and the jobs are always exciting. You also get to meet and work with new people which is always a great experience. To see myself in magazines and newspapers is actually insane and makes me very proud of myself and I feel happy knowing that I am making my mum and dad proud too. Over time it has also built my self-esteem and allowed me to feel confident in myself too. Throughout my journey, I have also made a lot of great new friends especially Tom who I met on both of our first test shoots and is now like a brother to me. I'm just very excited to open more doors and to carry on this path.
How important is culture to you?
Culture holds a very high value in my life.  I believe it makes me who I am, how I carry myself and the morals I hold and I reckon this is due to me coming from a very cultured family. Coming into England allowed me to experience a different type of culture as it is a multi-cultural country unlike Nepal so this was strange at first but over time I was very fond of it. I loved it in fact as It allowed me to experience and get the taste of different cultures around me. It had a lot of impact on me growing up and accepting different cultures. I feel very lucky to have grown up with friends from all over the world such as Brazil, Bulgaria, Ghana and to experience their culture, it just made life more interesting. So, for me culture holds great importance in the person I am today.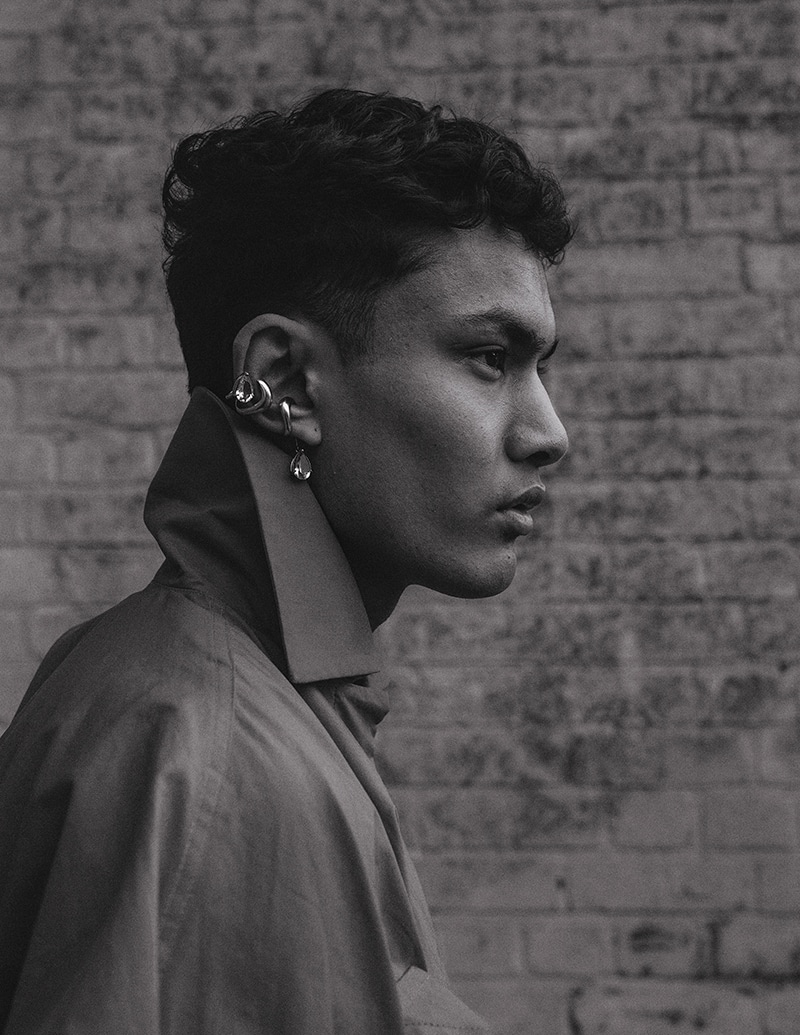 Do you feel like being an ethnic minority has somewhat deprived your growth?
I can't speak for everyone but for myself, with modeling, it has been a very slow start. It's early days but things are picking up and getting much better. I do feel very positive about the future, the team at Storm are very supportive and I feel like there is so much more to come. I don't know if my slow growth is due to me being an Asian model, but I can say I have never ever met another model from Nepal. All Asian models I have met throughout my time are predominantly from countries such as India, China, and Japan. When I go to castings and tell the directors I am from Nepal surprises them so I mean it could be a good thing for me as it is unique but at the same time, it could not be. I feel like in the industry there is a lack of Asian models and there aren't as many of us as other races, but it could all change in the future and only time can tell. For instance, I've been to castings where there is a lot of white, black and mixed-race models but I am the only Asian guy in the room. In relation to my growth, it's out of my hand really, I can't force directors and clients to book me for a job if it is meant to be it will be. Like I said it's still early days, but I am happy at the place I am at now and hopefully this year there is constant progression.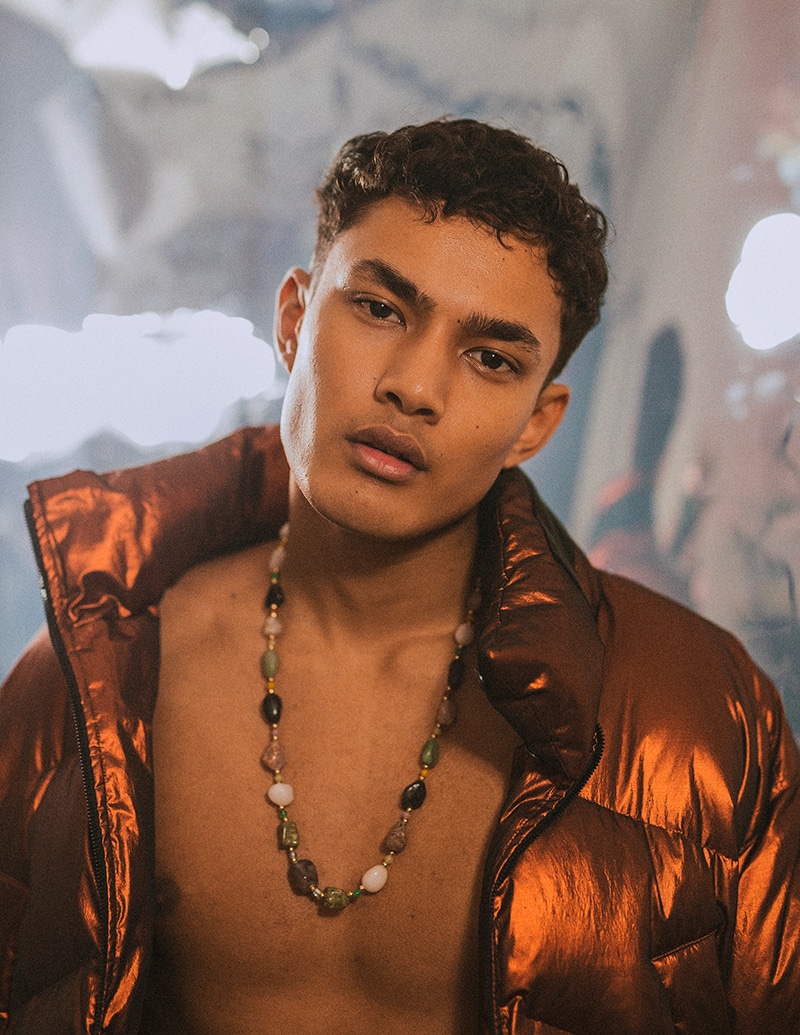 Any major inspirations?
Major inspiration? I mean I know there are so many successful people out there such as Giggs, Michael Jordan, Richard Branson and so on. But for me, I'm more inspired by the people around me such as family and friends so I don't seek to find inspiration in other people. I am very much inspired by my parents for instance because I have seen how hard they have worked so they could provide for me and my sisters.
Biggest remorse?
In all honesty, I'm still very young and I haven't had enough life experience for me to tell you about any remorse at all. Life just works itself out and I believe in it is what it is. Maybe ask me this question is ten years' time then I could tell you a specific remorse.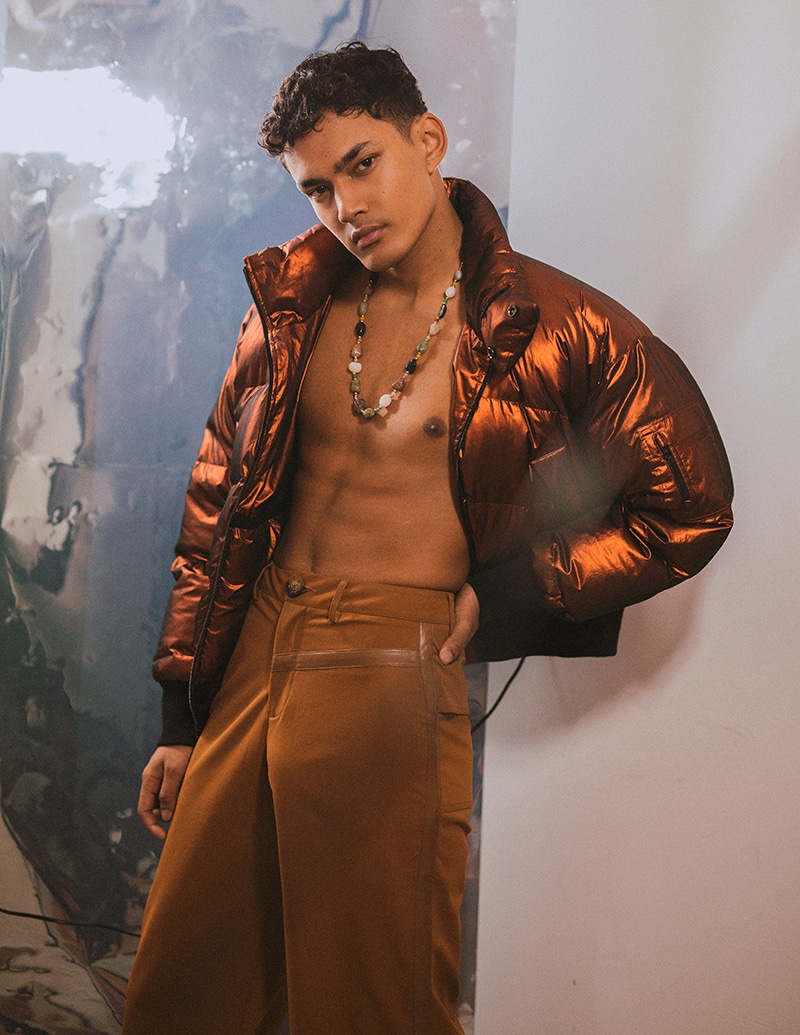 What's the wisest lesson you've learnt being in the industry?
This industry has taught me to believe in yourself and has allowed me to build on my self-esteem and confidence. I have also learned to never expect anything as anything can happen anytime. For an impatient person like myself, it also helped me to be more patient.
Any advice to give the young wave of aspiring models, wanting to venture into such field?
Never compare yourself to anyone else because this isn't healthy for you. If it's meant to be for you then it will, in this industry you can't force anything at all. I would also say always be yourself and never change regardless because some people let it get to them and I've seen some people who were really genuine turn into a completely different person and that isn't cool.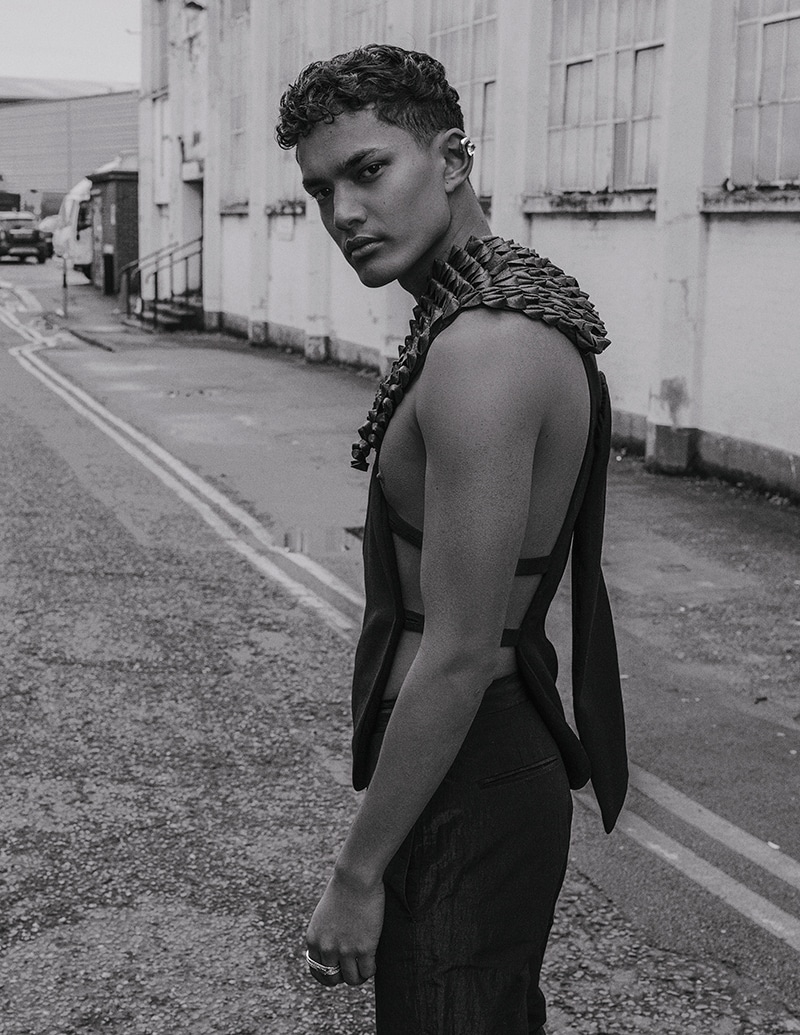 Photography: James O'Doherty @ jameso.photographer
Styling: Efe Igbinadolor @ efe__i
Talent: Robin Shrestha @ robsss.1 at Storm Models
BRANDS: Adidas Y-3, Ralph Lauren, YSI YSU, Junli, Alan Crocetti, Sies Marjan, Dr Martens, Bianca Saunders, ALBERTUS SWANEPOEL, CHEMA DIAZ, Alexander McQueen, DHENZE.