Tommy Hilfiger presents the five finalists for the 2022 Tommy Hilfiger Fashion Frontier Challenge, who were handpicked from 259 startup and scaleup candidates. The fourth edition of this global program, based on Tommy Hilfiger's sustainable vision to create zero-waste fashion for everyone, aims to amplify and support historically marginalized entrepreneurs, including Black, Indigenous and Black communities. (BIPOC), people living with a disability and women. New social entrepreneurs, who are developing disruptive and potentially scalable innovations, to make the world of fashion a more inclusive industry.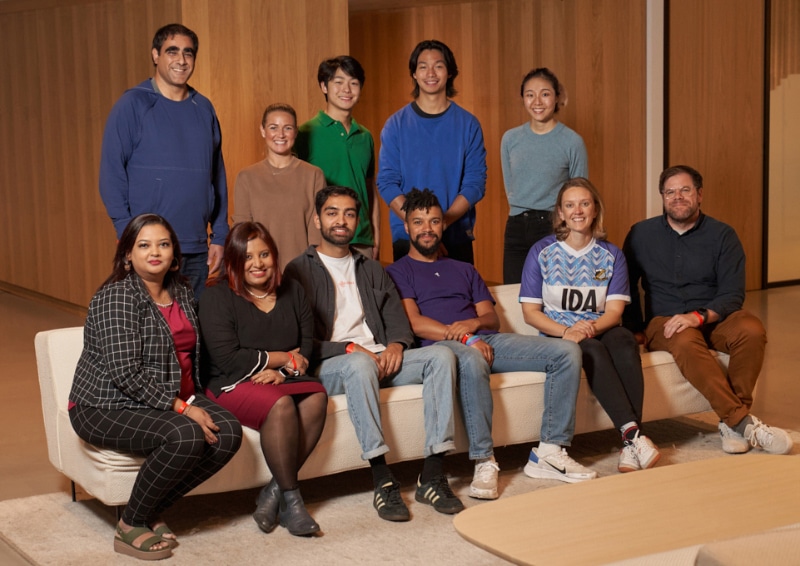 Following a multi-stage, year-long process, applications have been thoroughly reviewed by a team of internal and external experts based on a specific set of criteria, including potential social impact and market growth. Last month, the five finalists completed their design phase with experts from Tommy Hilfiger's global headquarters in Amsterdam. During this process, each finalist presented their top business challenge and collaborated with experts to develop practical solutions over the course of a week. In the final phase of the program, the five finalists will present their business proposals to a jury made up of business and sustainability leaders, including Tommy Hilfiger himself and activist Halima Aden, at the final of the Tommy Hilfiger Fashion Frontier Challenge on February 9. of 2023.
"As we move into the fourth edition of the Tommy Hilfiger Fashion Frontier Challenge, we know there is still a lot of work to be done to achieve diverse representation and inclusion in fashion," said Tommy Hilfiger. "When we work collaboratively, we ignite an important catalyst for change, and only together can we foster this impact in a lasting way. We are committed to using our platform to give a voice to emerging talent so that the industry as a whole can evolve the way we think, build and create."
The five finalists are:
CARE+WEAR: An innovative New York-based hospital apparel company that brings fashion and function together by creating tailored and accessible clothing such as recovery bras, patient gowns, scrubs and more to help each person to feel more human while in the hospital.
IDA Sports: A British company that designs soccer shoes and boots specifically for female athletes to enhance their performance, comfort and safety.
Koalaa: a British initiative that designs soft, comfortable and affordable upper extremity prostheses, made for people of all ages. In addition, it offers a supportive community among its members.
Tactus: A Dutch-American technology brand that develops and produces smart clothing that translates music into vibes for the deaf community, making music more inclusive for the hard of hearing.
Moner Bondhu: A Bangladeshi-founded startup that provides accessible and affordable mental health and wellness services through career counseling, workshops and training for all, especially garment factory workers, women and youth.
The jury will have:
Tommy Hilfiger, Lead Designer
Martijn Hagman, CEO of Tommy Hilfiger Global and PVH Europe
Halima Aden, Former model and activist
Esther Verburg, EVP, Sustainable Business and Innovation, Tommy Hilfiger Global and PVH Europe
Adrian Johnson, Entrepreneur and Adjunct Professor of Entrepreneurship, Technology and Media at INSEAD
Katrin Ley, Managing Director of Fashion for Good
Yvonne Bajela, founding and principal member of an investment firm
The €200,000 prize will be divided between the two main winners to support their companies. In addition, they will receive a one-year mentorship with experts from Tommy Hilfiger and INSEAD and will be able to participate in an INSEAD course. An additional €15,000 will also be awarded to the finalist that Tommy Hilfiger associates select as the 'People's Favorite' vote.