"If you think in terms of a year, plant a seed; if in terms of ten years, plant trees; if in terms of 100 years, teach the people."  – Confucius, philosopher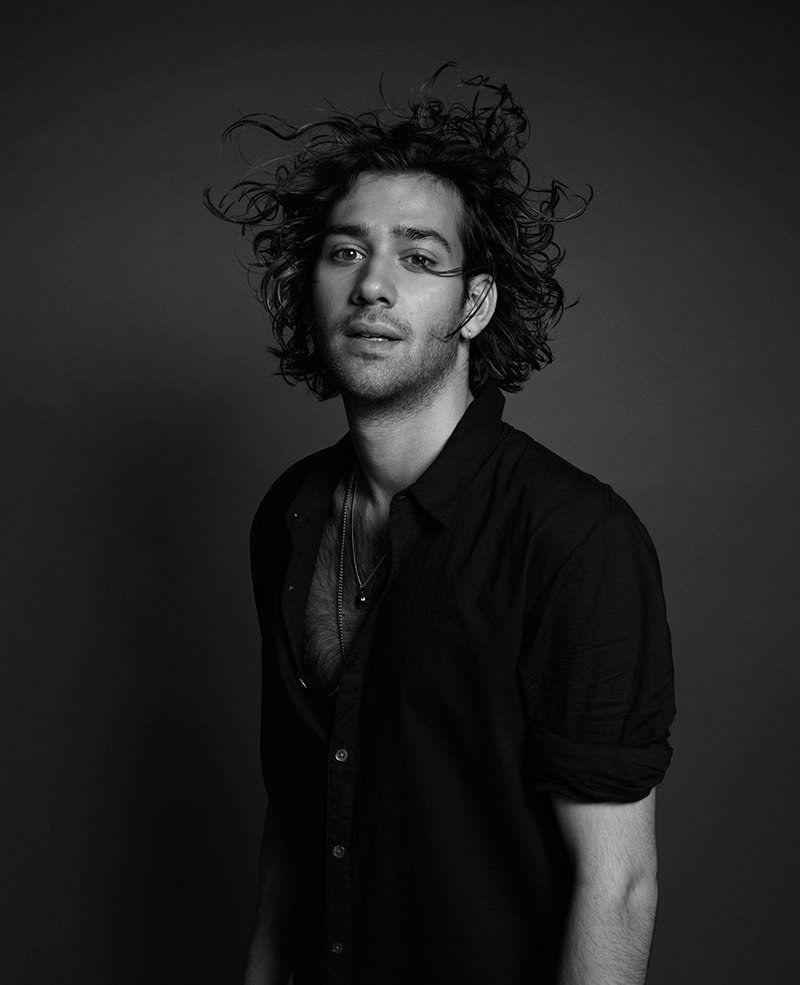 The sense of time was very clear to the Chinese philosopher. Instead, the time told by Russell T Davies in YEARS AND YEARS is that (more terrain) of a near future, near and far: a dystopian "here and now" raised to power.
Among the protagonists of the new TV-drama produced by BBC and HBO, Maxim Baldry who plays Viktor Goraya: a young Ukranian asylum seeker.
YEARS AND YEARS is set in a post-Brexit Britain and follows a busy Manchester family, over a span of 15 years, and begins after one crucial night.
Alongside Baldry, stars like Emma Thompson, Jessica Hynes, Rory Kinnear and Russell Tovey who, thanks to the tight narration, the real "dark" atmospheres and the never banal dialogues give week by week moments of cynical, desecrated life.
We met our Boy some weeks ago and that's how he answered our questions.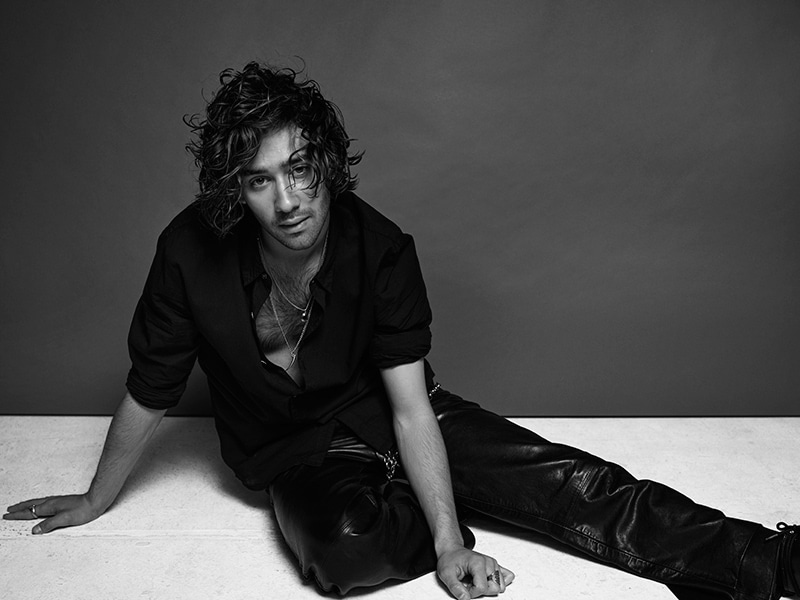 Hello Maxim! Using three adjectives, tell us something about yourself.
Tepid, peppermint, wonderland. That's the first thing that comes to mind… it also happens to be the name of my favorite album. I like to shamelessly plug Anton Newcombe whenever I can. He would hate this.
How and when was the passion for acting born?
I remember being glued to Disney's Fantasia 2000 when I was a kid at my Grandad's flat in Moscow. I started dancing around the apartment to the music and putting on shows for him while he would play the saxophone.

When did you realize that you could concretely be an actor?
I've always wanted to be an actor. I guess it was only when I started making a living out of it did I start to feel like a proper actor. That was a sweet feeling. And I still wake up grateful every day that I do what I love for a living.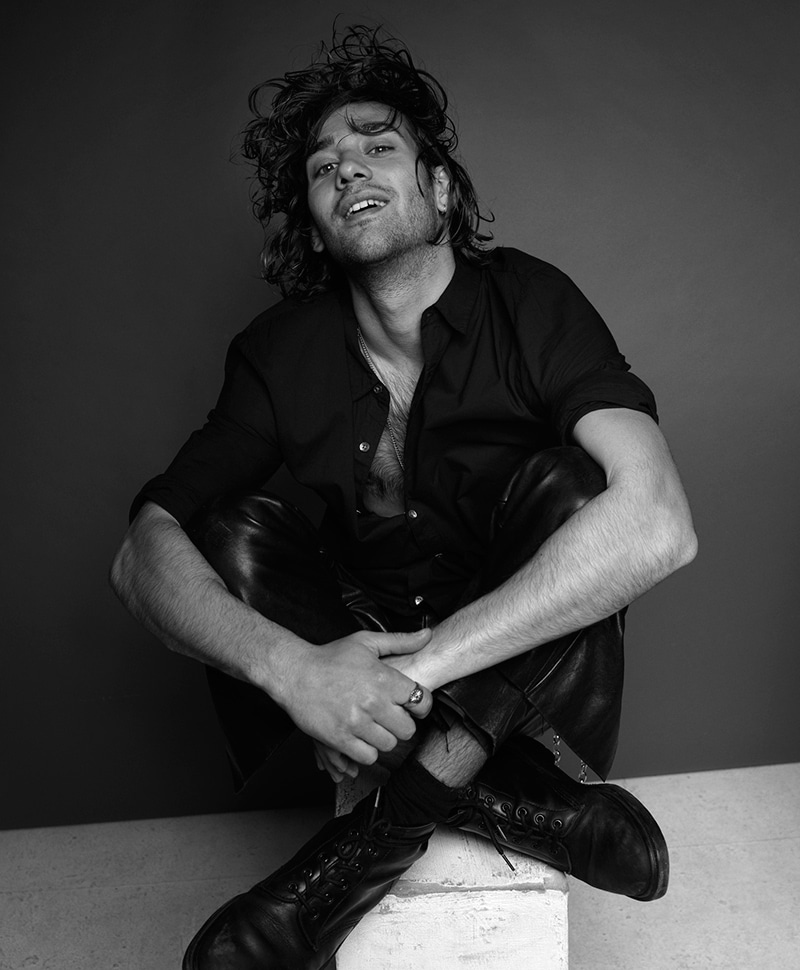 What does being an actor means to you?
I think it's about telling stories that inspire people and change their perspective and outlook on the world. That sounds a bit hyperbolic… Maybe a laugh would do too.

Out of your previous roles, BBC's SADIE J, HBO's ROME, in the movie MR BEAN'S HOLIDAY and LAKE PLACID: LEGACY, which does you feel most linked to?
MR BEAN'S HOLIDAY. I'm still the lost little Russian boy trying to find his Mum and Dad.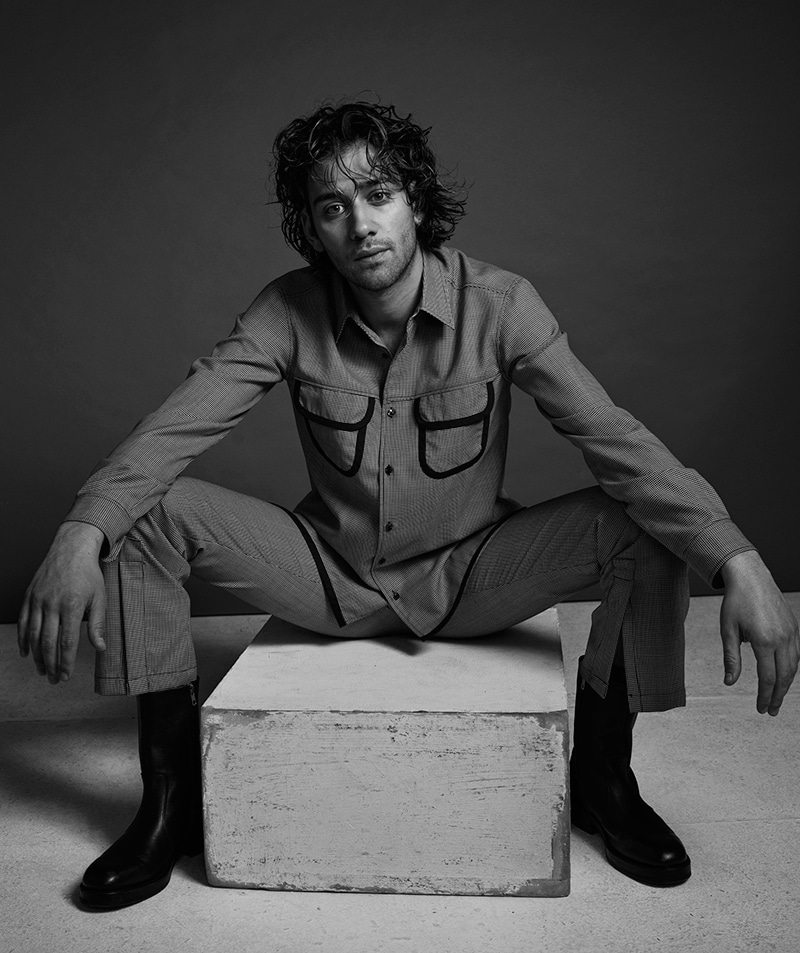 What was it like being part of the Channel 4 cult series SKINS? How do you remember that experience?
I had a small role in SKINS but it was great to be involved in such a seminal British show!
YEARS AND YEARS by Russell T Davies is the new HBO drama. Starring alongside Emma Thompson, Jessica Hynes, Rory Kinnear, and Russell Tovey, you play Viktor Goraya: a young Ukranian asylum seeker who ages across the series, and by the end, you're a 40-year-old man. Tell us something about him and his journey.

Viktor Goraya was such an inspiring character to play. Not only because he left his whole family, friends, and life behind to escape imprisonment for his sexuality, but because he never acts with resentment or bitterness towards the people that treat him so unfairly and cruelly. Instead, he smiles and finds a silver lining in every situation. Playing Viktor has actually made me a better person.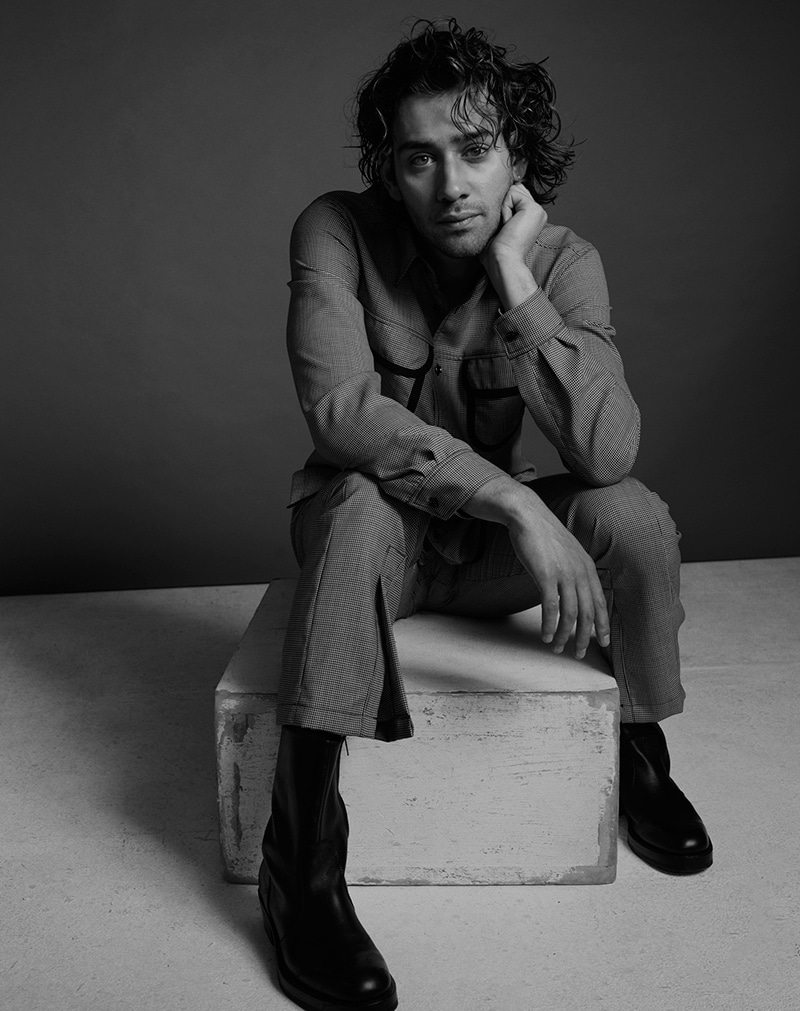 The series is set in a near future: post-Brexit Britain. What socio-political scenarios are explored?

It explores a world run by political manipulators and the effect that it has on ordinary people. How we are coerced into a narrative that looks and sound appealing but is far from benevolent. It's not all pessimistic though… we still get up in the morning, laugh, break up, have sex, go to work, eat, get drunk. It's about how resilient we are as humans to everything that's going on around us.
Tell us about your experience of working on this production? 
I feel so lucky to have worked on Years and Years. Every single person in front and behind the screen were all so giving and passionate. It was a joyous gig.
You also have a passion for music and photography. According to you, what does art mean? When does passion become art?
I think everyone has the capacity to be artistic. We all react to the world around us in different ways. Some people paint, others build cars, some make music. I don't see the difference between passion and art though. If you start making art for an audience, you lose the truthfulness and honesty it once had. Passion and art are symbiotic. It comes from within and that should satisfy you.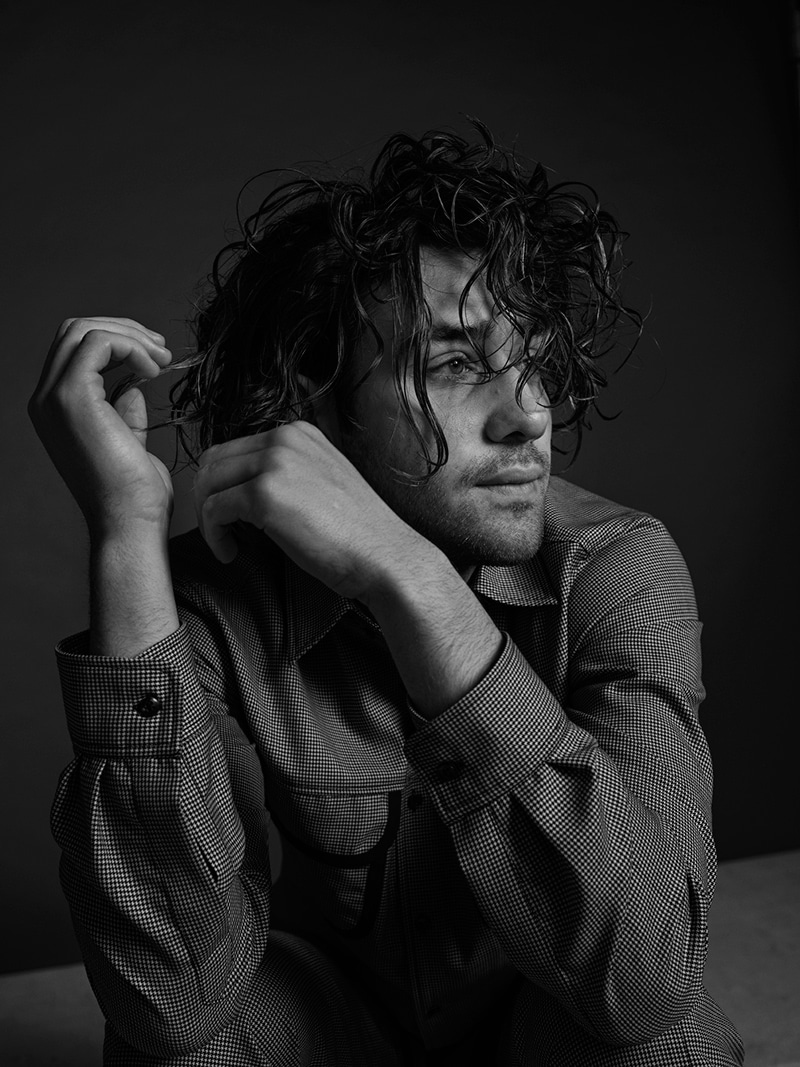 What do you like to do in your spare time?
Karaoke. I once was in Beirut and ended up in a Middle Eastern karaoke bar and ended up singing Bohemian Like You to a room full of confused people who didn't speak English. That was great.

What is your biggest dream?
To play on KEXP with my band.
How do you see yourself in twenty years?
I'm too young to think about the future! I guess I just want to maintain an interesting and exciting career. Oh, and I want to open a restaurant called BALMAK. It'll serve Russian food and vodka.
As always, our last question: what is really FUCKING YOUNG! today?
Bucket hats.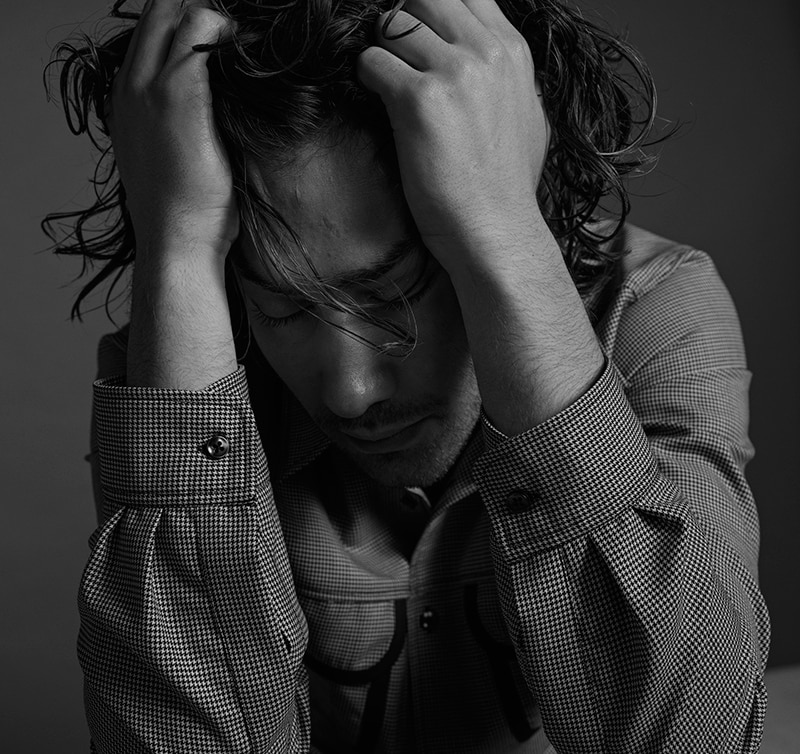 Photography – Joseph Sinclair @josephsinclair
Styling – Tanja Martin @tanjamartinstylist assisted by Amelia Hudson.
Grooming – Charley @charley.mcewen @Frankagency using Elemis and Living Proof.
BRANDS: Wooyoungmi, James Perse, Dr Martens, Daniel w Fletcher, You Must Create.
Years and Years continues on Mondays at 9 pm ET on HBO and HBO Now.