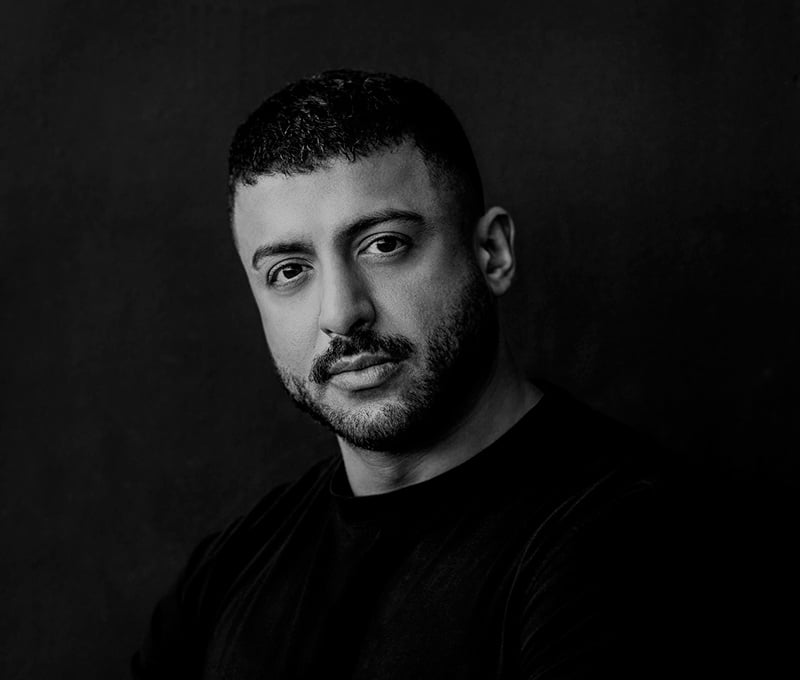 I remember first meeting Khalid Al Qasimi during Paris Fashion Week back in 2012 after his show. At the time when designers would gather inspiration from one season to the next all in unison, Khalid stood out ready to engage in dialogue. His craft didn't come from a superficial place, and neither did he. He philosophized and added an element of meaning to something as simple as clothes.
I wasn't alone in seeing his passion and depth, throughout the seasons Khalid was noted and praised for his exploration of social-political issues in particular to those in reference to the Middle East and its sometimes strained relationship with the West. He was very much part of two worlds and crafted them together. He was also very much child in between Generation X and Millennial, like myself. When people ask me why I like fashion, it's exactly for people like Khalid.
We were sad to hear of his unexpected passing. The son of His Highness, Sheikh Dr. Sultan bin Muhammad Al Qasimi, Ruler of Sharjah, U.A.E, has announced a three-day mourning ceremony, with flags in the country ordered to fly half-mast.
His vision will never be replaced, but we hope his tolerance that crossed so many fields with unprecedented curiosity that sparked inspiration will be.