Andrew has "something", that "something" that those perfidious models talked about in the horror film The Neon Demon. They were referring to a kind of magnetism that is hard to explain not to simple beauty, it's about a special charm. Andrew definitely possesses a special charisma that we all discovered with his wild role in the MTV hit series, "Teen Wolf" where his sensual villain role conquered young people all over the planet. Afterward, there has been no rest and his appearances in series and movies have multiplied. But Andréa has had energy for a while and has not only been content with expanding his acting career, he has also wanted to delight us with his voice and his music thanks to several catchy songs that span genres as diverse as pop or dance music. His last great hit "Blood" has led him to embody a hyper-sensual and bloody vampire that we all wish would inhabit our favorite nightmares.
Andrew, I just love this vampiric and baroque aesthetic that you have adopted for your latest single "Blood". Where does all this come from?
I love using iconic cinema as inspiration for my music and visuals. I think once I realized that music videos were the perfect medium to utilize my talents as both an actor and musician at once, I kind of took that and ran with it. I don't sing in my music videos, I always play the role of whatever this movie is and the song is the soundtrack to the music picture. Blood was written originally for a movie, but when I adopted it for my EP, I really wanted to do something inspired by Dracula. It was too fitting not to.
Vampires can be misunderstood. They are actually both monstrous and sensual creatures, even all at once. Tell me about your vampiric side.
Well, I'm a bit reclusive at times, so maybe that keeps people from knowing a lot about me. Usually, I say that's called anti-social, but mysterious sounds better! I'm comfortable with my sensuality. I think that's part of my culture as a Brazilian. Sensuality isn't so weighted. For me, it's another form of connection.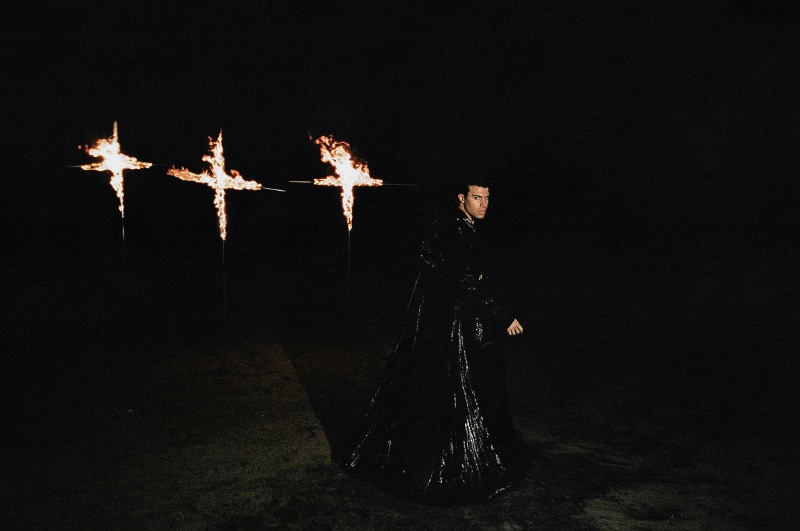 Thanks to "Blood" we have been able to see a much sexier part of you, there is a certain erotic charge. Why did you decide to show this more magnetic version of yourself?
I always say that I write music from two perspectives – Either it's deeply personal and connected to a real-life experience – or I write from a persona. And Blood was definitely written from a persona of an otherworldly, almost demonic kind of character so I think that's how the visuals and energy formed. I'm just playing the part.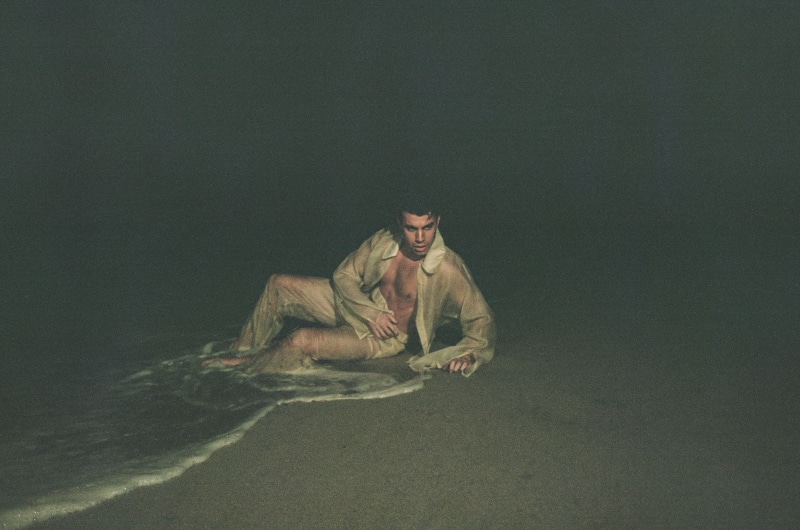 We know how seductive your vampire side is, but I would like to know how you seduce in real life.
I don't think I am that seductive in real life. It's not the side of myself that I lead with. I think I use humor a lot to connect with people, and I really love talking about things that are not small talk, which I think makes people feel more comfortable around me, and trust me quickly. I really take pride in being trustworthy and loyal to the people I connect with.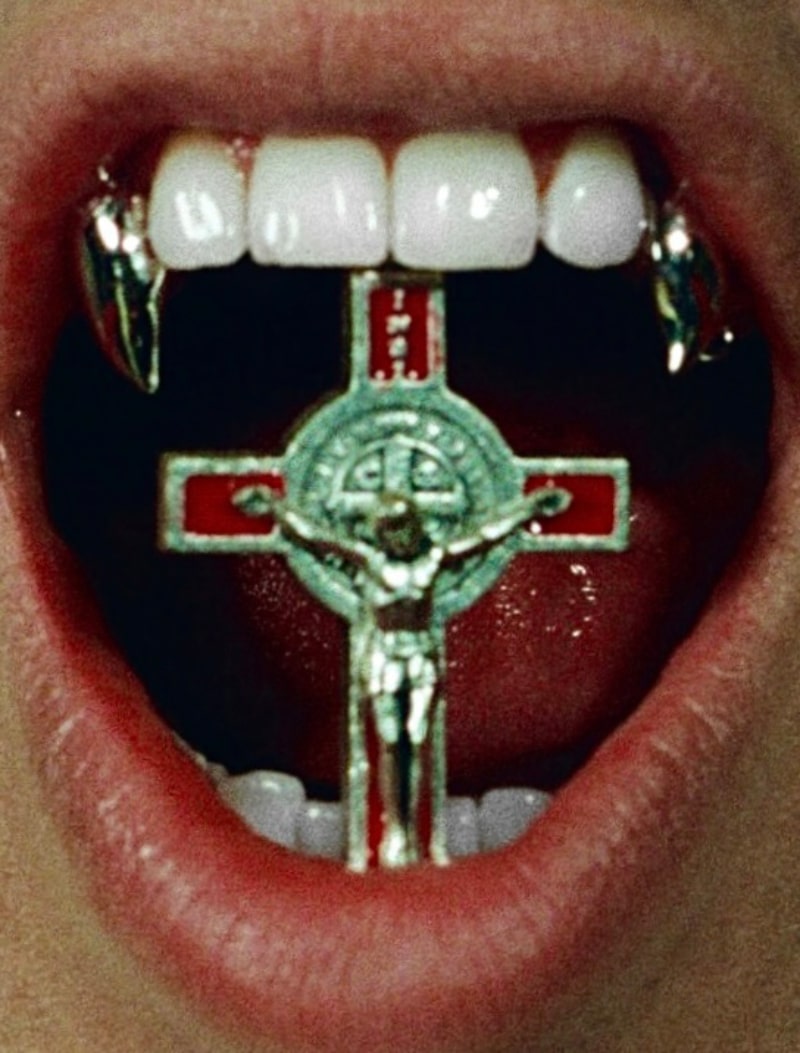 And what do you find attractive in a person?
Passion. I need someone to be very passionate as I am so passionate about so many things. I love ambition. I like someone who is kind, and loving. I think my two biggest love languages are physical touch and quality time.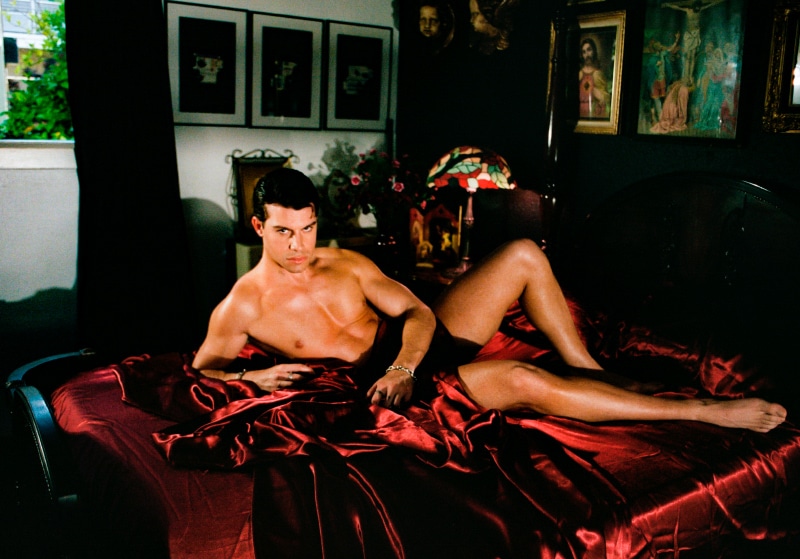 I would also like to know about your relationship with the night. There are people who function best at night, who are like nocturnal animals, while others prefer the light of day. What kind of person are you?
I'm really not selling my vampire persona in this interview, but I always say I am a "normal time of day person" haha! I am not a morning person and I go to bed kind of early, so I guess I'm an afternoon person? Not very mysterious.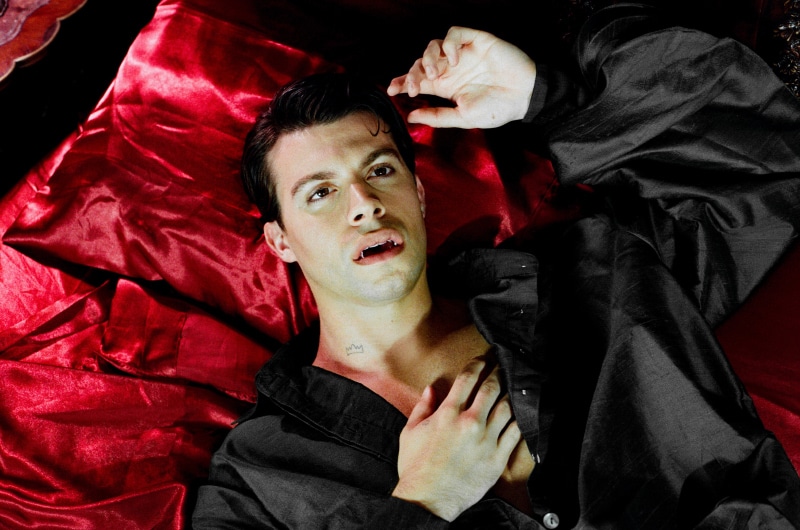 Your first songs are very different from "Blood". The first one of yours I heard was "Bad Guy,"a cover of Billie Eillish's hit, and the other was "Highest in the Room," a very poppy song. How would you describe your musical evolution from those songs to "Blood"?
The songs I cover tend to be songs I wish were made for me. So they all have a through-line of being what I imagine would be a song on my album one day. That being said, I think mostly the progress has come from confidence. Through writing and singing more original music, I've become a lot more comfortable with my essence and what I can bring to the table as a musician.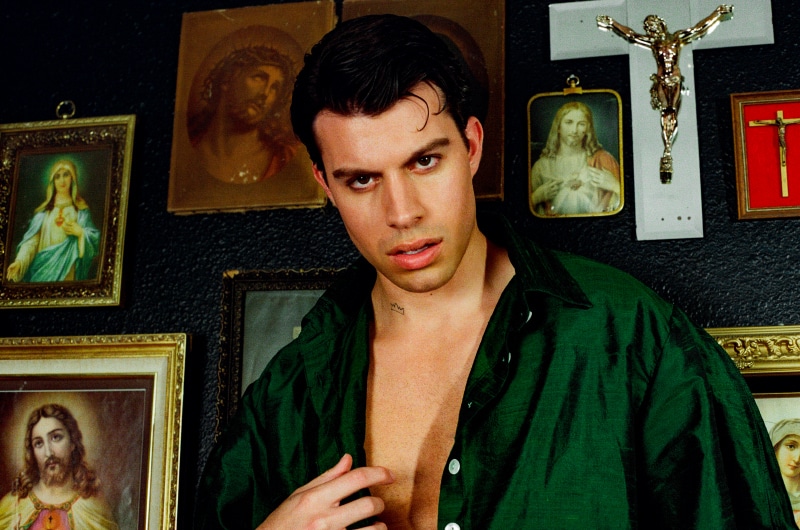 I love that your artistic career has a link to the supernatural. Your Gabe character in "Teen Wolf" became the crush of many young people. You played the creature hunter there, but now you've become one. Does it feel a bit like going full circle?
Teen Wolf was so fun because I'm such a big fan of the supernatural and fantasy genre, so getting to live in that world was incredible. But, my character wasn't supernatural so maybe part of me was missing that and wanting to play someone otherworldly.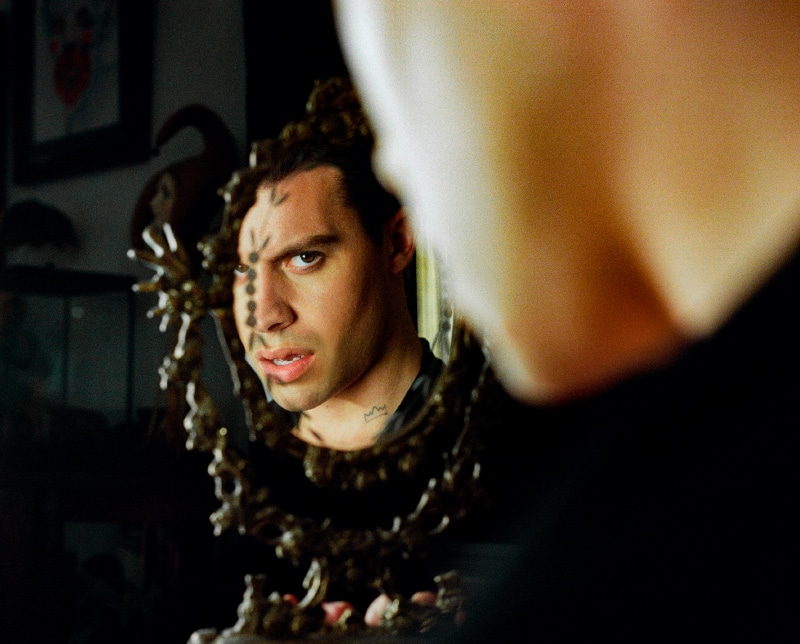 I would like to know if you believe in the supernatural or if you have lived any experience relating to the supernatural.
100%. I've had some minor experiences but I feel very connected to the spirit world. Energy can't be created nor destroyed, so it goes somewhere. Our universe is very complex. I think it's more crazy to think everything is as it seems than to believe in the supernatural.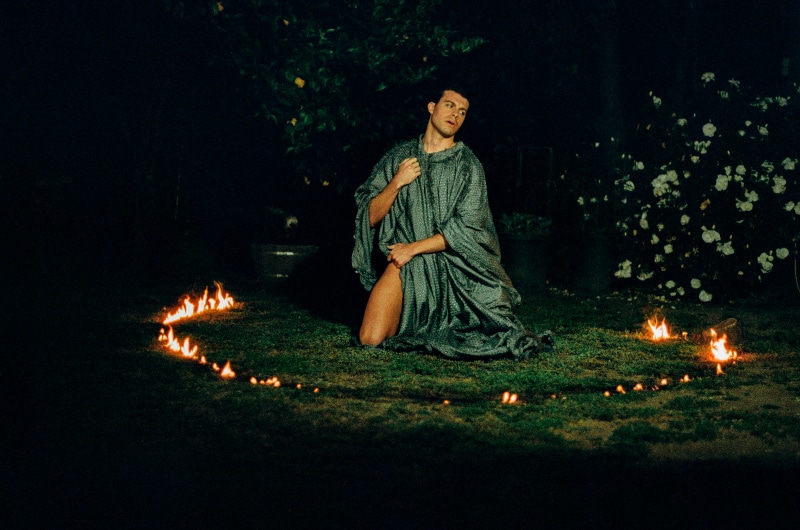 You produce, write and direct your music videos yourself. Do you think it is crucial for an artist to maintain control over their own projects?
I think collaboration is a huge part of being an artist, and other people on your team can elevate you – but, my own personality really tends to need creative control. I think to each their own. Some artist's talents might not be in visual creative and it's great to have other people help with the vision, and some, like me, might be the idea guy and more hands-on with the project.
I find it super interesting that part of your artistic training took place in London and you later worked in a city as different as Los Angeles. Tell me about the differences that you could feel between these cities and how you think they impacted your work.
Studying in England was what really set the bar for me as far as craftsmanship. Training there was taken so seriously, and being so young, it really left an impression on me on the caliber of work I wanted to put into my roles. I kept that work ethic with me throughout the years living in other cities and pursuing acting.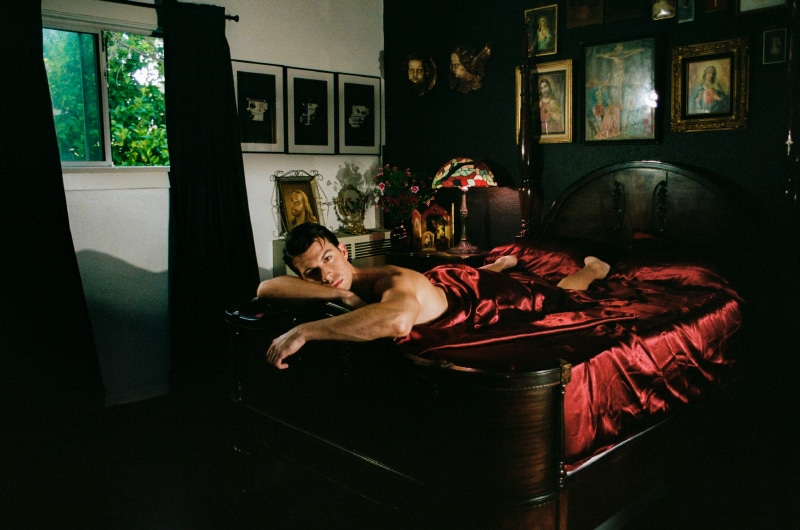 We have been able to discover your work as a writer thanks to your post-apocalyptic novel BEDLAM. Tell me about your creative process here. Why did you opt for that genre?
I started this book mid-high school many years ago, but life happened and it got shelved. It was only when we had the covid lockdown that I was able to have so much time and brain power available to revisit it that I was able to finish. Strangely, the premise starts with an epidemic so I was really inspired by real-life events happening in real-time as I was finishing the novel. It took almost three years to complete once I began re-editing. I'm so happy it's on its way!
Your next single, "Andréa" is out June 16th. It seems to be a complete shift from the tone of "Blood." Tell us a little about this track before it drops.
My mom is Italian, so growing up I was always Andréa, but later started using Andrew more as a stage name. You know back then, it wasn't good to have such a difficult name in entertainment – Andréa Matarazzo. People would ask me to repeat my name many times. But this track is a letter to my younger self from my future self. Just a reminder to keep working hard and pursuing my dreams, and that it all works out.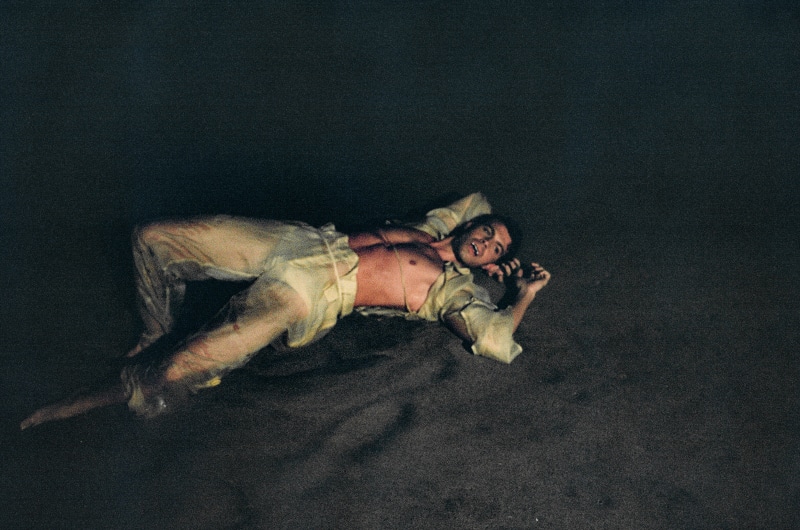 PHOTOS: LATEX LUCIFER
STYLING: HUNTER CLEM
HAIR/GROOMING: ABRAHAM ESPARZA
EDITOR: JUAN MARTI
MUSIC: JOHN BRYAR
BRANDS: MELI, THE GREAT FROG, GUCCI, CHROME HEARTS, MAISON AUDMI, REBECCA CREWS, DANIEL VI LE, MISTER TRIPLE X, WEISHENG PARIS, 23g.