Prepare to embark on an extraordinary expedition as Clarks Originals and Aries unite to introduce the highly anticipated Desert Trip capsule. This exclusive collaboration infuses the timeless charm of Clarks Originals with Aries' unmistakable flair, resulting in two iconic silhouettes: the Wallabee and the Desert Trek. Inspired by a group of intrepid explorers venturing into uncharted realms, this collection blurs the boundaries between the ethereal and nostalgic, transporting you to a realm where time and space intertwine.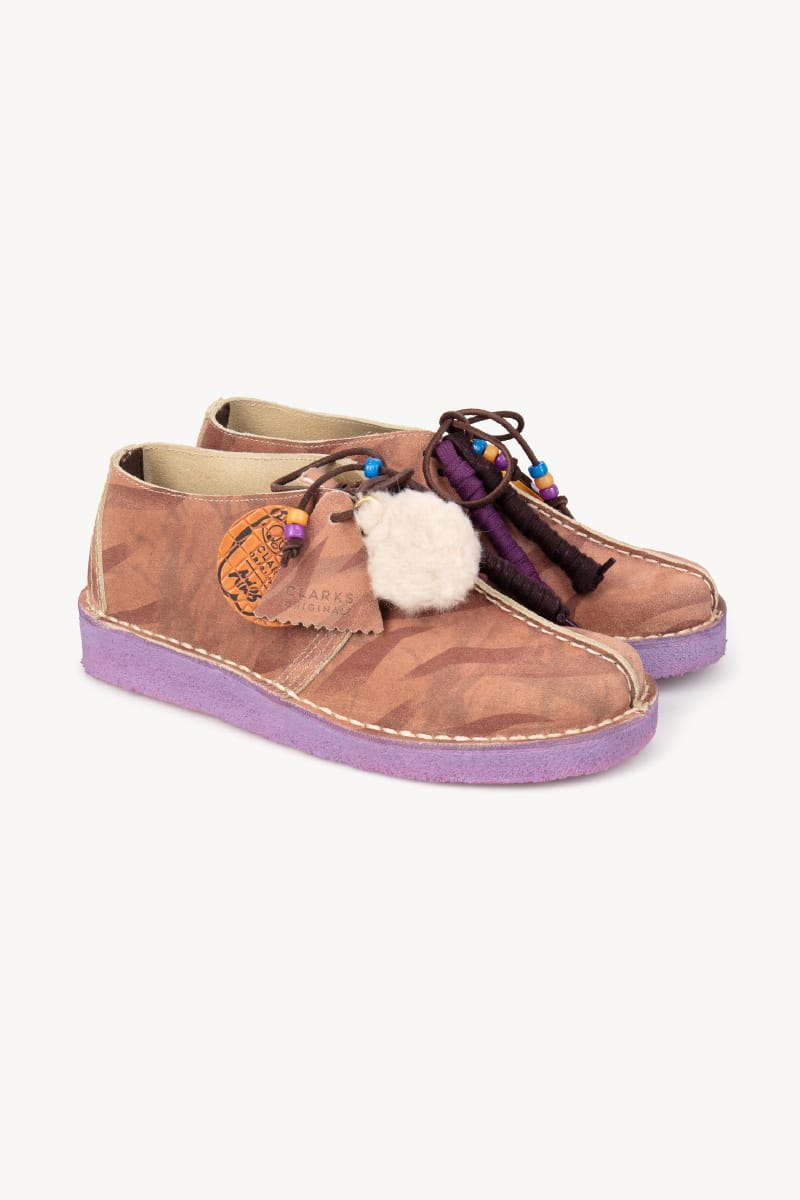 Captured through the lens of British photographer Douglas Irvine, the campaign immerses us in dreamlike cinematic landscapes, set against the arid backdrop of Dungeness on the British coast. These breathtaking vistas serve as the perfect canvas, accentuating the warm earthly hues that adorn the collection, creating an enchanting visual tapestry.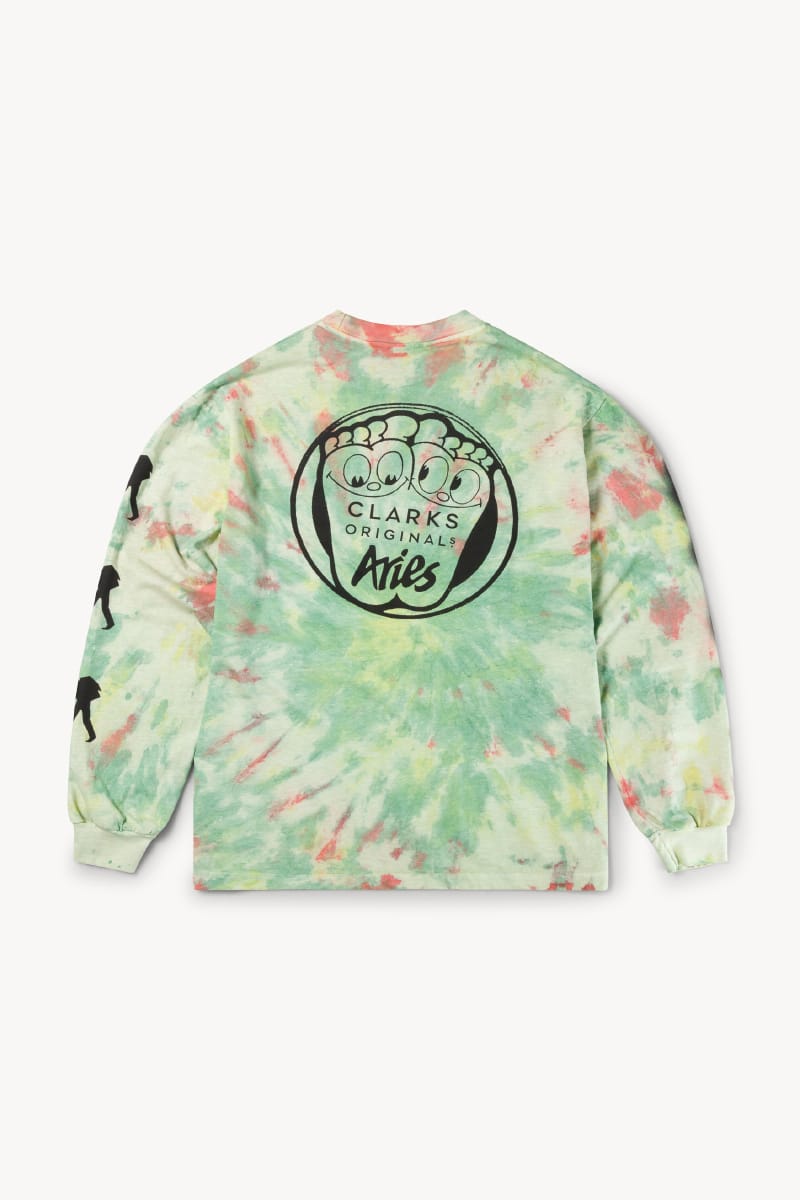 Check out the Maple Combi colorway gracing the Wallabee, while the Desert Trek exudes its interesting charm in Brown Multi. To further enhance this remarkable collaboration, Aries presents a psychedelic tie-dye T-shirt, adding a touch of whimsy and irreverence to the collection.
Discover this special collection on the official website, www.ariesarise.com, and at Italian retailers such as Antonia, Slam Jam, and One Block Down.
Take a look at the campaign images below: