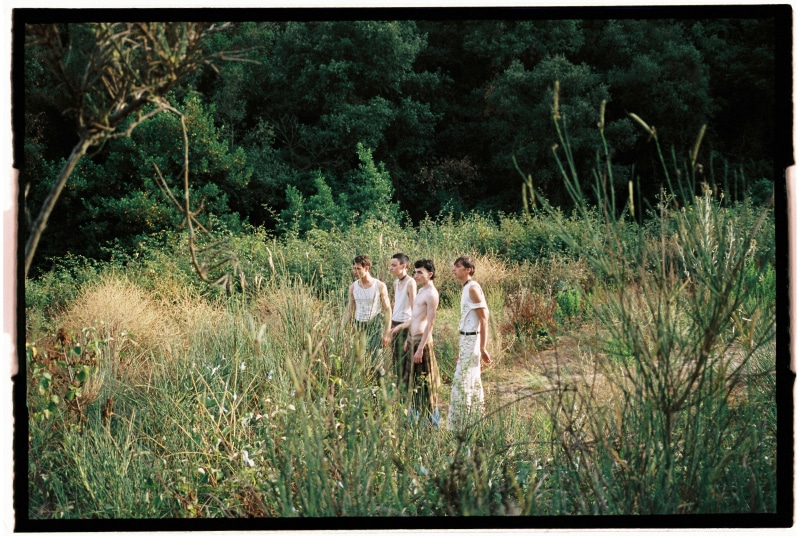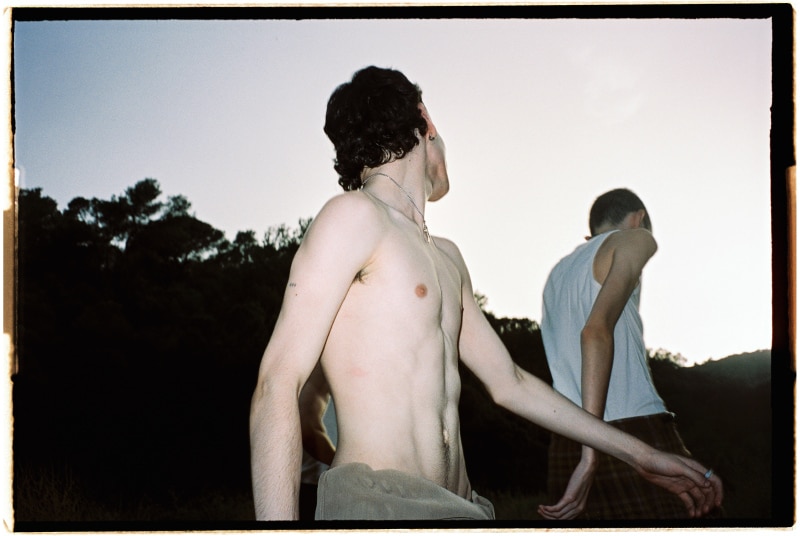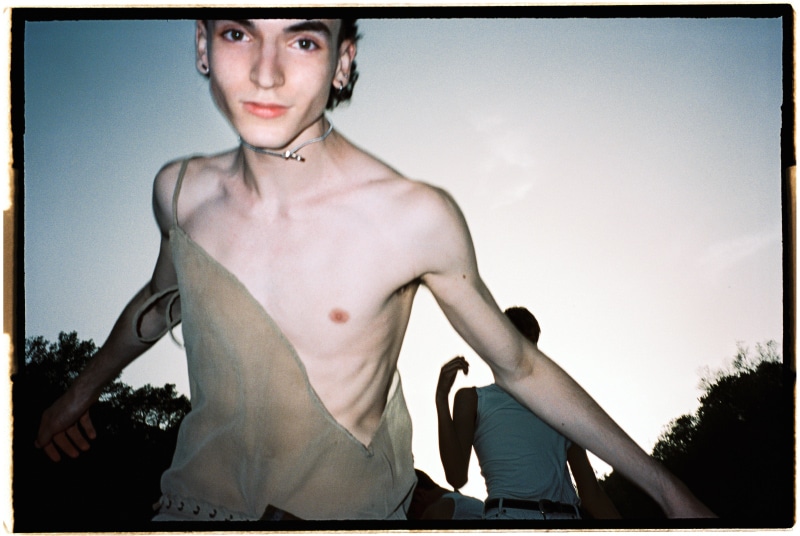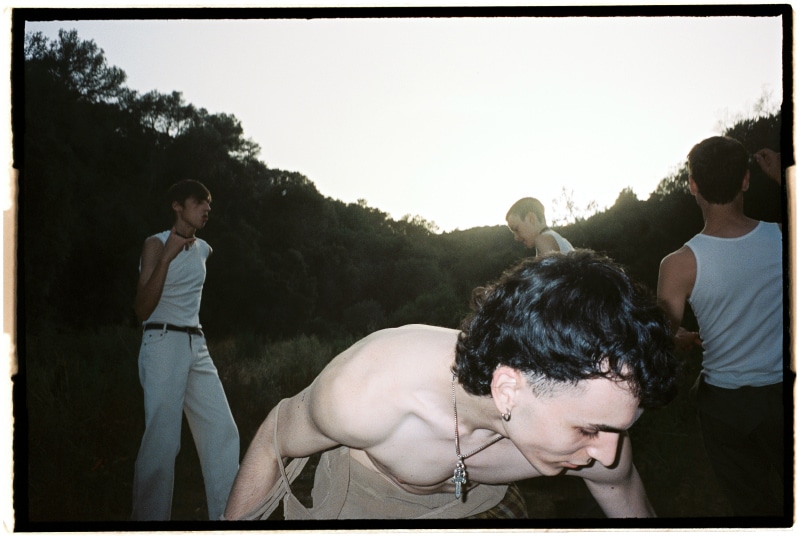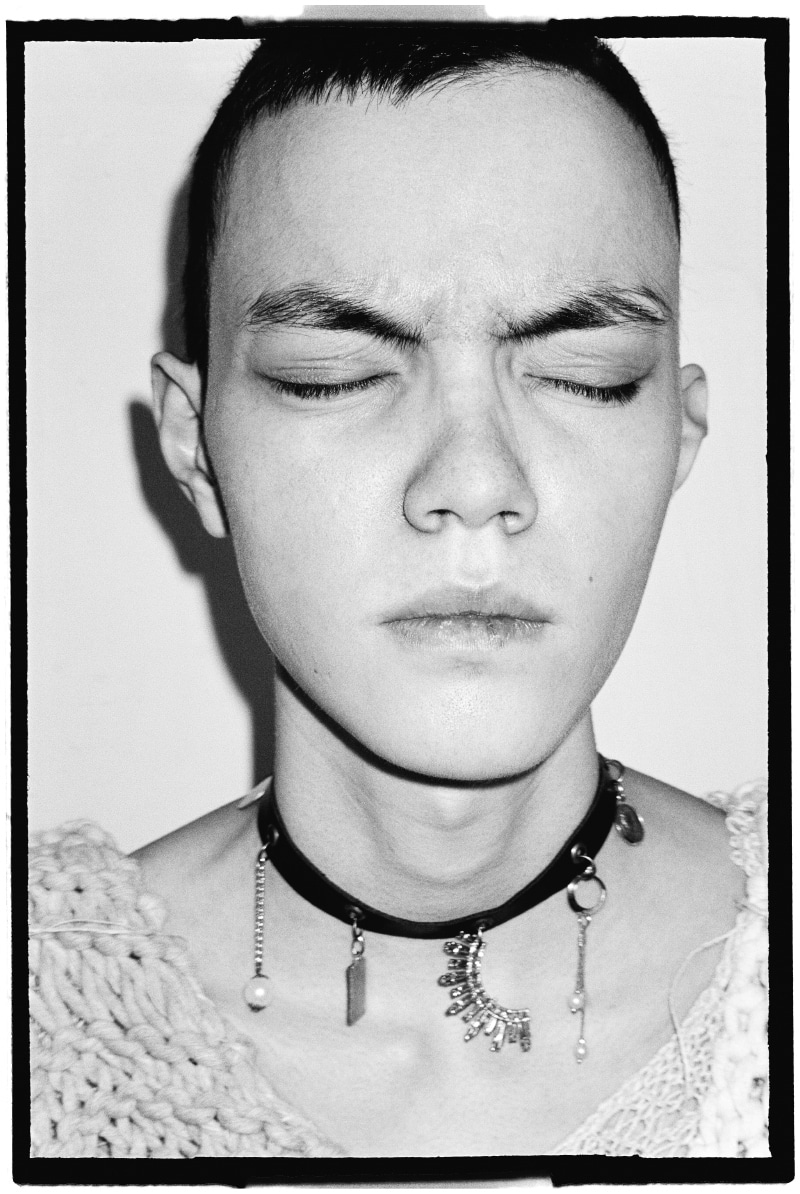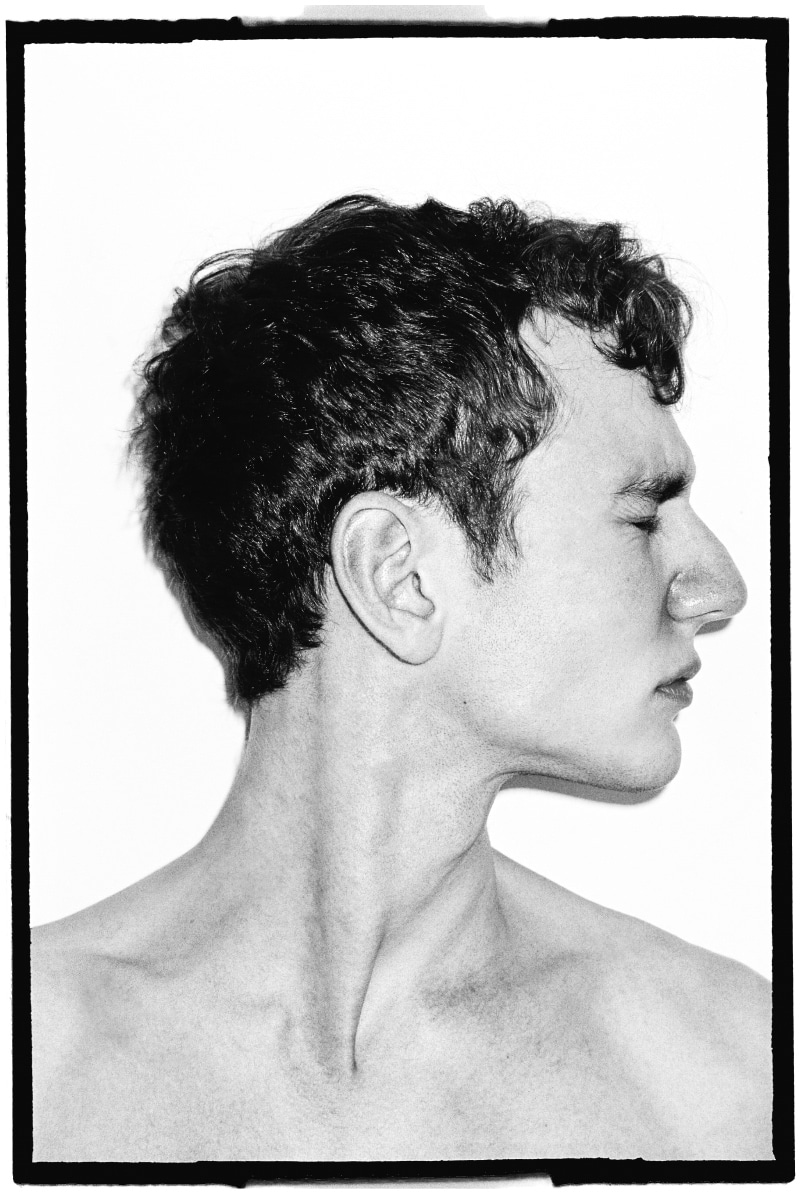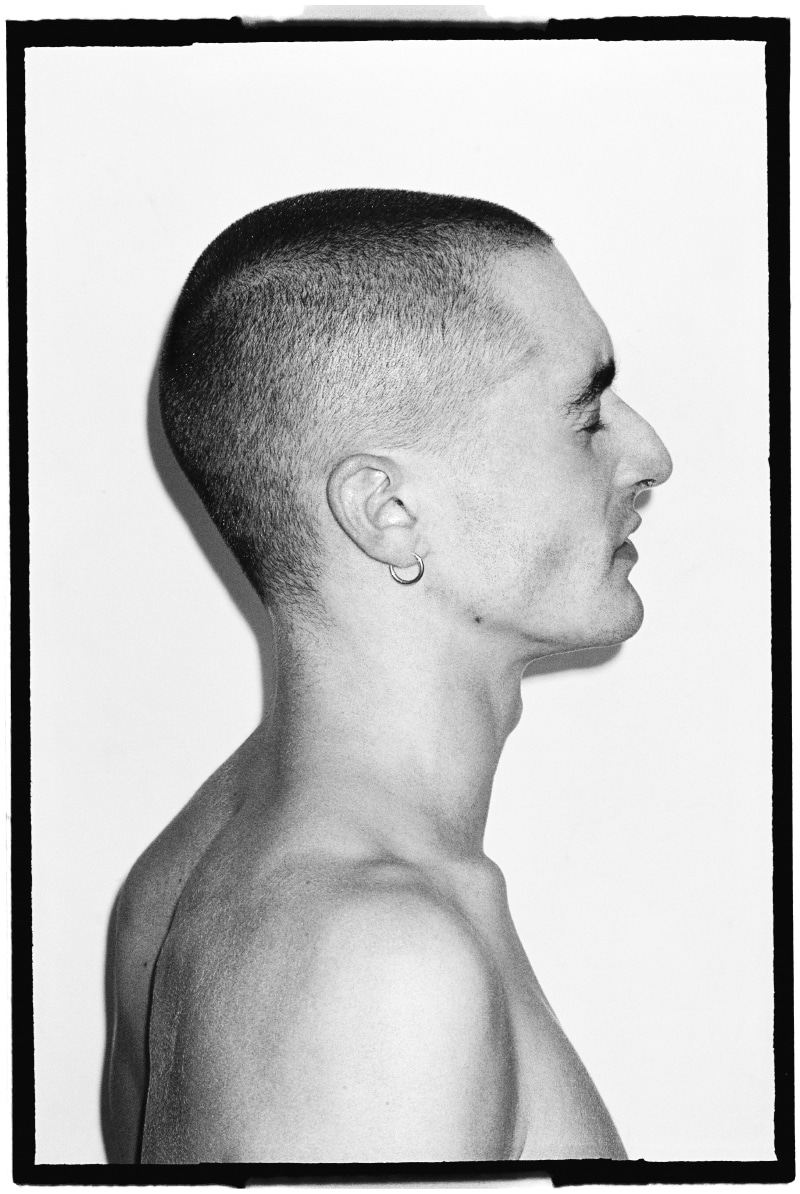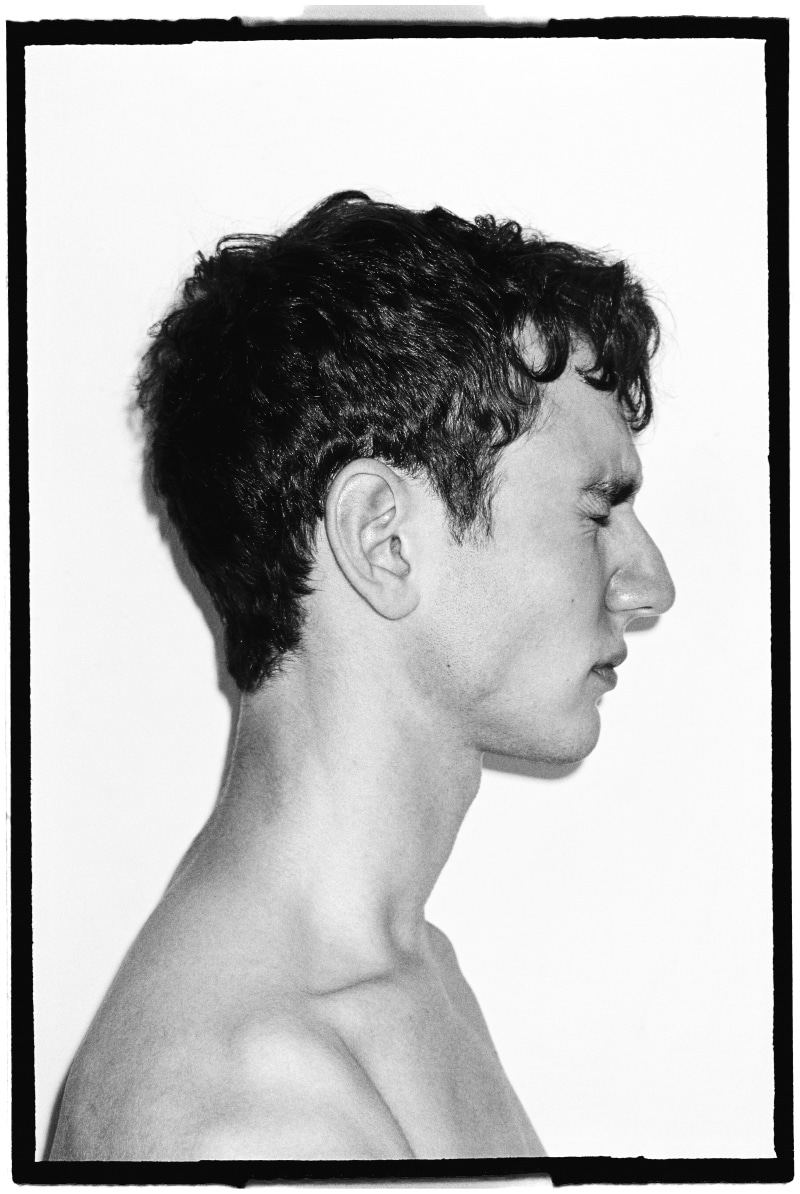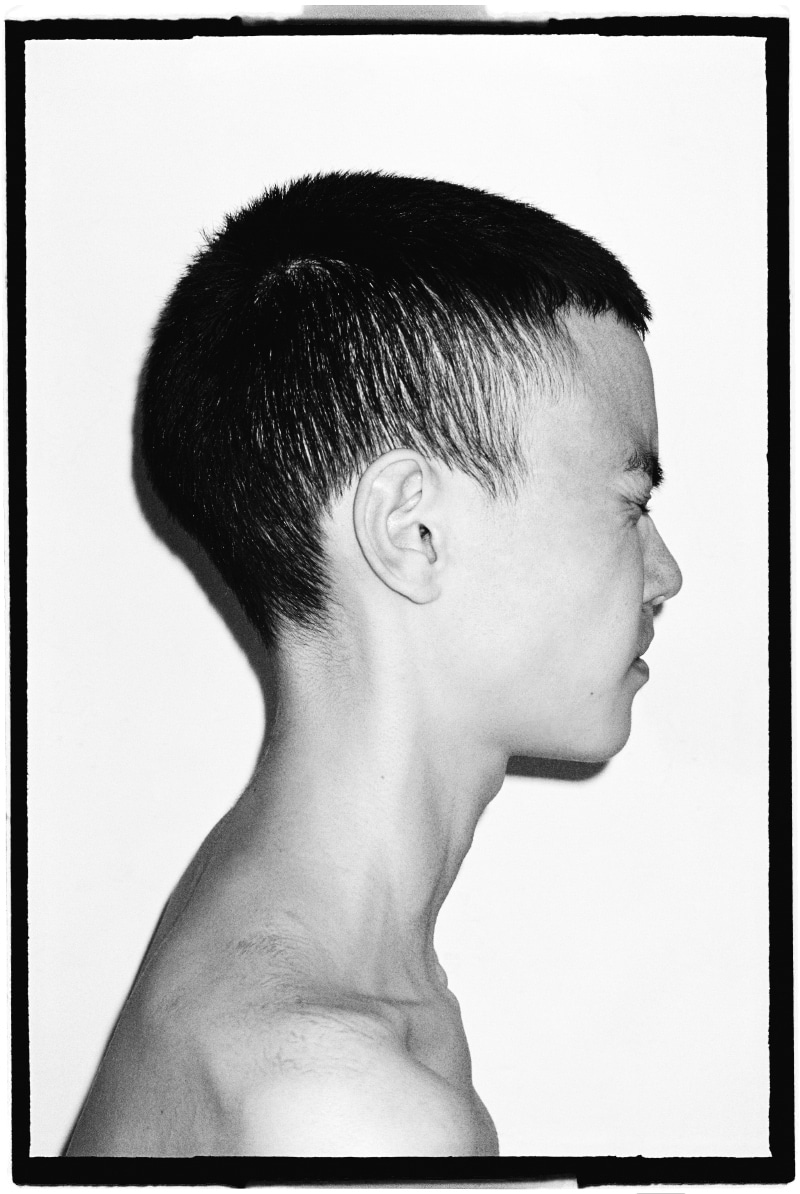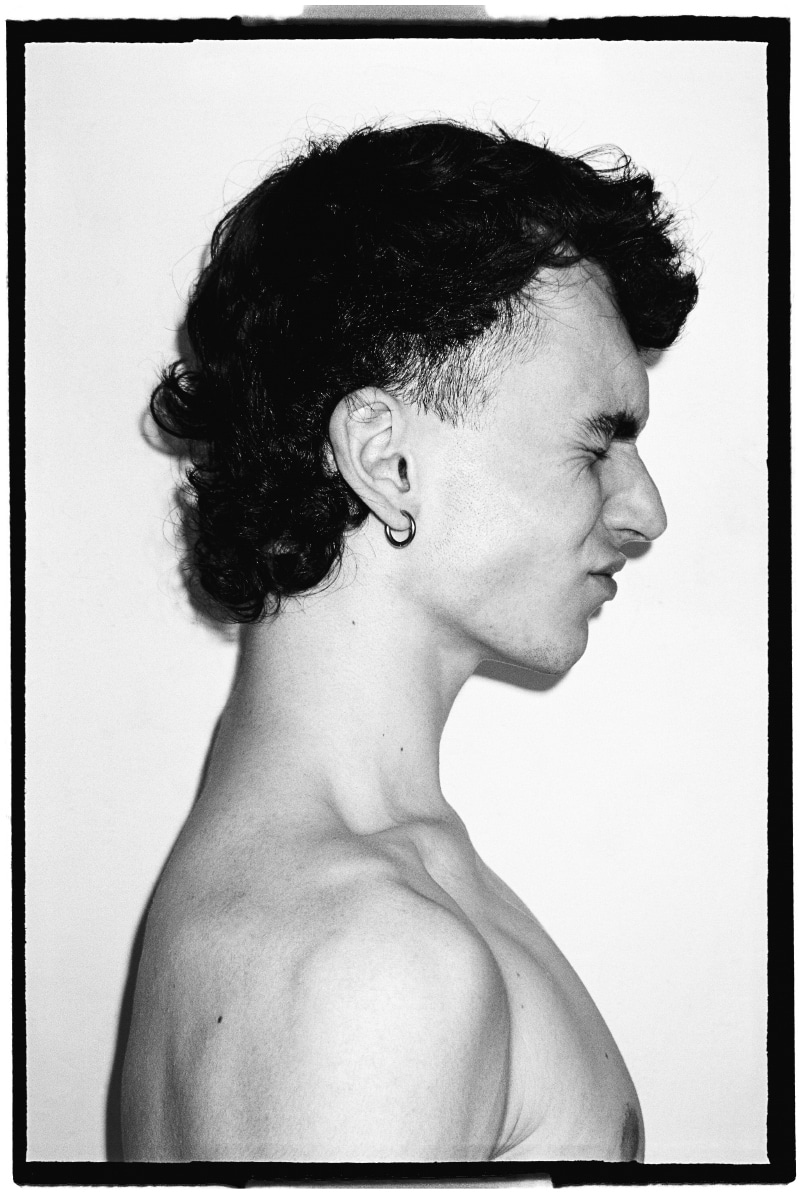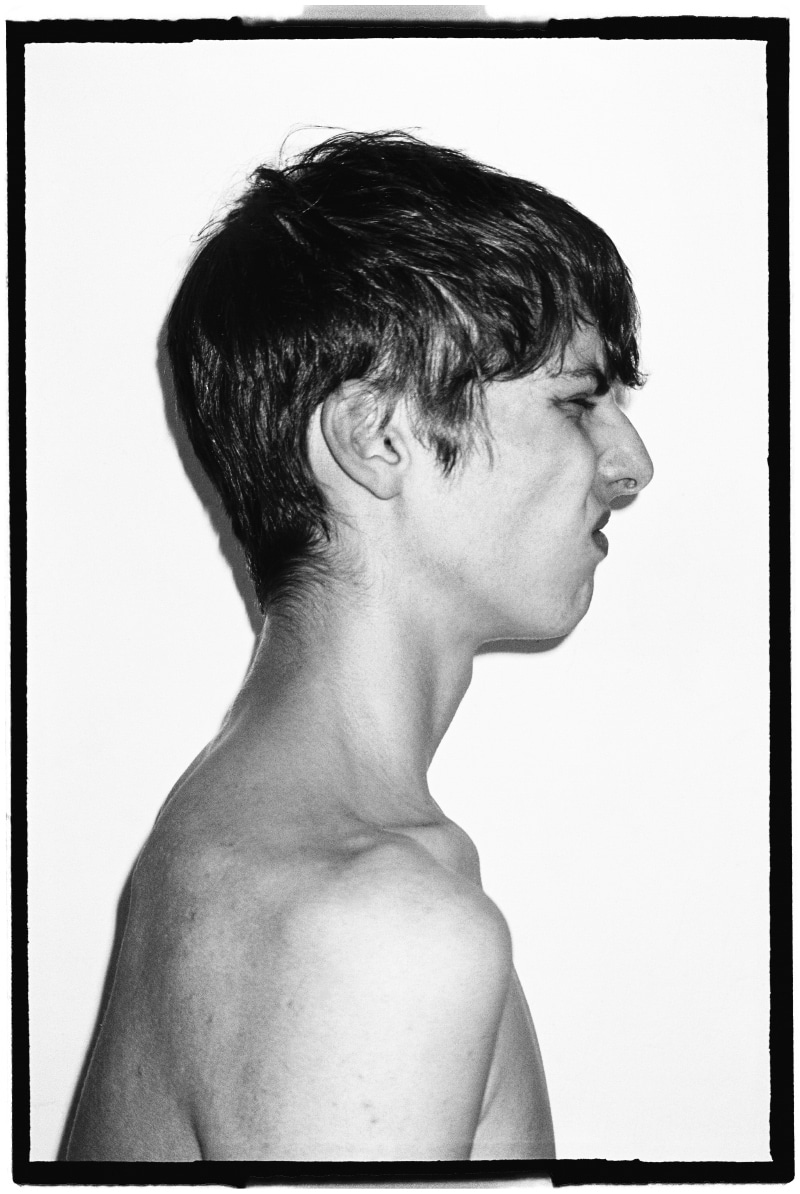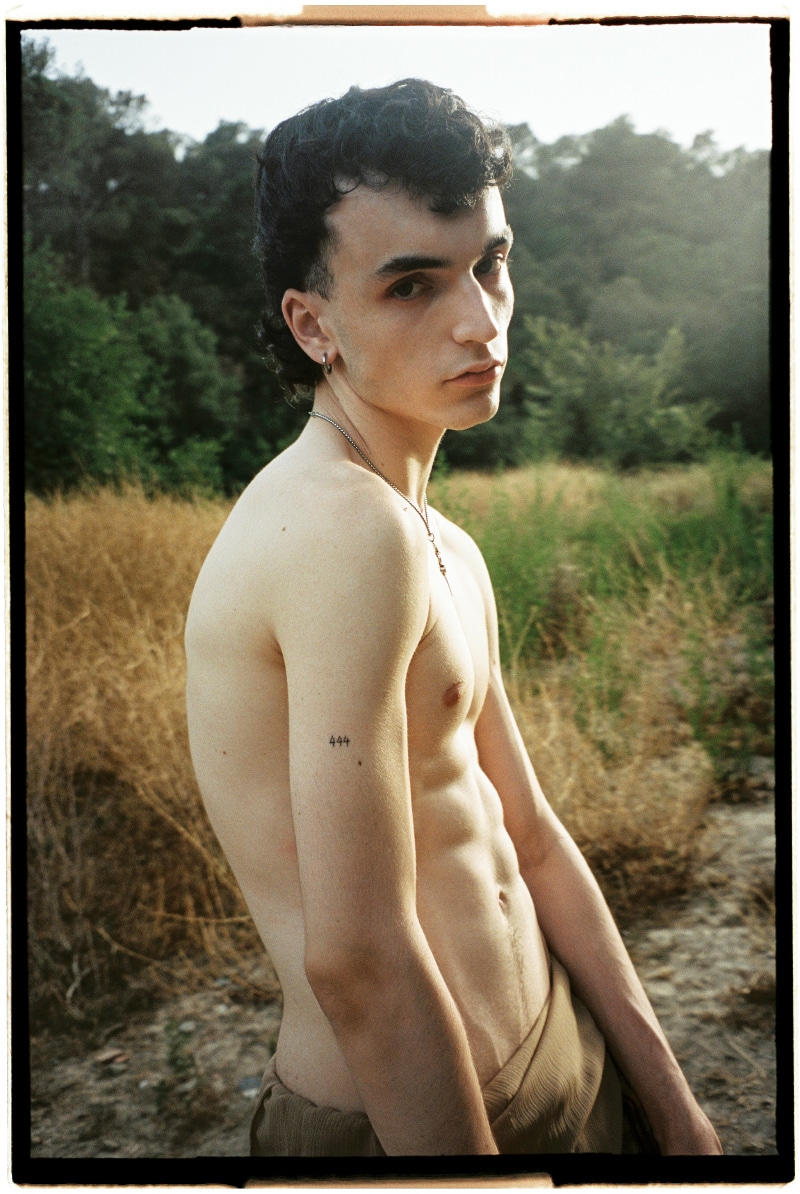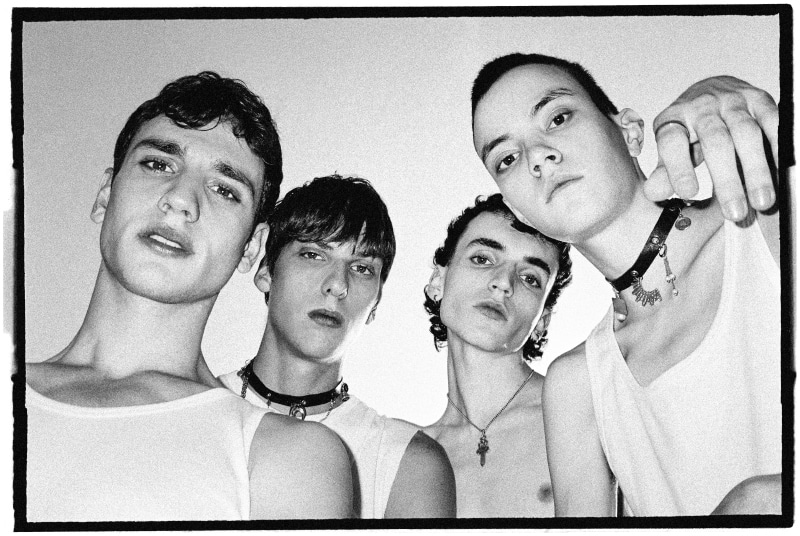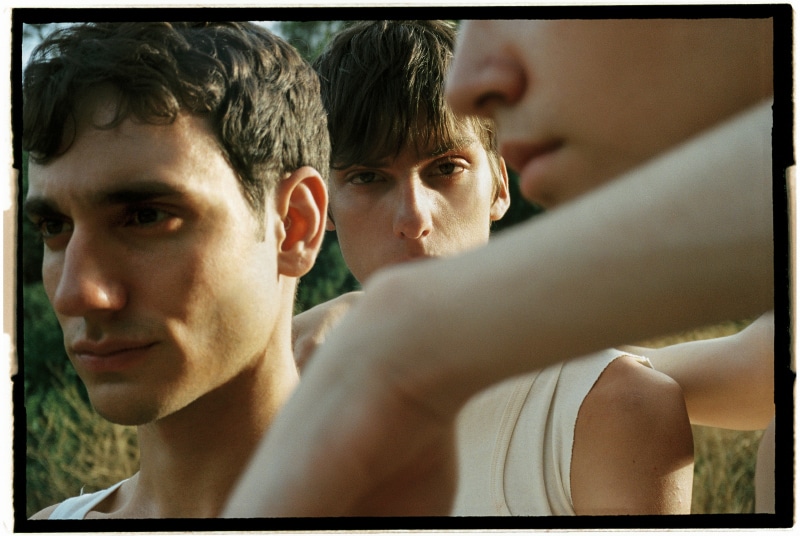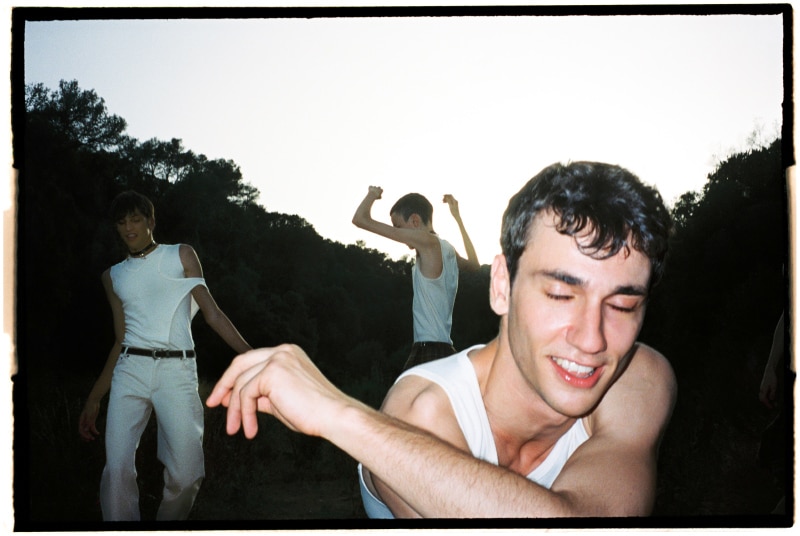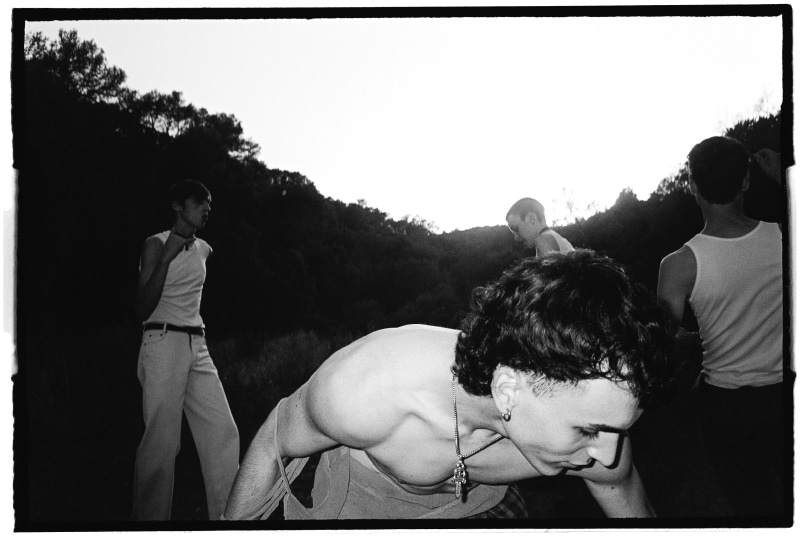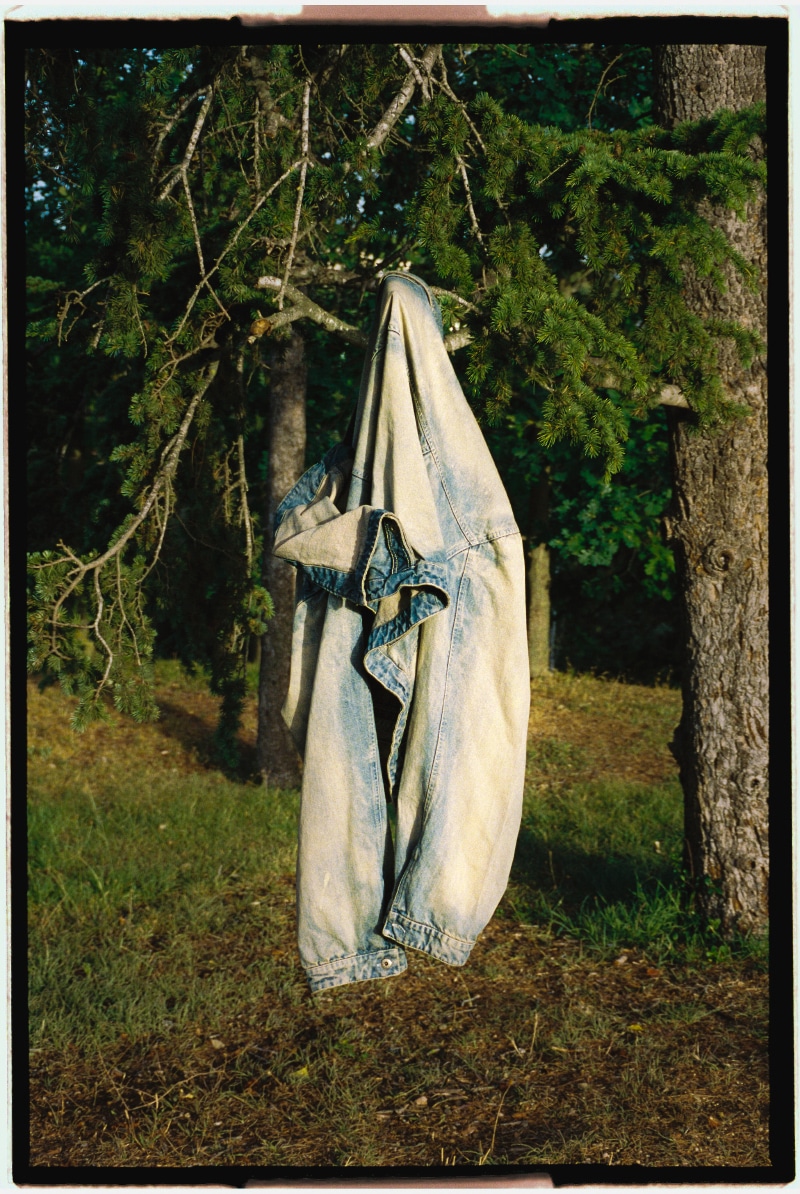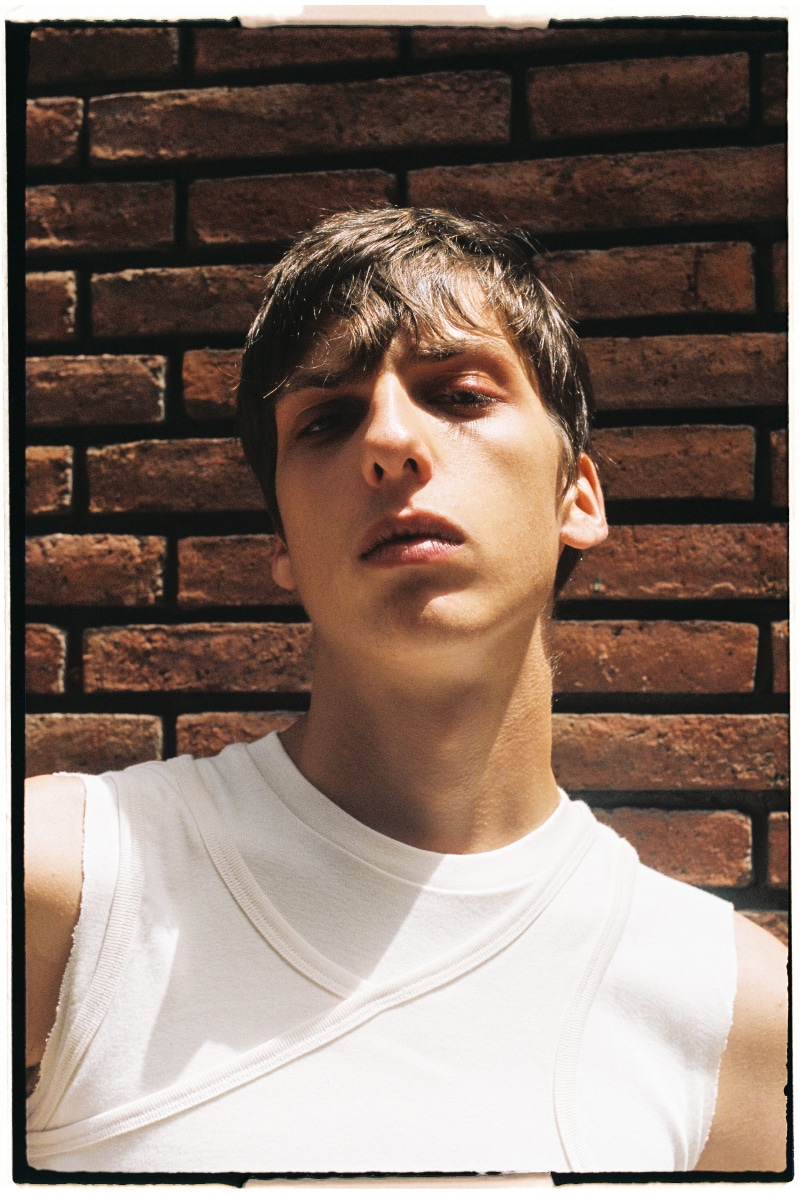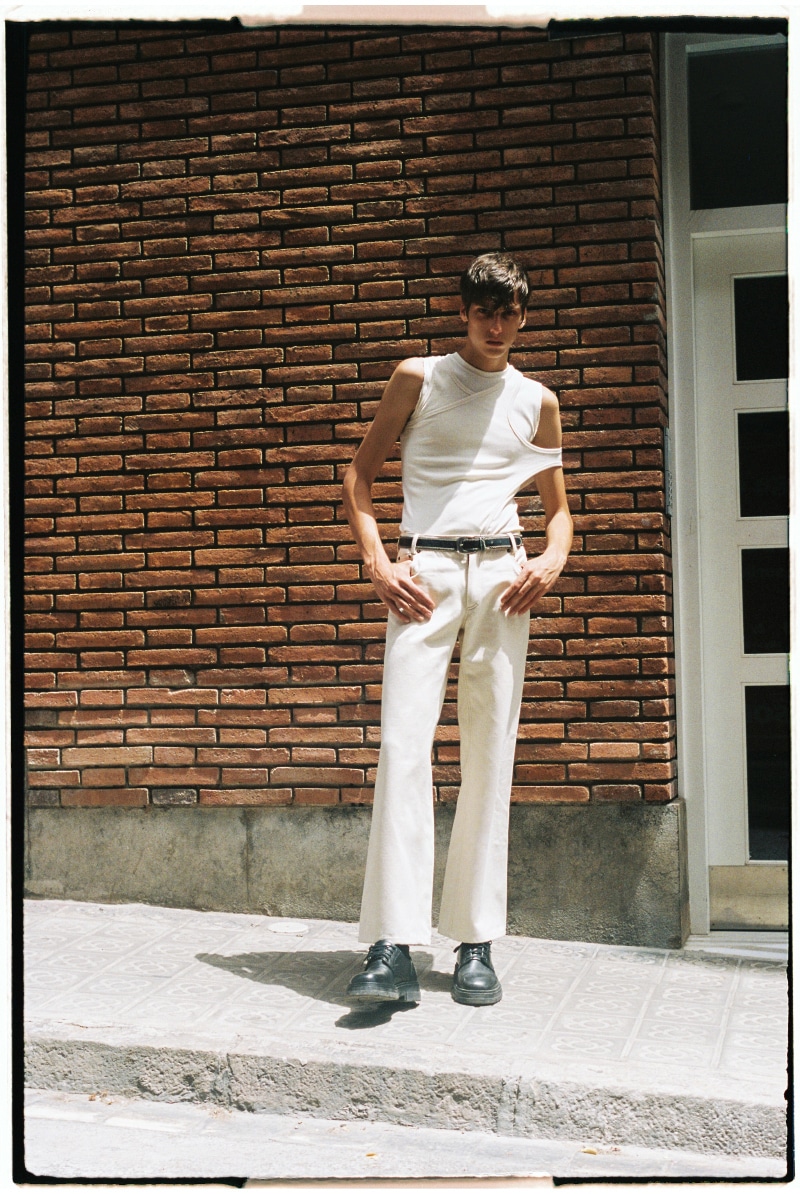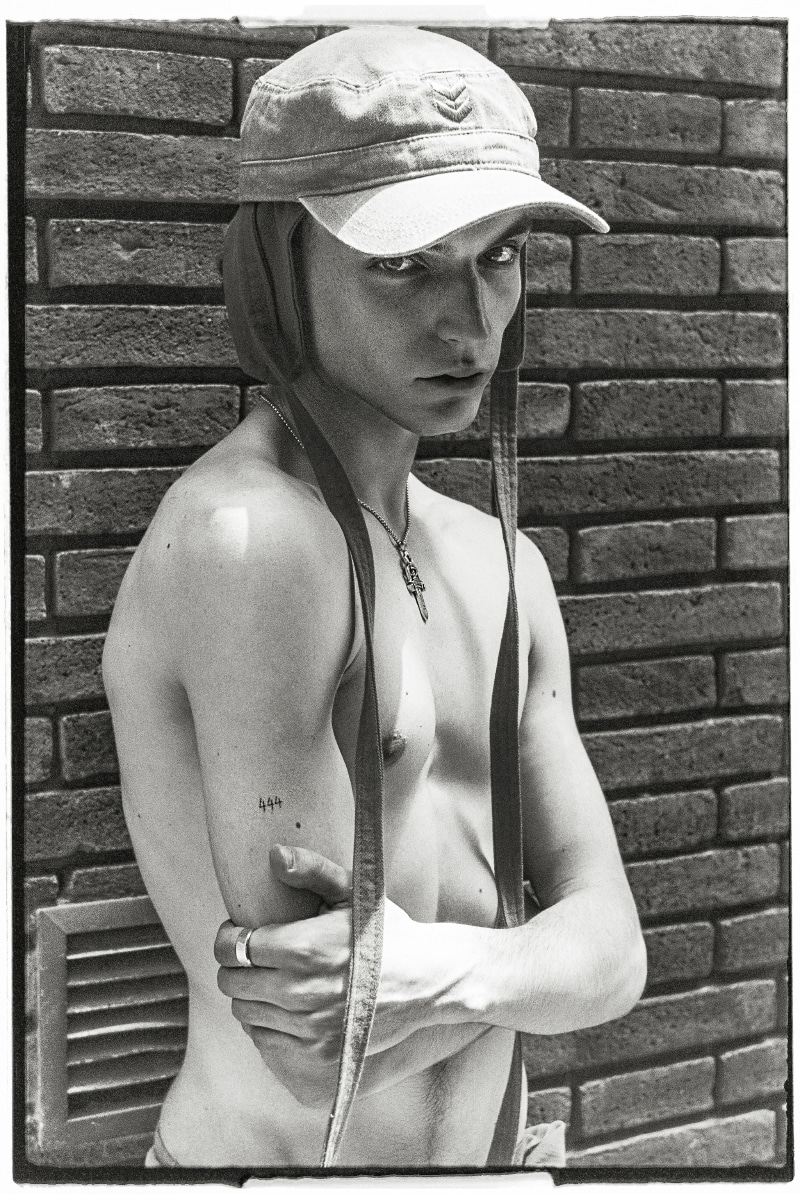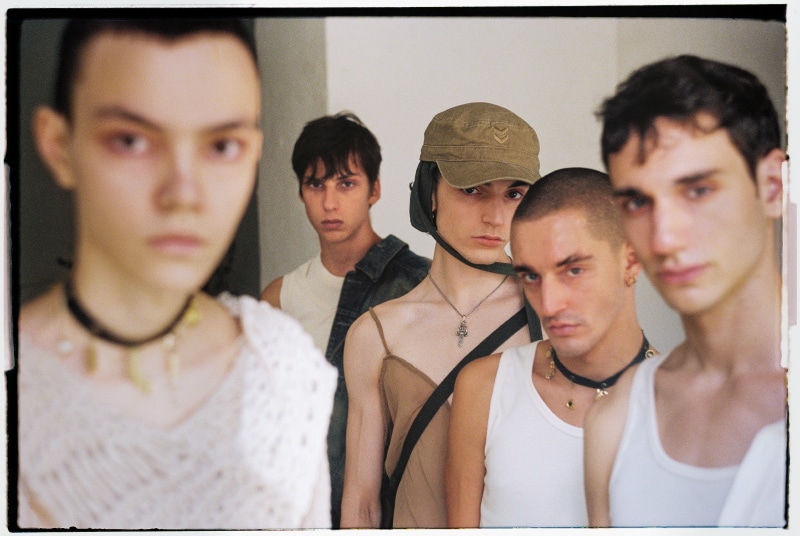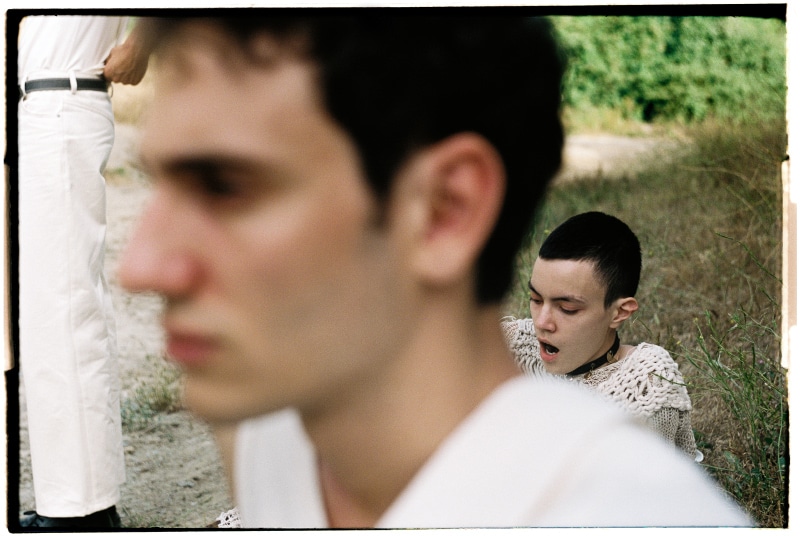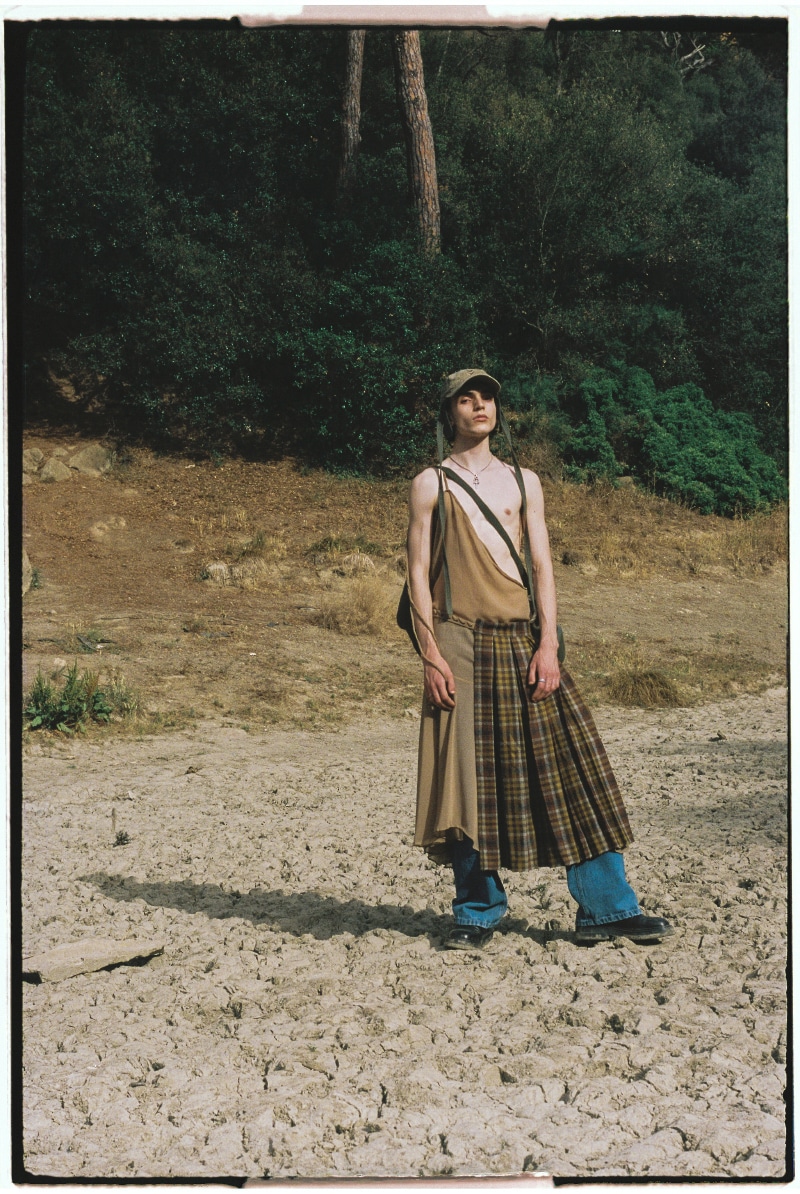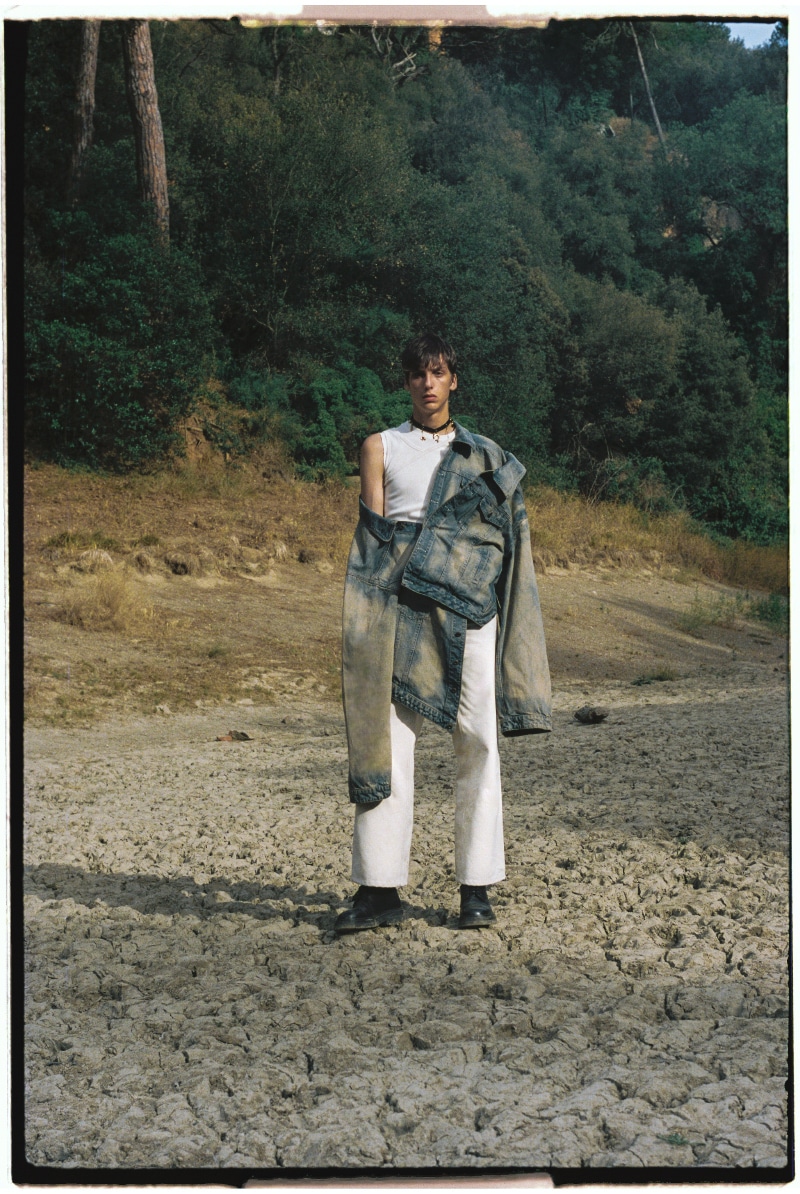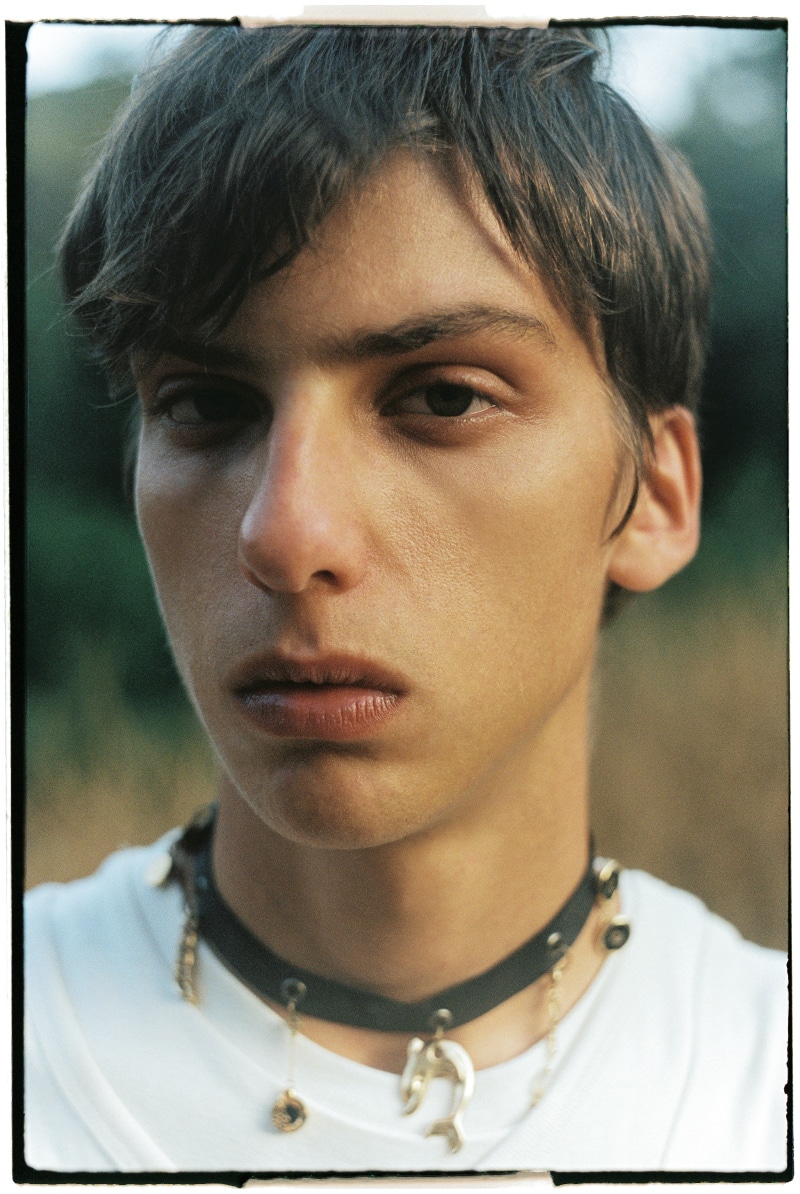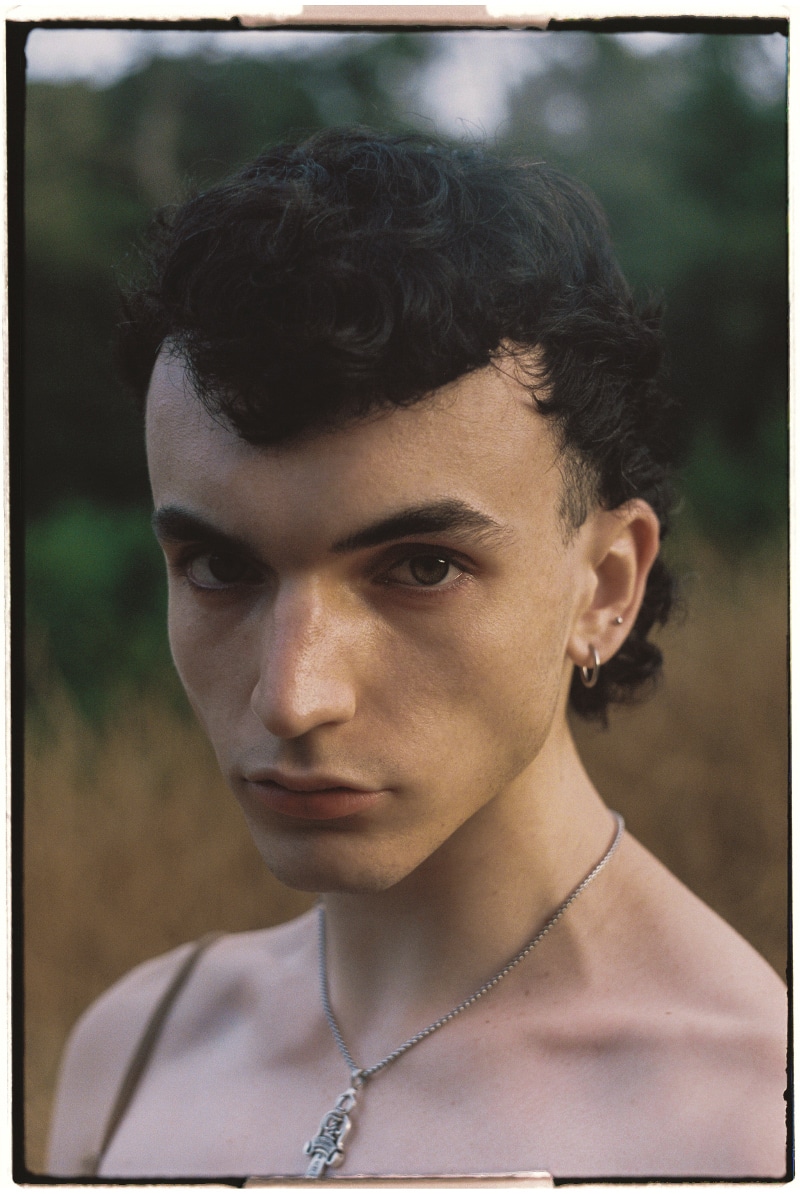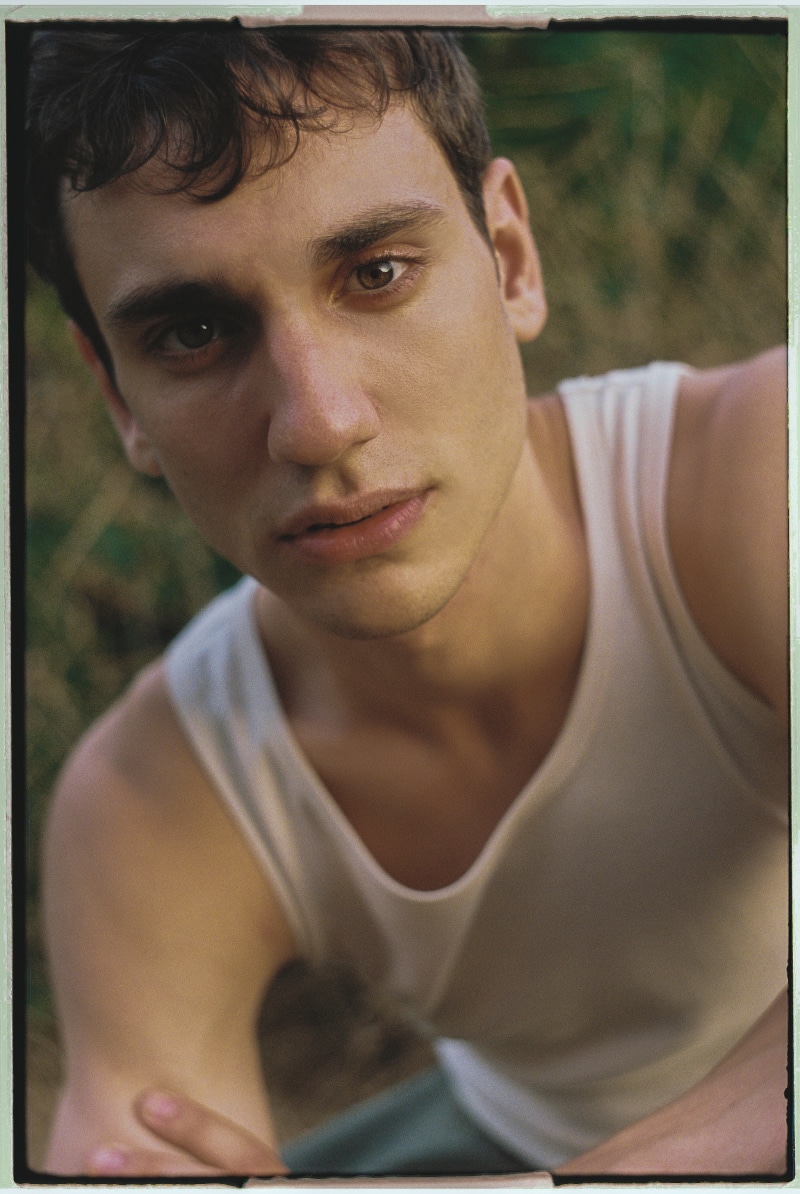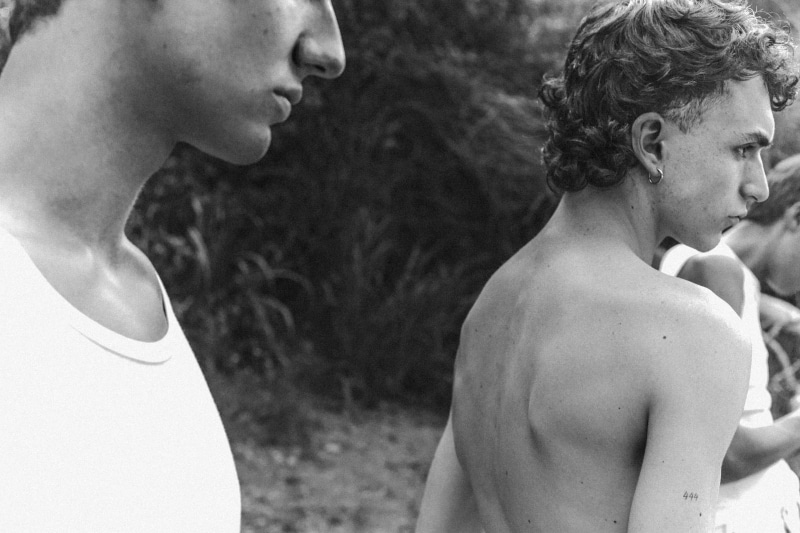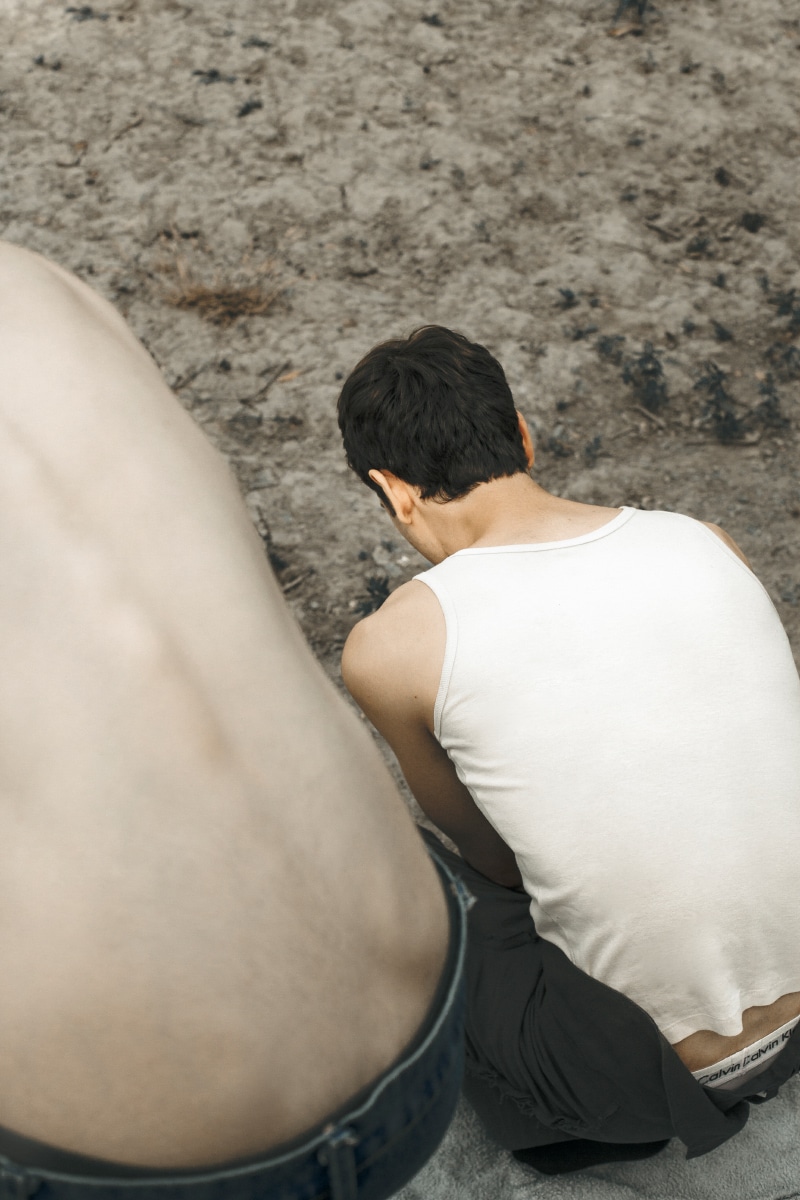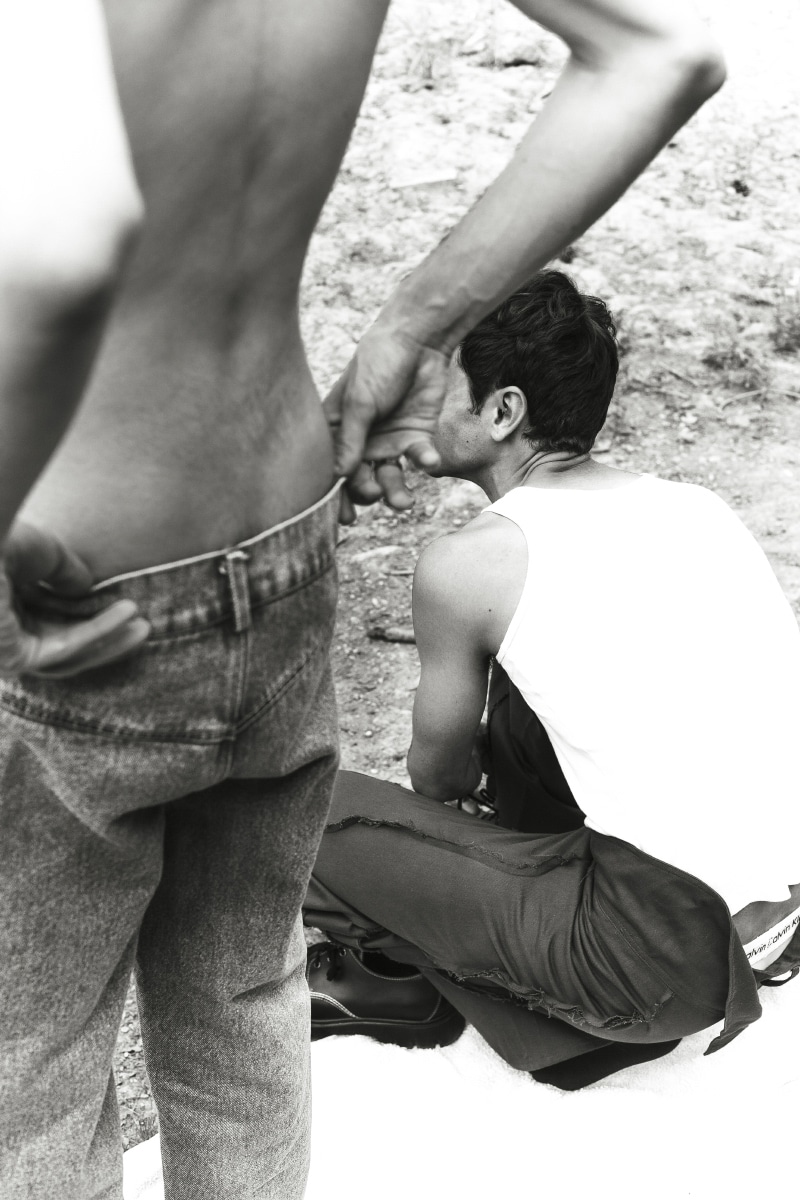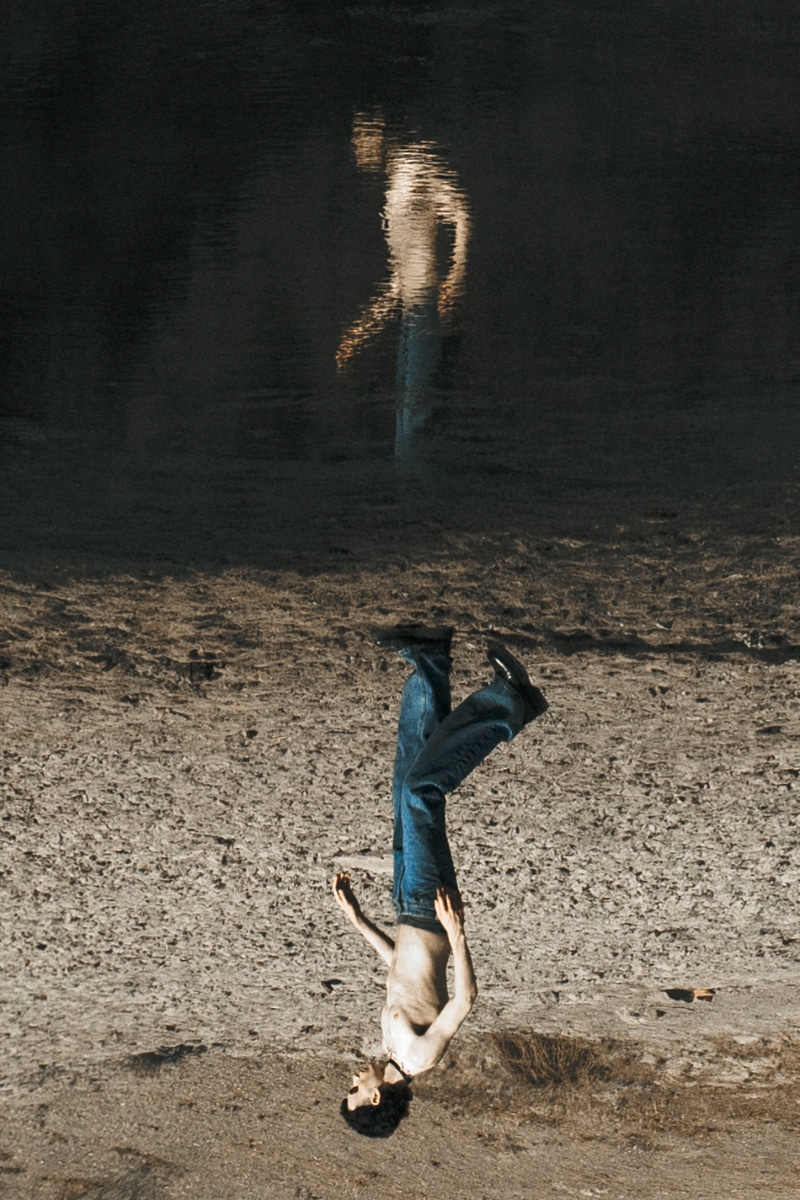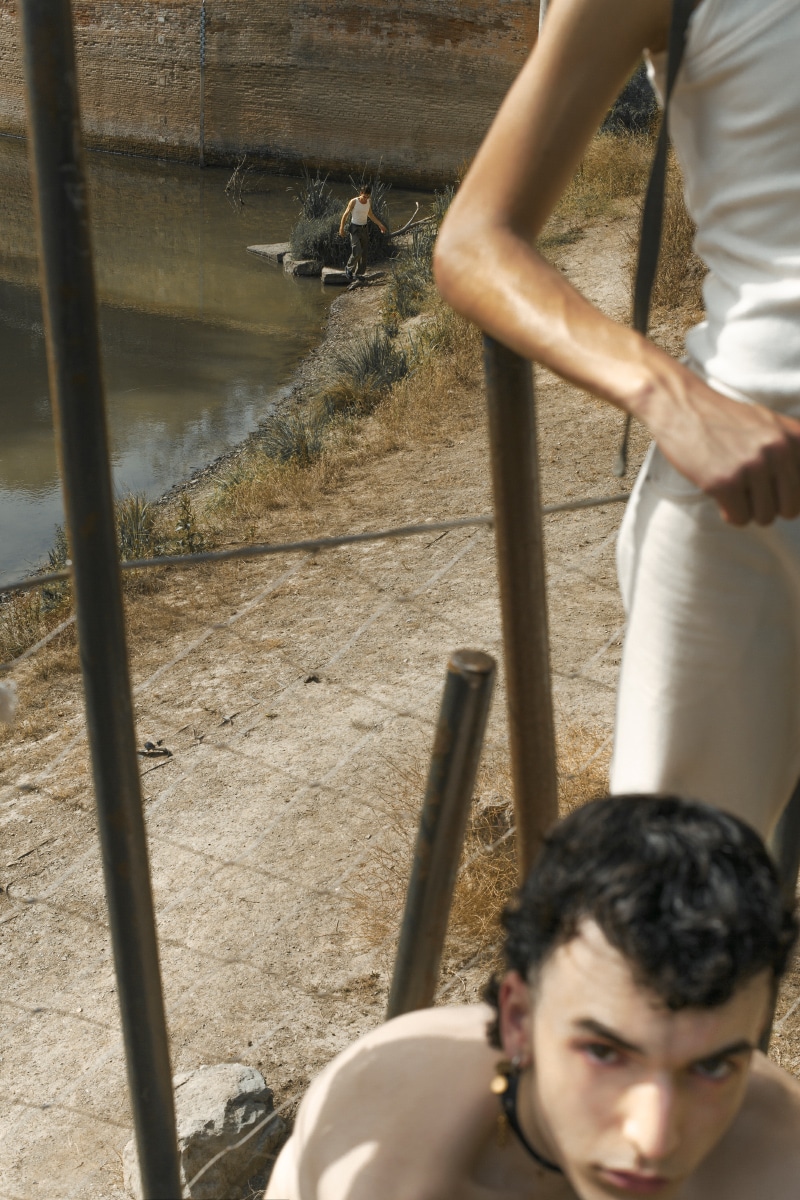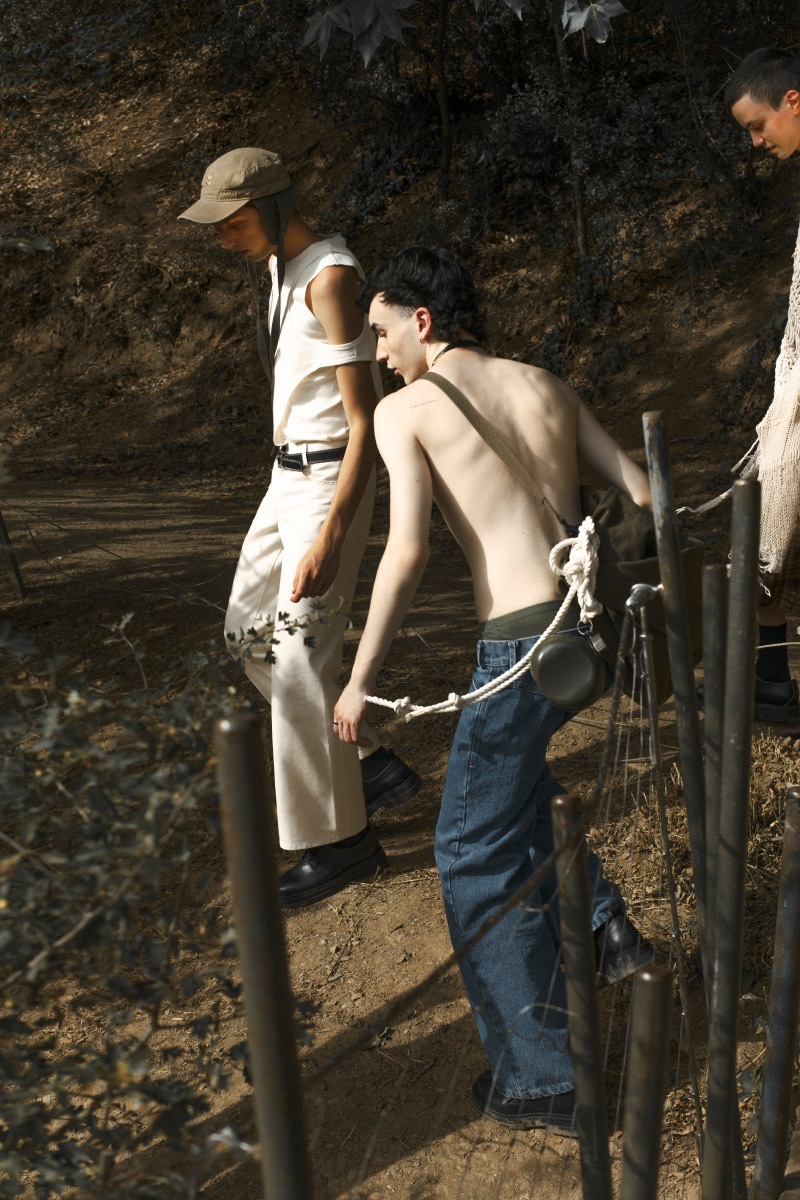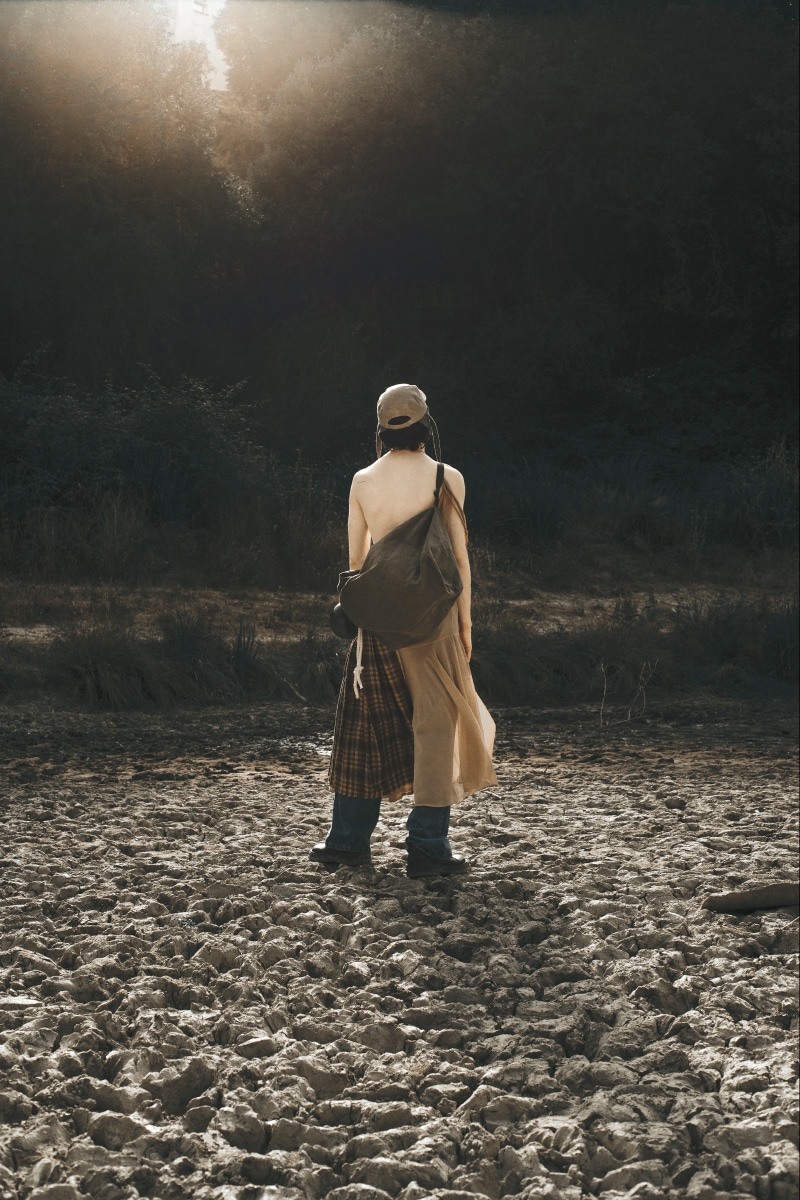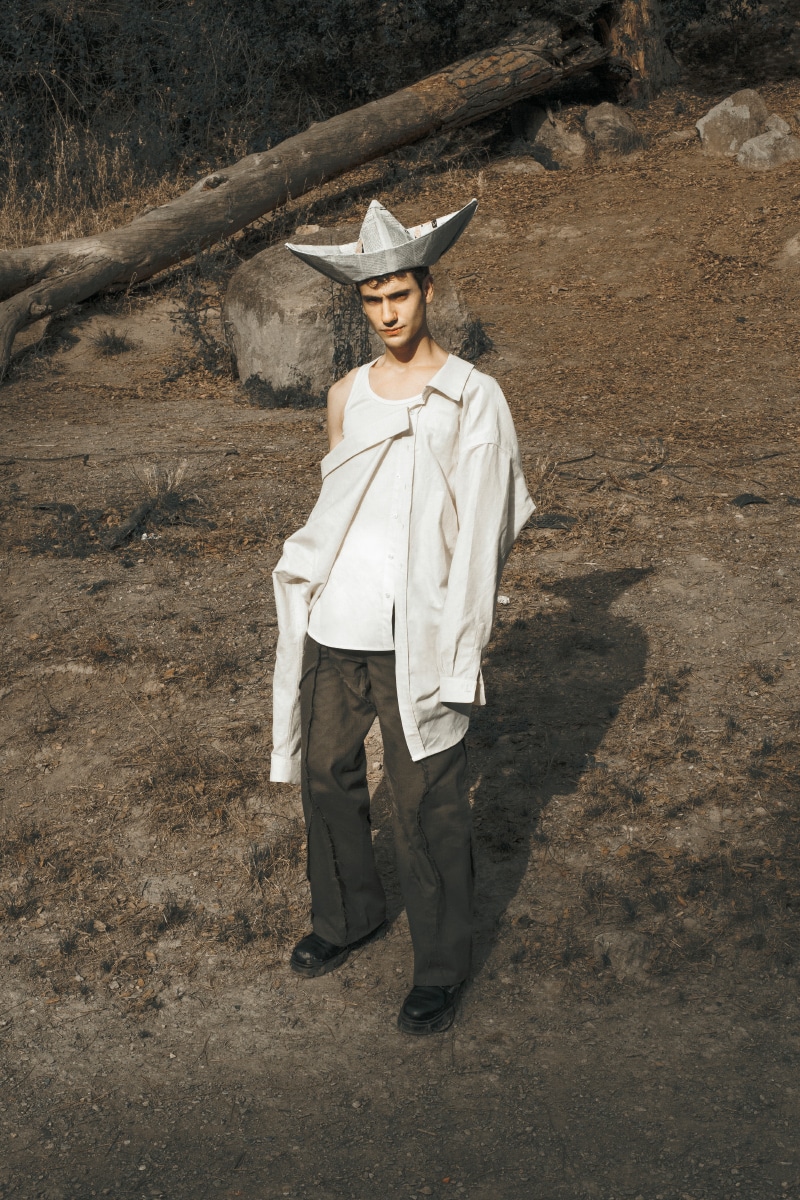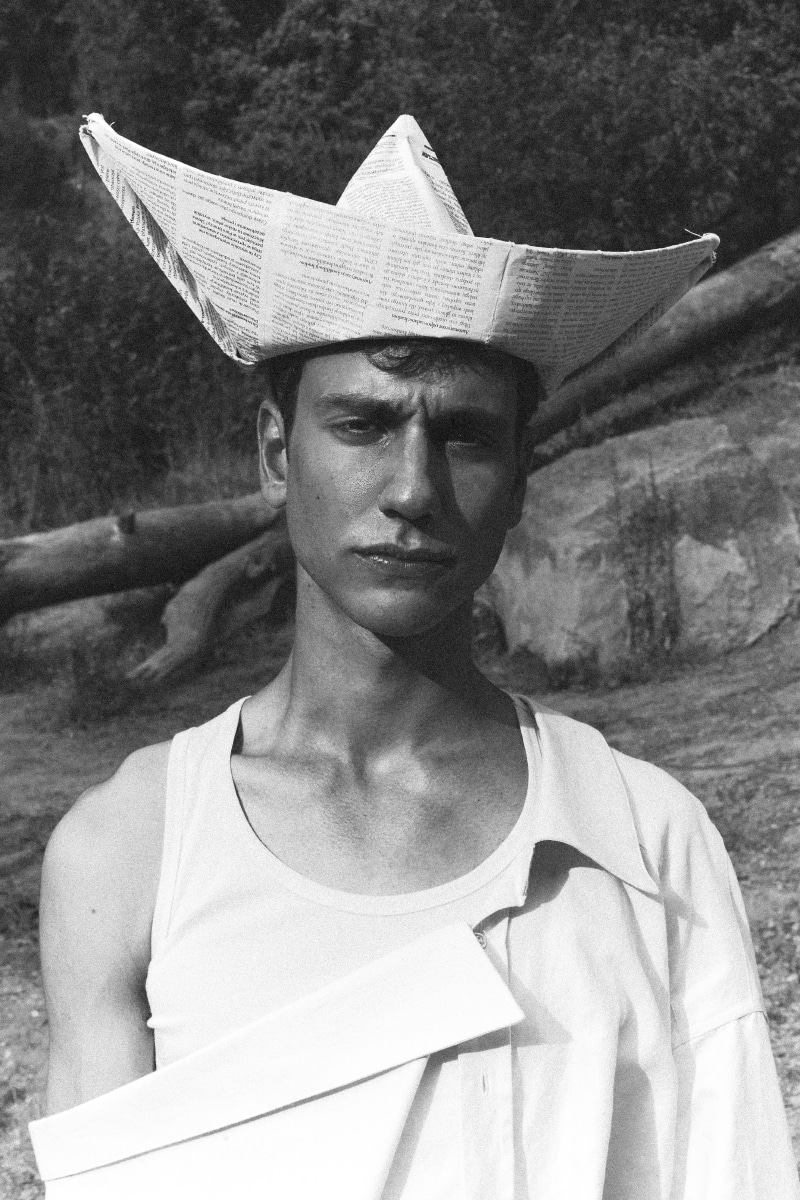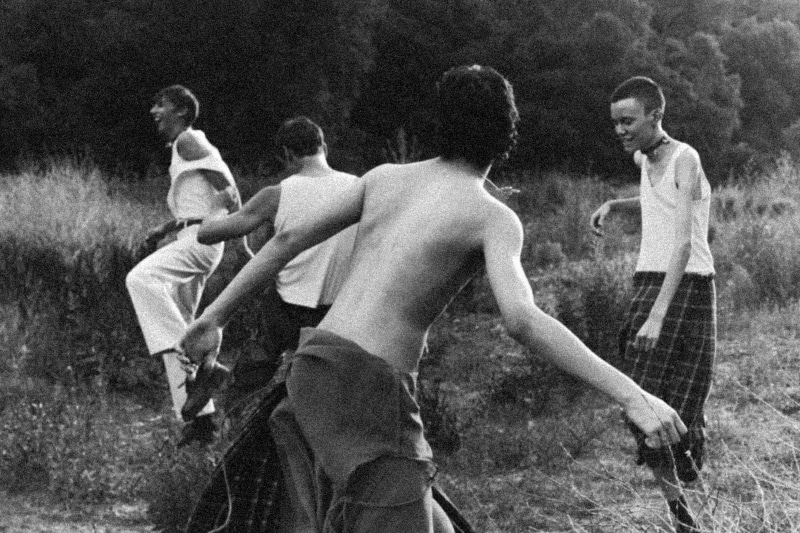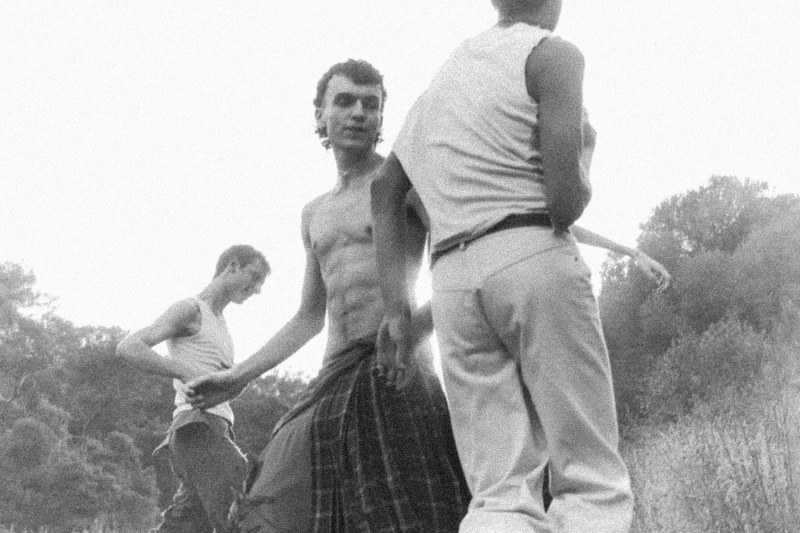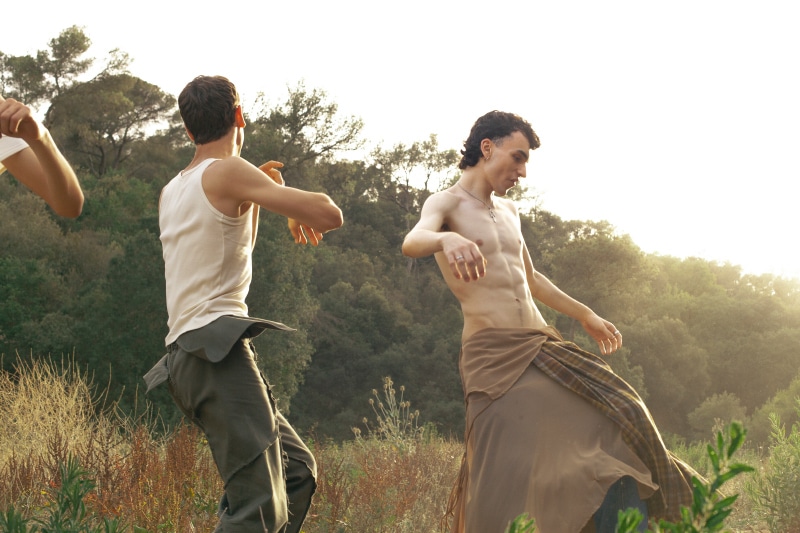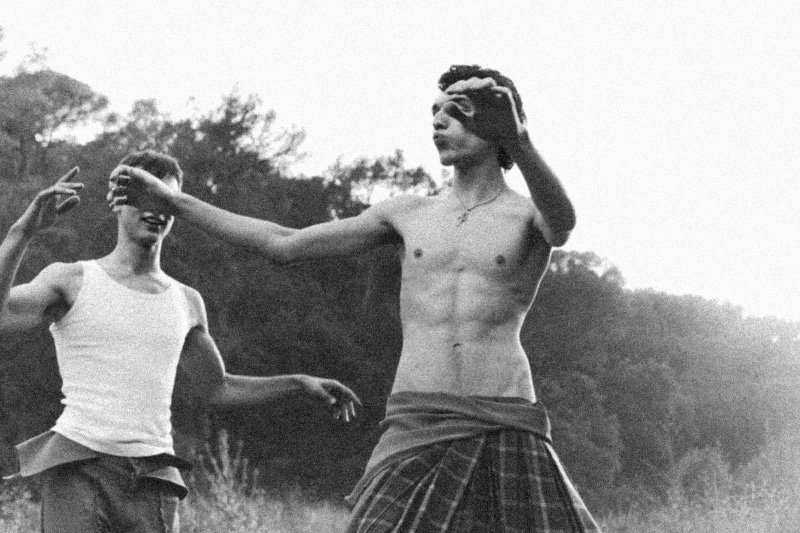 When faced with the challenge of finding a concept for his graduate master's collection, IED Barcelona student Jacek Gleba decided to explore the idea of developing a theme around climate change. He wanted to find a new approach to sustainability, one that felt fresh and new and that focused on the experiences of young people in the present.
'Teen angst' is a collection about the impact of climate change on the youth. It's dedicated to climate anxiety, the need for rebellion, and our collective desire for togetherness and community in a moment of crisis – a collection about young people desperately fighting for their futures. Many times seen as a childish tantrum, climate activism is, actually, one of the most important things we can do in the present.
The menswear collection explores the lives of a group of teenage boys that decide to start living on their own as a community, in order to protest the way adults around them are harming the planet. It includes four looks built with eleven different garments.
Sustainability and transparency
Care for the planet is not only part of the creative process, but also an essential aspect of the production of garments. The collection includes upcycled pieces and designs made with deadstock and vintage fabrics, as well as certified organic cotton fibers. Some of the most interesting garments from a sustainability standpoint are the denim pieces, which were crafted with organic cotton denim and then washed using the technology of Jeanologia, a Valencian company that specializes in sustainable denim washing through innovative techniques like the use of ozone, microbubbles or laser finishing.
What's next for the designer?
Jacek has recently been accepted into the Graduate Diploma in Fashion at Central Saint Martins and will be moving to London in September to attend classes for the school year. His goal is to use this opportunity to continue learning and improving his skills as a designer and to further develop his creative approach to sustainability.
Fashion design and creative direction – Jacek Gleba @itsjacekgleba
Photography – Gabriel Vorbon @gabrielvorbon
Videography – Julia Callís @jaaycw
Set design – Joel Izeon @joelizeon
Makeup and hair – Mery Solerillas @merysolerillas
Creative assistant – Pau Ventosa @sanmrtino
Models
Joan Maria Dotras @jmdotras @francinamodels
Noah Pasqualini @noahpas at @systemagency
Gerard Patris @gerardpatris at @francinamodels
Álex Royo @royoalex
Alex Shih @coolalex2003 at @blaremanagement