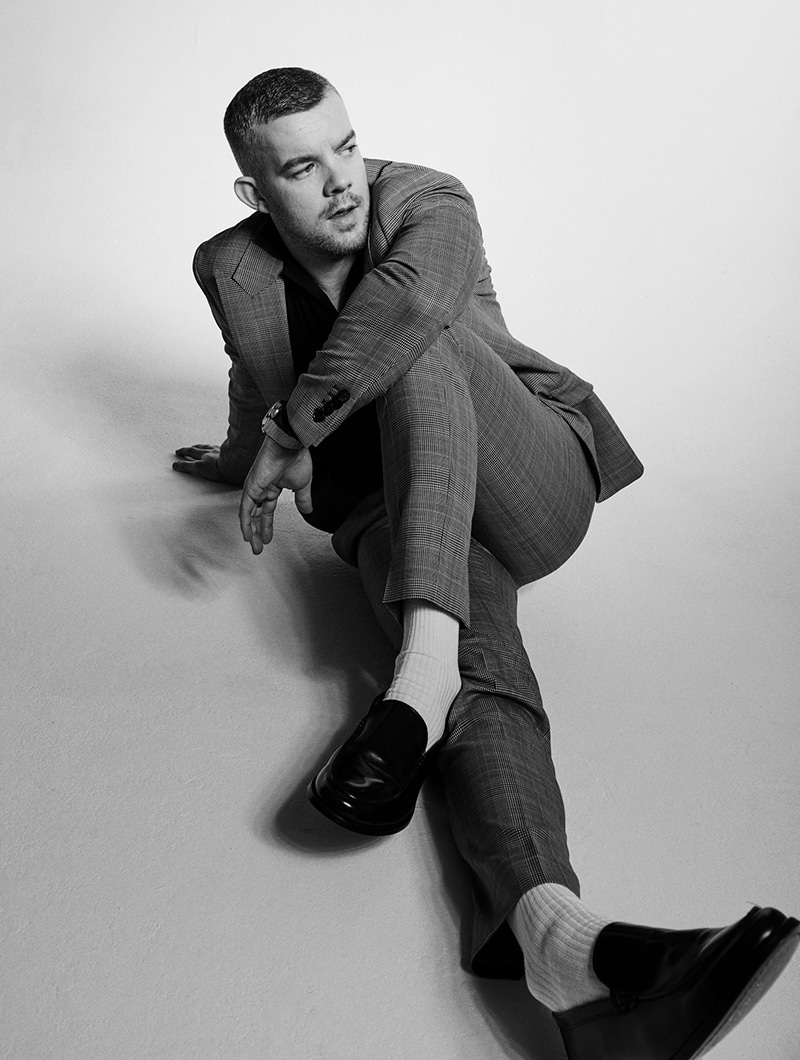 "Because the night belongs to lovers
Because the night belongs to lust
Because the night belongs to lovers
Because the night belongs to us"
In 1978, Patti Smith sang what over the years has become one of the manifestos of rock (originally, the hit recorded by Bruce Springsteen who had written it).
Now, Because the Night is also the title of new ITV TV drama produced by Euston Films (Hard Sun).
Alongside Bertie Carvel, Amrita Acharia, Nina Toussaint-White and Paul Bazely, Russell Tovey is the protagonist.
Already a star of the acclaimed Years & Years, Russel is one of the most interesting actors on the television (film and theater) scene at the moment.
English, passionate, sensitive: our Boy is best known to the general public for the role of George Sands in Being Human and Harry Doyle in Quantico too.
Instead, in Because the Night he plays well-meaning but directionless Nathan, a man trying to escape his past.
 We met him to know more about his life and career and that's what he told us.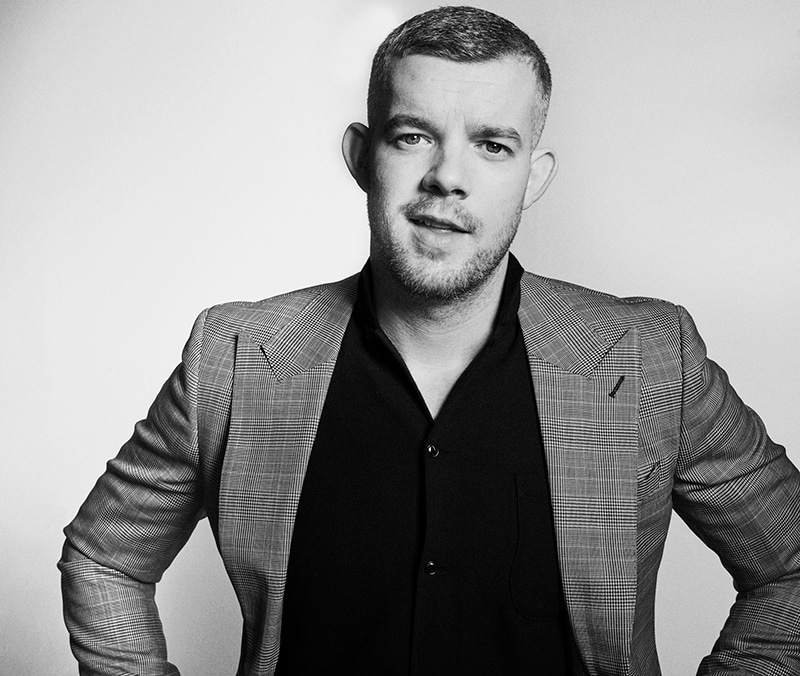 Hello Russell! Using three adjectives, tell us something about yourself?
Enthusiastic, Kind, Sharp.
How and when was your passion for acting born? 
I knew I always wanted to do some form of entertainment after watching films as a child. Films like The Goonies really transported me to another place and I wanted to make sure I could be transported to 'that place' every day. Books were also something I got completely emotionally and mentally invested in. Reading something that was then transformed to the screen was so amazing for me as it previously existed only in my imagination and was then being played out in real life by kids my age! That was it. That's what I wanted to do. I wanted to do what those kids were doing. It was magic.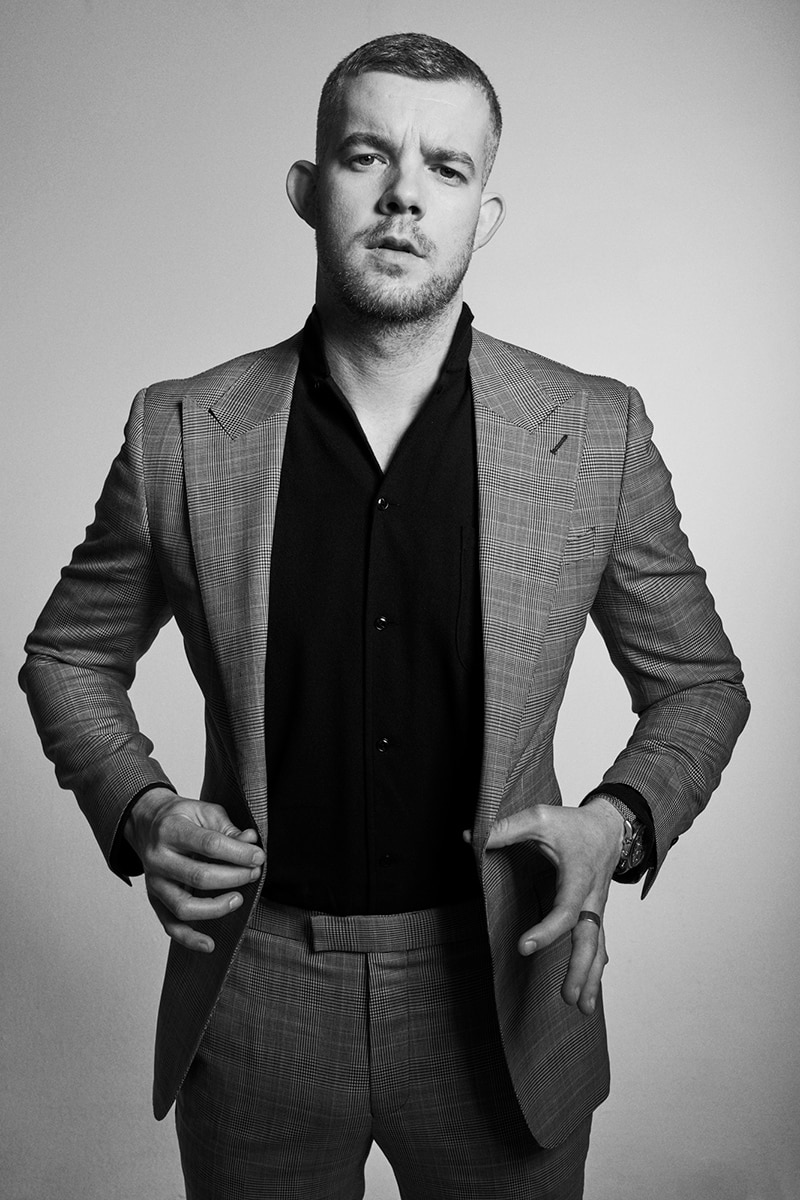 We will next see you starring in ITV's Flesh and Blood directed by BAFTA nominee Louise Hooper. Tell us a bit about your character and what it was like working alongside such great names?
There is nothing more exciting and inspiring than sharing the same space with talented and likeminded imaginative people. The energy and creative dynamics that is developed is unlike anything else. Louise was an absolute pleasure to work with as well as the rest of the cast. We all really had such a great time filming this together and in a way created our own little family on and off the screen.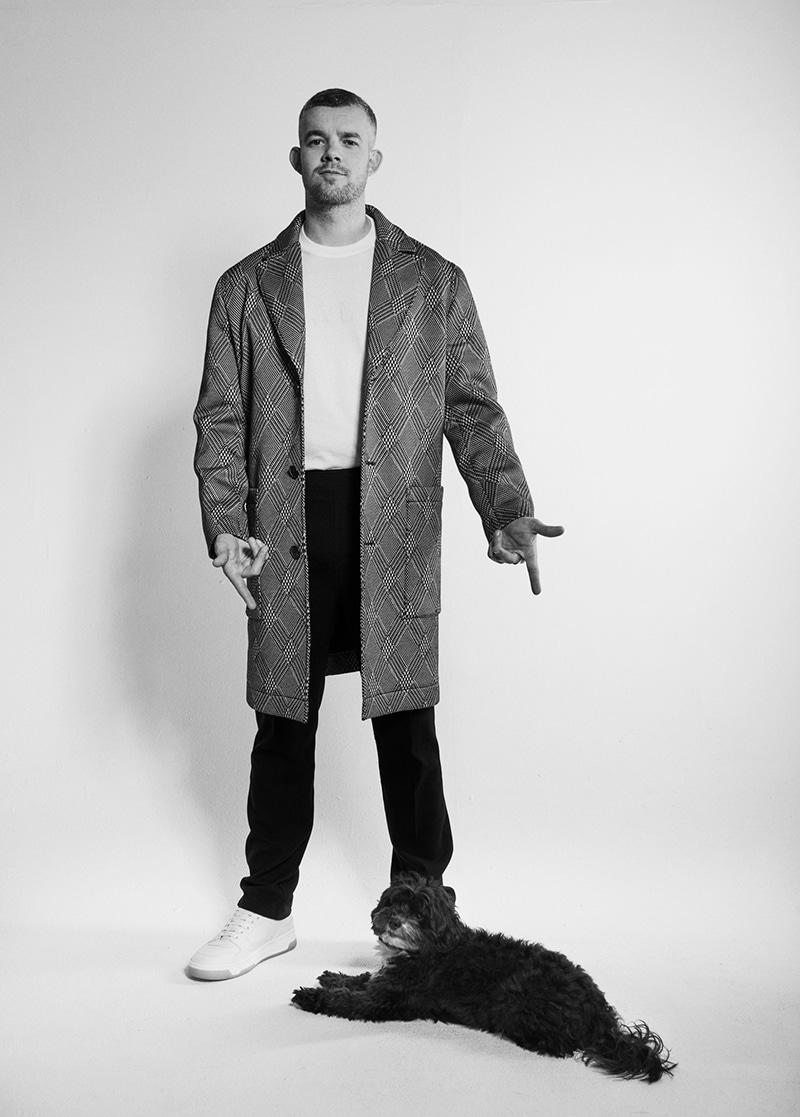 You are the leading role in upcoming ITV drama Because the Night from Luther creator Neil Cross. Tell us a bit about your filming experience on this?
This was one of the hardest jobs I've ever done. Filming was grueling. I always love to completely immerse myself into all of my characters and living inside Nathan's head for 9 weeks was particularly tough. As an instinctive actor, to play a role like this you trick your body into releasing certain chemicals, which is great for my character and the show, but if you don't have recovery time it's hard to keep up. I think being challenged as an actor, as well as in life, is the only way you can progress and I do love a challenge.
 You are playing the character of Nathan, who is described as well-meaning but directionless, a man trying to escape his past. How did you make the character your own?
Yes, I play a man who fundamentally is good, but does something reprehensible. He is haunted by an event that happened in his twenties and has taken him 10 years to build his life back up. He is full of love and just wants love in return.  I really hope the audience feel as conflicted when it comes to Nathan as I did.
 We are huge fans of Russell T. Davie's Years and Years for the BBC (UK) and HBO (US)! You also received a Critic's Choice Award for your role in the show -congratulations! Tell us about some of your happiest moments/memories from filming.
All of it… from start to finish! The cast. The Crew. The director. The writing. I would wake up each morning excited to get to set. It really was the most joyous job and an absolute pleasure to be a part of such an amazing show. I am also very proud of the stories it tells, about what it takes for a family to stick together and the surprising love that grows between Daniel and Viktor. As anxiety-inducing as it is, it's also incredibly compelling with so many dynamics that really do make it such a fascinating drama.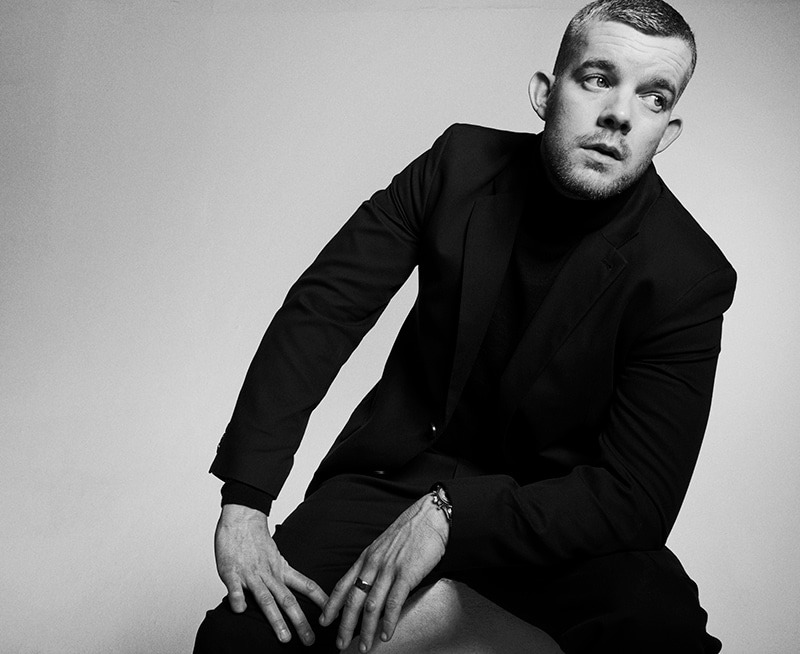 Theatre is another great passion of yours. You are currently in NYC rehearsing for Scott Rudin's revival of Edward Albee's Who's Afraid of Virginia Woolf on Broadway. How do you separate the three 'souls' of acting: cinema, TV, and theatre?
They all require different technical skills, but ultimately it's all about storytelling. Making sure the story is totally clear and you know exactly what you're saying at any given moment. That's a skill that sounds easy and obvious, but it is the most important skill when it comes to being an actor.  
You also have your incredible podcast Talk Art. What inspired you to do this?
I am art obsessed!! And, it just so happens that one of my best mates, Robert Diament, is also a total art geek. So Talk Art was born from two art nerds wanting to meet and speak with likeminded people. Our goal is to make the conversations with guests feel natural and for our audience to make art accessible, non-academic, non-elitist, gossipy and fun. You really don't need to know anything about art to listen to our show. Download them and listen to some of the greatest voices like Ian McKellen and Lena Dunham whilst you are on your commute to work, cooking dinner or hanging out with mates – really easy and fun listening!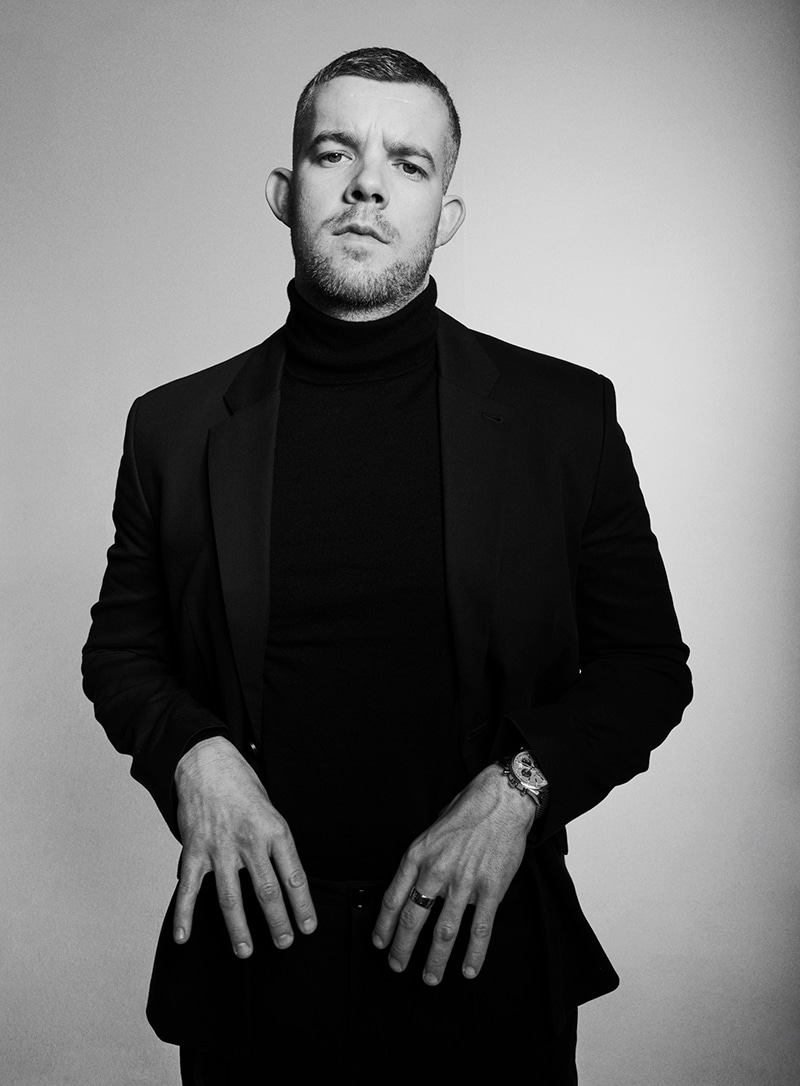 Any other exciting future projects you can speak about?
Let's wait and see! The rest of the year is pretty solid with the play and am totally immersing myself in that. If you are in New York you should come and see it at The Booth Theatre from April.  
As always, our last question: what is really FUCKING YOUNG! today?
My music tastes. Currently, I have a solid Little Mix playlist for the gym.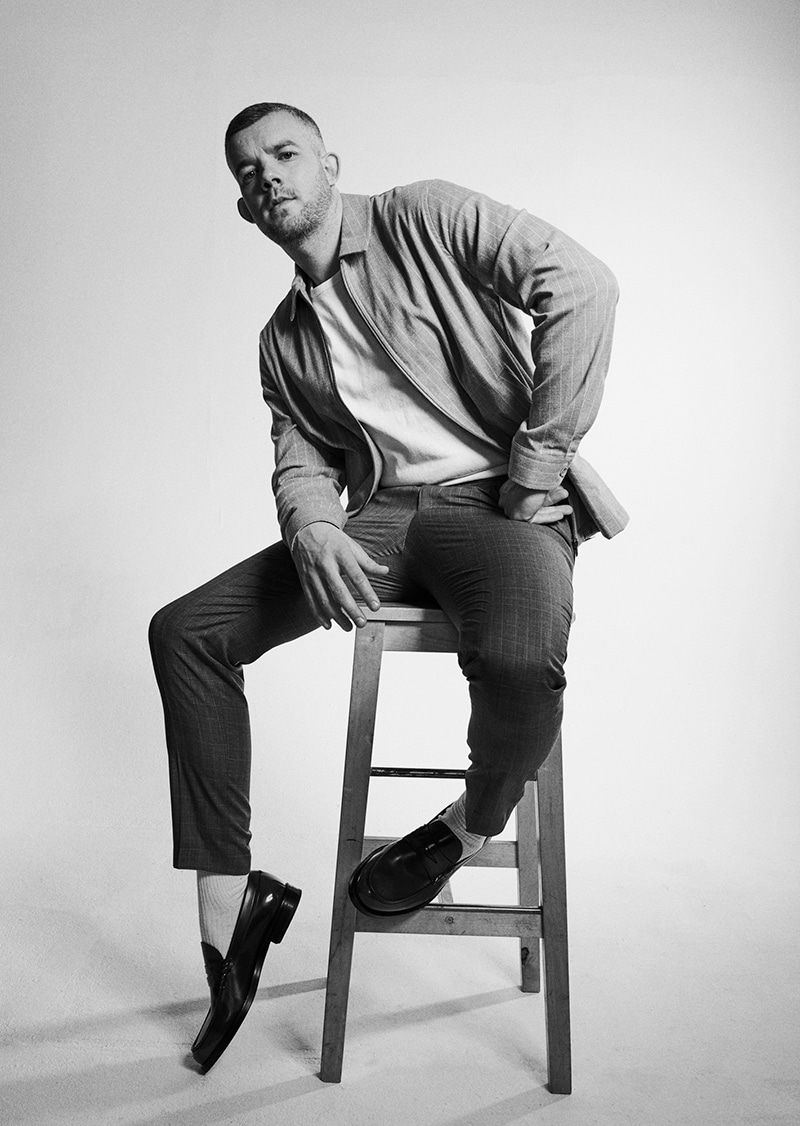 Photography: Joseph Sinclair @josephsinclair
Styling: Emily Tighe @emily_tighe @ The Only Agency
Grooming: Buster Knight @busterknight @ The Only Agency
Styling Assistant: Poppy Norton @poppyscarlet__
BRANDS: AMERICAN VINTAGE, BALLY, BOSS, FILIPPA K, UNIQLO, PRINGLE, RUSSELL & BROMLEY, REISS,  RUSSELLS OWN, TOPMAN, YOU MUST CREATE,  WEEKDAY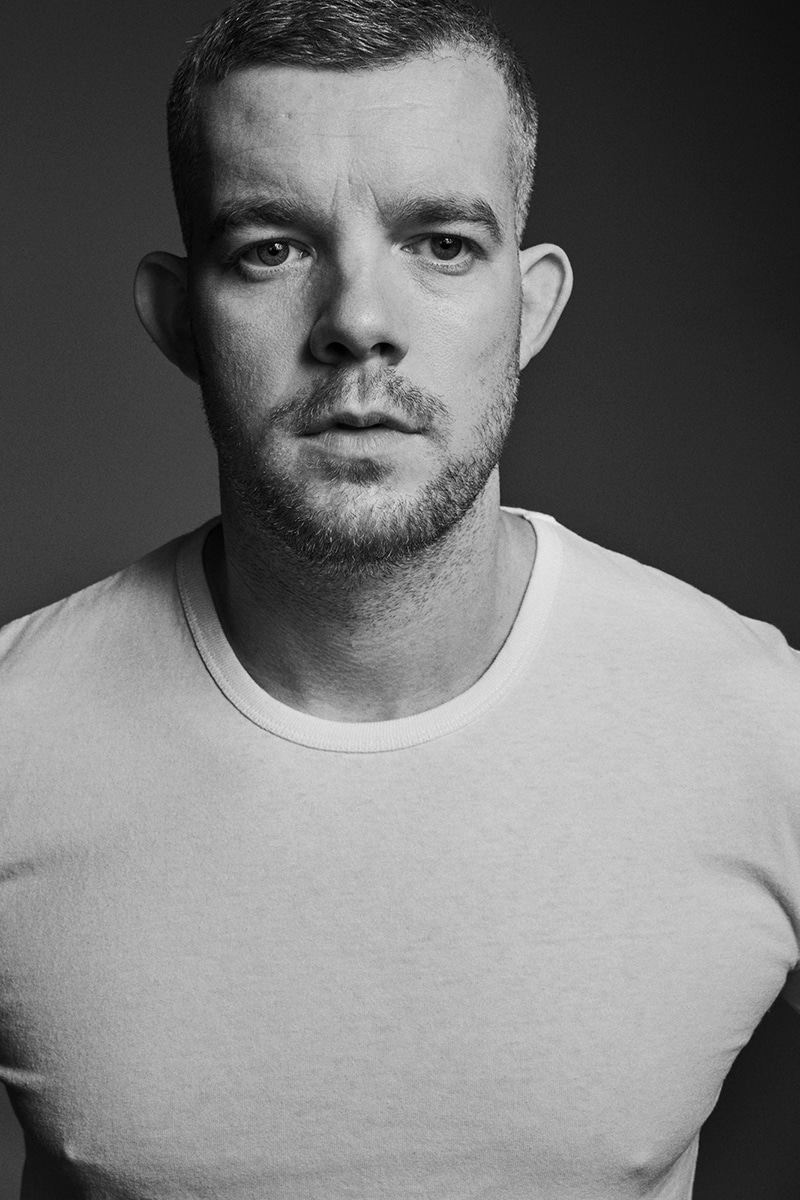 Flesh And Blood continues tonight and tomorrow at 9 pm on ITV1.