It was in 2020 when the Théâtre du Châtelet premiered for the very first time "Room With A View", the latest original creation of Le Ballet de Marseille in collaboration with French producer and musician Rone. For Marine Brutti, Jonathan Debrouwer, and Arthur Harel, founders of (LA) HORDE and co-directors of the Marseille ballet, it was a big challenge as it was their first blockbuster show in Paris. Unfortunately due to the beginning of the sanitary crisis, the show has been shortened and despite trying multiple times to relaunch it (at the Théâtre National de Chaillot for example), "Room With A View" has never been living fully his life in front of the public.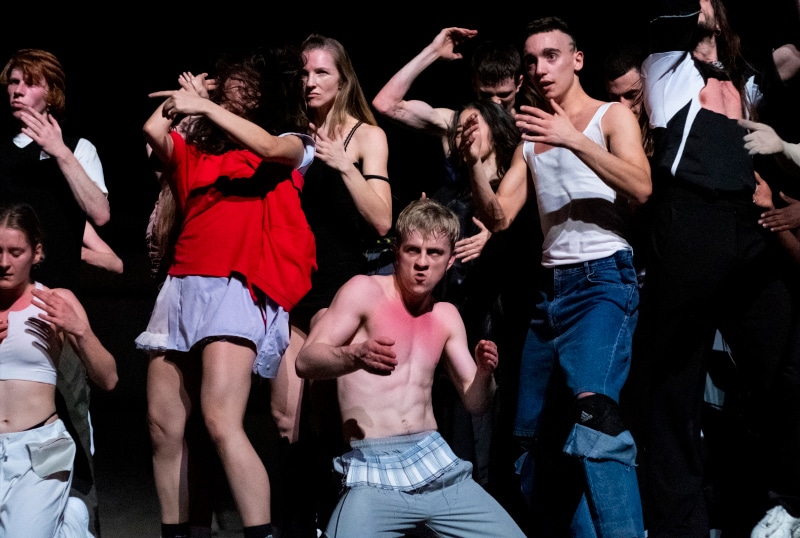 From September 14th to 25th, the Théâtre du Châtelet decided to give this creation a new life and it will be finally possible for the audience to discover (or rediscover) "Room With a View". With this show, (LA) HORDE continues to explore forms of protest and rebellion through dance. "Room with a View" is a blank page, a space devised as a naturalist white cube in which sounds, bodies, and images can be inscribed to reflect on the shifting place of humanity. For Rone it provides the opportunity required for a new album, a unique performance in which the cries of his machines resonate, inviting us to break away and trace vanishing lines toward songs that exist far beyond mankind itself.
Recently, (LA) HORDE and Rone revealed the short movie "Ghosts" scripted by the visionary filmmaker Spike Jonze.
Watch the trailer of "Room With a View" below: