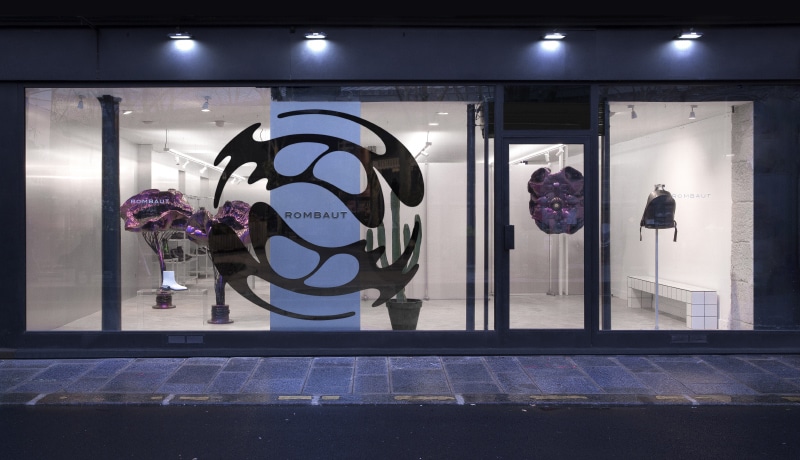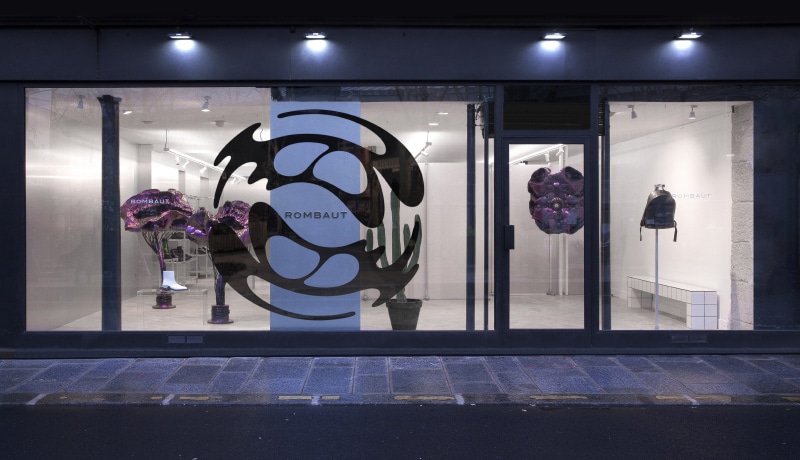 ROMBAUT is pleased to announce the opening of its first store in the Haut Marais neighborhood of Paris' 3rd Arrondissement. The boutique is surrounded by galleries, art and book shops, fashion stores, and eclectic restaurants.
For Mats Rombaut, Creative Director of Rombaut, the opening of his first store is a natural result of the company's growth over the past decade since its launch in 2013. Mats explains "Rombaut has quite a large digital presence, but this felt like the next step, a space where our followers can experience the Rombaut universe – something physical and real but still digitally enhanced. A space where we can work, while exhibiting art, hosting events – where we can have our followers discover the brand in person."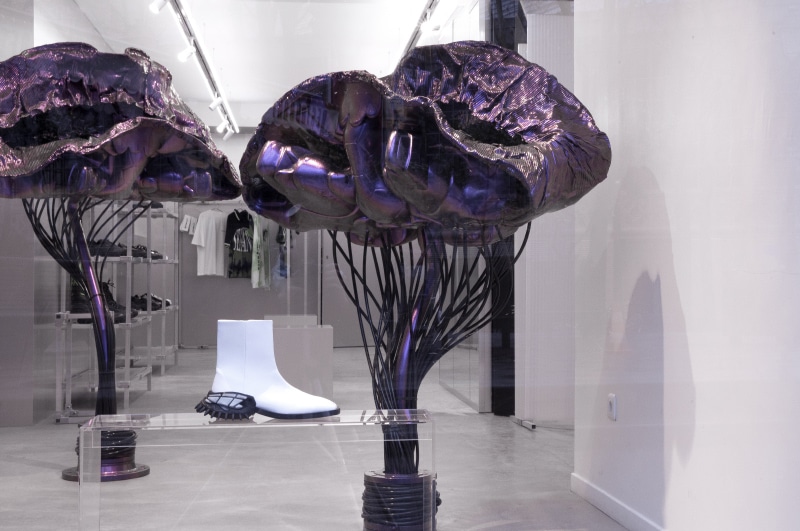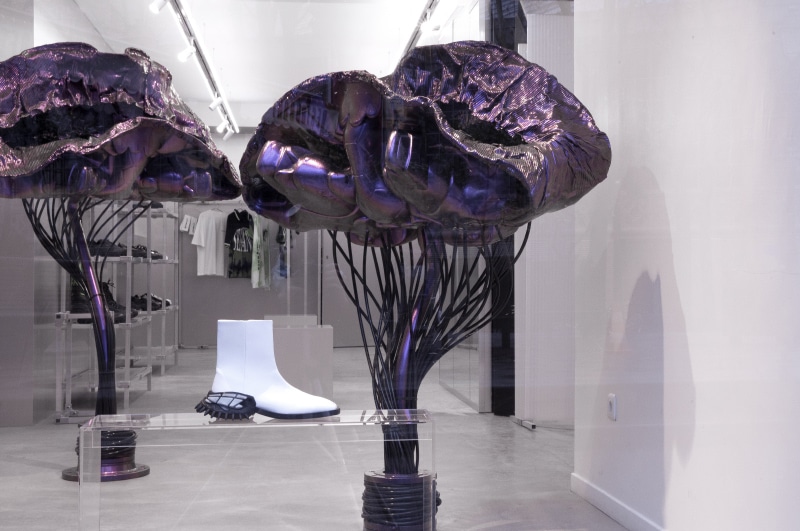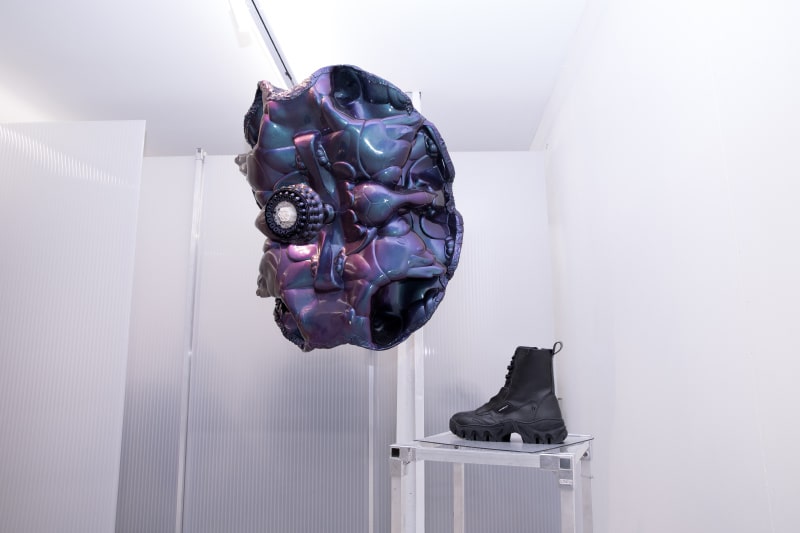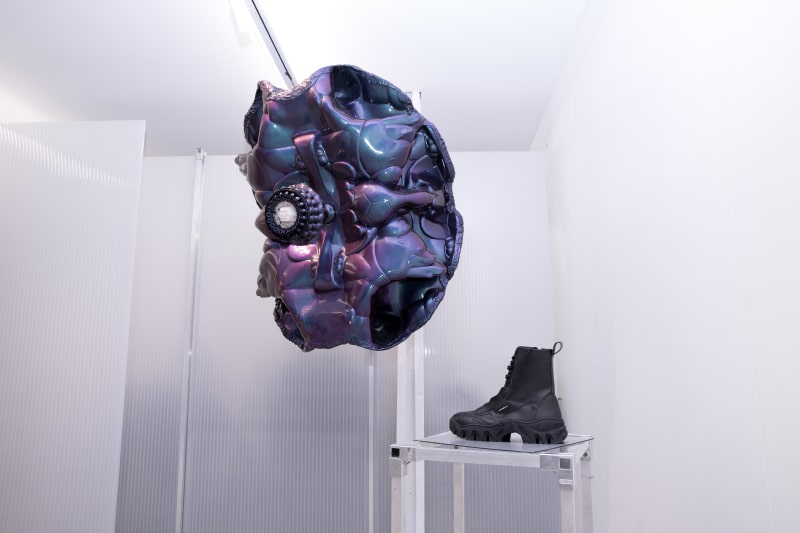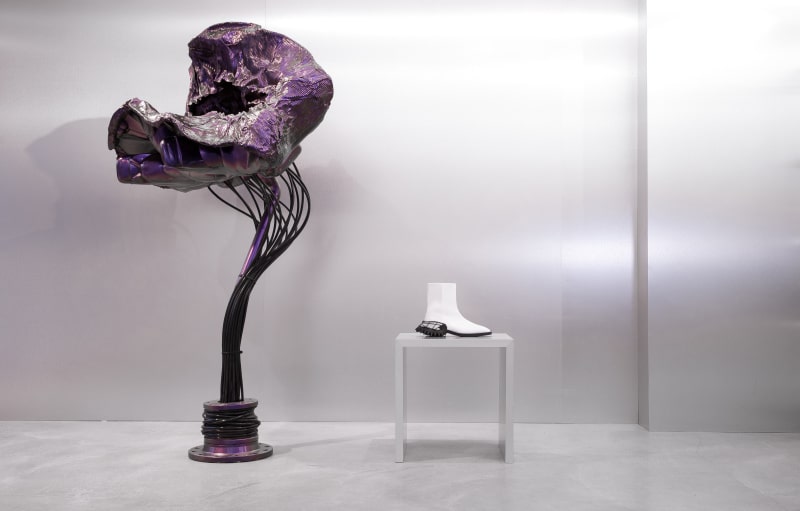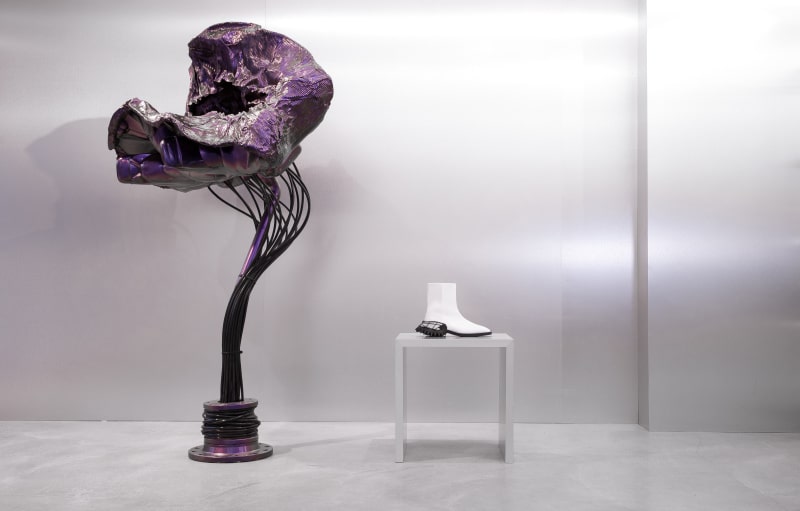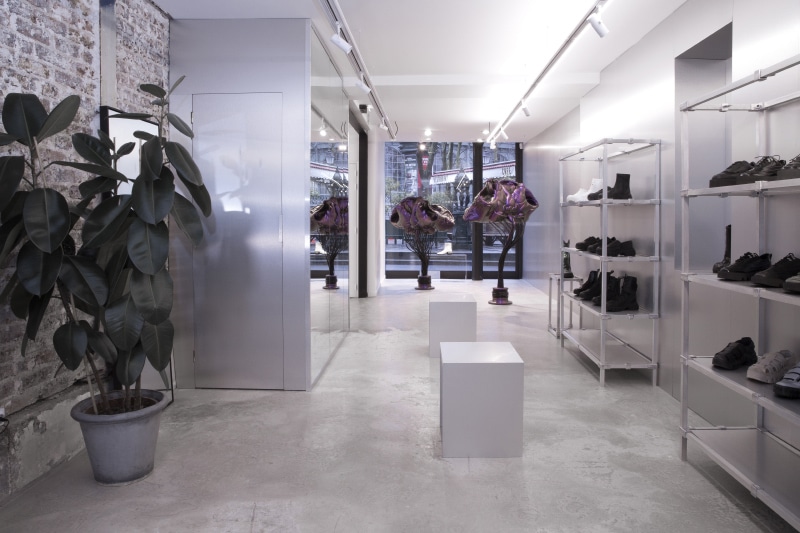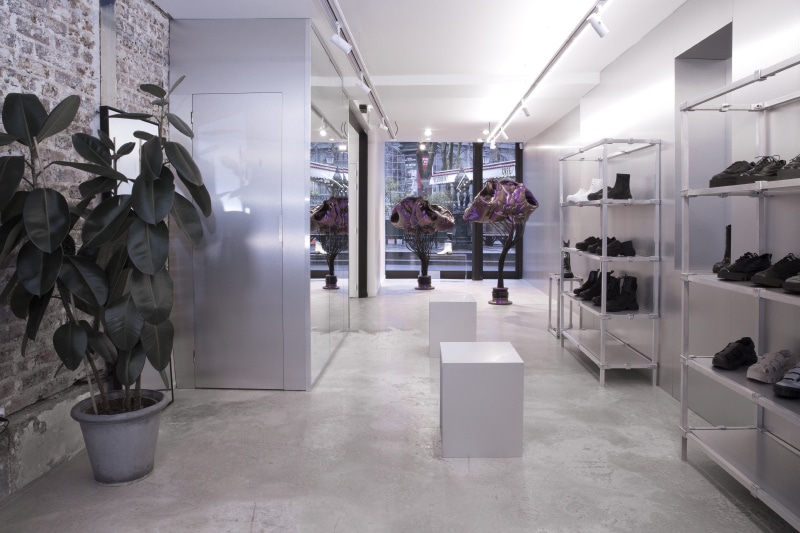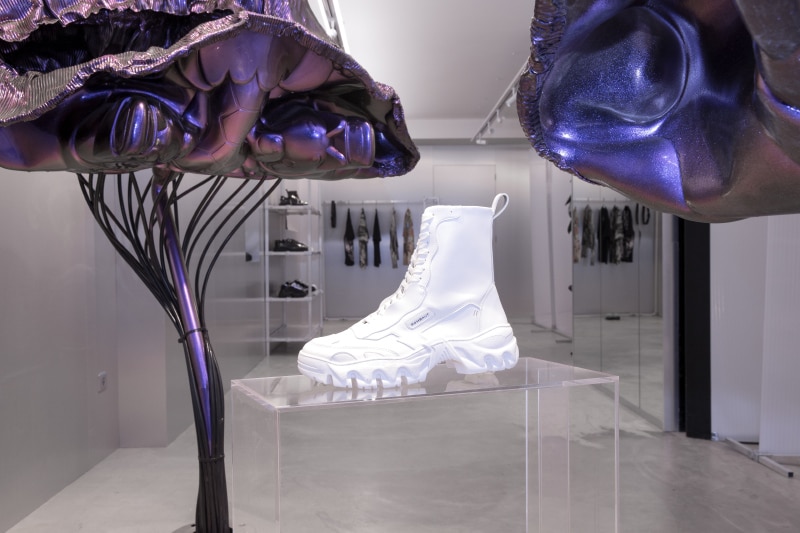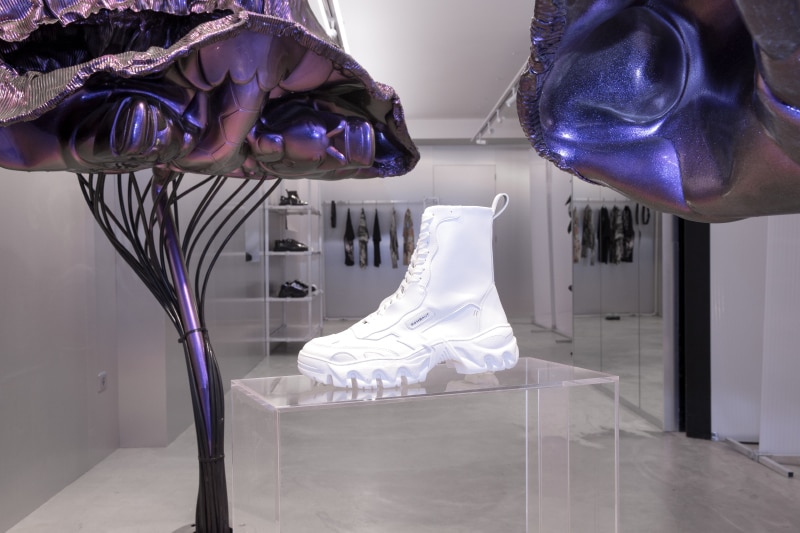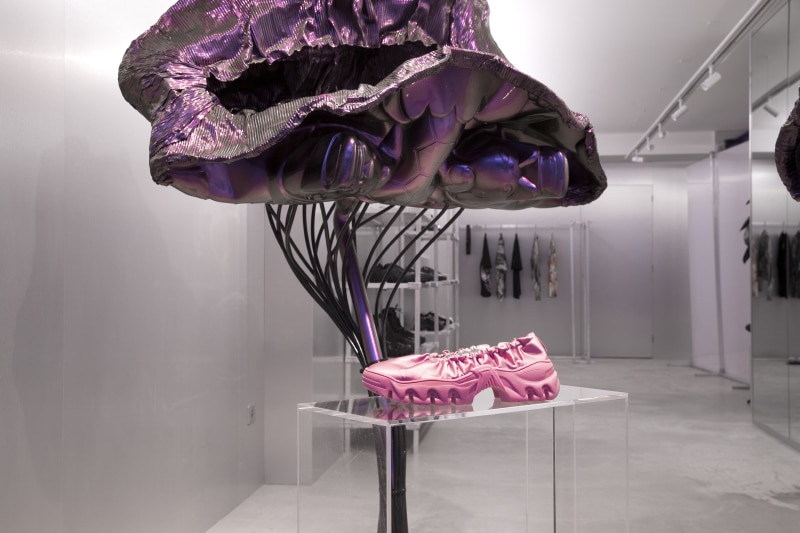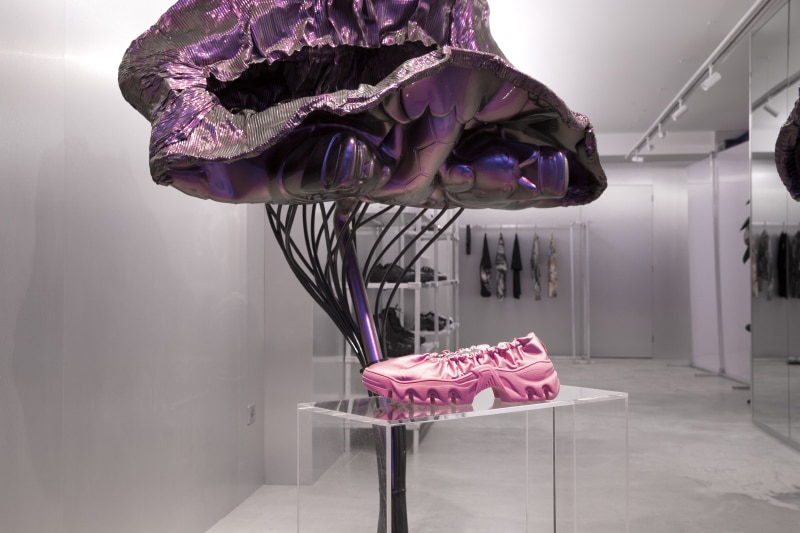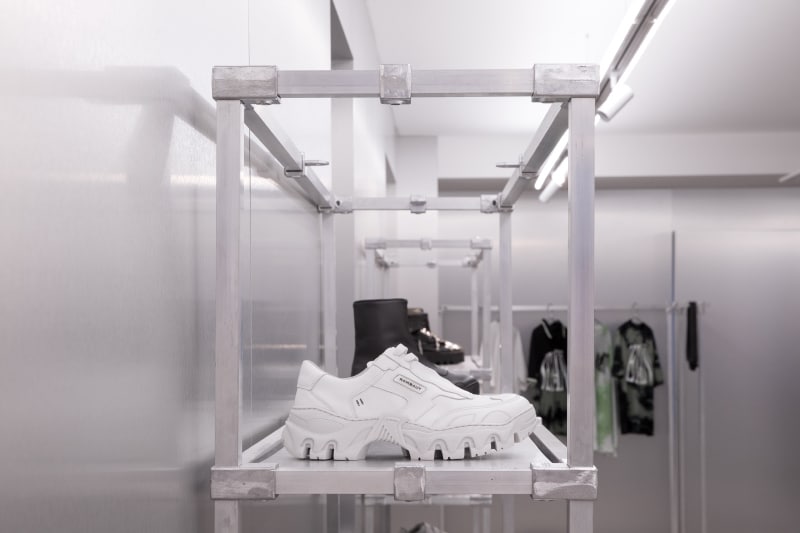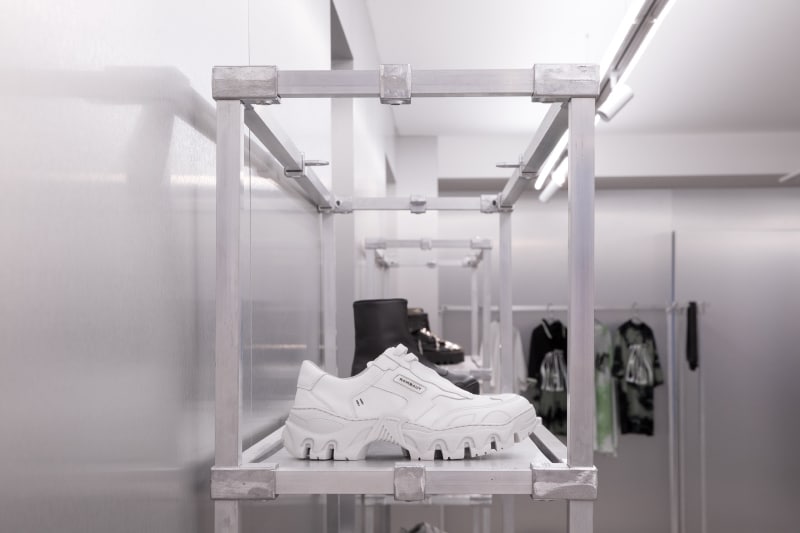 The store represents a new physical approach that compliments it's digitally immersive e-shop and social media platforms. The store will present a full offering of unisex vegan footwear, accessories, and a capsule clothing collection made from recycled polyester. Visitors can now try on and learn more about Rombaut's innovative vegan materials in person.
Mats says "The design is something like a space vessel – part of our mission to another & better world."
Futuristic sculptures recalling science fiction depictions of humanized furniture and organic figures/organisms by Julie Villard & Simon Brossard are laid out throughout the space. The store will also function as a gallery, exhibiting young artists every five to six months to coincide with new collections.
Visit the Space:
6 Rue de la Corderie
75003 Paris
France
And make sure to check out our interview with Mats in our FW20/21 Issue of Fucking Young!  available HERE!