Refuge Worldwide is back in action this fall, teaming up with Carhartt WIP after last year's successful European tour.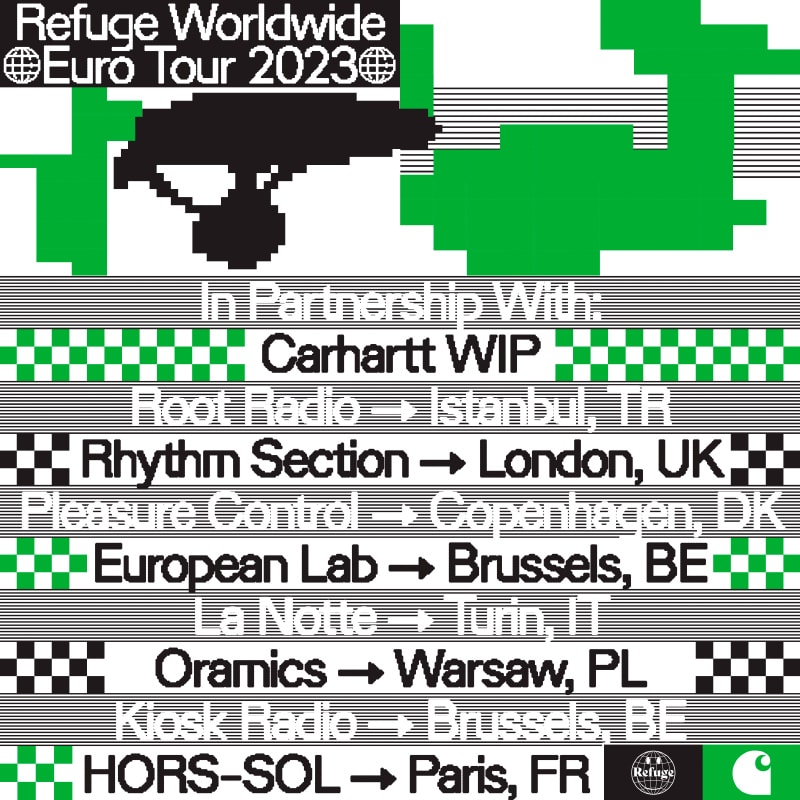 The party kicks off on September 16th at Bucarest's Control Club and wraps up with a finale in Berlin on December 8th. Along the way, the tour makes stops in Istanbul, Tbilisi, Brussels, Amsterdam, London, Ghent, Paris, Copenhagen, Cologne, Warsaw, Lisbon, and Turin.
Expect performances by a stellar lineup including rRoxymore, Sansibar, Hunee, Anu, Bradley Zero, Tikiman, Mala Herba, Andrea, Fernanda Arrau, Willow, Josey Rebelle, JADALAREIGN, Move D, and Yen Sung. Resident station DJs like DJ Amir, Sally C, Stella Zekri, Ece Özel, Nikola, Nathalie Seres, Calamidades Lola, AGY3NA, and mokeyanju will also take the stage, alongside co-founders No Plastic and Richard Akingbehin.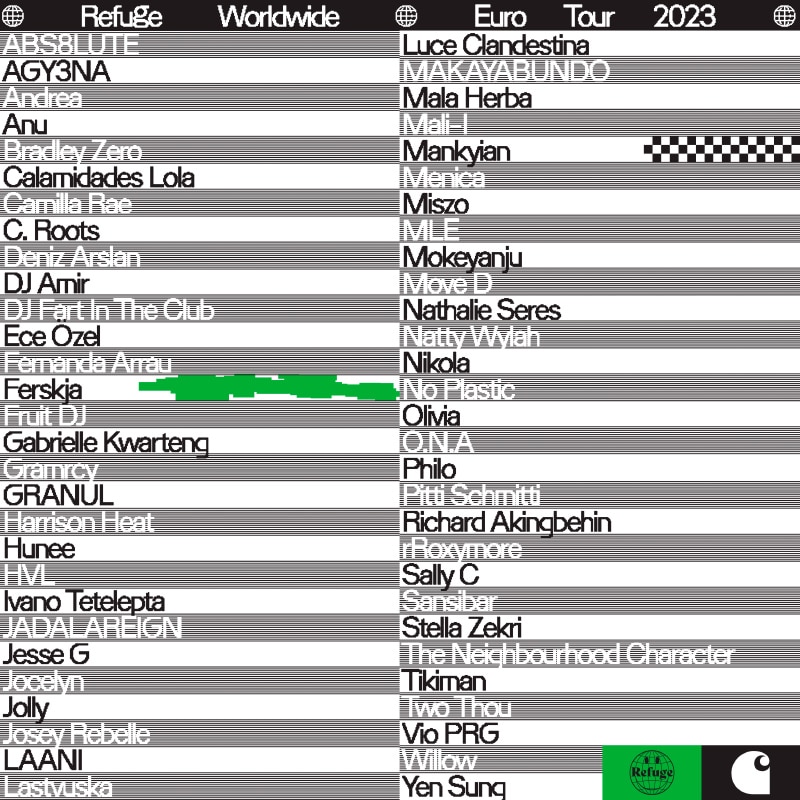 In addition to the artists, collaborations with Refuge Worldwide's associated collectives are in the mix: Rhythm Section, Pleasure Control, Oramics, Kiosk Radio, European Lab, Root Radio, La Notte, and HORS-SOL.
And just like in the 2022 tour, each event will be preceded by a DJ workshop held at the venue. One of the night's artists will lead a free two-hour session, helping participants in on the secrets that newbie DJs pick up when they start hitting the clubs. Applications are now open, and as always, Refuge Worldwide gives priority to people of color, LGBTQI+ members, and those who might otherwise face barriers to such opportunities. Apply for the workshops here.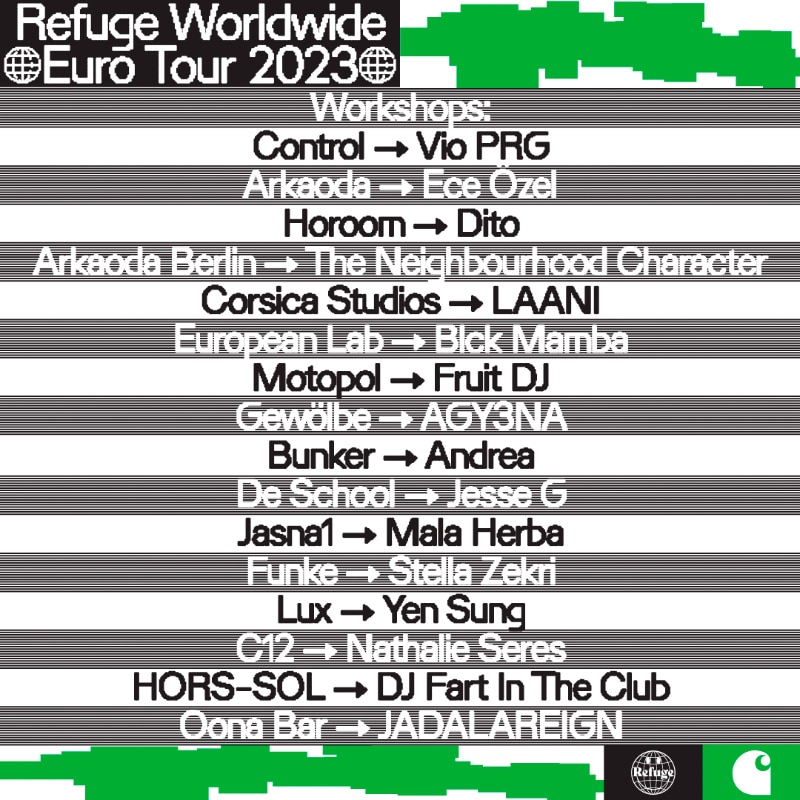 But that's not all – in September, keep an eye out for a limited-edition Carhartt WIP and Refuge Worldwide clothing drop.