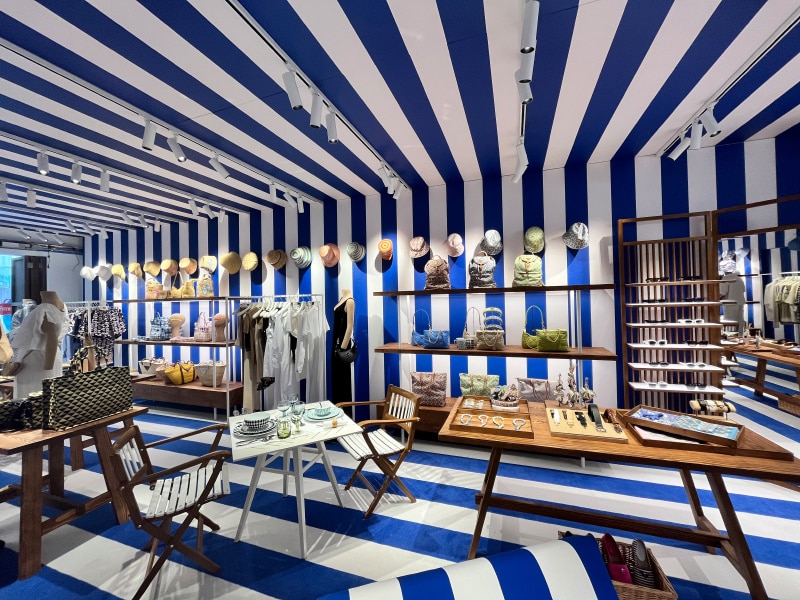 Introducing the Prada Tropico Pop-up Store, a haven of style for both men and women, showcasing a curated collection of ready-to-wear fashion, bags, footwear, and accessories. Step into a world where white and blue hues collide, brought to life by lighting effects and striped patterns.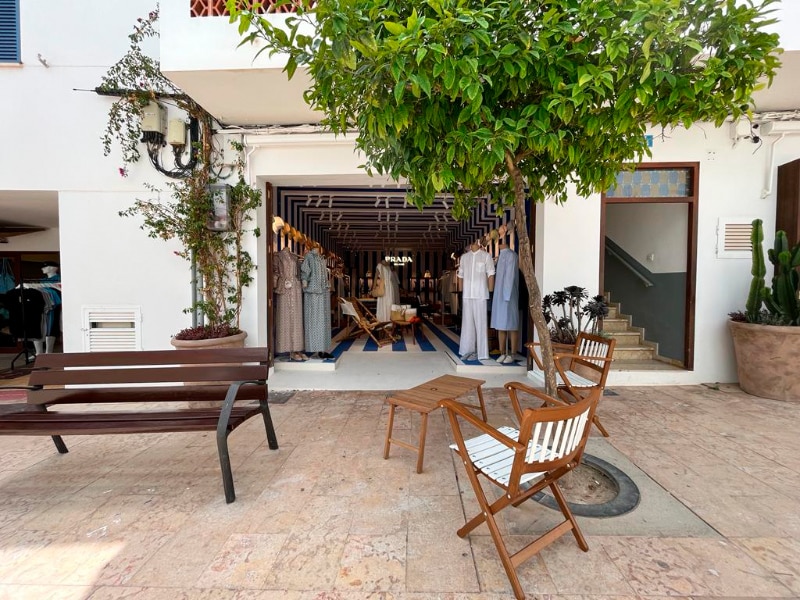 This contemporary space reinvents the iconic visual elements of Prada. Located at Es More in Formentera, it seamlessly blends the sleek precision of clean lines with vibrant pops of neon lights that proudly display the brand's name and signature triangle logo. The striped motifs that adorn the walls extend gracefully to the floor, while the inclusion of exotic timber furniture creates an ambiance of pure relaxation.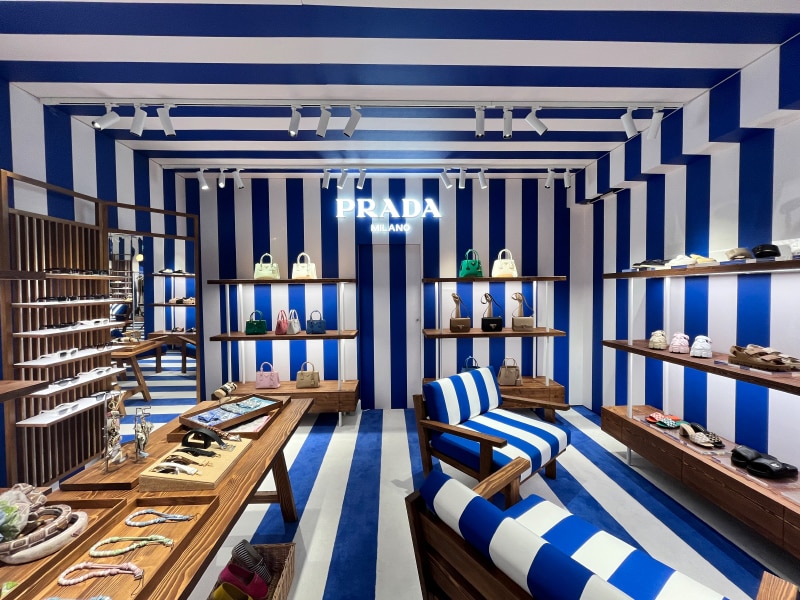 Experience the essence of summer with a selection of effortlessly chic essentials!