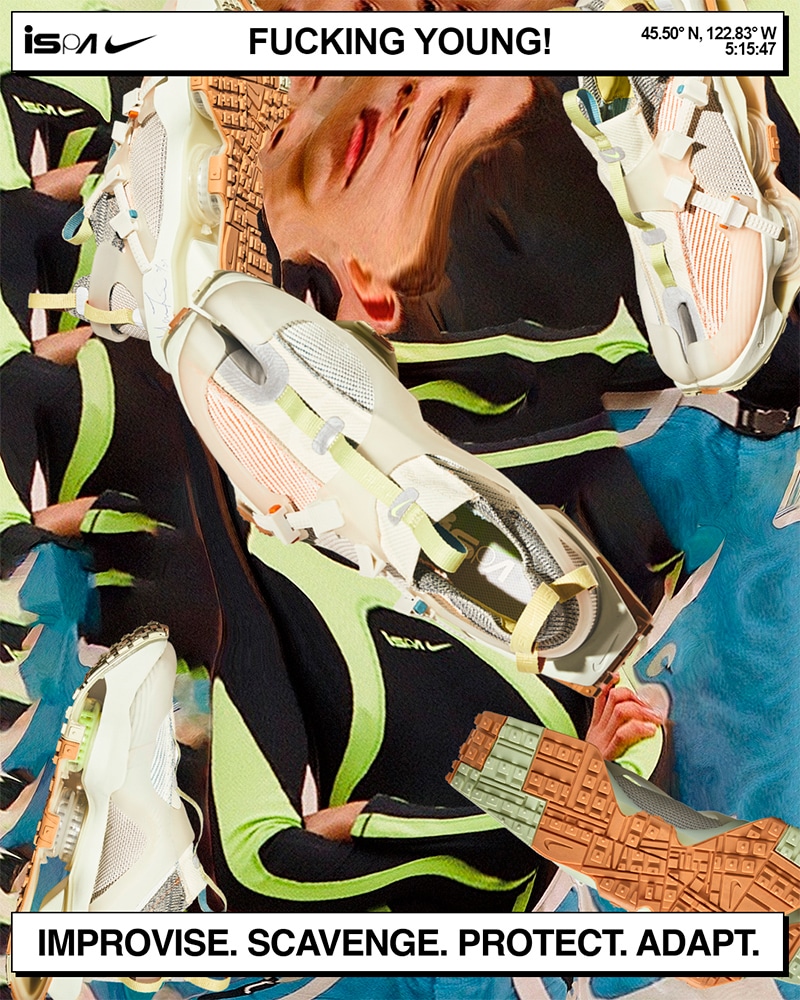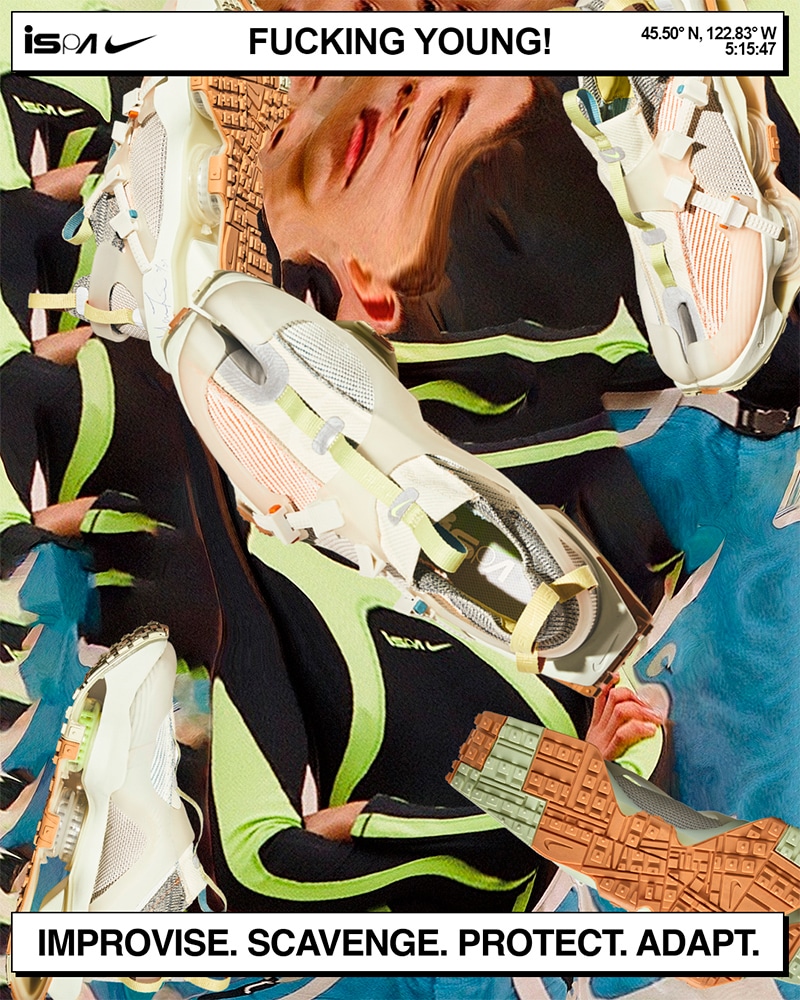 Nike's ISPA launch just over two years ago might have passed quietly under your radar, but as the climate continues to pose new threats and city living conditions faces new challenges for athletes, ISPA's profile is increasing and raising the design stakes. Meanwhile, the busy city life asks for new change solutions for the athlete.
With ever-growing new megacities in development, the focus is very much on city living. We are constantly always in our shoes, from on the subway to the bike. ISPA stands for Improvise Scavenge Protect Adapt. Many of the materials are scavenged from prototypes, outdoor hardware material, textiles, flat goods, and Nike grind. It's not just about "revolutionary" new technology but also the design philosophy. It's also loosely predicated on the idea of urban survival. Subjects like climate change, air and data pollution, growing cities, and shifts in transportation definitely functioned as an engine behind ISPA.
We got to take a look at the new Fall/Winter 2020 collection before it drops and breakdown some of our favorite looks from the tabi inspired split toe to the motor-cross pant.
Editor's Picks: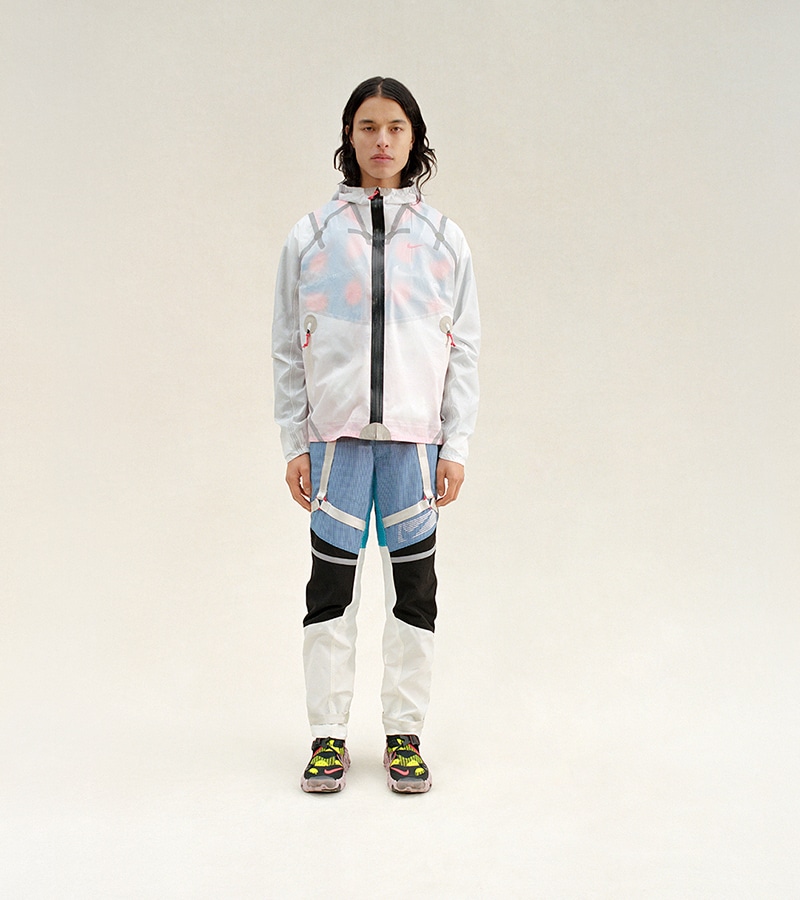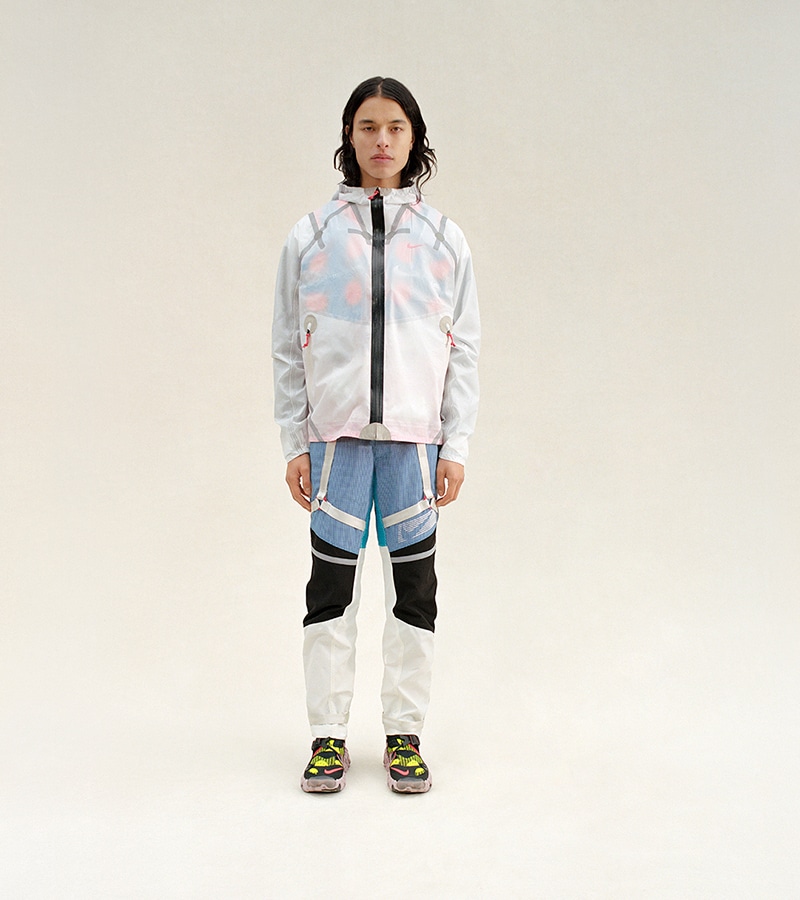 Nike ISPA Pant
The ISPA Pant draws from a diverse range of sport subcultures to deliver the ultimate mix of work pants and track pants. Within the design, there are elements of BMX, motocross, and skydiving apparel. Notably, this mix also allows a subtle nod punk aesthetics.
Global drop 9 July 2020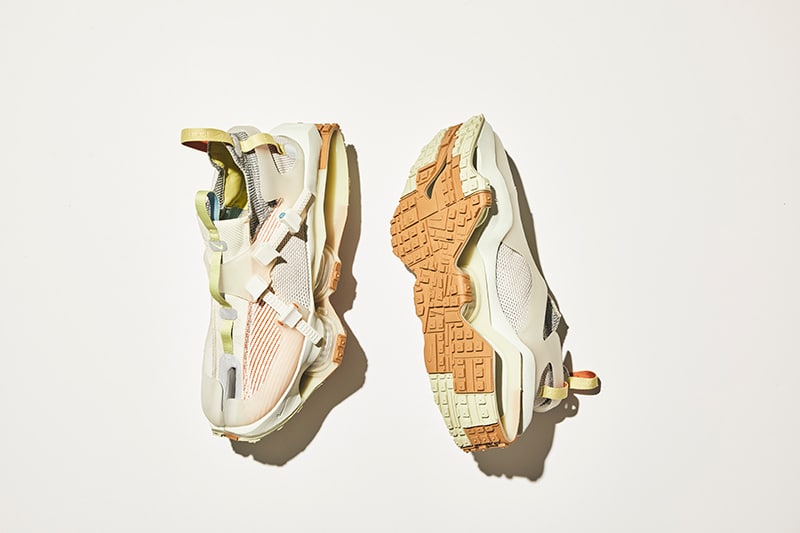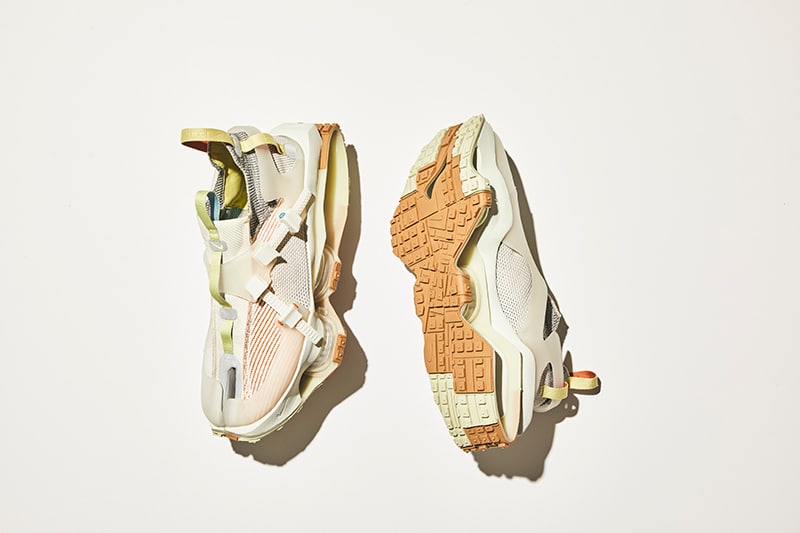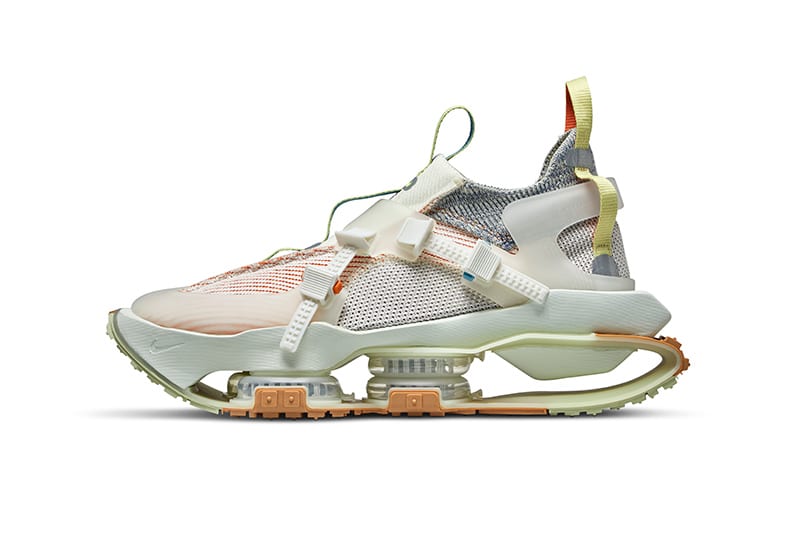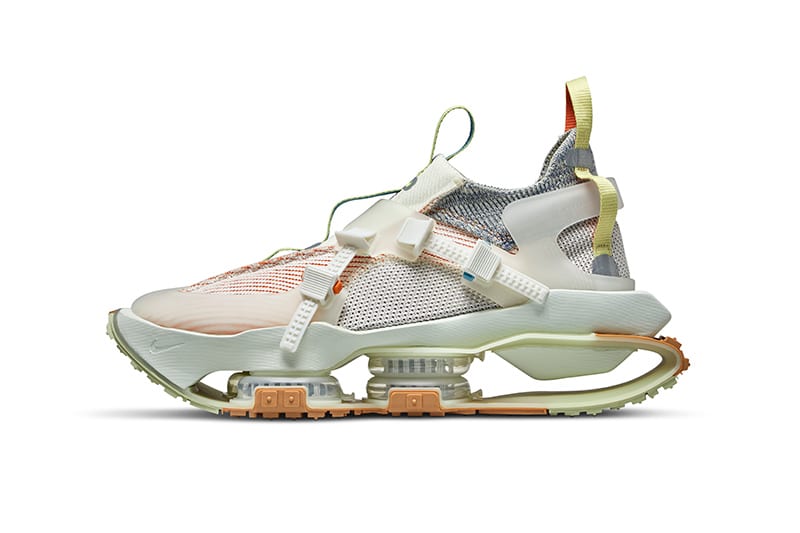 Nike ISPA Zoom Road Warrior Product Description
Taking inspiration style queues from Mad Max, the Nike ISPA Road Warrior scavenges purposeful innovations from running, basketball, training, and outdoor footwear. The shoe references the pioneering design of the 2-hour marathon breaking Nike Air Zoom Alphafly Next% and the energy return of the Nike Air Zoom BB NXT.
Global drop 10 July 2020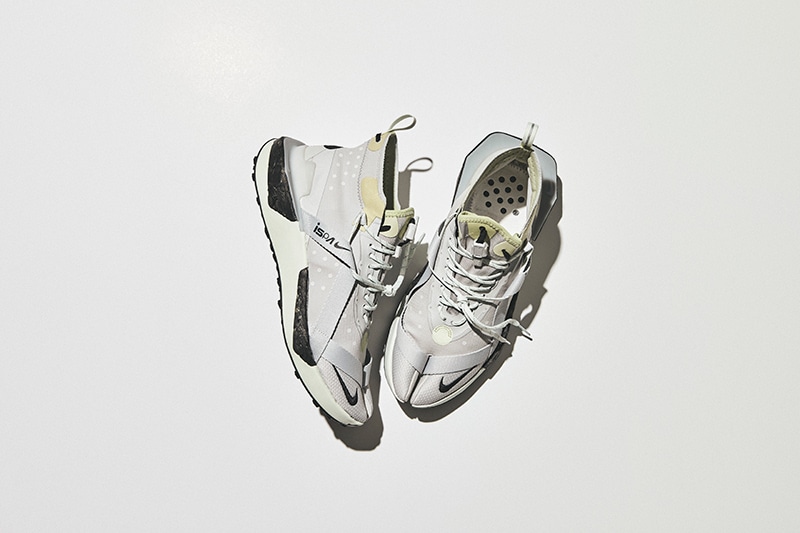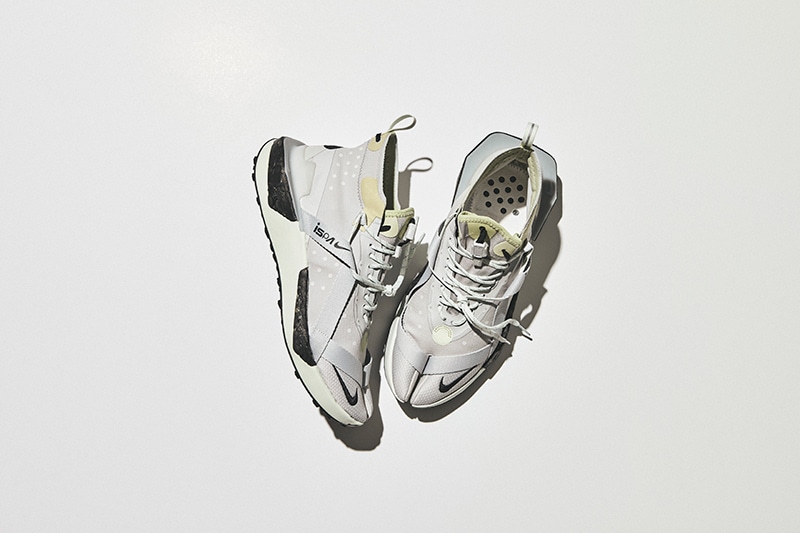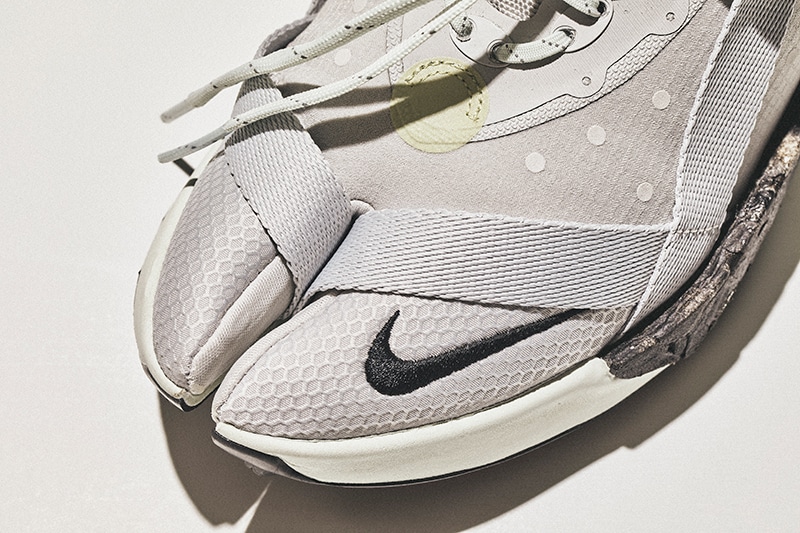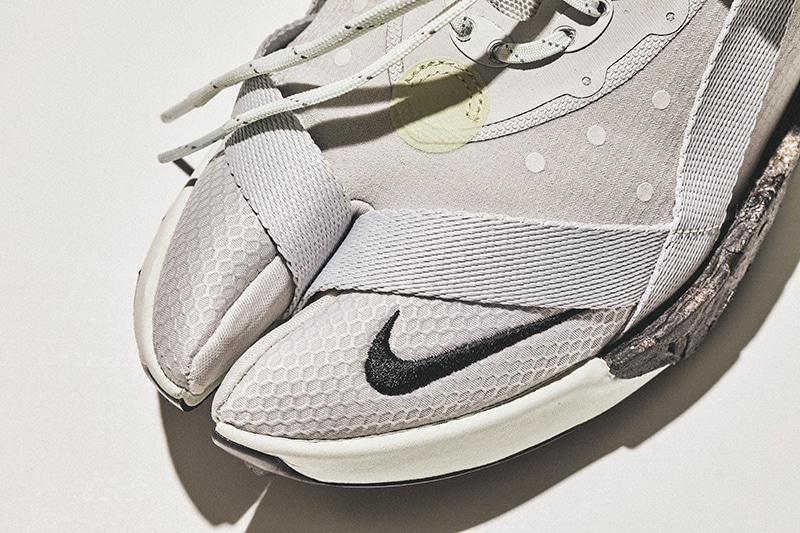 ISPA Drifter Product Description
A hybrid of Japanese traditional work boots and NIKE, Inc. innovation, the ISPA Drifter transforms the split-toe Tabi shoe into a lightweight, all-day performance vehicle for the built environment.
Global drop 1 September 2020