A couple of weeks ago I went to Mercedes-Benz Fashion Week Mexico. One of the most interesting menswear brands in Mexico is definitely THE PACK. The emerging brand caught my attention a couple of seasons ago, for its quality and strong looks. This season something changed. Patricio Campillo, the guy behind the brand, decided to visit his roots and explore this unique universe, not only on the new collection but also the brand itself. This is a sign of maturity. In a world so eager for trends and Instagram likes, this is a bold but also necessary move. It's quite easy today to be a "one-hit wonder", but having a clear concept of his own brand is something that's definitely going to help Patricio to establish THE PACK as the first Mexican label to transition to a broader audience beyond borders.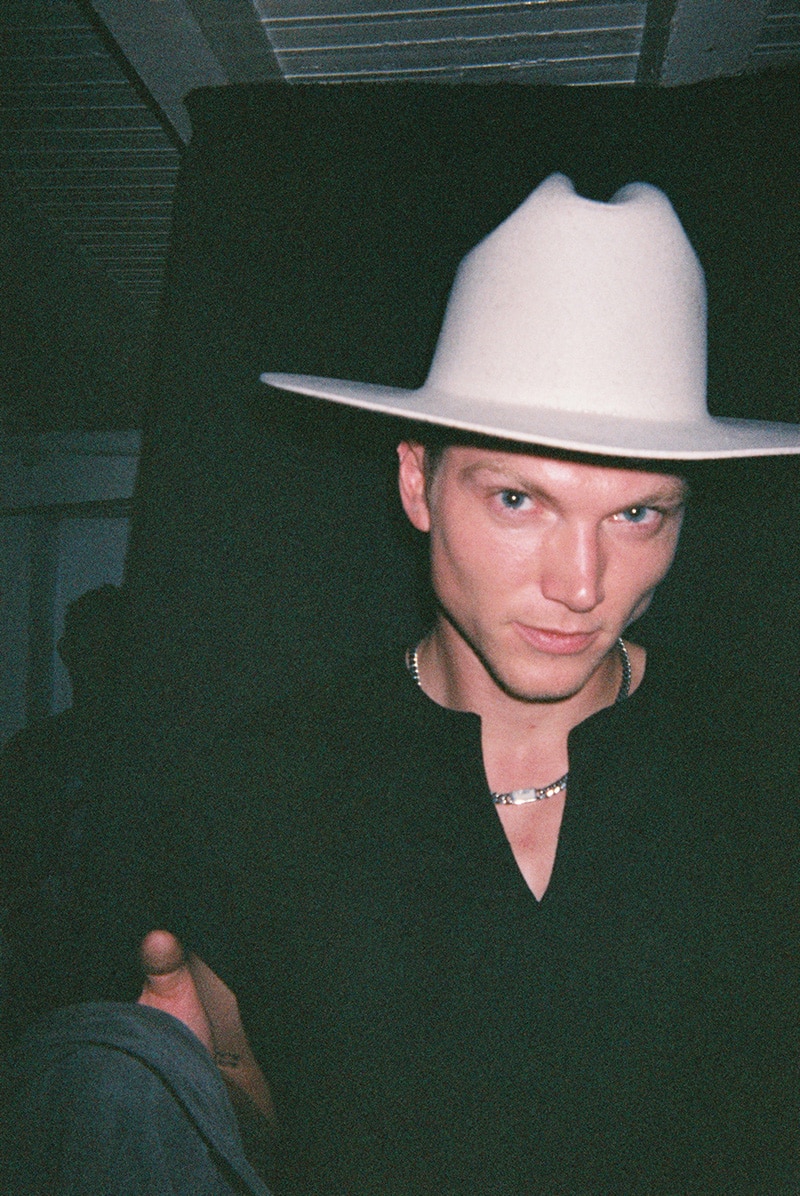 Your clothes are manufactured under fair labor standards using environmentally sustainable materials. How does this affect the design process of your collections?
I think it has shifted the way I see materials. Mainly because before I would think of something and then try to find the material to do it. Now, it's become less thinking and more doing. I know what fabrics and materials I have and that becomes my starting point for what I want to do. We are constantly looking for new materials and developing new processes mainly with denim, linen, and leather. I've focused on using as little synthetic fabrics as possible and organic cotton. Which has also led the brand to specialize in fewer materials.
Being part of the entire process (from design to manufacturing) is fundamental to create stong collections? Why?
It's a very different thing to create a beautiful collection artistically and aesthetically than to make beautiful functional clothes. One reacquires an artistic ability, the other one requires a technical knowledge and ability. And I think it's the big difference between actually being able to sell clothes or not. Both the creative and the technical skills are required to design a beautiful collection and being involved in the whole process is key to create a beautiful collection. In my case, when we are executing the creative ideas into actual pieces, it's when all the real design part comes in.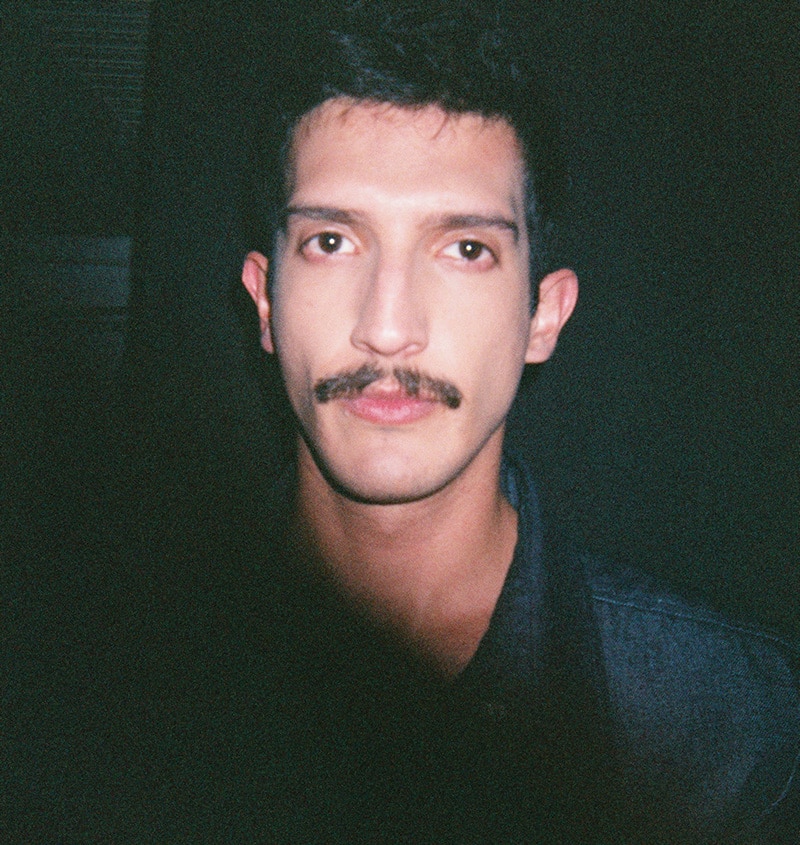 Everything is produced in Mexico and there's clearly a strong link between this country and your designs, especially on your latest SS19 collection. Tell us a bit of this new chapter in the brand.
I am interested in subcultures as the expressive forms and rituals of secondary groups of society. The most mundane objects – a safety pin, a pointed shoe, a motorcycle, intrigue me. And also, take on a symbolic dimension becoming a form of stigmata, tokens of a self-imposed place in society.  The Pack's DNA relies on the passion to recreate the dialectic between action and reaction which renders these objects meaningful.
In past collections I have explored different subcultures from around the world; from Japanese motorcycle gangs to Cholos in Los Angeles. Now, we find ourselves in the creative need to develop the brand's own identity, our individual voice that collection after collection allows us to deepen into our own universe. This need comes as a reaction to a society based and biased by social media, by the shallowness that comes with the hype.
This collection marks the beginning of a new creative chapter that comes from the necessity to dig deeper into my origins, my memories, and my country. It's more intimate and sentimental. I feel that in many occasions the hype takes away the emotion and passion that come with making clothes. I want to focus on fewer materials and constant references in order to construct an individual universe to which I am deeply identified with. It's not about where do I take The Pack, it's about how I can go deeper within my own universe.
The Charro culture has been something that I grew up with, my father, his collection of charro antiques and memories of his uncle are things that are deeply rooted in me and are part of my essence. It was important for me to work with something more personal on an emotional level.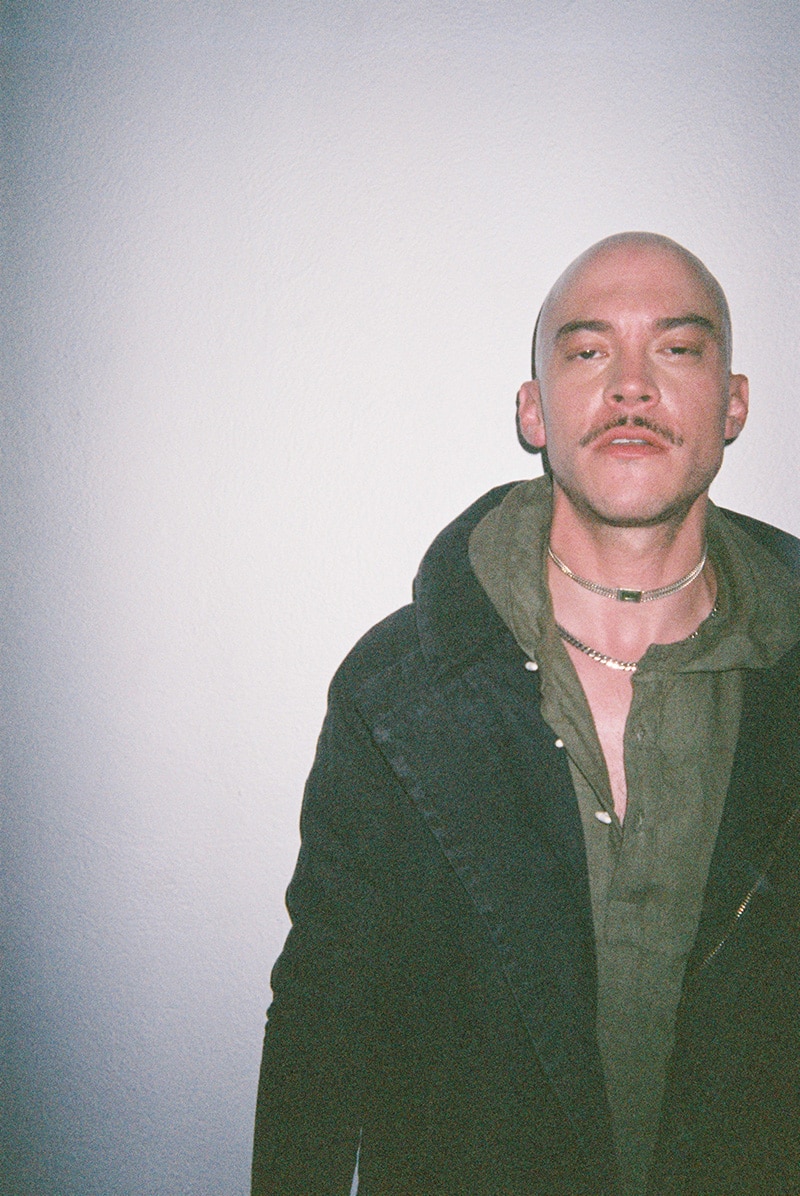 What happens to change the view you had on the brand? 
Last June I was in Paris for the men's shows, I have always enjoyed attending the shows and going to re-sees, that's how I really fell in love with clothes. The first days I got a bit depressed because more than ever fashion week was not about clothes, it was about everything but the clothes. It was about the hype around the shows, the celebrities, clothes were just not as important anymore. I felt very unrelated because everything seemed very shallow, very fake. Until I saw Yohji Yamamoto… The music was slow, the show was in a relatively small venue, the models were walking slowly. It felt it like a very pleasant pause. It was a beautiful collection, so well done, so unique, so Yohji… That's when it hit me. Brands that have achieved this level of uniqueness and have been able to create a whole universe around them did not happen miraculously after a season. It has taken these houses decades of digging deeper within their own essence to get where they have gotten. It's a slow process that takes time. This doesn't mean that it can't be viral or instagrammable. To me, it just meant that I had to narrow my creative horizon and instead of doing something different every season I should just focus on going deeper into my own universe every season.
You also sell outside of Mexico. How do you think this is going to affect that?
I think the stockists that I work with have just really believed in me as a designer because they were never really sure of what I would come up with next. Before I was working with different materials every season, a different story and a different aesthetic path. Now it's going to be an evolution within the same universe. I might lose some clients but whoever resonates with this new path will be sure that the following season it's going to be something similar.
You are really young, already with a strong brand and concept. How did you get here? Any advice for other emerging designers that are still trying to find their path?
Be patient, be humble and never stop working. Things only happen when you actually do them.
Any big brand you would love to work for?
I would love to one day become Creative Director of Balenciaga.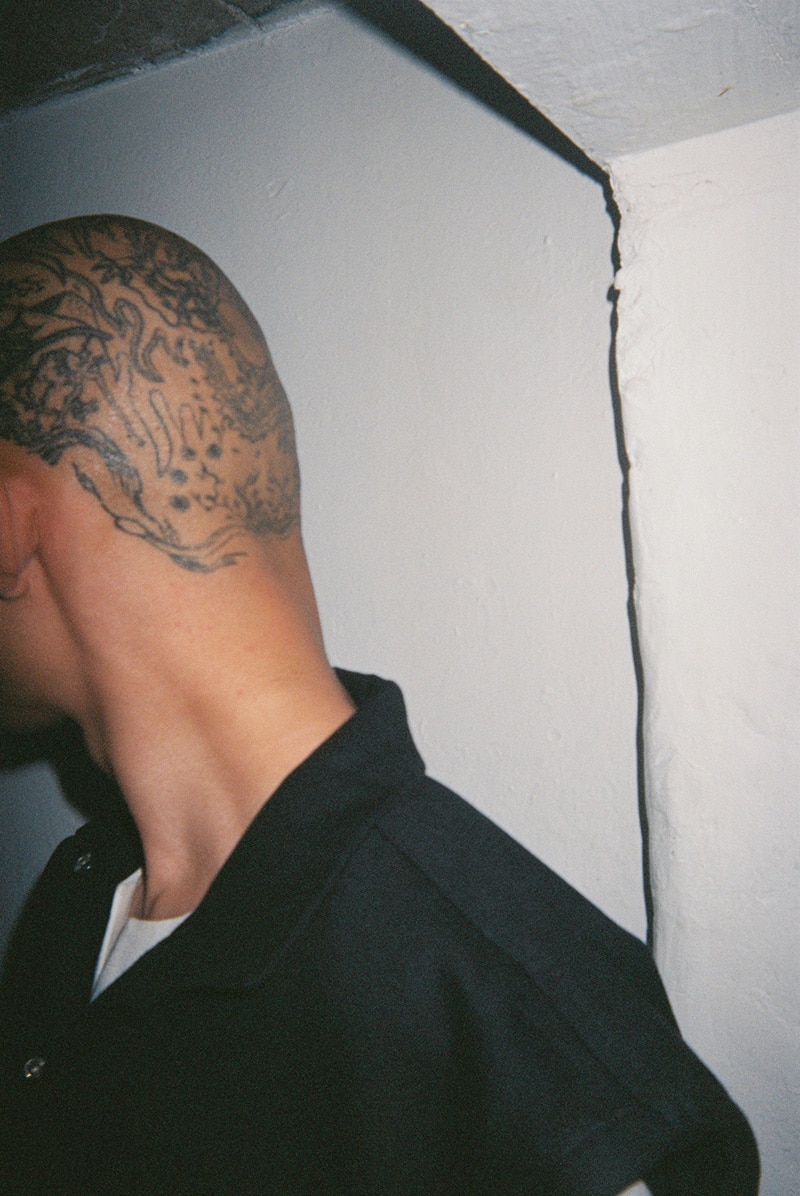 You are Mexican with a strong Mexican inspiration applied now to your collection. What's your opinion on cultural appropriation? 
 I think cultural appropriation is a very subjective term when it comes to fashion, nonetheless very serious and harmful. One thing is to reference certain aspects of a culture which is part of our everyday life and other very different is to plagiarize an idea or artisanal technique. To me the most important thing is to be respectful in general; If you are working with certain artisanal techniques then work with the actual artisans, give them credit and give them a good pay for they're valuable work. If you are referencing something from a certain culture, don't copy it, be original, credit it, promote the culture where your reference is from. But, most importantly be respectful about other culture's traditions and beliefs. Create your own universe, be original!
Is it hard for an emerging designer to prevail in the Mexican market?

The fashion industry in Mexico  -which is very different from the textile industry- is at an early stage of development. There are only a few brands that have been able to make a real business out of fashion and fewer that have an international impact. There is a great talent in this country but we still have a long way to go. I think the biggest obstacles to overcome is to develop a very high-quality product that can compete with international brands that local consumers usually buy. And number two, it's to actually get to consumers. In the past years there have been many local concept stores that carry local designers and that has really contributed to the fashion industry, but it's still difficult to get to a specific target on a larger scale. The development of e-commerce is key for us to prevail as a business.
You recently opened a new store in Mexico City. Tell us a bit about that.
It's our very first store. So exciting! The brand needed to become available to more people, I had to make it easier for costumers to buy and also I wanted to create a space in order for us to expand the brand's universe. How do you translate the brands aesthetic into a space? How do you translate the clothes into an experience? This is the kind of questions we had to ask ourselves when creating the store and I think it was very important to do that. I worked with Emmanuel Picault and Martin Michaelis from Design Studio Chic by Accident.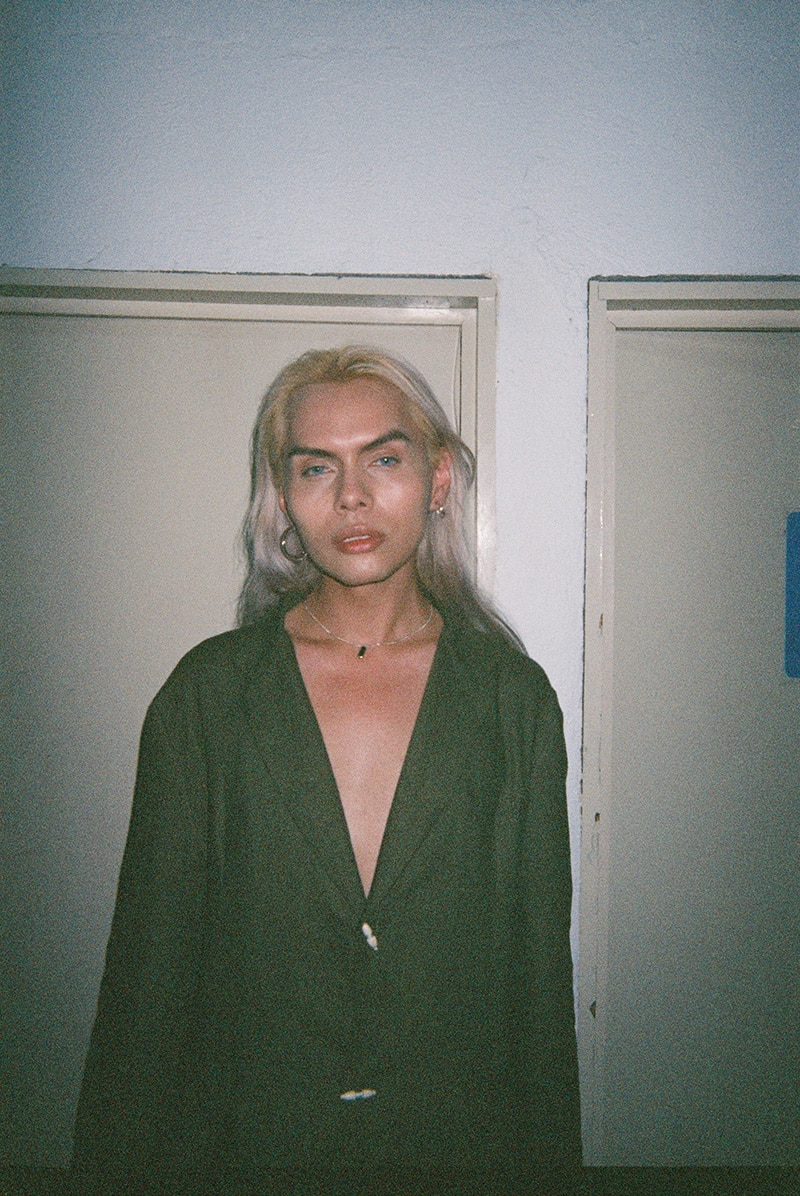 Anything you can tell us about FW19-20?
Yes! We are working with a few local artisans to develop the collection and we are exploring different techniques with linen, denim, and leather. I'll give you a hint… How would you use linen during the winter?
Where do you see THE PACK in 5 years?
I see a few more stores open and with a bigger impact internationally. Would love to be showing the collections in Paris.
What's to be Fucking Young! for you?
It's everything! I always will be Fucking Young, it's the only way to maintain yourself curious and excited about things. Diana Vreeland has an amazing quote I love:  "I shall die very young. How young? I don't know. Maybe seventy, maybe eighty, maybe ninety. But I shall be very young."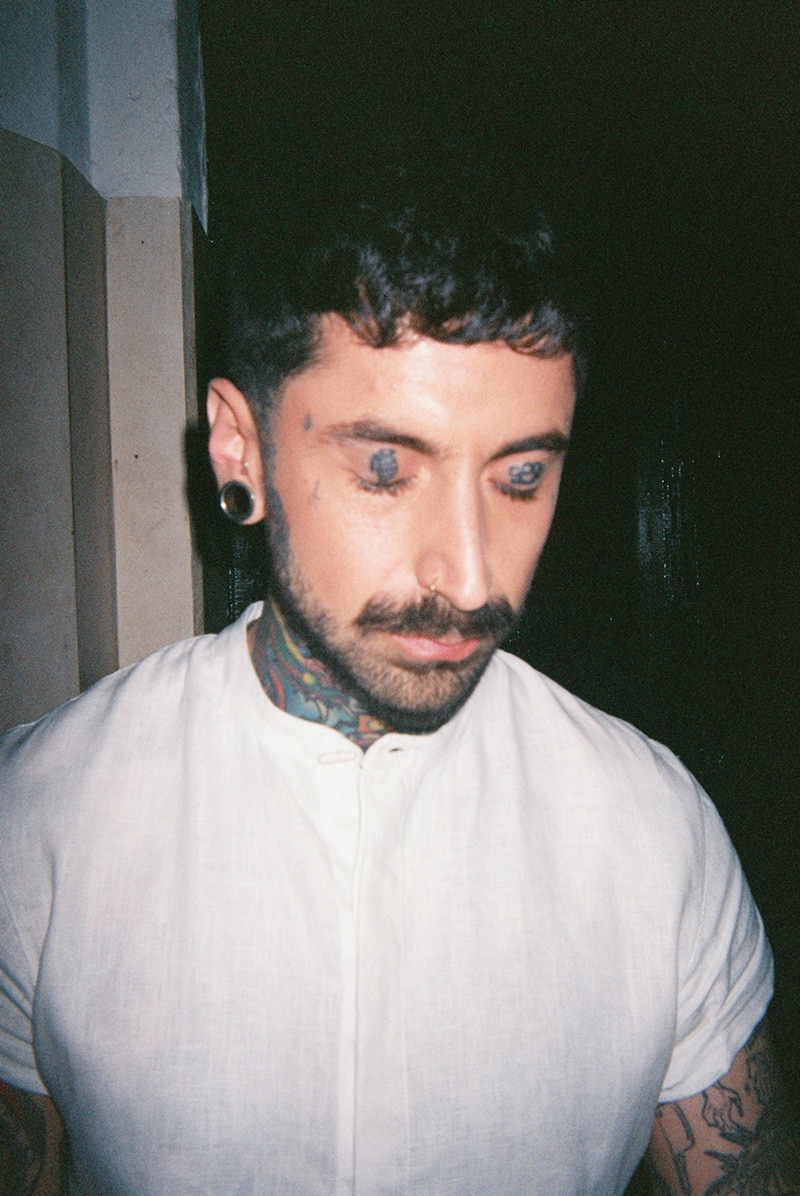 Check THE PACK SS19 Collection HERE!
www.instagram.com/thepackbrand
Analog photos by @adriano.fy taken during Mercedes-Benz Fashion Week Mexico.