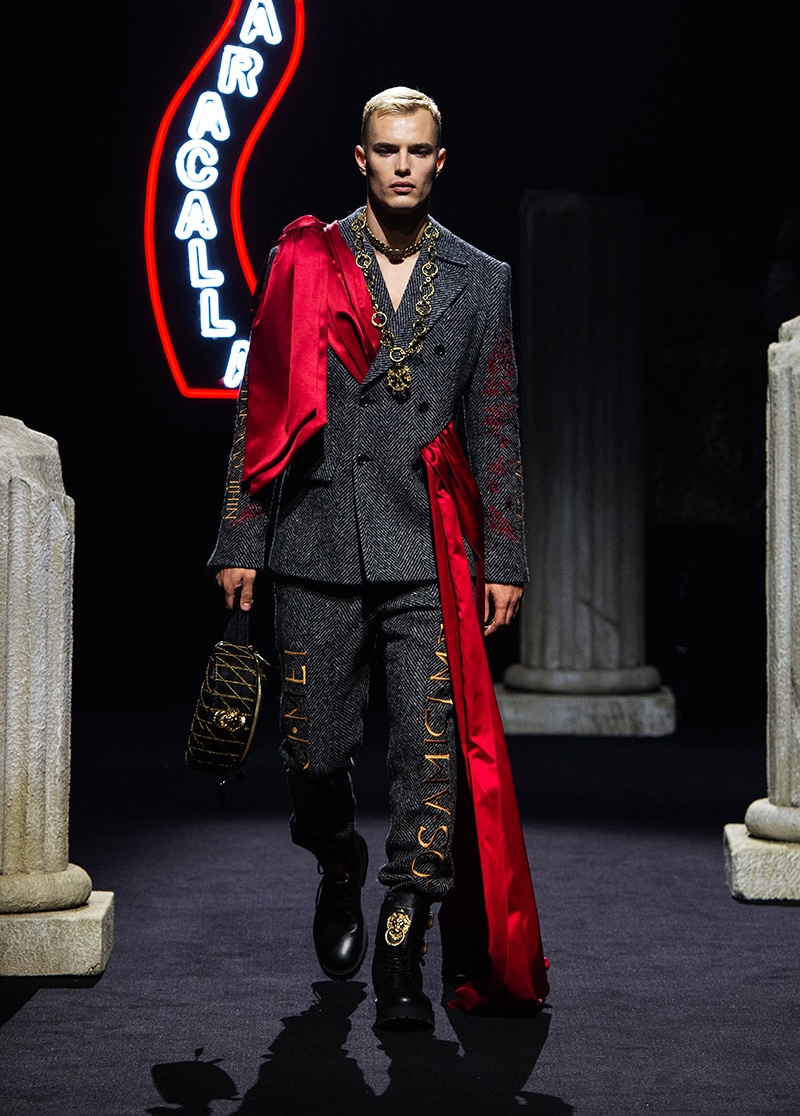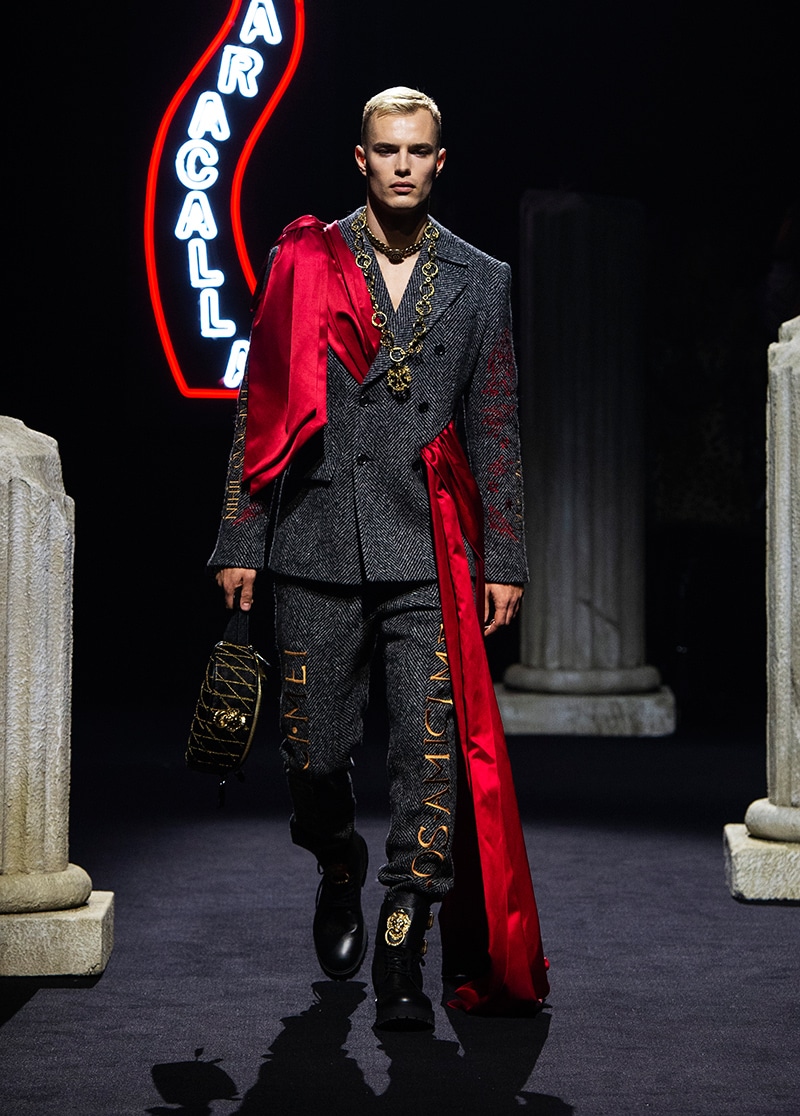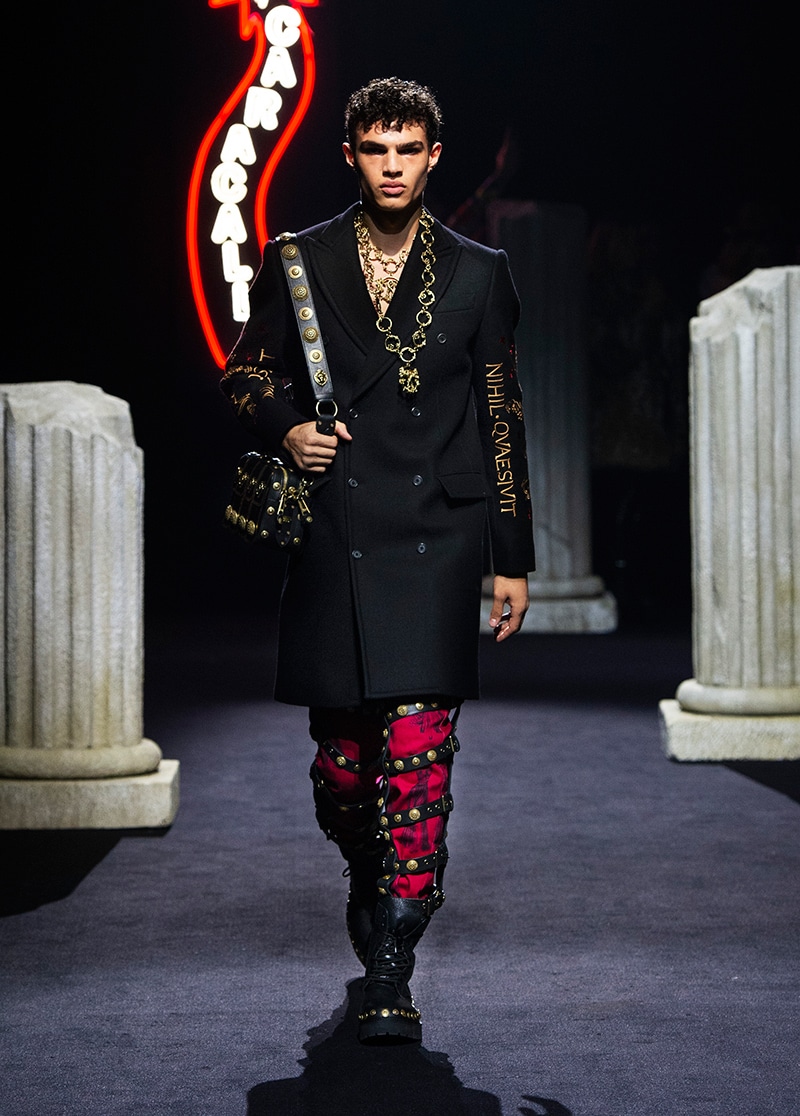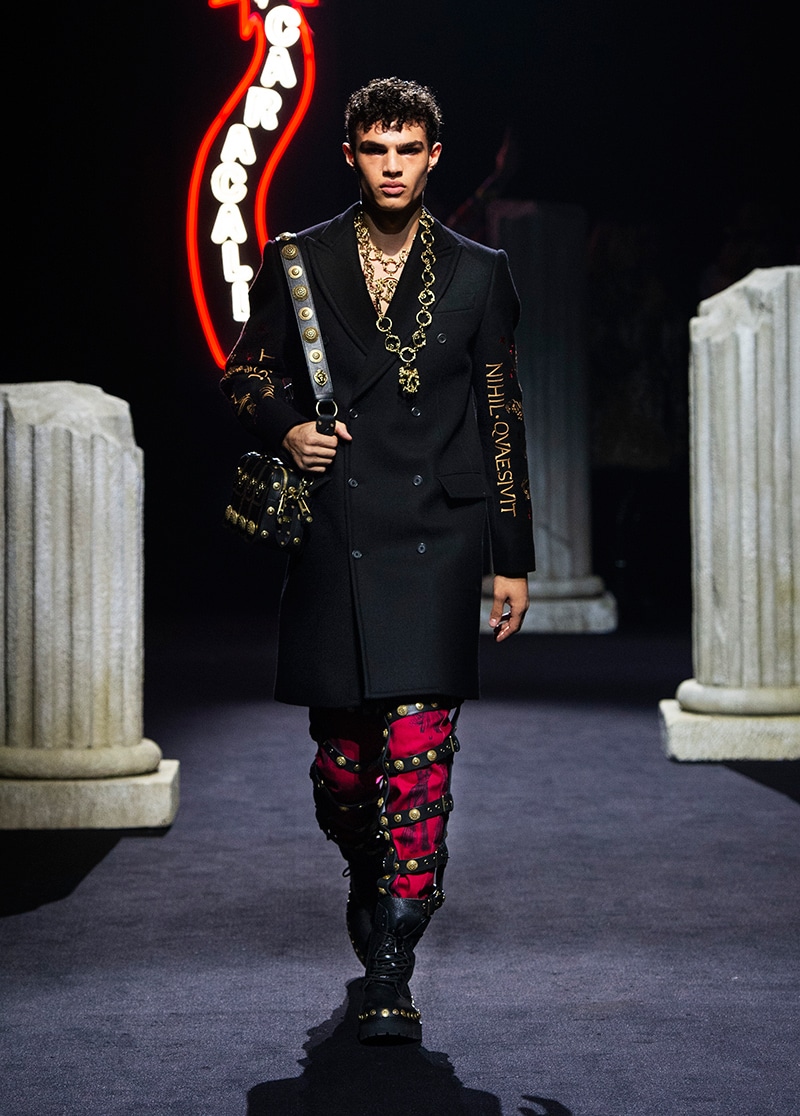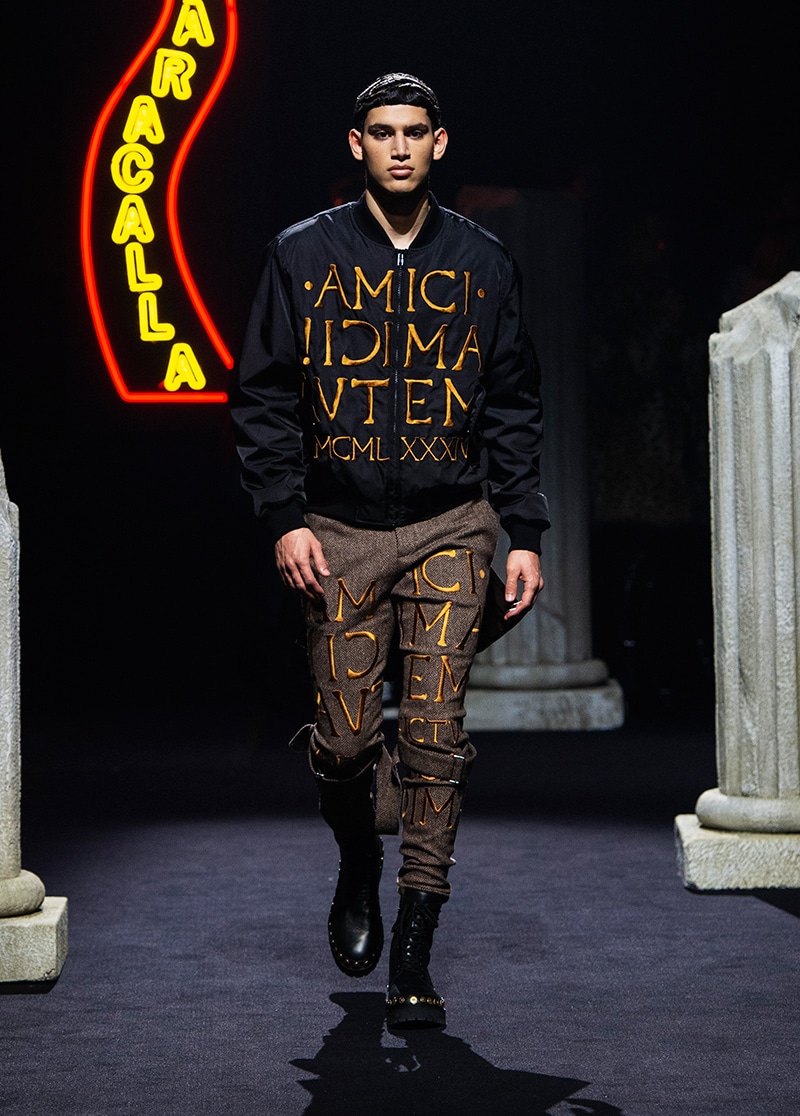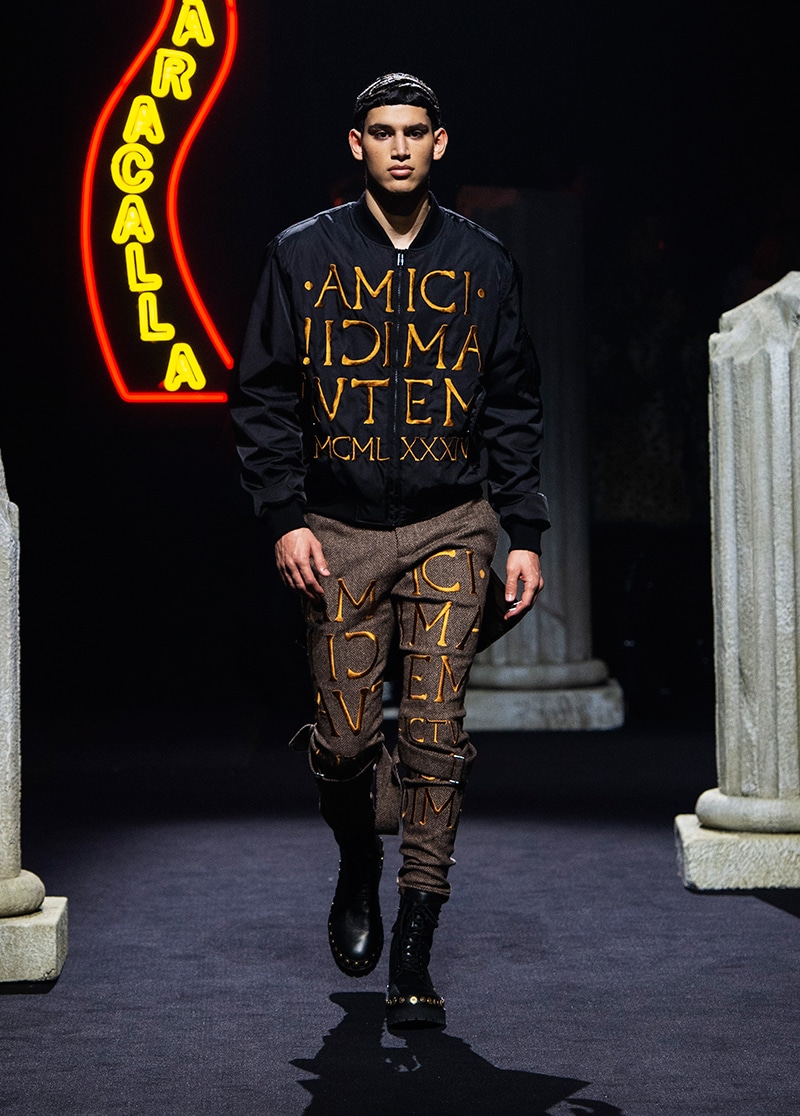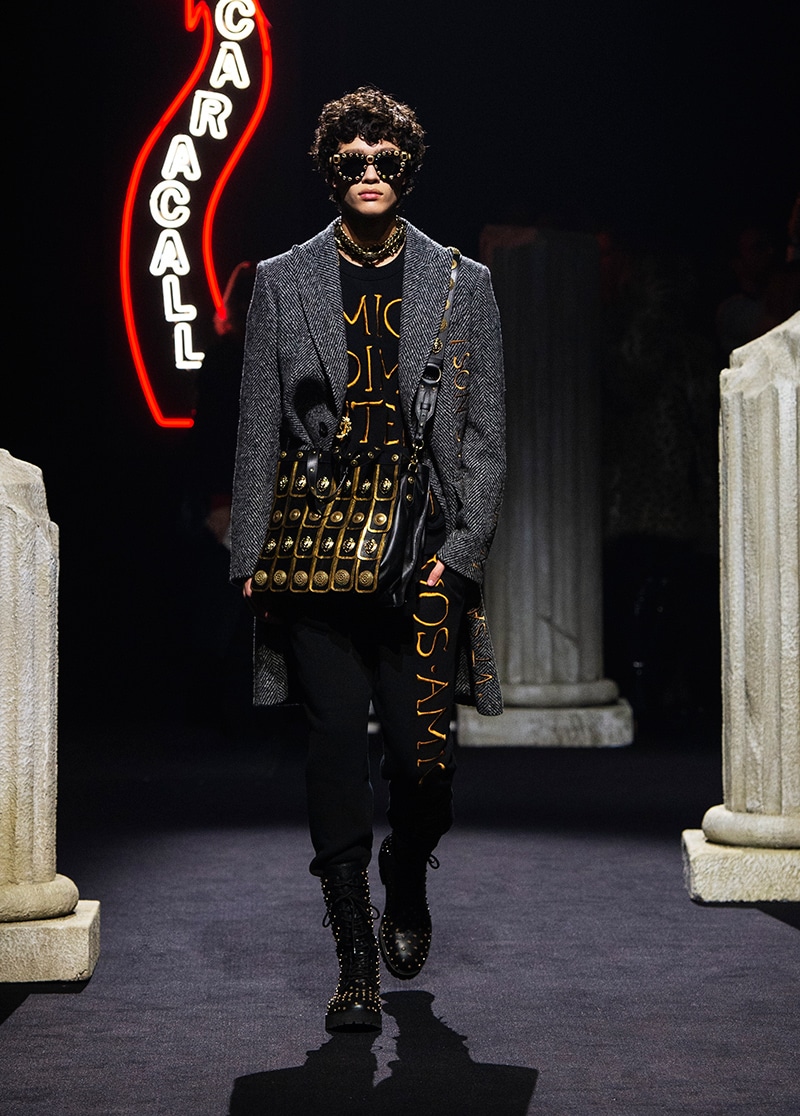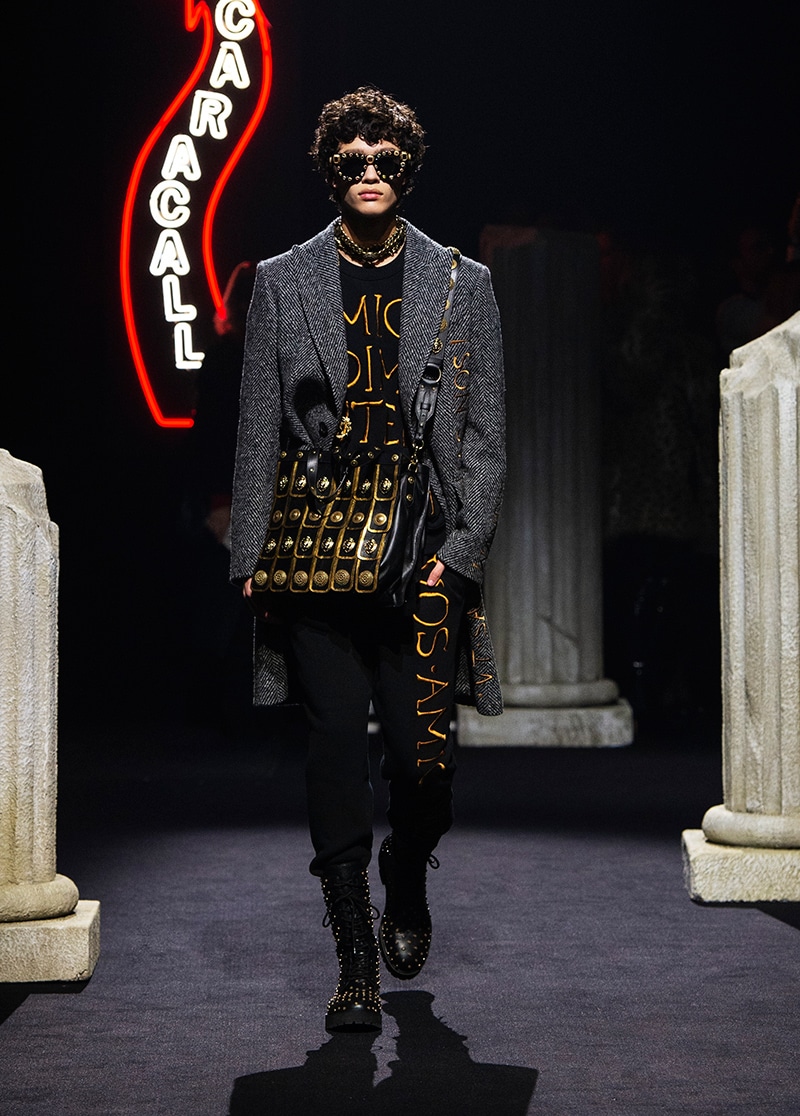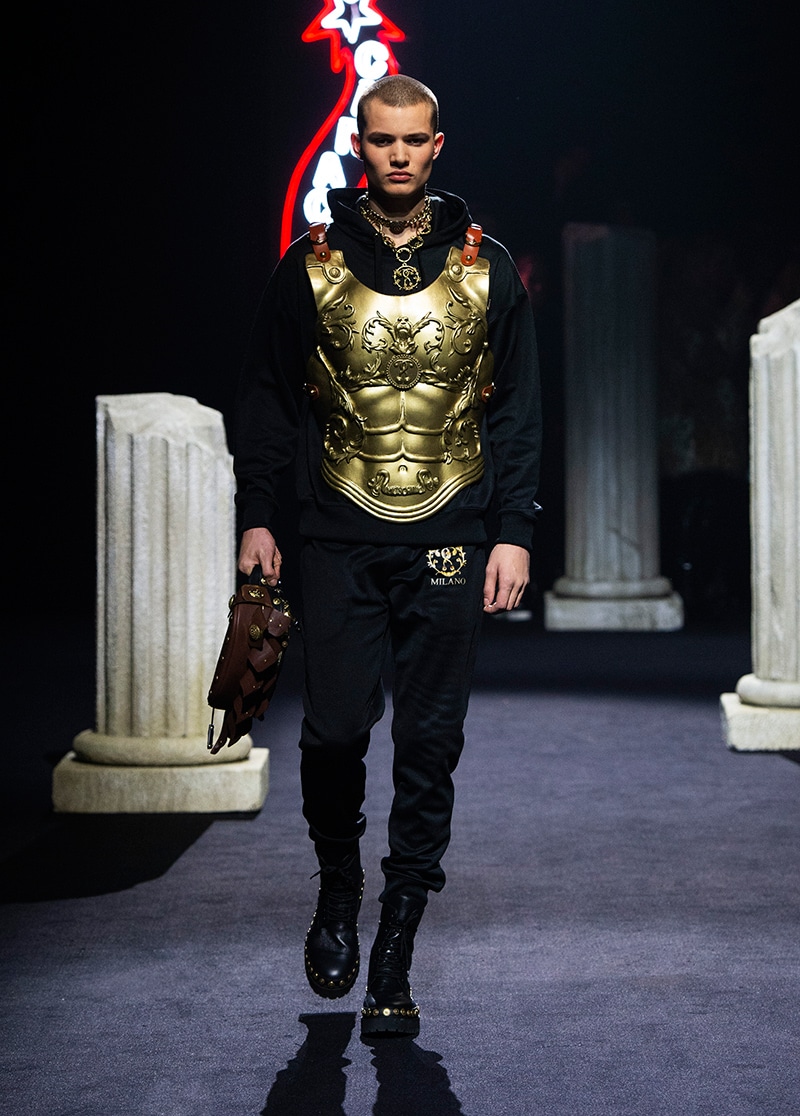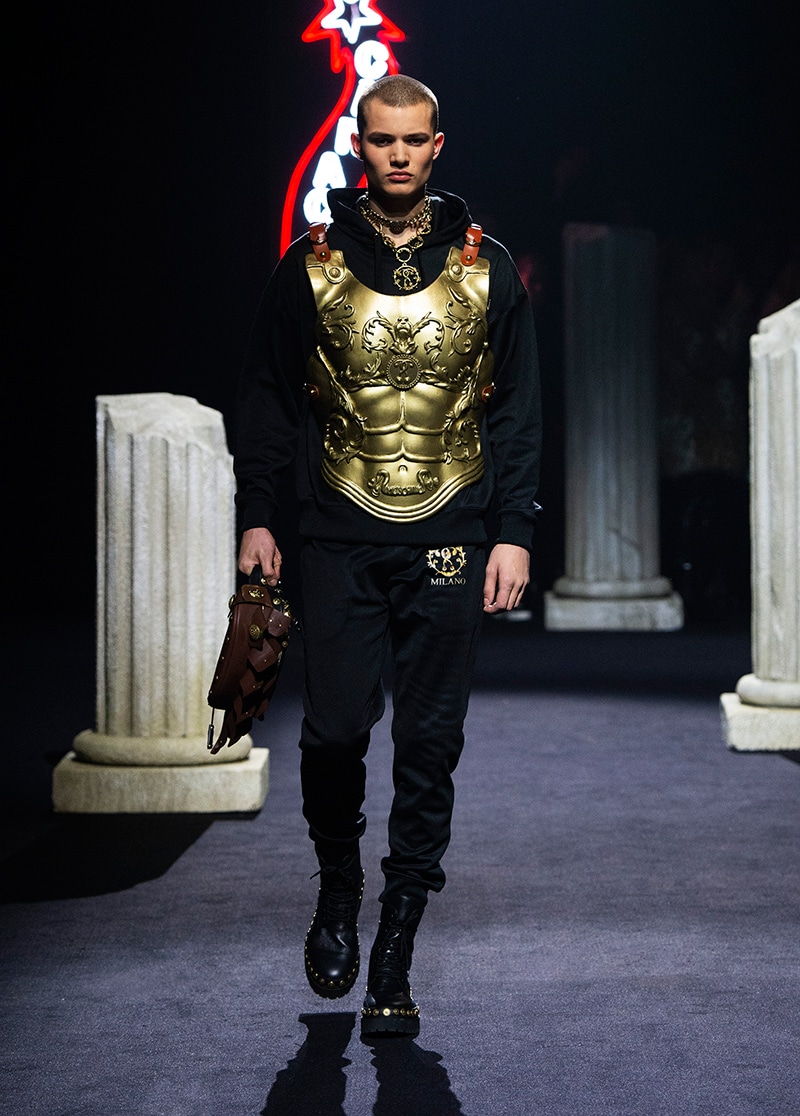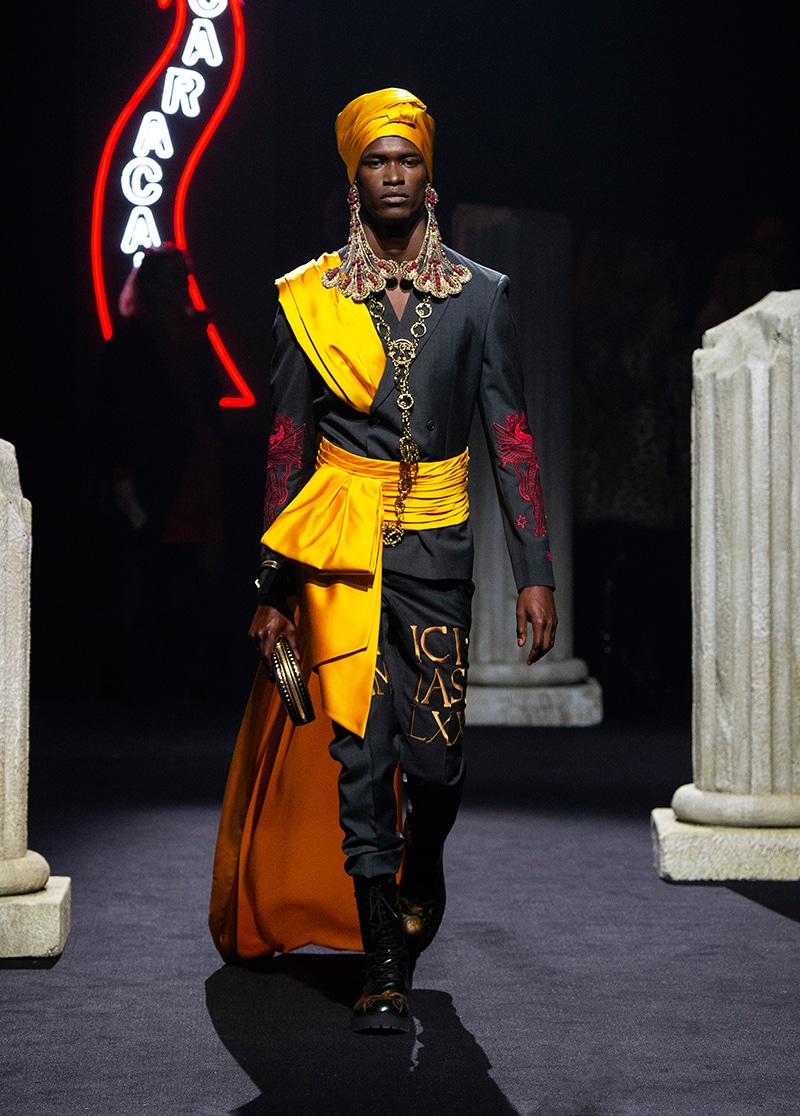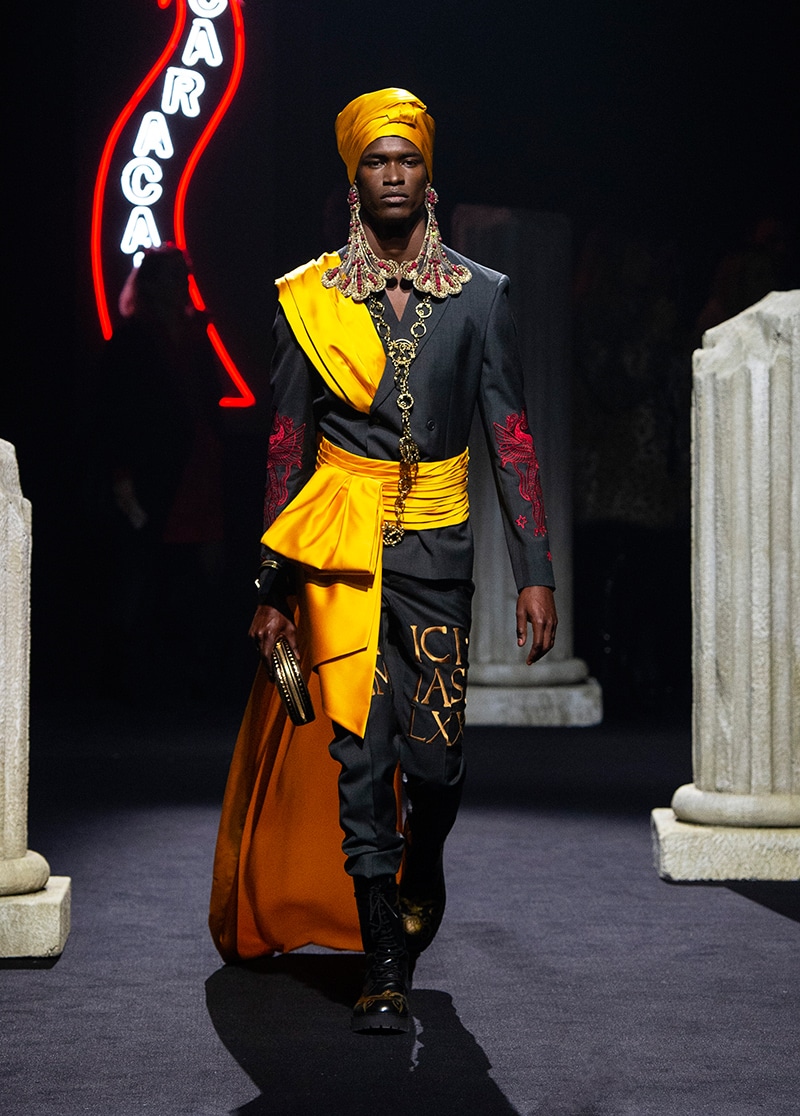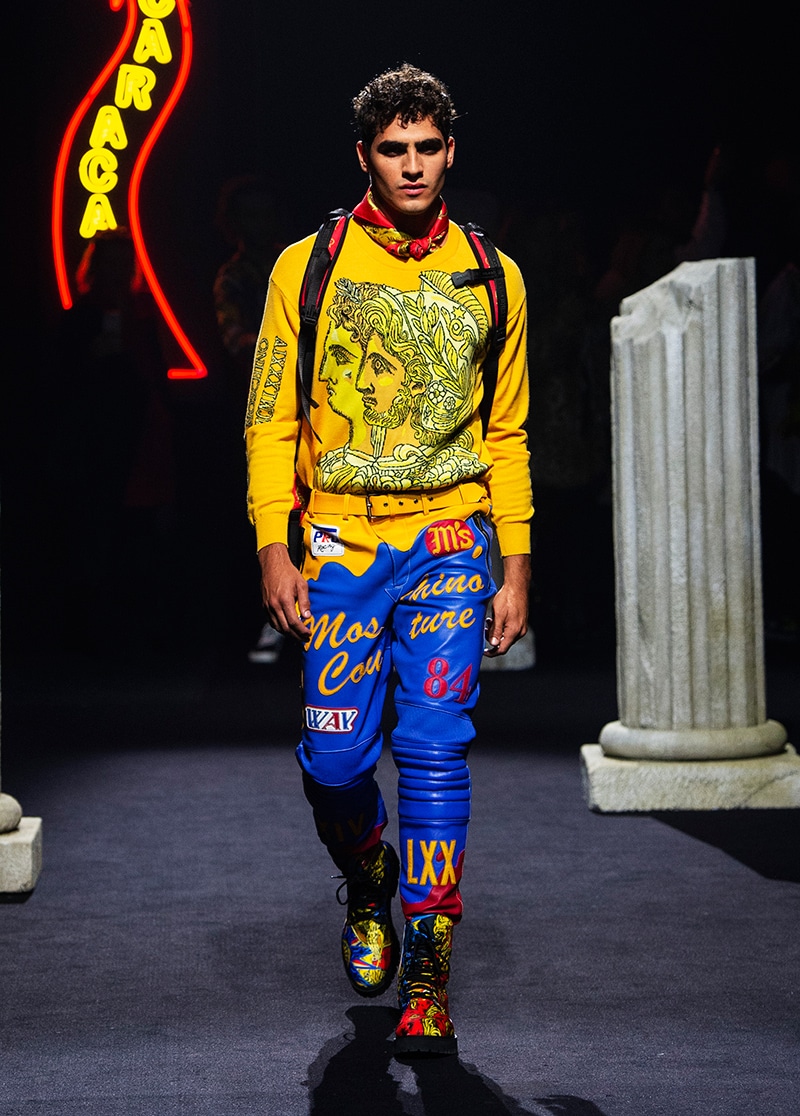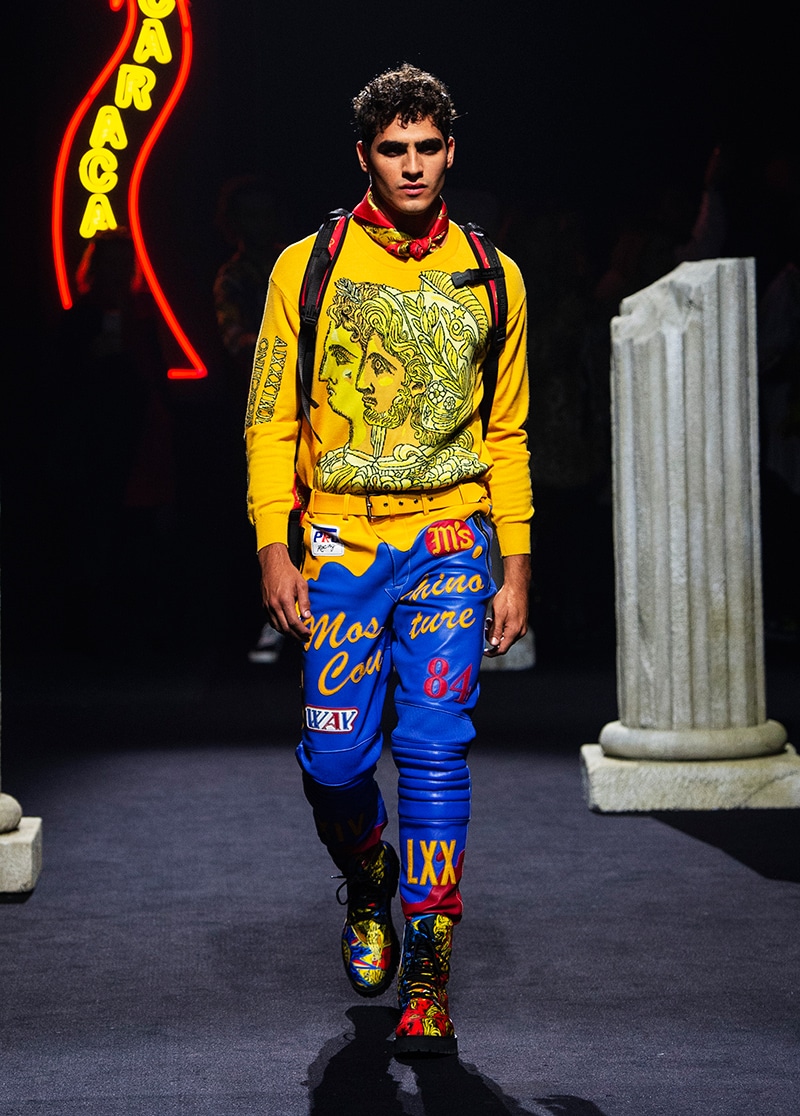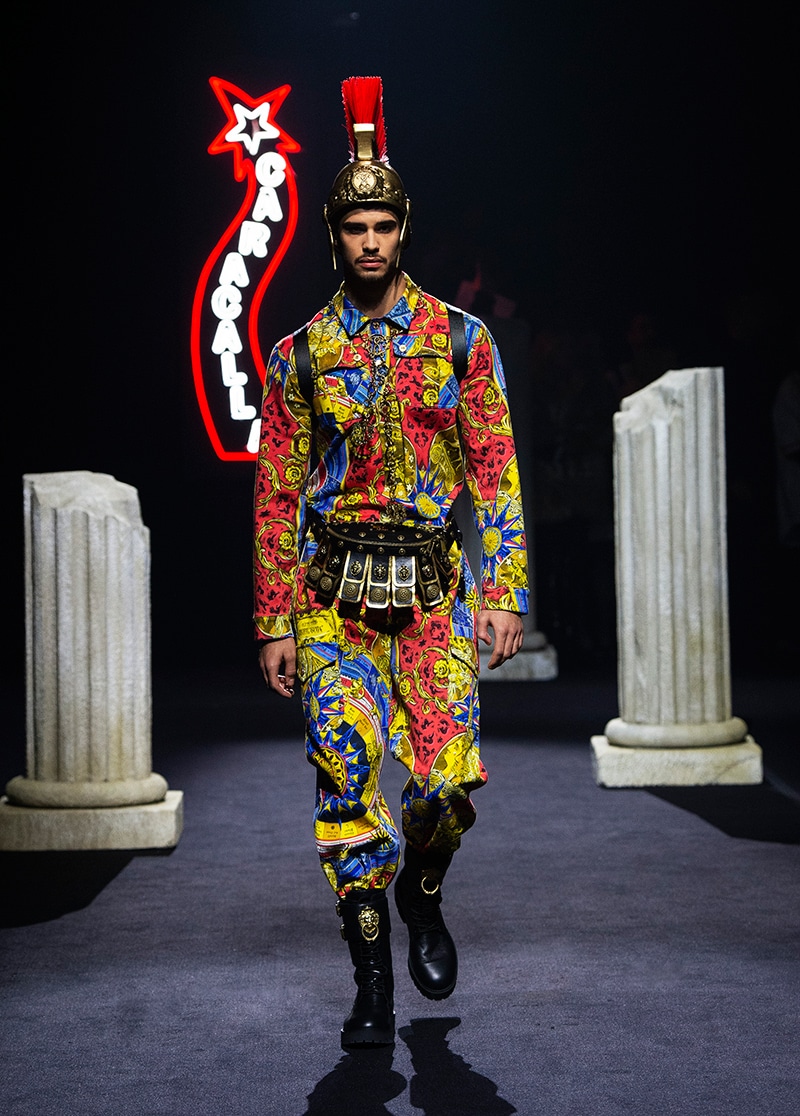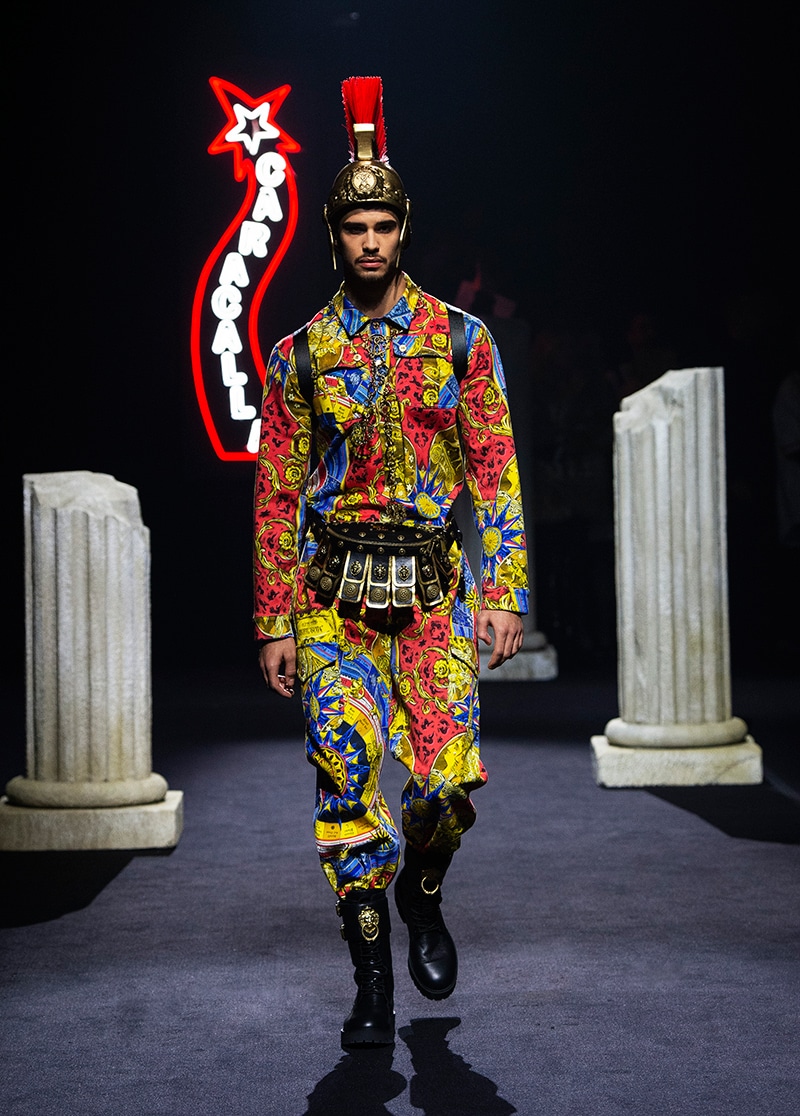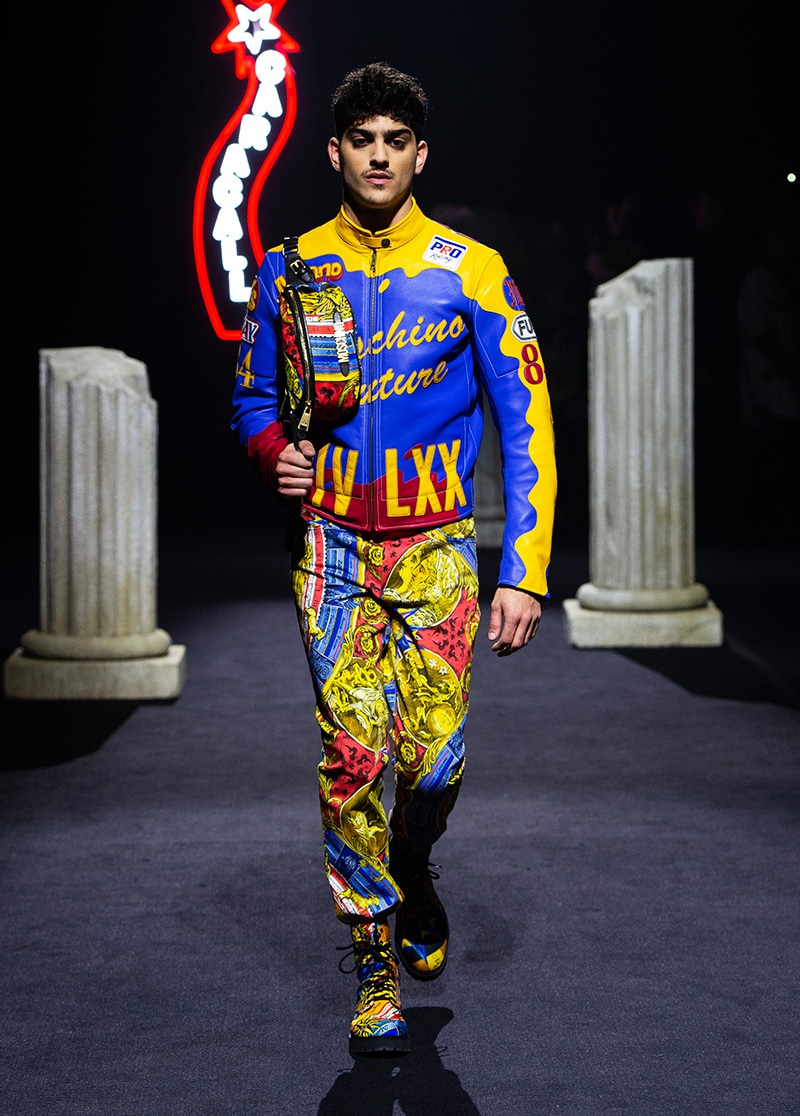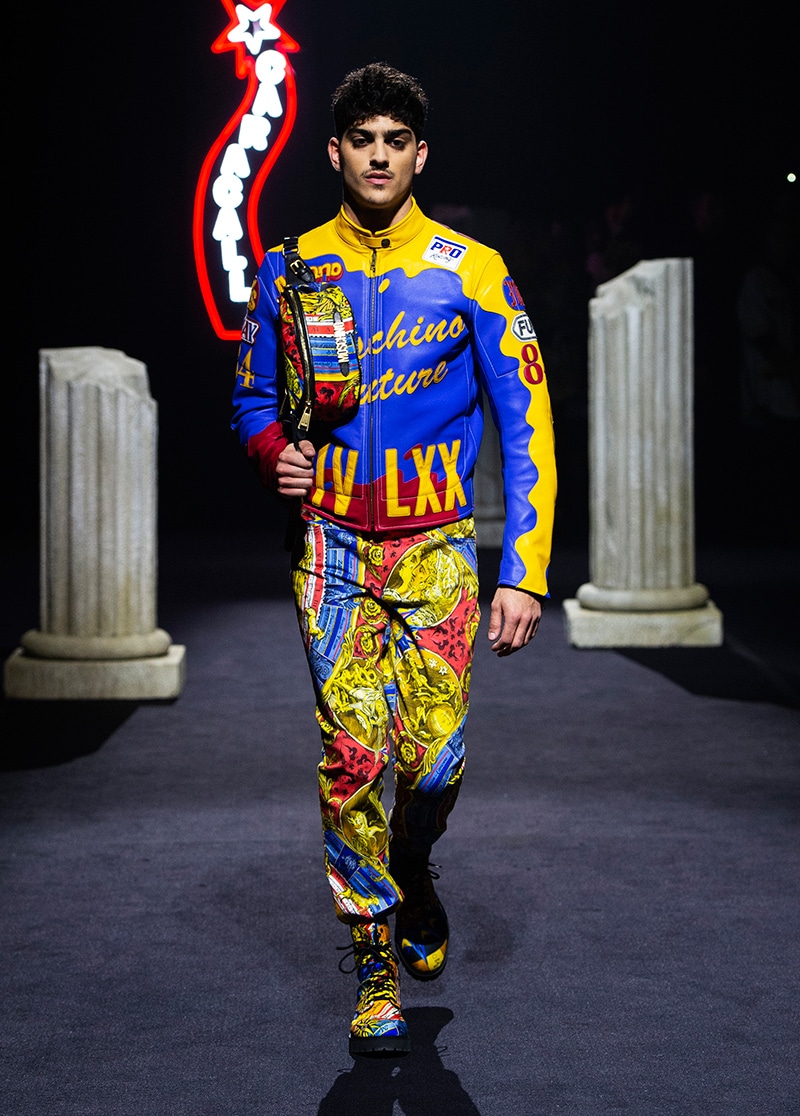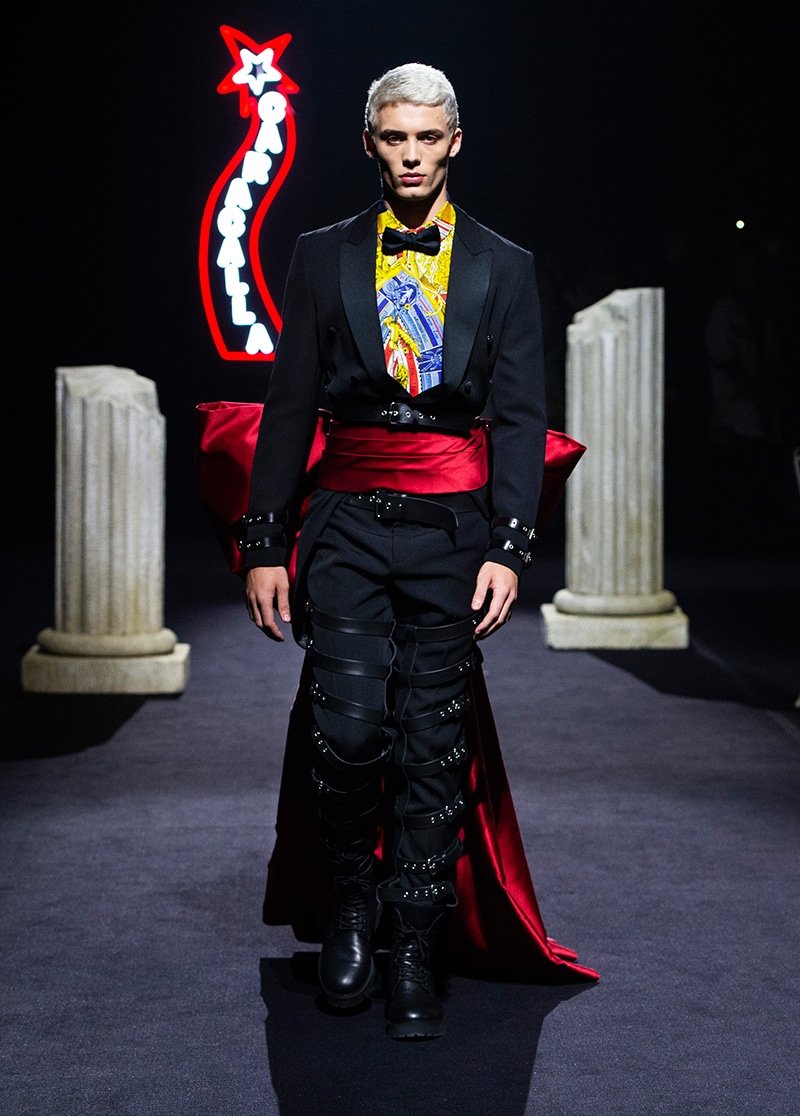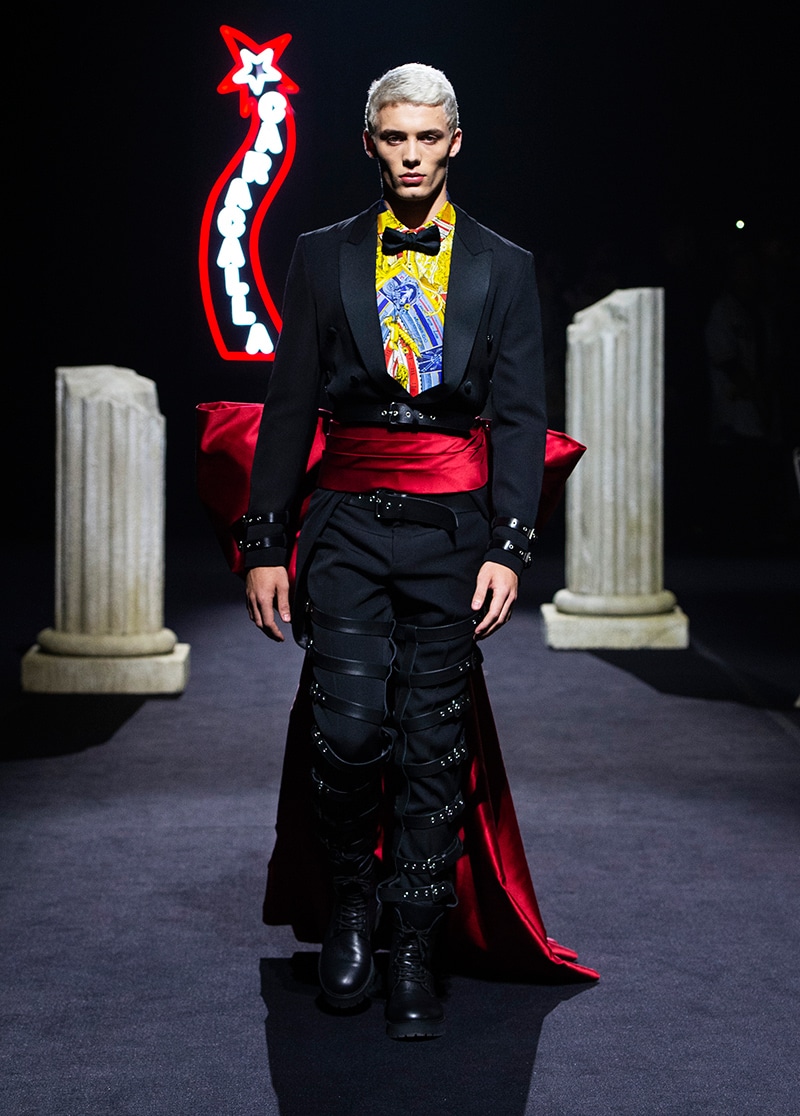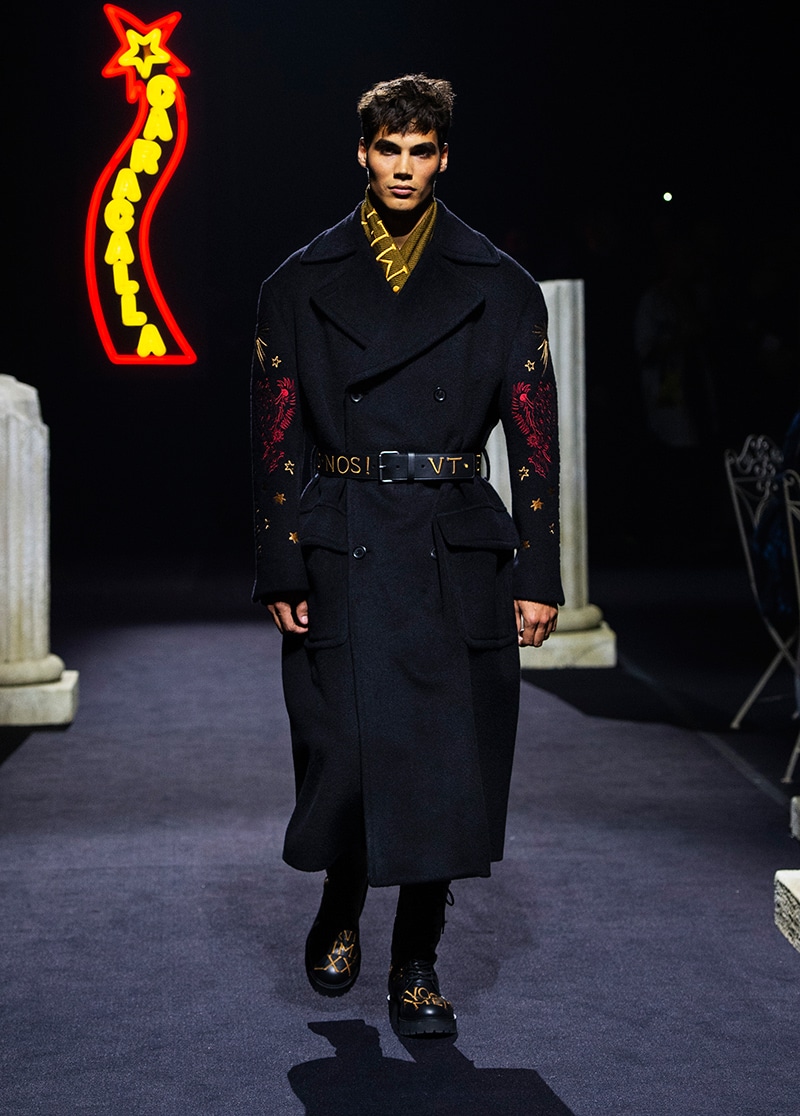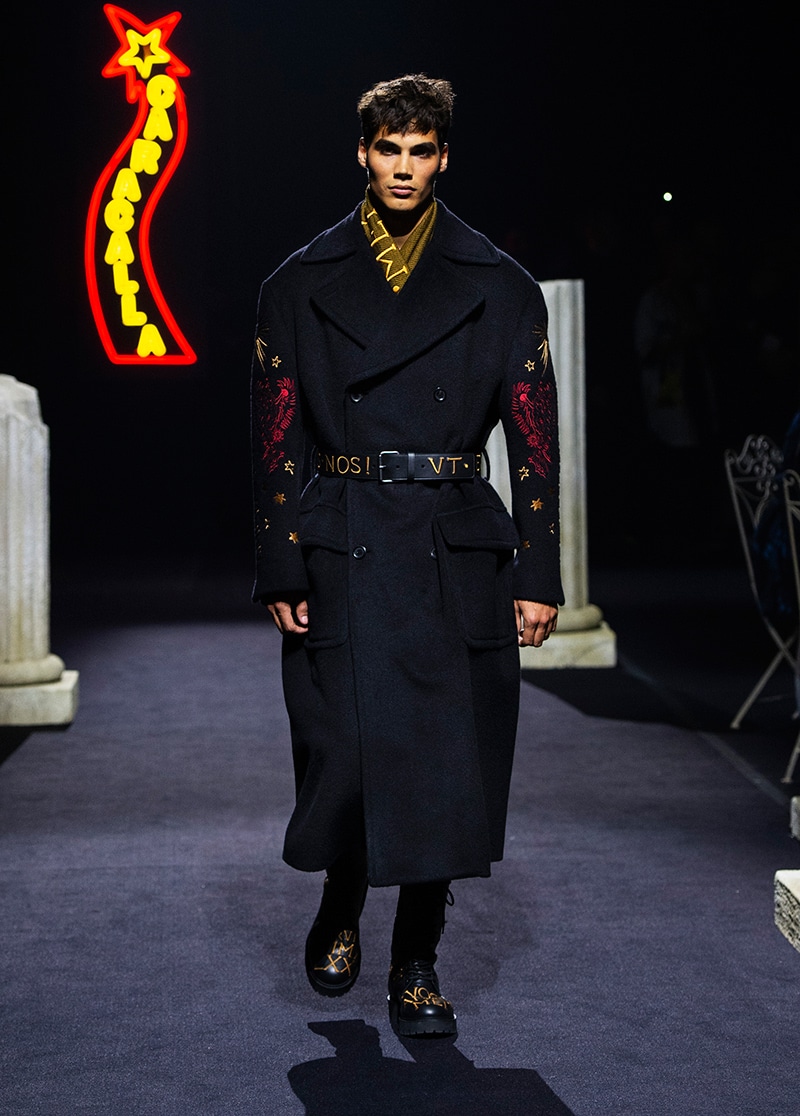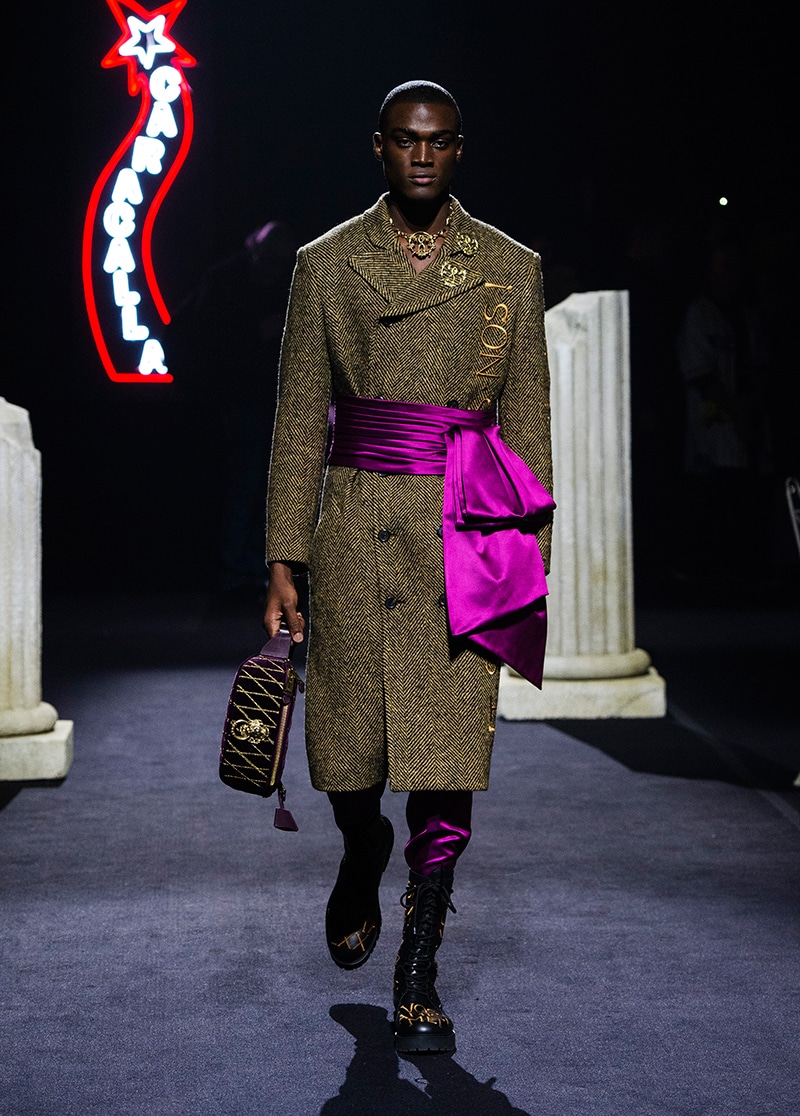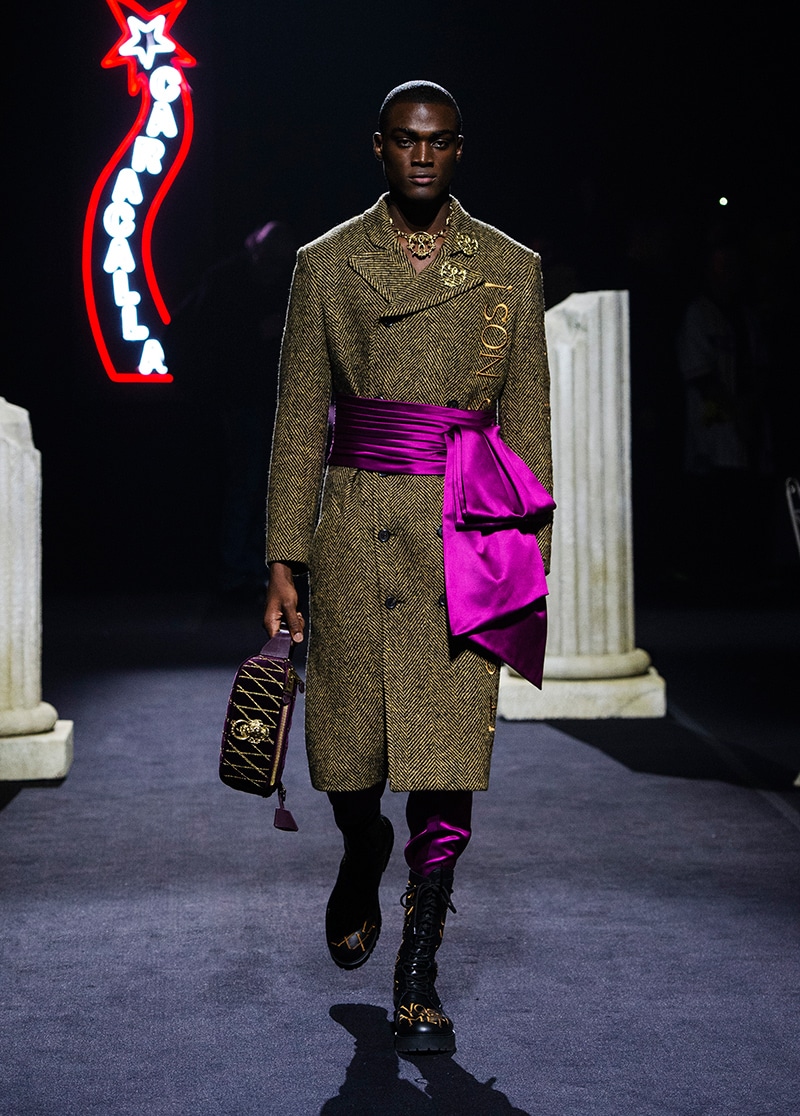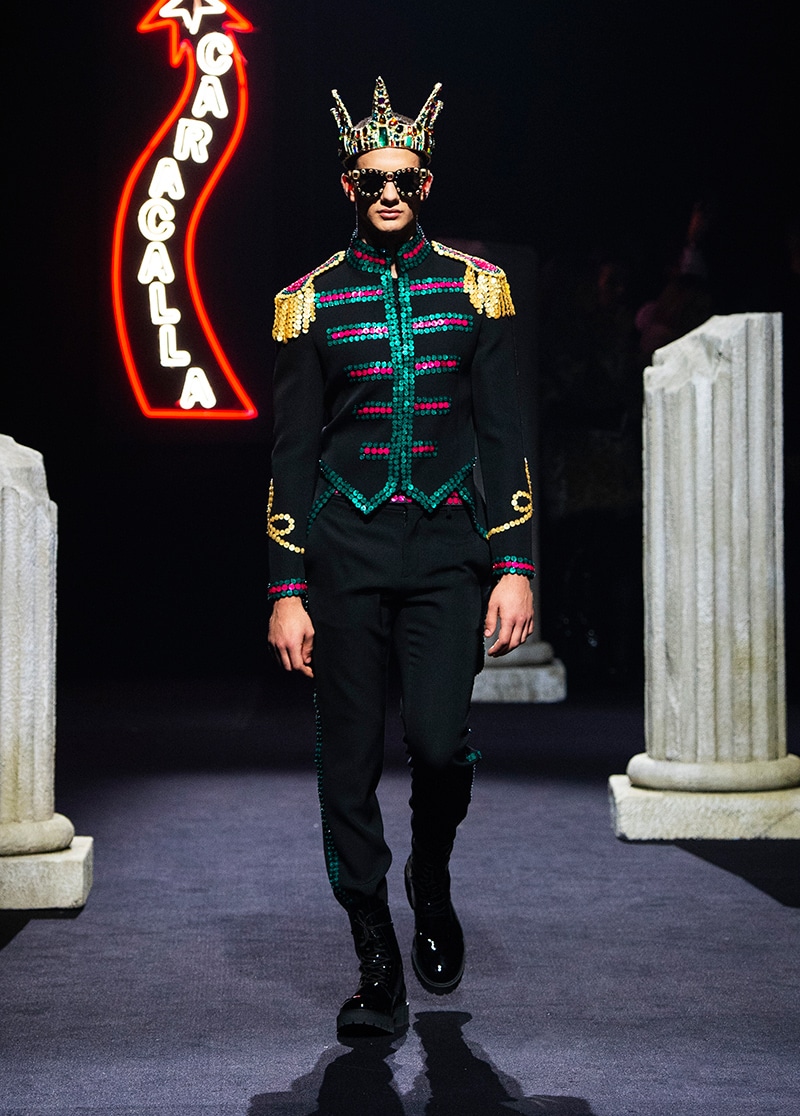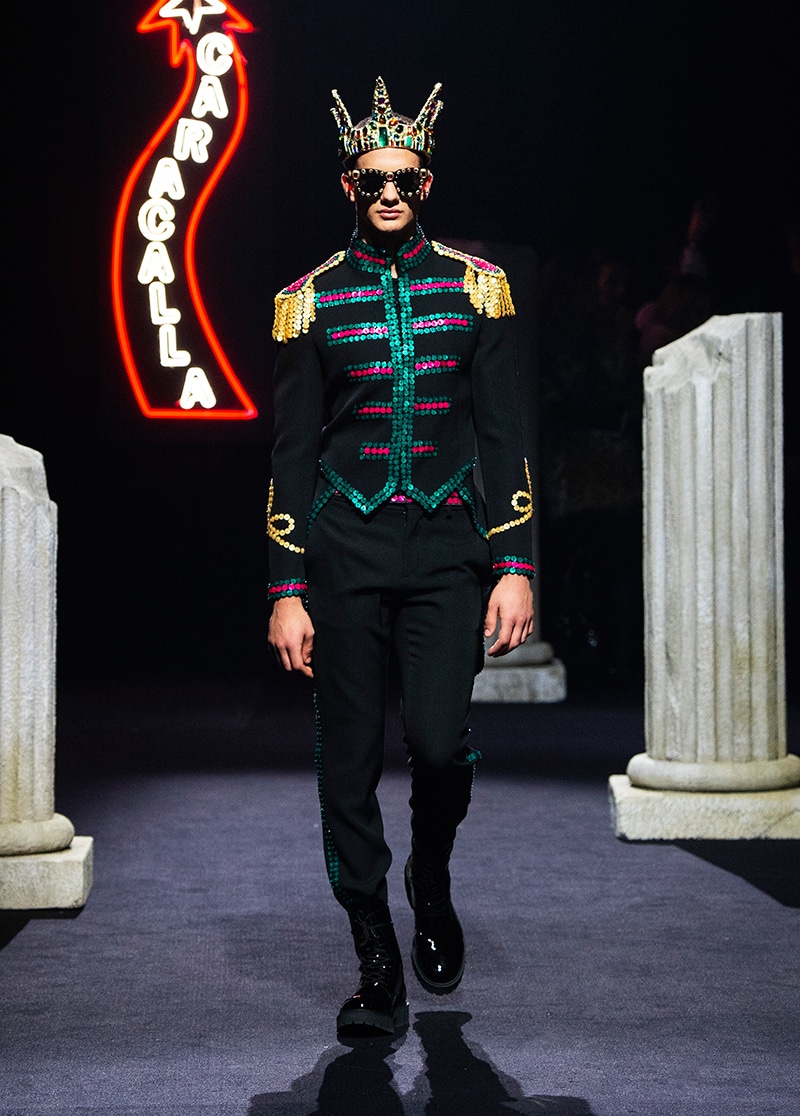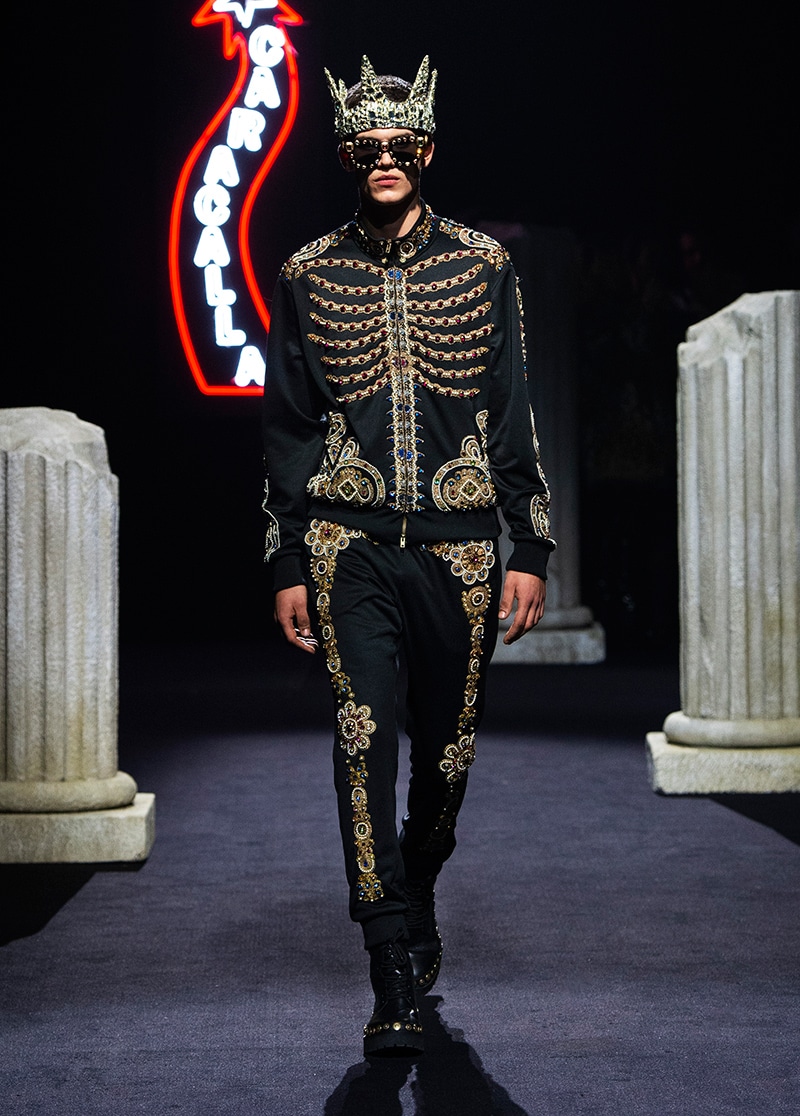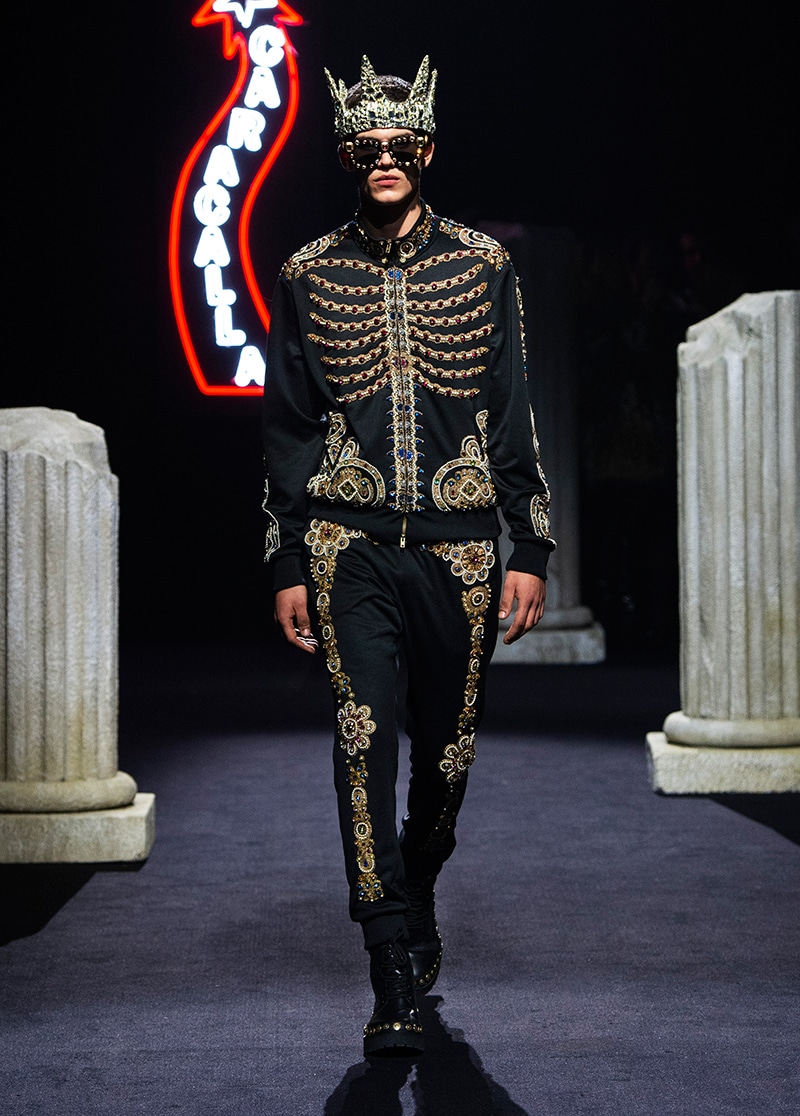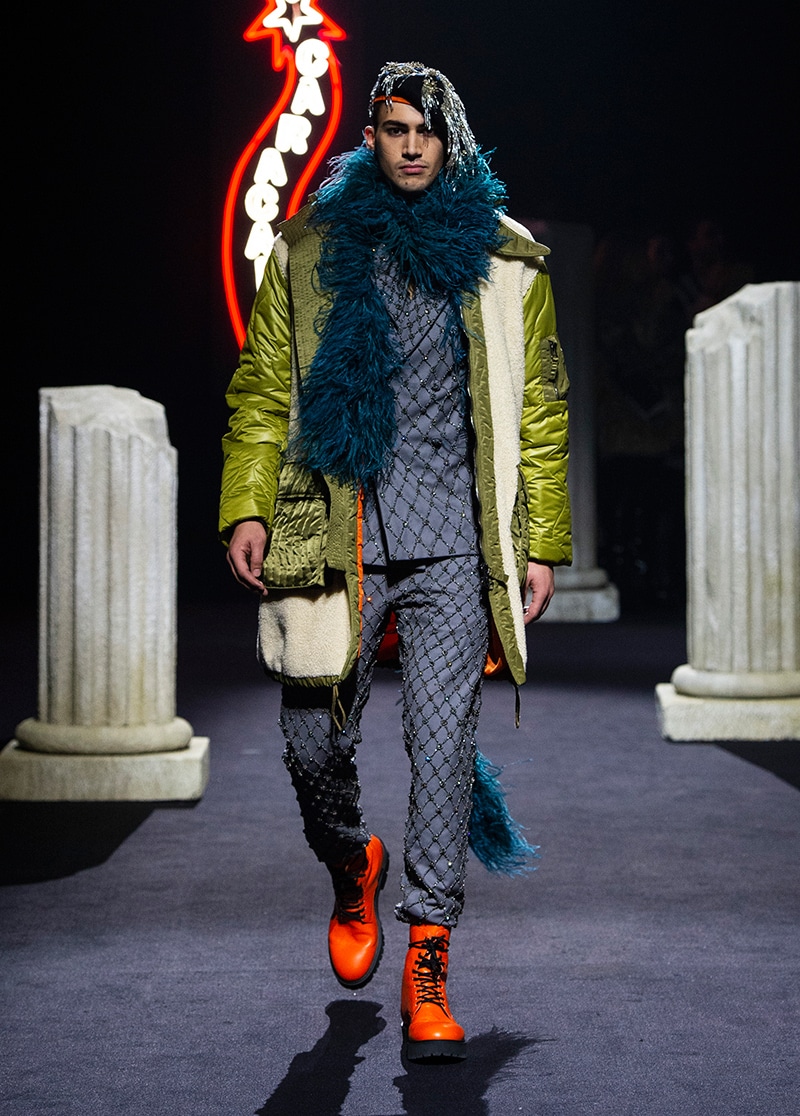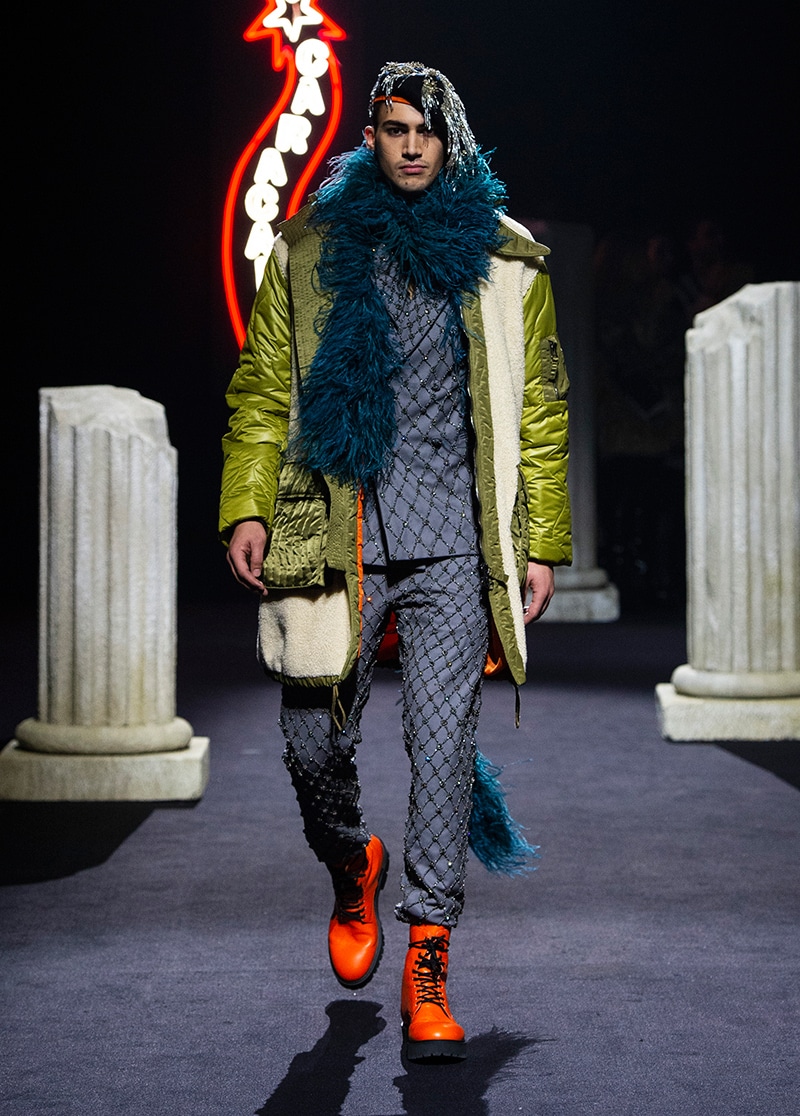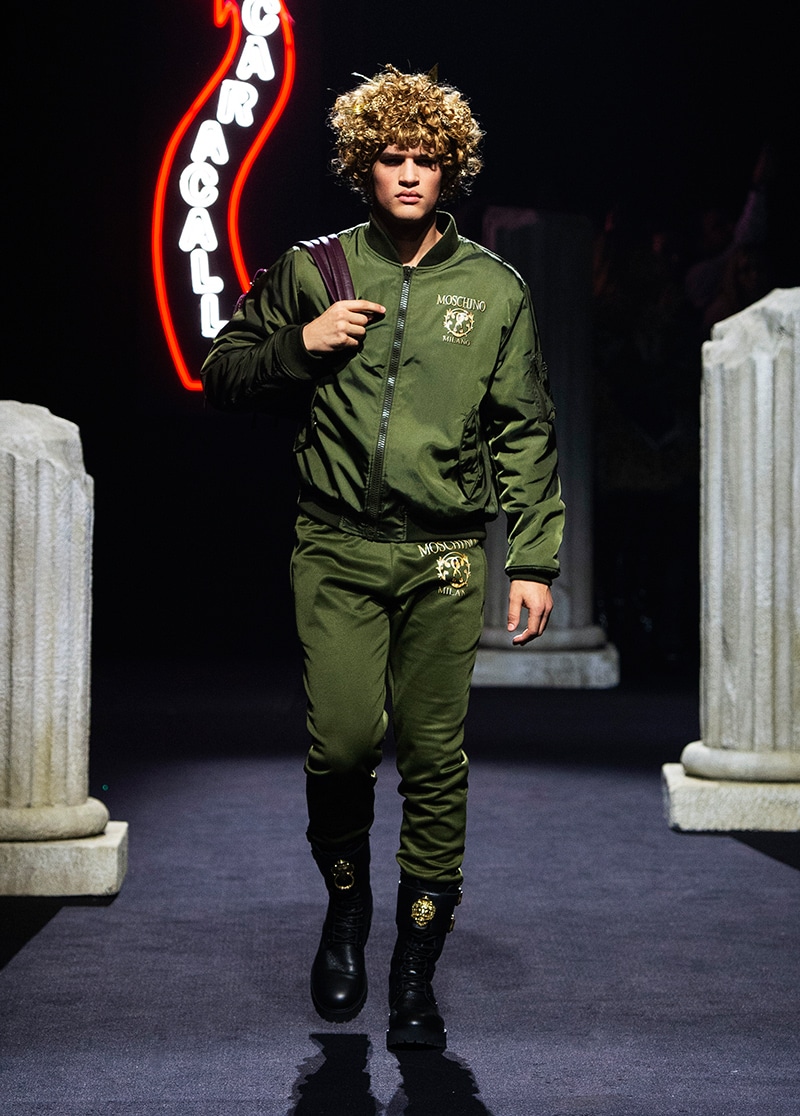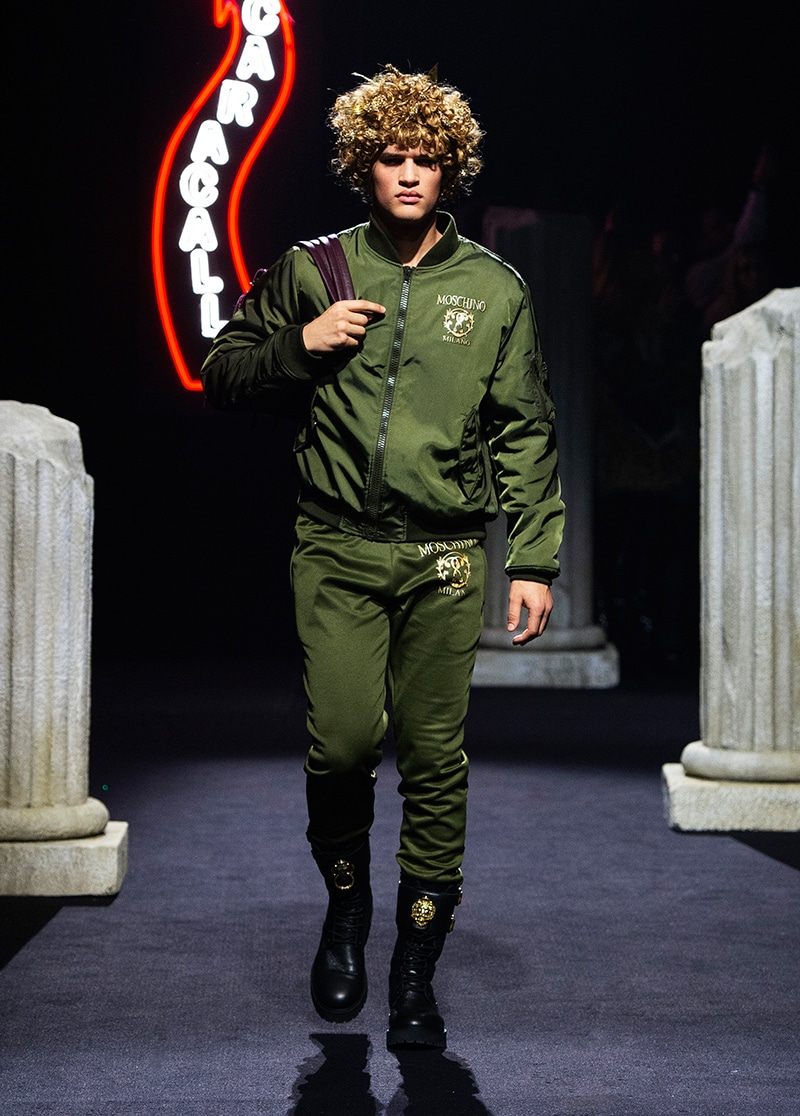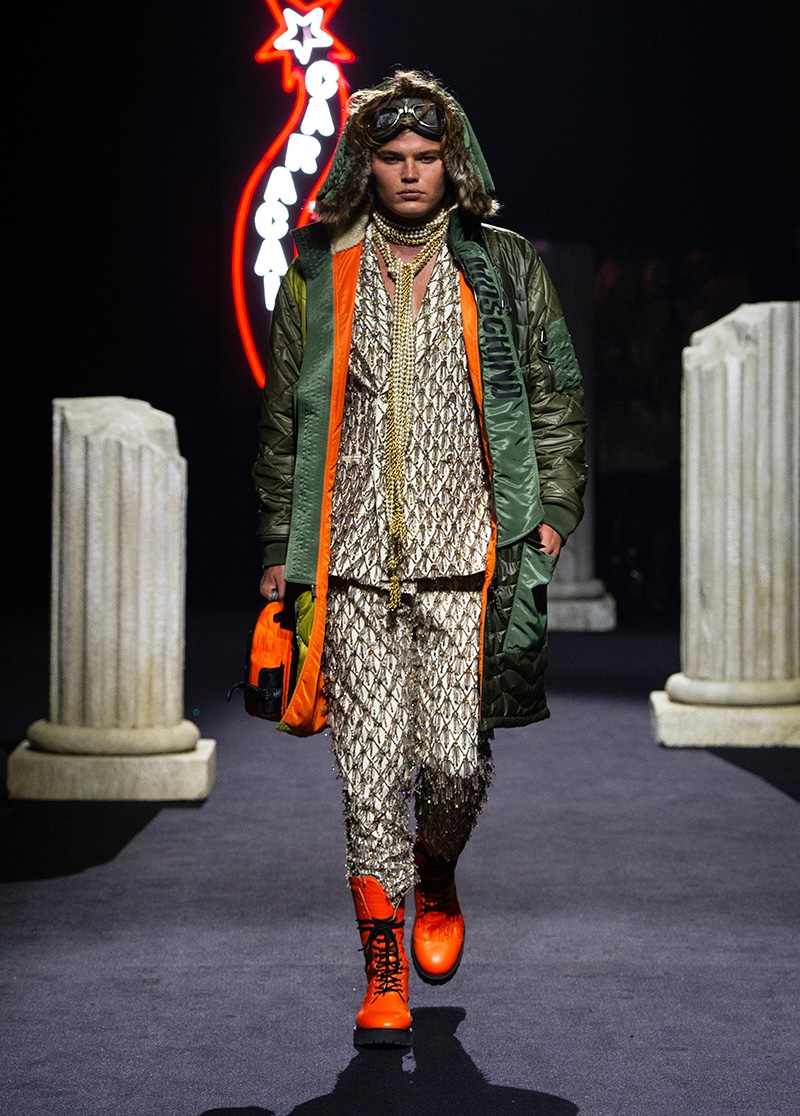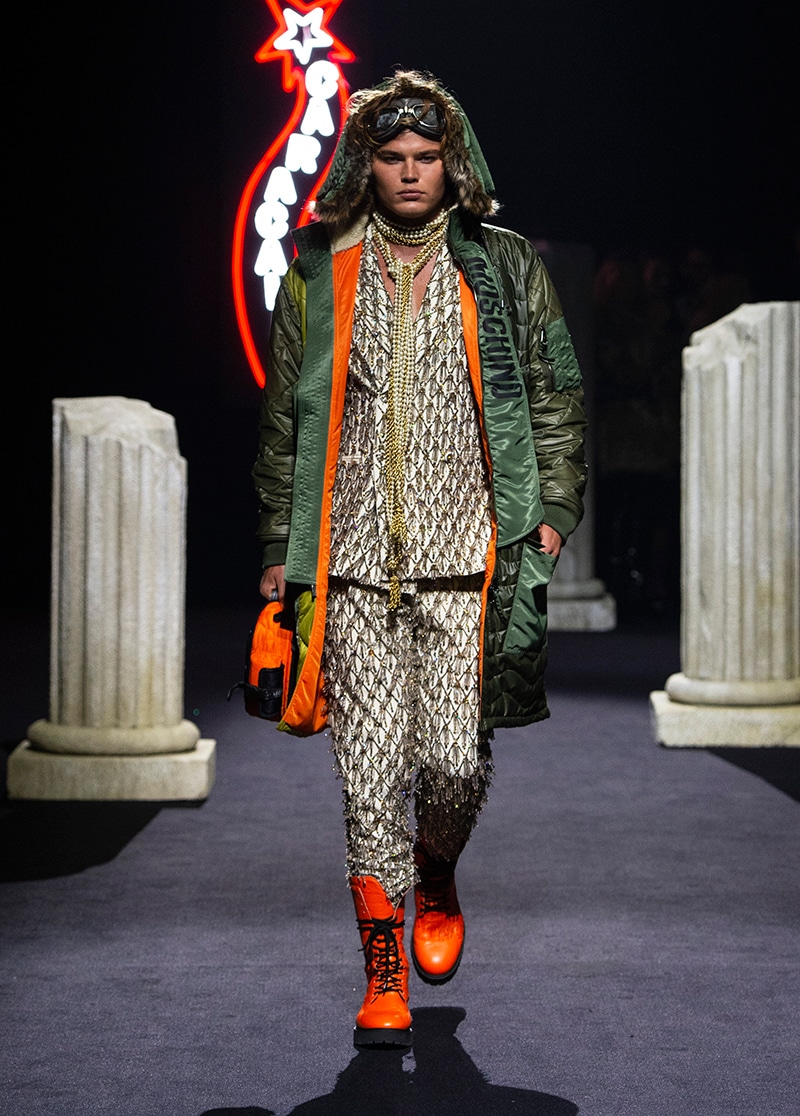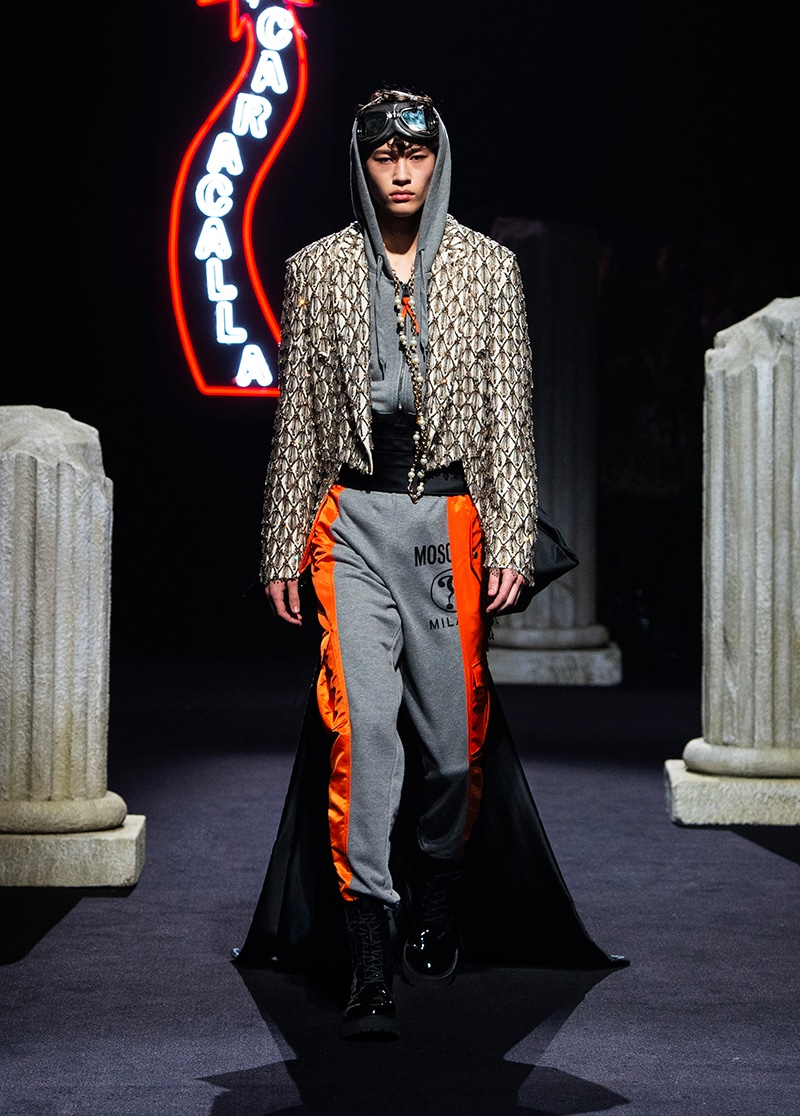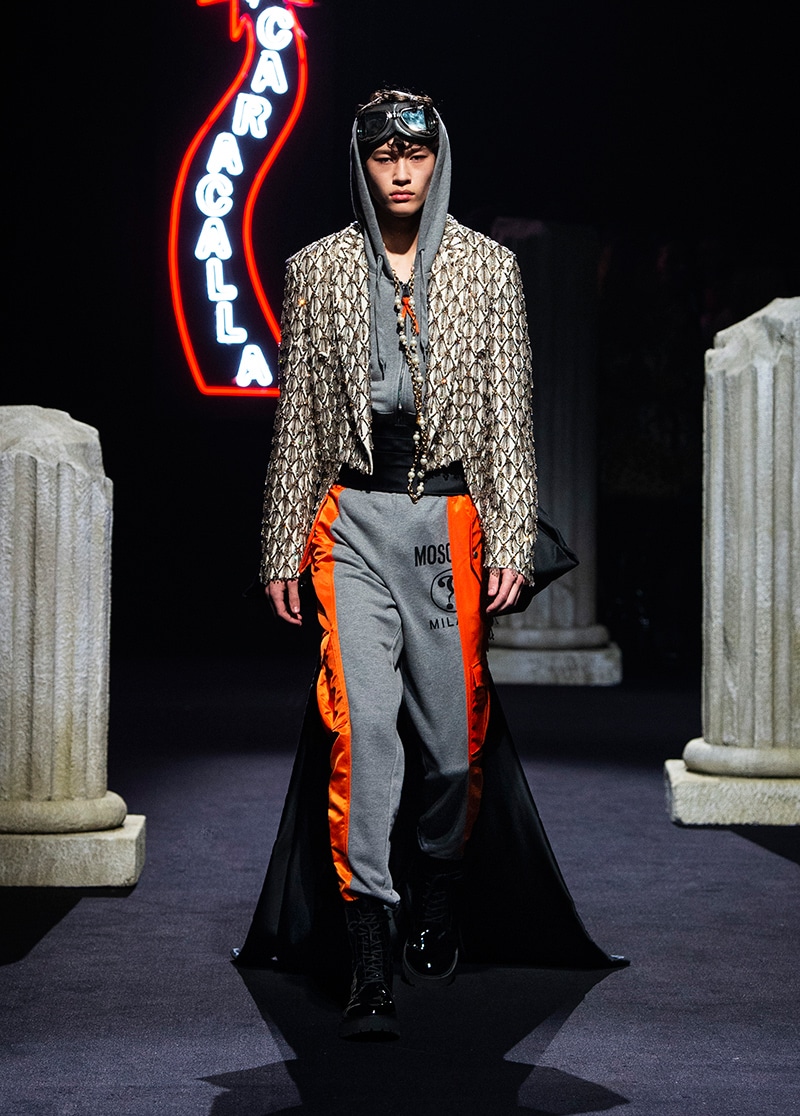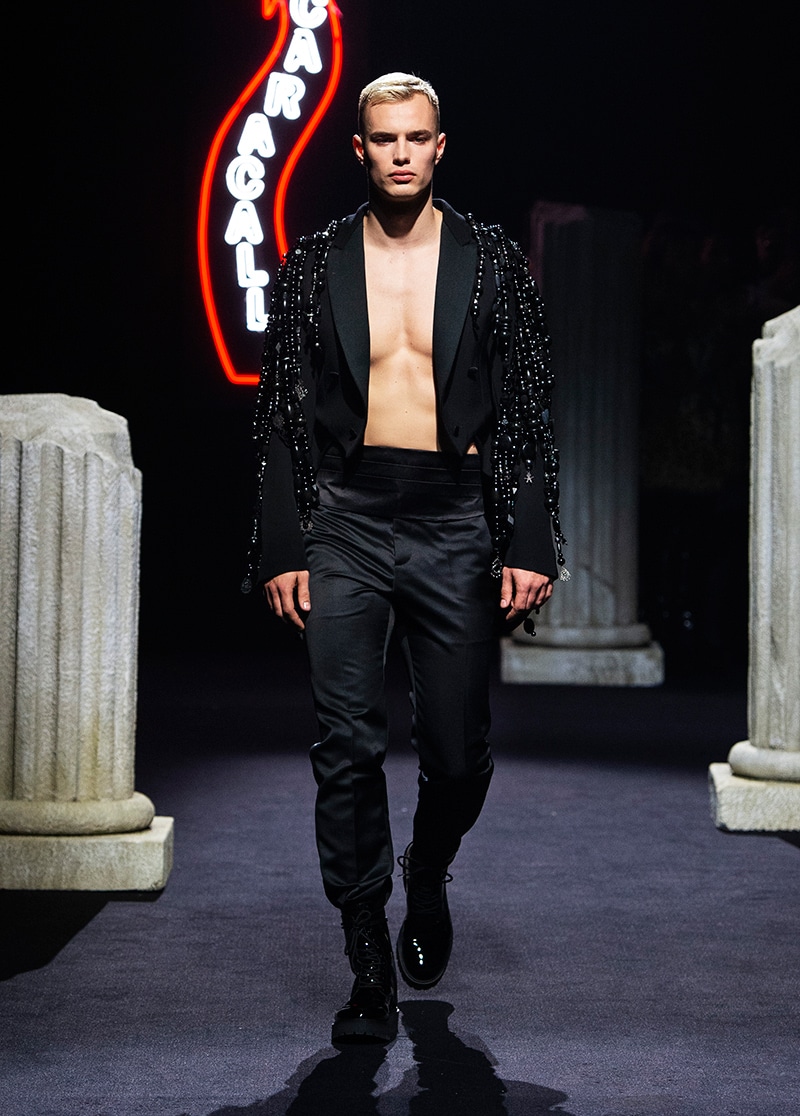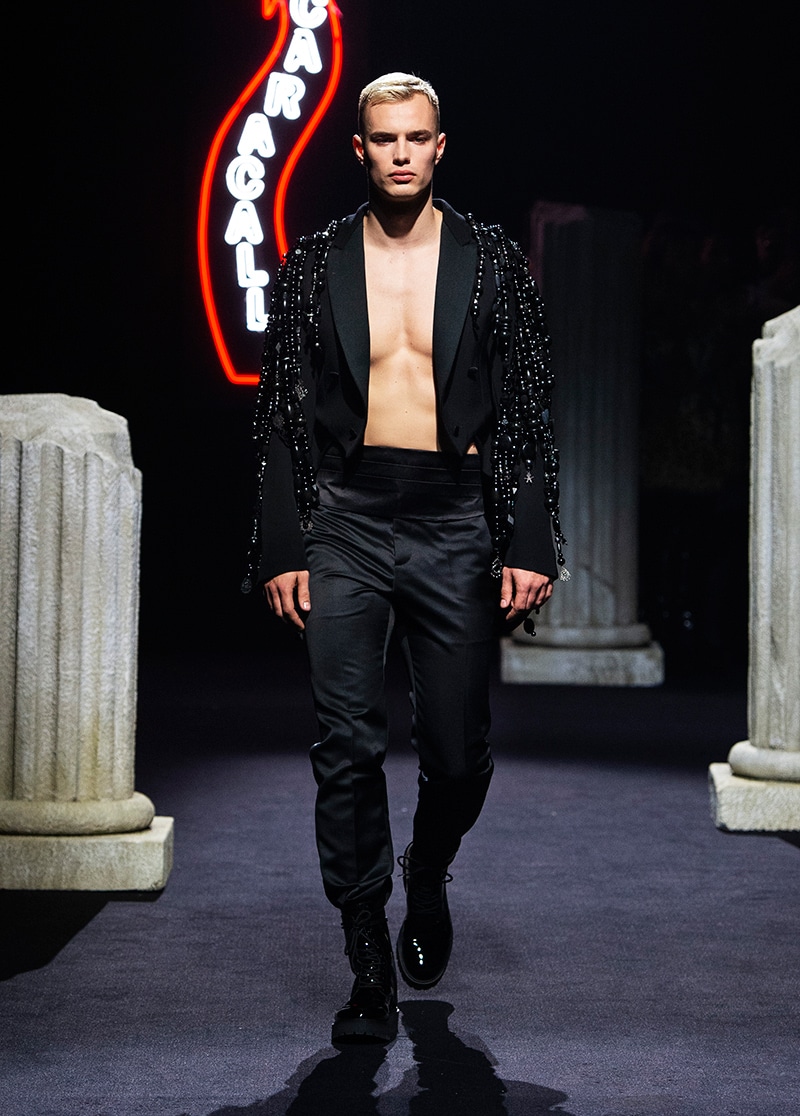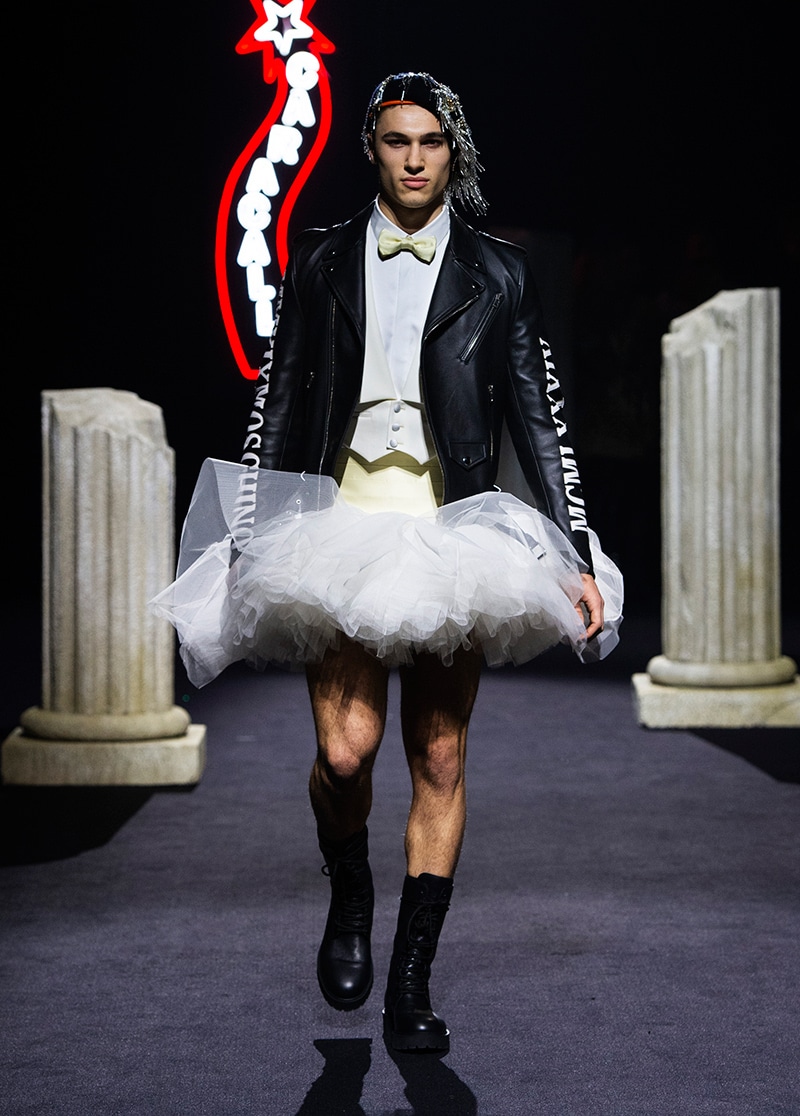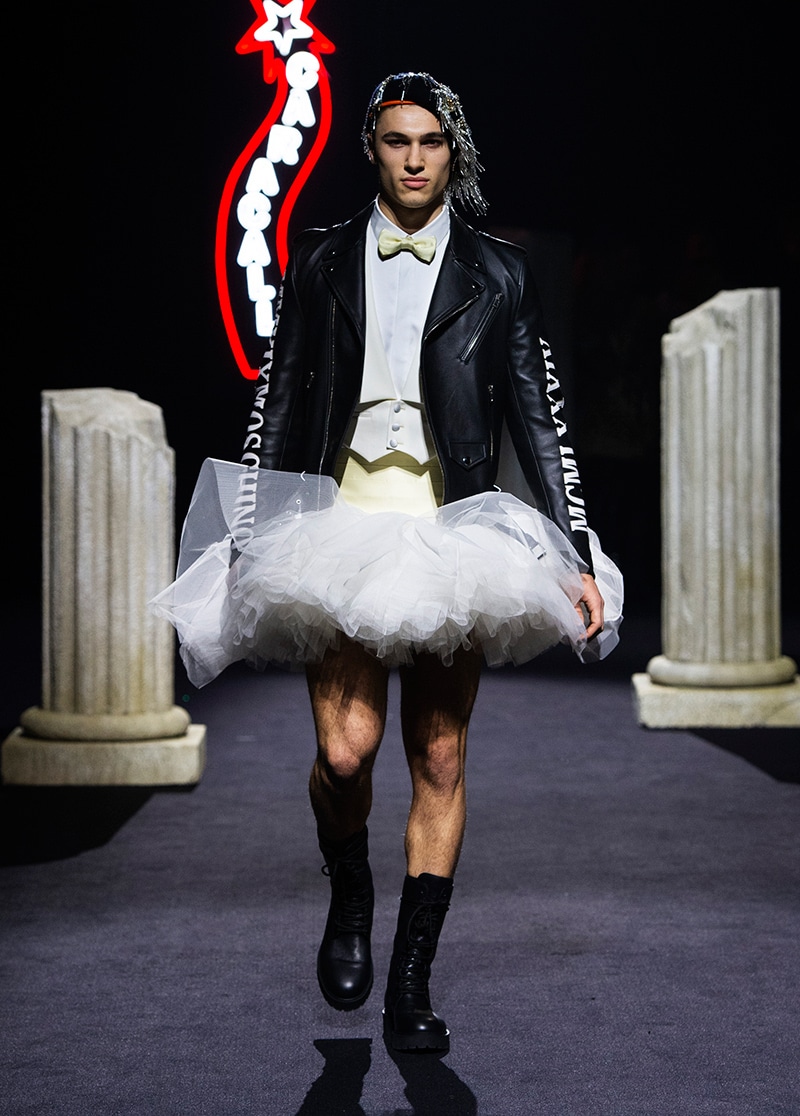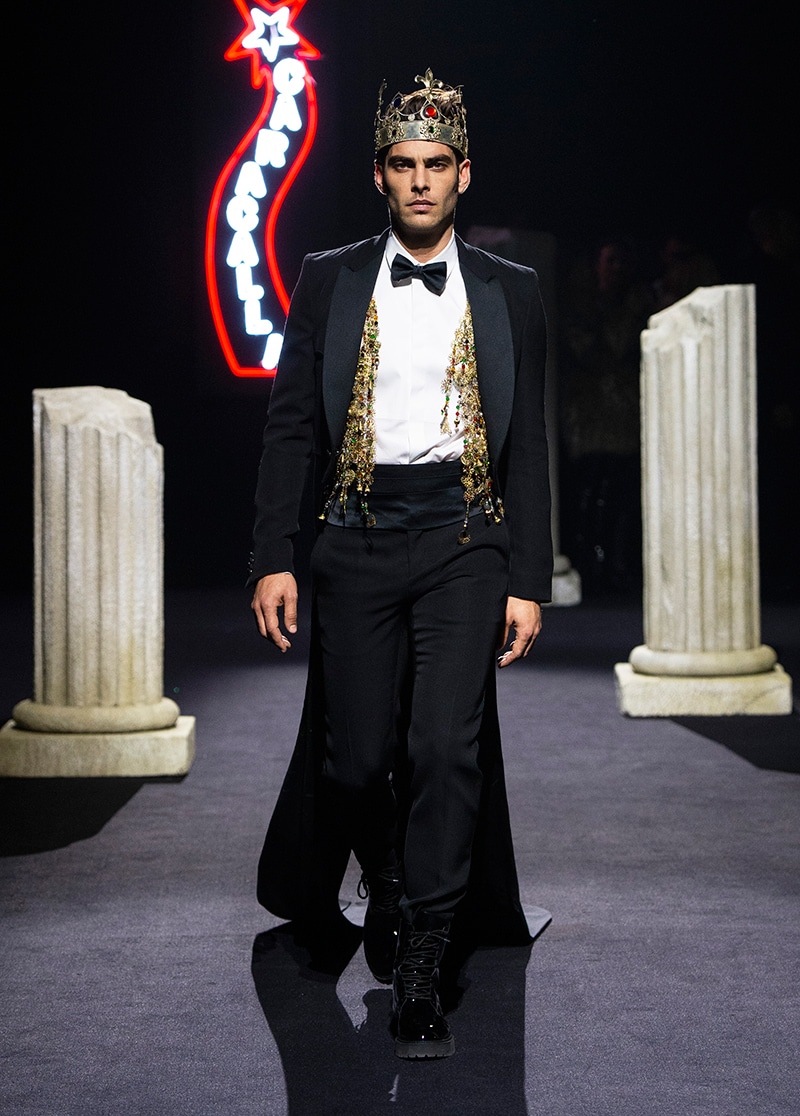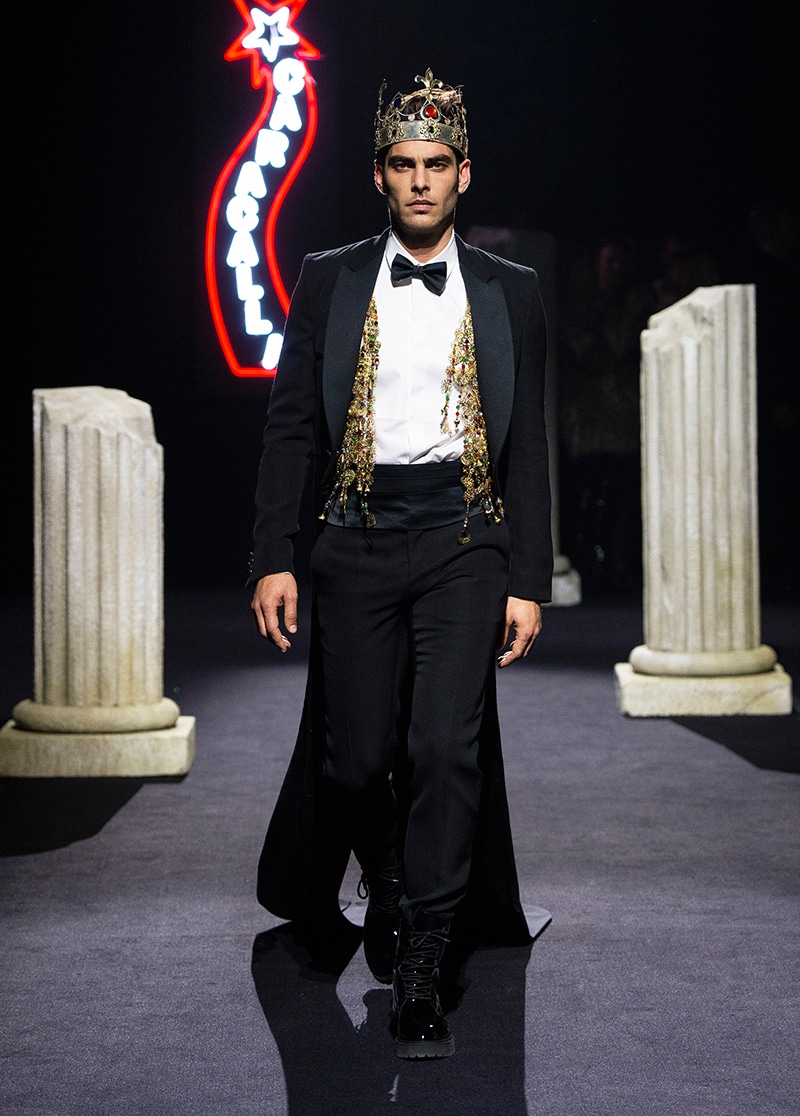 With the Fall/Winter 2019 collection at Rome's Cinecittà studios, Jeremy Scott moved Moschino a step further into the midcult by tapping into Fellini's "specifico filmico" and the brand's ingenious nonconformity.
Fashion and cinema are means to make a statement more powerful and effective. By setting their creativity against the current system, designer Franco Moschino and art cinema director Federico Fellini were two inspired individuals whose manner of expression defied and redefined the aesthetic values and custom beyond pure visibility. In 'thinking Moschino' – an operation he's been carrying on wisely since his official assignment-, Jeremy Scott is consistent with the brand's underlying vein. Through a major correlation between fashion design and film aesthetics, Scott drew fully from some of Federico Fellini's screen works showing a perfect knowledge of all the references he has gathered together to this effect.
The inspiration demanded no other location but the Cinecittà studios on the outskirts of Rome, where everything – the enormous head of La Venusia created by Giantito Burchiellaro for Fellini's Casanova, the Studio 5 and an exhibition itinerary at the Sala Federico Fellini which hosts some of the original costume designs from La Dolce Vita, Satyricon and Casanova – holds the magnitude of the Italian Maestro of the seventh art. With a career spanning 40 years of critically-acclaimed works and two Oscars for Best Foreign Language Film in 1956 and 1957 (La Strada and Nights of Cabiria), the film director's dedication to social satire has a lot in common with the artistic invective of Moschino. In a mix of gladiator helmets and breastplates, jackets with pleated sashes and big bows dangling on the back, military coats and studded trousers, the American designer didn't give a banal rendition of his rich source of inspiration, but he succeeded in creating on his own 'terms' a collection well-built and terrifically executed.