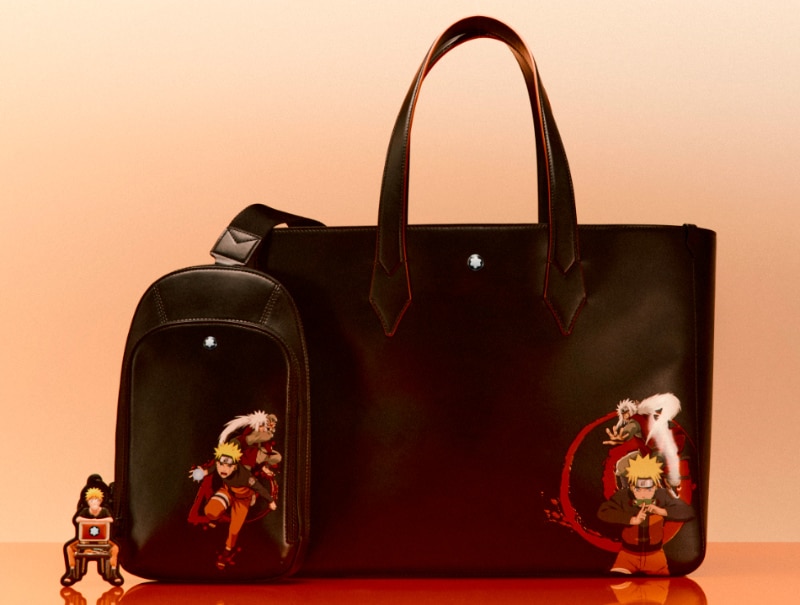 Luxury brand Montblanc is collaborating with the popular anime and manga series on a multi-category collection to celebrate the 20th anniversary of this global cultural phenomenon.
Since its first television appearance 20 years ago, the anime series Naruto: Shippūden, an adaptation of the manga Naruto, has fascinated fans around the world with its colorful stories about the adventures of the young ninja Naruto Uzumaki. The German brand, whose roots are deeply rooted in the field of writing, celebrates the art of creative storytelling and the cultural influence of Naruto with the Montblanc x Naruto collection, which includes writing and leather goods, accessories, and smartwatches.
Montblanc x Naruto design emphasizes the importance of transmitting knowledge. It, therefore, focuses on the relationship between the young hero Naruto and his mentor, the hermit Jiraiya. This sage, who became a great ninja in the past, traveled the world in search of knowledge, which he now passes on to his godson and ultimate disciple, Naruto. As well as featuring the characters against a black background, the pieces incorporate design elements in bold orange that evoke the art of writing, such as brushstrokes, ink drops, and calligraphy-inspired symbols. To accompany the launch of the collaboration, the Naruto team has created a special anime short film that speaks to the power of writing and the transmission of knowledge.
The collection includes a new edition of the iconic Montblanc Meisterstück writing instrument, a tool that has served self-expression and creativity for generations. The Montblanc x Naruto Meisterstück Special Edition is available as a rollerball and biros, as well as a fountain pen with a gold nib adorned with decorative ruthenium-plated details and the "village hidden in the leaves" symbol in yellow gold. The writing line is completed with special orange ink in a glass bottle and a leather notebook decorated with an image of Naruto.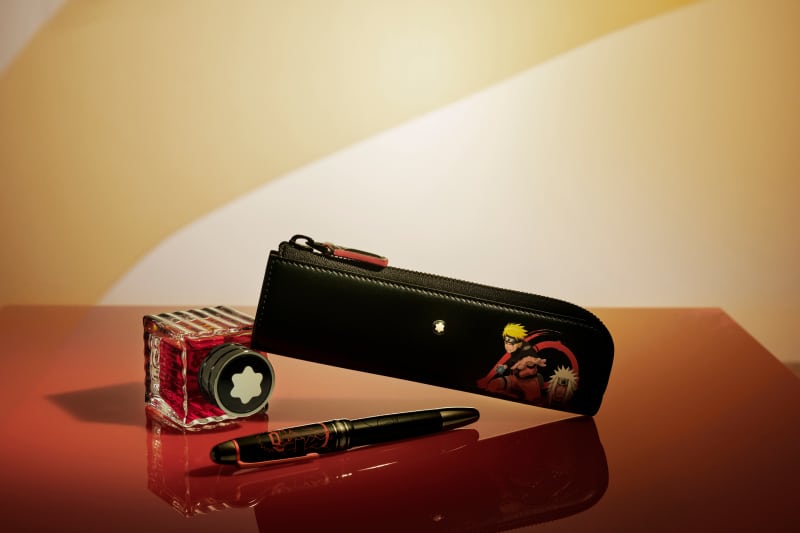 Leather is also present in this collection in the form of different types of bags (cross-body, cross-body, mini reporter bag that can be worn as a shoulder bag, tote bag and a case with wrist strap) and smaller accessories such as a cardholder, a compact wallet, a case for a writing instrument, a leather belt with M-buckle and a key ring, as well as accessories for smart devices such as cases for the iPhone 14 Pro and AirPods. All pieces feature a depiction of Naruto or Jiraiya on a black leather background, as well as symbols related to writing on orange leather on the inside.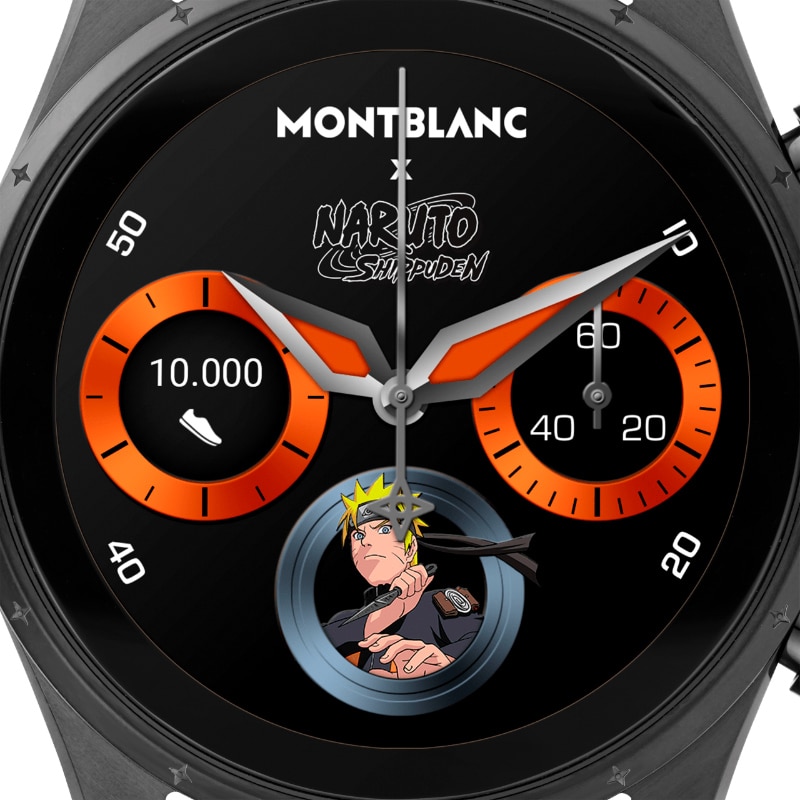 In addition, the Montblanc x Naruto Summit 3 smartwatch features fascinating Naruto animations on the watch's face.
Click here to purchase any of these items and take a better look at the collection below: