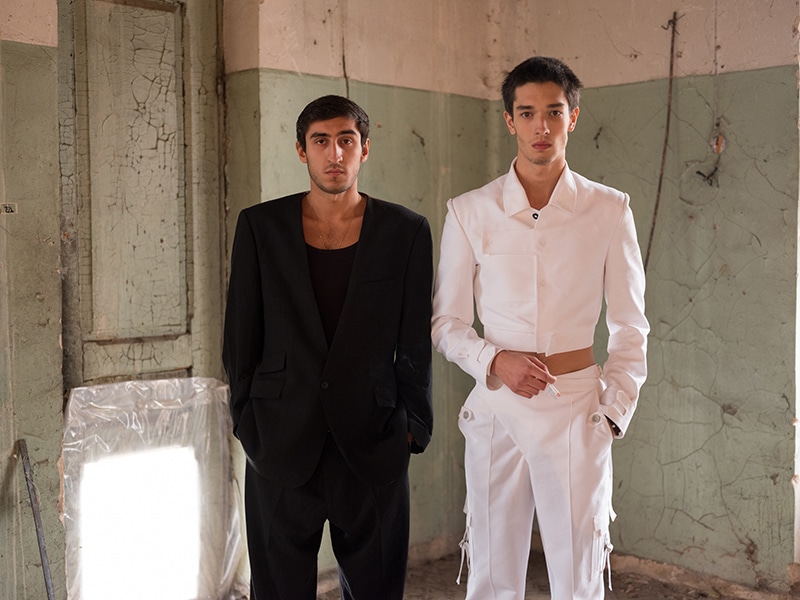 SITUATIONIST SS20 Backstage shot by Marc Medina for Fucking Young!
So far, almost every major fashion events around the world have been canceled. The fashion industry is in crisis, with designers, stylists, photographers, artists, confined at home. Hopefully, we are taking this pause in our lives to re-think our business structure, to learn from the current situation, and prevent it from happening again. Especially, when we will able to walk freely again we need to help the ones who suffered with this crisis the most.
And that's exactly what the Mercedes-Benz Fashion Week Tbilisi team is doing. They are planning and creating a new future for creative minds in Georgia on a new location with new opportunities.
Spread over 27 000 m2, The former Coca-Cola factory will be transformed into contemporary Art and Culture Center. The key players of this new concept will be designers, photographers, and artists. Giving them an opportunity to exhibit their works in the art galleries, organize showrooms, as well as workshops of artists. This location will unite all areas of culture in one space that will be open to the public where they can enjoy other facilities. The bookstore, cafes, and studios for kids will welcome everyone. The purpose is to help creative industries in Georgia. Creating this kind of platform is an opportunity for artists in every field to be discovered in one single place.
The Mercedes-Benz Fashion Week Tbilisi will take place twice a year on this location where journalists, buyers, and many other important figures in the fashion industry will attend. This is important for Georgian designers to be discovered and leave a mark on the global fashion map. It's time to help each other and stay united!