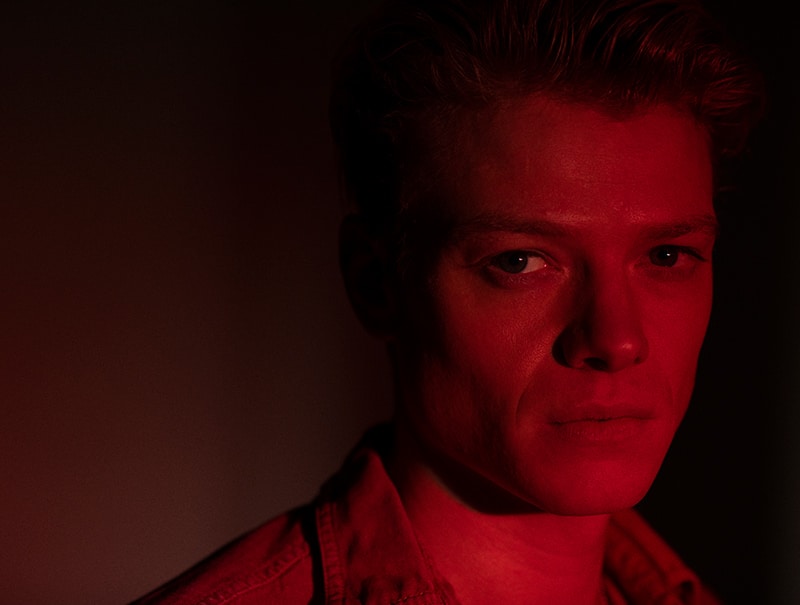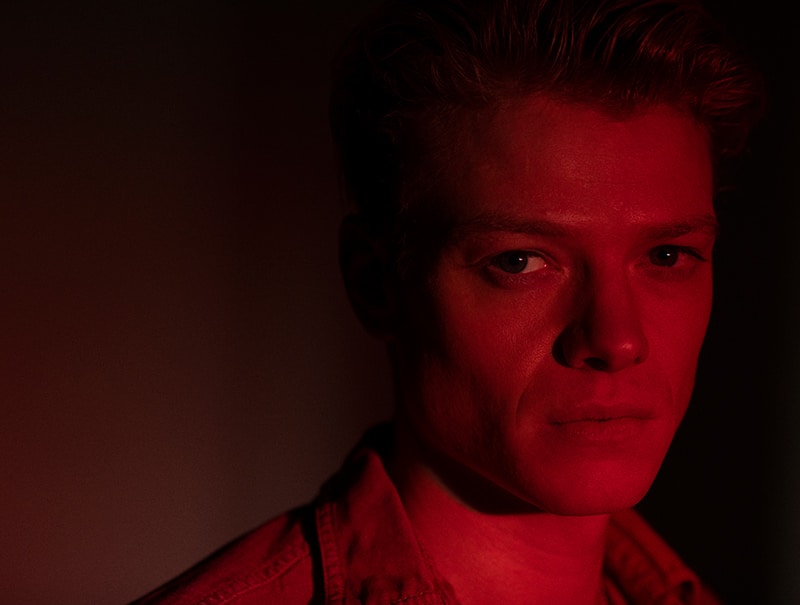 "I honestly hadn't considered acting as a job until I was told to audition for drama school by someone who saw me play guitar at a bar in Cardiff," says Brit-born actor Tom Rhys Harries. "I wanted to be a rugby player growing up. Absolute pipe dream." It came down to mind over matter, when Harries recalls the genesis of his burgeoning stage involvements. "You get to know yourself better as you get older and there's an inevitable feeding in from private life into your performances. I don't know really; I still feel pretty green."
After nine years since the first foray into the world of TV, kicking off the rise to the spotlights with Hunky Dory, Rhys Harries went on to star in MOJO at the West End whilst rounding up his college studies. In only a few years, his career quickly flourished, from appearances in a variety of globally acclaimed teen-drama performances to lead roles in London West End's The Seagull and Polly Stenham's Hotel, recited at The National Theatre. He was eager to become everything from a prodigious performer to Wonder-Man, he says. "I absolutely love cinema. My favorite movie might be Life Is Beautiful with Roberto Benigni. Moreover, I have a recurring dream of becoming Wonder-Man; it's very vivid and somewhat unsettling." Rhys Harries doesn't just relish the process of film, he's enthralled with the methods. "I love the rehearsal time we get when preparing a play and having the space to fuck up, try things that might not work, and root a character's foundations."
By the time he took on the lead role in White Lines, Netflix's thrilling-yet-daunting recent drama offering, he reigned in his grand stage vocation. "I'd always get a real buzz from those [filming] days. The show's like a whodunnit on acid," says Rhys Harries, whose character embodies a superstar '90s DJ in Ibiza, leading to question the circumstances in which he's murdered. "We jump between present day and the 1990s and throughout the show, we unwrap the who, what and why of Axel's death. The big DJ set night sequences we shot were so dope." Following his own take on playing the lead in the series, he further-pins how close he feels to the screens. "I think the best thing about working on any project is the people. This industry, whilst incredibly competitive, is full to the brim of really special people at the top of their game."
It's his self-reflection and perky reasoning that perpetuates Rhys Harries' artistic growth. The predicaments of the acting world are real, and the only life-saving mantra boils down to persistence. No doubt he owns the right cards for the game.
Below, we caught up with Tom and talked about early inspirations, delights of filming, and using the screens to pep-up '90s thrill. Yeah, you hard it right…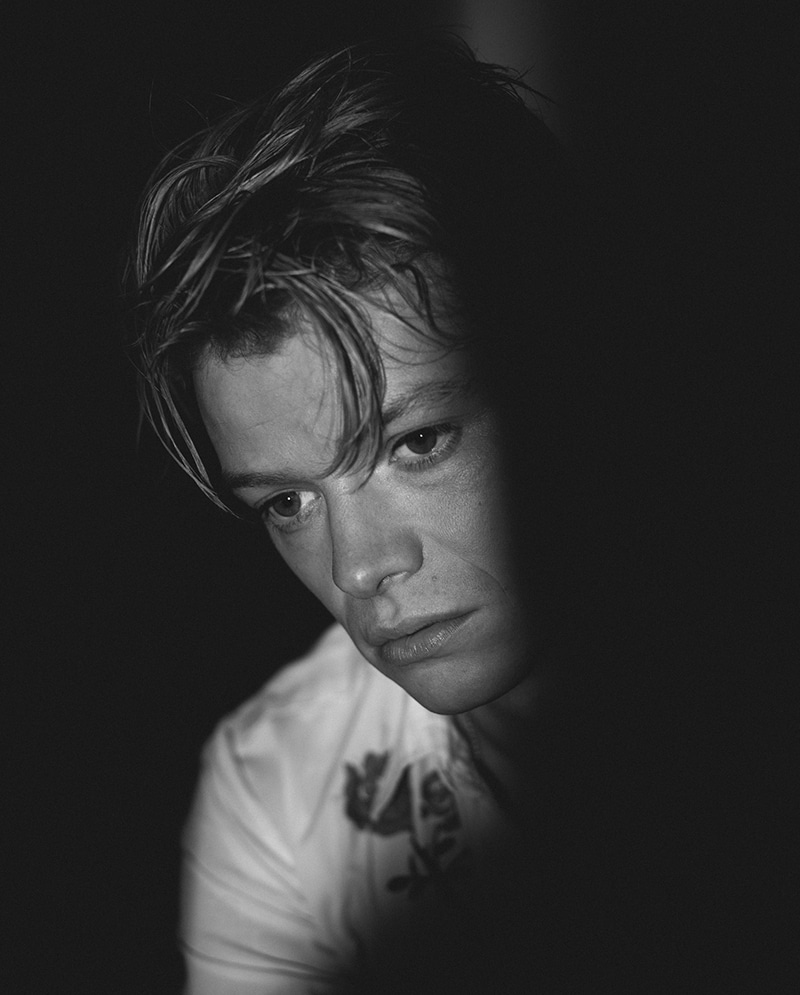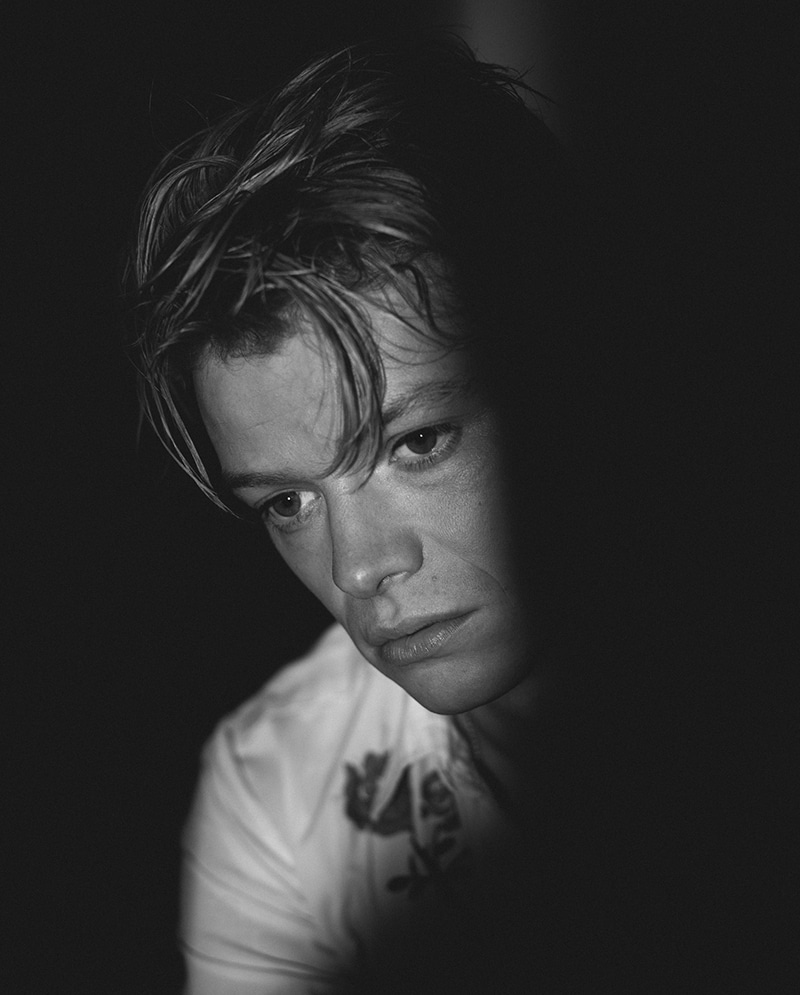 Hey Tom! So, you grew up in the UK, then flew out the block to take on a role in 2011's Hunky Dory. Have you always wanted to be an actor?
What's good FY Mag! No, I honestly hadn't considered acting as a job until I was told to audition for drama school by someone who saw me play guitar at a bar in Cardiff. I wanted to be a rugby player growing up. Absolute pipe dream.
How has your genesis evolved since the early days?
You get to know yourself better as you get older and there's an inevitable feeding in from private life into your performances. I don't know really; I still feel pretty green.
You've had a busy year; do you feel this is the best time to catch some breath?
I haven't really got a choice in the matter at the moment with lockdown. I was in the middle of doing a play called The Seagull in the West End when lockdown kicked in, and I'm now writing this from home. I love work and I can't picture taking time off voluntarily. Hopefully, when things are back to some kind of normality, I can get back to The Seagull as we only did a handful of shows before it went dark. 
You stare at your bedroom mirror, hold-up a bottle, and suddenly become a presenter. Once you decided acting was the lane to follow, did you receive immediate support or was it depleting? 
My parents are creatives and have been completely supportive to me and my siblings in whatever choices we make. So yeah, I'm fortunate to say that I feel really supported by my family.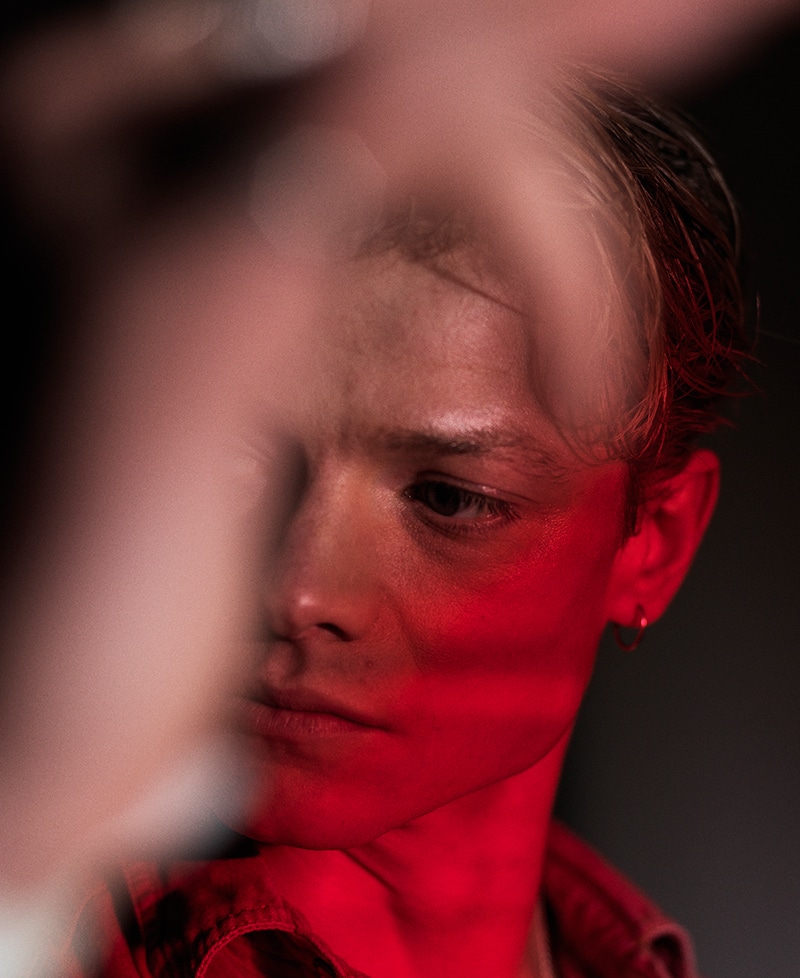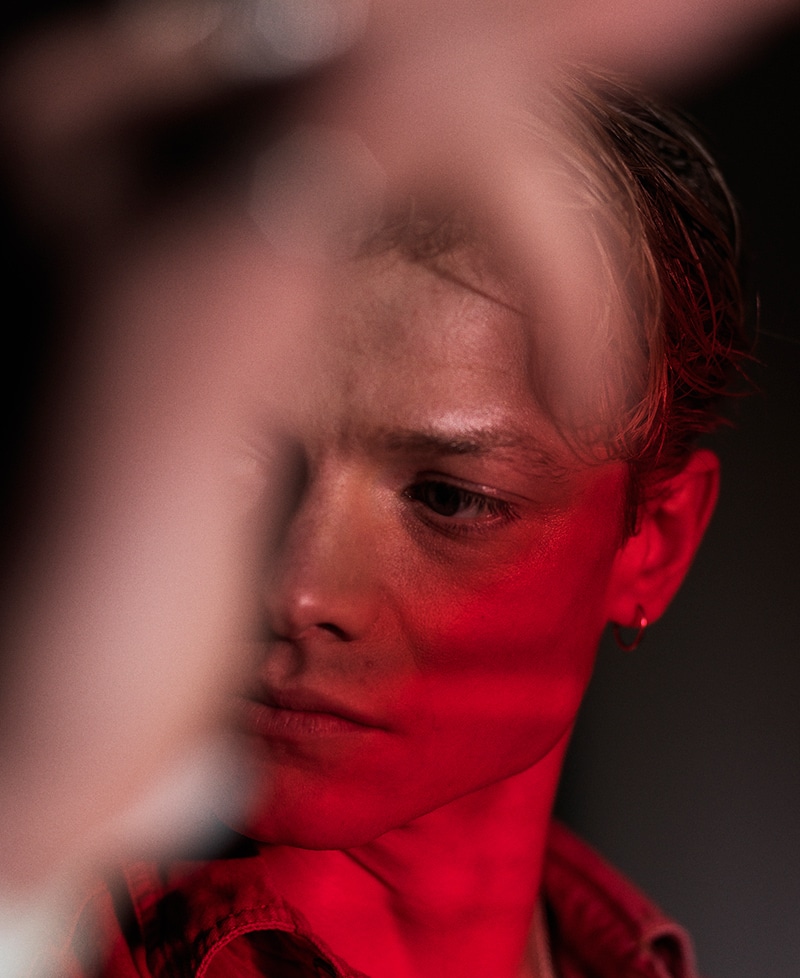 What were the kind of stuff you grew up watching? 
Everything I could find. I absolutely love cinema. My favorite movie might be "Life Is Beautiful" with Roberto Benigni. What a performance and a gut wrench of a film. Everyone should check it out. 
Ever dreamed of becoming wonder-man? 
It's interesting you ask that, because I have a recurring dream of becoming Wonder-Man, it's very vivid and somewhat unsettling. 
As you've managed to garner a global reach: How challenging is it to jump from one role to another, bearing in mind the plethora of rivalry present in such field?
I started out on stage and it's where I feel most creatively engaged and free. I love the rehearsal time we get when preparing a play and having the space to fuck up, try things that might not work, and root a character's foundations. You tend not to get that time with film or tv. I like prepping holistically with the straightforward aim of aiding a connection to the character. With that in mind, prep can be anything – I tend to use music, find art, source excerpts from appropriate text and doodle all over my rehearsal scripts. They look like a complete mess by the end of a project. If movies are a director's medium and tv a writer's, stage is the actor's play box. However, I think all forms supplement one another, it's not a one-way street. I just take each character as they come and once a job is done and dusted, I don't find it difficult to let a character go. So long as I feel I've gone full tilt on something I can be peaceful saying goodbye.
What drew you to audition for the roles you've undertaken and how have they propelled your acting vocation?
First and foremost, I'm drawn to a good script. If the dialogue and story are solid, then you have the essential foundations to potentially do something cool. I do find myself drawn to conflicted characters that can't be taken at face value. I like the juxtaposition.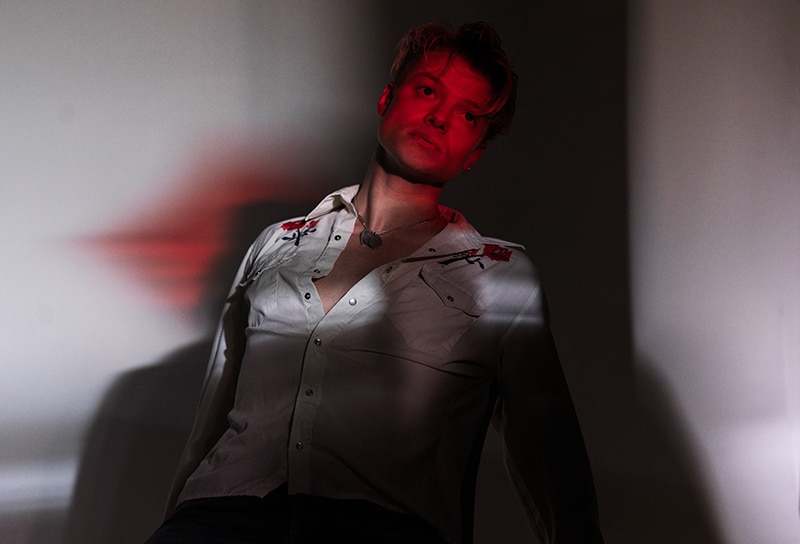 Do you plan to keep acting or do you think you'll be gradually clinging onto something new?
I don't see a world where I ever voluntarily stop acting. I am however interested in exploring different aspects of our industry. I also write music and that is something that I'm eager to properly try and get into at some point.
We've just seen you in the HBO/Sky Atlantic series "Britannia". Could we elaborate on that experience?
That's a good example of stage and tv crossfading that I've experienced. One of the first Plays I did was Mojo which was written by Jez Butterworth who also wrote Britannia. He is without a doubt in my mind one of our best living playwriters. Anyone who saw his play Jerusalem I'm sure will attest to this, so when he asked me in for Britannia some six years after we'd worked together initially on Mojo, I wasn't going to say no to him.  
You're also starring in White Lines, a biggie for all Netflix aficionados. How was prepping for that and what can we expect from your role?
I play Axel Collins, a superstar DJ from Manchester in the '90s. The series starts in 2020 with my character's body being found in the desert in mainland Spain. I've been missing for 20 years and this discovery kicks off a journey for Axel's sister in discovering the circumstances of his death. We jump between the present day and the 1990s and throughout the show, we unwrap the who, what and why of Axel's death. The big DJ set night sequences we shot were so dope. We'd have 800 plus supporting artists in the crowd and the Spanish crew and SA's would just let rip, I'd always get a real buzz from those days. The show's like a whodunnit on acid!
Tell us all about the thrill. The drama gets real. The tension is thumping. Or am I wrong?
No, you're absolutely right!
Was it menacing to join such a huge franchise?
I found it incredibly exciting. Someone told me once that nerves were just misplaced excitement and I find that a nice thought to hold onto whenever a situation might feel peaky. I loved shooting a show on the scope of White Lines for Netflix.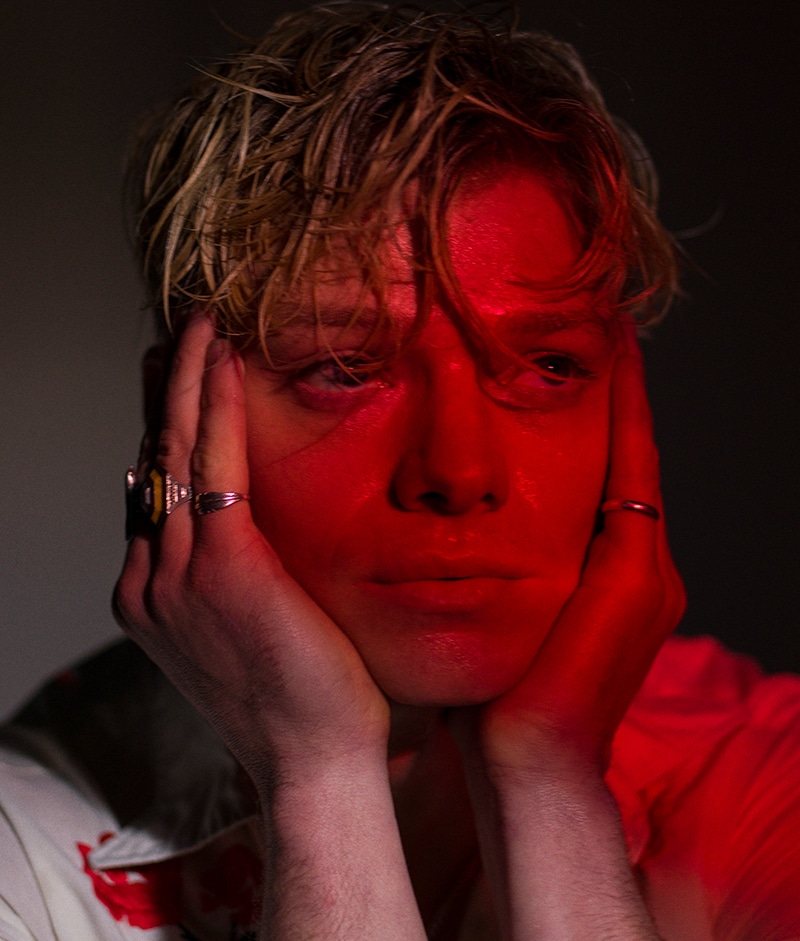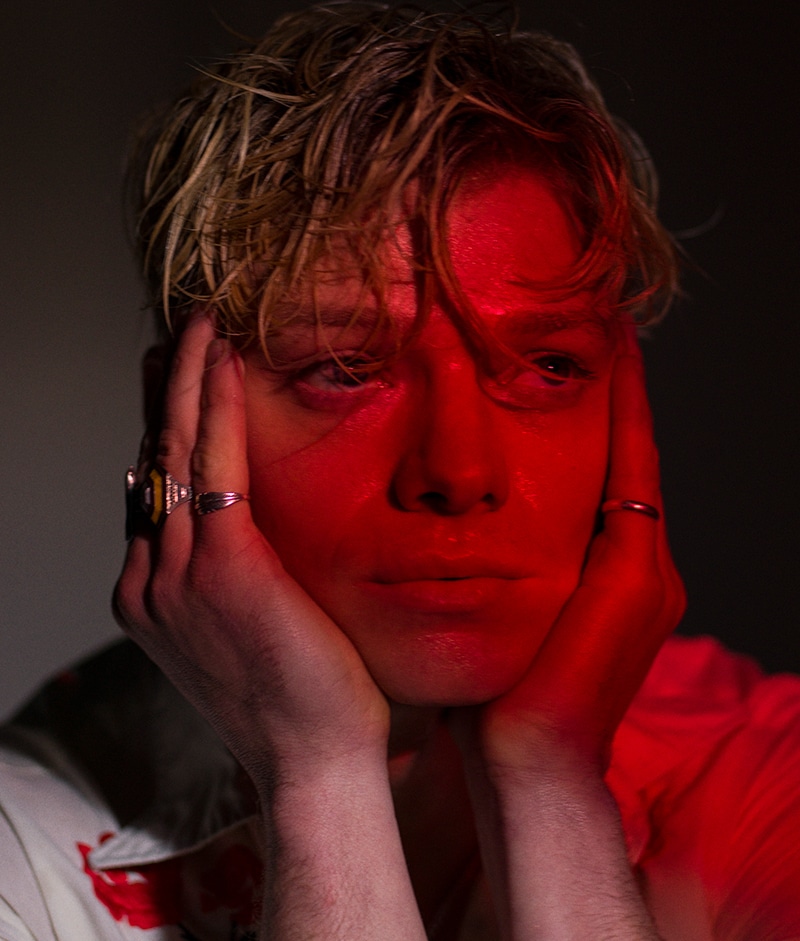 Similarly, to the major series, we could mention credits in Baz Luhrman short, 'The Secret Life Of Flowers', the 2018 Simon Pegg/Nick Frost produced Slaughterhouse Rulez and The Gentleman – what's been the impact derived from such roles?
I think the best thing about working on any project is the people. This industry, whilst incredibly competitive, is full to the brim of really special people at the top of their game. Getting to work with and witness those people do what they do is so dope!
Tell us about your relationship between acting, mental health, and the media landfill.
I feel like I've picked up a bunch of coping mechanisms growing up and, in my twenties, in regard to keeping on top of my mental health. I don't really engage with negative media and I'm quite selective about what I read. Fitness is also a massive part of keeping my head in check. I have to do some kind of physical activity most days and lots of reading too.
What's next for you? You've split between several characters as your career progressed – what would you like to tap onto next?
I don't know. As I said earlier, I was in the middle of doing a stage play when lockdown kicked in. That at the time was a conscious choice, having been shooting different projects for two years, I was eager to get back to the stage to touch base with that. I just take it as it comes, no master plan.
What's your 10-year goal when it comes to acting?
To still be employed!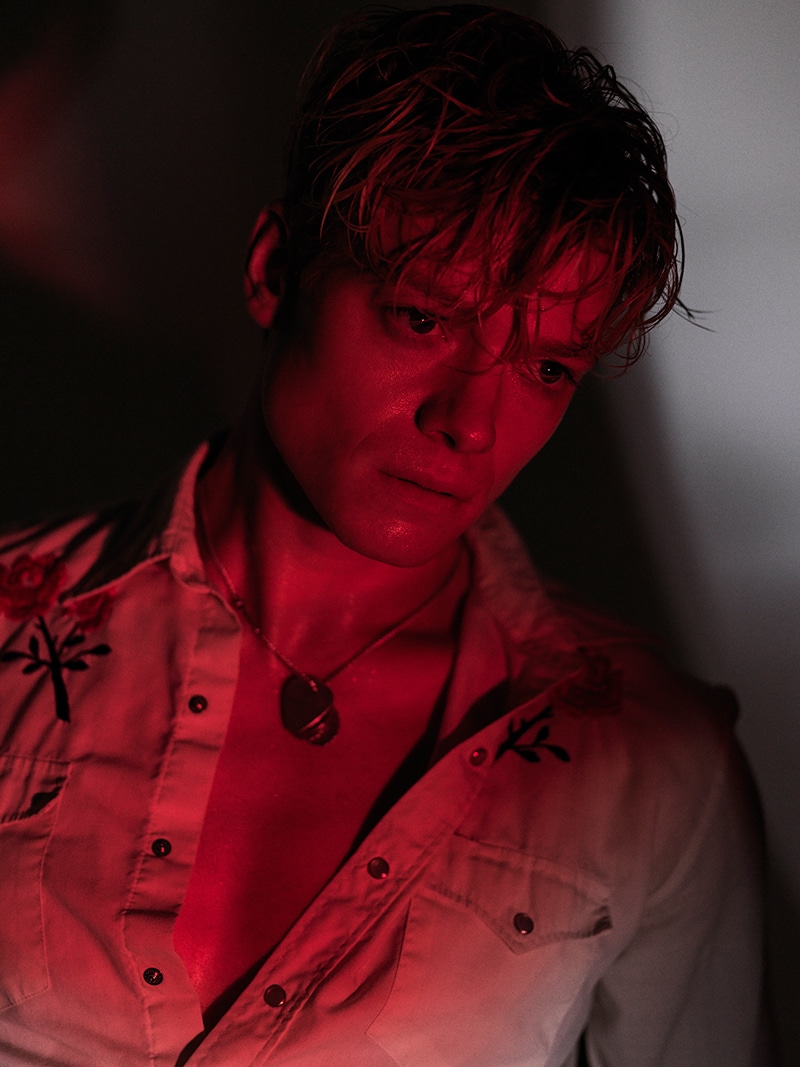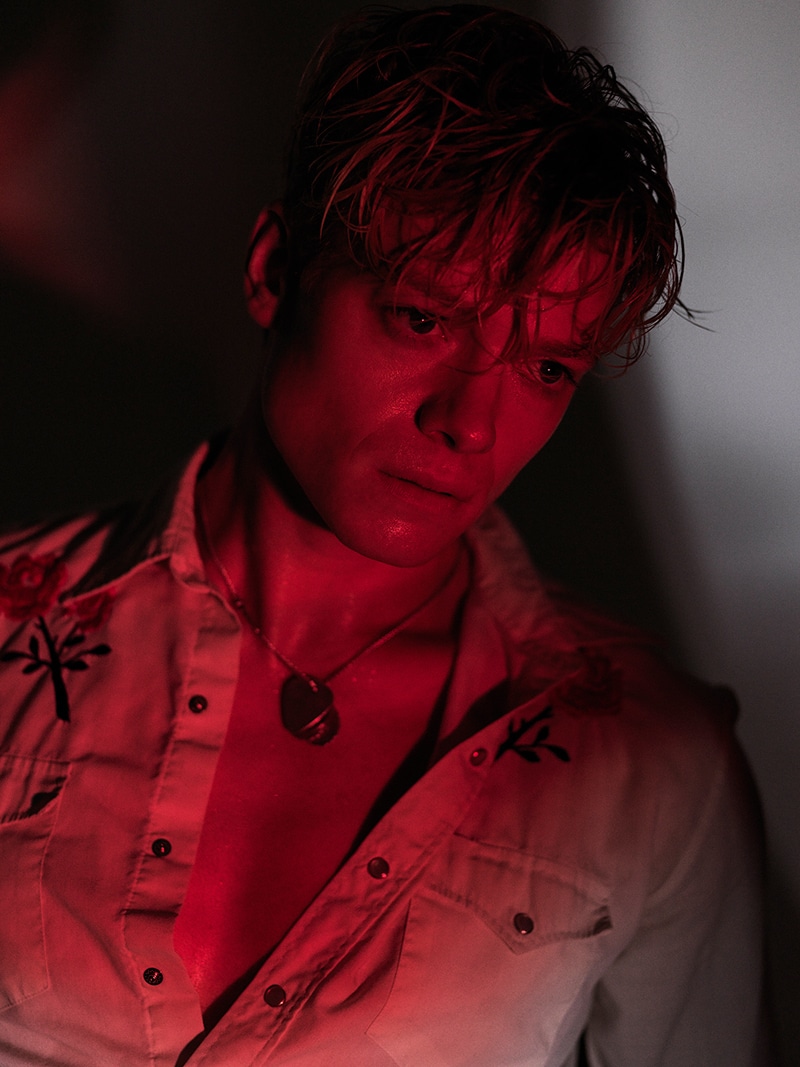 Photography: Joseph Sinclair @josephsinclair
Talent: Tom Rhys Harries @tomrhysharries
Grooming: Daisy Holubowicz @daisyholub.makeup