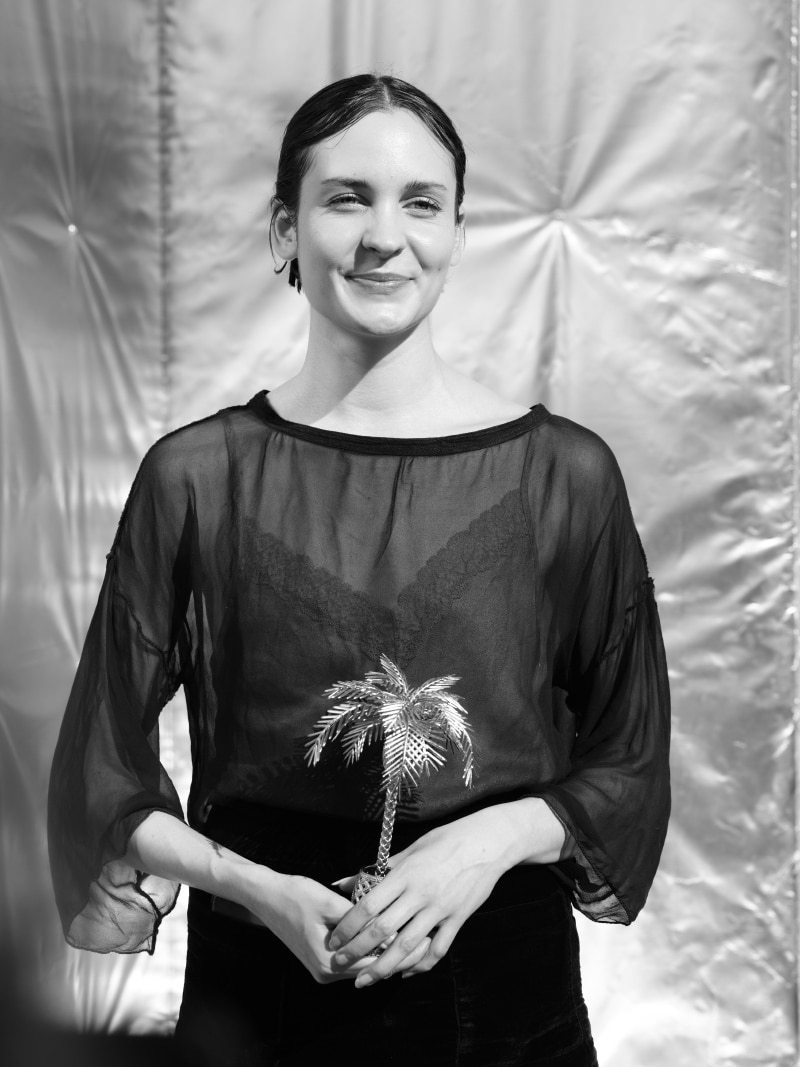 Finnish by birth, a graduate of the prestigious Aalto University and based in Paris (France) since her triumph at the last edition of the international fashion, photography, and accessories festival of Hyères, Jenny Hytönen can boast at the age of 25 of being part of the list of emerging designers who have won the GRAND PRIX OF THE JURY PREMIÈRE VISION. In Jenny's case, her proposal was so well received that she also won the PUBLIC PRIZE-CITY OF HYÈRES, making her the undisputed winner of the competition.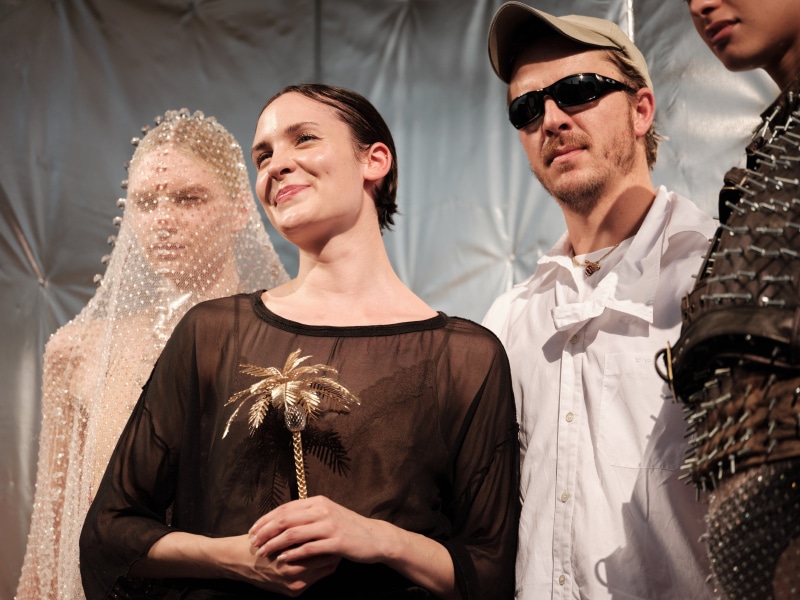 Jenny Hytönen and Glenn Martens
She caused a sensation at Villa Noailles with her groundbreaking, BDSM-style yet glamorous creations, and even the president of the jury Glenn Martens – creative director of Diesel and Y/Project – fearlessly praised Hytönen's proposal as "a perfect design, but one that showed extreme creativity".
Many questions arose after seeing the now viral bodysuit with LED lights, which flashed according to the model's heartbeat, as once she appeared on the catwalk, leaving those present speechless.
Jenny is ready to answer all of our curiosities so we can get to know her better.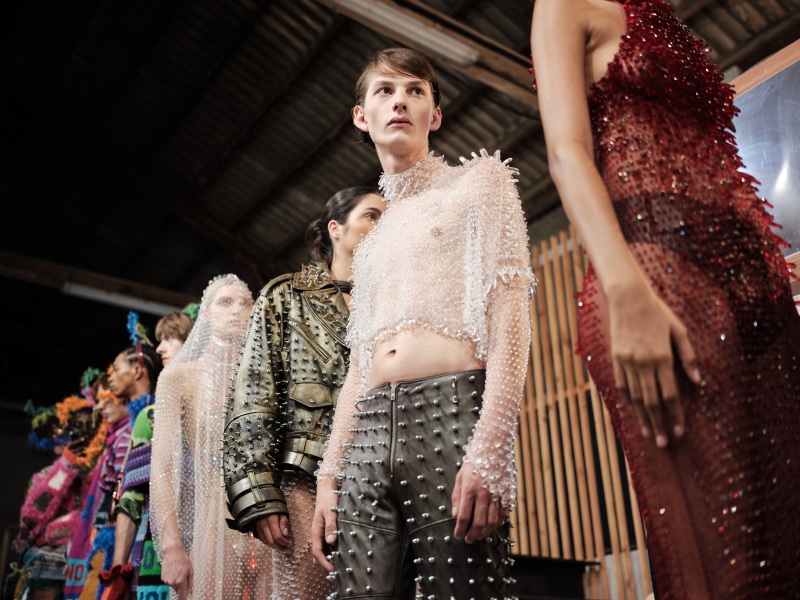 Jenny, first of all, congratulations on winning two prizes at the last edition of the Hyères festival, including the main category. How do you feel? Tell us what it has meant to become the winner of one of the most important international fashion competitions in the sector.
Thank you so much. It has been a lot for a girl like me who grew up in the woods.
I am touched by the amount of love I received during the festival at Villa Noailles, especially because the work I've done, was created in such a small space in isolation – at home – and to see it in this giant folio space with these gorgeous models, with the right music and lights is really cool. There was definitely some magic in the air. And because I have poured so much of myself into this work and I know that it is so honest and pure – so the fact that people saw that and appreciated it. It feels so good.
I imagine the day after the ceremony you were practically in shock. What do you remember about it? And of your experience at Villa Noailles?
Totally! I have been in this cloudy space of happiness, trying to digest all of this the past few weeks and also trying to take the much-needed time for myself.
As for my experience at Villa Noailles, it feels like a hazy dream now, mostly because even becoming one of the finalists has been a long-time dream for me.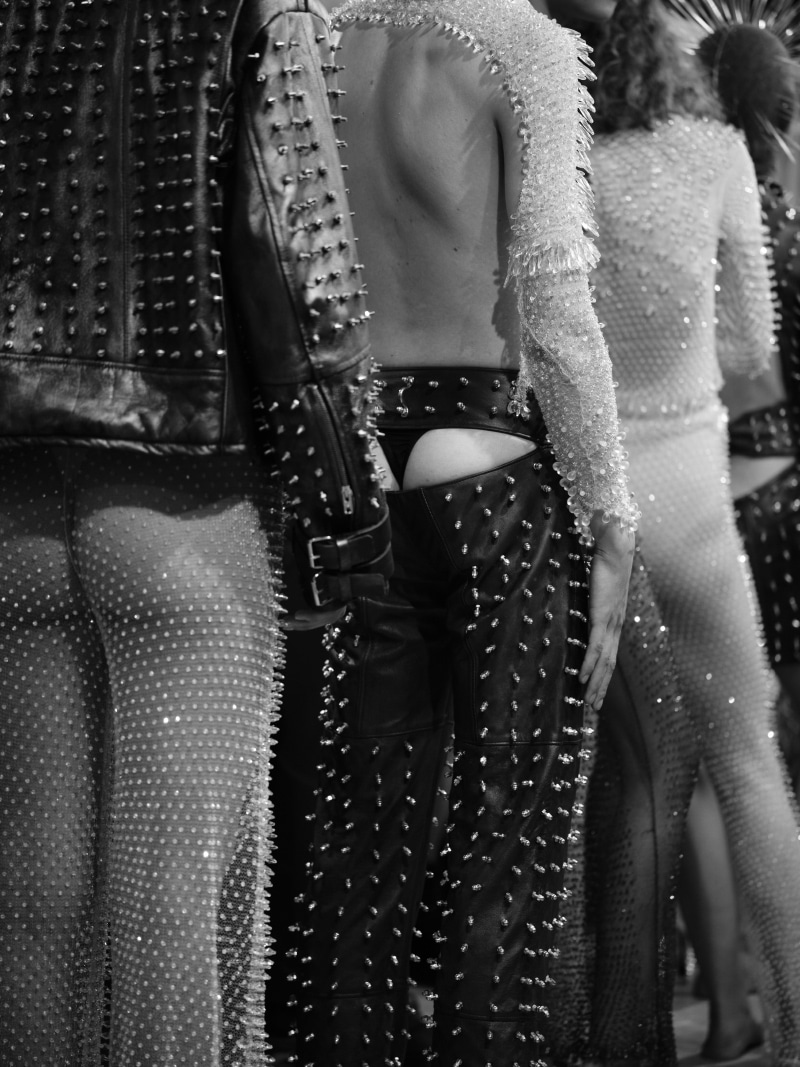 Your proposal was one of the most acclaimed of the festival, even by the president of the jury Glenn Martens…What do you think was what made you become the main winner? Anything that made you stand out from the rest?
I think the main essence in my collection that spoke not only with the jury but also the audience was that it consisted of these delicate beautiful and rough almost violent elements combined with a spark of humor.
Of the rest of the finalists, I will tell you that I am very grateful to have had the opportunity to experience this with them, extremely beautiful and inspiring, many of whom I am pleased to call friends.
One of the most striking pieces from your "Untitled" collection was the piece composed of a veil with 25,000 glass beads and an LED bodysuit that lit up according to the heartbeat. Please tell us as much as you can about the creation process! We need the details…
The Cyborg bride was the last piece I created for this collection, making this look took me over one month of working 12-hour days, firstly with my knitting machine. Every bead was hand placed during the knitting process, only using a fishing line and glass beads. I have reached this almost meditative state of mind while working when I keep repeating something that is so slow and simple.
The heartbeat bodysuit consists of a circuit board and heart sensor that goes into the wearer's ear and detects the heartbeat from the ear. The heartbeat shows with blinking LED lights. I also studied programming as a part of this collection-making process.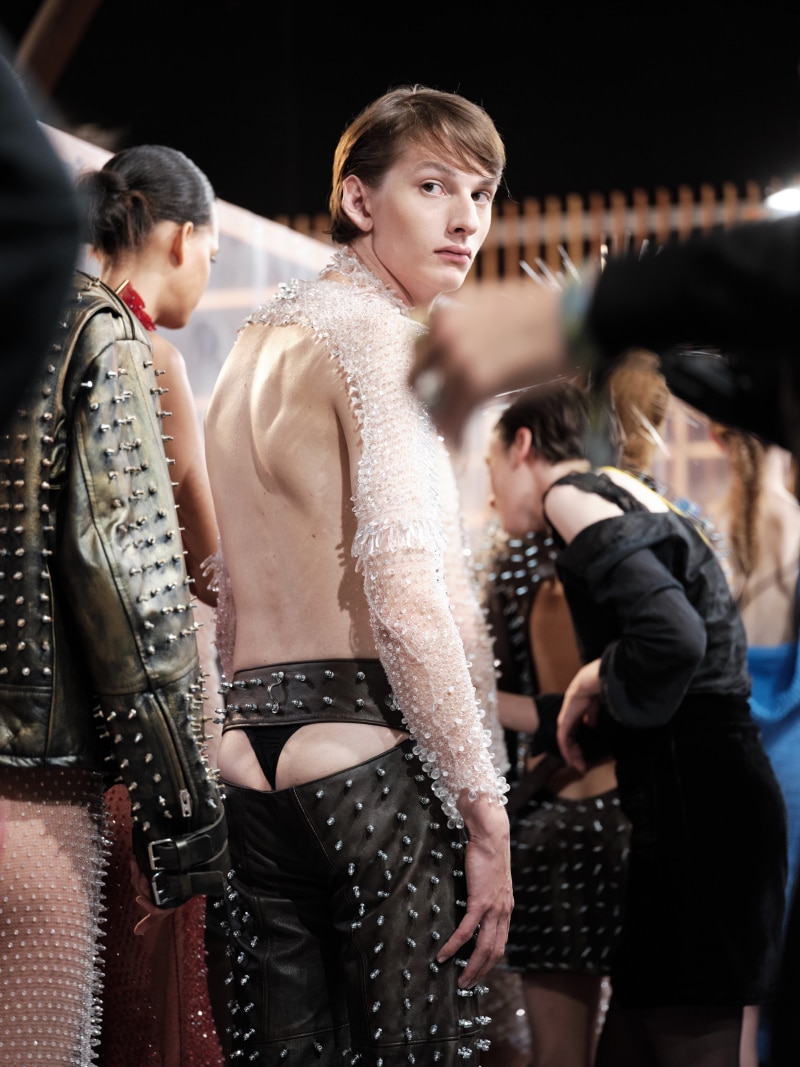 And we can't overlook the leather and metallic appliqué trousers with the back slit. What made you place the slit there?
Well…You can only imagine why the slit is there. I think it's sexy.
By the way, we love that your brand is considered unisex and that there is no differentiation between genders, something very necessary nowadays. What led you to categorize it as such?
I think the unisex theme is something that is quite natural to me. I don't wake up in the morning thinking I am a girl. And I don't think that garments should be categorized by gender at all. I think there is also something from Finnish culture, in our language, there are no gender pronouns such as he or she, only one that represents both genders: Hän.
What kind of people do you imagine wearing your creations and for what situations?
I think the people I imagine wearing my pieces have an eye for peculiar beauty, a need for their personal space, and a good sense of humor. The situation depends on the time and space.
If you had to use three adjectives to define your brand, they would be…
Sensual, delicate, and grotesque!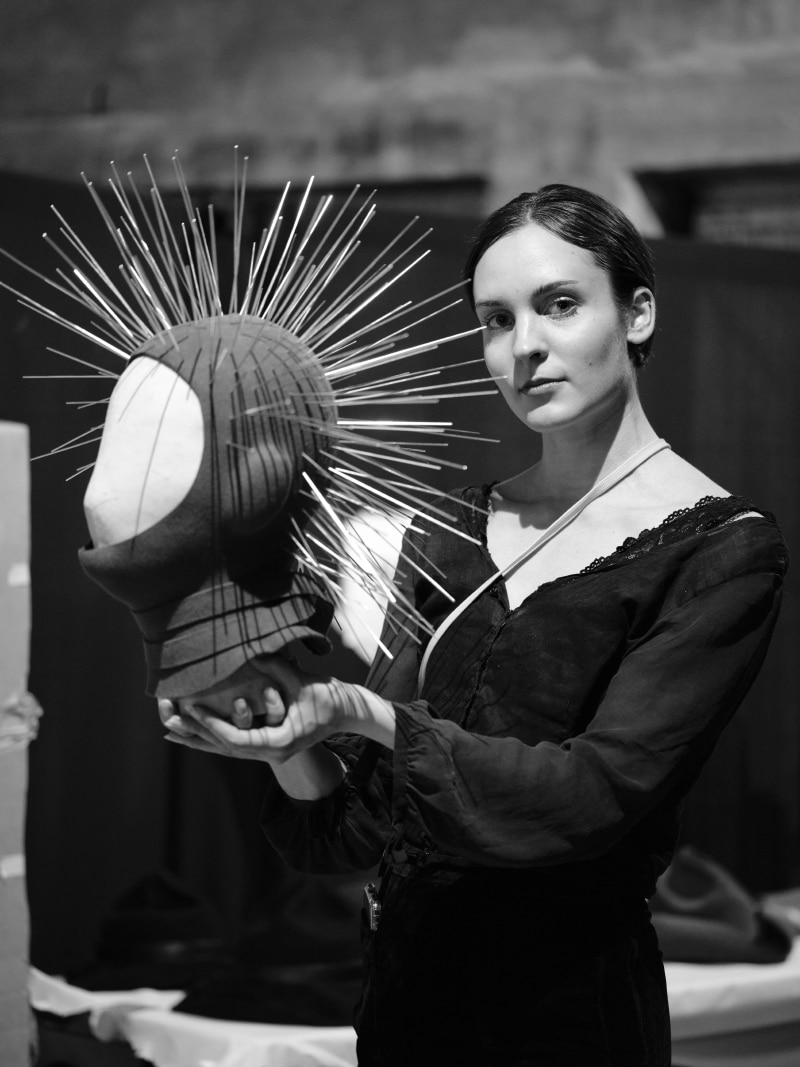 When did you know you wanted to go into fashion?
I think I have always wanted to create some kind of atmosphere, game-like landscapes, and moods. I am a deeply emotional person. I think fashion has always served this kind of real-life fantasy to me.
As an emerging designer, you have put your country (Finland) on the fashion map, given that there are not many designers coming from there at the moment. How do you see the current situation in the fashion industry? Do you think it's a good time for entrepreneurship?
There are so many great talents coming from Finland, but most of them are modestly hidden, working for different fashion houses all around Europe. Starting a fashion business in Finland is tricky…not only is there no industry, but Finns are quite practical people.
I am a person who likes freedom. I've always dreamed of being self-employed in that sense, but having a business is much more than creative work. So I definitely keep all my possibilities open.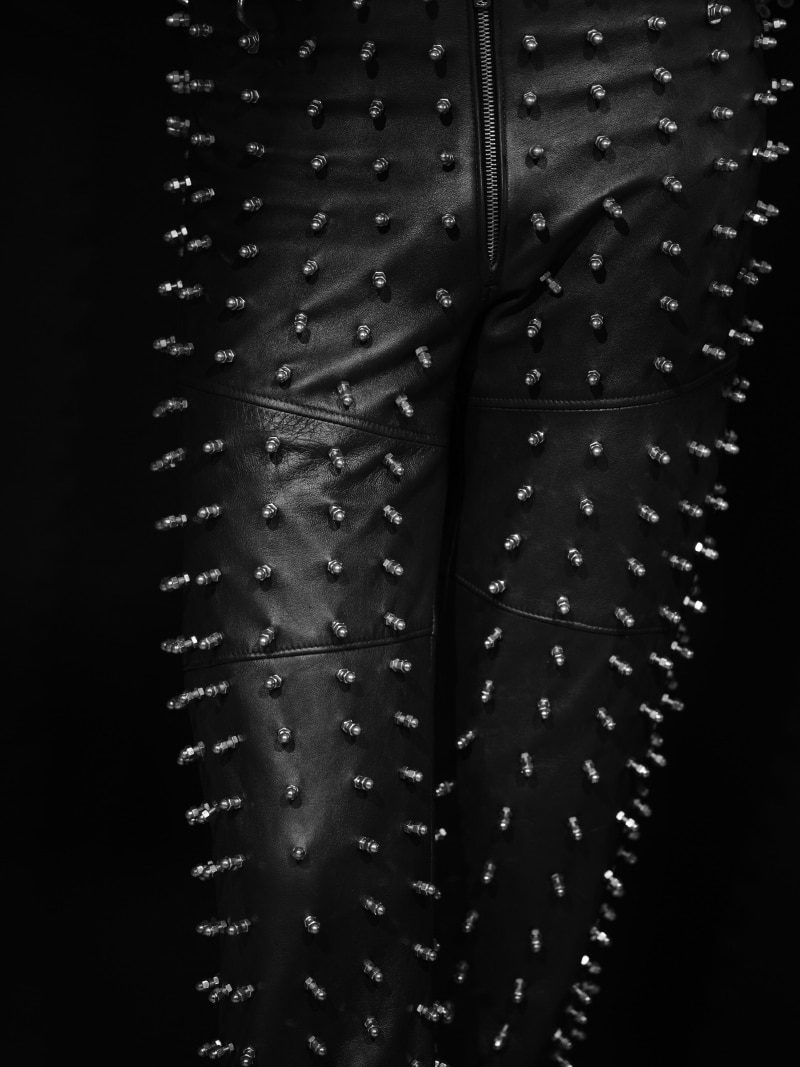 Does it scare you that this is a very competitive industry?
Honestly, I think there is always space if you work hard and think outside of the box.
What do you think the future holds for you after winning this award? Have you experienced any changes after the competition?
I have been super optimistic about the future after the festival, but even before winning, I had this strange feeling that my life is really getting started.
There have been many changes in my life this past year. I said goodbye to my life in Helsinki (Finland) and moved to Paris (France) for work and now I am planning to have my own studio space here.
I am also looking forward to working with the capsule collections for ICICLE and Galerie Lafayette as well as Premiere Vision.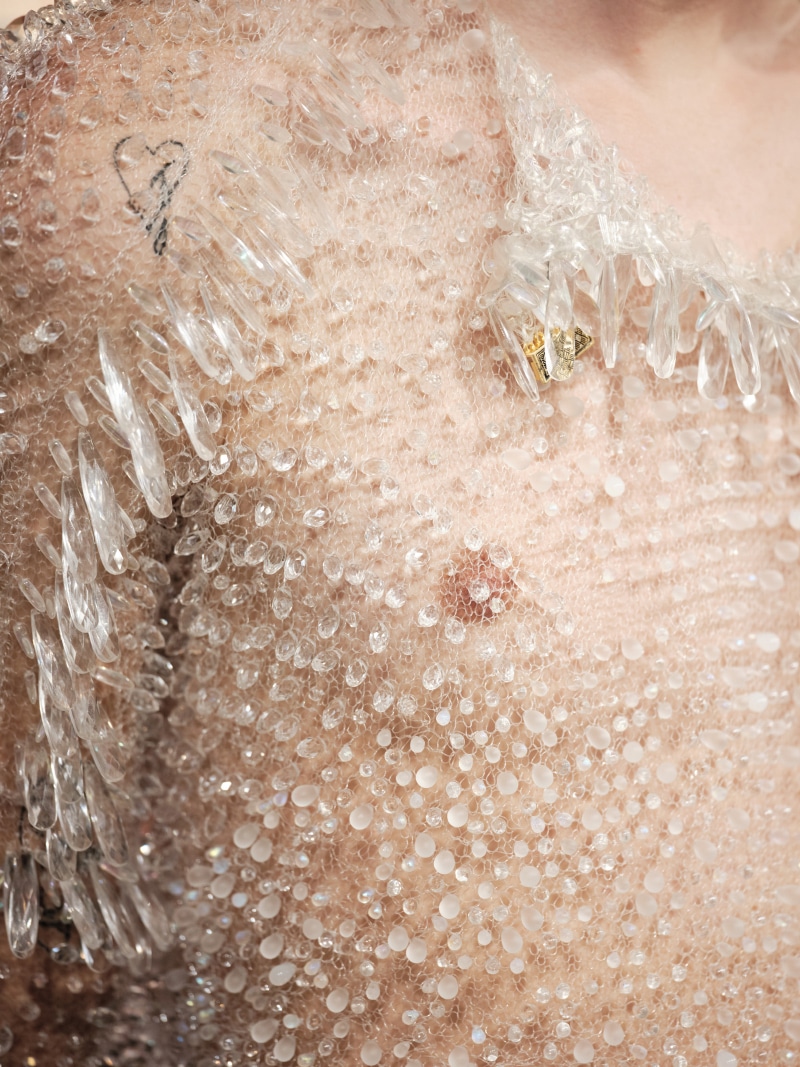 Any preview of a professional project that you can tell us about? 
Well…I will definitely continue my story and keep evolving it further because now I have the possibility to do that. My new collection will be presented at the 38th edition of Hyeres next year, so stay tuned!
There will be many fashion students who have seen your triumph and haven't lost their enthusiasm. What advice do you have for them?
My only advice is: "Work hard but don't forget to have fun."
Keep an eye on Jenny Hytönen because it's clear she has arrived in the industry to stay…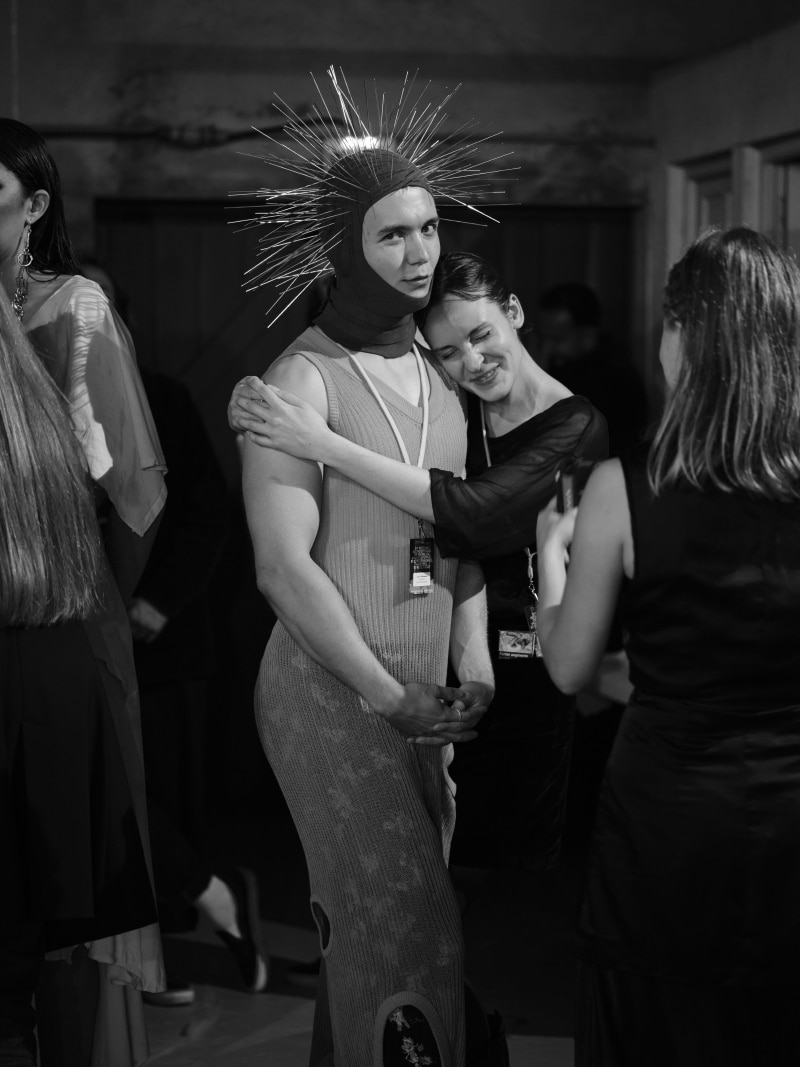 Backstage photos by @marcmedina in exclusive for Fucking Young!