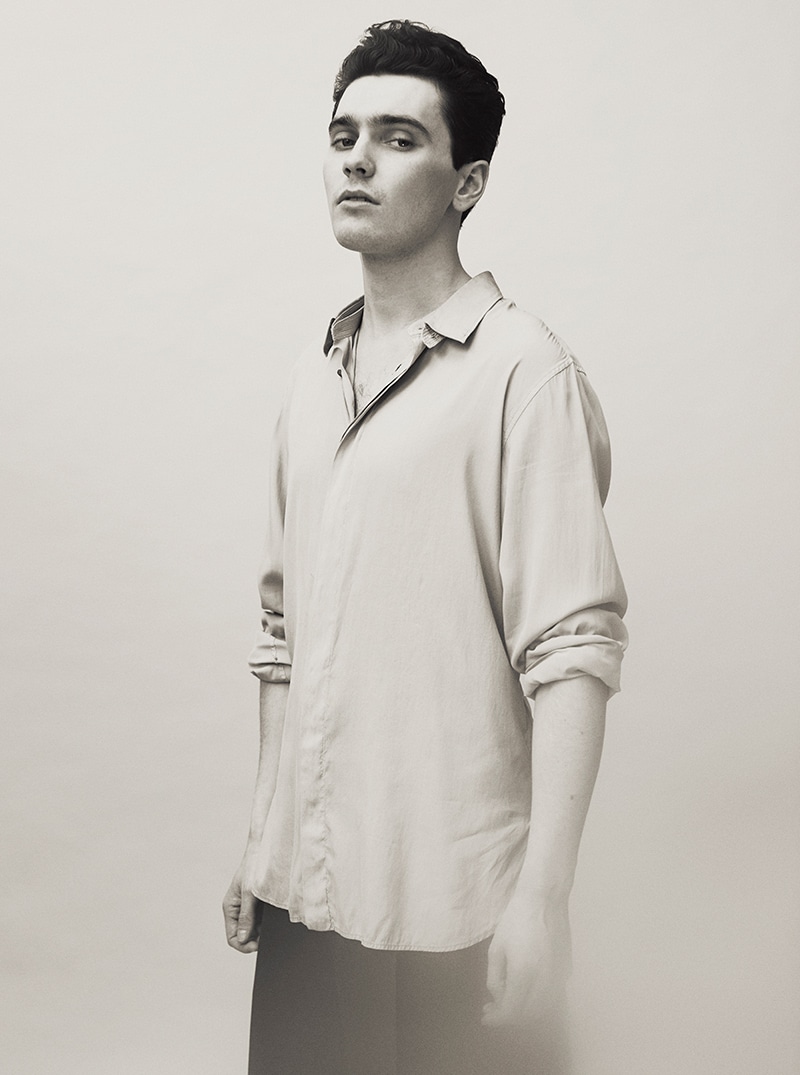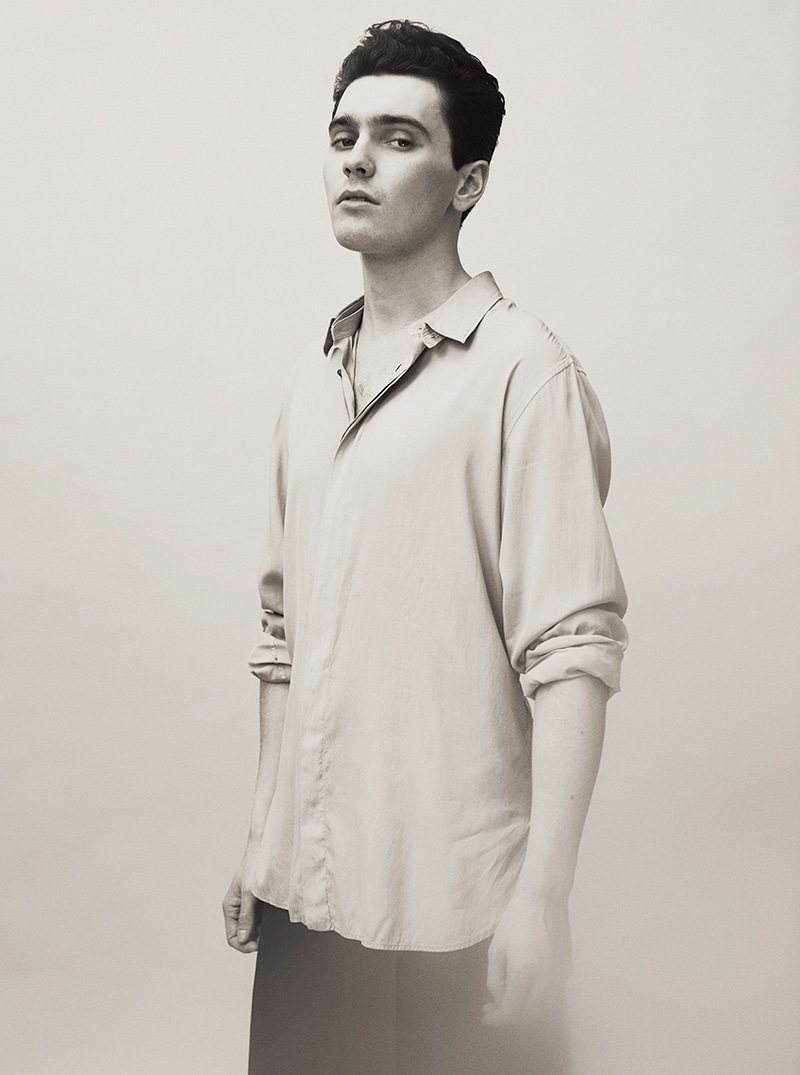 Jack Rowan isn't taking his foot off the pedal. In fact, despite starring in an impressive cycle of productions that later propelled the prominence bonanza, the Brit-hailed actor has managed to hit-big onto the global screens with natural prowess. 
Usually, we envision a movie star being effortless when placing them on a demeanour pedestal. "[But when] you want to do them justice and there's a certain level of pressure that comes, that pressure is only fuelling. The more I can get stuck in the better" Rowan rationalizes. He's not only a movie star, but he's made a seamless acting debut, which made him unstoppable. And excuse me, but who among us could say there's a code for being seamlessly unstoppable to the point of reaching a slope? You wobble, stumble and rise, period.
Rowan is a qualified triple threat – an actor, a former amateur boxer and a West Ham United aficionado. Moreover, after excelling in dramas such as Peaky Blinders and Born To Kill, he tapped the universe of Noughts and Crosses, perpetuating a serendipitous role that feels very timely.
And indeed, as Britain faces a pursuit to foster fellowship in times of social and financial disruption, beckoned by collectivist challenges and political commotion, the actor extends a good iteration that makes sense in the world we're living in right now. Seeing white characters absorb blackness has been an incredibly enlightening component, to the point where cultural conversations and adaptations gain new twists and fresh drifts, stirring dialogues and serving-up introspective comedy.
His career is looking promising. We breached into the drama-filled world of the Brit-hailed artist below…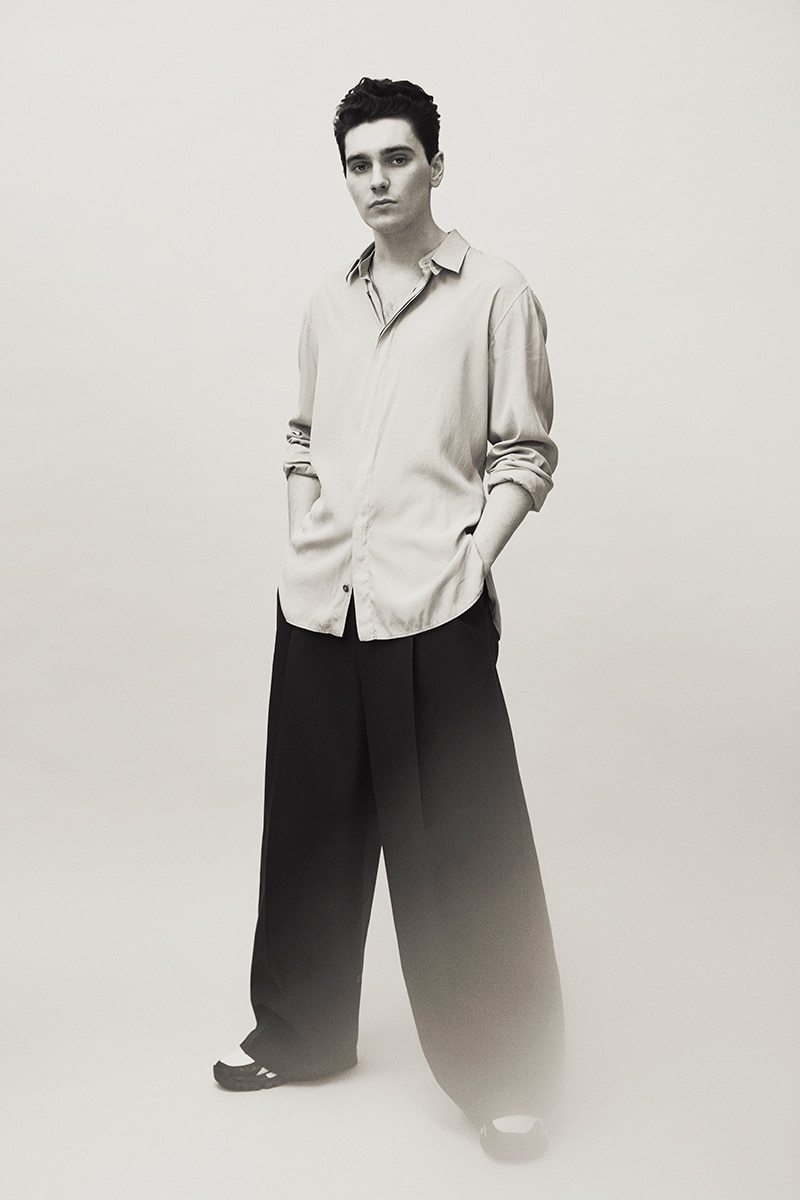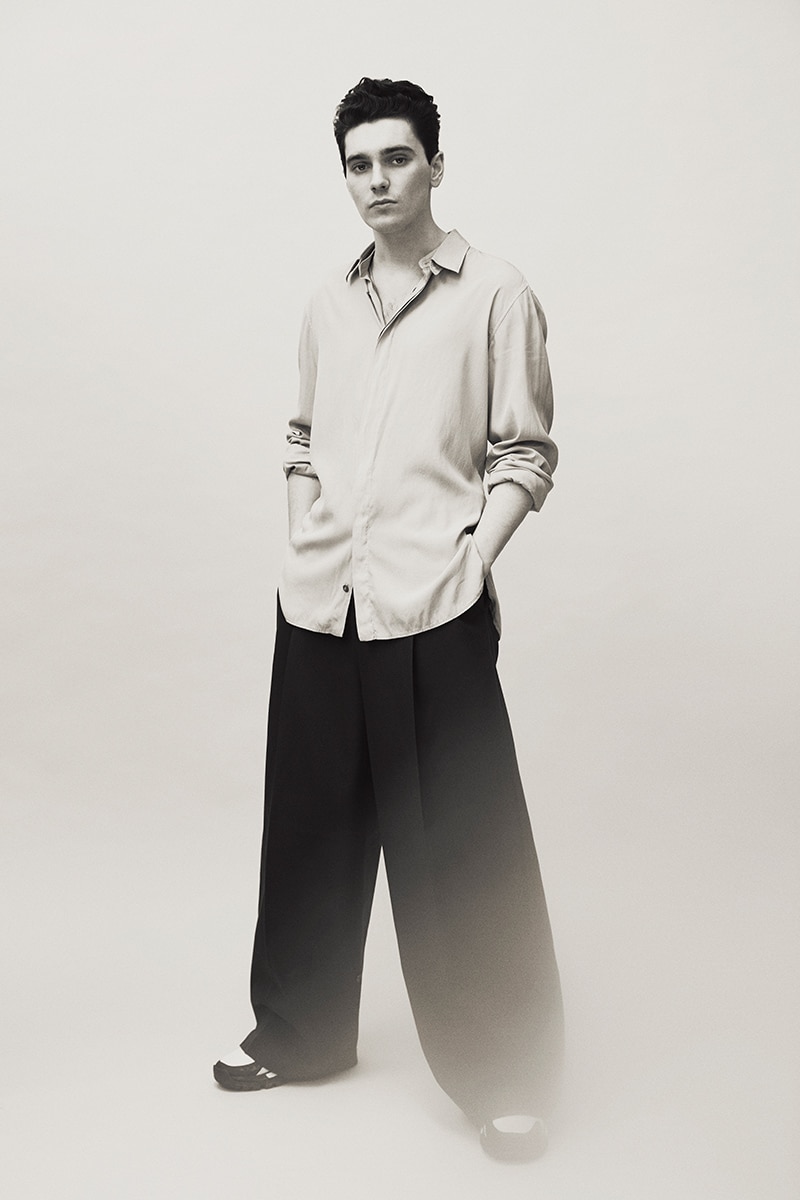 Hey Jack! You're starring in the BBC adaptation of Roc Nation production Noughts & Crosses, based on Malorie's Blackman novel. How did that come about?
I knew from the first time reading the script and the opening audition that Callum was a character I wanted to play and Noughts + Crosses was a world I wanted to be a part of. As an actor you pretty much "want" every role you audition for, but then there are certain projects that come around that you just really WANT. This certainly was one of those moments! Meeting the team attached to the project and reading Malorie Blackman's novel only solidified the desire to get the part. 
How rude, I should have opened this up with the boring stuff (apologies) – please introduce yourself to us… 
Hey Fucking Young! I'm Jack Rowan, a working-class lad from London. I love boxing, I love burgers, I love movies, I love people, and I support West Ham United. I'm also constantly pinching myself because I'm lucky enough to be fulfilling my acting dream. Thanks for having me!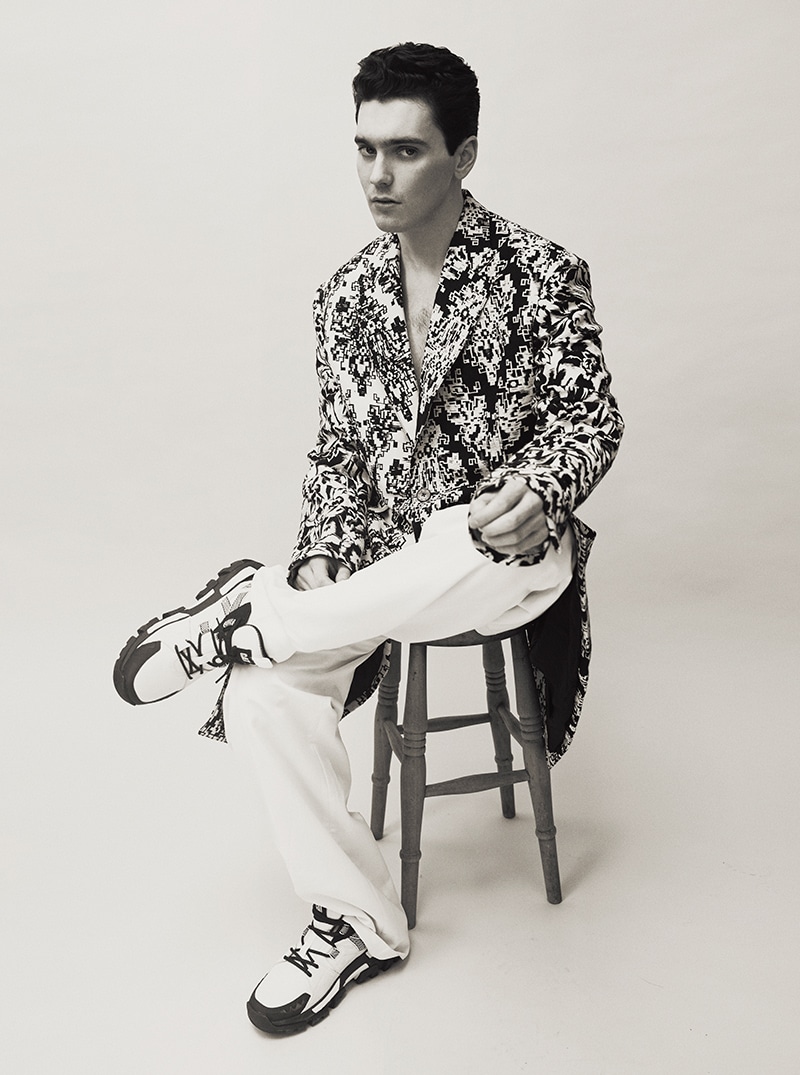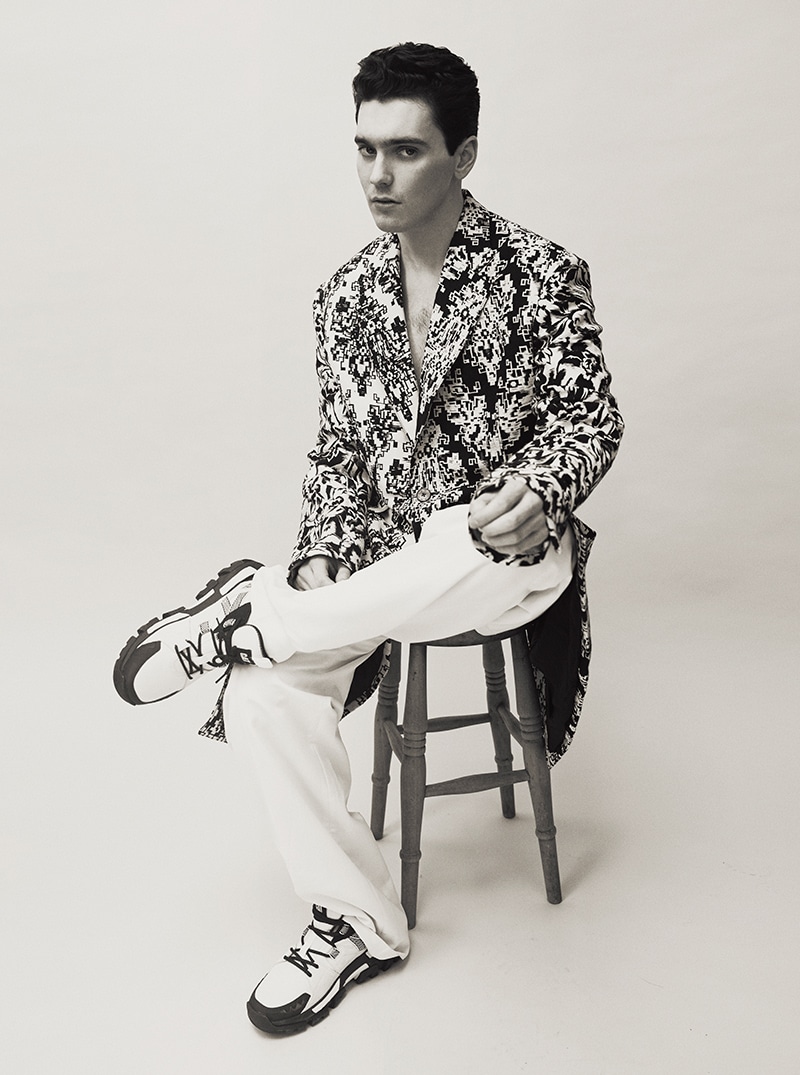 Indeed, you know what drama epitomizes. I mean after starring in Peaky Blinders and Born to Kill, your dramatic moments must have skyrocketed to the next level. What drew you to explore such characters in relation to your practice? 
They're simply dream characters to play and they don't come around very often. The thought of playing these types of characters and being involved with these types of projects really gets my mouth watering and my (acting) muscles tingling! I hope to look back at a body of work one day and have done a bit of everything. Spoke in this accent, wore these clothes, had that haircut, etc. 
Was there a point in filming that felt like a rally you weren't able to cope with?
Not really. Of course, when playing characters, you want to do them justice and there's a certain level of pressure that comes with that, but to me personally, that pressure is only fuelling. The more I can get stuck in the better.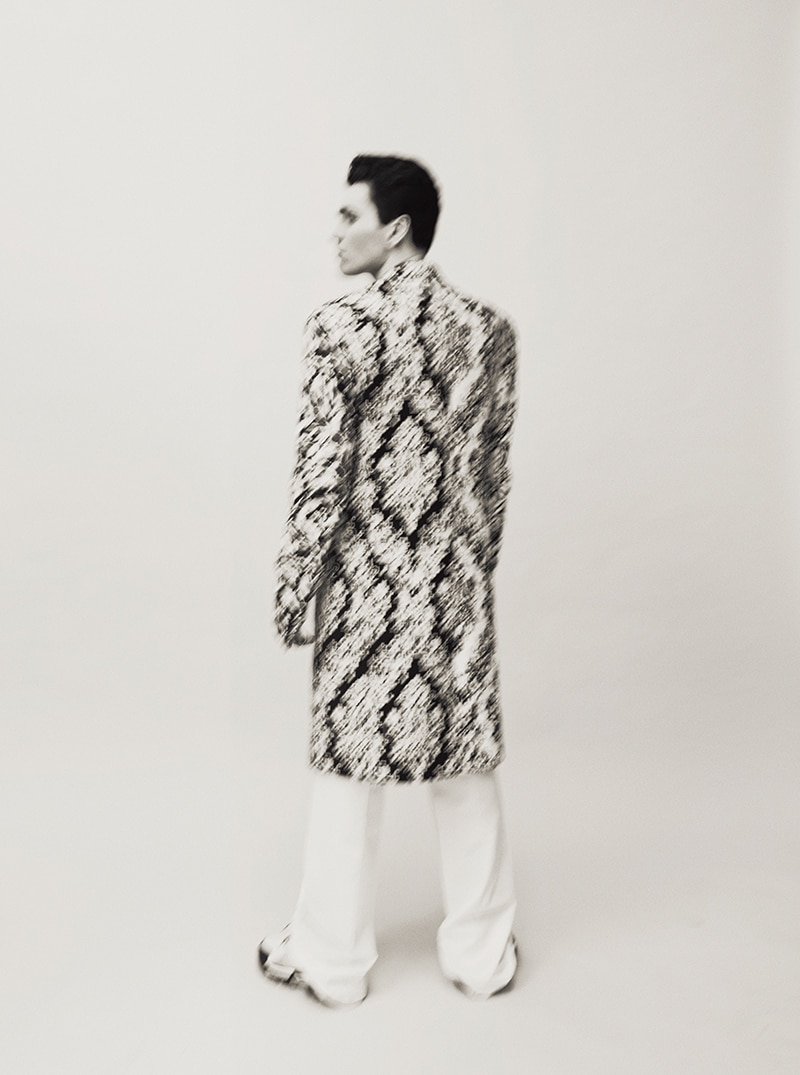 What raves you the most about filming?
Just simply being able to wake up in the morning and be handed the reigns to do what I want to do for a living. I love the film set environment and knowing the fact that pretty much every job you get, you'll walk away with new friends and new experiences that you wouldn't have had otherwise.
And I guess it's nice to hold the lead role. Right?
Absolutely! I never feel more satisfied with the work I'm doing than when playing a lead. It demands a certain level of prep work before going in and a level of endurance when going through it. Playing a lead usually suggests that as an actor you'll have the chance the play a range of emotions and explore the many different masks of that one character. At the end of each day, you're left with the biggest buzz. 
Anything you'd like to confess to Fucking Young?
I own a lot of fucking wrestling action figures! Not quite a thousand but definitely over 500.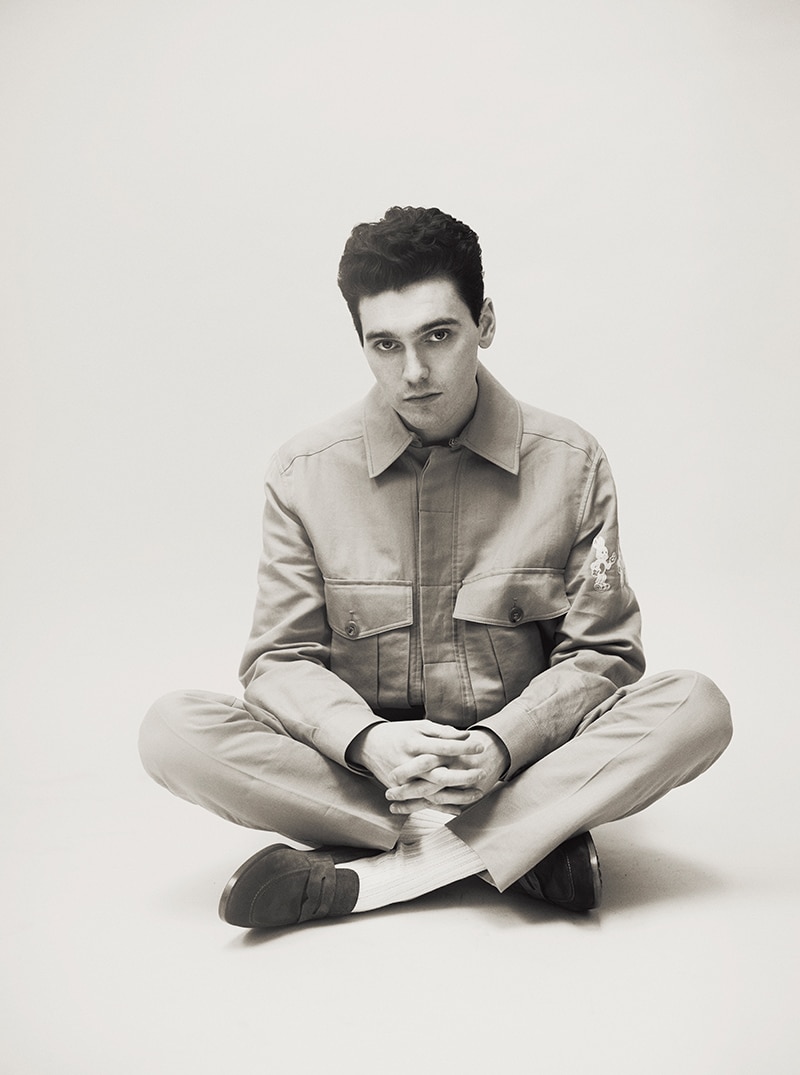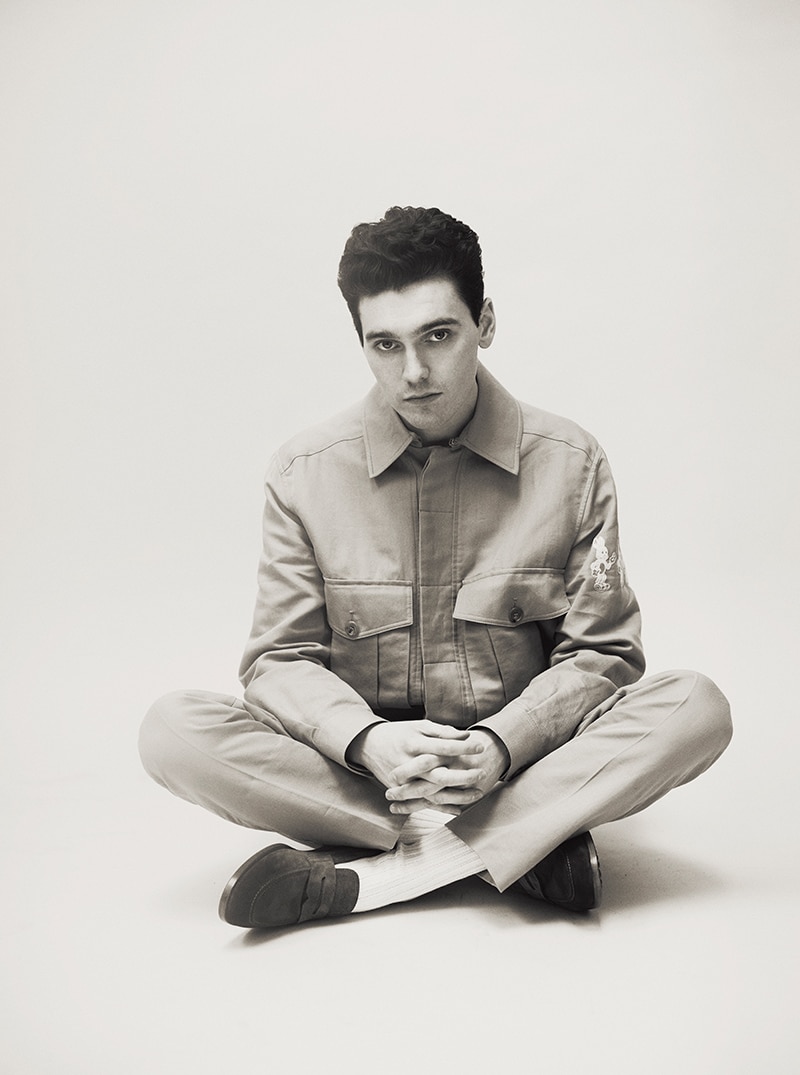 What triggered your decision to leave Cillian Murphy/Peaky Blinders?
When joining Peaky Blinders my character was always pitched for Season 4 alone, but to my delight, the character was received incredibly well and there were hopes to extend Bonnie Gold into further seasons. However, in the time between finishing Season 4 and the proposed dates for Season 5, I landed the role of Callum in Noughts and Crosses. In my position as a young actor, the chance to play another lead role in my career was too big of an opportunity to turn down. Nonetheless, I'm forever grateful to have been a part of the Peaky Blinders world and very thankful my character was given a dignified end. "Farewell Fighter Boy, you died well".
Did you always know acting was going to be to go-to vocation?
Not at all. To cut a long story short, I used to be an amateur boxer with the hopes of one day turning pro, but then there was a period of about a year where I sustained an injury to my back and could no longer train efficiently until it was better. At the time, what seemed like a curse actually turned out to be a blessing. It was in that year where I found acting and gave it 100% of my effort. The rest is history!
As you began at a very young age, do you have anything you wish you told (and did) with your younger self?
I'd like to think as a youngster I tried my hand at everything and no matter what, always gave it a good go. There's nothing I wish I could've done differently but if I could speak to my younger self, I'd say: "Just be prepared young man, West Ham United are going take you on one hell of a ride! There'll be highs, there'll be lows, but it will always be more sweet than bitter."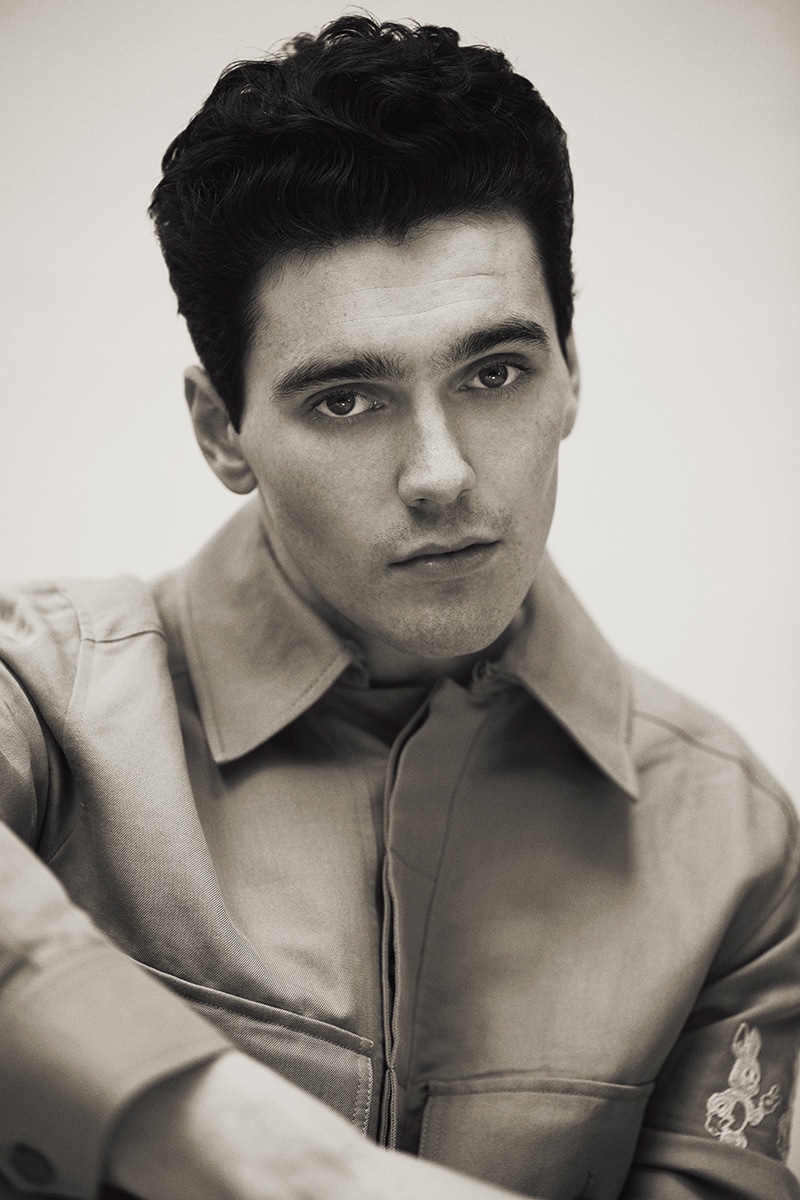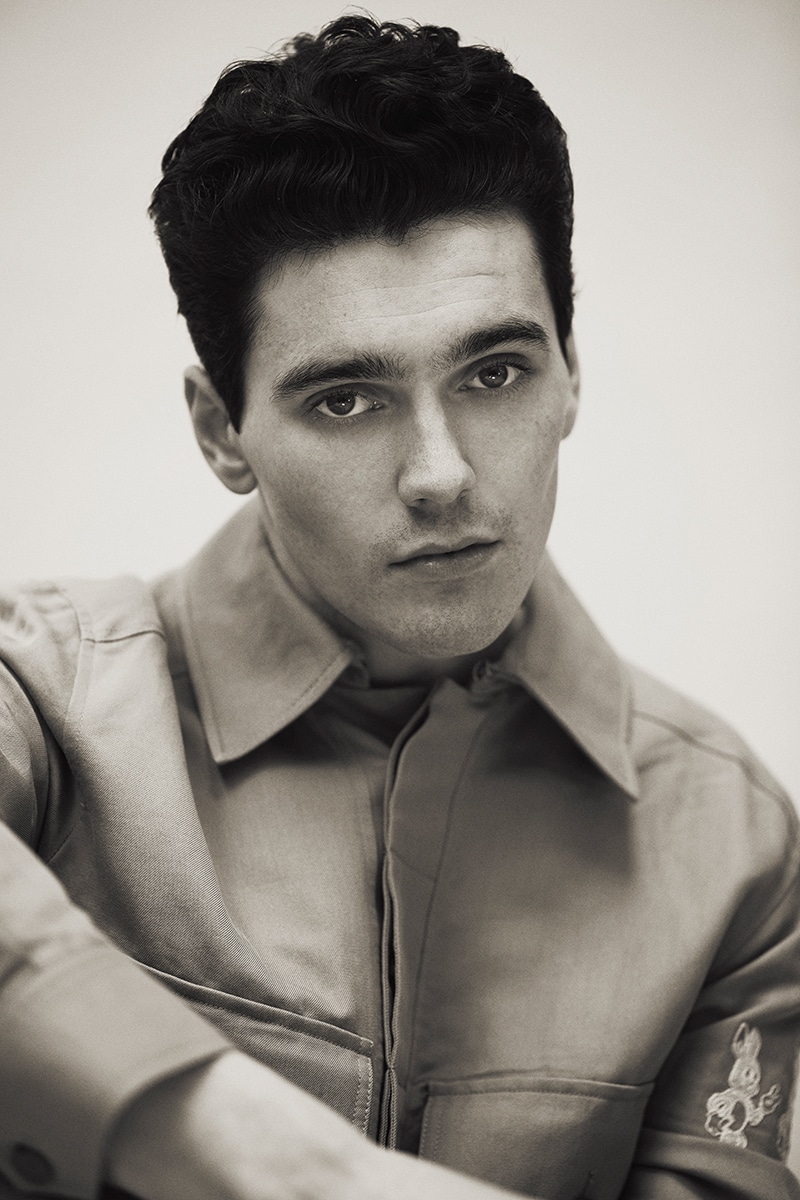 What's difficult about your job?
If I'm scratching for an answer here, I'd probably say, it's sometimes difficult being away from loved ones for long periods of time, but in turn, the traveling side of the job is part of the magic and adventure of it all. So, I'm contradicting myself here, so I'll just stop. 
Work hard, hit (even) harder. Prove me wrong…
'I'm a lover, not a fighter'… 
Do you have any pinch-me moments lined up for 2020?
Well at the time I'm answering these questions (3rd April 2020) I'm in quarantine so I speak for the nation, and if I dare say for the world, my pinch-me moment will be when COVID-19 is under control and we are free from the death and devastation it's currently inflicting on the world.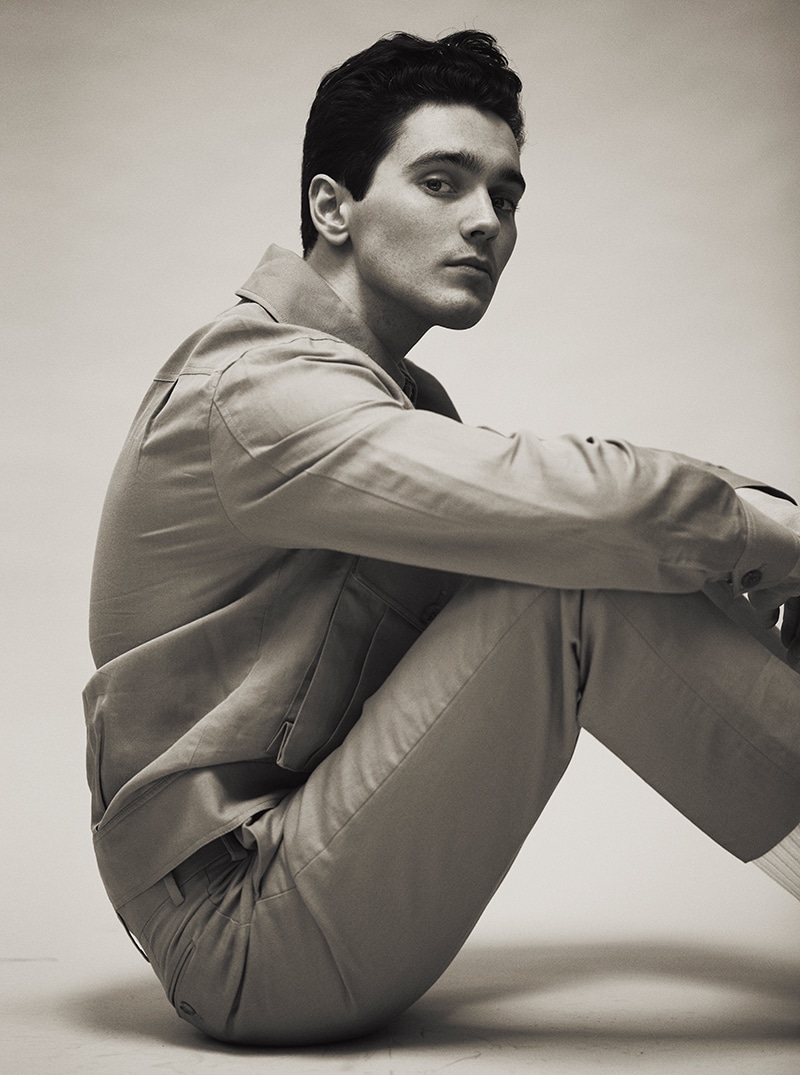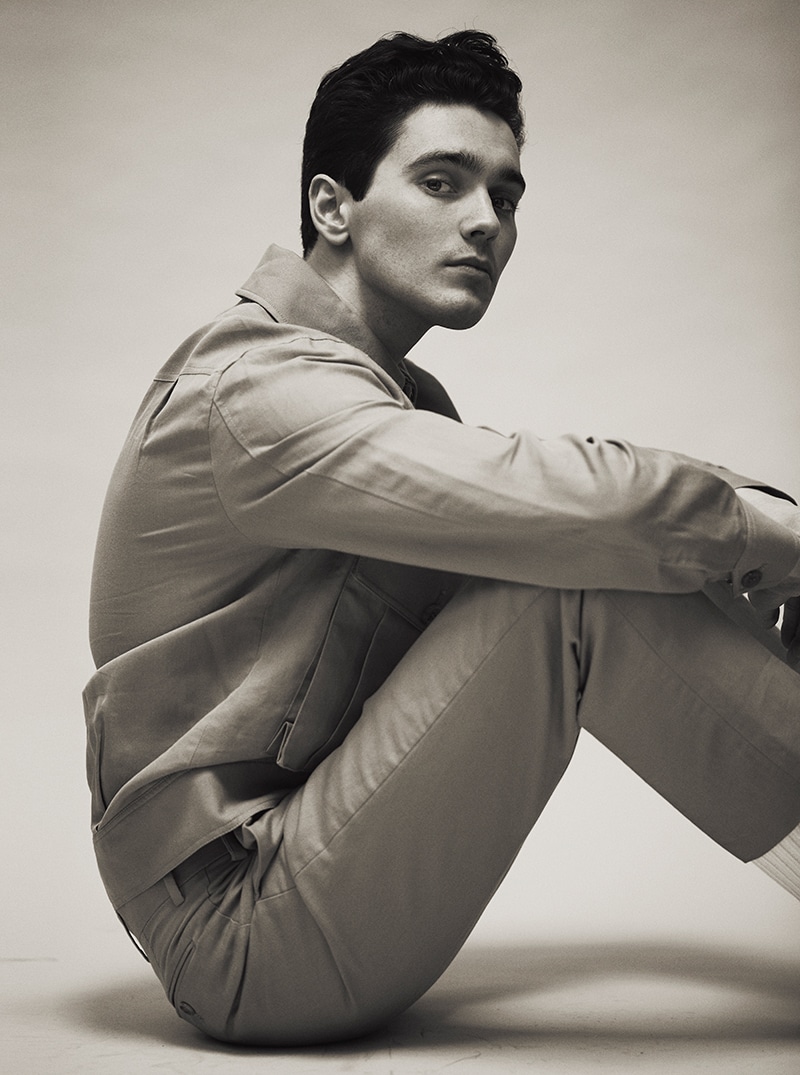 Talent: Jack Rowan @jackorowan
Photography: David Reiss @davidreissphotography
Styling: Krishan Parmar at Carol Hayes Management @krishanparmar_
Grooming: Narad Kutowaroo at Carol Hayes Management @naradkutowaroo
Brands: Paul Smith, Rochas, Louis Vuitton, Tod's, Prada, Givenchy, CAT Footwear.