Late last October, news leaked of the union between the Italian brand Marni, creatively directed by Francesco Risso, and the lifestyle brand No Vacancy Inn, created in 2015 as a collaboration between Tremaine Emory, Acyde Odunlami, and Brock Korsan. This alliance is part of the multidisciplinary "Marni Jam" programme, which consists of a series of creative exchanges between the brand and like-minded entities. As a result of the merger of the two, a kaleidoscopic and joyful capsule collection has been launched for summer 2023.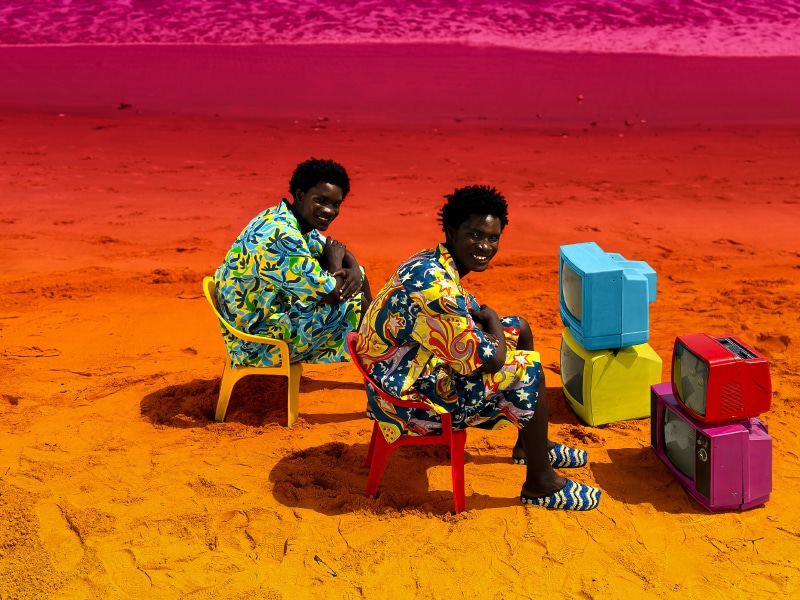 Unveiled today, the capsule consists of a selection of ready-to-wear, accessories, and footwear. Every piece in the offering bears the characteristic and recognizable hallmarks of Marni and Risso's style, which are prints, bold color mixes, and fluid silhouettes. These traits send our souls and minds, and those of everyone worth their salt, straight into a summer full of sounds. In the Marni x No Vacancy Inn men's wardrobe you will find pieces such as utility jackets, crochet cardigans, short sleeve shirts, long and short sleeve t-shirts, sweatshirts, shorts, and jeans. All of them feature elements inspired by nature.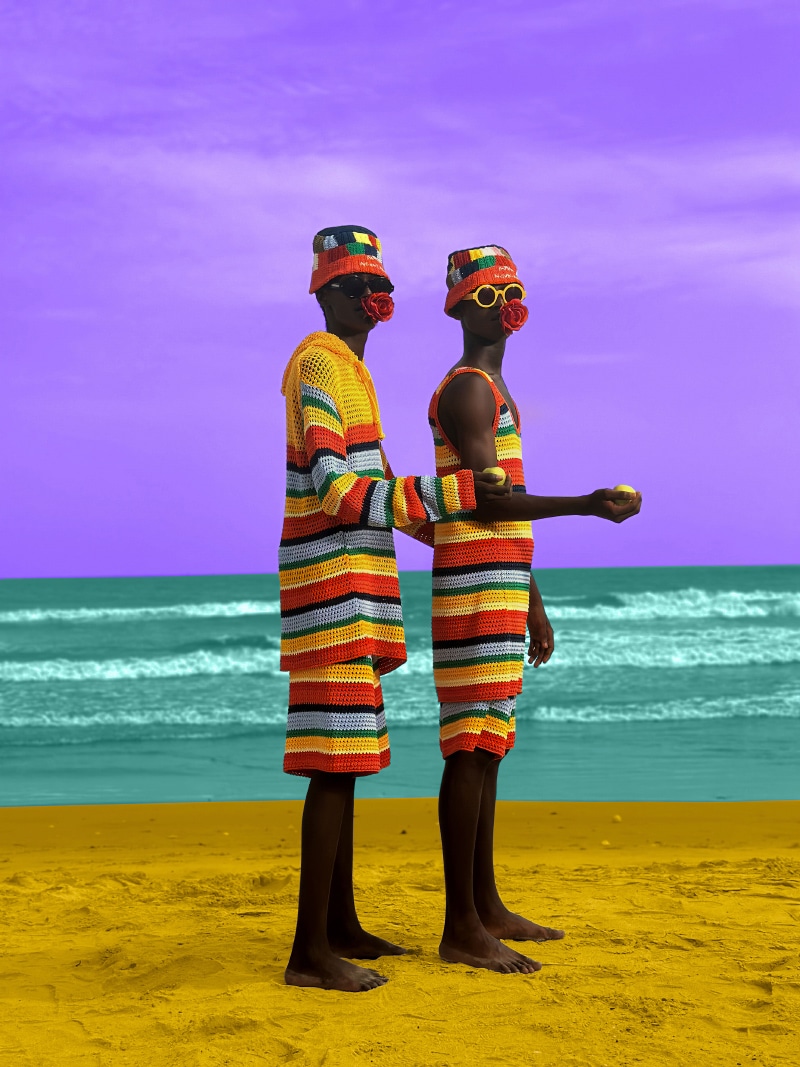 In addition to all these pieces, the capsule offers a new take on Marni's iconic bags and accessories. In this part of the line, there are several models, some in the shape of a tote, and others with marine elements, matching the beach towels. All of these items can easily be combined with Marni's iconic mules, crochet-lined "Fussbett sabots", leather gladiator sandals, white "Dada Bumper" trainers, or with some of the baseball caps or buccaneer hats.
And, of course, the launch of this capsule collection is accompanied by an advertising campaign, shot by Ghanaian artist Derrick Ofosu Boateng, who portrayed the collection in Accra. Boateng's characteristic tonalism offers originality through a series of images inspired by Ghanaian proverbs, interpreted here with a witty eye.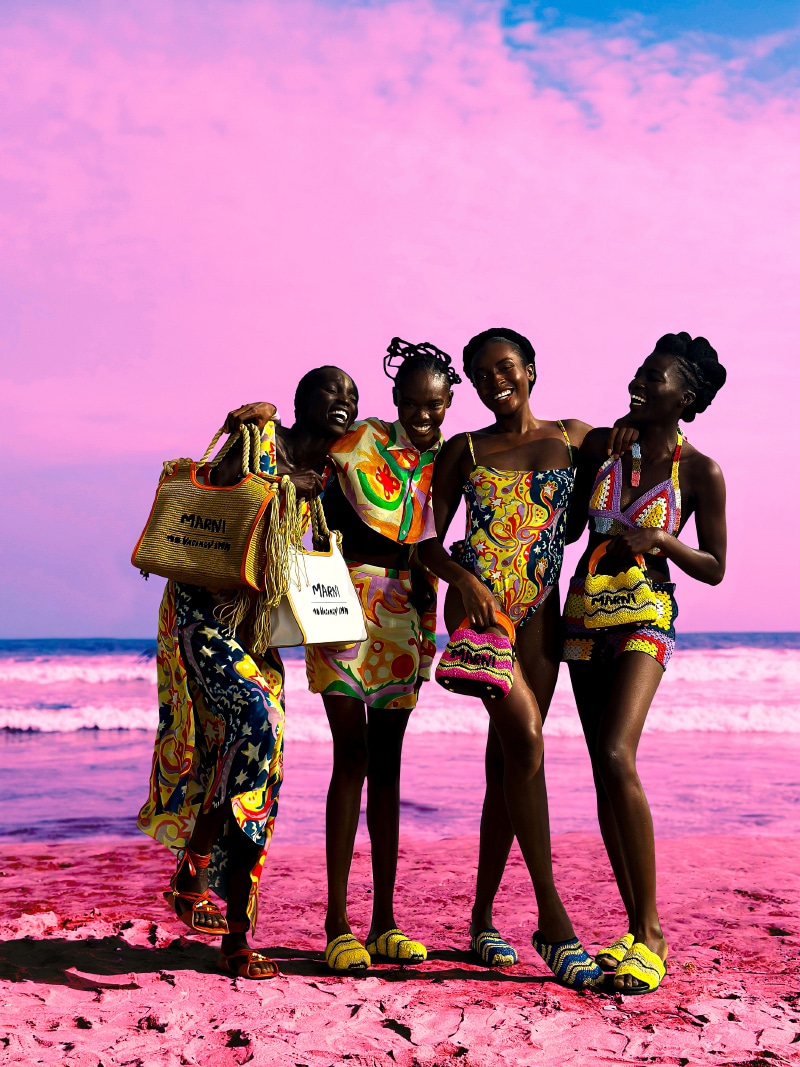 MARNI x NO VACANCY INN collection will be available soon in Marni boutiques and selected multi-brand stores in Europe and the US on 20th April 2023, and in Asia from 27th April.