On the occasion of the Spring festival, Marine Serre celebrates the year of the Tiger with an exclusive series of Regenerated Moon-Panel Tiger T-shirts.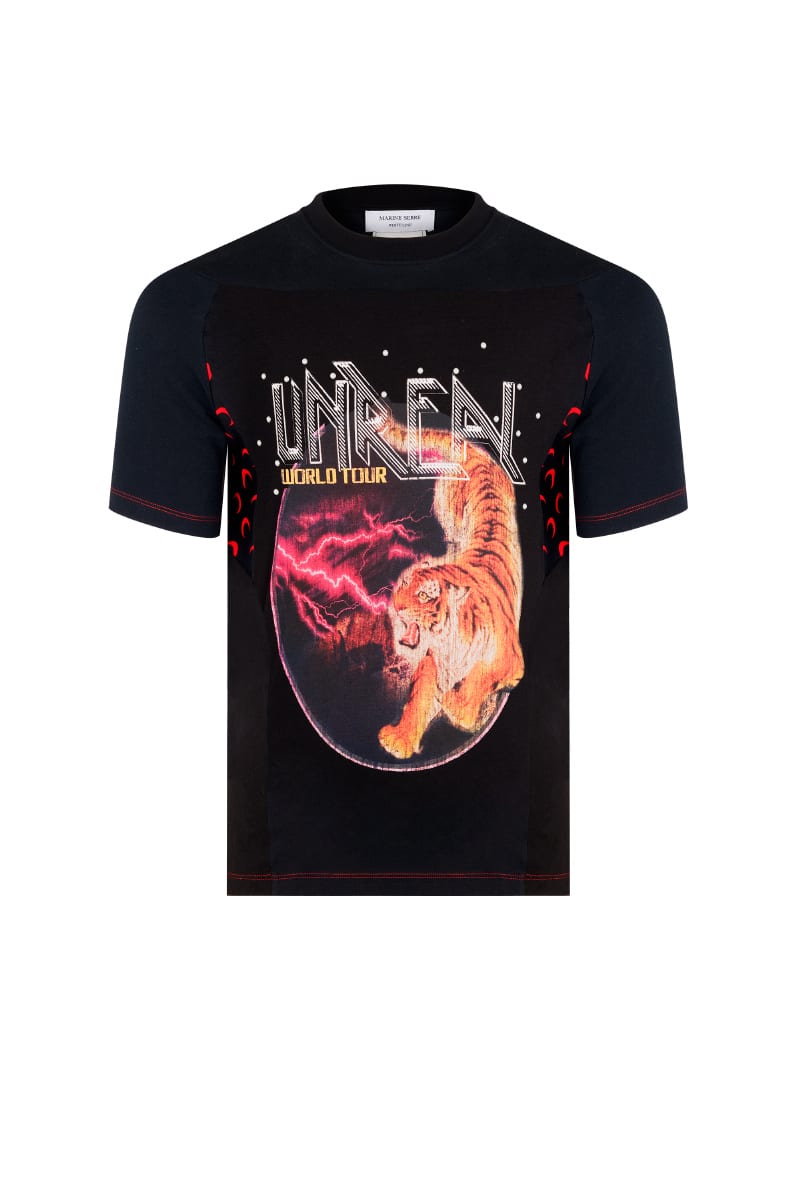 Produced in a limited edition of only twenty-five [25] pieces, this exclusive series relies on the brand's Regenerated creative process Which sees each design crafted from a single end-of-life t-shirt featuring a tiger animal's print which comes to its second life with side insertions of recycled jersey in iconic all-over red moon – in tone with the emblematic color of the festival.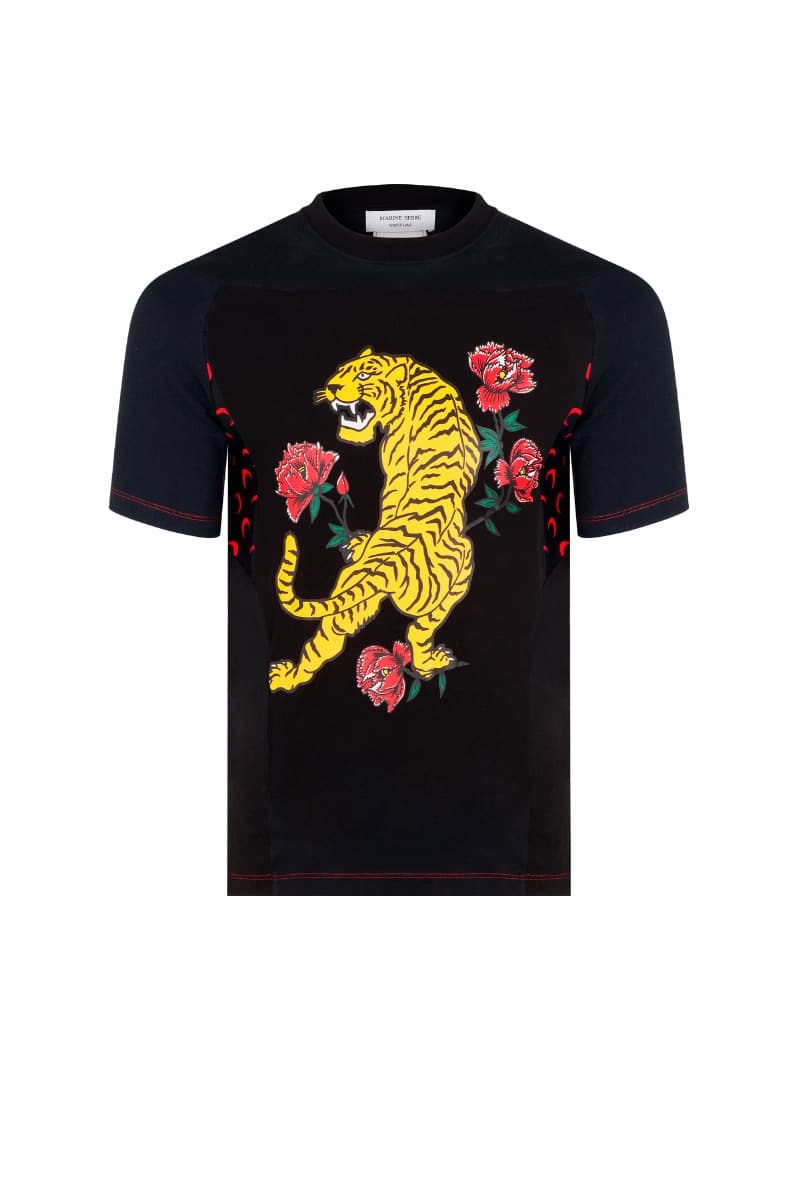 The regenerative process of Marine Serre, symbolizing renewal and resilience within the Fashion landscape echoes here the symbolic power of the Tiger embodying force, determination, and bravery. An encouragement to remain focused and to believe in one's own resources.
To celebrate this awaited moment with our community from all over the world, Marine Serre invited the Korean artist Ram Han to create unique motion illustrations.
The limited edition of the Regenerated Moon-Panel Tiger T-shirts are available globally, exclusively on MarineSerre.com