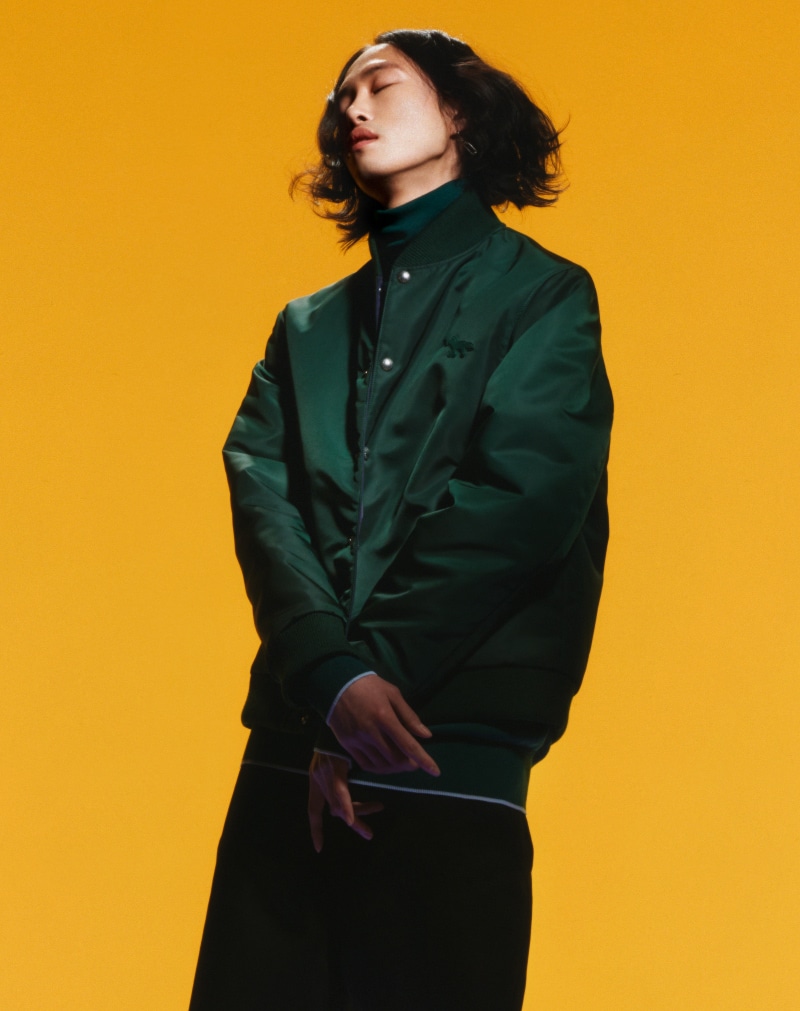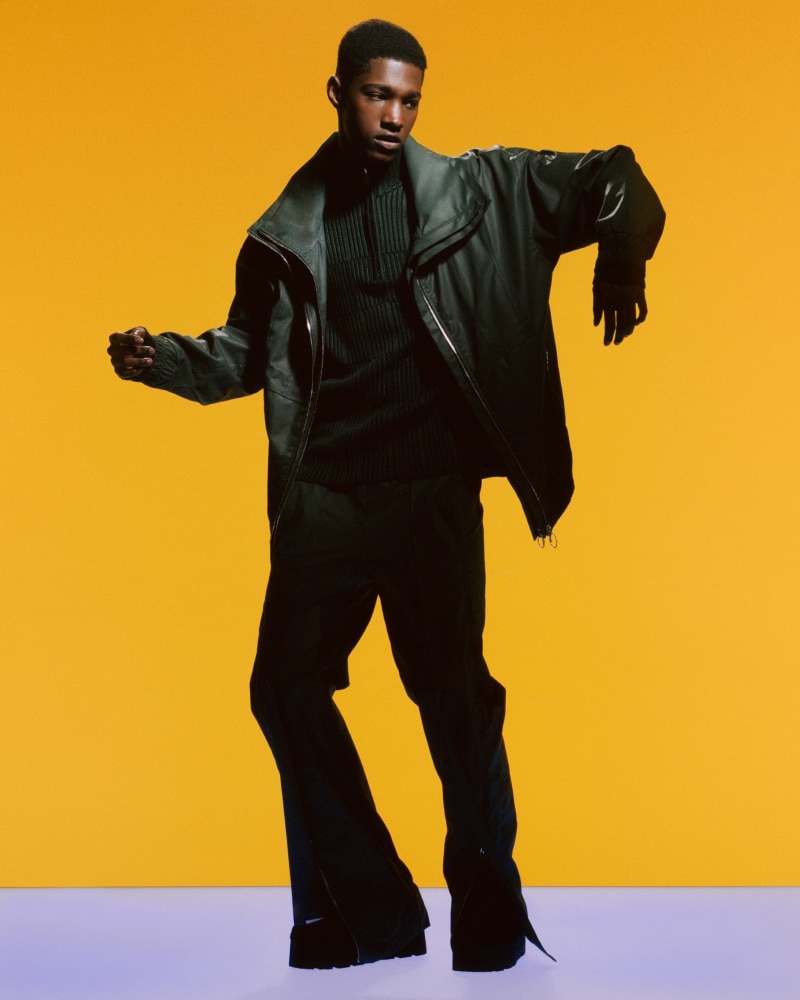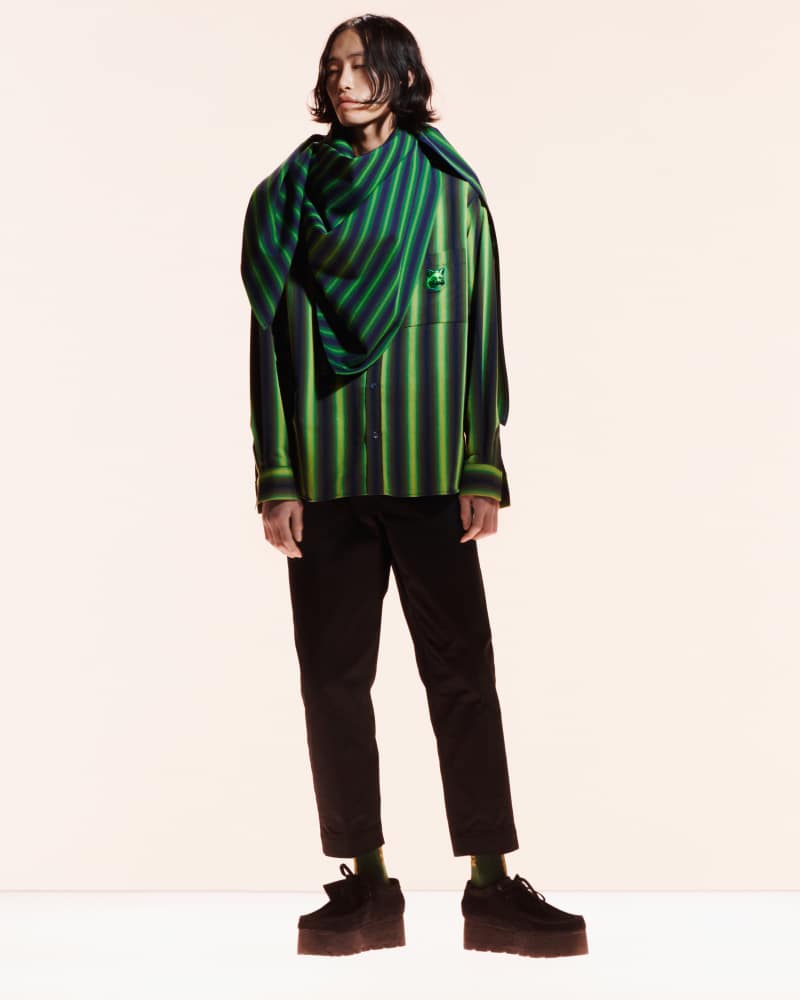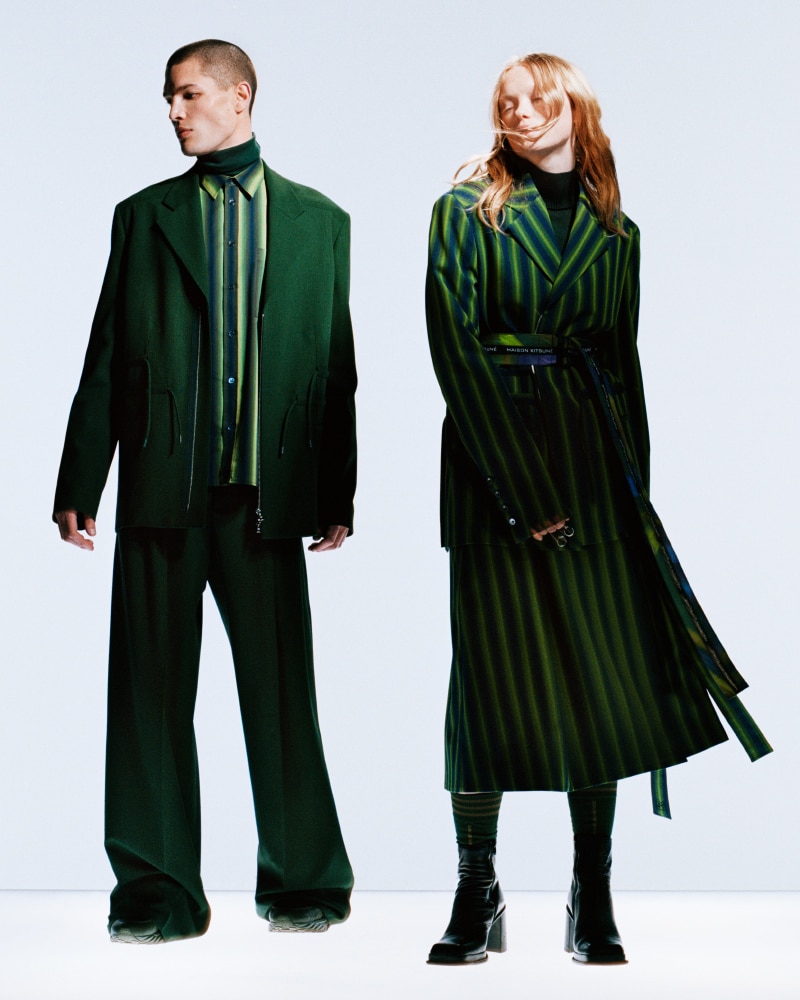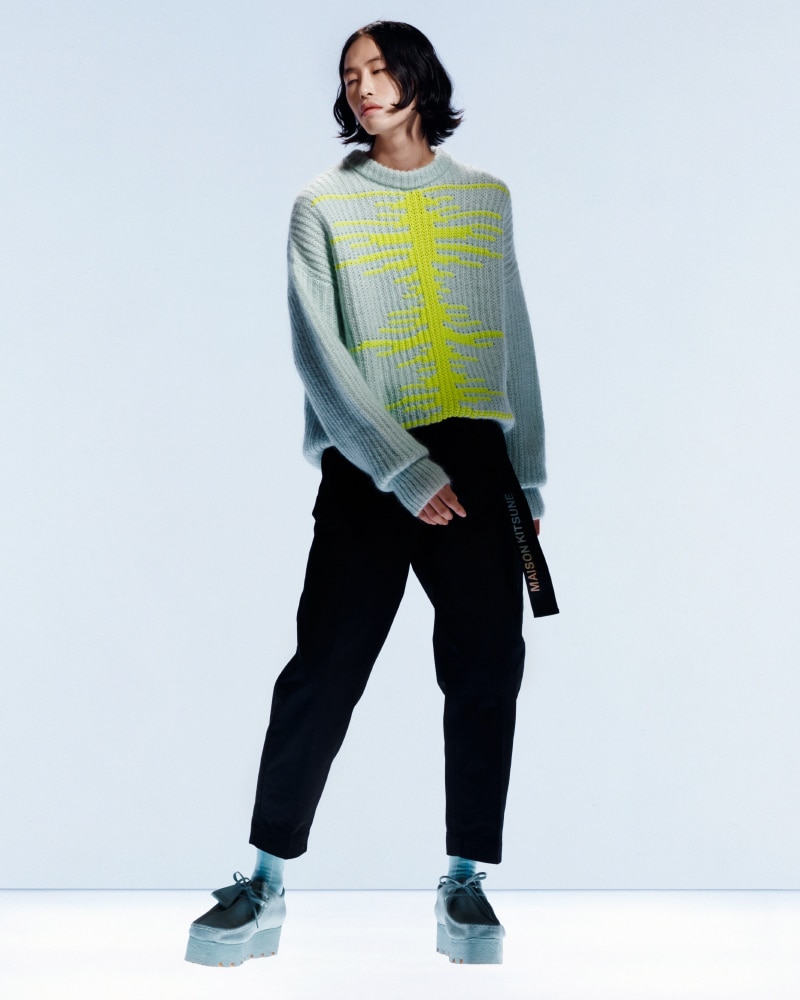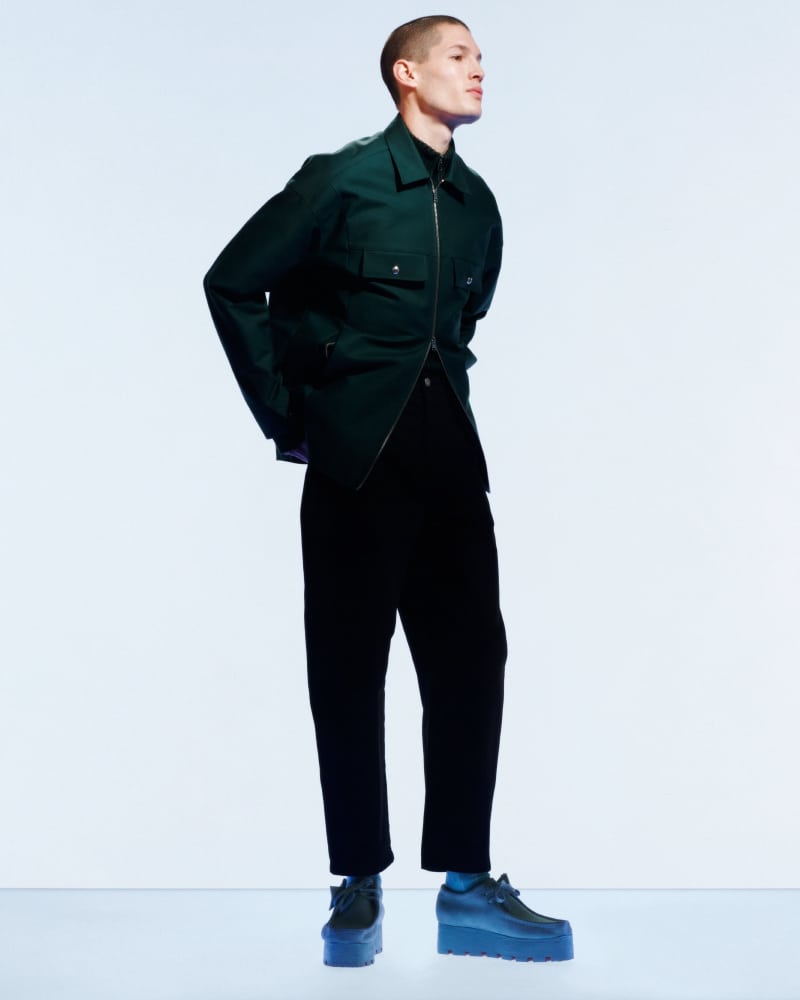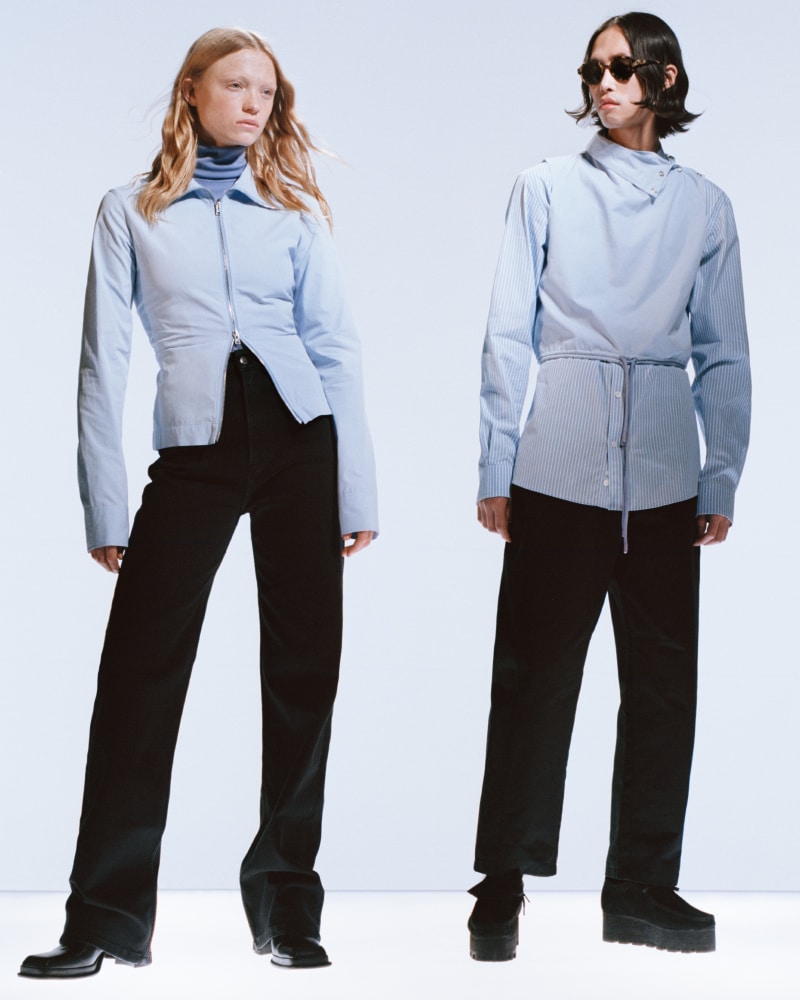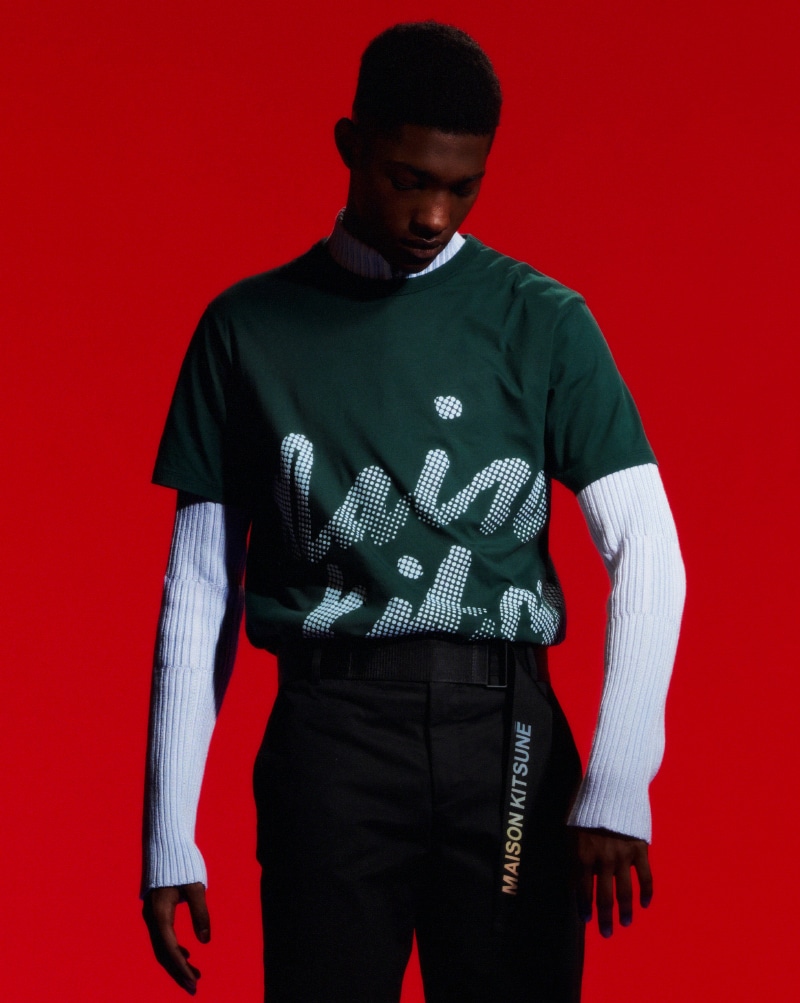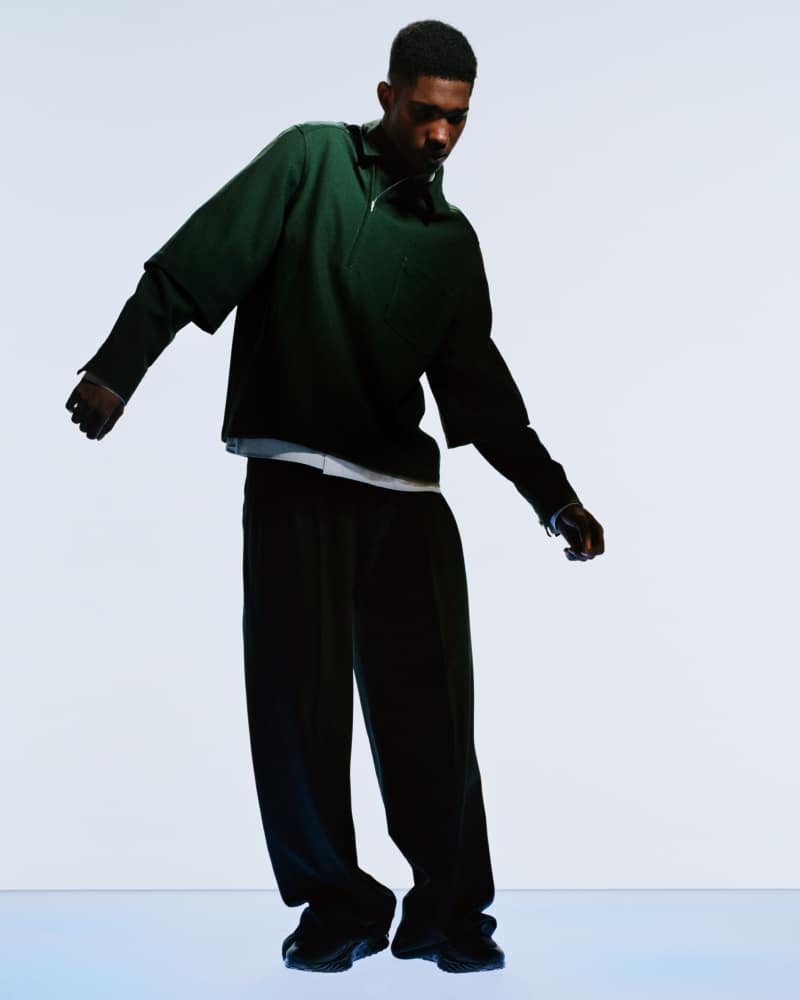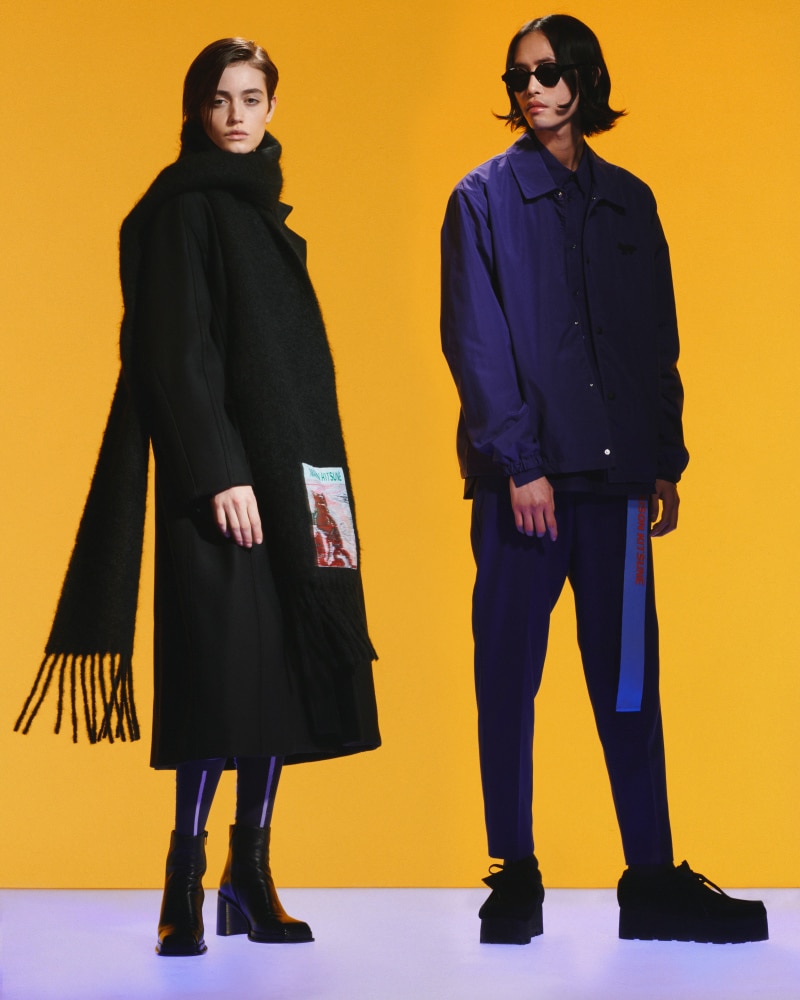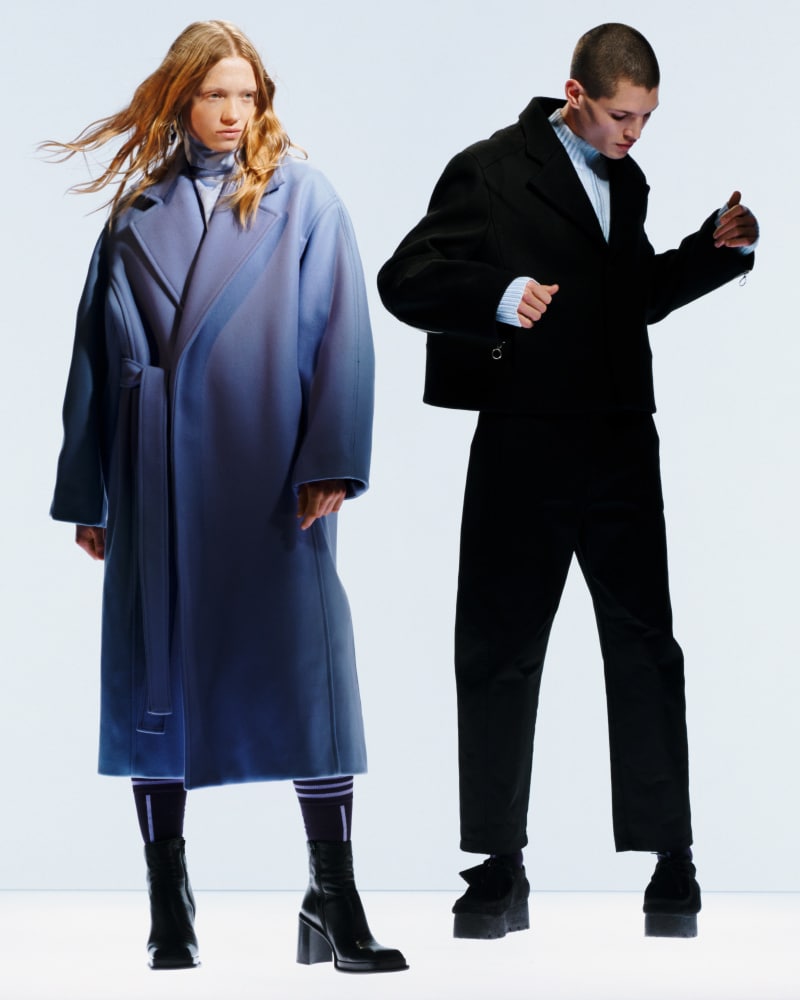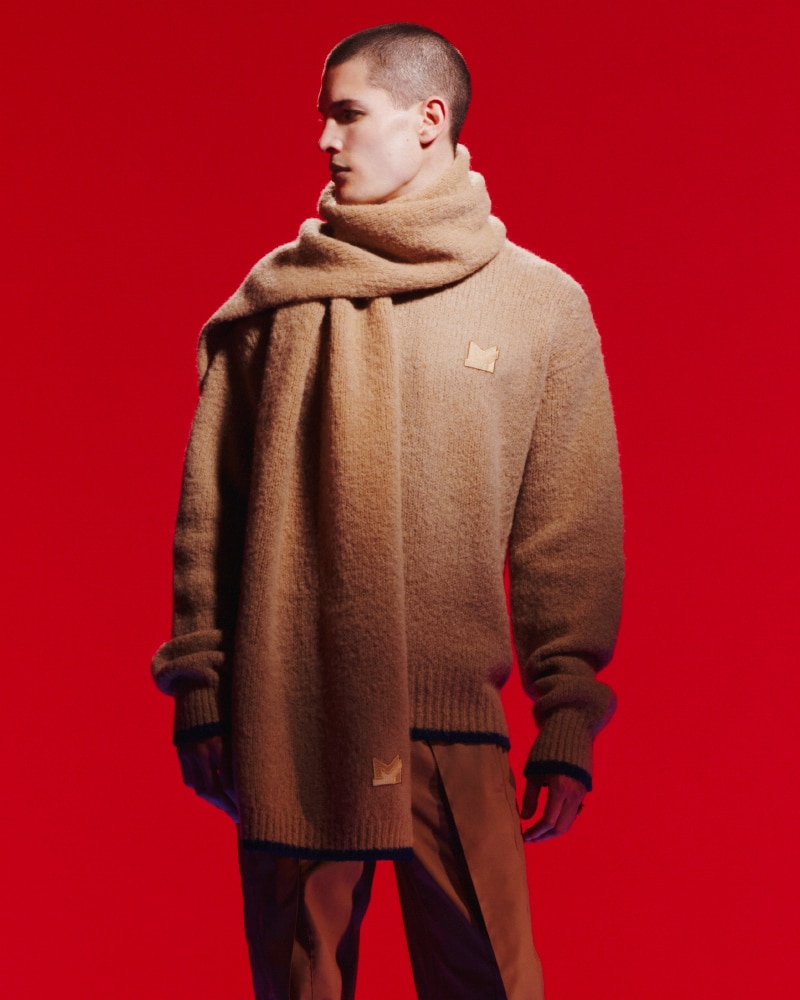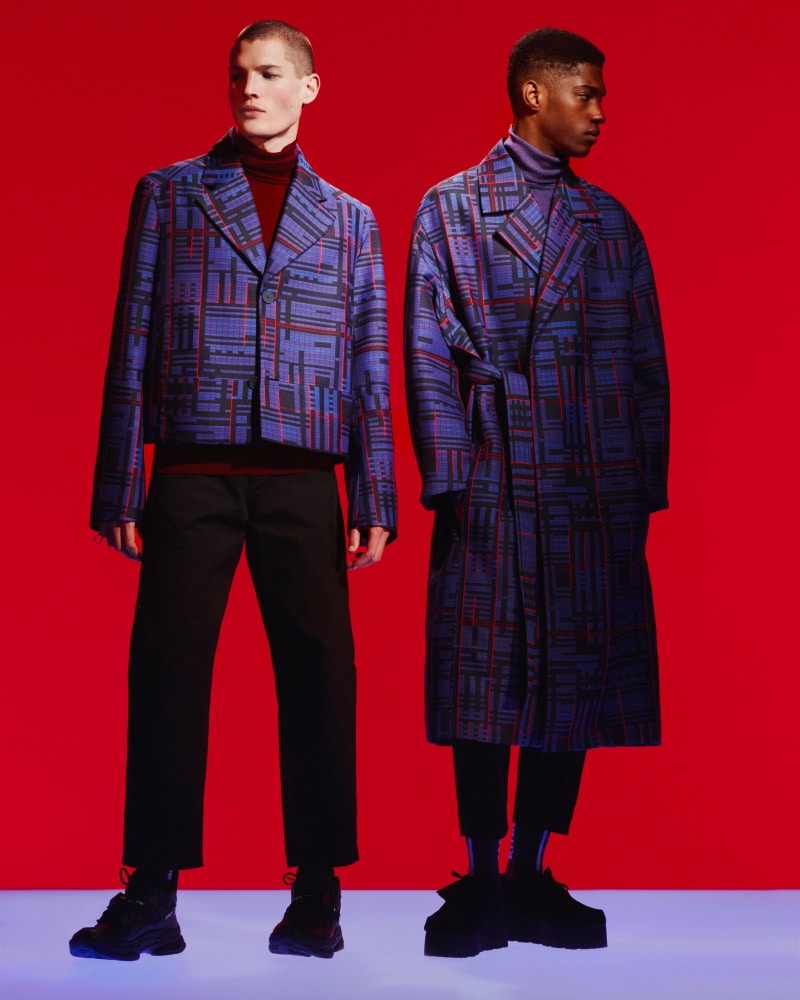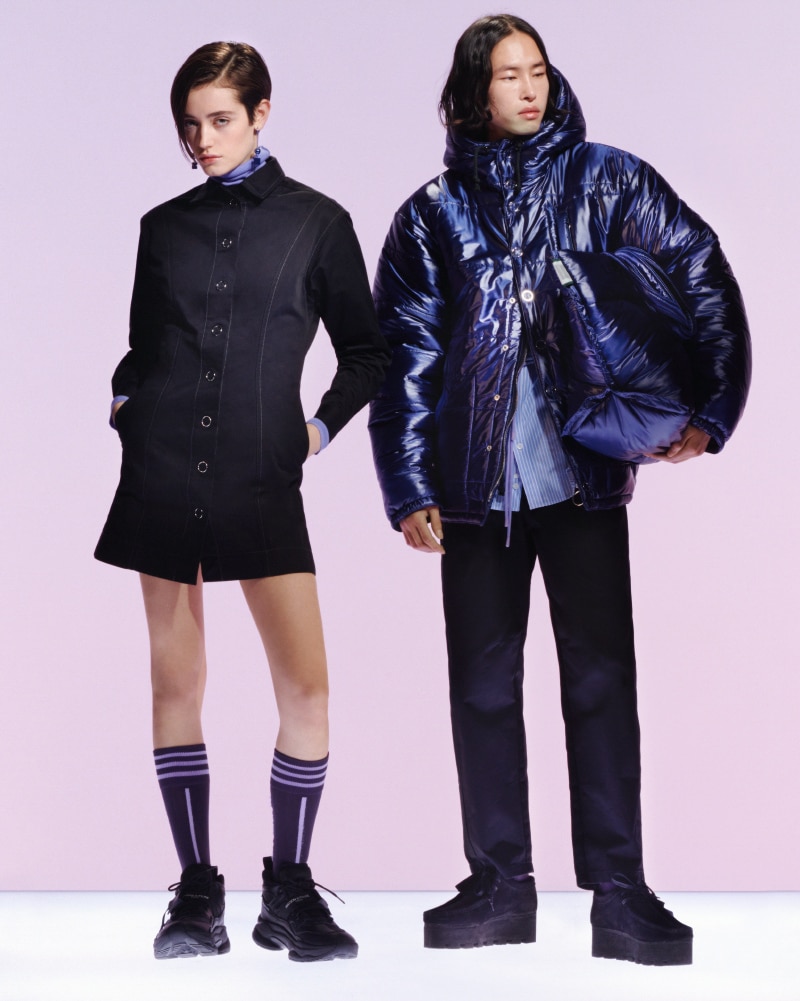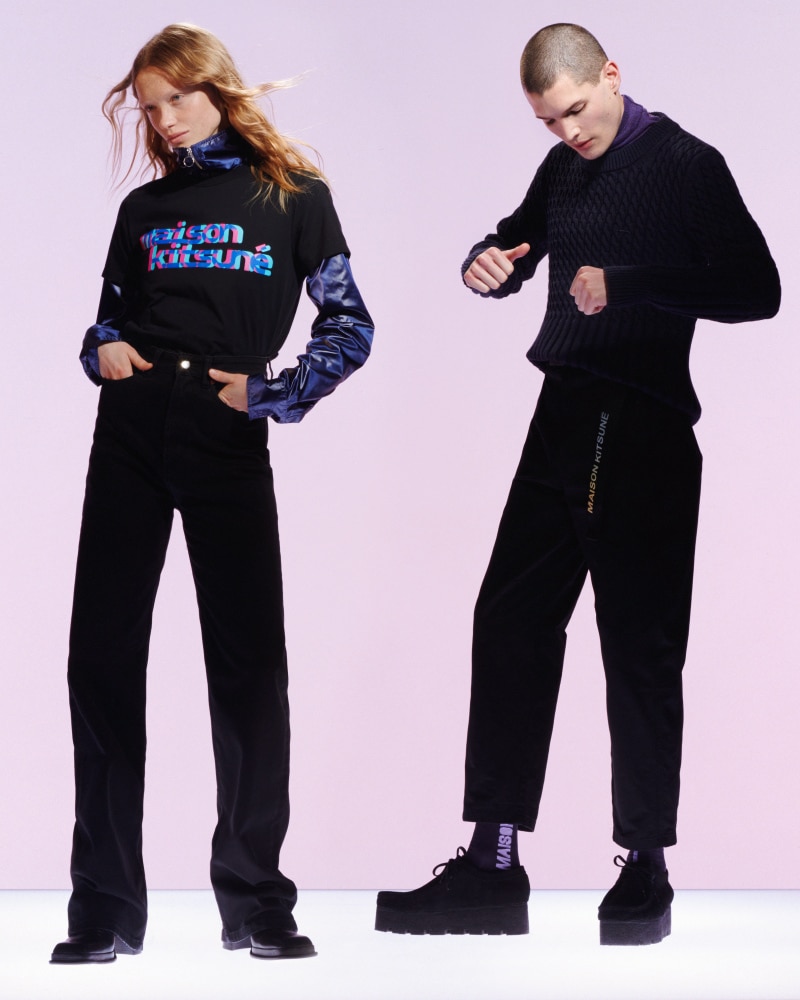 Maison Kitsuné studio's Fall/Winter 2021 collection continues its Guest Designer Series, featuring two Belgian designers, Oriane Leclercq and Lucas Sponchiado, as artistic directors.
Drawing its main inspiration from Paris by night, the collection is imbued with light-heartedness, effervescence and motion.
Reminiscent of the brand's roots, music is central to the creative process: the world of recording studios, technological software, sound waves… The focus is on the visual representation of sound. Noise is alive, it moves, vibrates under lights, shadows, and optical effects. A creative impulse born from the energy of this new generation in motion results in playful layering styles, mixed-up genres and codes.
This modern and comfortable wardrobe features a combination of graphic universes: prints of soundtracks, classic colors, and infusions of light, neon stripes, splashes of acid and pop… mixing screens appear on knits, different textures are paired, matte contrasts with luster – all forming a perfect balance. Carefully detailed pieces play with layering and large collars, scarves that merge with jumpers, zips, nylon, vibrant shimmer and reflection.