We have enjoyed a weekend in Ibiza with Loewe Perfumes to discover the true feelings behind this collection, which include clothes, accessories, the new fragrance 'Eclectic' and a body lotion.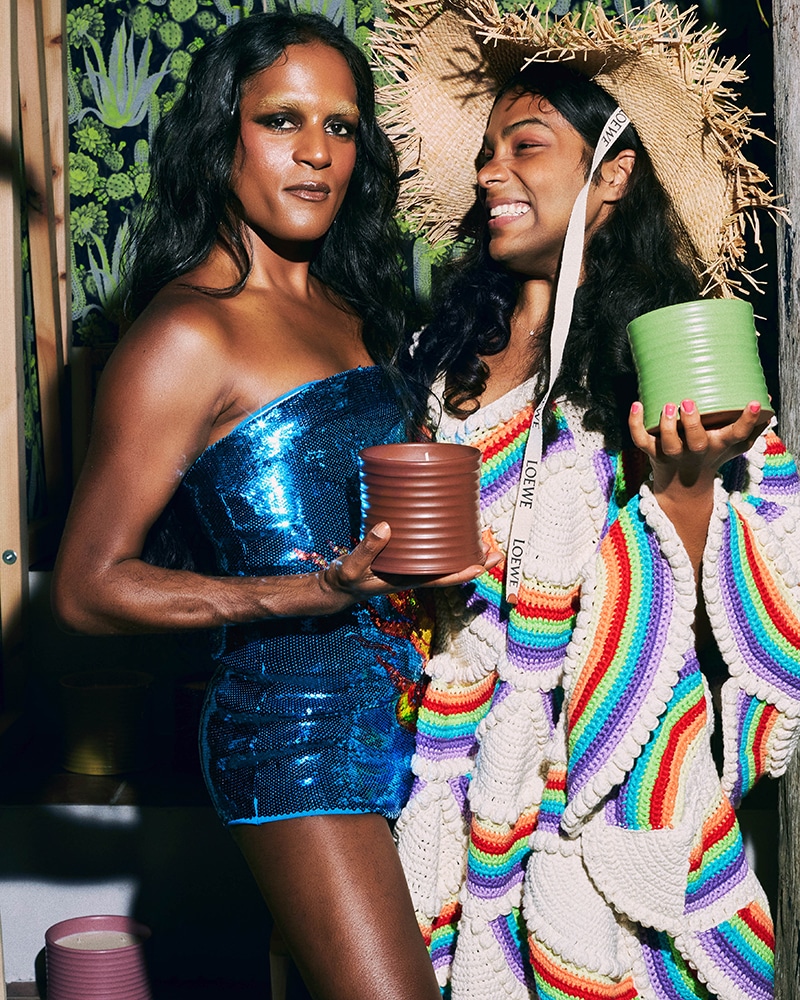 Richie Shazam and Devin Halbal #LOEWEpaulas
Once again this year, to mark the launch of the Loewe Paula's Ibiza collection, Creative Director Jonathan Anderson organized a weekend in Ibiza for friends of the brand, which included a series of exclusive events, from a personalized flea market and party at Las Dalias to a beachfront lunch at the Cala Bonita restaurant, followed by a cocktail dinner at the Beach Caves of the recently opened Six Senses hotel.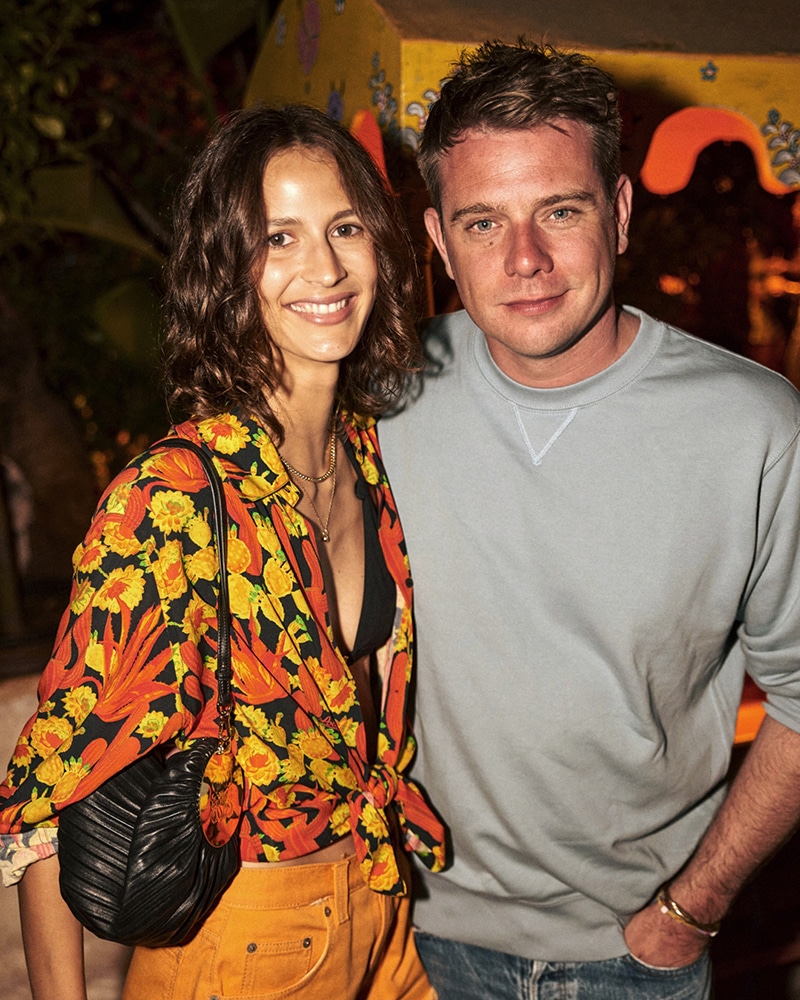 Jeanne Cadieu & Jonathan Anderson
We were able to live the full experience in the first person, meeting Armin Heinemann, the creator of the iconic fashion store Paula's founded in 1972 which becomes part of the essence of the island from the beginning. Armin later incorporated Stuart Rudnick into the team. 'If he was able to sell roadside wildflowers to the visitors to Ibiza… he was the perfect person to be part of the project.' – Armin explain. Although the store closed in the early 00s, its legacy lives now more than ever.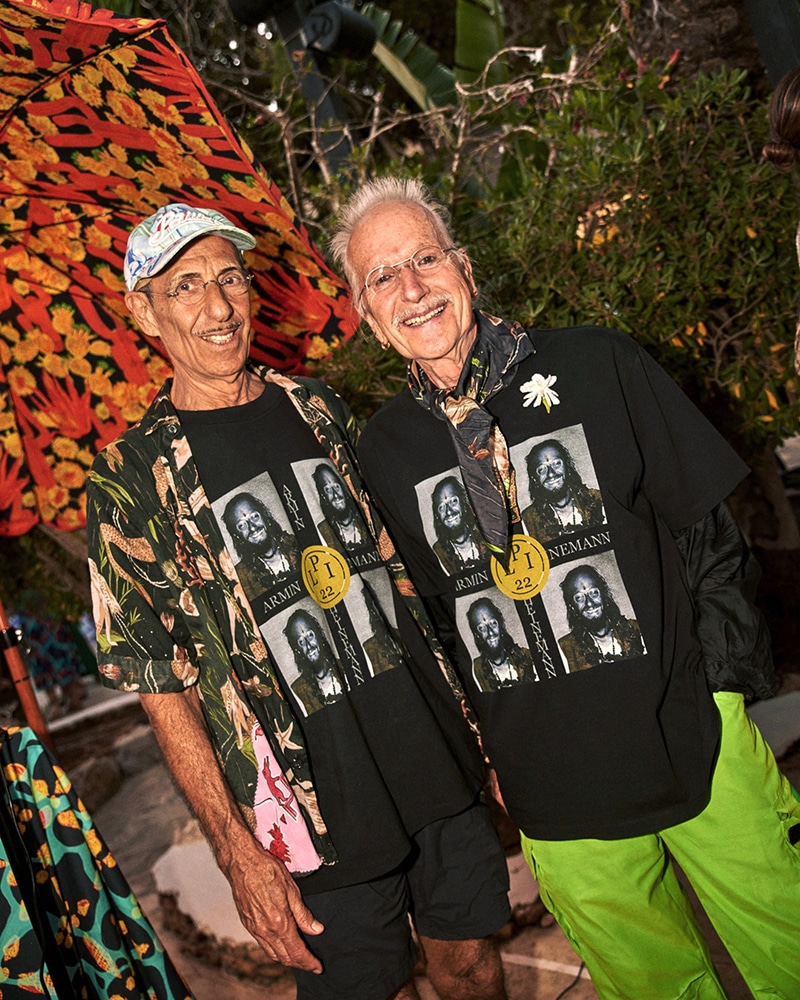 Founders of Paula's Ibiza store Armin Heinemann & Stuart Rudnick
50 years after starting the adventure, these two soul-hippies see how Loewe and Jonathan Anderson (who knows about Paula's because he used to spend his childhood Summer in Ibiza) revive the history, using original prints and turning this Summer collection into one of the most desired items in the world.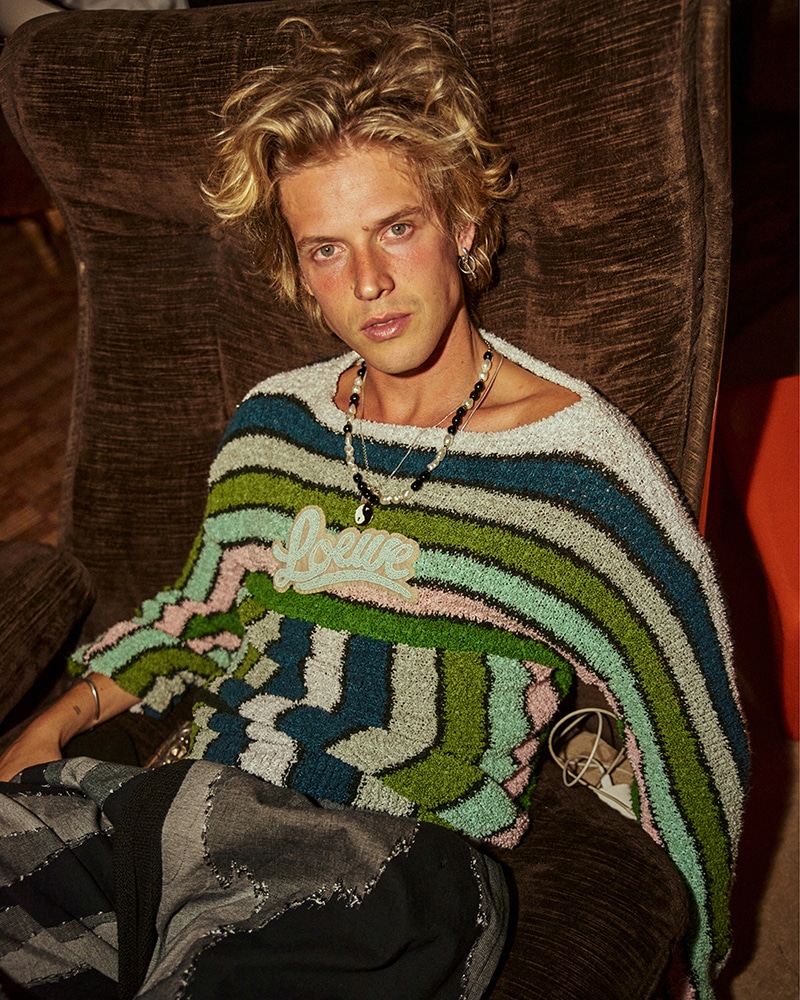 Biel Yuste
'The entire Paula's project is born from the absolute freedom', Armin tells us. And that is exactly what we have felt on this dream trip, that we share with actors Franco Masini and Hugo Arbués; model Jeanne Cadeau; shoe designer Amina Muaddi; American comedian Ziwe and contents creators like Bryan Boy, Susie Bubble, Gala Gonzalez, Biel Yuste, Miranda Makaroff, Marc Forné or Blanca Miró. All traveled to the island to show their support and love for Loewe.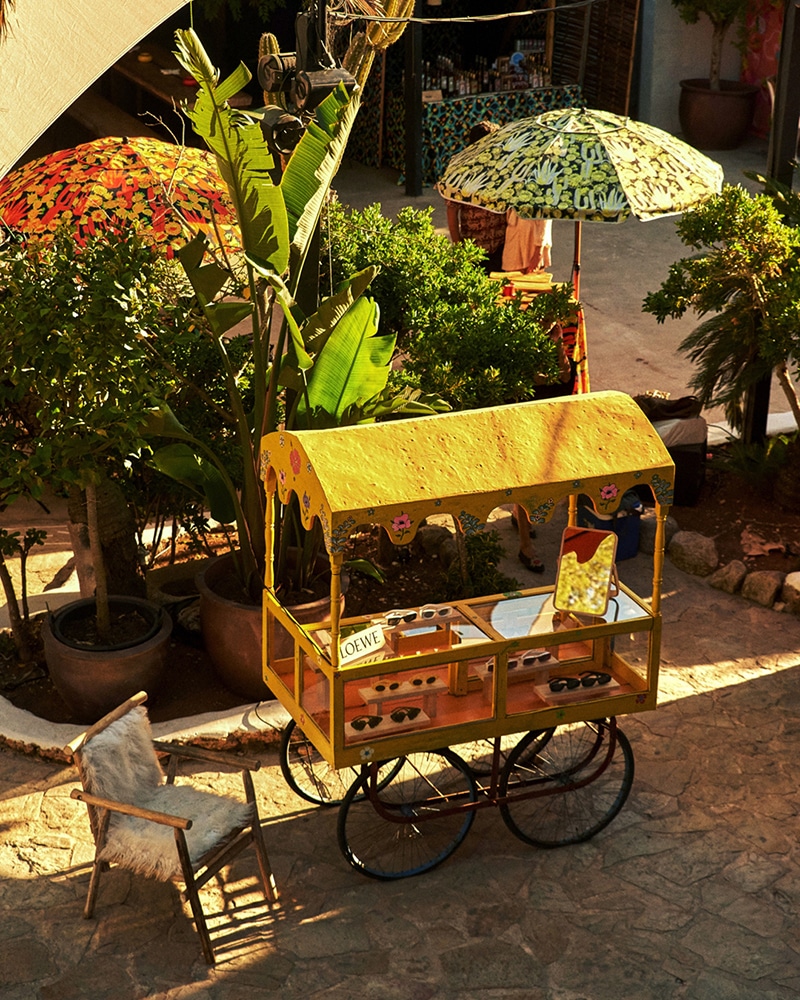 The mythical mercadillo Las Dalias, where you can usually find different craft stalls and local products, was redecorated for one night, for an exceptional private party full of details on every corner. Even the local people from the island have been talking about this moment for weeks. As night fell, the market was transformed into a nightclub, vibrating along with the Dj set by Rami from The XX, letting the spirit of Paula's Ibiza collection take over us.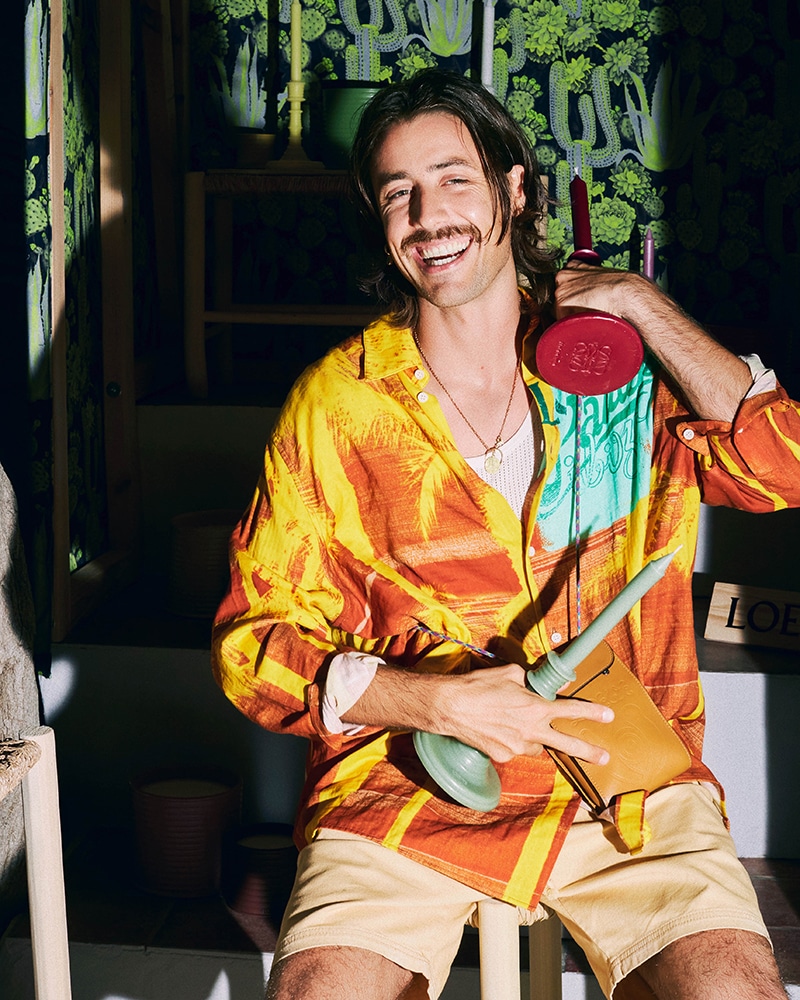 Pascal Moscheni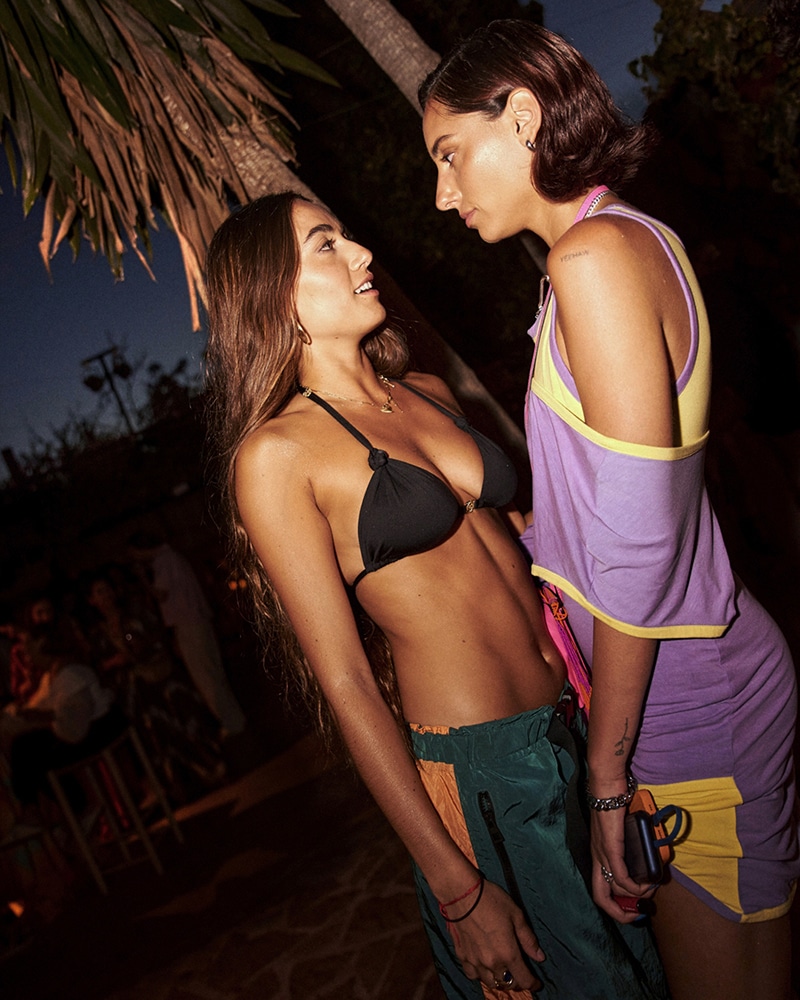 Gray Sorrenti & Olivia Pezzente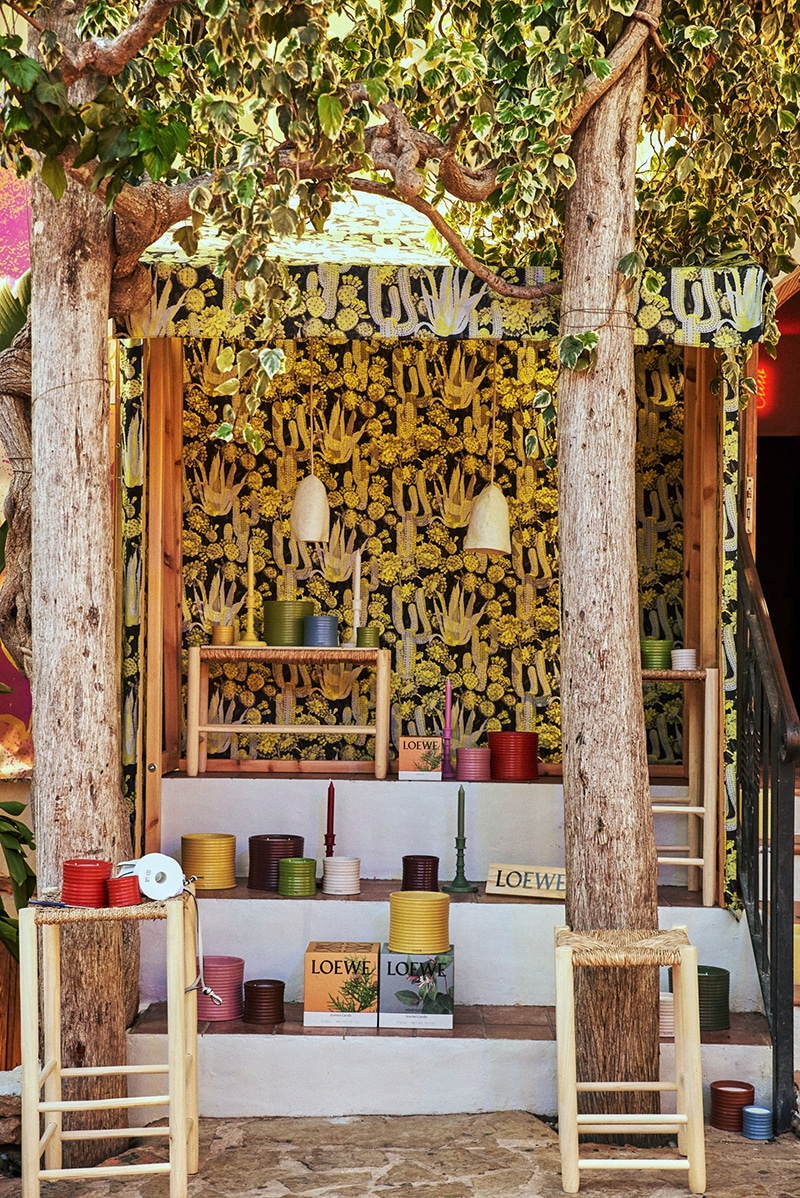 Stand LOEWE Home Scents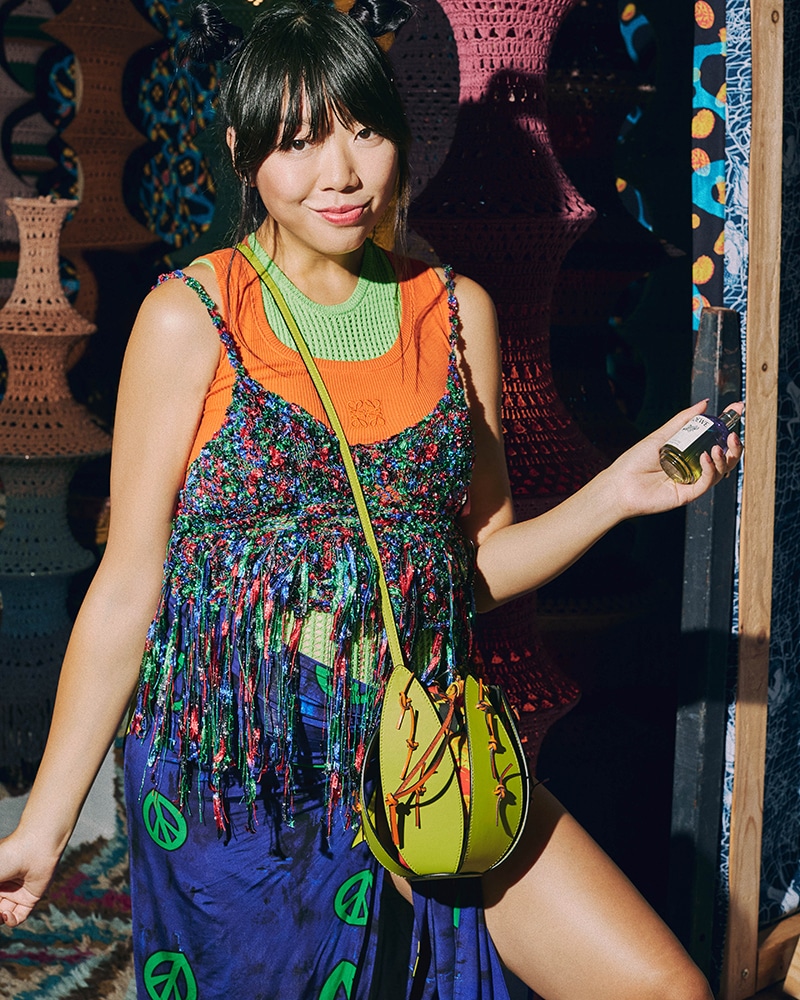 Susie Lau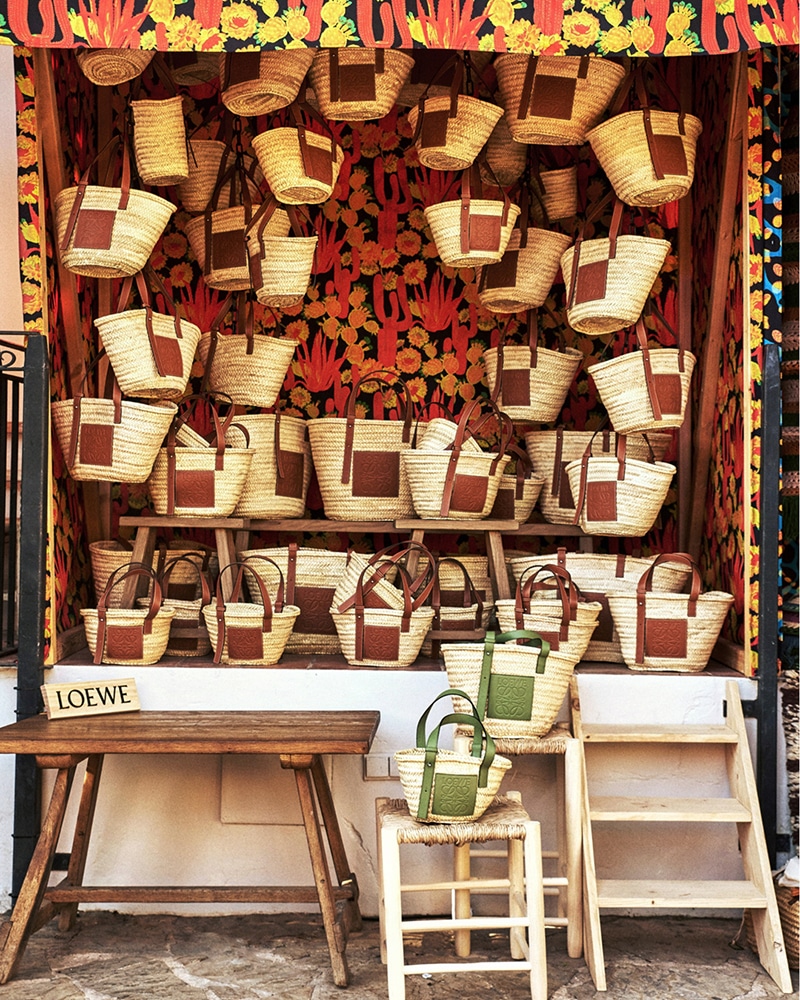 Stand LOEWE Paula's Ibiza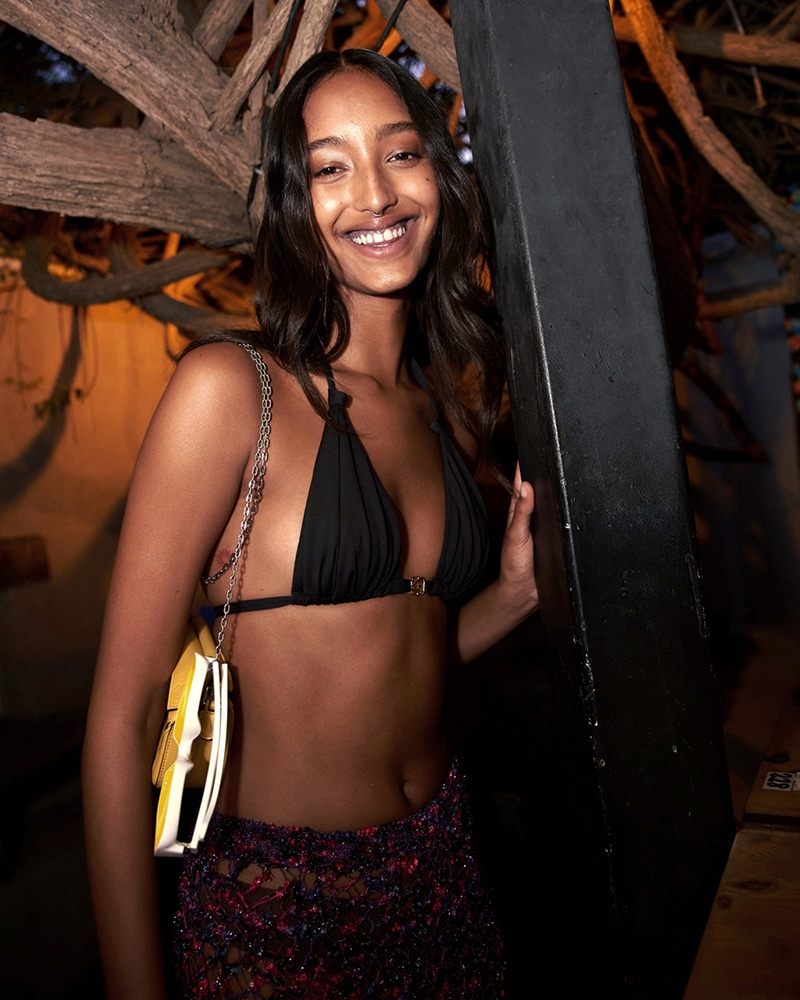 Mona Tougaard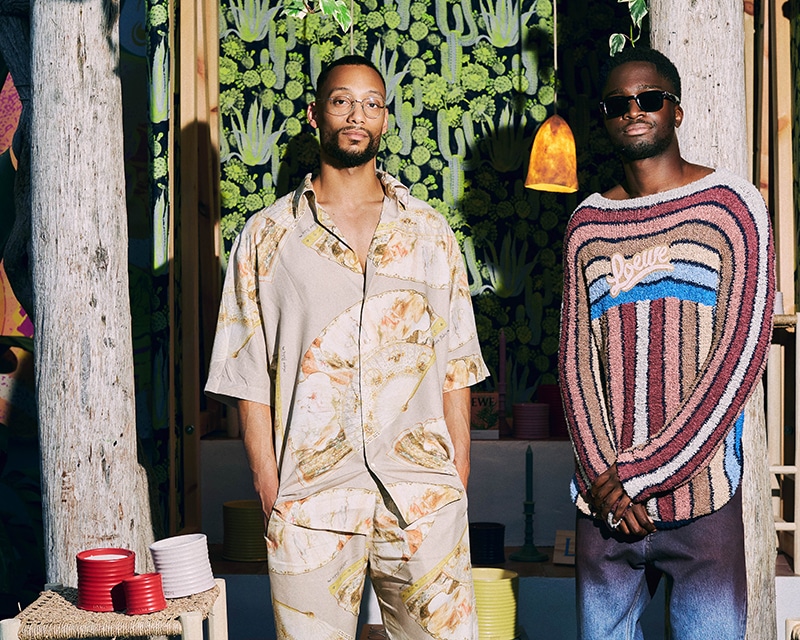 Stephane Bak and friend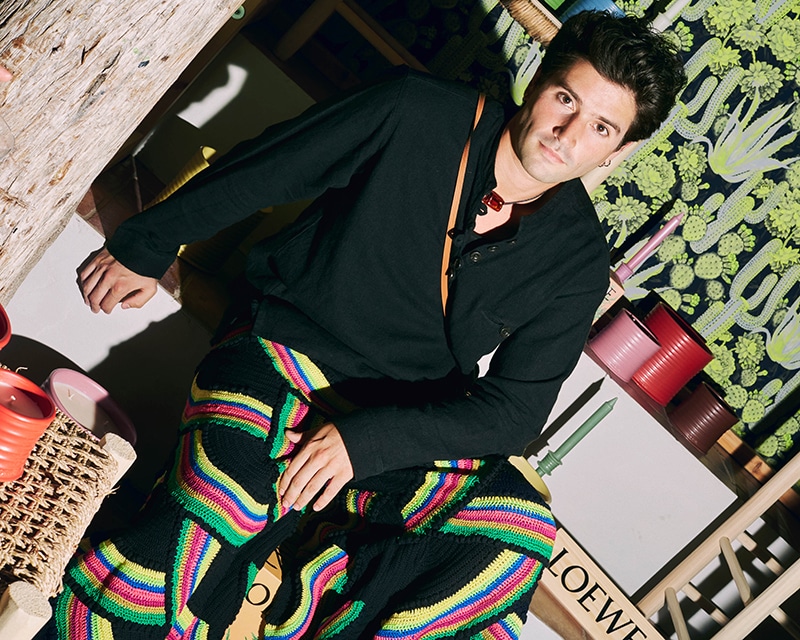 Marc Forné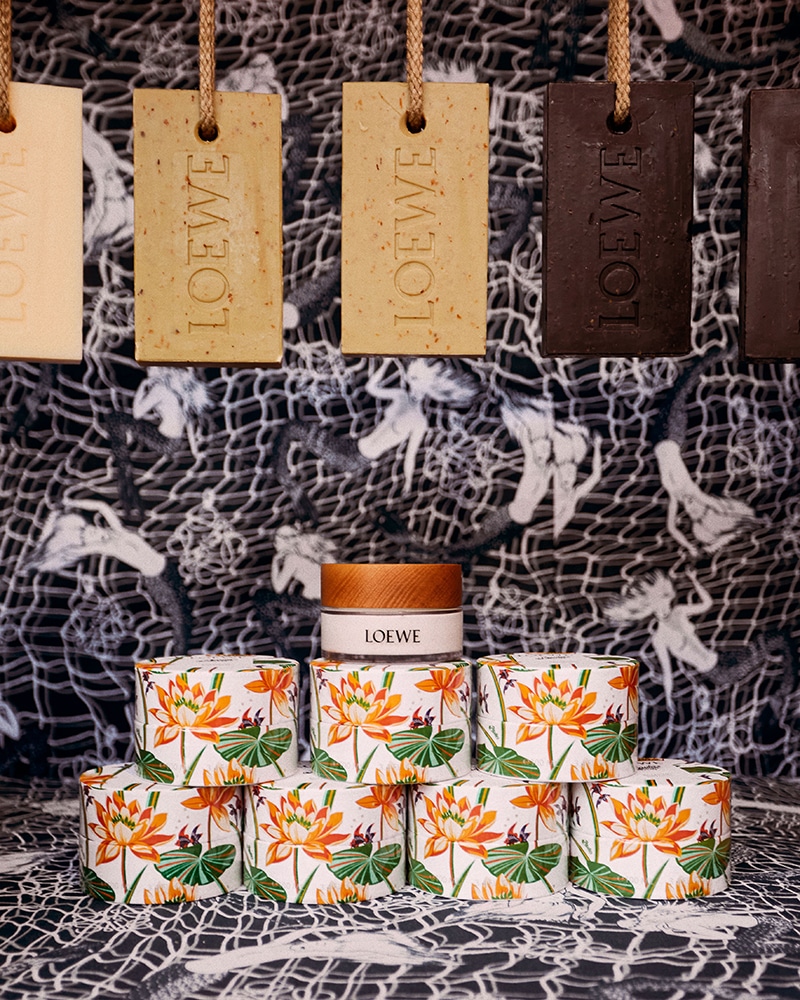 LOEWE Paula's Ibiza 'Electic' body lotion and soap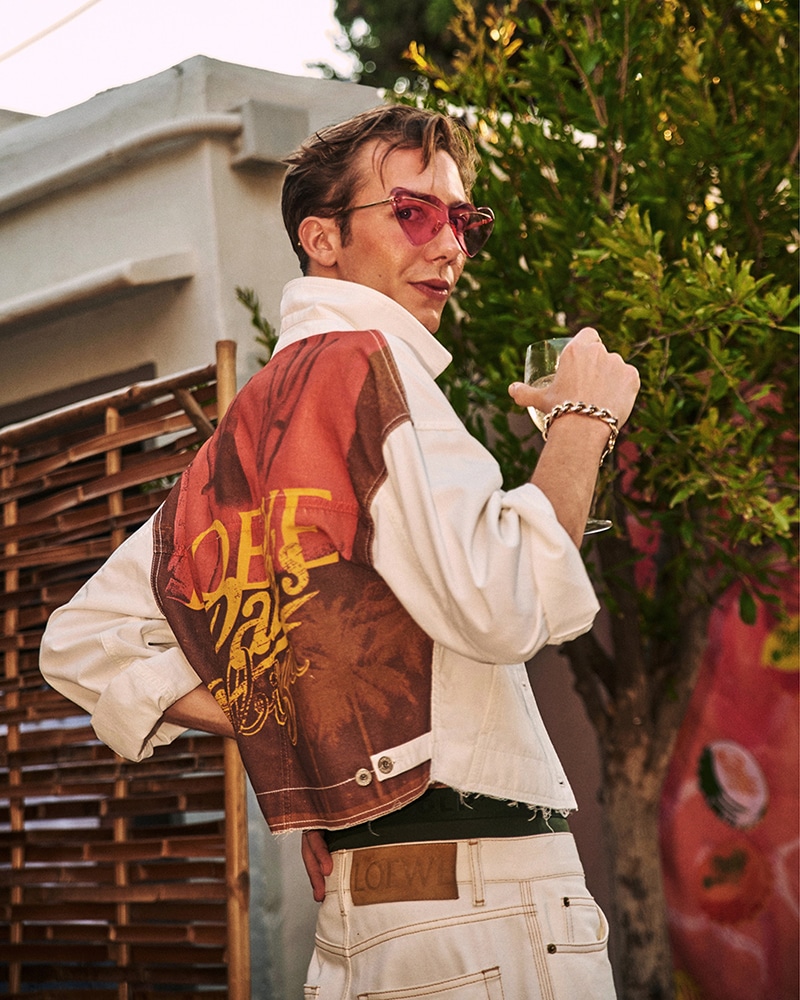 Paul Hameline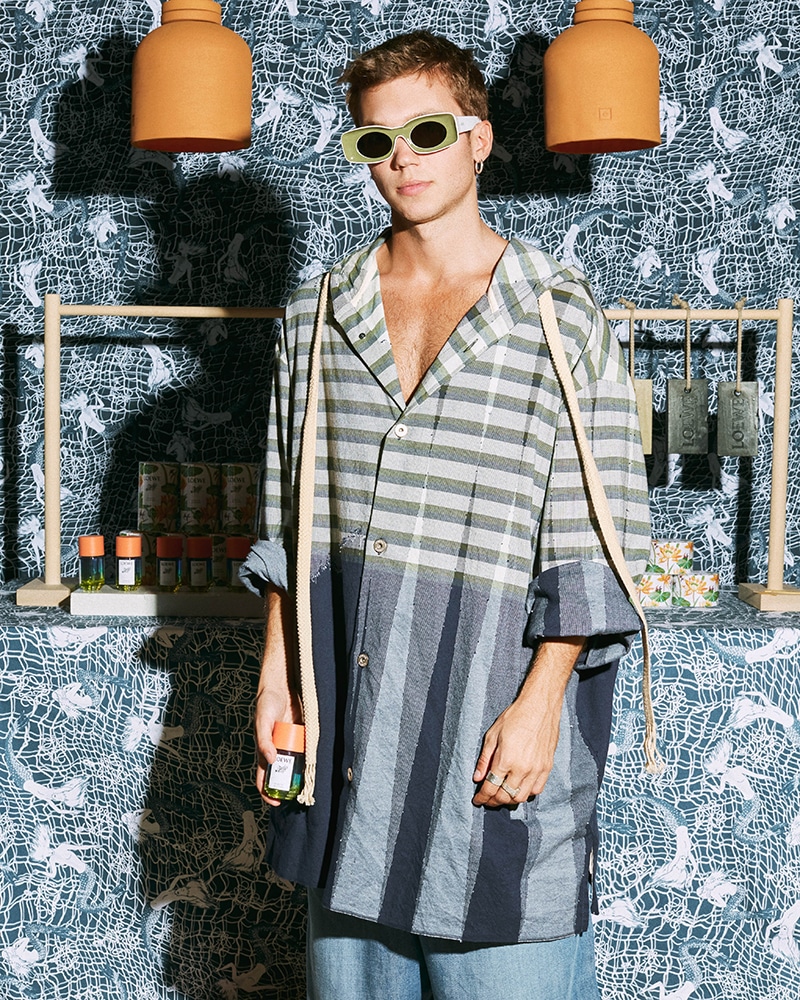 Franco Masini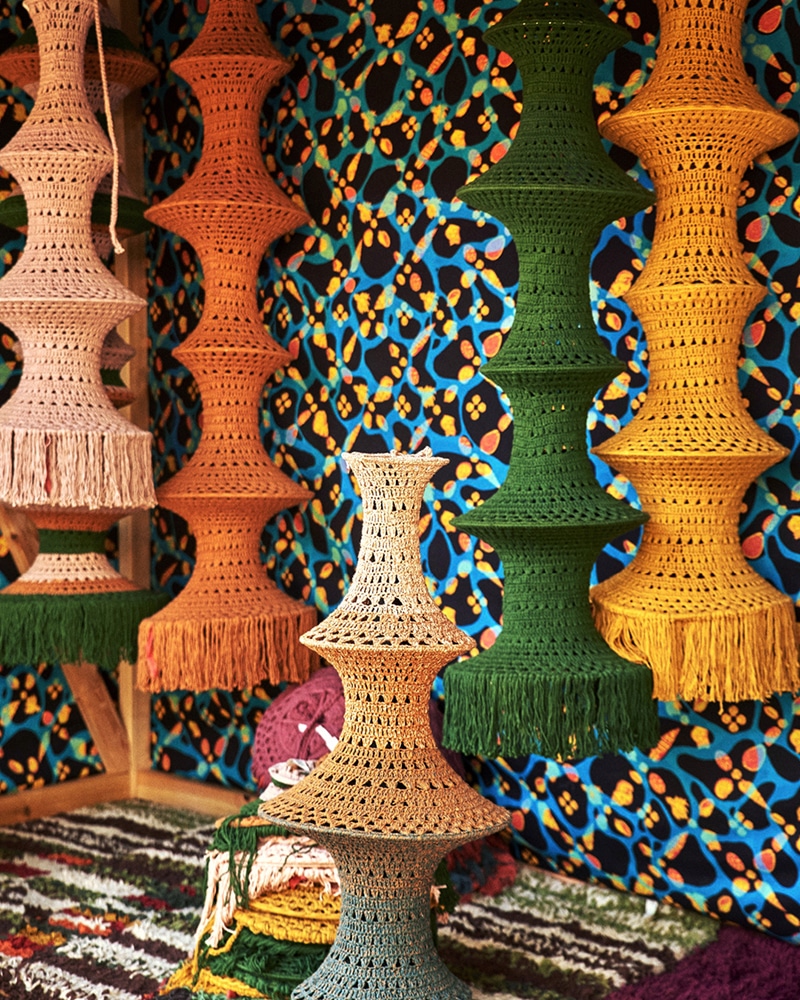 Stand Elpelut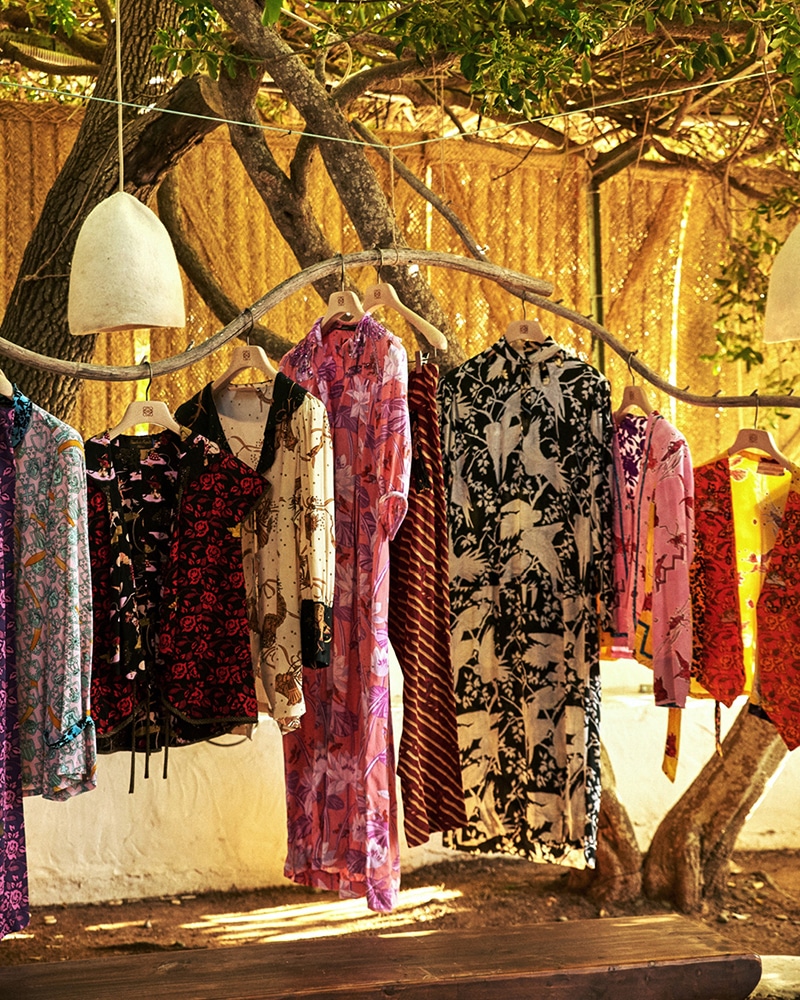 Stand Paula's Ibiza with original pieces from the archive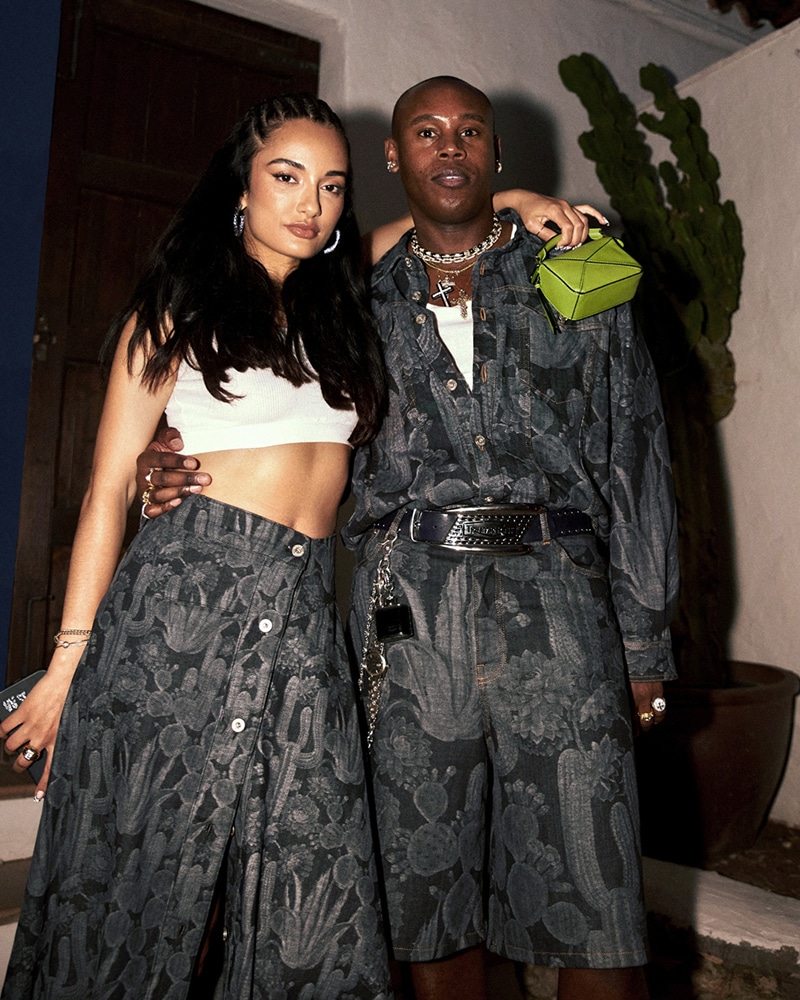 Amina Muaddi & Jahleel Weaver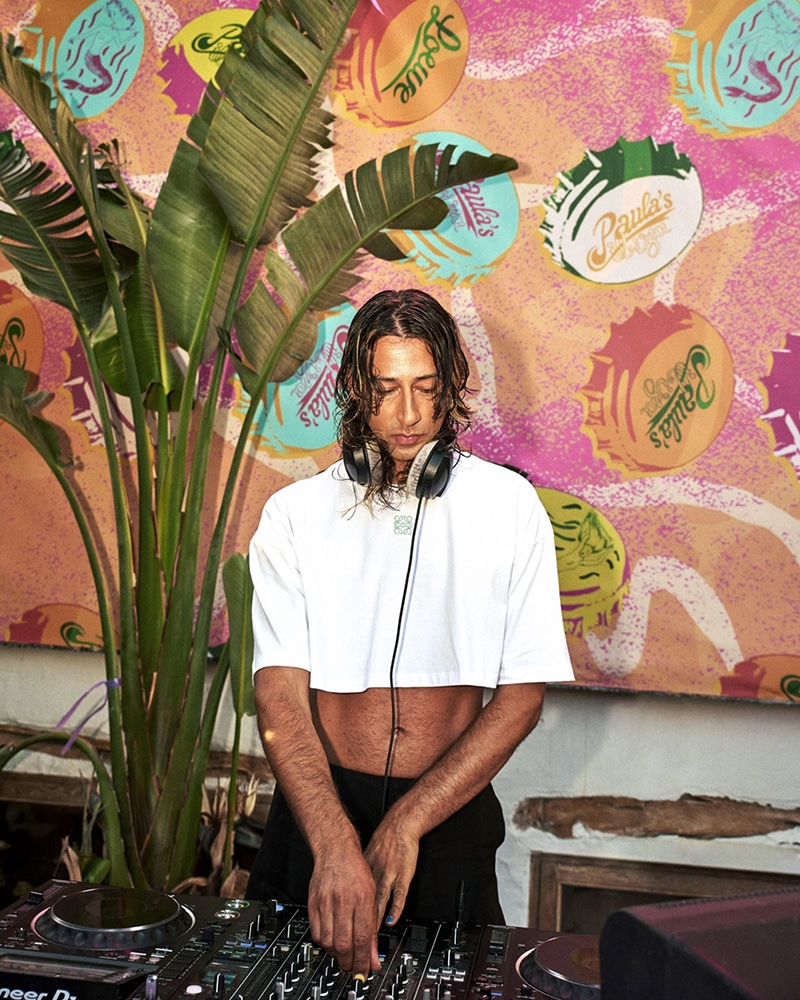 Adam Bainbridge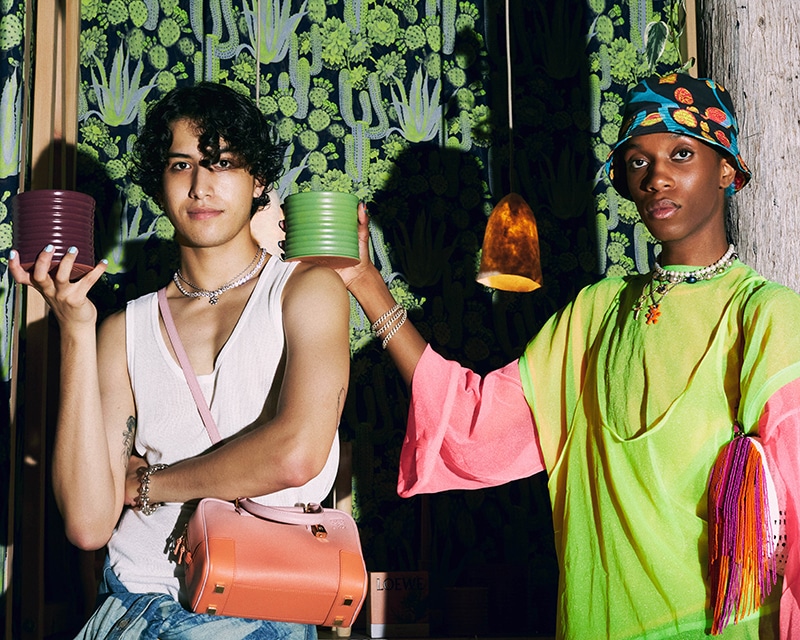 Kemio & Parker Kit Hill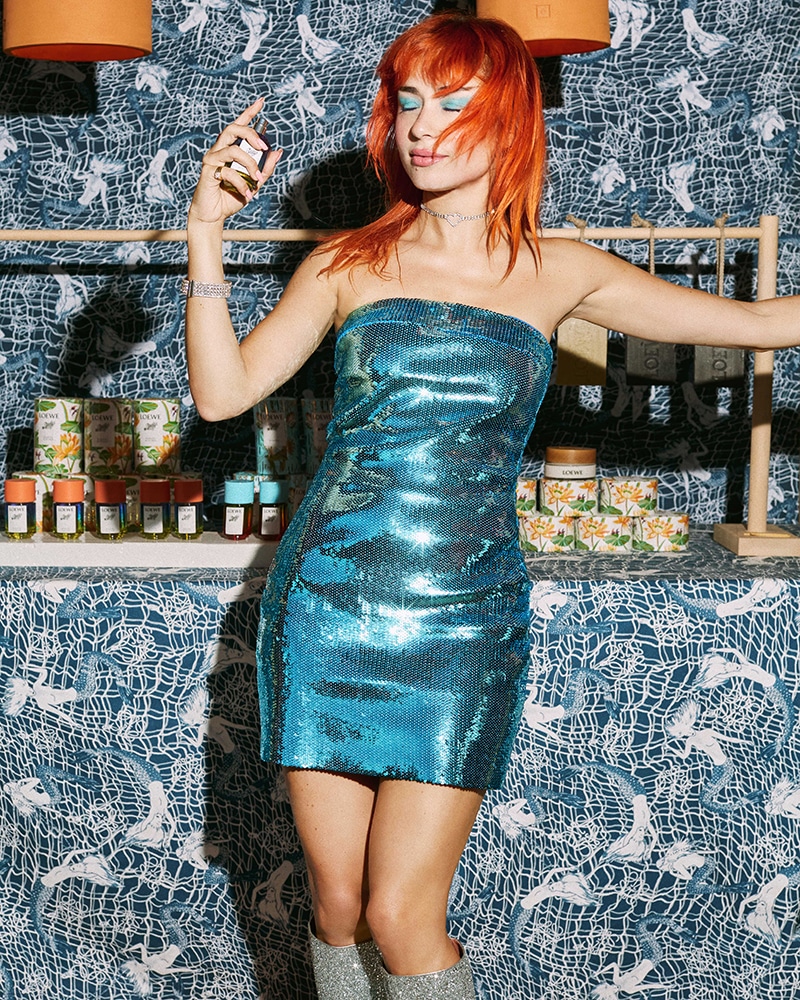 Miranda Makaroff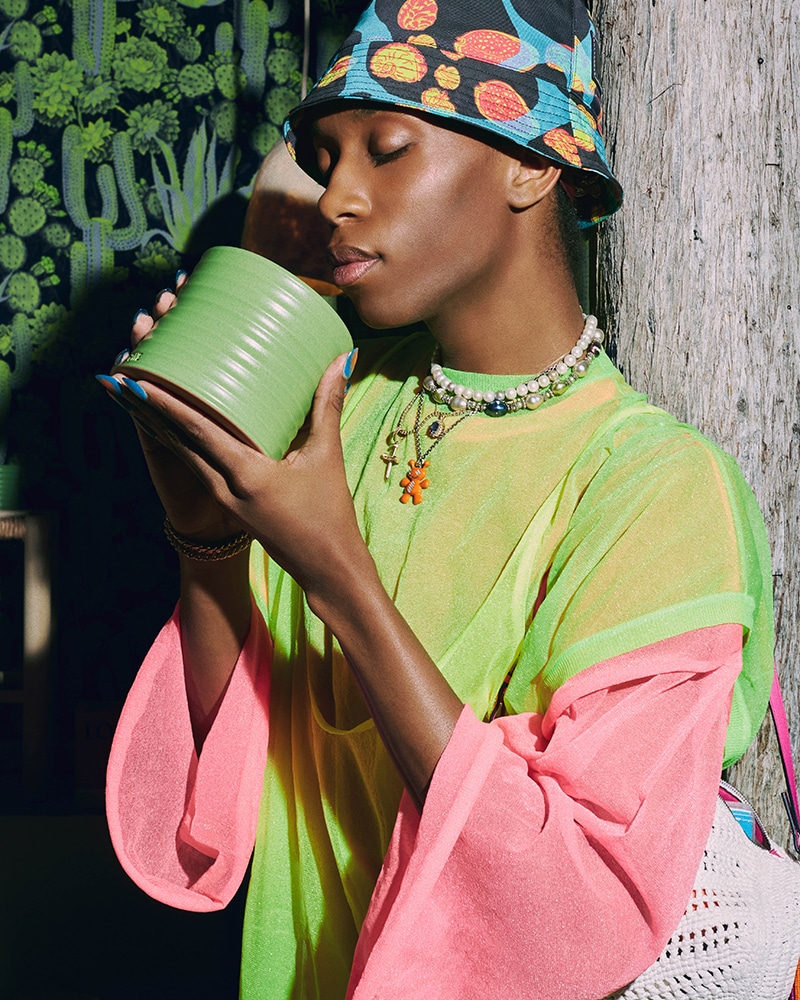 Parker Kit Hill
Images cortesy by Loewe
(César Segarra, Artenqueardan)