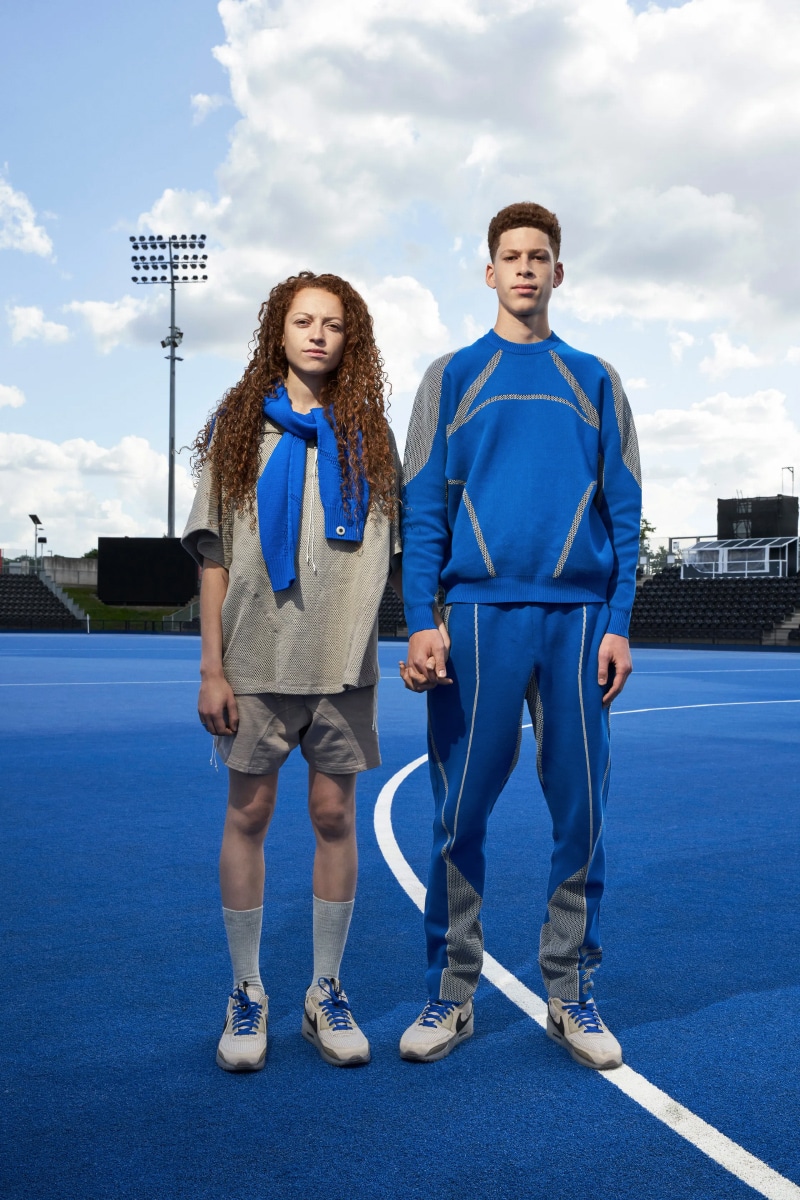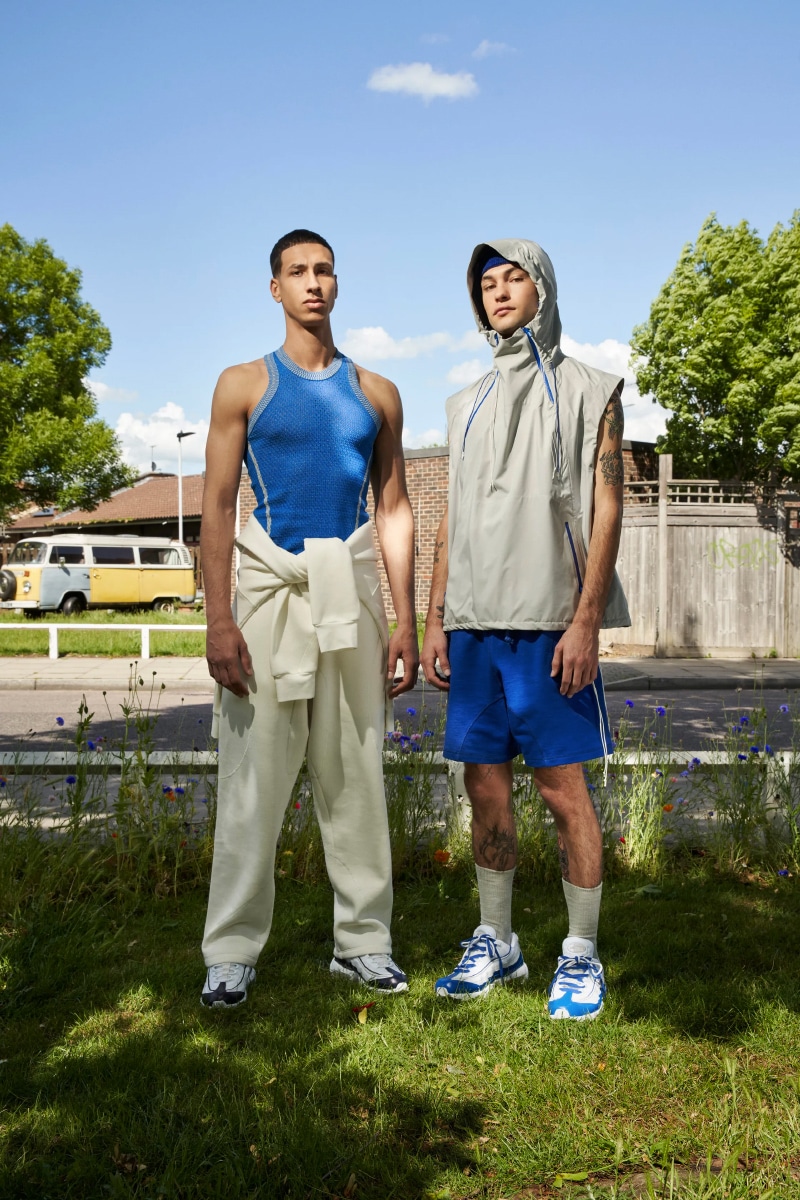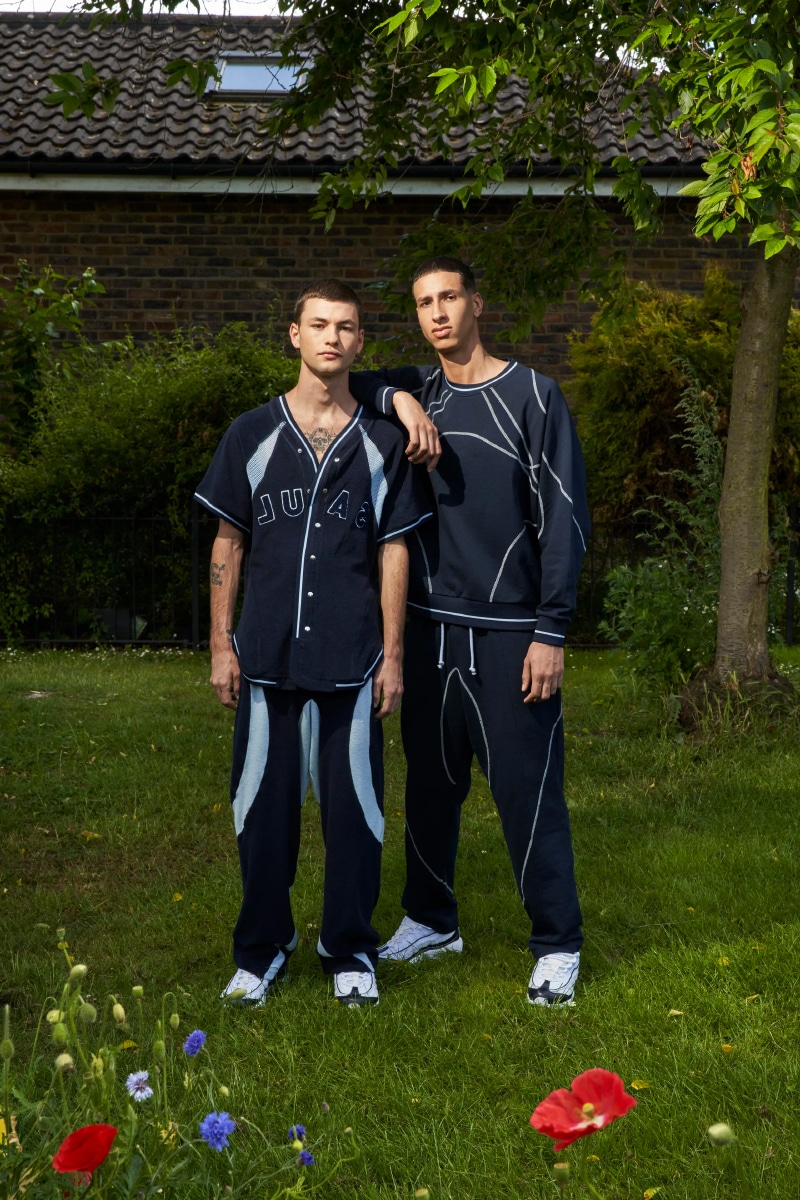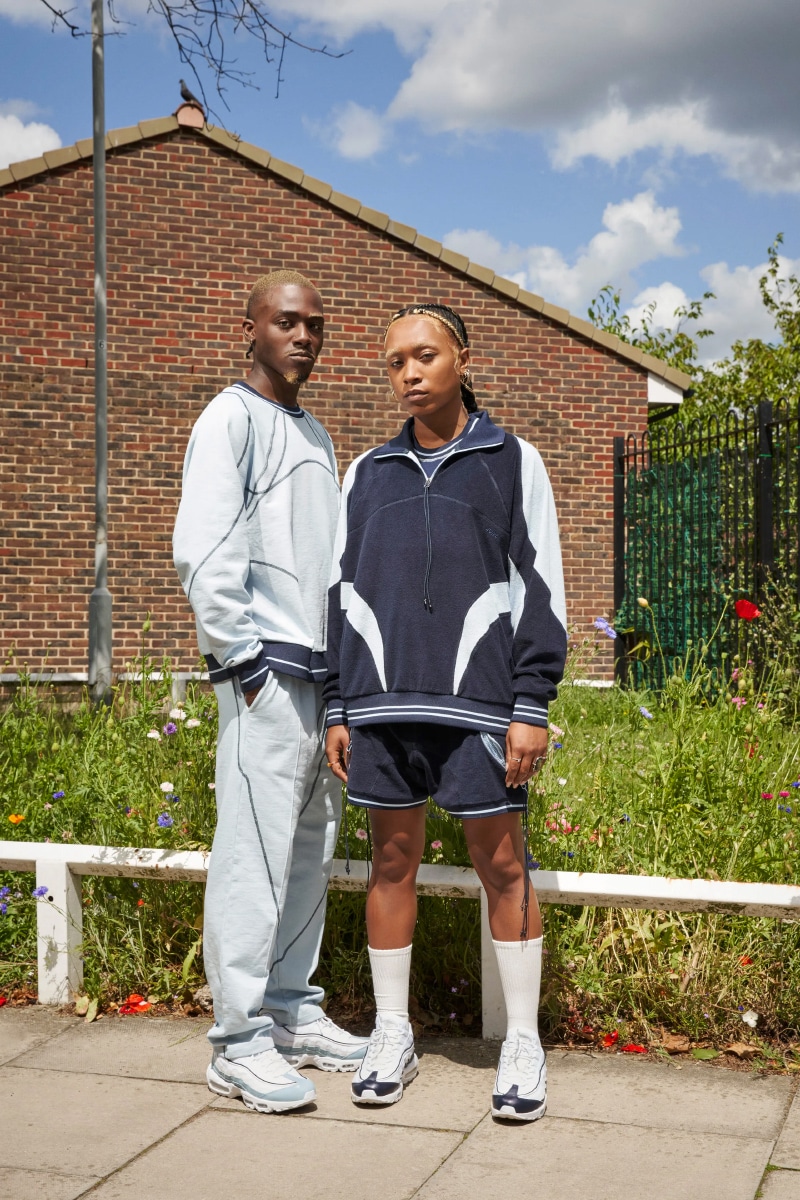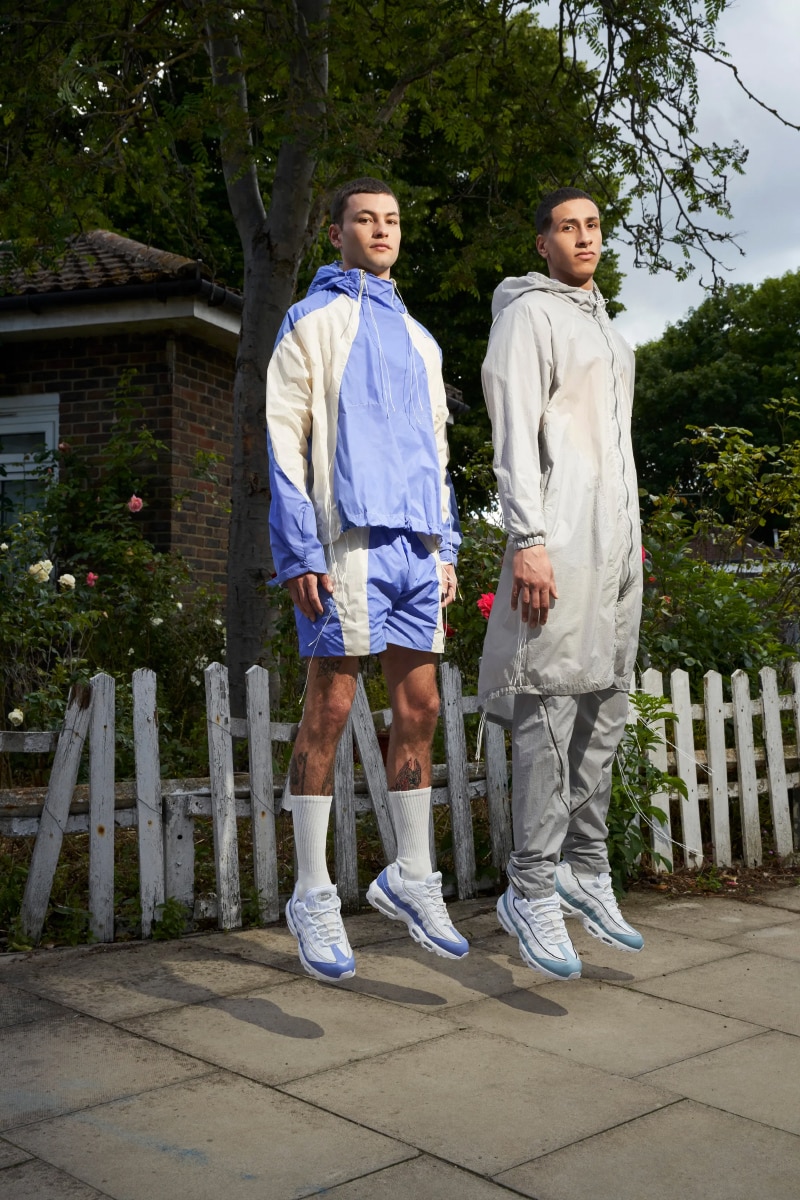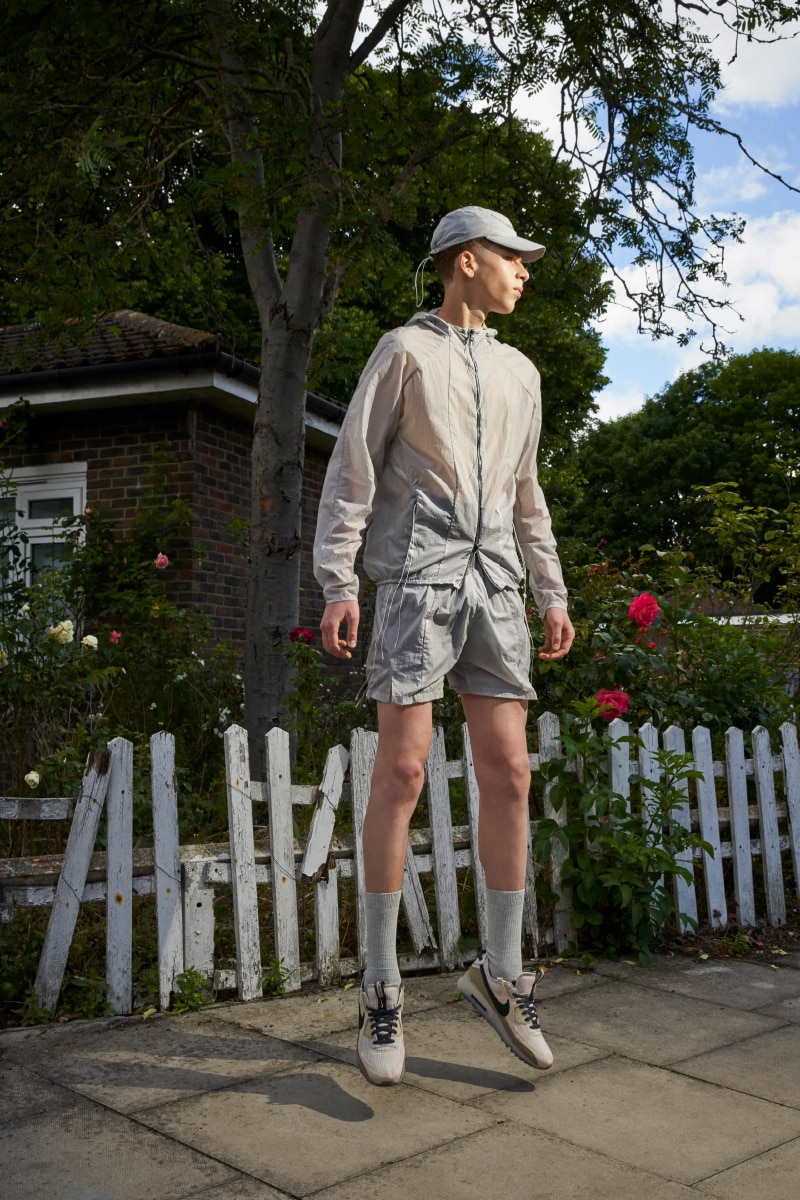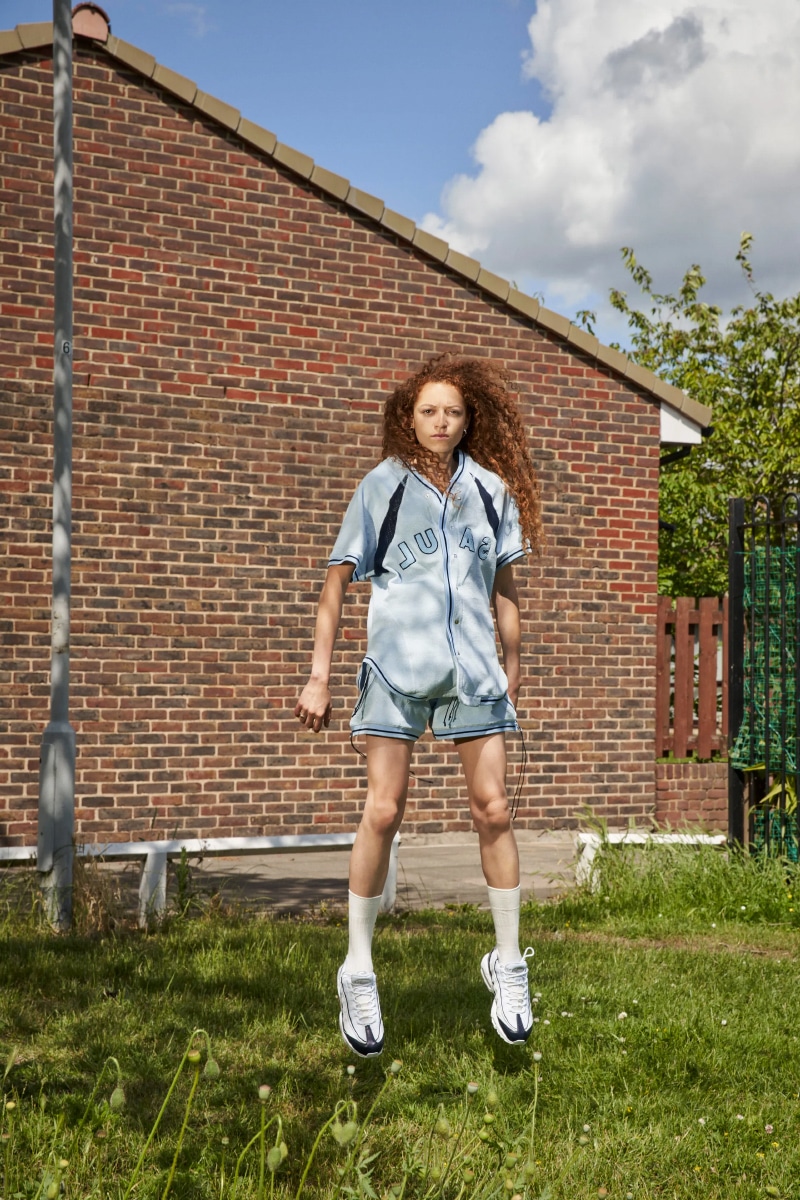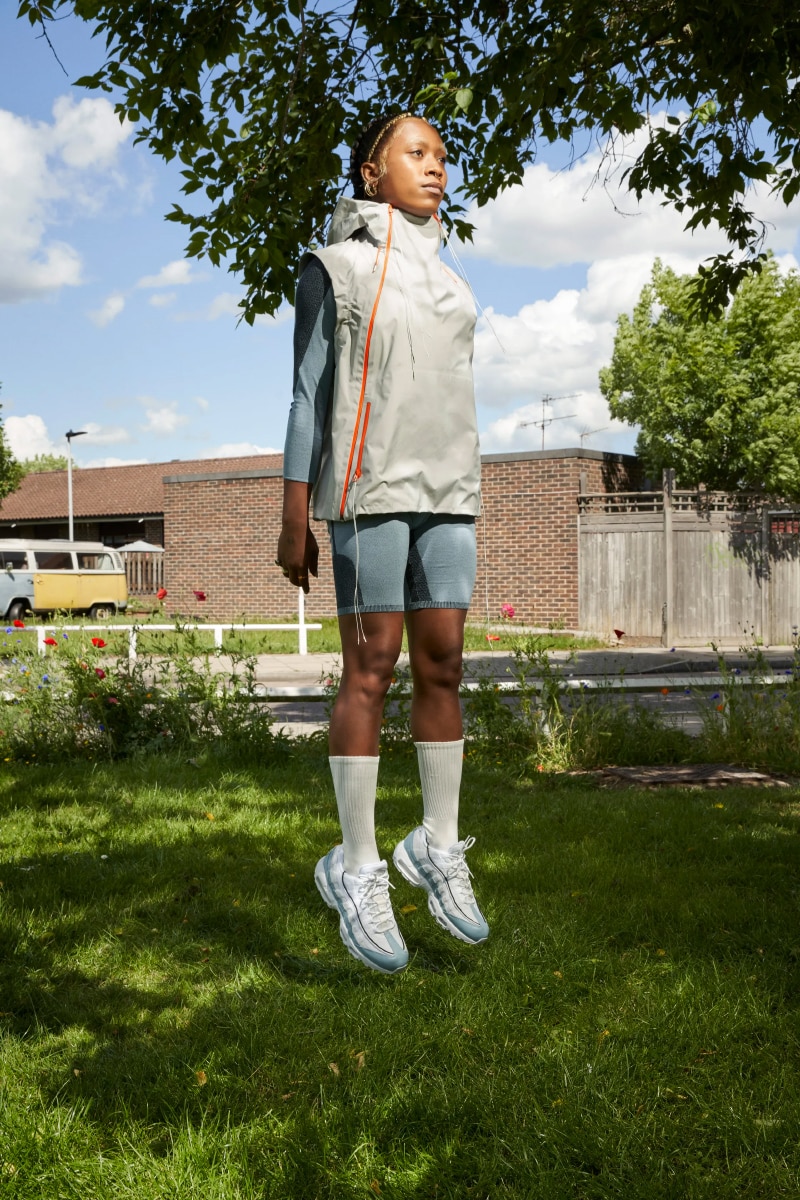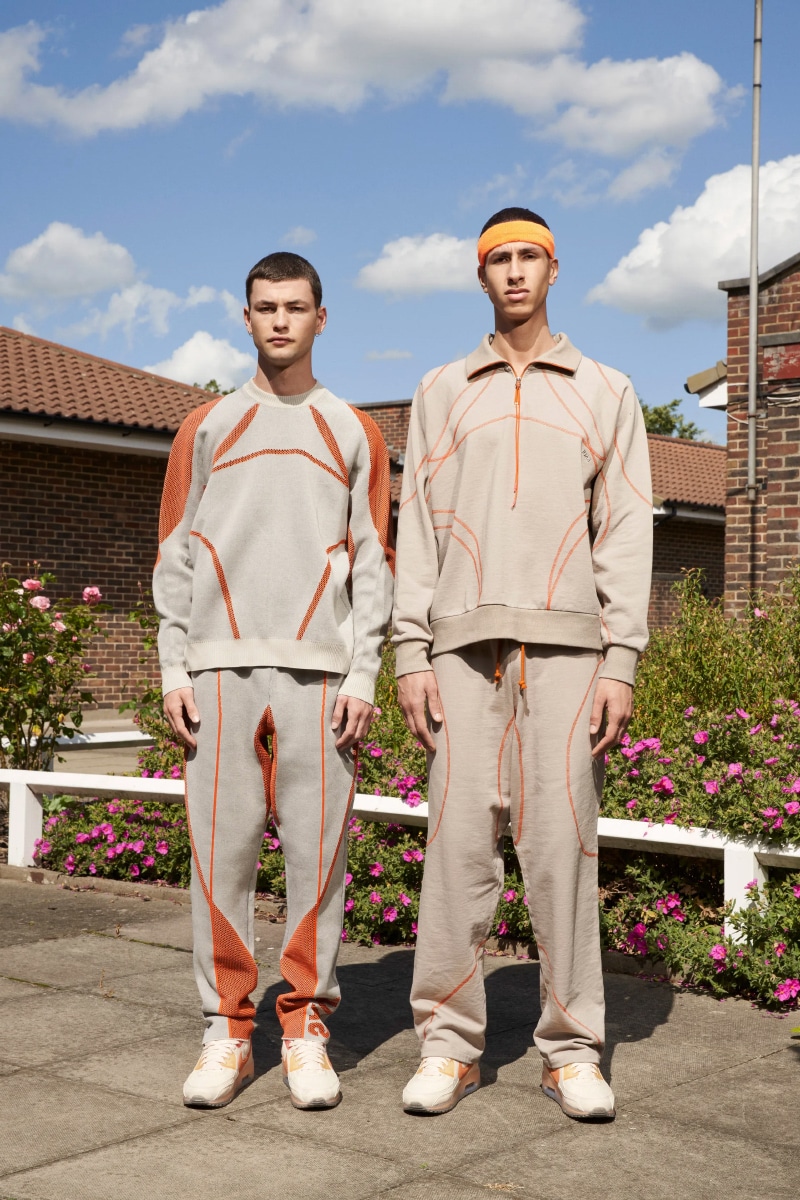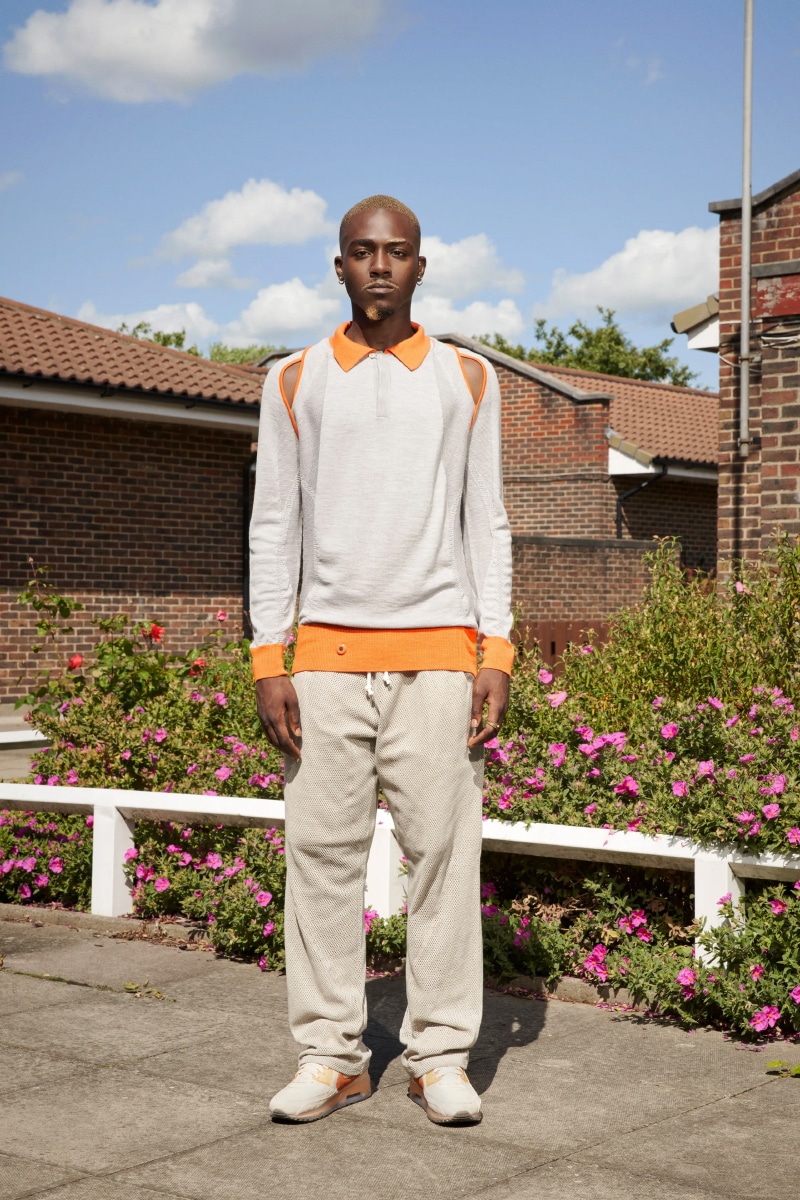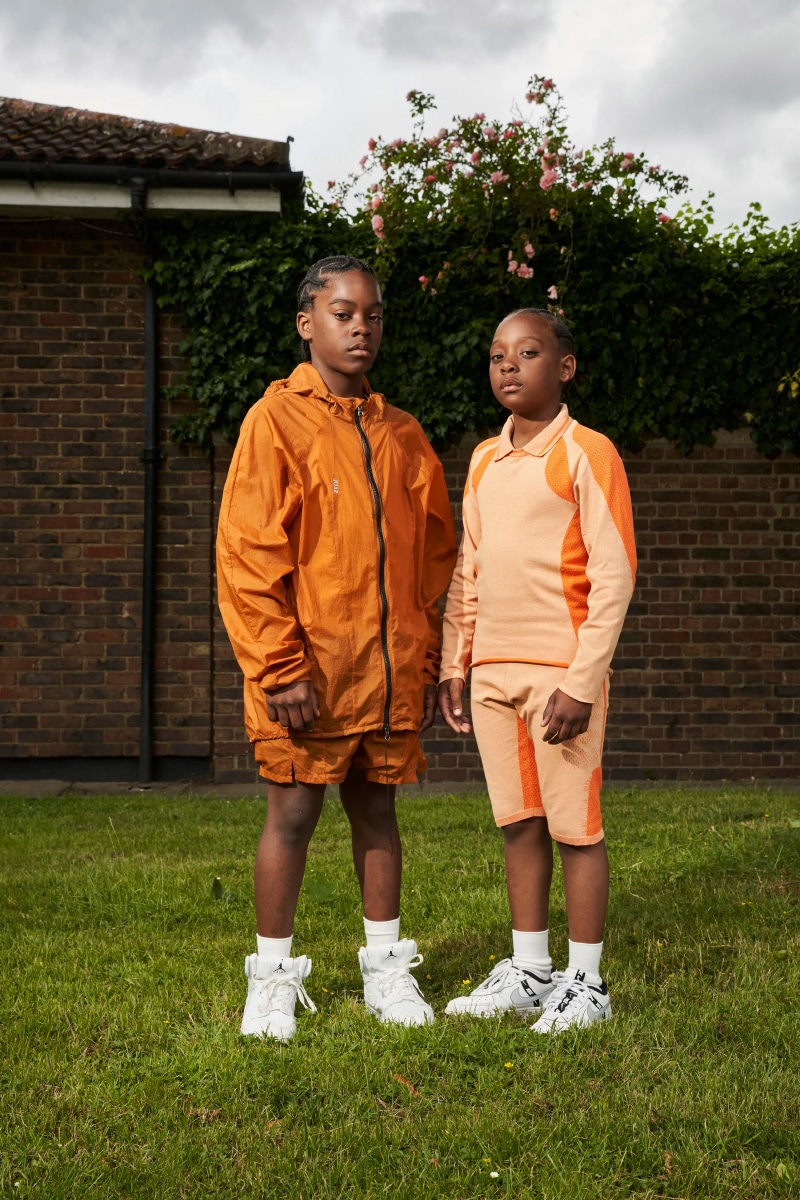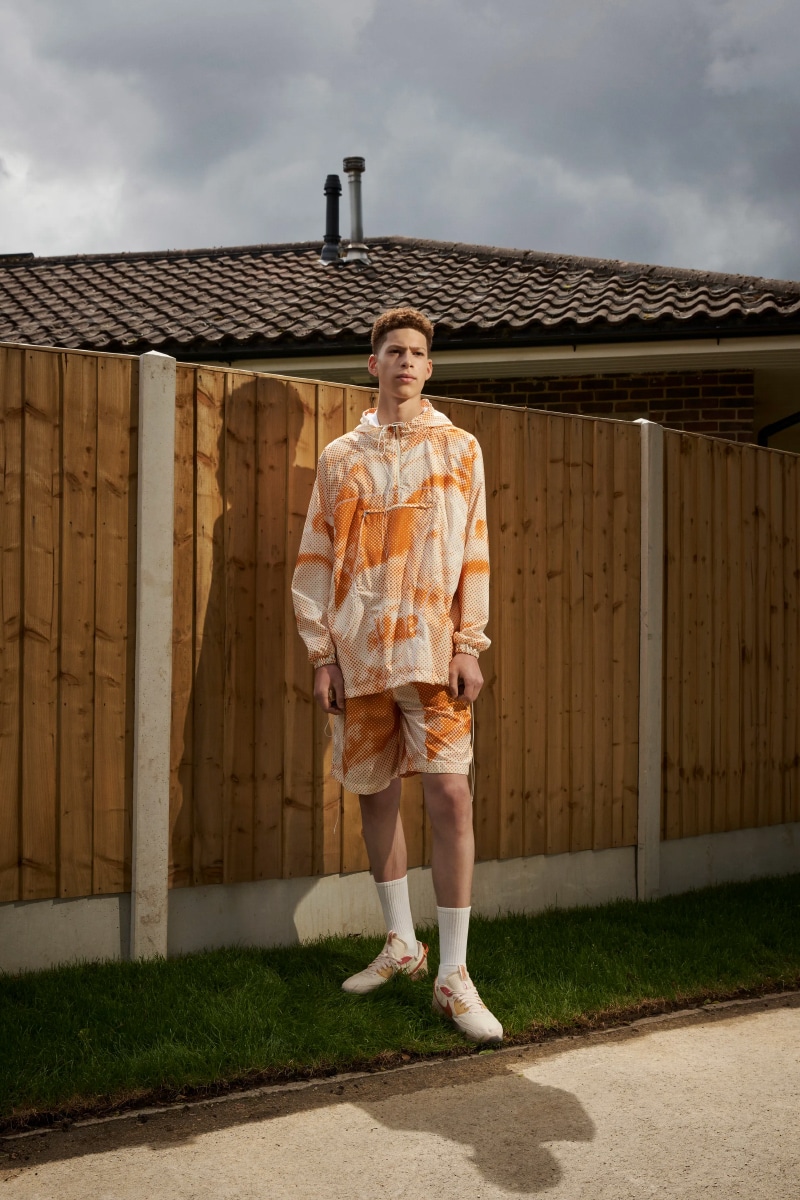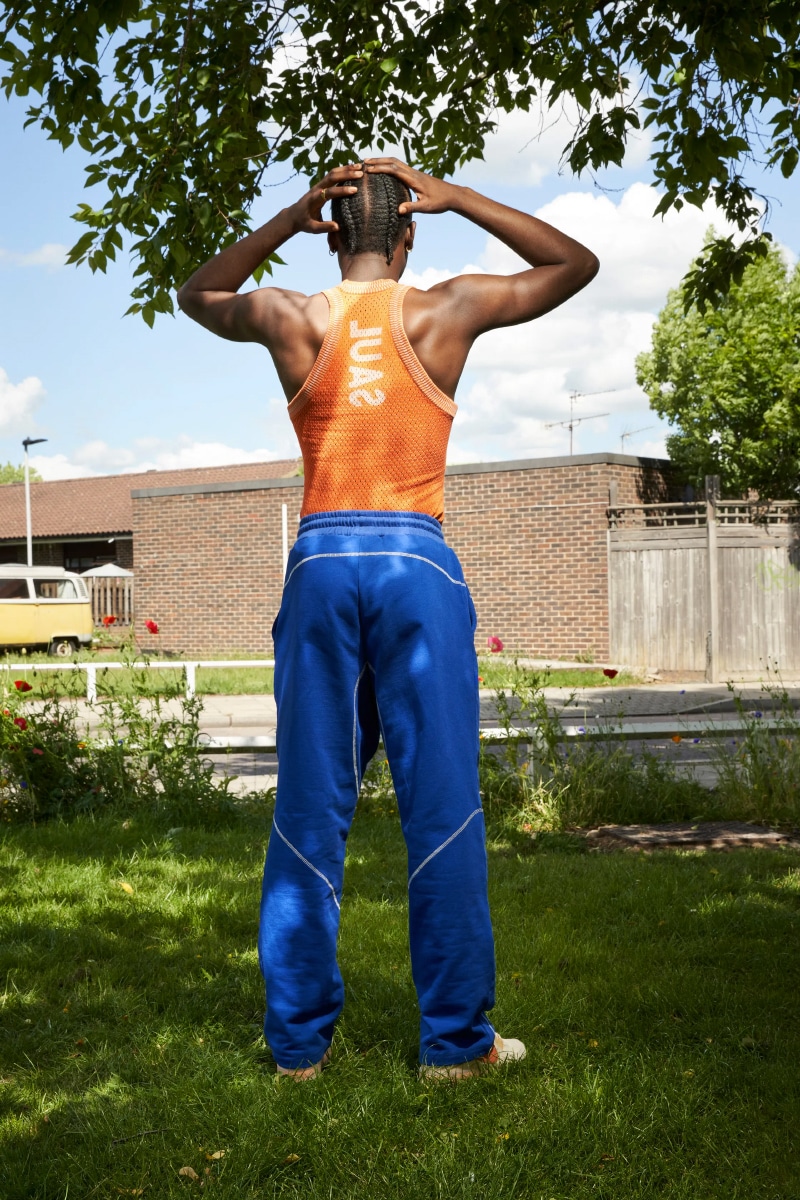 A little over a month ago we told you that the name Saul Nash was going to be one of the names we were going to hear the most this 2022. Today, 14 June, we can say loud and clear that this is precisely what is happening, as after winning first place in the prestigious Woolmark Prize 2022, the British-born designer has presented his Spring/Summer 23 collection during London Fashion Week (LFW).
Named "Siblings", Nash's proposal is inspired by his own siblings and all the families chosen by the designer who are not of his own blood. There is no doubt, judging by what he says in the press release, that for Saul his siblings and loved ones are more than a treasure: "for me, siblings extend past blood relations" and "I mostly recall my relationship with my older brother and how we grew into two different people. But I'm also surrounded by individuals who have become family – they're not my blood relatives, but I am connected to them like they are my siblings. That always shapes how I see my work. It starts from the men I grew up around and looking at what this all means to me as a man now."
These influences, combined with S.N.'s ongoing research into masculinity and sports inspiration, are reflected in the pieces that make up the collection, which includes a wide range of athleisure-style garments, including: windbreakers (hooded and hoodless), tank tops and baseball-style T-shirts, shorts (basketball) and long trousers and jerseys.
Highlights, in addition to the jacket adorned with a printed photograph of Nash and his older brother, include the introduction of waterproof fabrics, tactical mesh holes and the colour palette used to dye the garments (grey, blue, beige and orange).
Saul is taking the right direction to succeed and have his own place in the fashion world, it is a fact and the truth is that this collection could not be more accurate for the times in which we live, in which comfort (without losing style) is more than valued. These characteristics and all the background and inspiration it has in the world of family/loved ones makes the Spring/Summer 23 collection even more relatable than the previous ones.