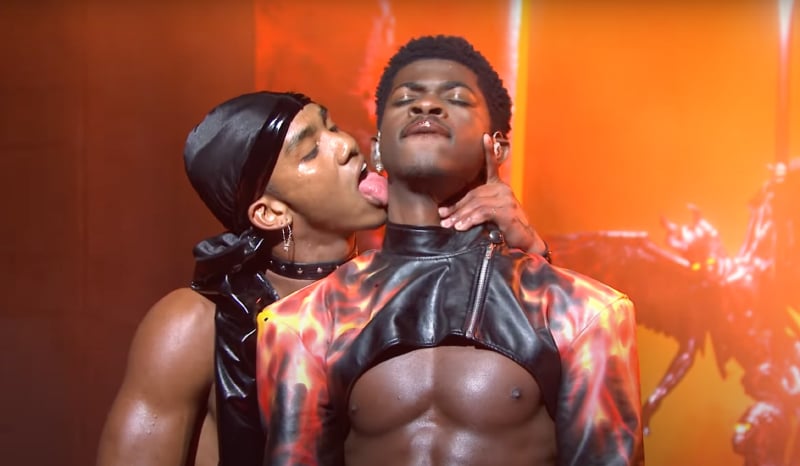 Rapper and songwriter Lil Nas X surprised everyone with his Saturday Night Live performance where he sang his hit "MONTERO" (Call Me By Your Name).
"thank u snl for my favorite night of my career!! i love u!" – he tweeted
During a performance full of infernal references he experienced a mild wardrobe malfunction, tearing his pants which was the reason why he danced through the final 30 seconds, using one hand to cover his crotch.
"i know i do a lot of planned shit but ripping my pants on live television is not one of them." – he said
Lil Nas X also explained to fans that he was "afraid to even perform" because he and his team ran into a speedbump two weeks into the rehearsal process after one dancer tested positive for COVID-19, forcing all six of them to drop out. "New ones had to learn the routine in 24 hours, and then i ended up ripping my pants and couldn't finish. everything happens for a reason tho lol," he tweeted.
Take a look below at his performance. Makes us all want to go to hell! 🔥