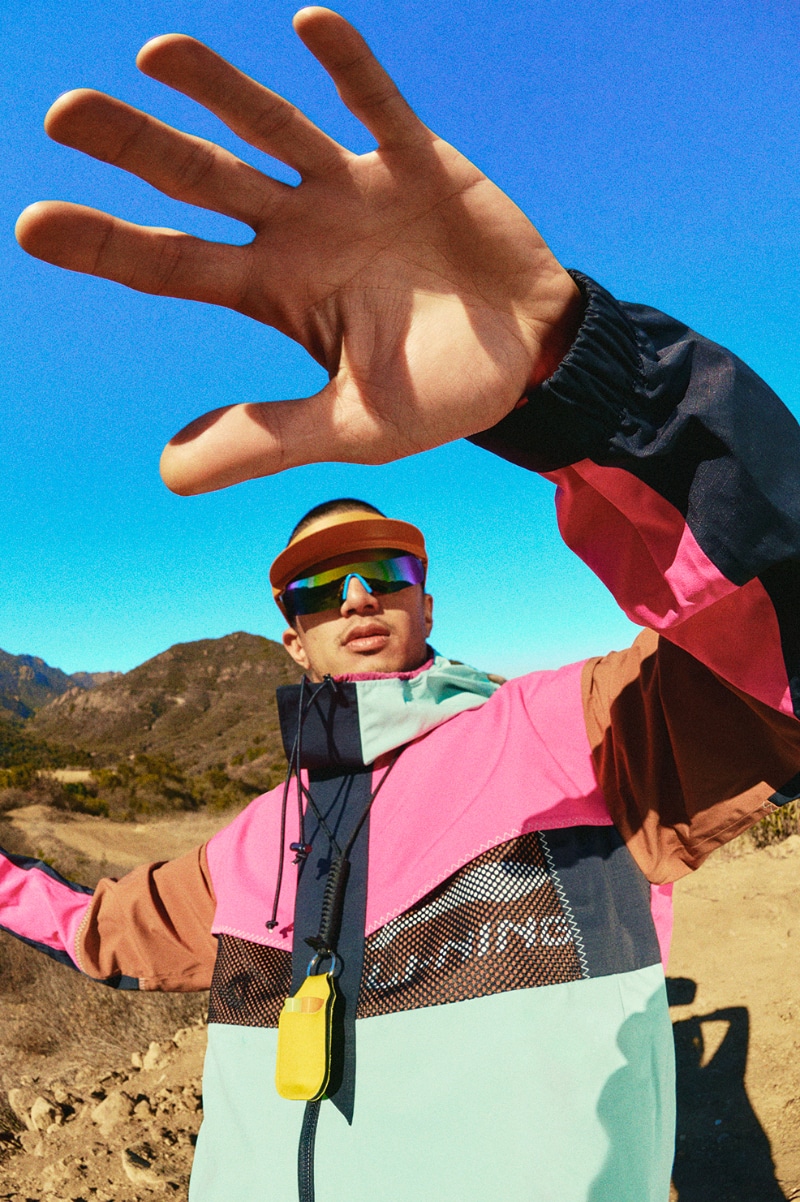 Taking advantage of the good weather that reigns almost everywhere, Li-Ning has unveiled its Summer 2022 campaign and presented a collection devoted to many of the brand's long-standing pillars: movement, adventure, extreme sports and outdoor explorations. This return to Li-Ning's original elements translates into a playful collection of genderless oversize garments in hyper-bright "off" colors; accented with rare and exaggerated tactical details; and composed of Li-Ning's most progressive technical fabrics.
Summer 2022 is about an extreme, all-terrain experience in which anything goes, from climbing, biking and hiking to motocross and white-water rafting. Reference is repeatedly made to Li-Ning's audacious design DNA and its history of deliberately clashing colorways as well as relaxed, exaggerated and loose silhouettes — ones that provide extra utility. Hard-working, wet-dry, reversible outerwear makes for a strongly functional play. Footwear sees the launch of multiple new or adapted styles in elegant, restrained color palettes.
As for the campaign content, it consists of both video and colorful still images (which add to the sense of fun), developed during a road trip through California. The cast of four sets off from Los Angeles to the Santa Monica Mountains, Malibu and beyond, supporting the outdoor feel of the collection, which amalgamates various extreme sports references, including rafting, rock climbing and motocross.
Li-Ning's Summer 2022 collection will arrive in selected stores in the coming weeks.
Take a look at the campaign images below: