Hasta el próximo 23 de junio la exposición sobre la prenda más emblemática y reivindicativa en La Roca Village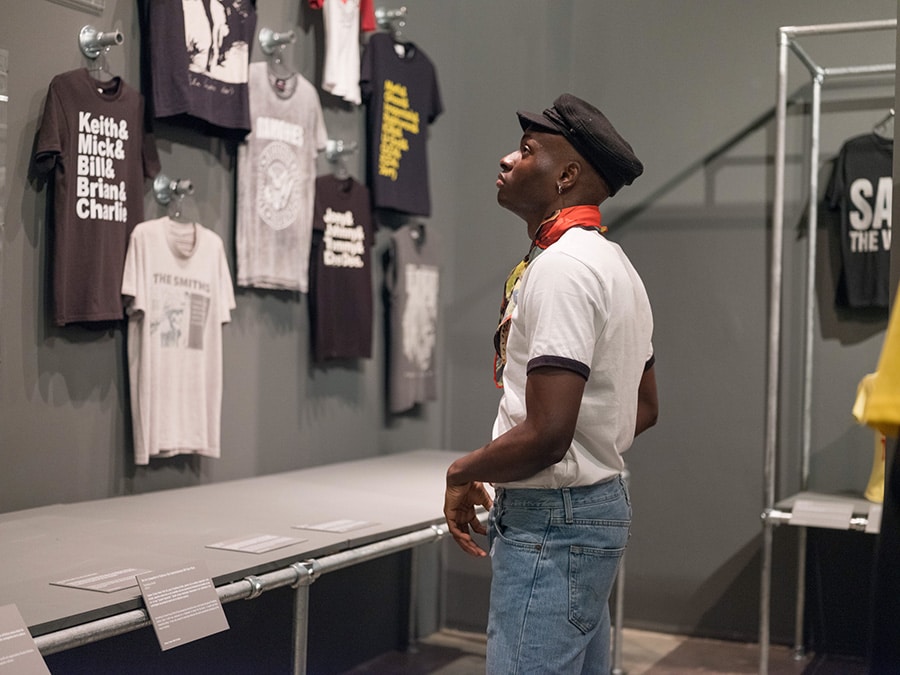 Wekafore Jibril visitando la exposición en La Roca Village
El compromiso de las diferentes Villages de la compañía Value Retail con el arte y la cultura, continúa creciendo. Las Rozas Village en Madrid colaboran en la esperada exposición sobre Balenciaga en el Museo Thysen de Madrid, el Bicester Village de Londres colabora con el TATE Modern y en La Roca Village de Barcelona, tras colaborar con MACBA en la exposición del artista Jaime Plensa (la más visitada de la historia del Macba), han organizado una increíble exposición que rinde tributo a una de las prendas más emblemáticas de nuestro armario y reivindicativas de la historia: la camiseta.
T-Shirt: Cult – Culture – Subversion llega por primera vez a nuestro país, organizada por el Fashion and Textile Museum de Londres y The Civic en Barnsley, reune más de 100 camisetas de grandes coleccionistas privados y de firmas como Dior, Gucci, Moschino o Vivienne Westwood, que podrás ver hasta el 23 de junio de 2019 en La Roca Village.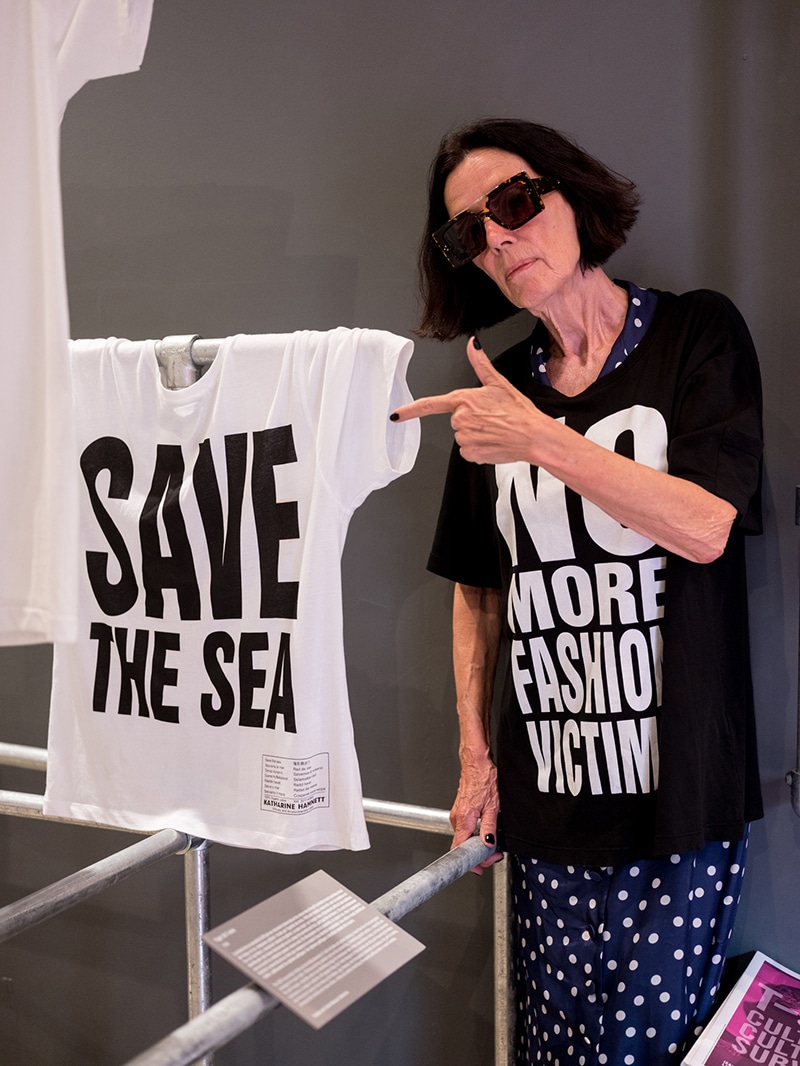 Katharine Hamnett en La Roca Village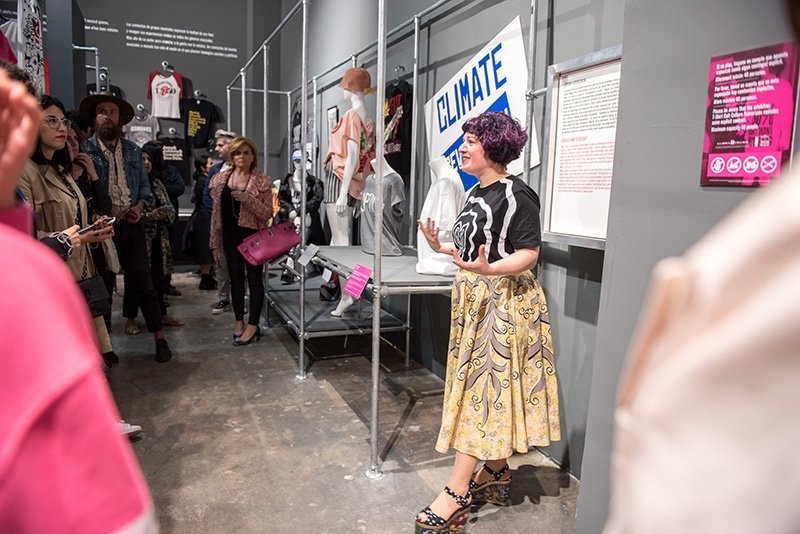 Jenna Rossi-Camus en La Roca Village
La exposición está comisariada por Dennis Nothdruft, Jenna Rossi-Camus y David Sinclair, que han elegido las diferentes prendas teniendo en cuenta la influencia histórica y cultural de la camiseta. Algunos ejemplos son camisetas con mensajes como SAVE THE SEA de la diseñadora Katharine Hamnett -que también estuvo en la inauguración de la exposición-, la camiseta de DHL que popularizó Demna Gvasalia para Vetements e incluso alguna camiseta souvenir de Barcelona 92 firmada por Javier Mariscal. Una prenda con 100 años de historia entre las que no podían faltar las dedicadas a bandas de música como The Ramones, Bauhaus, The Smiths o Rolling Stones.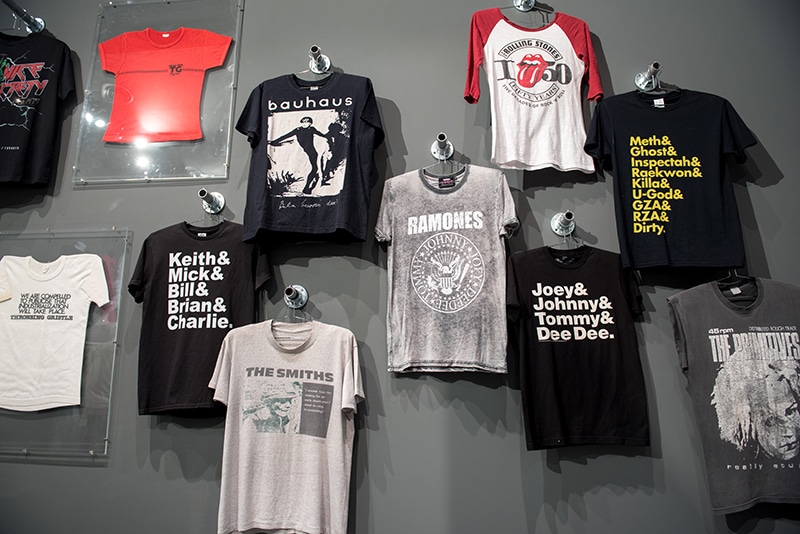 También componen la exposición piezas de colecciones privadas cedidas para dicha ocasión, como la de Malcom McLaren, el que fue  manager de los Sex Pistols y gran coleccionista de camisetas de la década de los 70s, época dorada del punk y rock británico; o la colección de Lee Price que cuenta con las piezas más llamativas y transgresoras de Vivienne Westwood de las tres últimas décadas del siglo XX.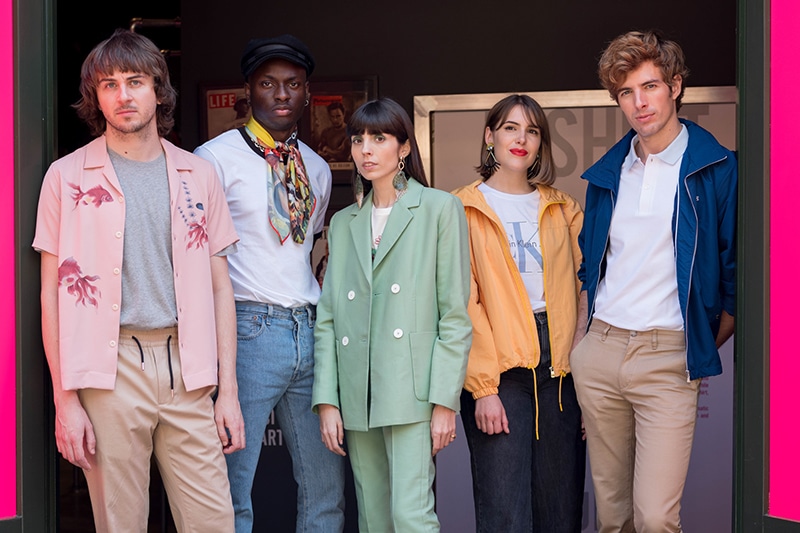 Victor von Schwarz, Wekafore Jibril, Anna Ponsa López, Vega Hernando y Albert Madaula.
Desde FUCKING YOUNG! hemos invitado a algunos de nuestros amigos de Barcelona a ver la exposición en primicia y conocer sus impresiones. El pintor Albert Madaula, la creativa Anna Ponsa López, el diseñador Victor von Schwarz, la creativa Vega Hernando de Eatting Patterns, el diseñador, dj y performance del grupo Egosex, Wekafore Jibril, el pintor y cineastay la fotógrafa y creativa Anna Ponsa.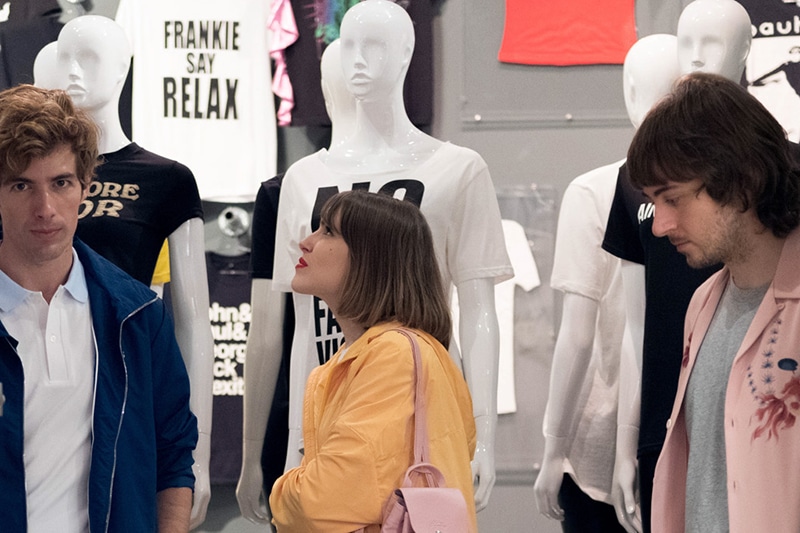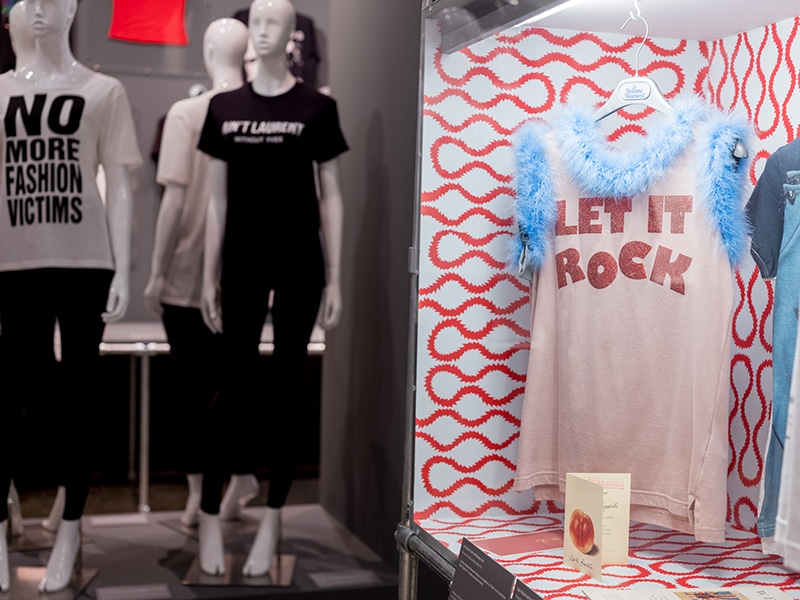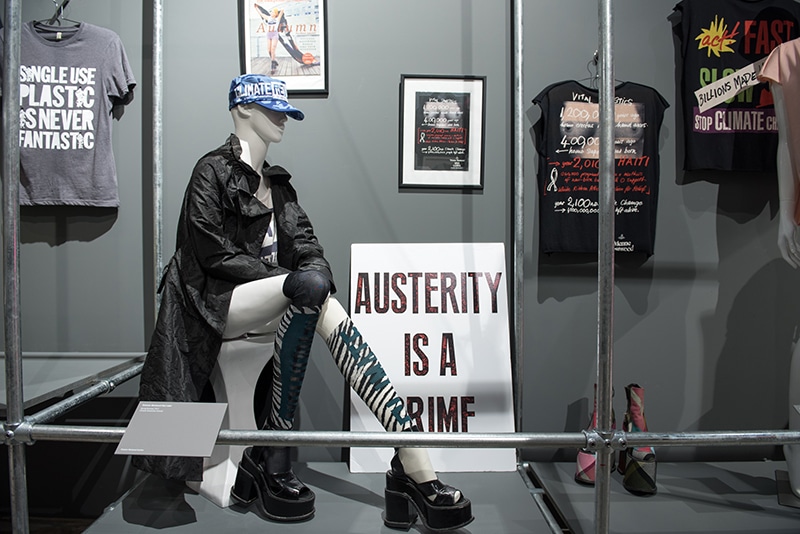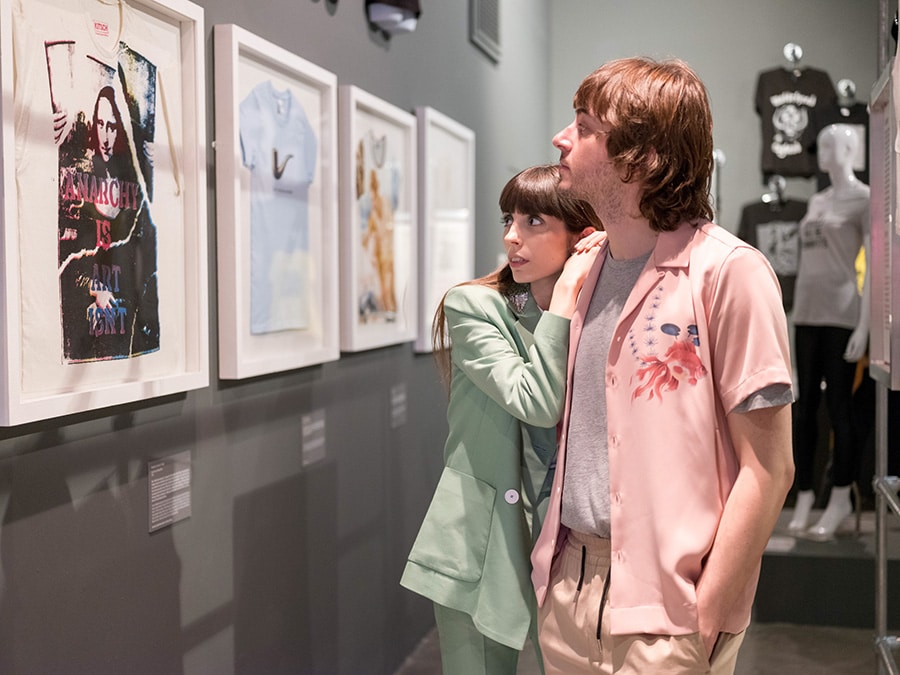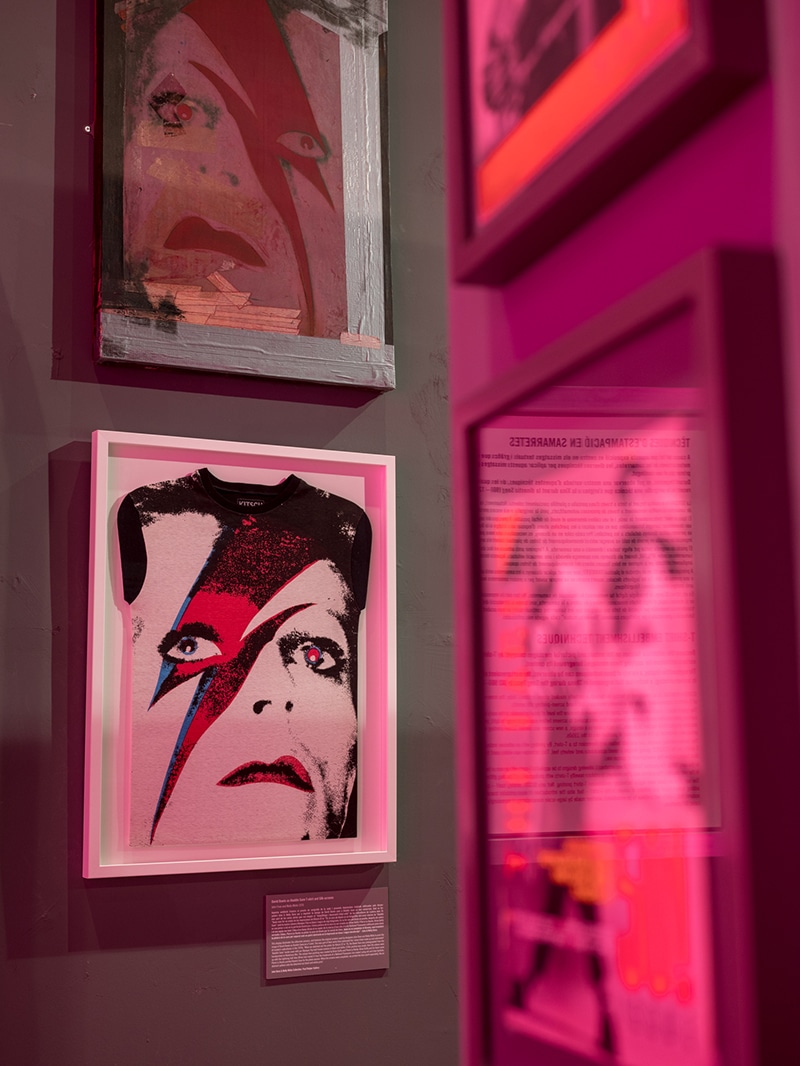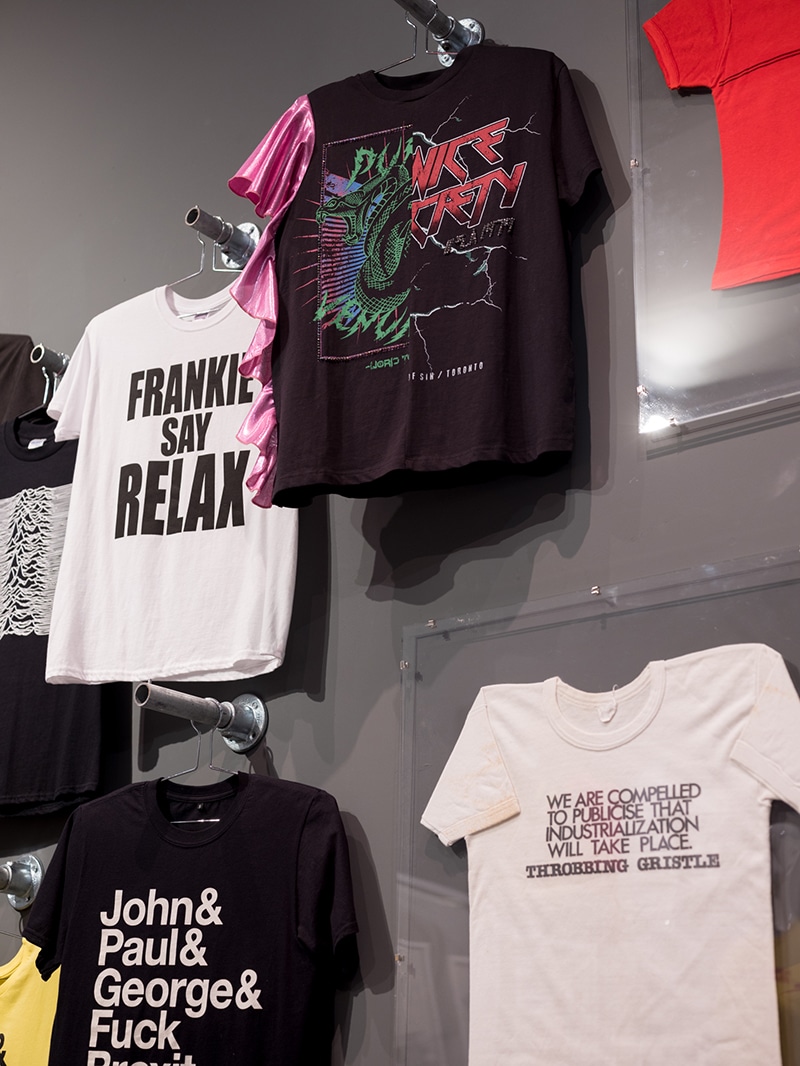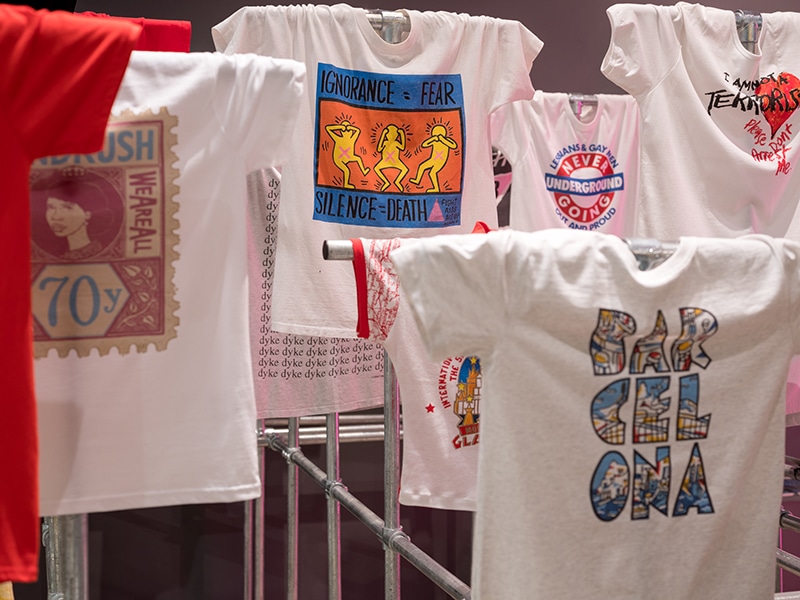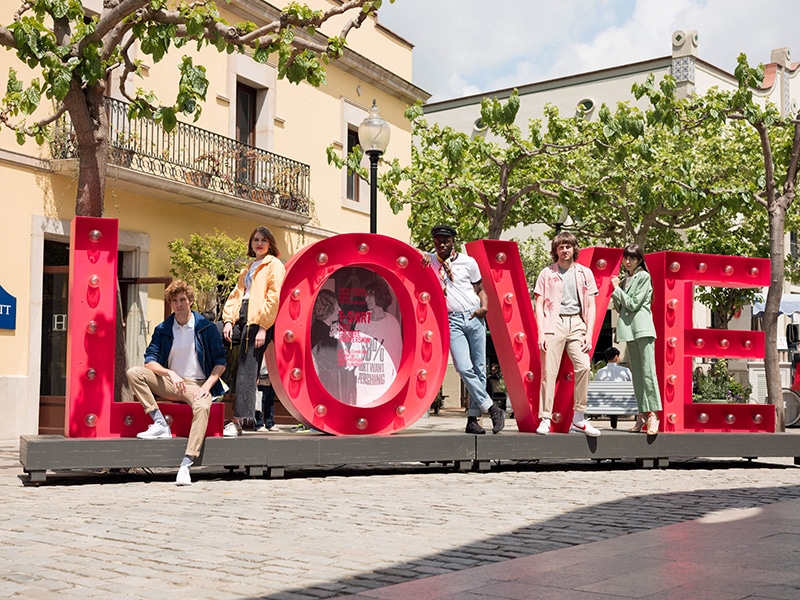 T-Shirt: Cult – Culture – Subversion
Hasta el 23 de junio en La Roca Village
#LaRocaVillage