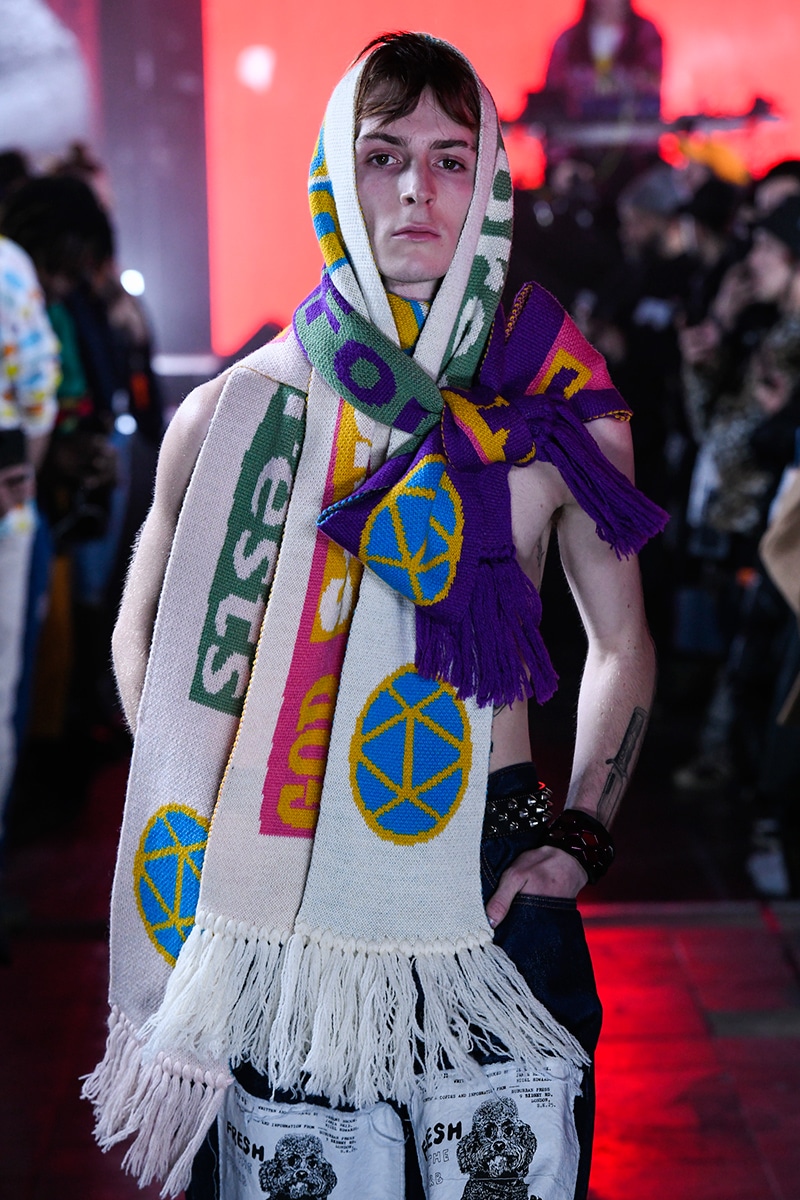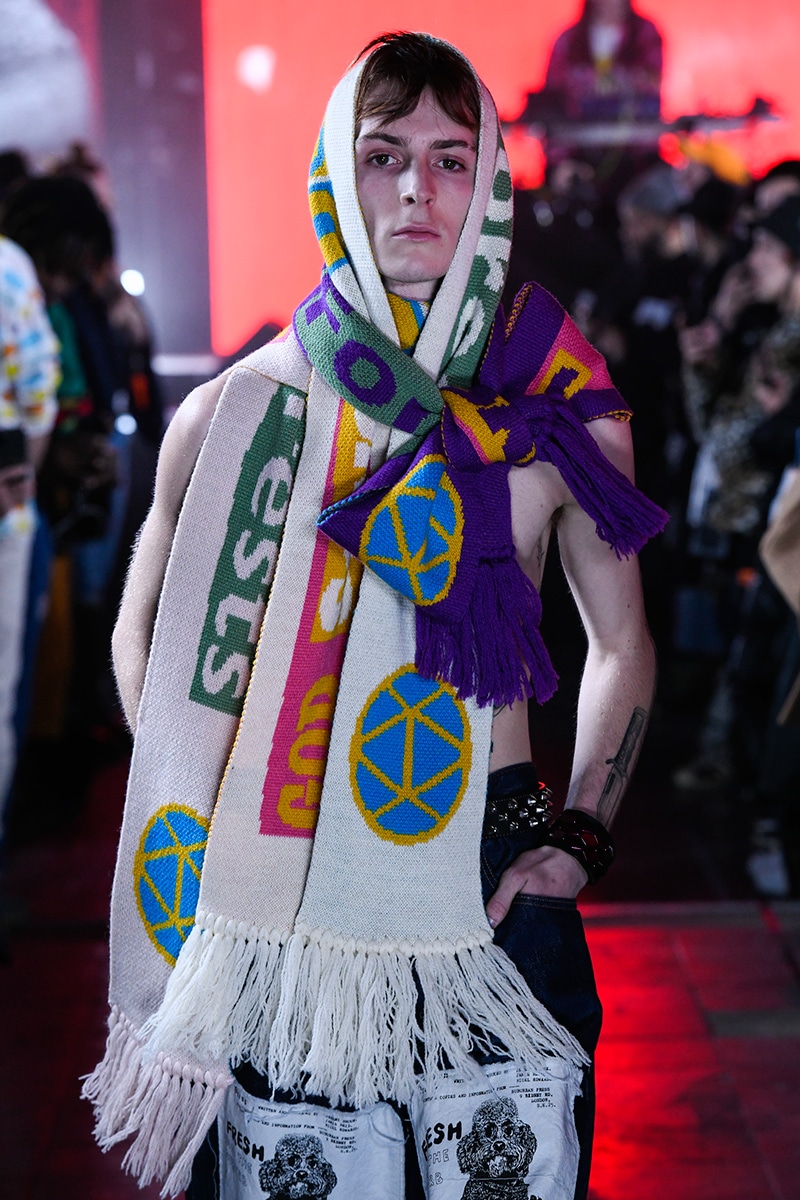 Japanese designer Hiroaki Sueyasu launched Kidill in 2014, blending punk and skate culture, androgyny, and streetwear influences. Its been one year since the Tokyo based brand made its Paris Fashion Week debut. We caught up with Hiroaki to discuss their collaboration with legendary denim brand EDWIN along with Jamie Reid and discuss being punk during a world of environmental chaos.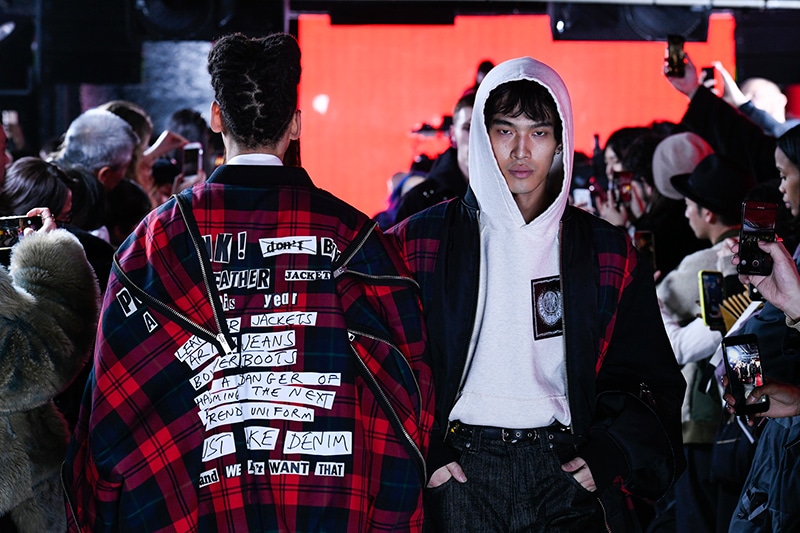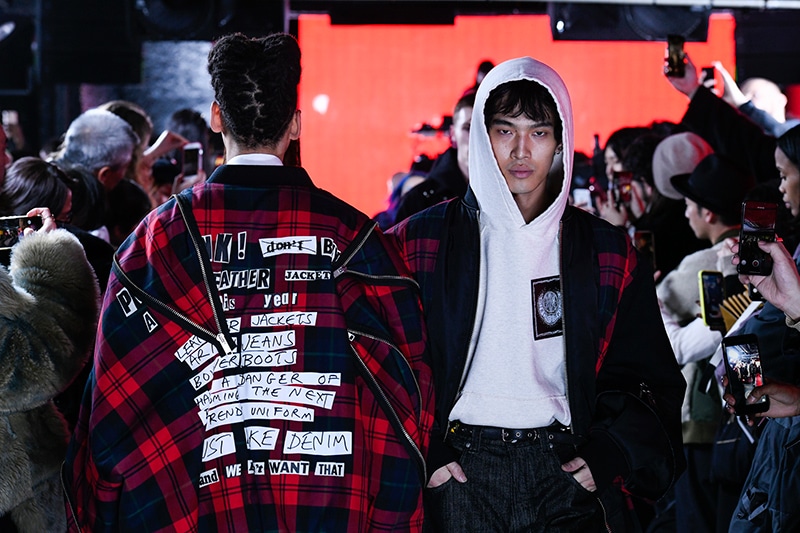 The brand explores different punk themes and aesthetics from over the years including a culture within a subculture for a modern take.
I believe it's my job to express my own punk aesthetic in fashion. I always listened to punk music and experienced the culture especially British punk and fashion. I want to make KIDILL's clothes completely punk.
What does it mean to be punk today? Are yellow vests punk for example or the .01 percent for not giving a fuck?
I think that everything, not just today, should be done forever with your own philosophy. Because I think that something born from myself who was cornered to the last minute is real. The Yellow Vest activity is a situation where the rising cost of living and tax reform burden the working class. The situation is different from that of England in the '70s, and I don't think there will be any new youth culture from the Yellow Vest activities.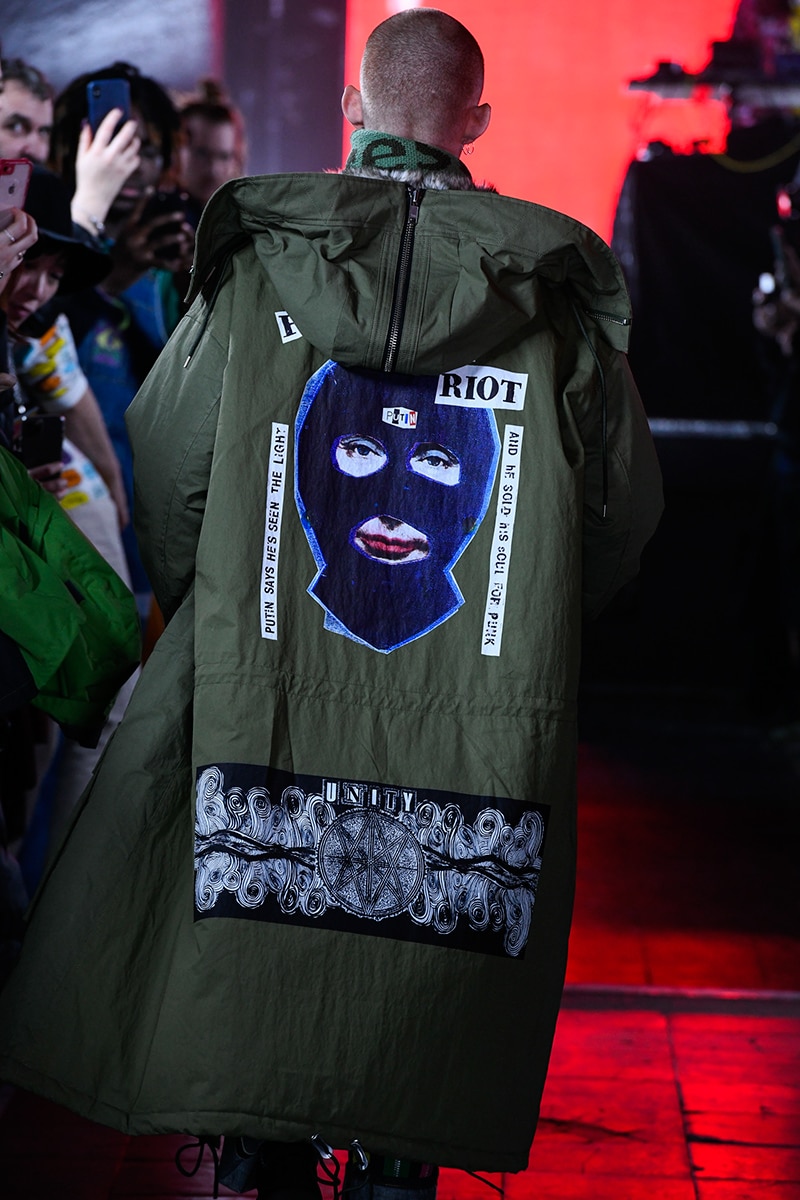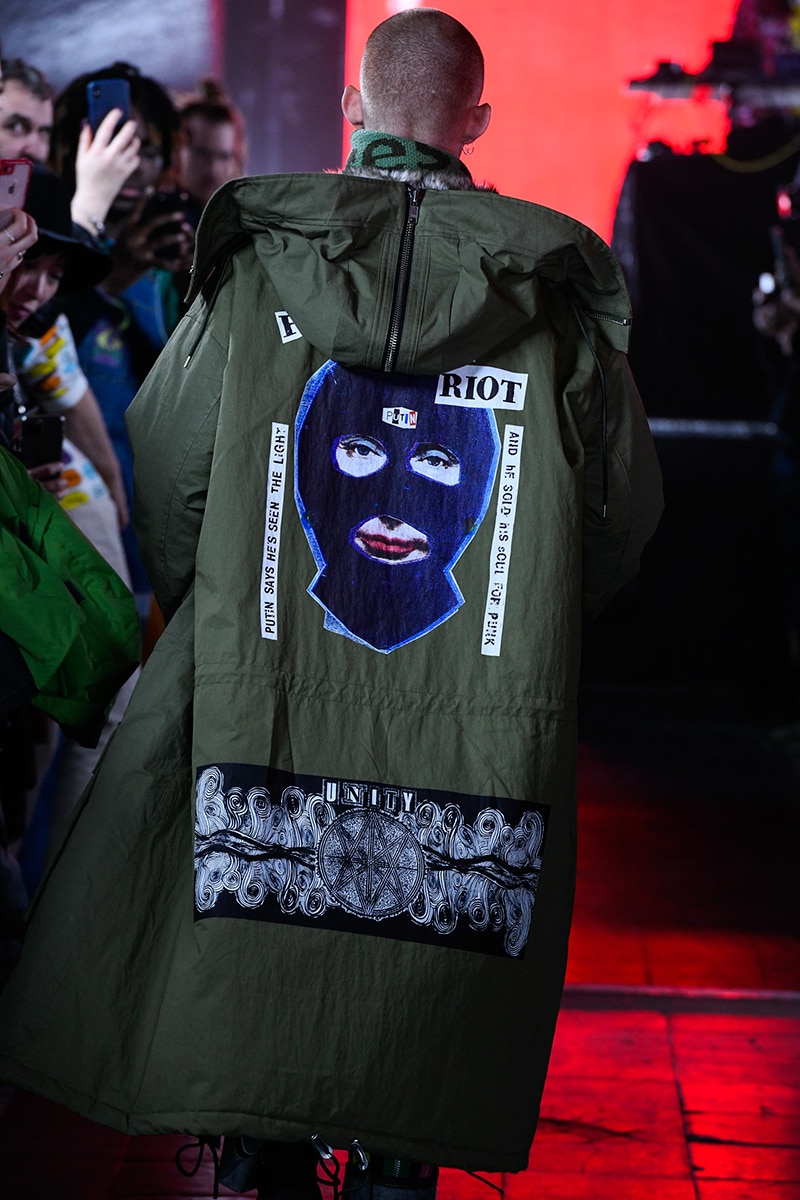 Kidill debuted in the Mercedes-Benz Fashion Week Tokyo Fall/Winter 2014 runway, but the past two seasons you have shown in Paris. How is it a different experience from Tokyo and why did you decide to make the change?
Of course, Tokyo's fashion is interesting and fun for me but it became really clear what I should do as a designer since I showed in Paris. It comes from customers who are looking for KIDILL. I want to meet new people, create new designs, and seek new exciting encounters. And I want to challenge myself to be a world-class fashion designer. Now I think that place is Paris.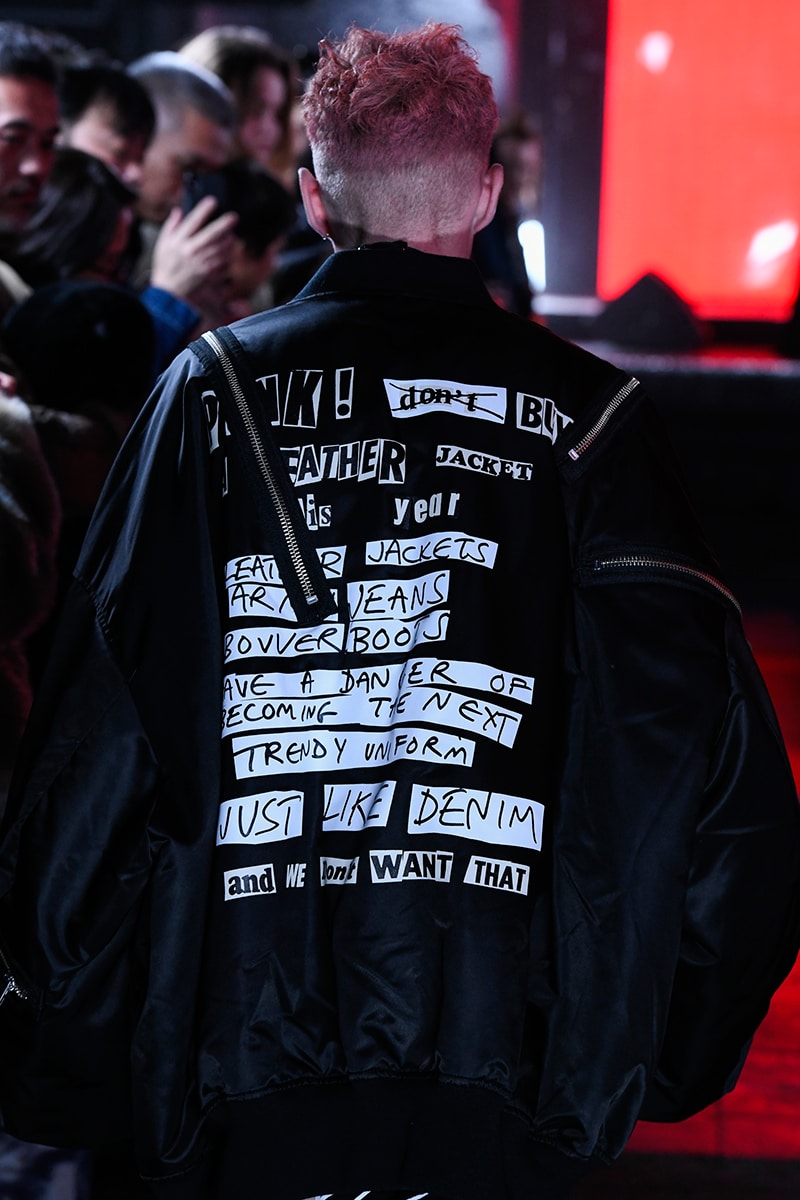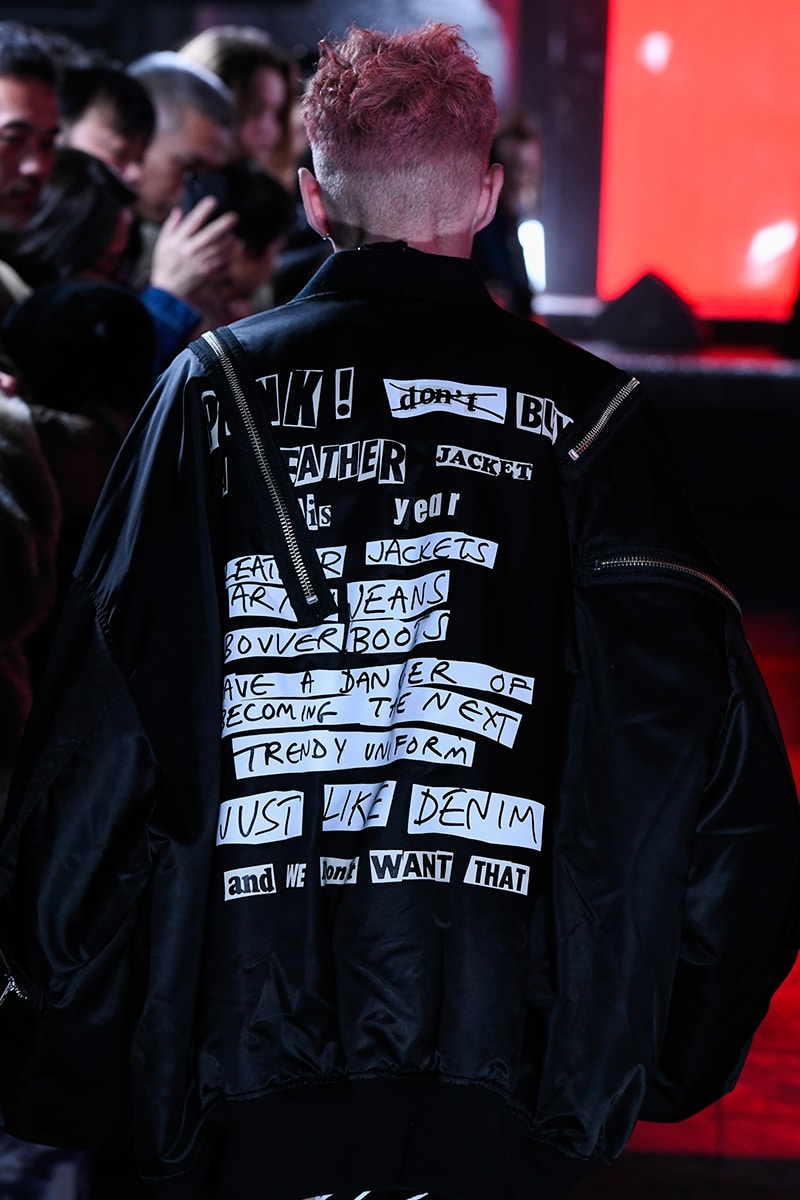 Vivienne Westwood said "We haven't got time to talk about fashion at the moment," in regards to the climate crisis. How do you bring in consideration for the sustainable revolution into your own work?
I'm collaborating with Jamie Reid in the UK this season and I used his private artwork and prints about environmental destruction. I became ever so more aware of many issues about the climate crisis through my collaboration Reid.
For FW20, we also collaborated with EDWIN. We have built a purification facility in the EDWIN factory so that wastewater containing indigo dye does not burden the environment. Taking measures to prevent it from flowing out, or recycle it into rucksacks using denim fabric to be discarded, which will then be reused as a novelty or shop bag for customers.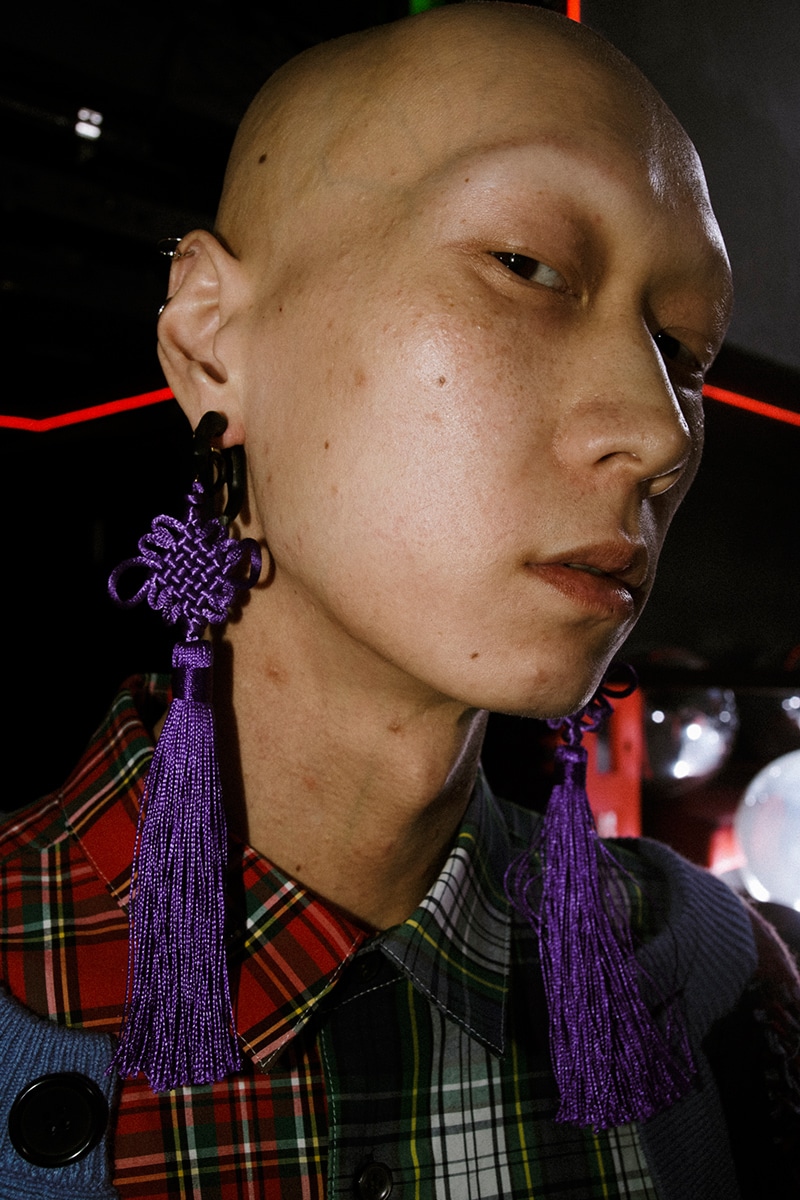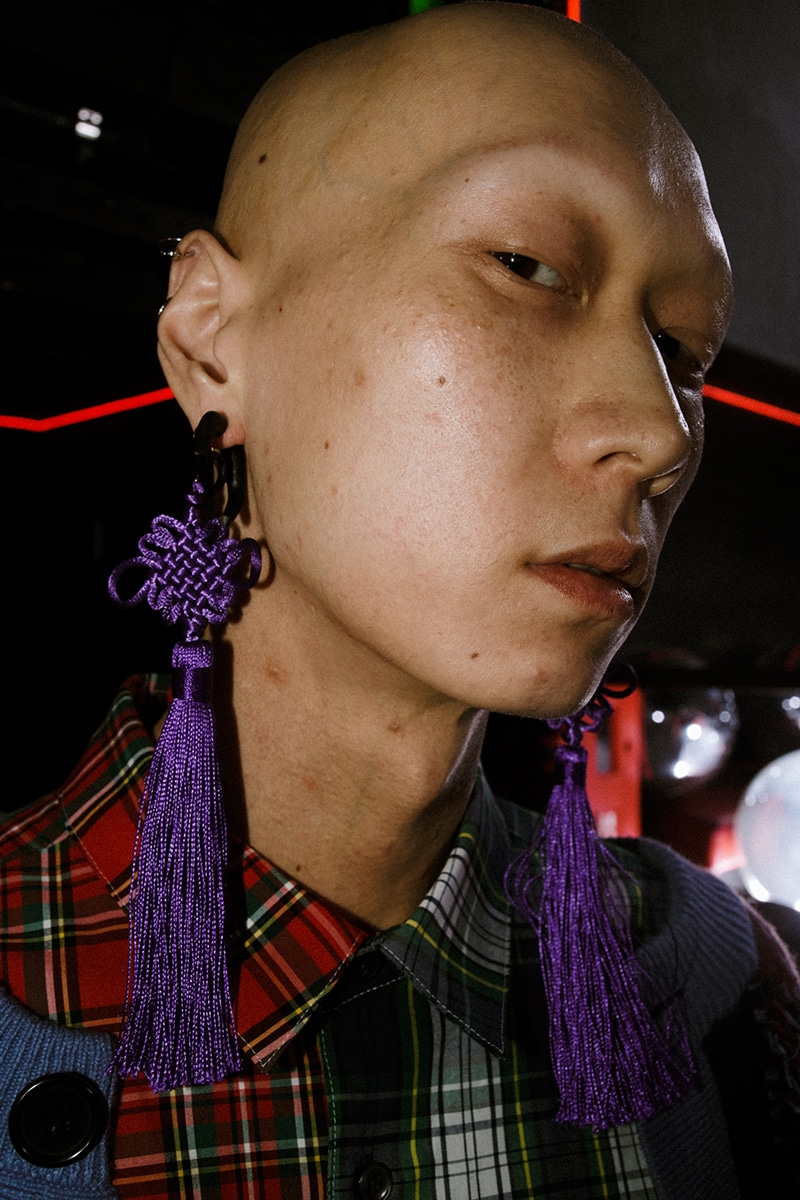 And of course, EDWIN is an iconic Japanese denim brand which you also teamed up with. EDWIN is working with genuine concerns about the environment which overlaps with thoughts that Jamie Reid and you have towards environmental destruction. Please tell us about some of the pieces in the collaboration and what steps they are taking in minimizing the impact on the environment?
The realization of what Jamie Reid created appealed to me to do the successful collaboration at EDWIN. This is because I can actually create drainage facilities and production mechanisms in factories that I cannot do alone. Environmentally friendly products are all products produced by EDWIN, covering all denim wear.
Some would call the Situationists today being "woke". For Fall/Winter 2020, you did a special collaboration with the English "situationist punk" graphic artist Jamie Reid. What resonated with you and his private art collection 1968-2018 and how did you find reverence with it today among a young generation?
First of all, I am a big fan of him and wanted to work with Jamie Reid in the future.
I've always seen his activities and I liked his collage techniques and ideas and his technique applied during the KIDILL design process. I believe this wonderful collaboration will reach a younger generation of customers.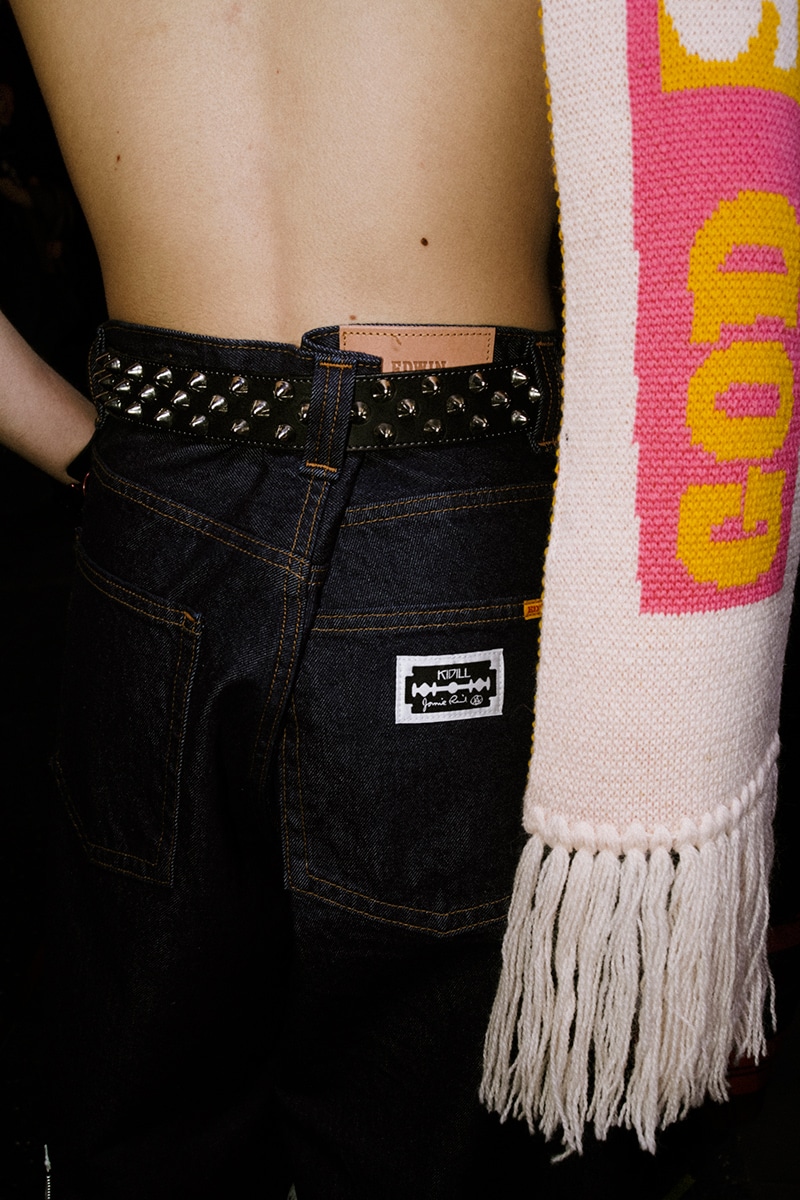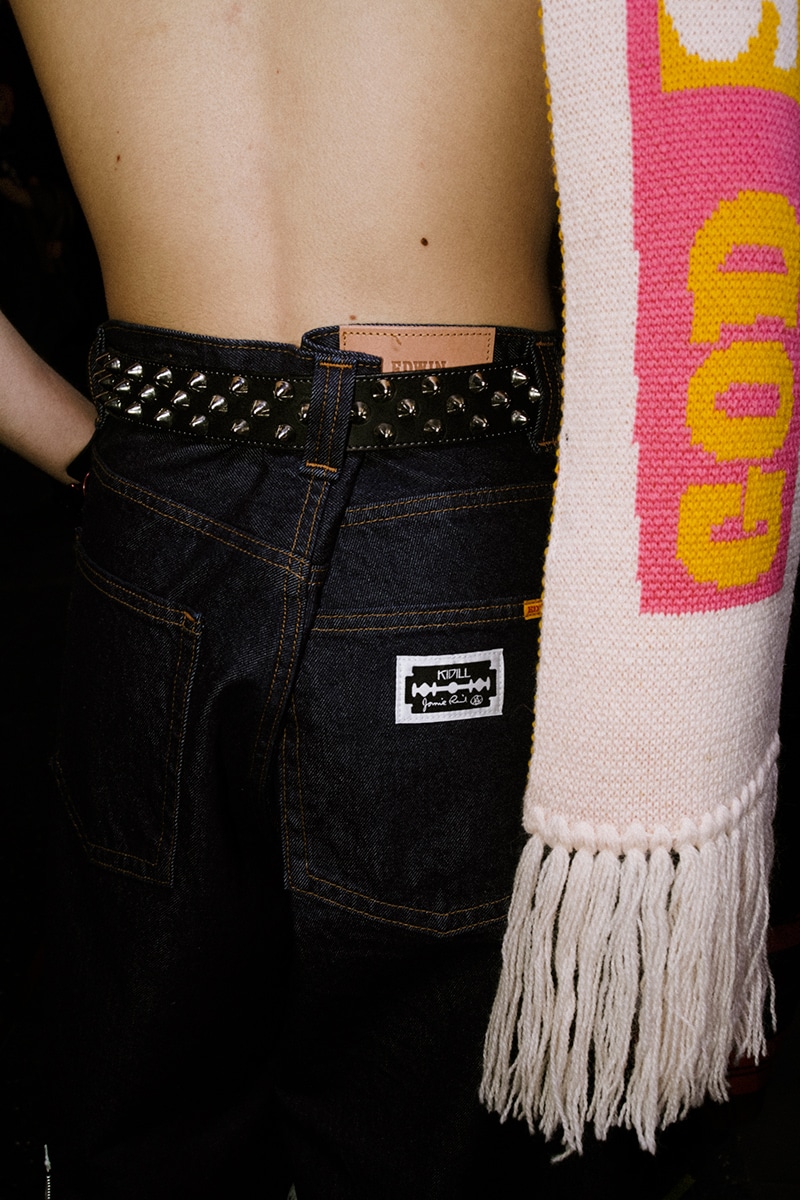 Punk rock culture is in your brand DNA, if we went through your music collection, which gems would we discover?
The punk rock of course! It is the base of KIDILL and myself. From this, I always have a new perspective and to make clothes for the modern PUNK!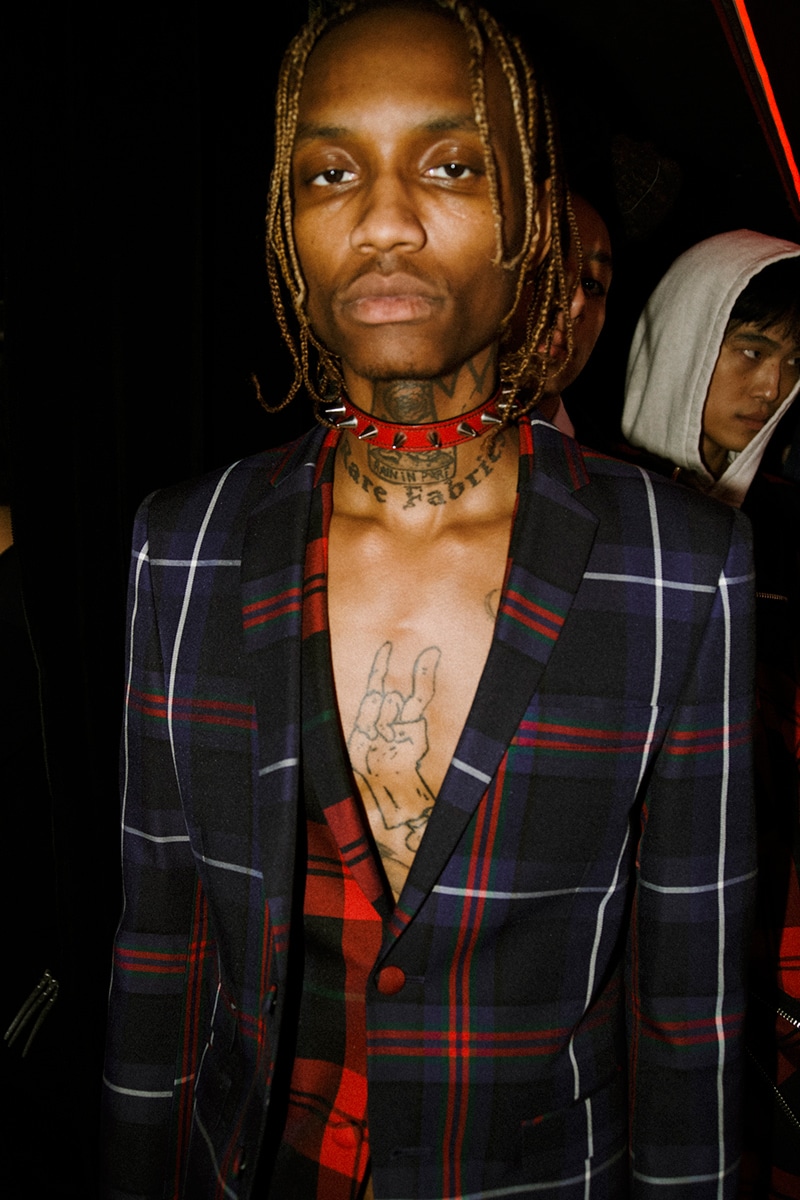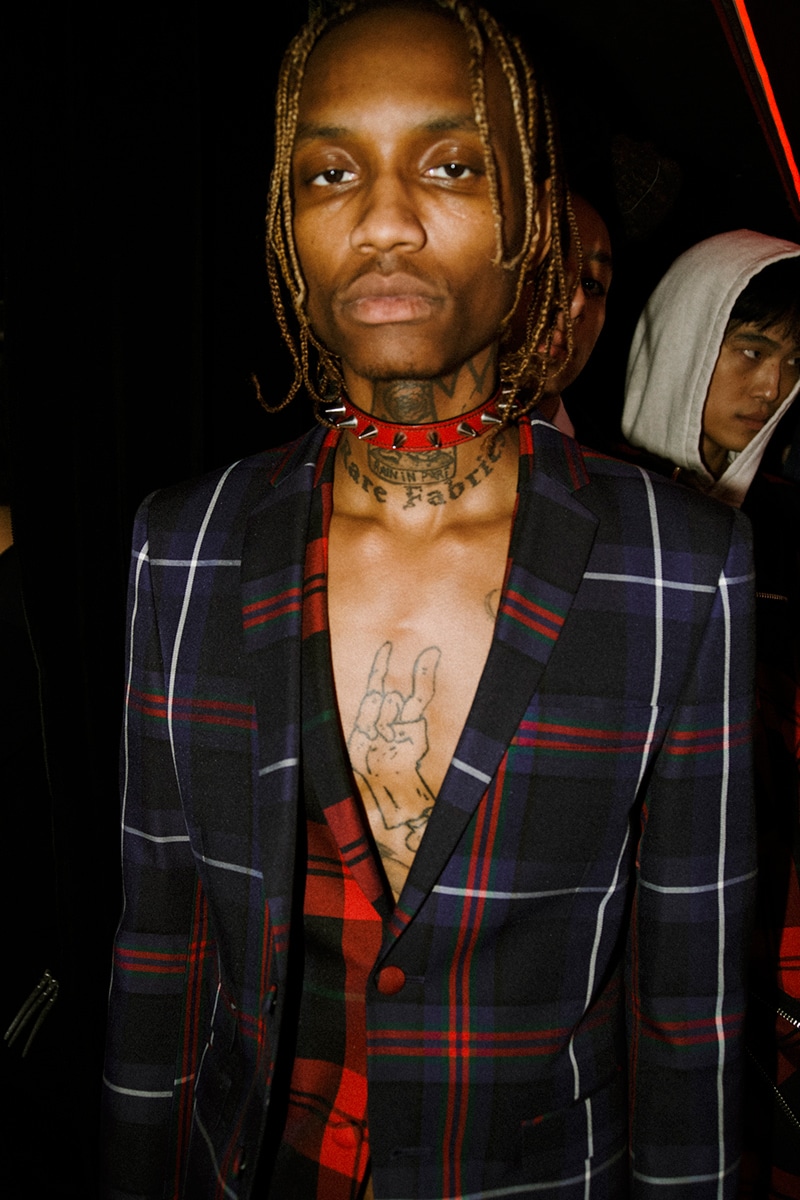 What has been the best advice you were given as a designer?
It was from Rei Kawakubo of Comme des Garcons "You have to keep KIDILL's PUNK through this attitude."
And finally, what are you looking forward to this year?
I want to create more personal and deep creations. I don't like anything other than making clothes, so I can only really enjoy making clothes forever!