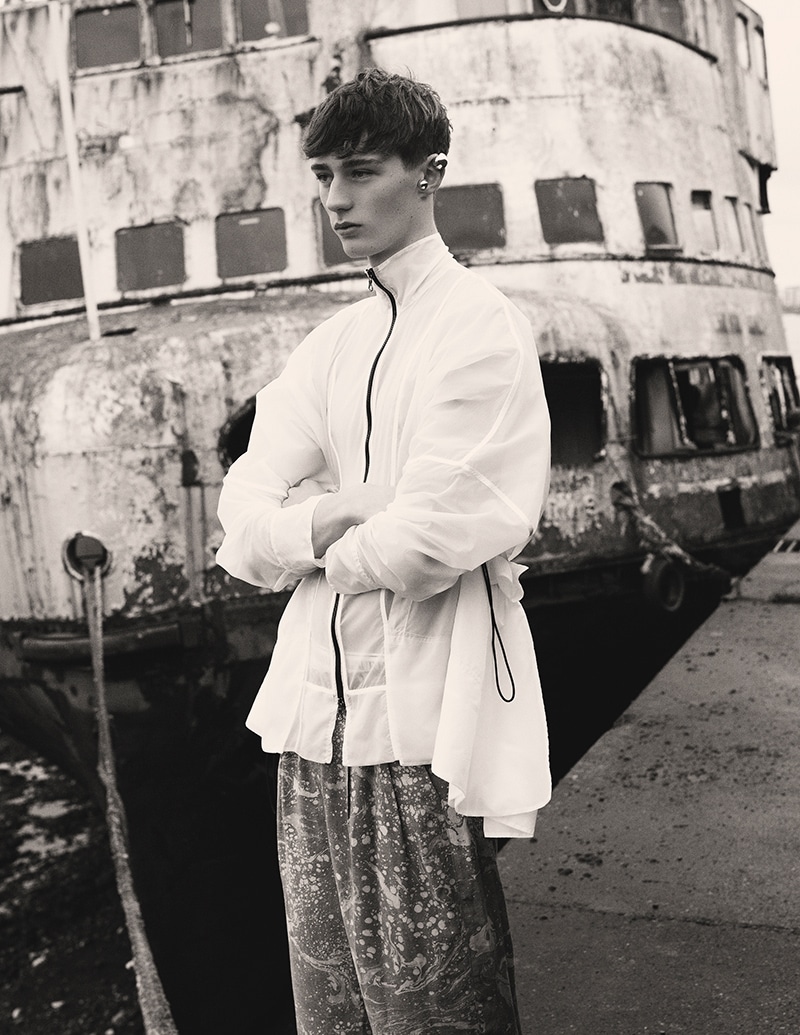 Three words that describe your best self are…
Caring, cheeky and energetic.
How were you discovered/scouted? And what were your first feelings when you happened to sign your first contract?
I got Scouted at Reading Festival, and although it seems cliché, I thought it was some sort of prank at first as I never felt that I was very photogenic. When I signed with Next I was elated, I wasn't sure what was to follow but I was extremely grateful that I'd been given the opportunity to do something that few people get to do.
Who's been the best client to work with?
It's very difficult to say because I've met so many great people whilst working on the projects, I've been lucky enough to be involved with. But I would say working with Balmain has been something that I'm really proud to say I've done.
Could you describe your favorite modeling experience so far? 
My favorite experience would have to be the friends that I've made over the time I've been modeling and the experiences I've had with those people. Particularly during Fashion Week. A particular moment though would be shooting for a Bershka campaign in Barcelona, I had a lot of fun that day and loved how the photos came out.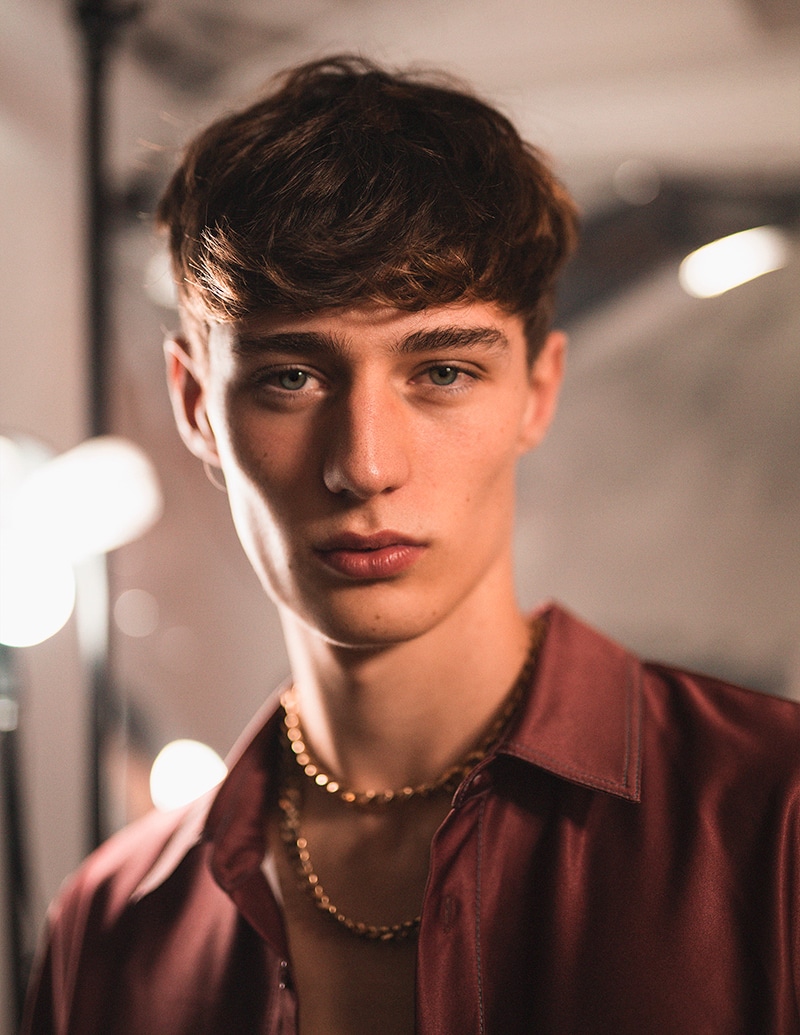 How's it been for you since commencing?
It's been really great; I've always wanted to travel and see new places so being able to do that through modeling has been amazing. Hopefully, I can continue to grow and work with new clients as well as those who I've worked for in the past.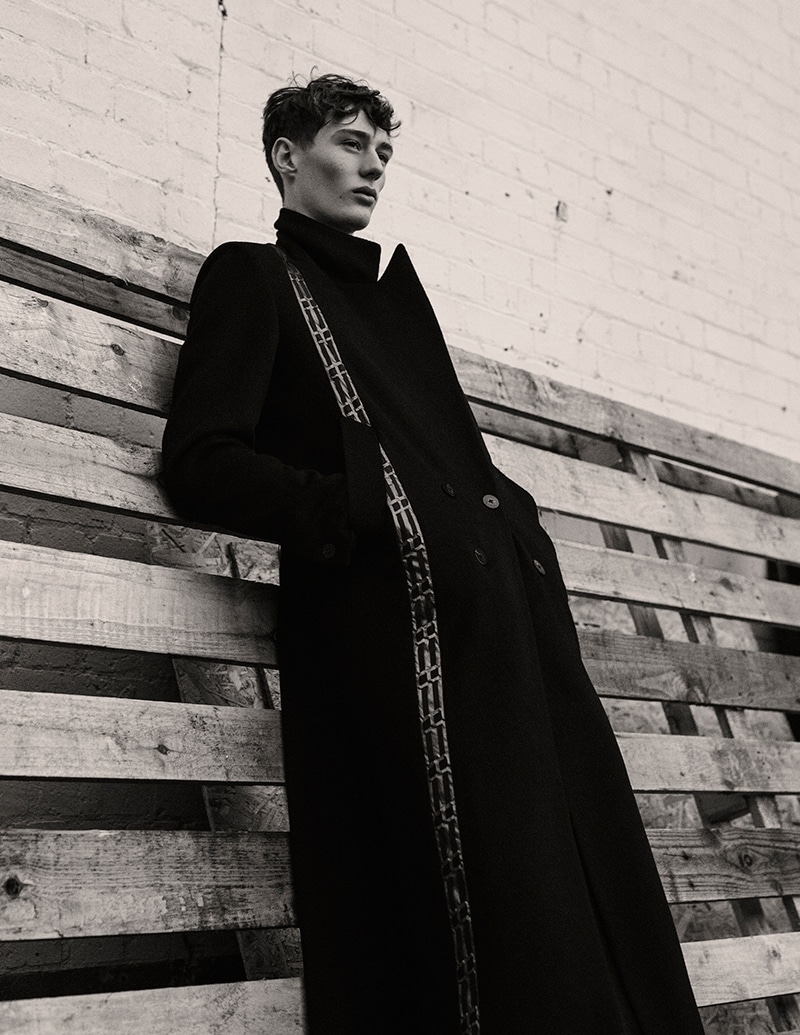 Could you give us a fun anecdote about yourself?
I could talk forever. If you get me telling a story, be prepared to listen to five or six sub-stories alongside it.
Essentials to bring along your travels for a last-minute job are…
Definitely snacks, I don't stop eating and as people who know me would confirm I'm happy when I'm not hungry.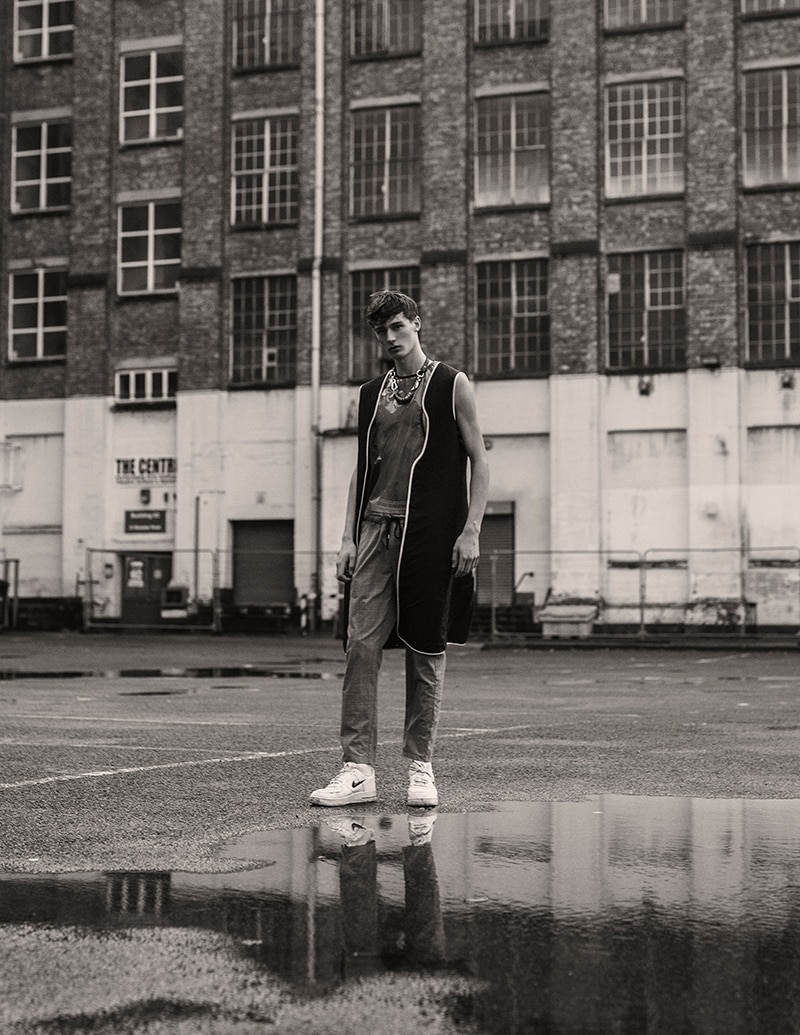 What are the things that really matter to you?
Family and friends. As I'm navigating through life I'm realizing more and more that it is important to have a strong support network of people around you to help you out when you're not feeling at your best but also to reciprocate that when someone close to you needs a helping hand.
Do you feel emboldened through your social media channels? If so/not, how come?
I try not to think about social Media in too much depth because when I do, I concentrate too much on how people perceive me. However, I love sharing what I'm doing with people because I think social media is a positive place where we see each other's achievements and push each other on for more success.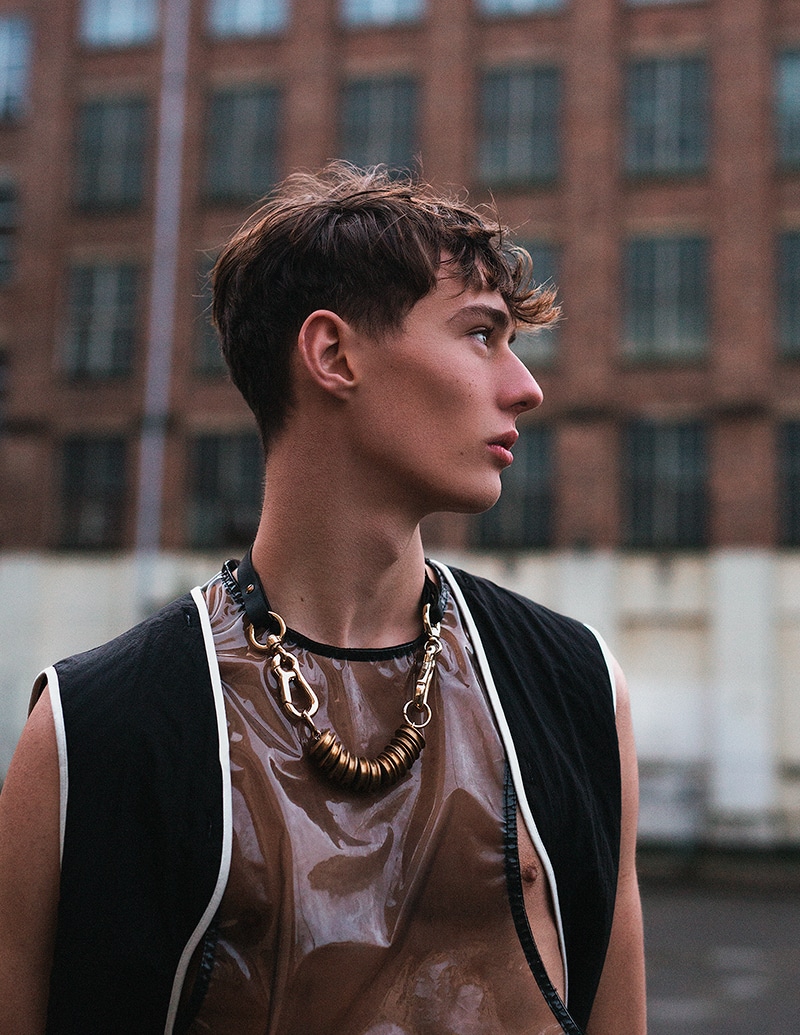 What do you wish you could have done differently throughout your journey?
I'm not sure I would change anything. I'm a big believer in things happening for a reason.
Any major inspirations?
Like many, my parents are a huge inspiration for me. There hard work and sacrifices they've made, so I and my sisters have had the best possible opportunities that encourage me to work as hard as I can. Sometimes I can take it for granted and so it's important that I remember why all of this is all possible.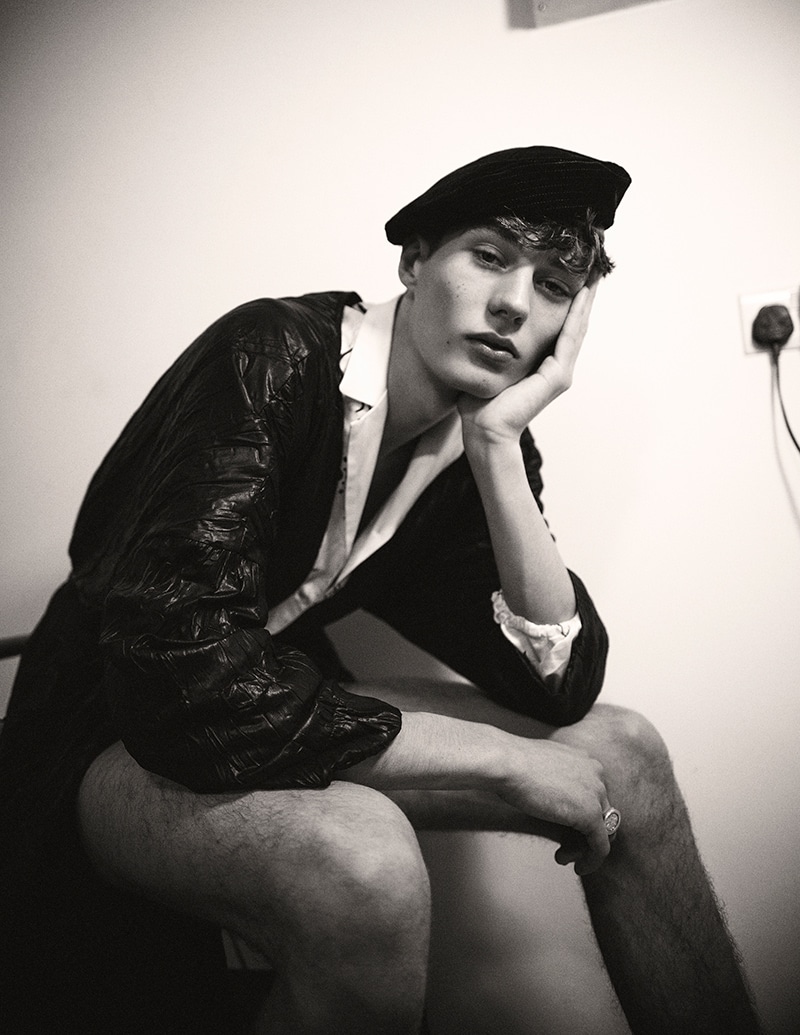 What's the wisest lesson you've learnt being in the industry? 
Talk to people! You meet so many amazing people by just saying hello. Some people have the most incredible stories which I may never have heard otherwise.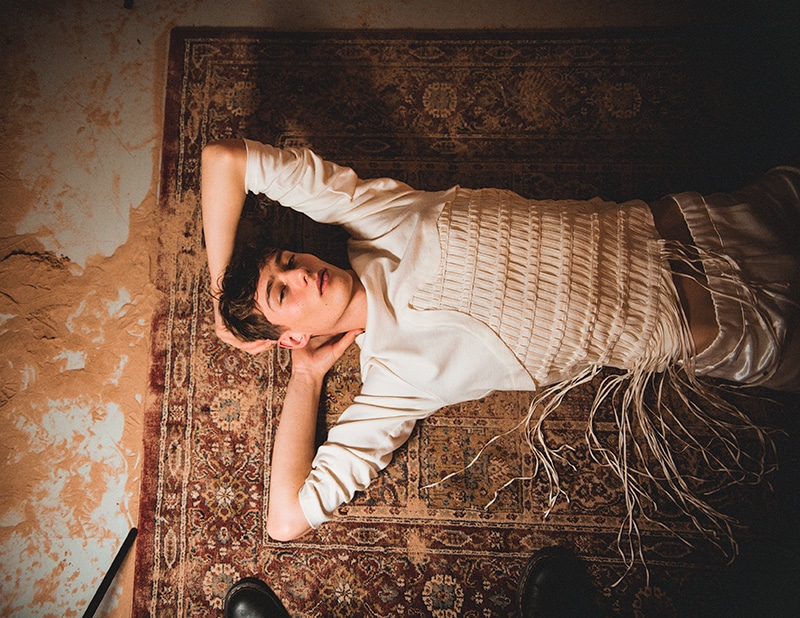 Any advice to give the young wave of aspiring models, wanting to venture into such field?
Make sure you enjoy it!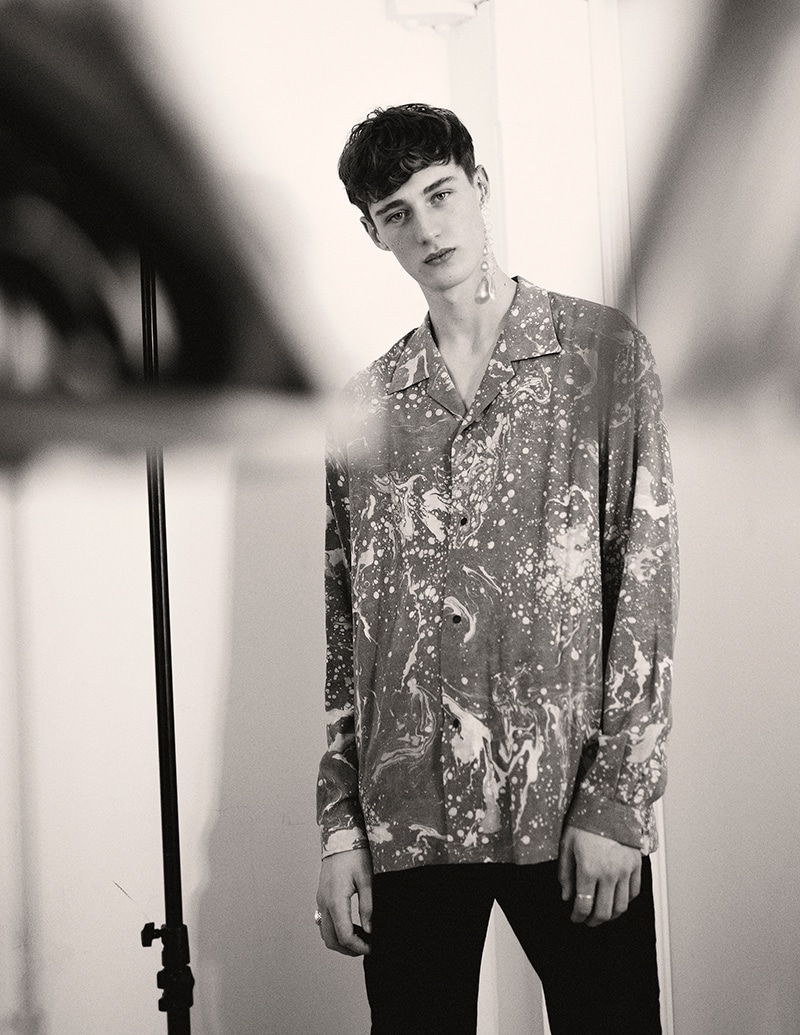 Photography: James O'Doherty @ jameso.photographer
Styling: Efe Igbinadolor @ efe__i
Talent: Miles Bromilow @ milesbromilow at NEXT Models @nextmodels
Brands: YSI YSU, MANIMEKALA, Sasquatchfabrix, Alan Crocetti, Sies Marjan, Bianca Saunders, Junli, DHENZE, Nike, ISBIM, Ludovic De Saint Sernin, Gucci, Calvin Klein, Bogdan Daria