The fashion industry is undergoing a profound transformation; from inclusivity, fair pay, confronting cultural appropriation, to sustainability. Beyond fashion, interior design and the beauty sectors are facing a similar wakening. Morocco is one of the European Union's largest textile and garment manufacturers that is strategically significant because of its free-trade agreements, free-trade zones, and artisans. If you look in your sweaters, jeans, and leather, you are sure to find some Made in Morocco. For a future that beats both fast fashion and can compete with luxury, the first step is going green. And that's what brought us to the Audace in Rabat.
Ver esta publicación en Instagram
Since 2021, Audace quickly emerged as a key player in promoting sustainable Moroccan creations. This season also saw support from the prestigious Andam Awards which saw founder Nathalie Dufour sit on the jury of the Audace Awards which includes the Sustainability Award for the brand which has demonstrated its positive impact on the planet and society.
"Initiative AUDACE is an ambitious project, both human and inspiring, which aims to bring out Moroccan creative talents with "Green Made In Morocco" brands and open the door to industrialization for them." Stated Youness Bouchida, Founder "In order to help them professionalize their approach, we accompany them in the development of their brand, the integration of sustainability and ethics in their creation, in order to achieve the level of global competitiveness required. It is with this in mind that Initiative Audace provides support and assistance to Moroccan creators of clothing, cosmetics and design."
With the incubator's mission to guide and propel talented creators, to open the doors to the cultural and creative industries for them but also to make Morocco and its know-how shine beyond its borders, through networking we got to see up close the collections from Belle & Bowie, Cousu cuir, Cup of sea, Hanout, Lune de jour, Maison les Énervés Mashrika, Mina Binebine, Rue des Tilleuls, Summer Forever Sm design in addition to jewelry, accessories, design, and beauty products.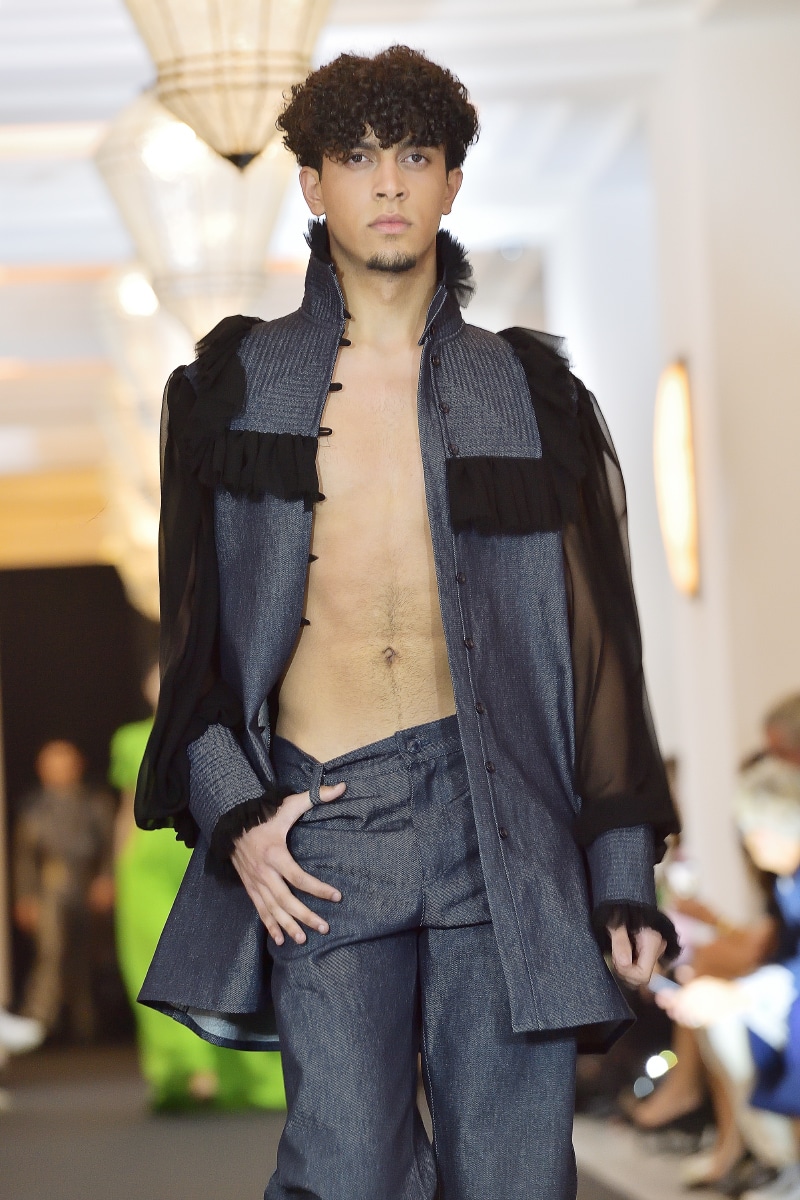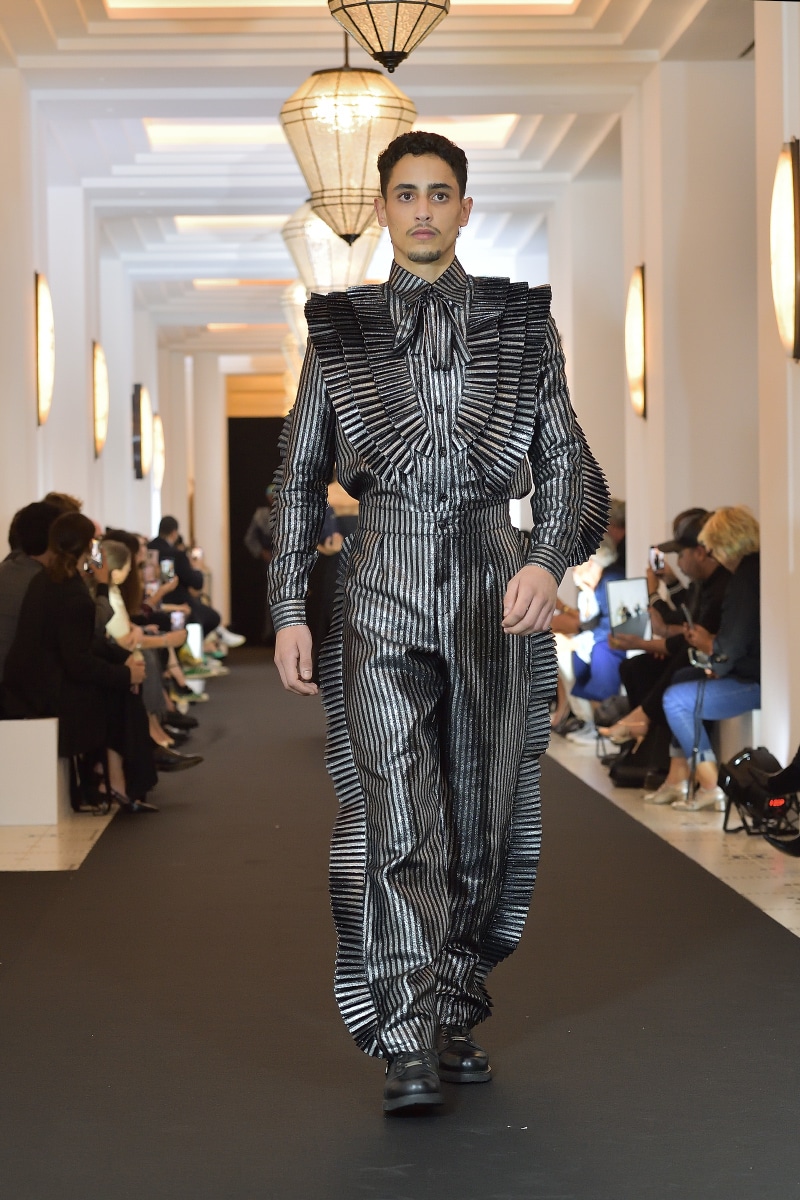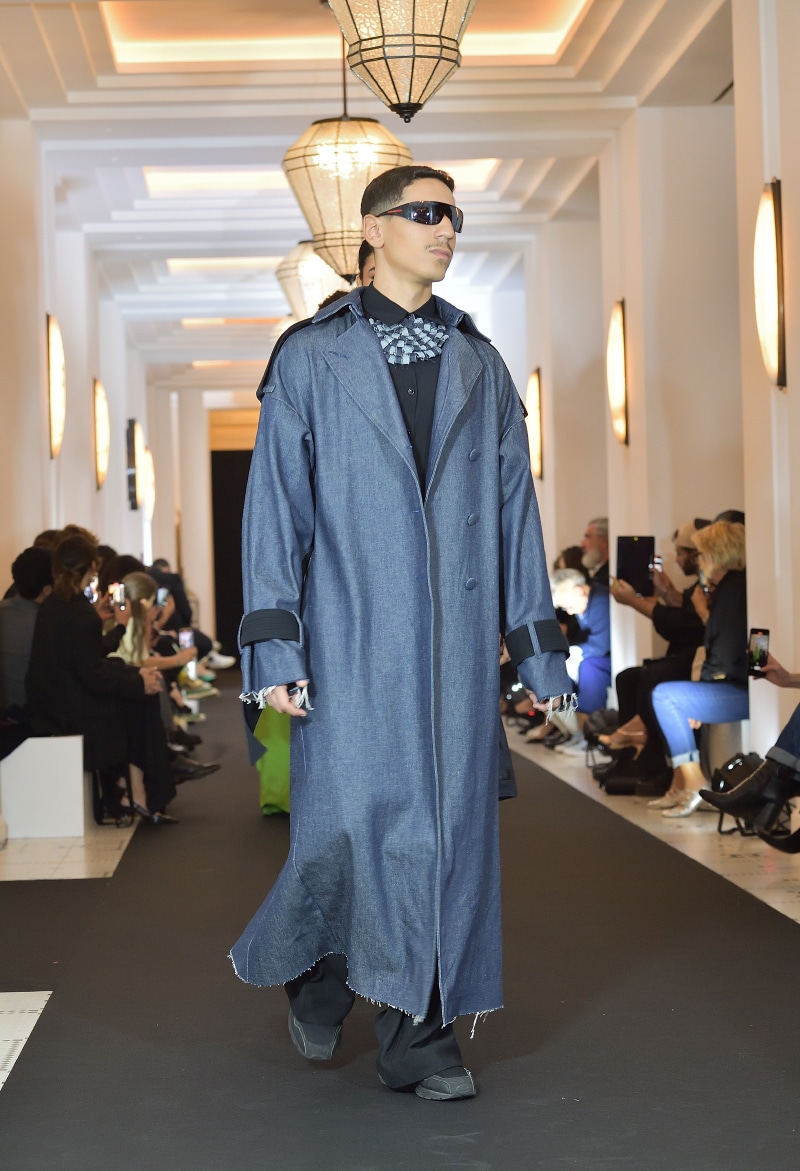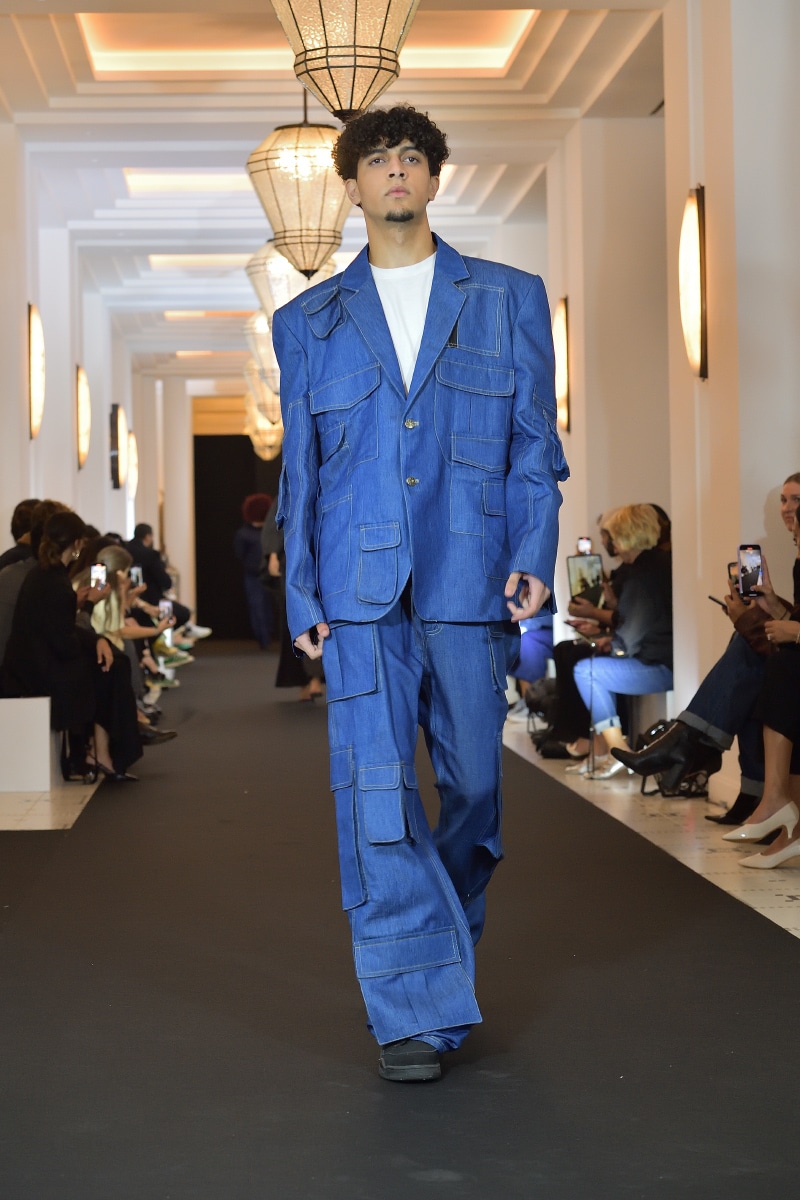 The weekend kicked off with Initiative Audace's first fashion show at the Fairmont Rabat. Around ten looks from the other designers paid tribute to the tragic events which shook the Haouz, by parading an outfit in the ocher colors of Marrakech. Saturday marked the first major professional meeting of sustainable creation in Africa which included an international B2B concept store at The Tour Hassan Palace followed by the Audace Awards in the evening. The second edition to award Moroccan designer also came in the form as a charity gala to support the national solidarity effort paying tribute to those affected by the earthquake thanks to a donation collection platform set up so that guests could make donations (from 100 euros) to participate in the collective effort. The donations were be sent directly to the sovereign fund created for this purpose.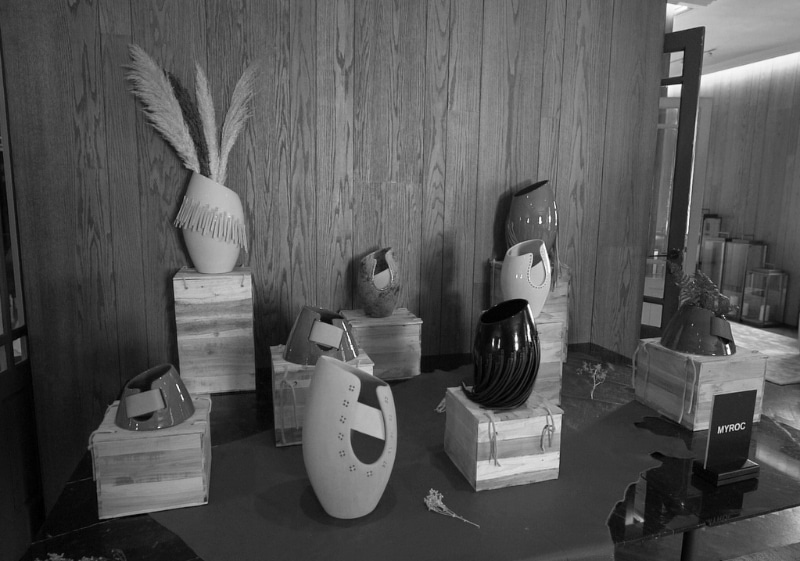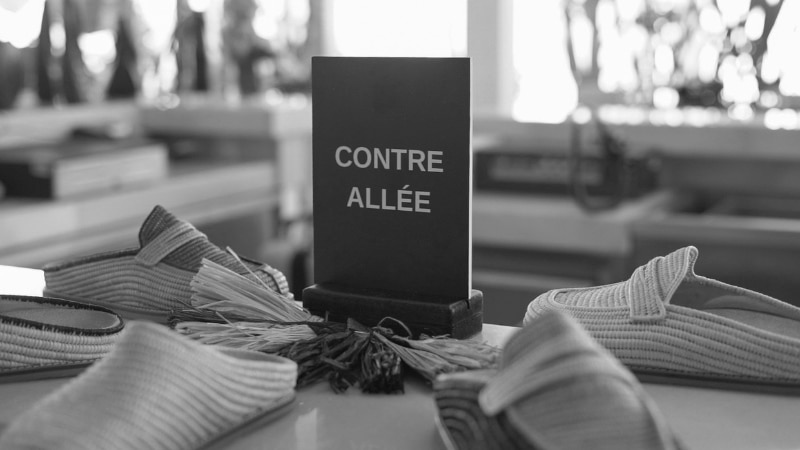 Audace 2023 Award Winners:
The Grand Prix Audace: Contre-Alée
The Young Designer Prize: Belle & Bowie
The Heritage Prize: MYROC
The Sustainability Award: Rhita Créations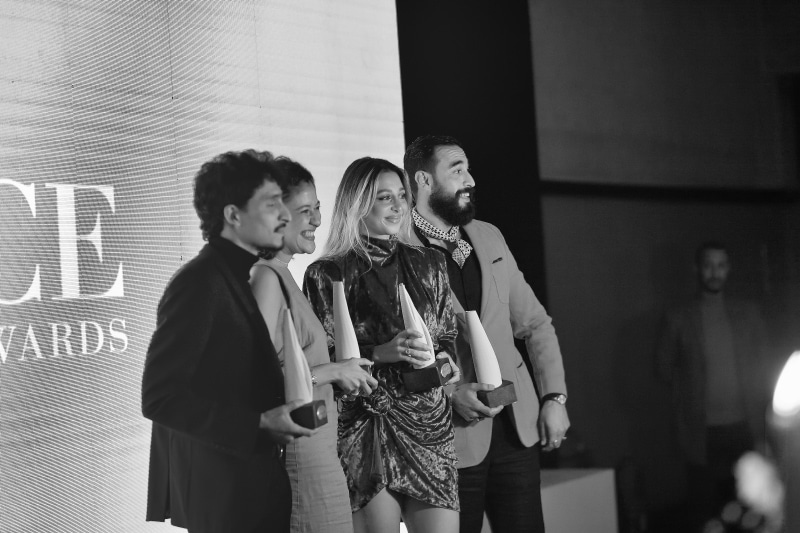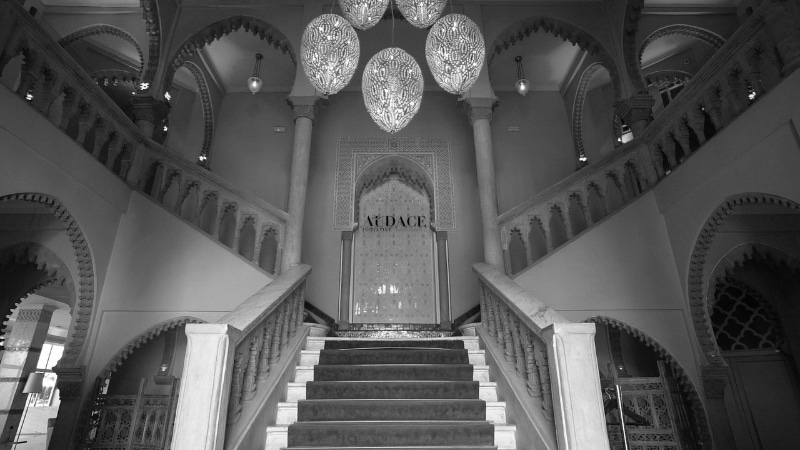 Photos courtesy of Audace