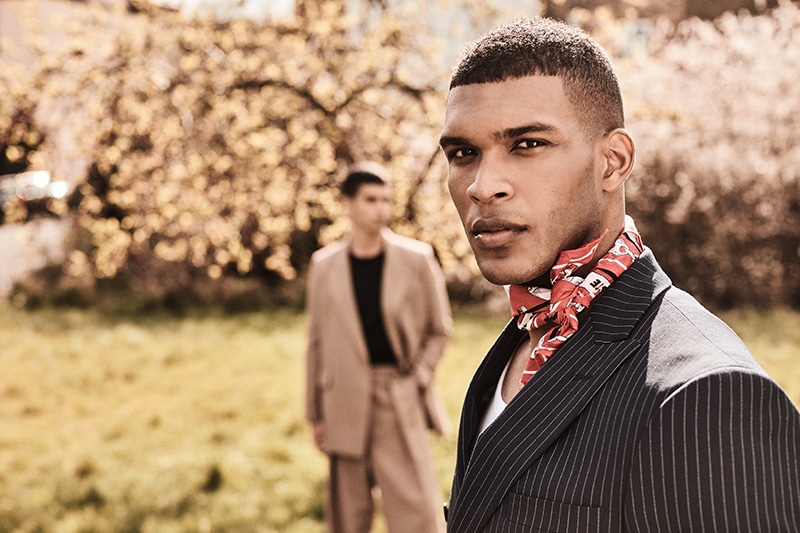 Taking it back to the very beginning – how did it all start out for you?
Hi Fucking Young! I'm from South Africa, my mum is half Zambian, half-Dutch. And my father is half Indian, half Malawian. I've lived in South Africa all my life and moved to the UK in 2011 for university. I completed university in 2015, I did a BSc in Economics and Finance. I started modeling in 2014, but it only really started to kick off in 2015 after I completed my studies. Modeling started off really well for me and so I decided to stay and continue doing it full-time. It is now my sixth-year modeling.
Three words that describe your best self are…
Diligent, quick-witted, and joyful.
How were you discovered/scouted? And what were your first feelings when you happened to sign your first contract?
I applied online for my first agency, trying to find ways to make extra money whilst at uni. Two weeks after my application, the agency got back to me, sent me to a test shoot, and signed me. At the time I wasn't well-versed with the fashion industry; I was very excited but unsure of what would come next.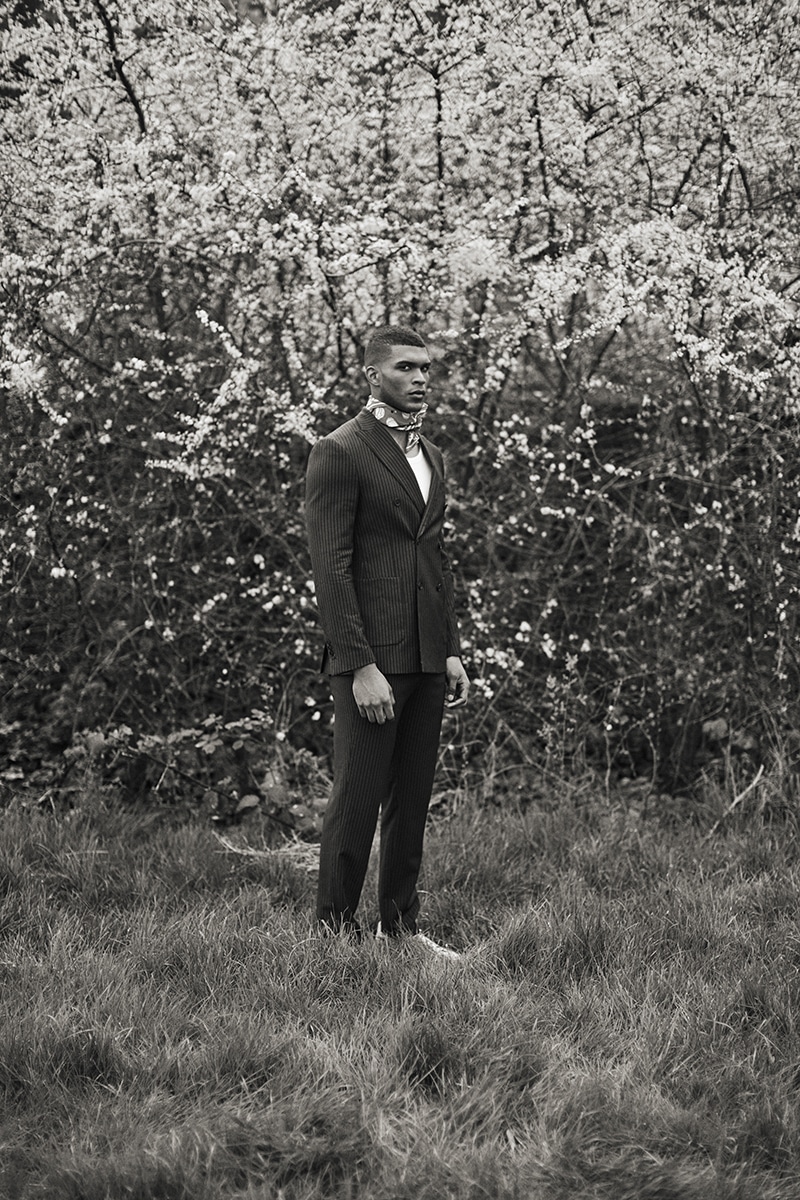 Who's been the best client to work with?
Every client I have worked with has their own characteristics which I love and enjoy, though I think shows are the most fun, and exciting jobs. For me, Moschino was the most fun show, but Asos has got to be the best client I've worked with.
Favorite modeling experience so far?
I once had a job that was shooting in Miami over the Art Basel weekend. It was hands down the best experience I have had so far, we had a great team, an amazing hotel and I had the opportunity to experience Miami, and Art Basel. Hands down my best experience, I would do it over 10 times.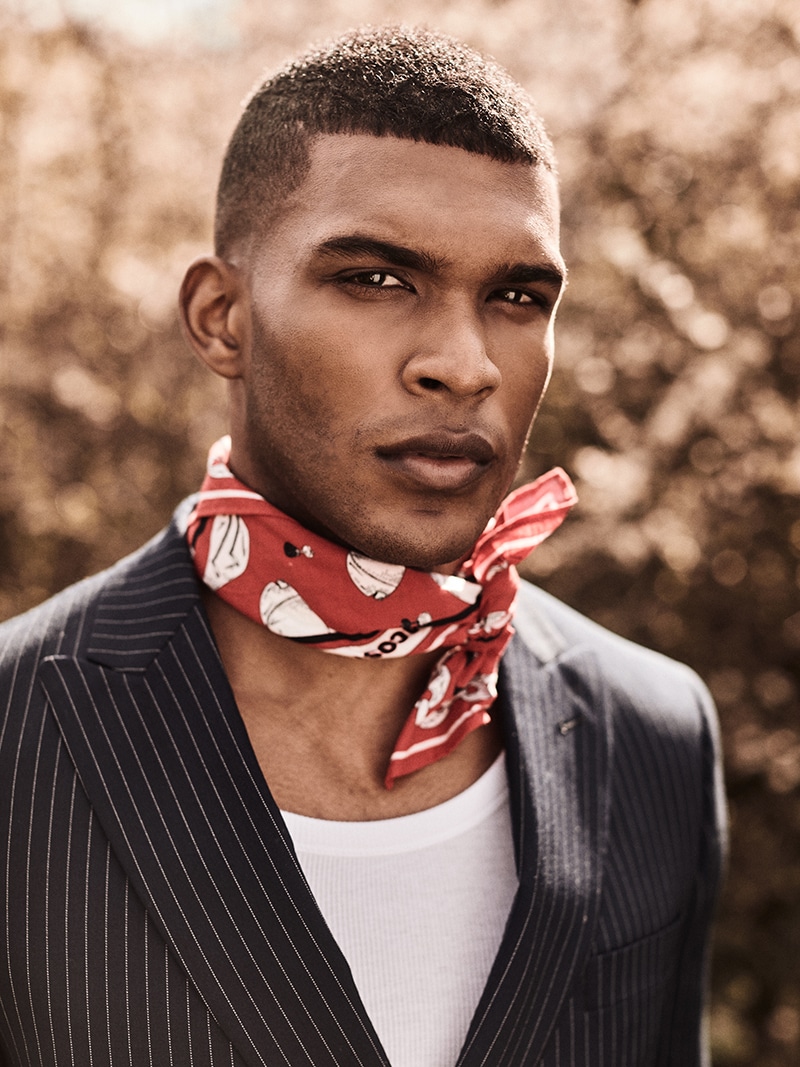 What are your prime influences?
I went to an all-boys boarding school in South Africa (Michaelhouse), and it is here that I solidified my moral compass and ethics. I believe the way I am is heavily influenced by my school; they were focused on integrity. In the fashion world, I admire Alexander McQueen. I find that he and his works were so inspiring and influential on my style. I love music, science, art, and artists that are passionate about their work, this moves me.
How's it been for you since commencing? 
Modeling has been an experience of a lifetime for me. I have traveled more than I ever would and went to places I would have otherwise never been, I've learned so much about things I would have never known about, made friends all around the world, and it's been a great overall experience for me without a doubt. I feel very grateful that I have had the chance to experience this.
Could you give us a fun anecdote about yourself?
My friends and I once threw a hotel house party in South Africa. We hired out two large, connecting rooms in the hotel and had a full-blown house party in there with music and everything. We invited almost everyone we knew; it was a genius affair. One of the funniest and most fun nights I have ever had, lol.
Essentials to bring along your travels for a last-minute job are…
Phone charger! Most importantly, which I have forgotten a few times. As well as a toothbrush, razor, shaving cream, cream, and deodorant/underarm. Absolute essentials.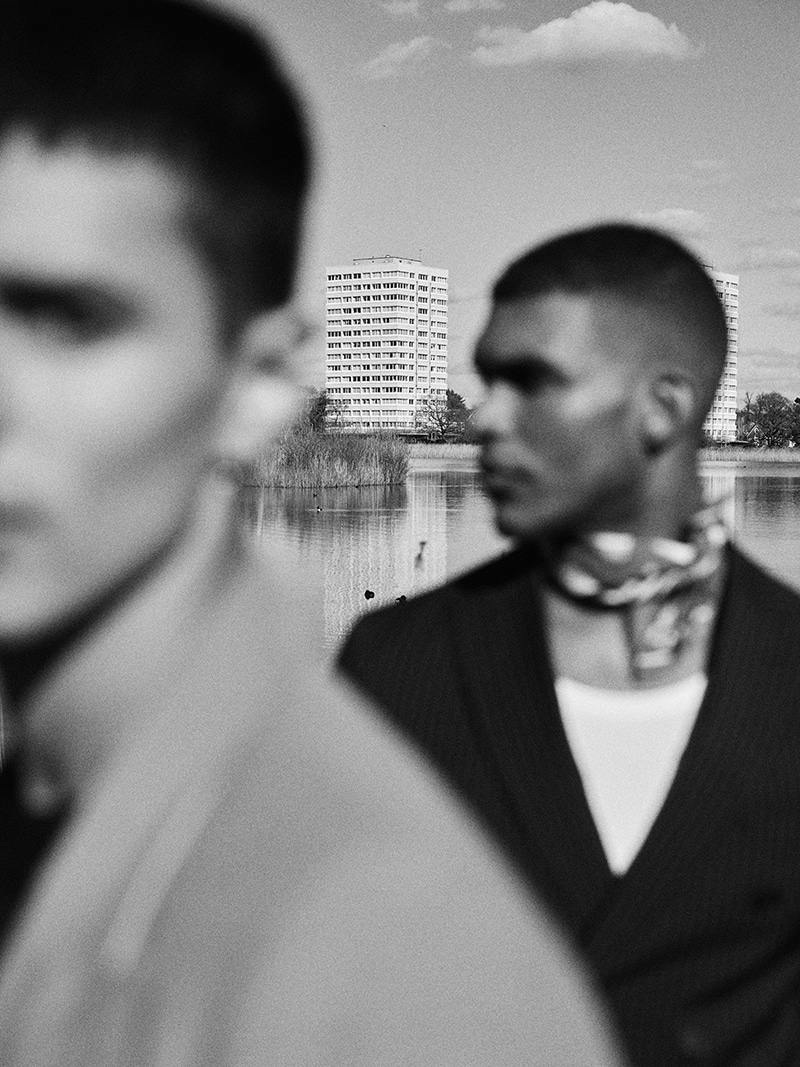 As a model living in the world of social media, what are your thoughts in regard to the whole Instagram thing?
Instagram is a tricky one because it can be empowering but it can also be a strong cause of anxiety and depression. I think Instagram is an amazing and useful app, but I also think we should lessen its importance in society. It has the opportunity to be very useful, but we shouldn't normalize glamourizing likes or follower numbers.
Do you feel empowered through your social media channels? If so/not, how come?
I do feel empowered by my social media. I feel like it is a place where I can be myself and show my friends, family, and the world pieces of my life, it can be very therapeutic. Having a larger following also gives me a sense of security that I can stand up for myself and would have some support in that. That said, there are elements of social media that bring anxiety and can end up making you feel worse about yourself. Overall, I feel empowered by social media.
What do you wish you could have done differently throughout your journey?
I wish I had more patience when I had just started out. I wish I had more understanding, and maybe sought out a mentor for the industry much earlier. It can be a confusing industry at times and it really helps to have someone who is in the know around.
Any major inspirations?
Art and the Sciences. I have always been a lover of physics and chemistry and I see it as a work of art, I actually study both in my free time and like to write about them, this really inspires me and gives me excitement. It's the same with art, though I am not the greatest artist myself, Art really moves me and can be one of those things that pick me up when I feel low. I consider Music as a form of art as well and I love my music, can't function without it.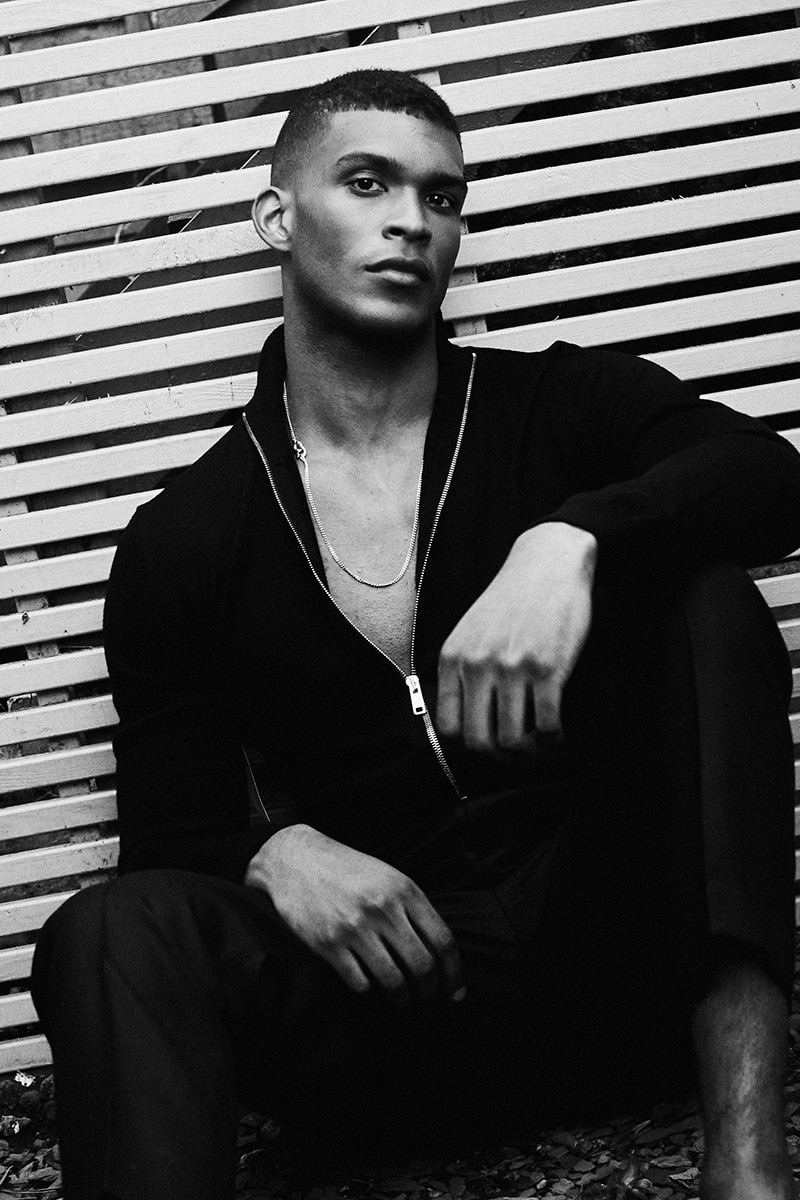 What's the wisest lesson you've learnt being in industry? 
Patience is definitely something I have learnt from this industry. When it comes to waiting in line at castings, to waiting on trains and planes, to waiting to get fitted. A lot of patience is required, even in the workplace. It's something that I have definitely picked up from modeling, it has made me a much more patient person.
Any advice to give the young wave of aspiring models, wanting to venture into such field?
Take everything with a pinch of salt, have fun, and don't be afraid to let loose, be yourself. Too many models start modeling taking too much of it seriously, and I have seen many people stop modeling because they took the industry too seriously, too soon. Find joy in what you are doing, always.
Photography: Steve Harnacke @steve_harnacke
Fashion: André Deveaux @andredeveaux
Grooming: Daisy Holubowicz @daisyholub.makeup using Algenist and MGC Derma
Talent: Ibrahim Van Den Berg @ibrahimvdb at Kult Models @kultmodels
Brands: Lacoste, MR.P at MRPORTER.COM, Alvaro, C.QP, Bunney at MRPORTER.COM, Prada at MRPORTER.COM, Cutler & Gross