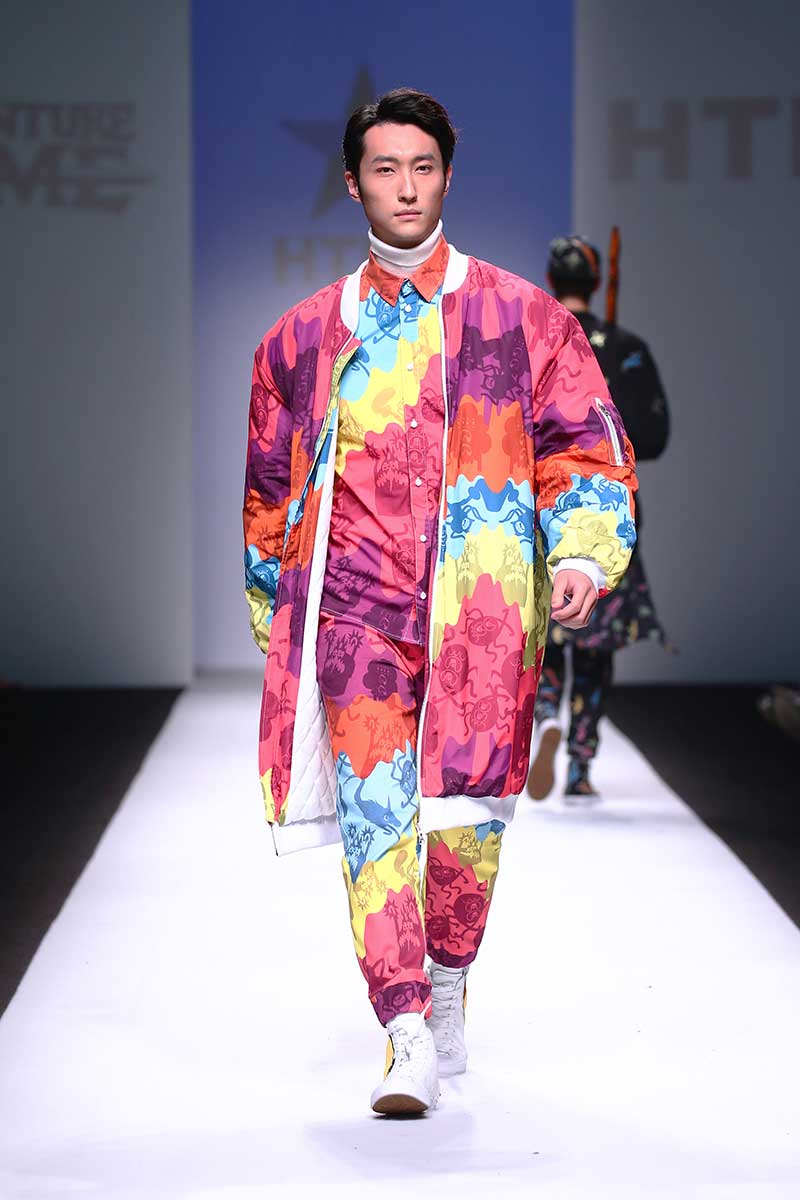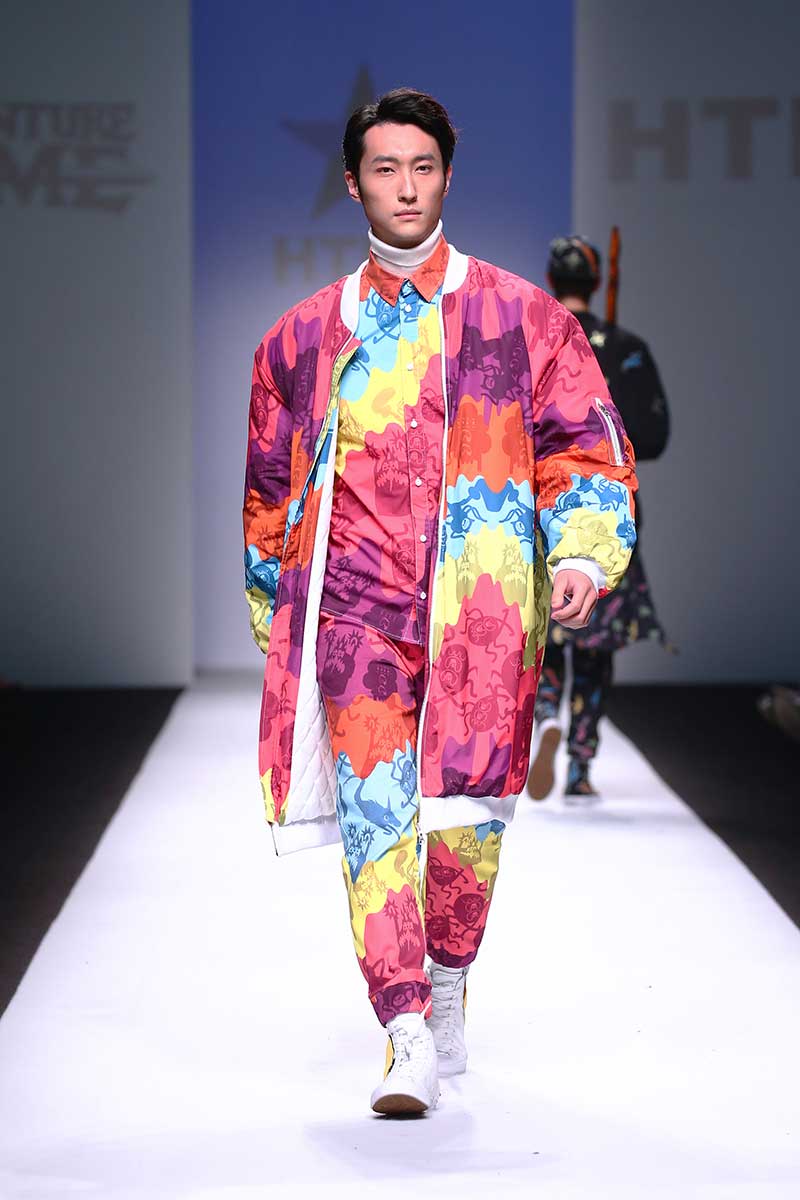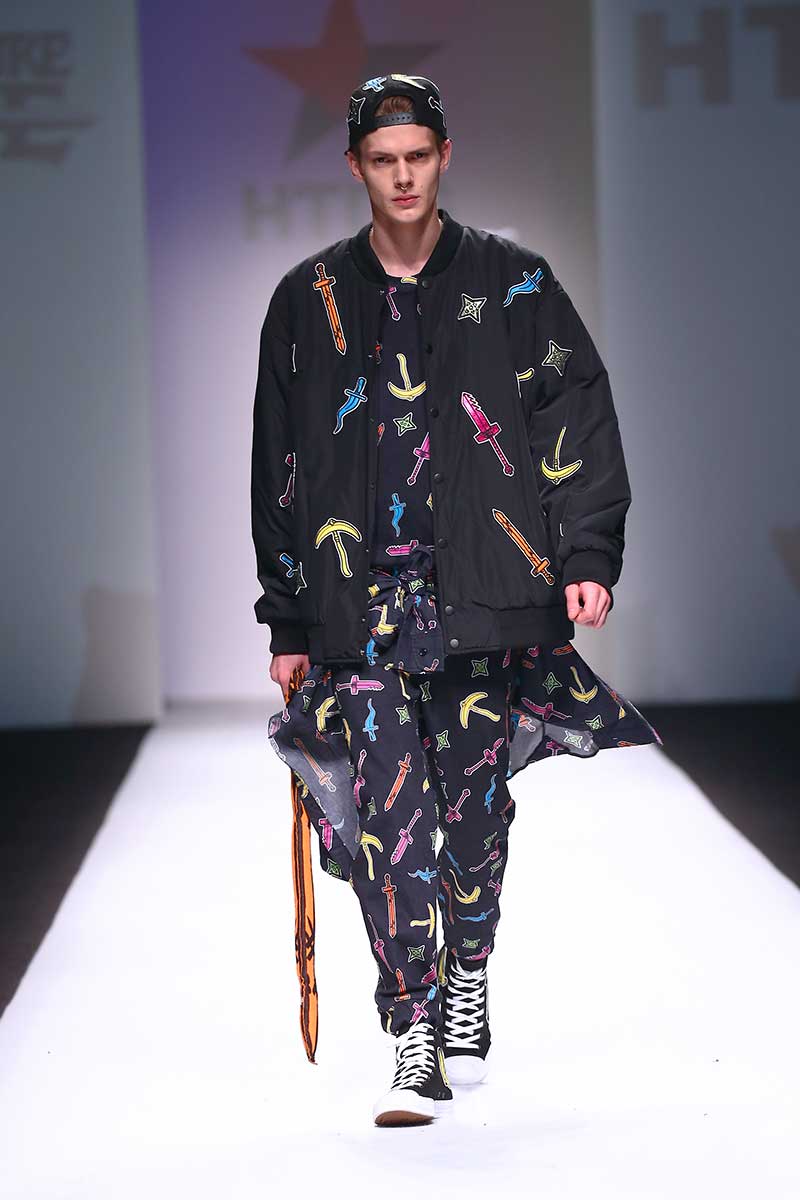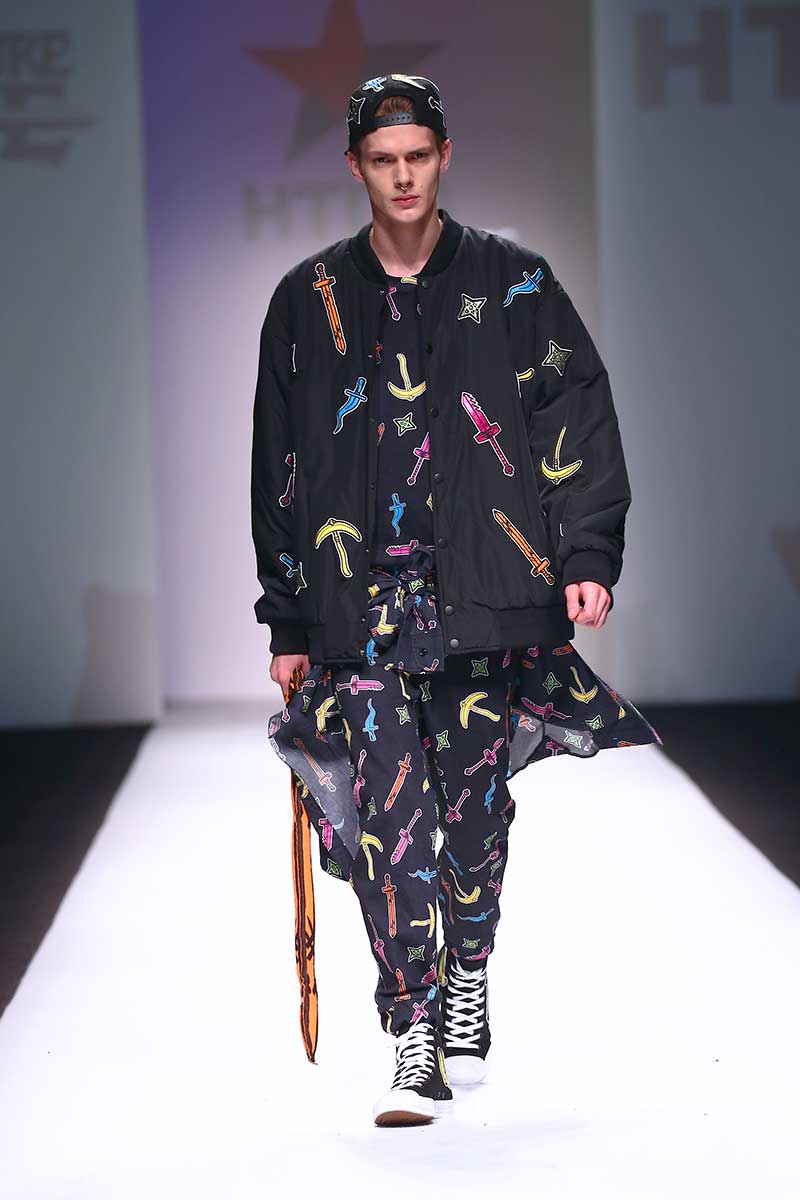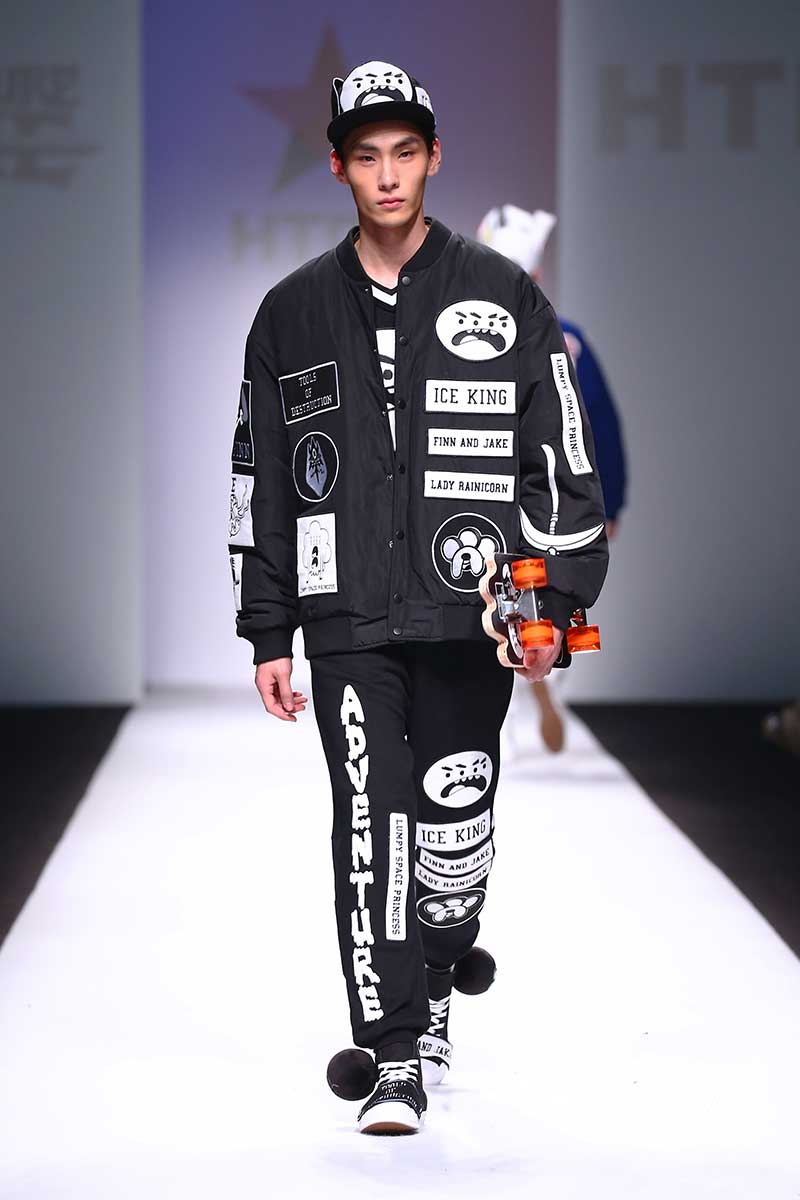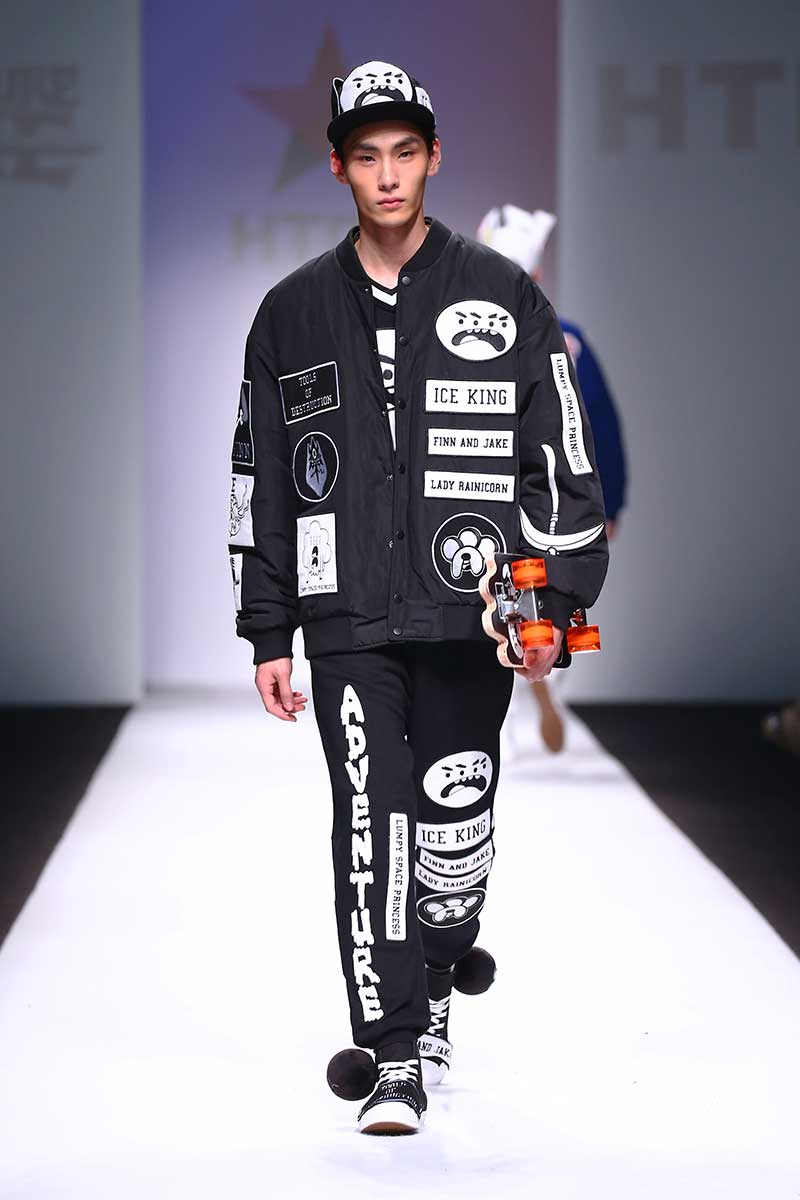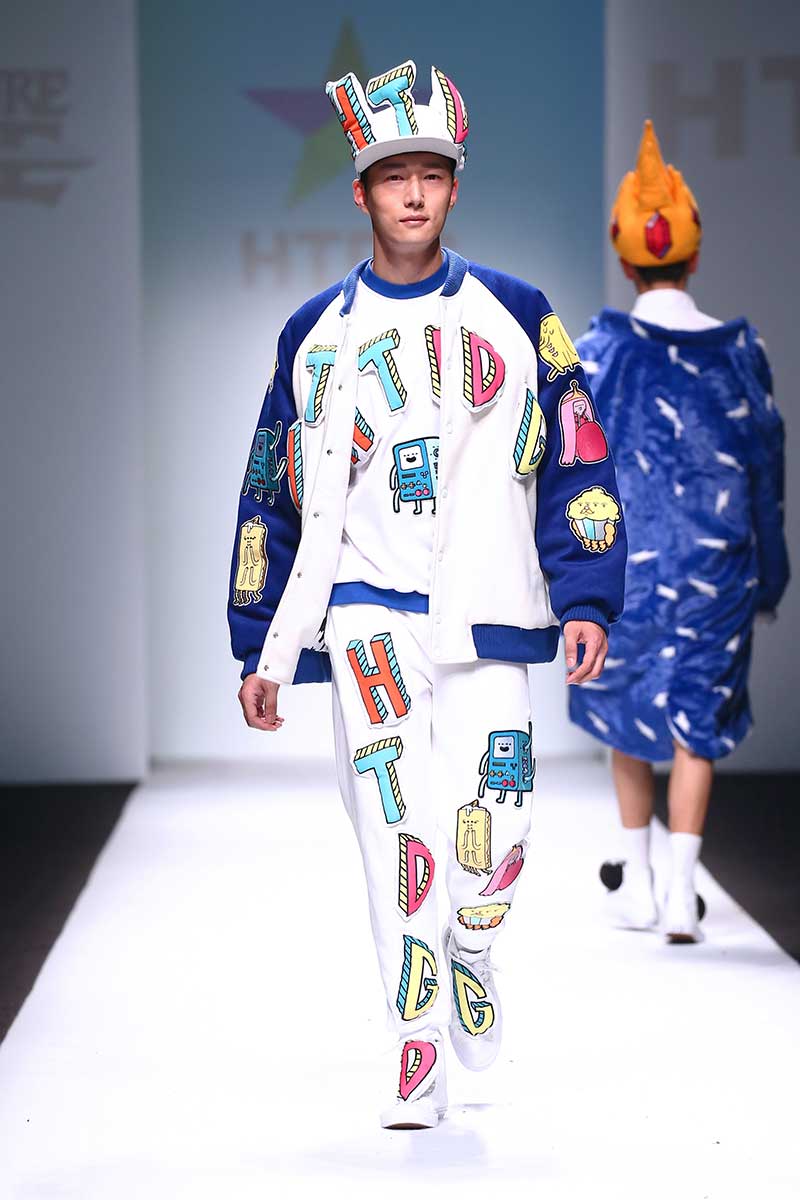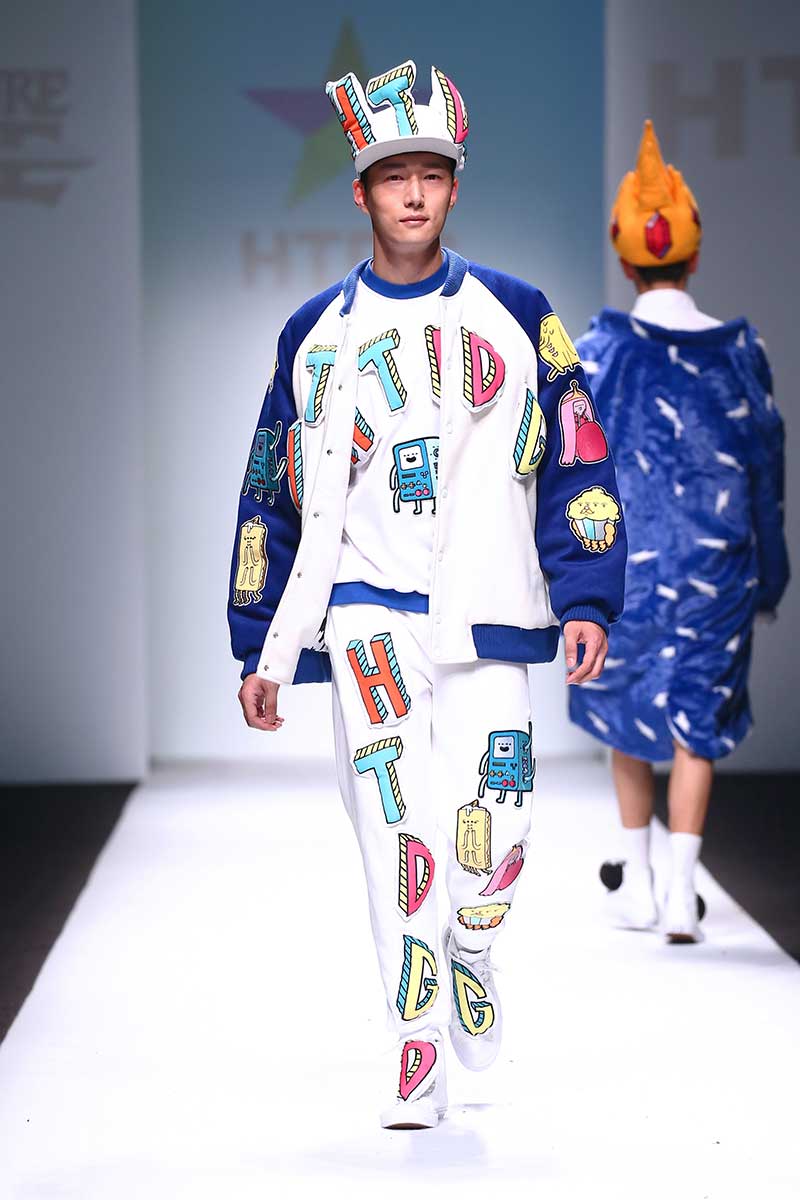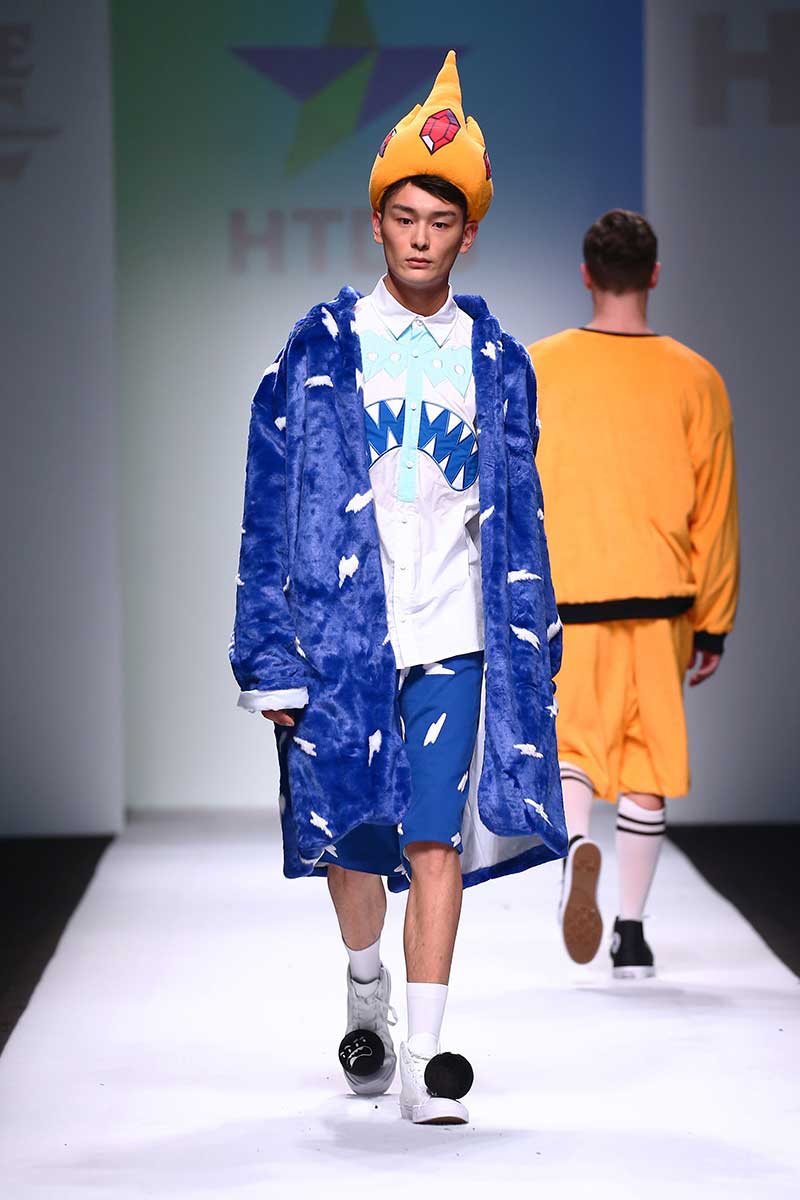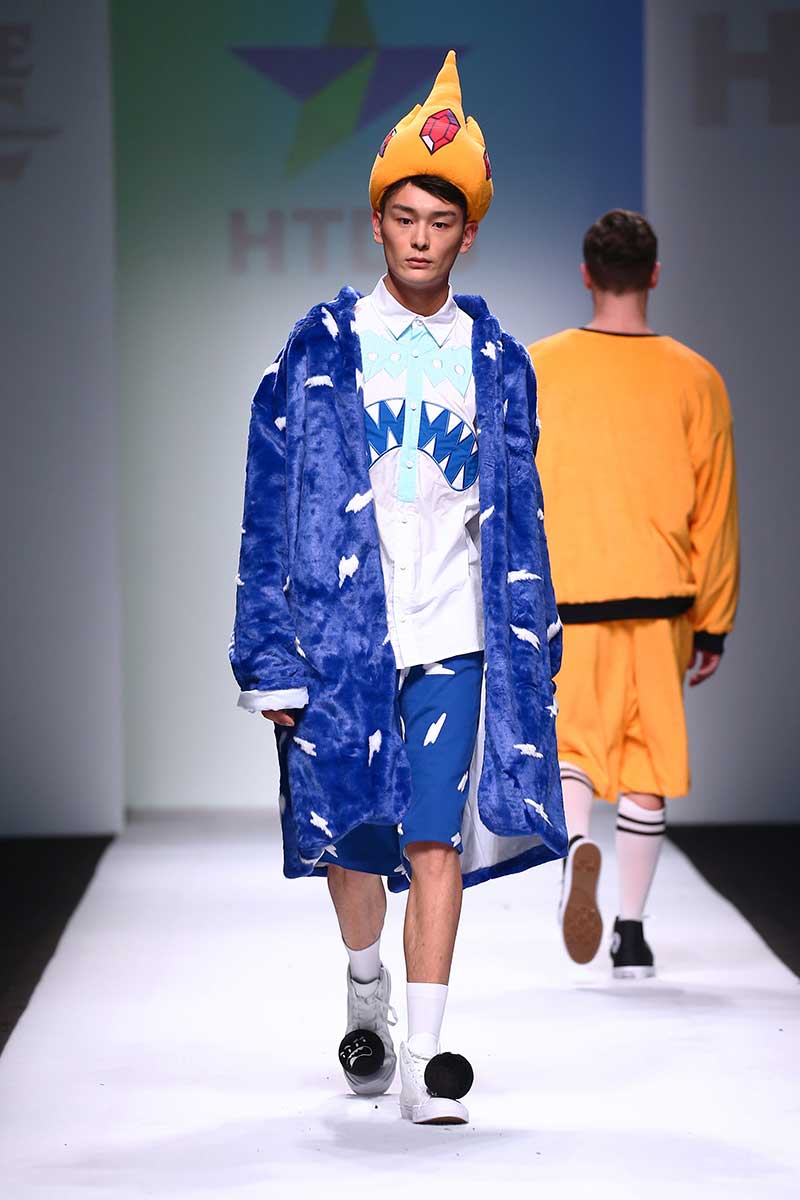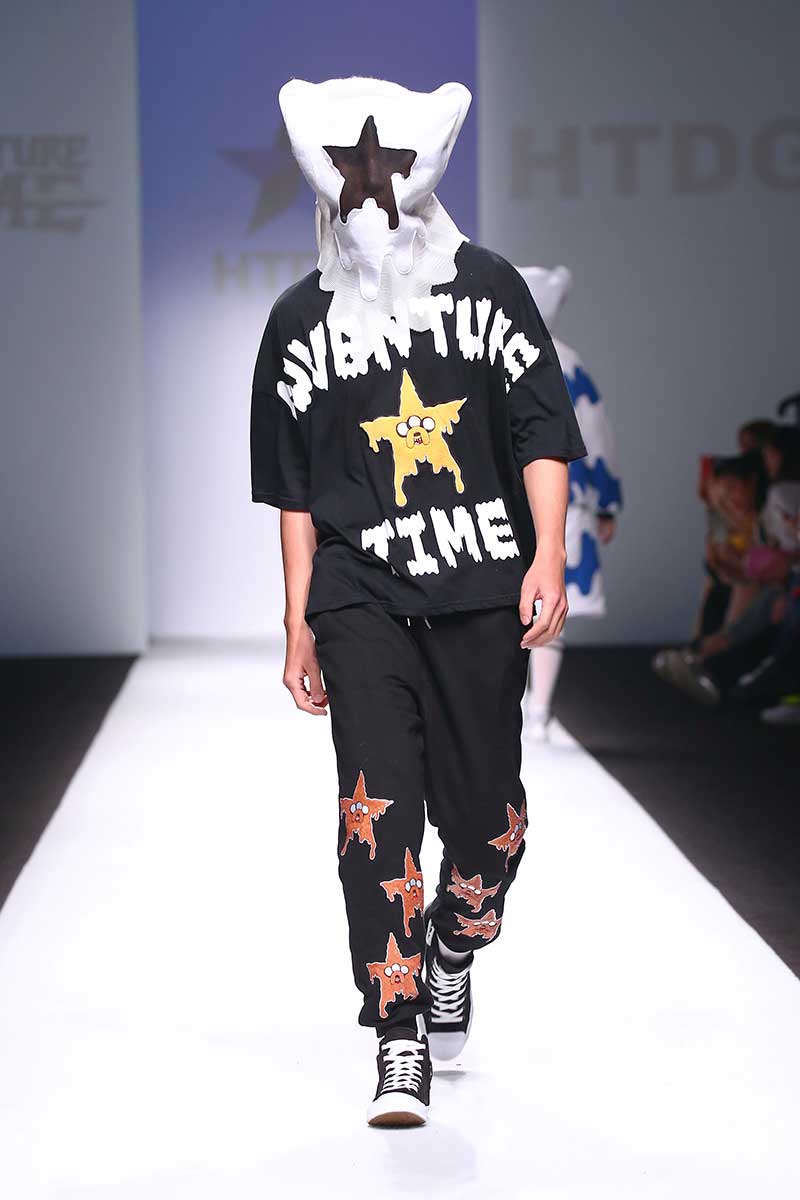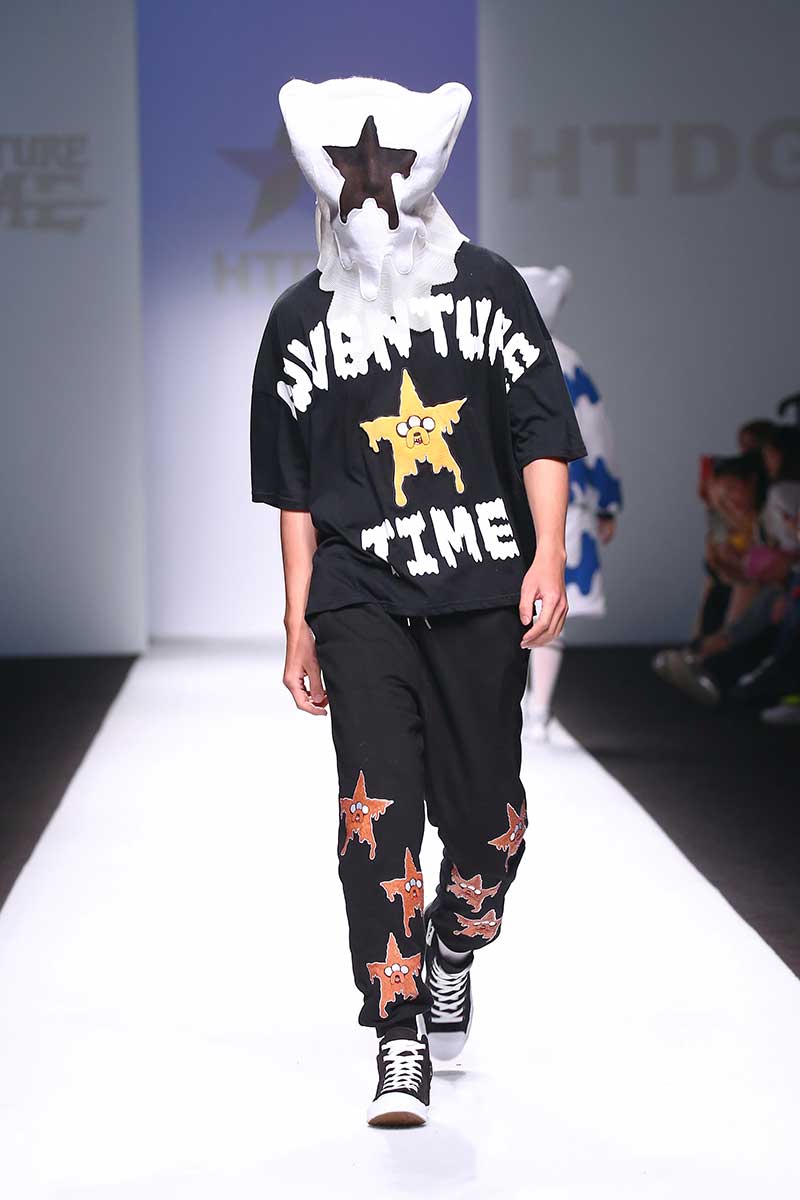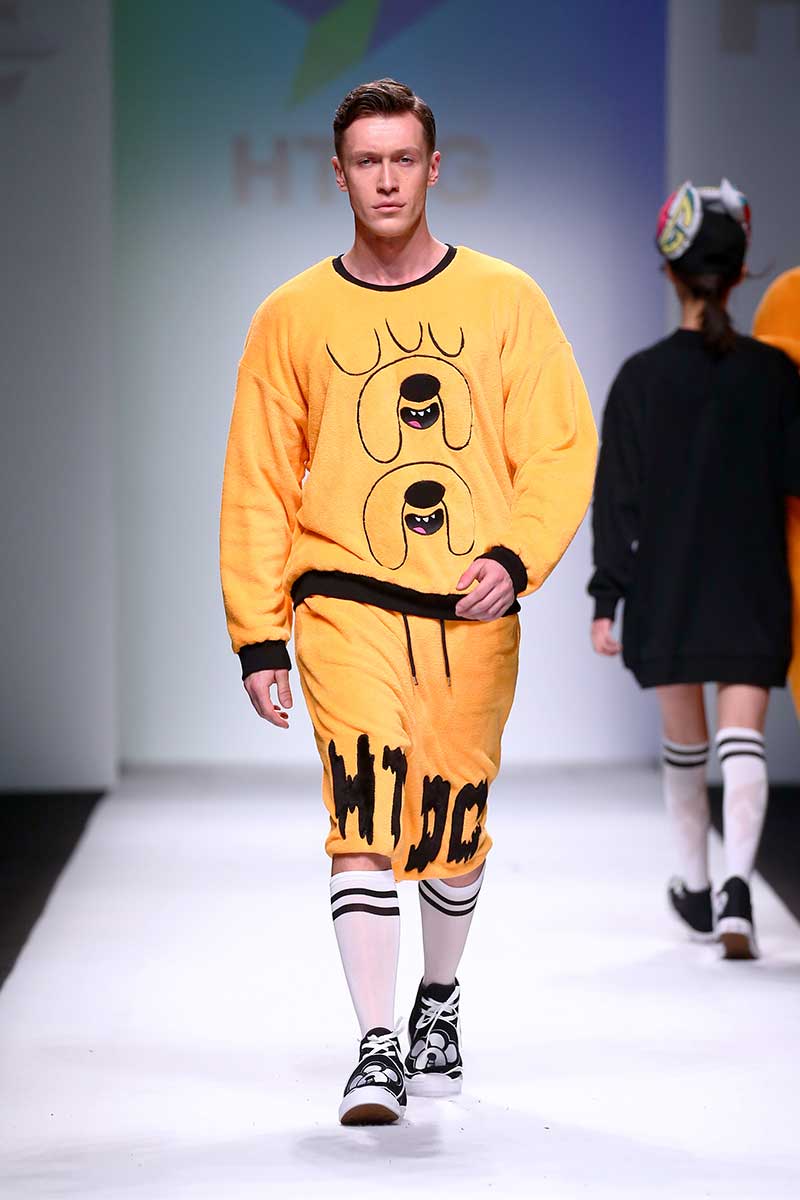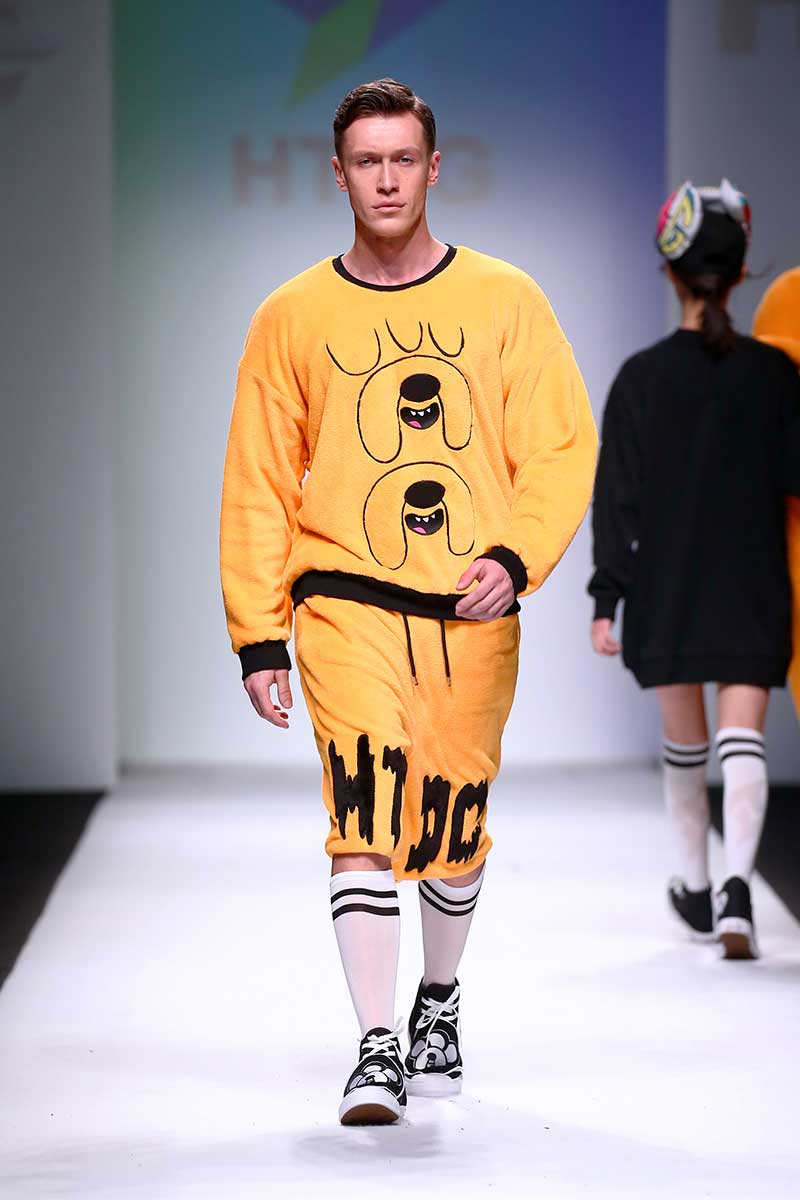 Brand HTDG by Hong Kong celebrity Leo Ku joint forced with ADVENTURE TIME, a hot animation under U.S. Cartoon Network.
The designer adapted the ADVENTURE TIME characters, bringing the cartoons from TV boxes to the collection presented during the FW16 edition of Shanghai Fashion Week.
Models dressed with exaggerated accessories like oversized crowns and warriors. Emerging the signatures of HTDG and its playful aesthetic, the collection features bold graphics and rainbow colors in oversized streetwear silhouettes and various mixed textures.