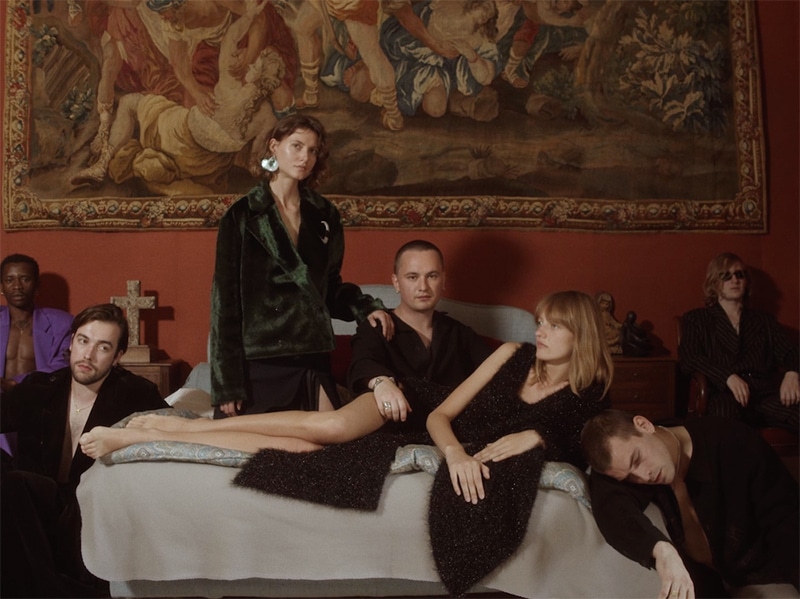 GOTHKING are back. After a pretty intense 2018 – during which the Paris-London based trio made it to the Inouis 2018 finals, played with the Estonian rap sensation Tommy Cash, Danish punks Viagra Boys and called the attention of Anthony Fantano a.k.a. The Needle Drop himself – the boys are getting ready to release their debut EP "NAILS".
During its seven tracks "NAILS" explores gothic culture, the relation between musical genres and multiculturalism, reuniting representatives from different genres and cities on different songs. The band's new music video Neue Jugend is directed by the French photographer Manuel Obadia-Wills (Inrockuptibles, i-D, Intersection) and Antoine Bal.
London-based artist and producer ASTRID GNOSIS, brings her hardcore touch on the track Suffocate With You, ascending French rap stars YOUV DEE (L'Ordre du Périph – Winners Inouis 2018), 7 JAWS and RUSKOV help out on the punk trap song Texxxho, Darkmenistan rockers POEXXXALI join on the track Franck la Fleur and the Parisian noise black metal producer McClane goes wild on 300bpm.
The release party is happening on 27th November at Le Pop-Up du Label in Paris with support from POEXXXALI and HOTEL RADIO PARIS.
Mixed by Lionel Borée and mastered by Joe LaPorta (Young Thug, Solange, Denzel Curry, Vampire Weekend) "NAILS" is set to release later this month.