"Time travel used to be thought of as just science fiction, but Einstein's general theory of relativity allows for the possibility that we could warp space-time so much that you could go off in a rocket and return before you set out." – Stephen Hawking, physicist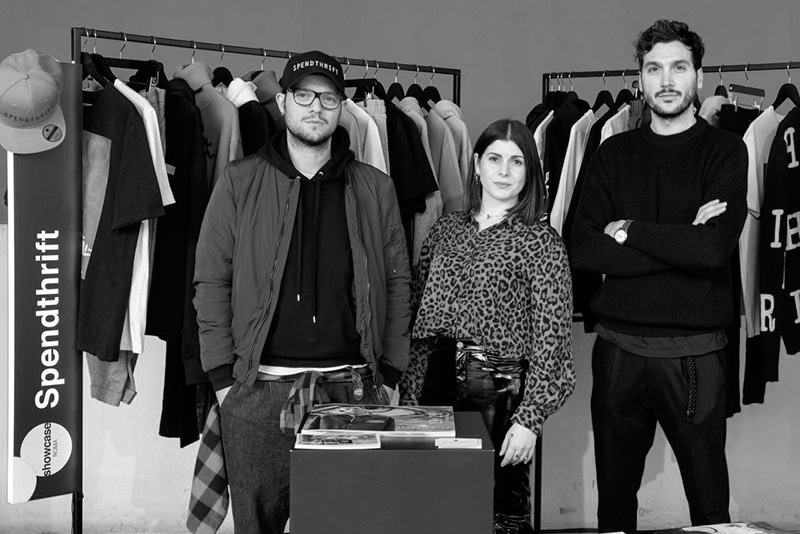 The made in Umbria Spendthrift SS20 collection is a time-travel – grossly underground. BACK TO THE FUTURE (the homage to Robert Zemeckis' homonymous cult-movie is intentionally cheeky) is an artistic trip that credibly crosses five continents and three millennia of history.
Spendthrift is a brand born in 2013 from the idea of two young guys, Federico Cancelli and Marco Cuccagna, who wanted to use t-shirts, the most casual garment ever, as a white sheet of paper on which to draw their passions.
Precious is the contribute by Francesca Committeri who has been collaborating with the duo since 2016 as a customer manager.
Their garments are arrogantly urban and religiously devoted to a democratical niche street-culture. The strong point is the sweatshirt but it is the attention to the details of the outerwear – over and minimal – that honestly has caught my attention.
We met Federico and that's what he told us.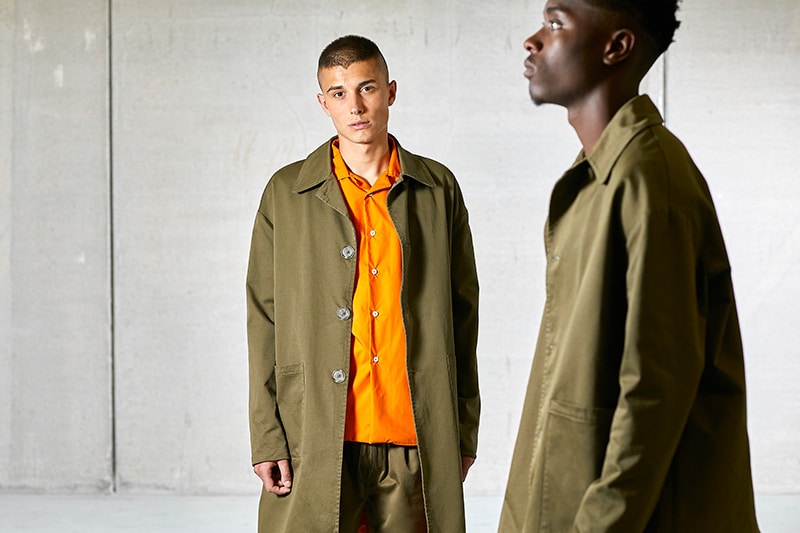 Hello Federico! When and how did your interest in fashion start?

Marco and I have always been friends with completely opposite styles. My passion for fashion was born during my childhood. My mom was the owner of a clothing company.
Since I was a 6-year-old boy, I have been fascinated by the sewing machines noise and I was hypnotized by the transformation of sketches and fabrics into beautiful garments. By then, I started to develop a real passion for my wardrobe and subsequently for drawings.
Marco has always had a predisposition for graphics and drawings and after discussing these passions together, our interest in the fashion industry was born. Since then, it was really easy to express our visions on a white t-shirt.
What is Spendthrift? Why this name?

Spendthrift Brand stems from the need to express our visions which is a direct consequence of our points of view. In the Italian language, Spendthrift literally means "spendaccione", you know, a person who spends a lot of money. This name is partly related to our lifestyle, but above all, it represents the willingness to spend time doing something we strongly believe in.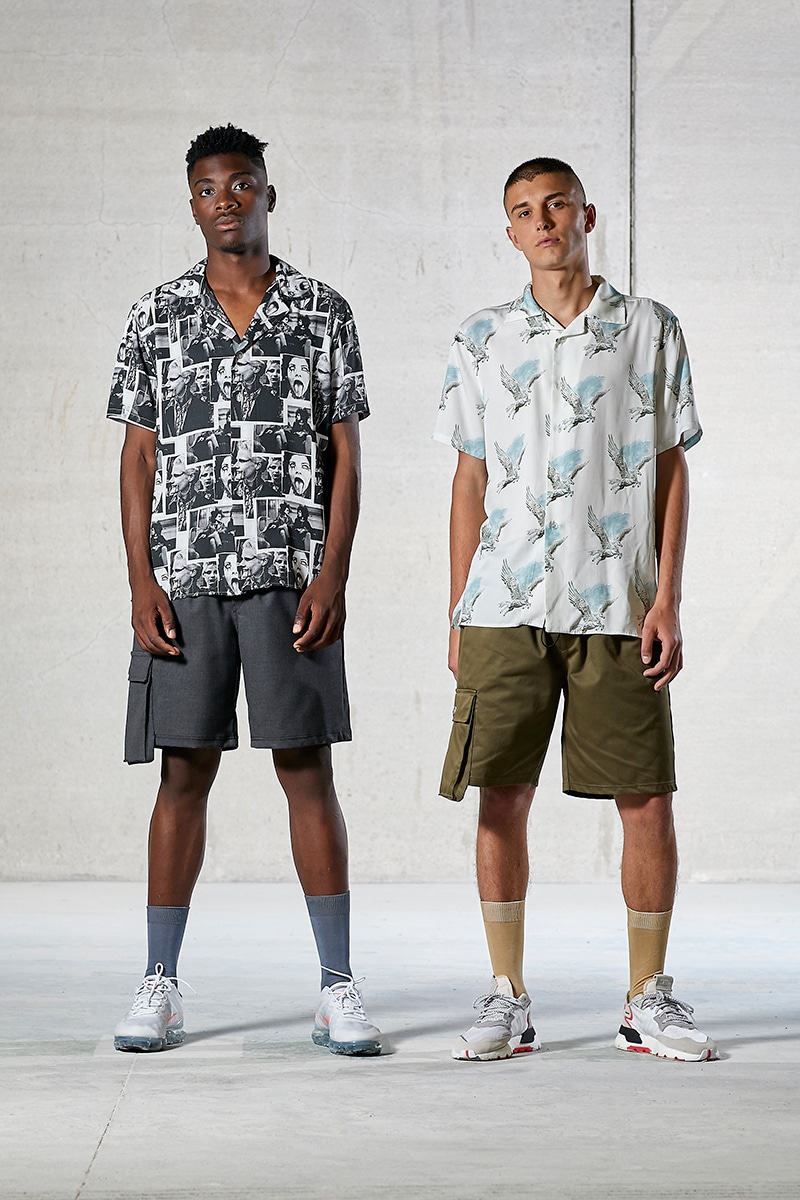 Spendthrift is above all t-shirt and experimentation. Tell us something more about your creative process.
T-shirt is a key piece that transforms every outfit. We like it because it embodies the power of simplicity combined with a powerful communicative capacity, a sort of white canvas on which to draw our visions.
Our creative process is based on graphics together with particular attention to details, fabrics, and shapes. We have a vision and we want to communicate it. When we transform graphics, we do it with the intention of bringing them to life, expressing our unbridled passion for art and fashion. Consequently, garments take shape from what we want to express. Soften shapes and reduced volumes contrast with stunning and extravagant images. A perfect mix and match of our styles and points of view.
Your items are made in Italy: comfy, fresh and at the same time researched. Who is your top customer?

We are our top customers. Our purpose is to create clothing that we like and we can wear too. It's a never-ending challenge, cause we are the first critics of our work.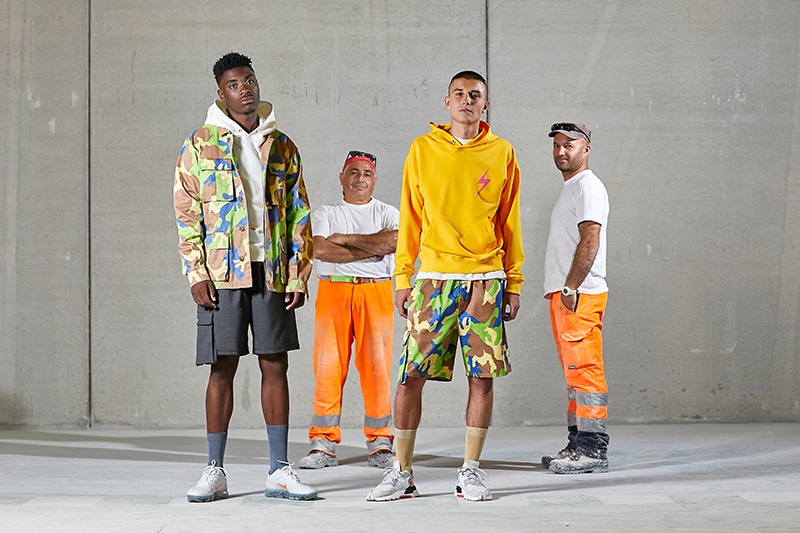 Today, what is the winning compromise between fashion, business, and fun?

The right key to understanding lies in the harmony of the elements, as in everything.
Having fun creating something that we like, attracting people's attention, but at the same time trying to get a profit from it. This is, in our opinion, the winning compromise between fashion, business, and fun.
And what is the future of fashion?
The future of fashion are digital customers who will buy designs directly from designers and will produce by themselves different pieces of clothing.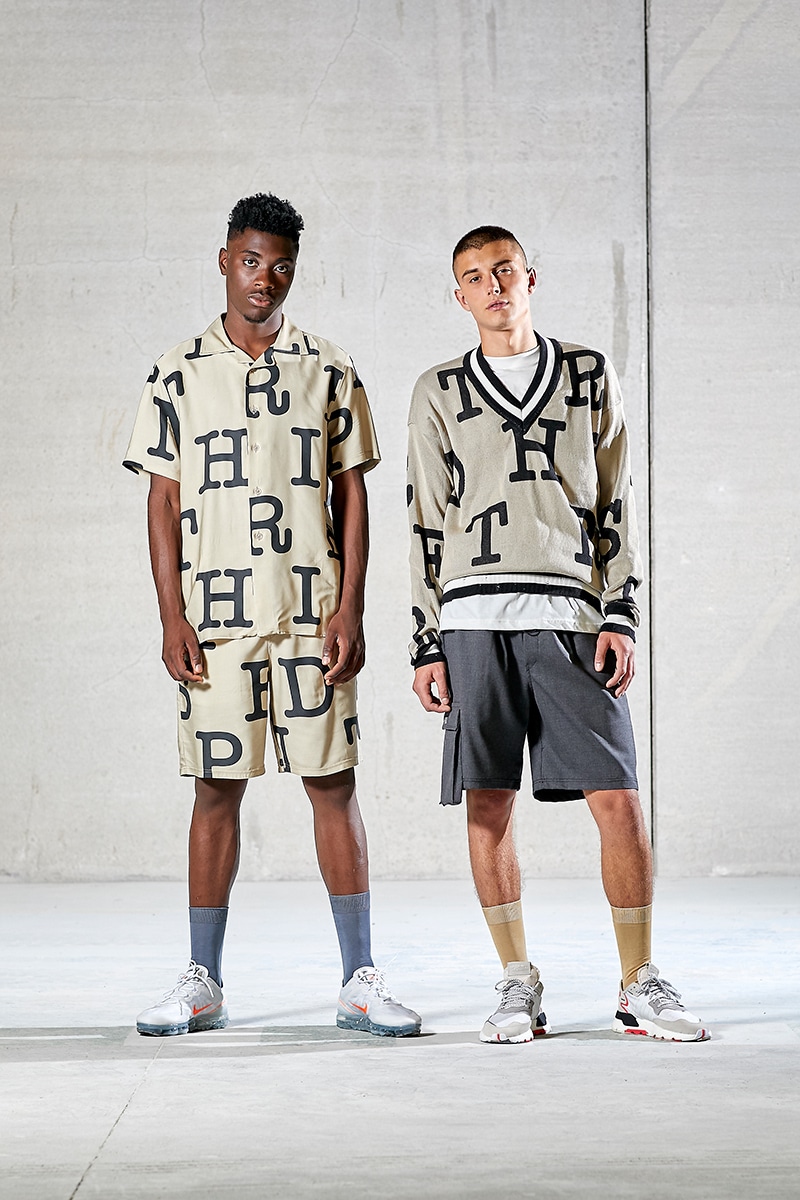 The new collection and its key piece.

BACK TO THE FUTURE Spring/Summer 2020 Collection represents the beginning of Spendthrift artistic journey. "We go back to our first graphic concept, passing through different cultures and historical periods, proposing iconic images and painting plays." 
Taking inspiration from the movie Back to the future, we undertook a journey: from Ancient Greece to the Renaissance and from Punk to Pop culture.
Graphic themes intersect mash-up and plays of colors in which Zeus is wearing a pair of "Off-White Nike", Medusa becomes a blogger and La dama con l'ermellino by Leonardo da Vinci becomes an influencer. This collection confirms the unconventional street-wear soul of our Brand that combines history, art, and culture together with new trends. Soften lines and reduced volumes are the new SS20 mood. Jersey remains the primary fabric on which to express our creations with colors that recall a summer sunset on an Umbrian marble quarry. In this collection, knitwear gains the upper hand on sweatshirts with big printings on jacquard sweaters. Soften fitting and fringed hems emphasize our "unconventional" street-style. The Asian influence is underlined by the fabric choice: popeline and twill cotton. Shirts have soften lines and are extremely minimal.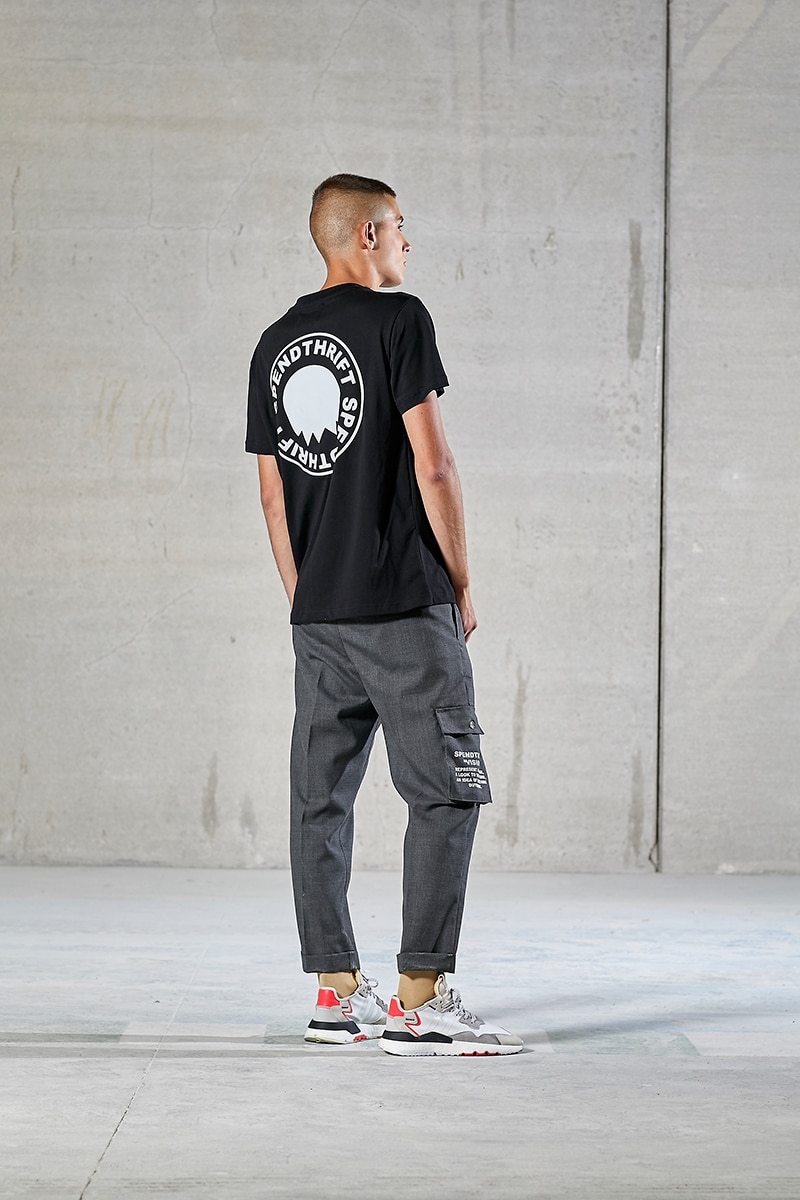 As always, our last question… According to you, what is really FUCKING YOUNG!?
Being brazenly out of the box and daring without limits is really FUCKING YOUNG!