While some designers might be secretive around the building of their collections and feel a competitive force building rivalries, we are seeing more and more designers taking a more collaborative approach. Beyond creative borders, we take a look at the positive side of "DIT or Doing It together" against the austere backdrop of today.
Das Leben am Haverkamp is a Dutch collective formed by four young fashion designers – Anouk van Klaveren, Christa van der Meer, Dewi Bekker and Gino Anthonisse. All the members have their individual label, and presented them collectively at the recent Amsterdam Fashion Week. Together they create the novel context necessary for their unrestricted way of working and thinking. Their headquarter is a laboratory at Haverkamp, in the outskirts of The Hague.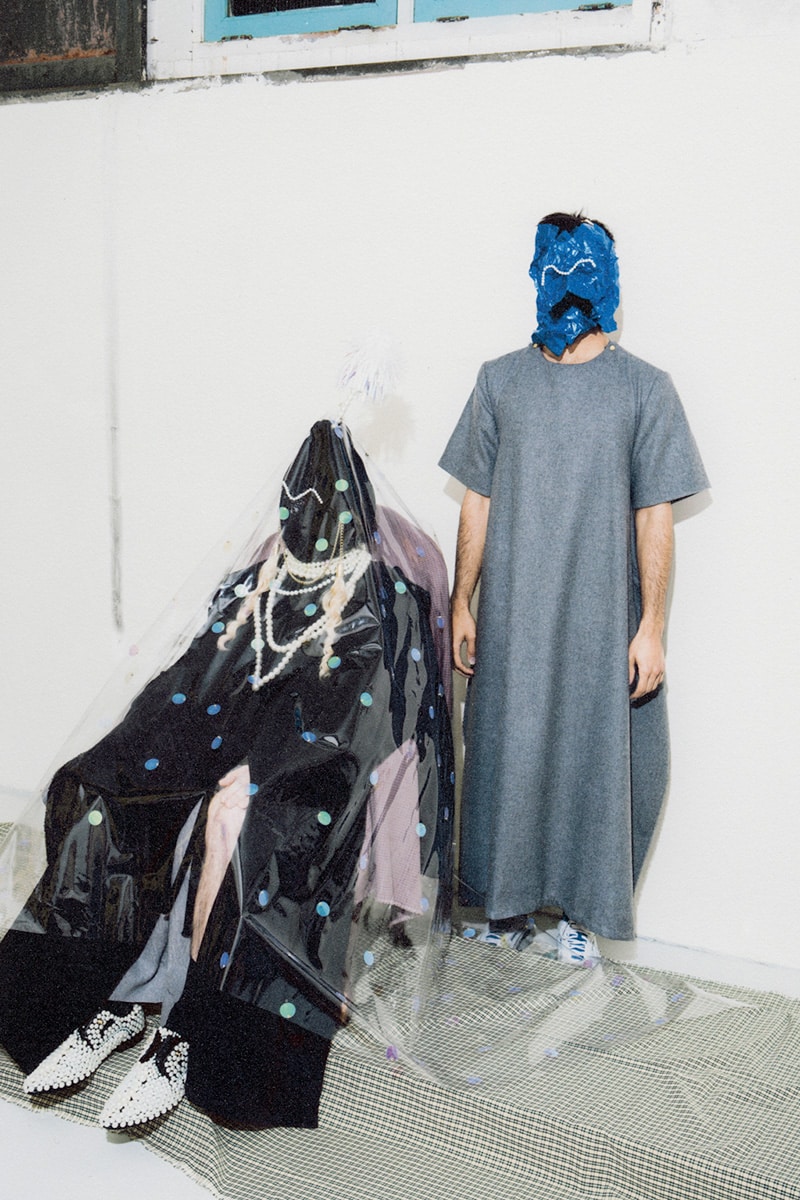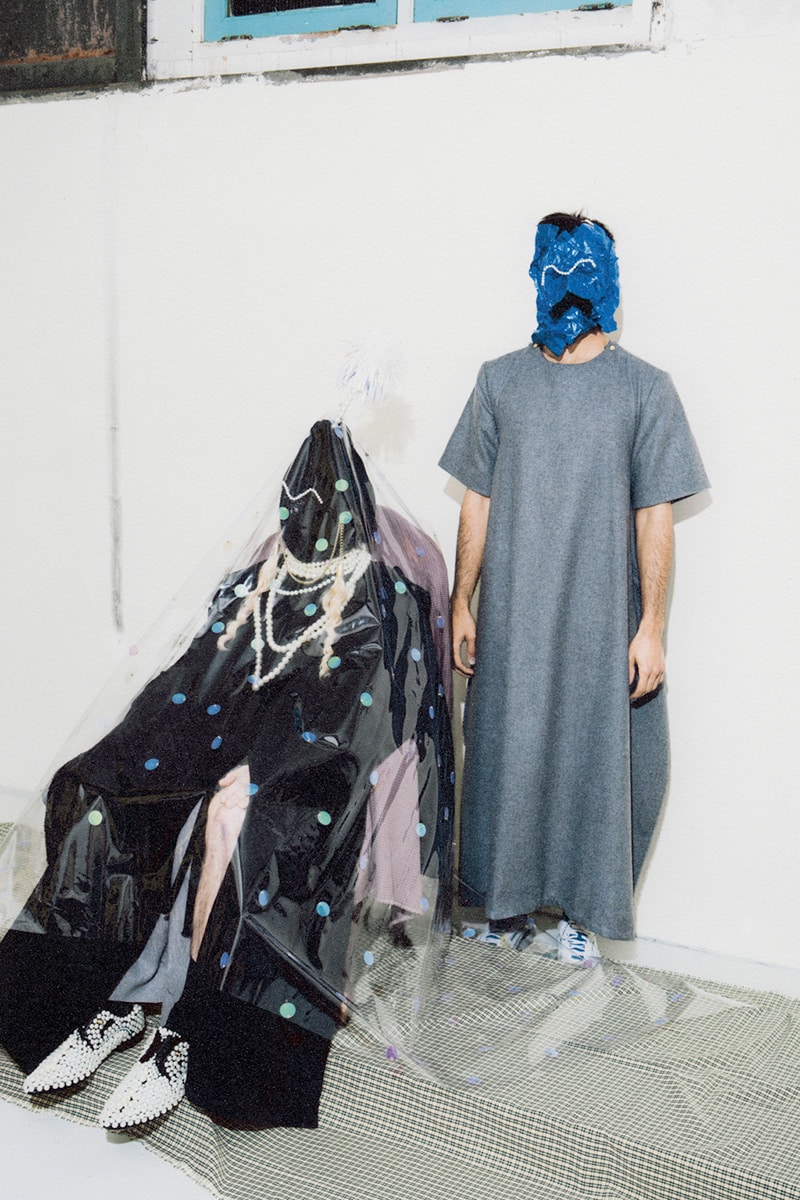 Tell us a bit about the concept behind Das ​ Leben am Haverkamp.
Christa: We've been sharing a studio space since graduating in 2013, it didn't take us a long time to discover that we all have a very similar approach to fashion. For example, we share a strong opinion about certain conventions in the fashion industry. We like to decide our own pace, are interested in making people aware of the value of clothing instead of creating the sense of it being a disposable item.
Dewi: That is why we bring out a new collection only once a year, and it might be an addition to our previous one instead of a replacement. Also we take great pleasure in working on projects that are related to fashion in unusual manners – like performances, organizing an event in a supermarket or even curating an exhibition.
Gino: Together we can offer other possibilities to make a statement and reinforce the Das Leben am Haverkamp universe. In addition to this, we believe that if you are four it enables the individual to have more impact. An impact towards the public but also inwards as you always have three critical likeminded creatives around your work.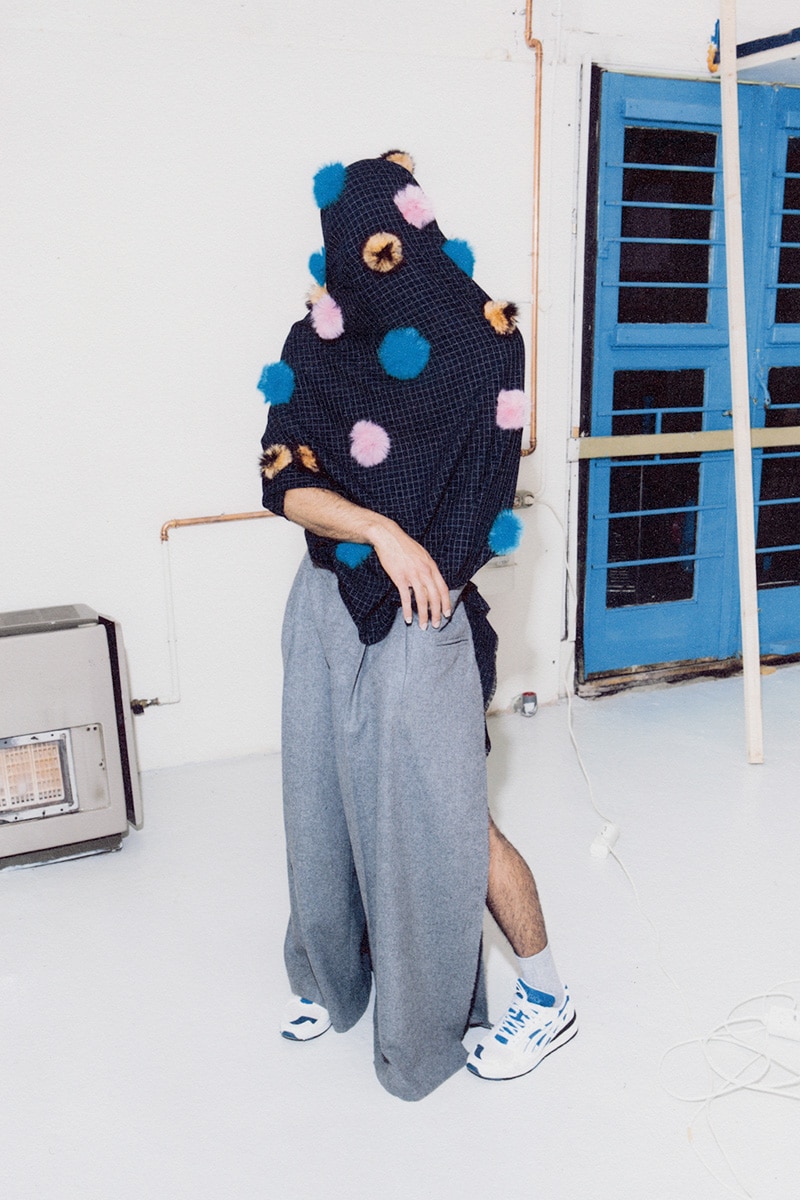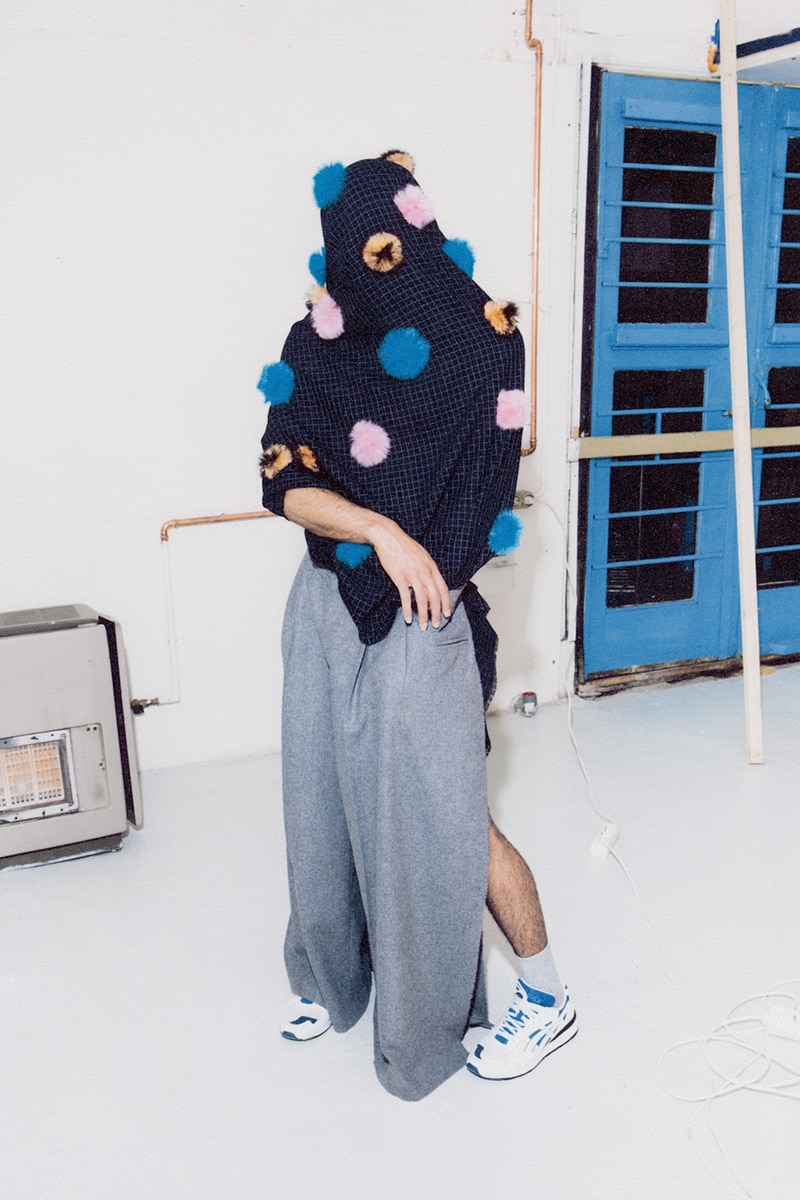 What unites all the members of Das Leben am Haverkamp and what's the story behind the name?
Dewi: We all share quite a surreal and quirky aesthetics with our designs. Perhaps this is why our work compliments each other. I think this reinforces our movement. But besides those aesthetics, we work with overlapping themes as well. Sometimes our ideas do clash but this can bring tension in the collective, in a good way!
Christa: Our themes overlap strongly but we have a very personal style in design. For instance, we are all quite engaged with folklore traditions and working with masks. We are all attuned to a more light or joyous tone, although the subjects can be heavy. This creates a certain tension when you see our work together. Our collections are like people that are in a romantic relationship, they belong together but you can't really rationally explain why.
Anouk: Our headquarter is a laboratory at Haverkamp, in the outskirts of The Hague. Despite the freezing cold in winter, the abandoned building is a pleasurable place to be. Experiments take place in their year-round playground – a motley mixture of black and white cats, purple pill bugs and wild plants that wangle their way in. The name of the street is the origin of the name of the collective. It means: The life at the Haverkamp.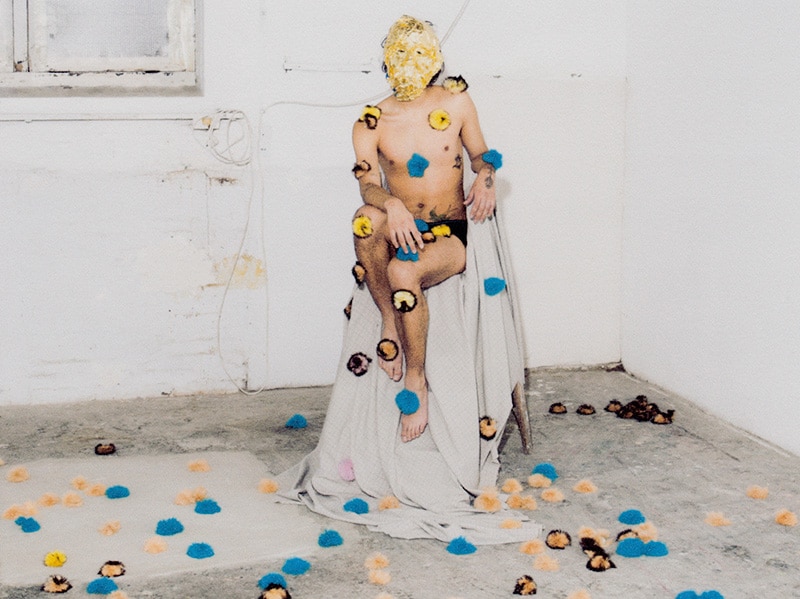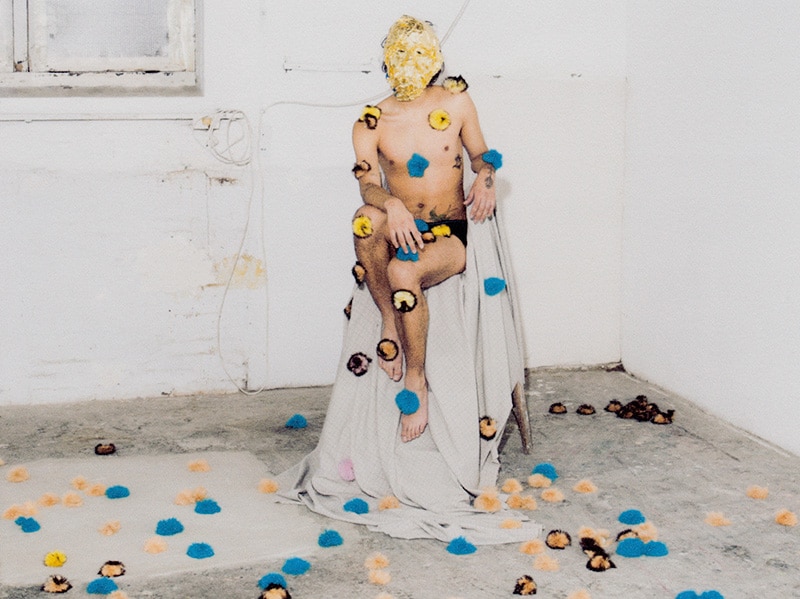 How does the collective aspect work?
Gino: We are running our individual labels, but develop and expose them in a collective setting. We share a studio with the four of us. With giving each other feedback we are honest and have strong opinions, this really helps during the process of the collection. Besides our individual collections, we work on collective projects, which are more like art-direction and curatorial assignments.
Dewi: Working together with the four of us has a lot of advantages. We can divide certain tasks as press, sales and finance. Besides all the practical advantages it is a lot of fun to work together.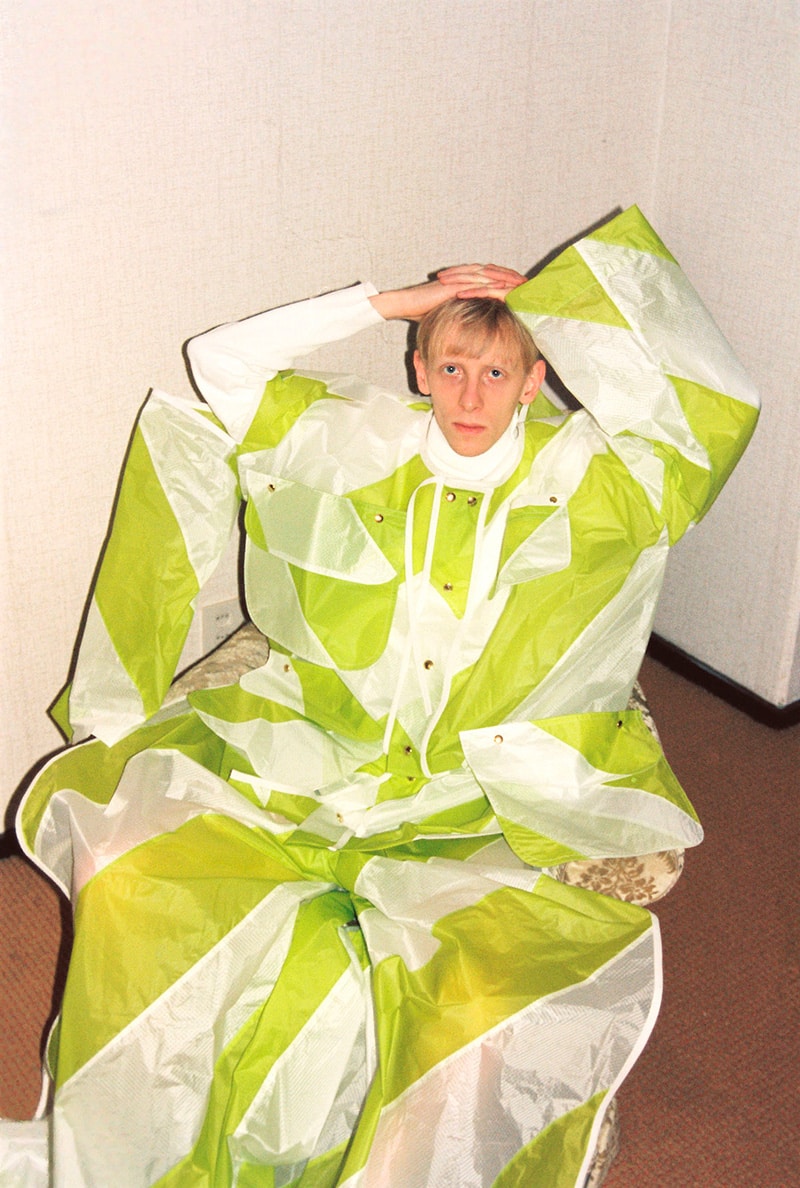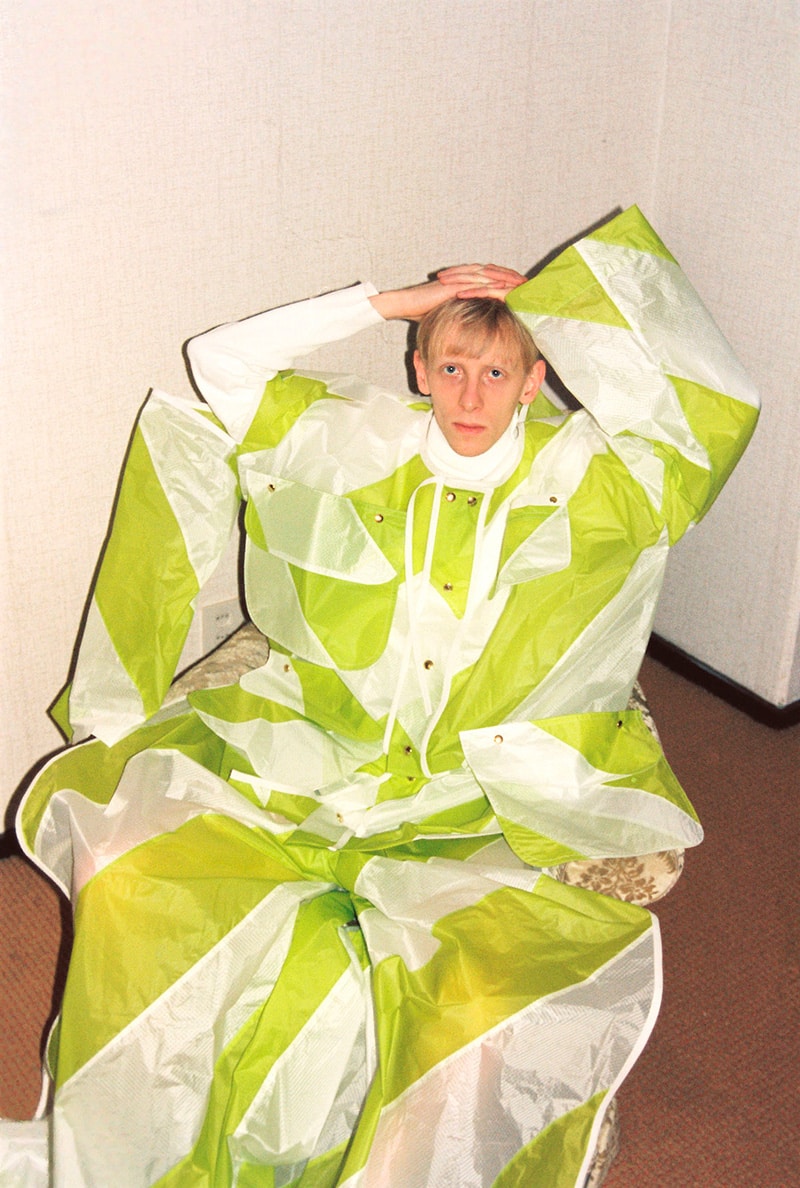 Going back to your individual brand DNA, could you tell us a bit about your roots?
Gino: We all studied at the Royal Academy of Art, where we got to work a lot with textiles. After the first year we had to choose between textile and fashion. We all chose fashion but kept working on textile experiments. Together with our interest in folklore we have a lot of overlapping themes, techniques and materials we work with. Although we overlap in themes, the end result is always very diverse. I, for example, start my work with creating collages. Combining this with classic garments and ethnic elements together with strange materials and techniques. I aim to create designs that are surprising as well as surreal.
Dewi: I try to find an ultimate balance between humor, the everyday life and fantasy in my work. This results in an imaginative world of primary colours, plastics and classic menswear.
Christa: My work usually focuses on a selection of traditions and specific visual cultures that is translated into a series of paintings, collages and fashion designs. It has an autonomous starting point and is later on released into an applied world.
Anouk: I try to explore the sharp edge of aesthetics. My work revolves around the alienation of the human body. By playing with cultural relativity of beauty I aim to put the luxury industry in perspective.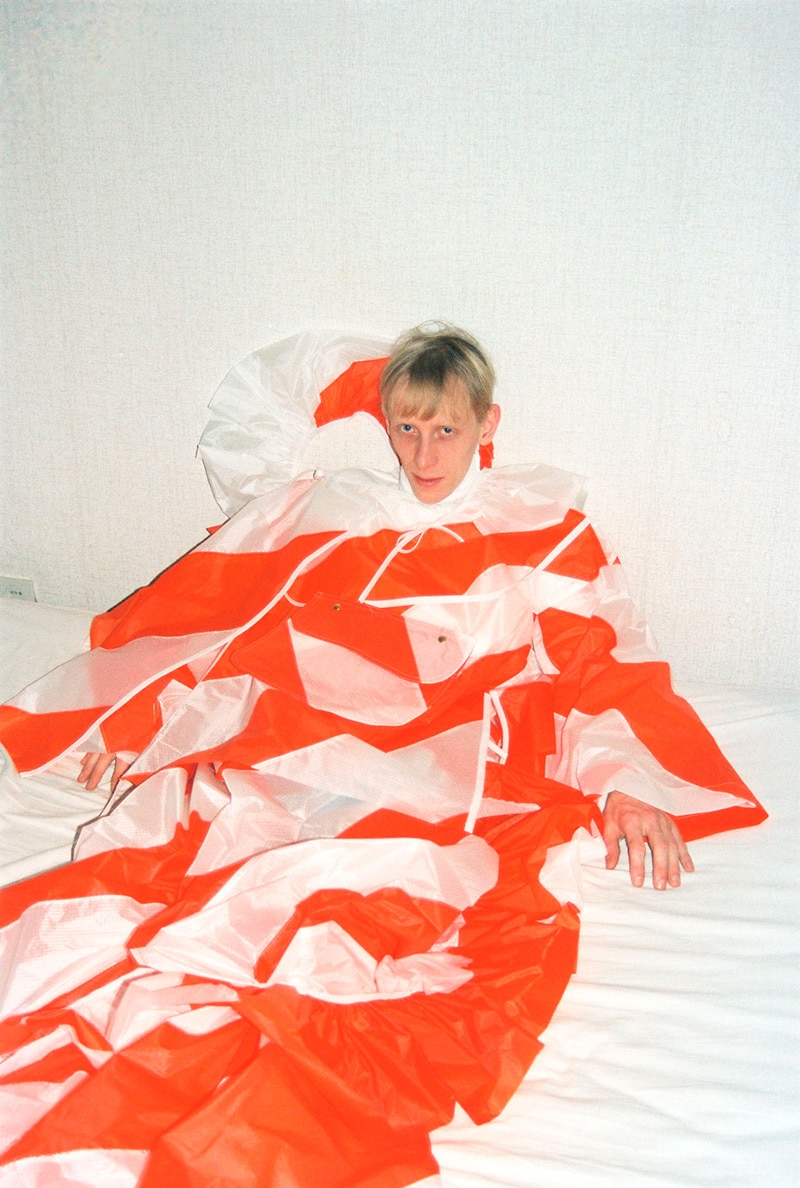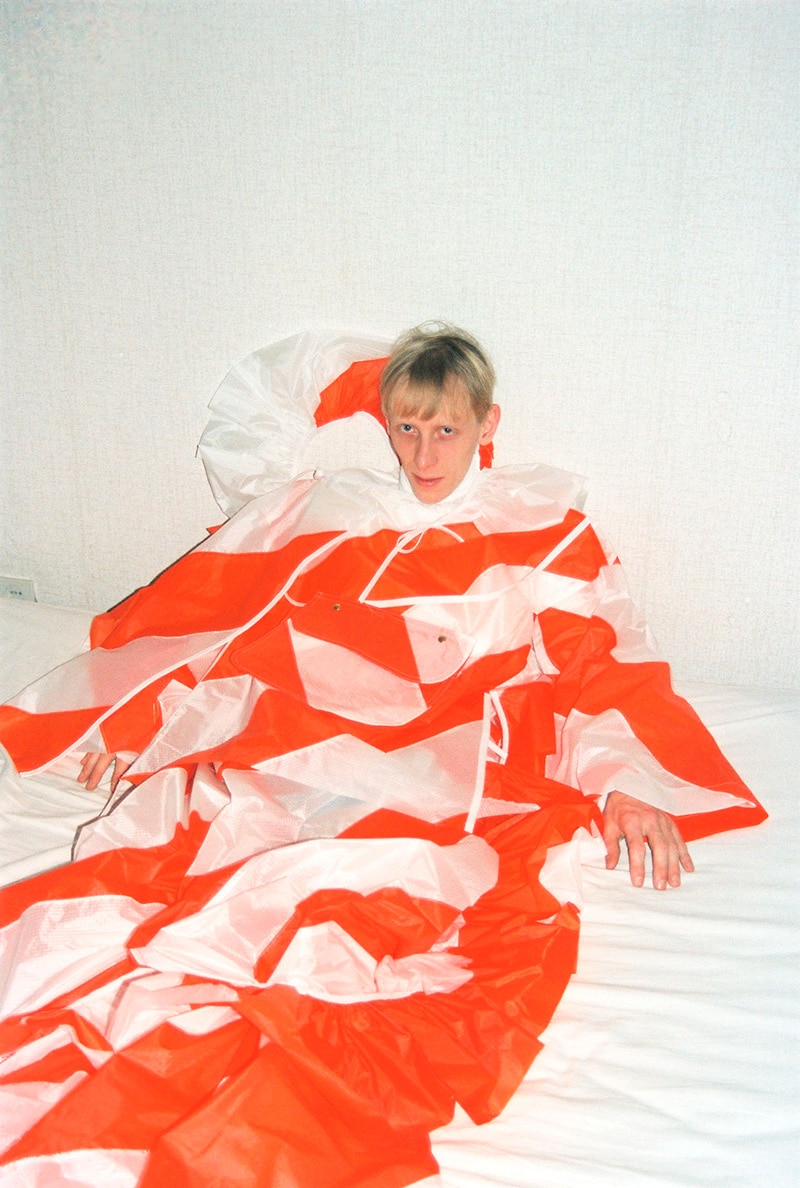 When did you know you wanted to design clothes?
Anouk: Although I completely misunderstood the whole fashion thing, I was six when I first started sketching dresses (way too sweet).
Gino: I was always disappointed in the size of the menswear section, compared to womenswear. So I decided to do something about it, haha.
Christa: Oh gosh! I am pretty sure I had no idea what I was getting myself into, but I remember wanting to have a creative profession and loved to work with fabric from a young age on. My mom subscribed me to a fashion education and I am still thankful for that.
Dewi: At the age of five I was sketching fashion designs and I was working on a small pink children's sewing machine. But as a teenager I was pretty certain I wanted to become a pathologist. I made the switch right in time and went to art school instead.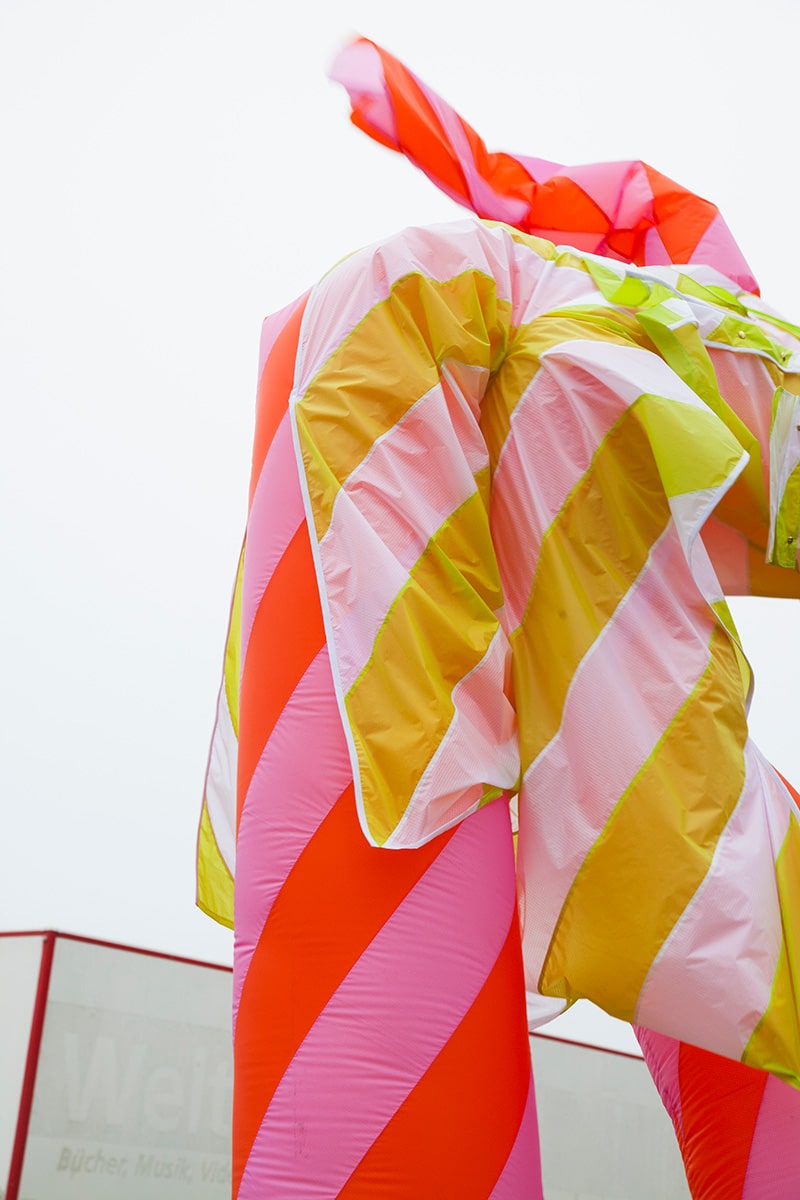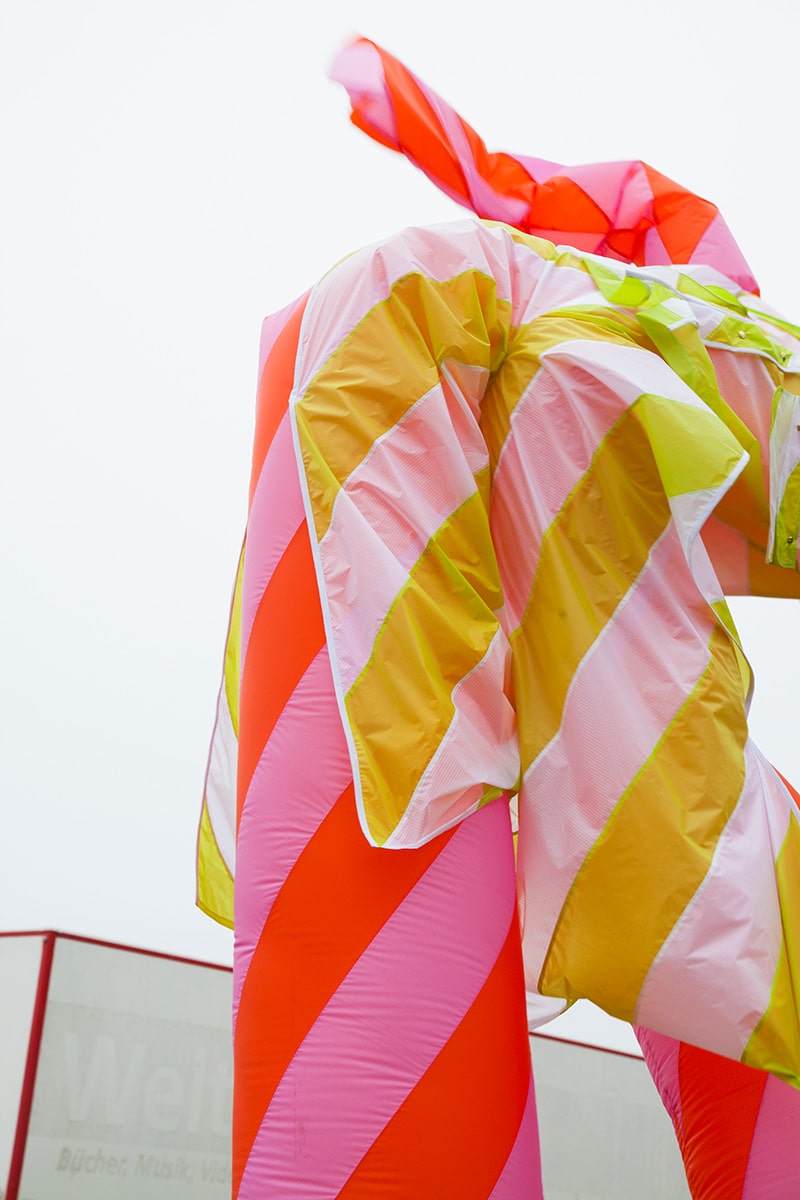 What were your teen years like, music is always influential, what did you listen to?
Christa: Perhaps we are not part of the cool kids, but we all enjoyed some Destiny's Child when we were younger. Fortunately this did not rub off on our current work too much.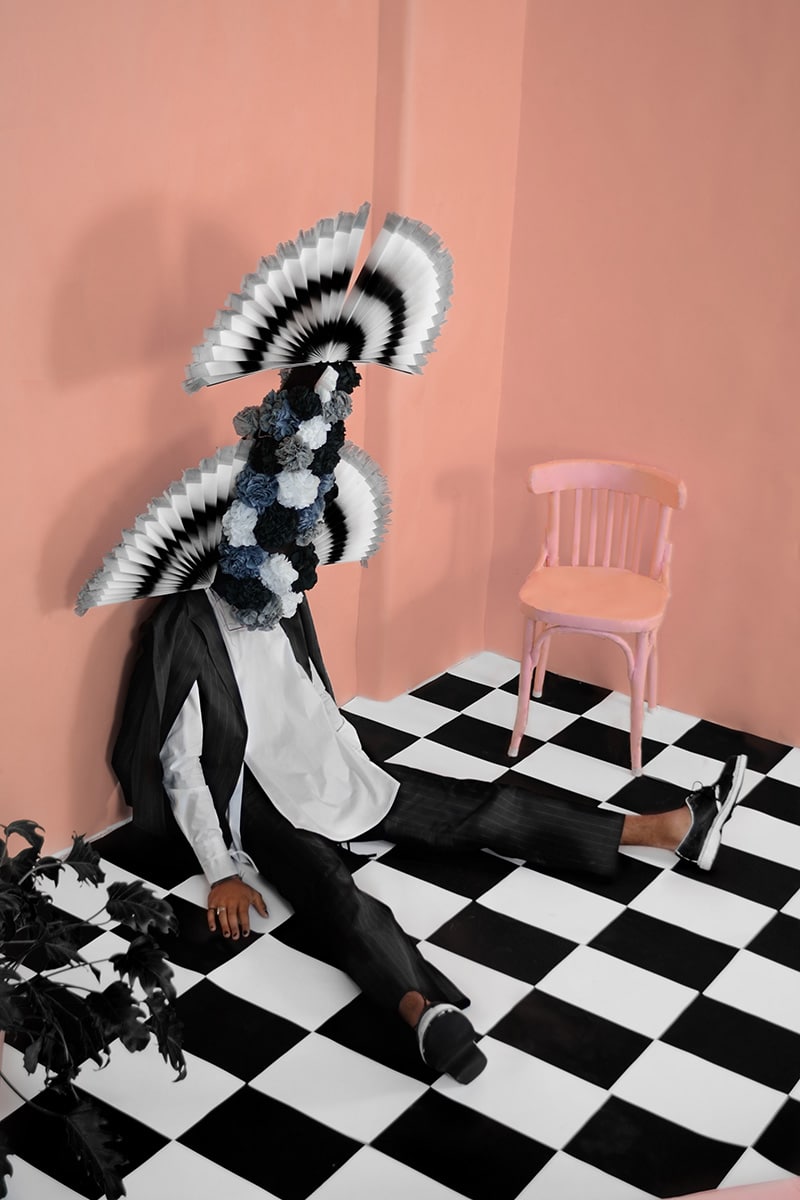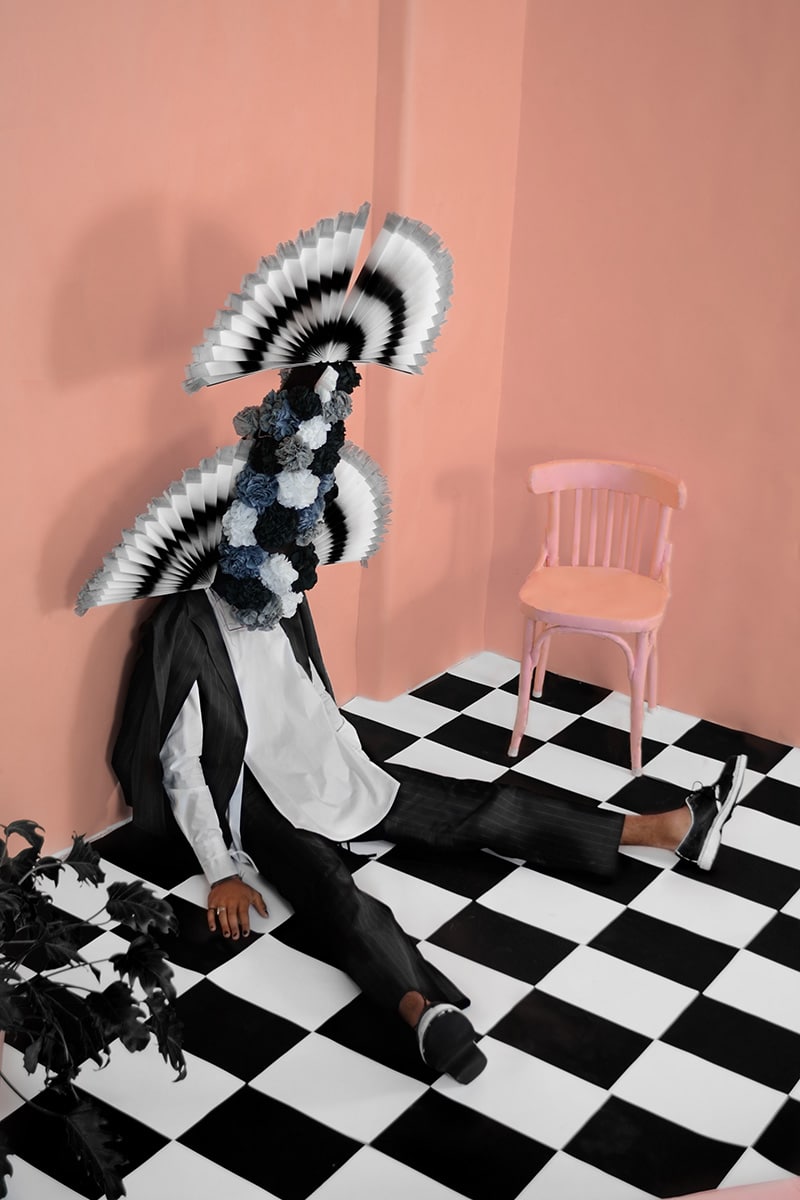 What are your strongest creative influences?
Gino: Folklore is something we're all very interested in, because it is related to a lot of themes we all work with. Our unconventional approach to design and fashion results in thought-provoking, unpolished work, often inspired by alter egos, boyhood and floral curtains. These are just some examples of themes and show inspiration could come from everything. There is a whimsical undercurrent in all of your collections, with recurring references to the illusion of gender and abandoning social norms.
Where does that come from?
Anouk: These topics are intrinsic for fashion as a discipline. We don't see a necessity in just producing more clothes, and rather explore the meaning of fashion in today's context. Even if you wouldn't call yourself someone that is into fashion, you are defining yourself with what you wear. Fashion is an inevitable cultural expression. It is related to a cultural collective memory, full of connotations and information about background, gender, religion, profession or sub cultural nuances. We like to play with the written and unwritten rules of this system.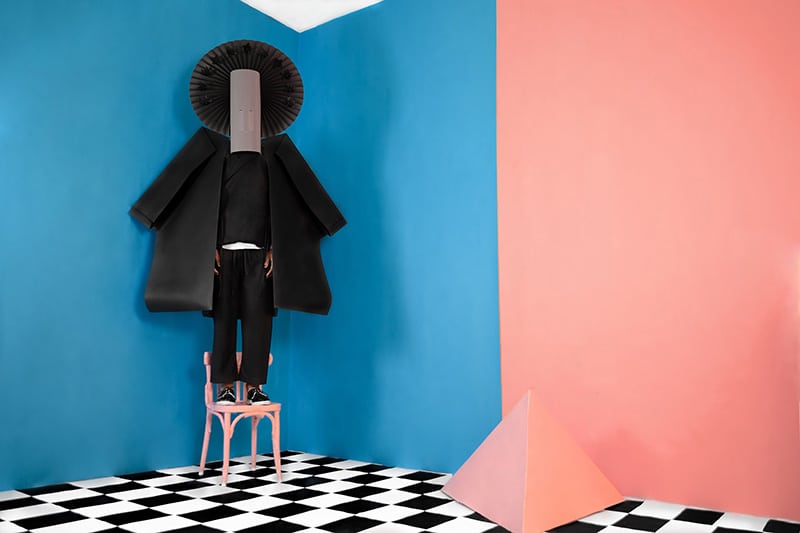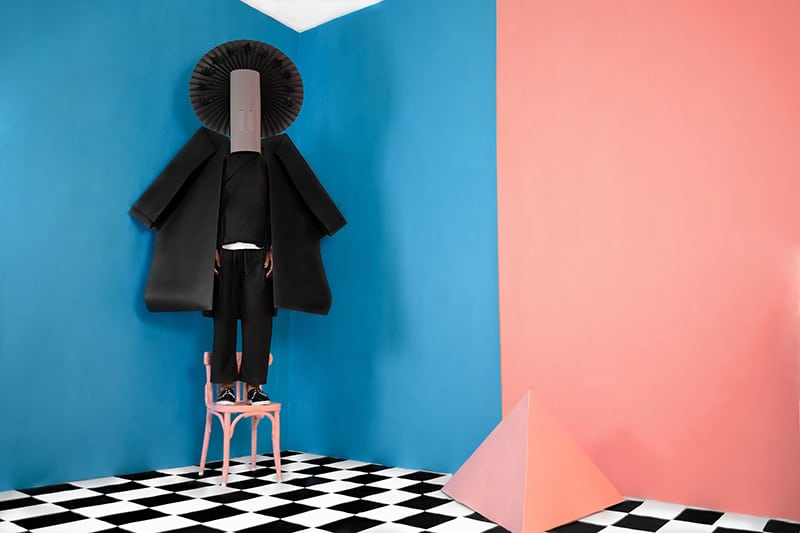 With such a wide variety of genres, how do you filter your inspiration?
Dewi: Inspiration isn't something that needs to be filtered, I would say, and it can come from many sources at the same time.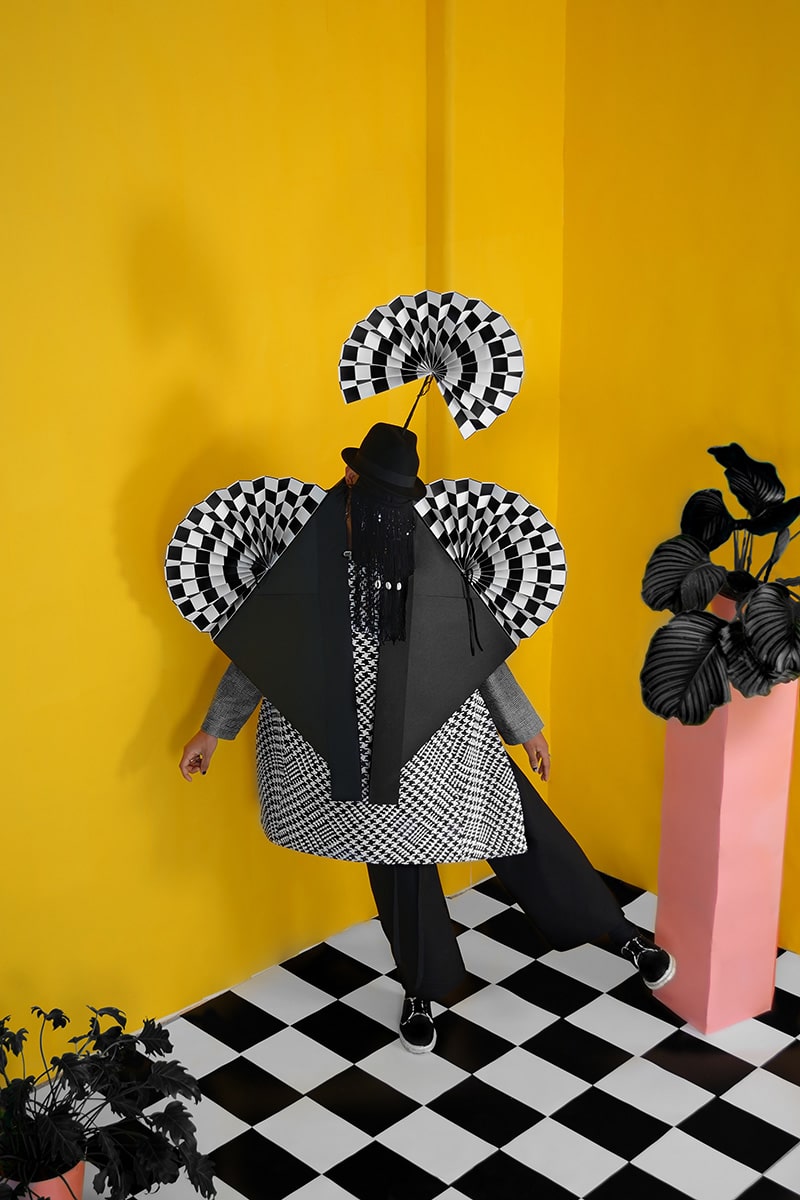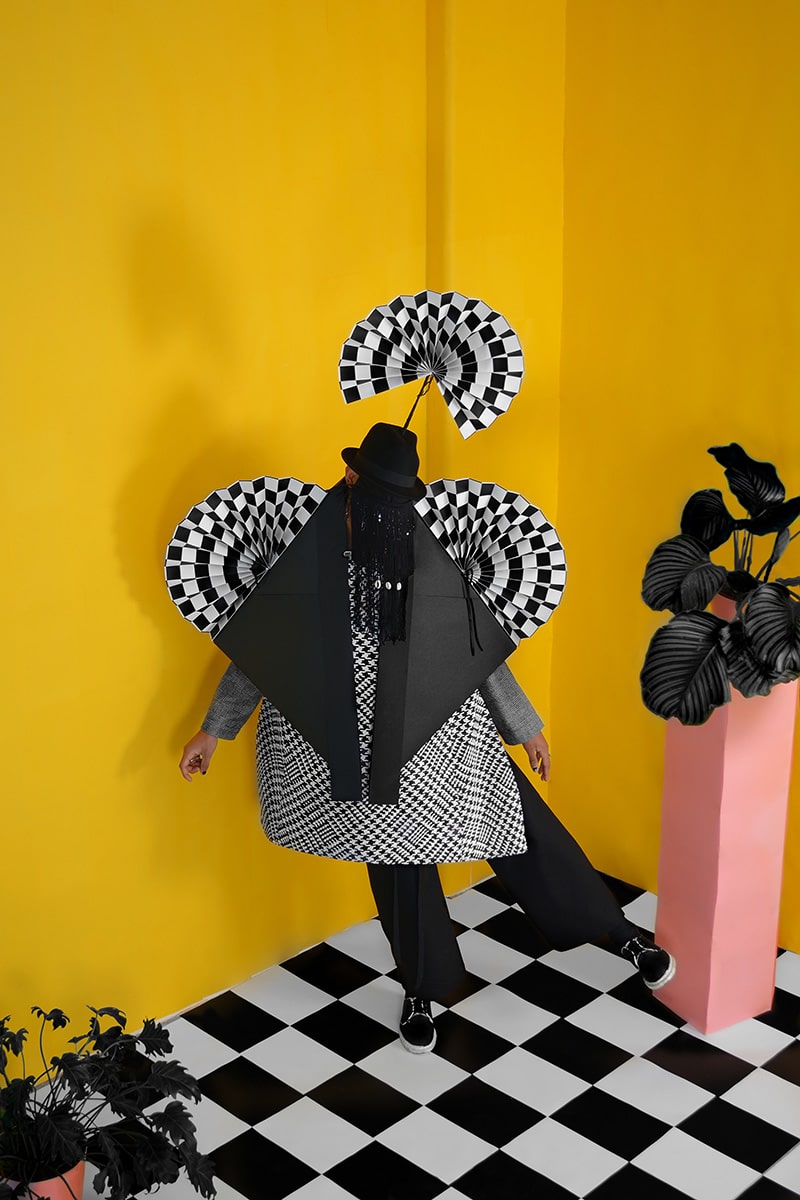 Is there a Dutch aesthetic that sets it apart?
Anouk: Seeing the characteristics of a country is hard when you're part of something. I would say that many Dutch Designers prefer "unsexy" over "glamour", which might be a result of to the down-to-earth mentality of the country. In a fast consuming society, more and more people are turning towards eco-friendly options and realizing that the economy should be more circular.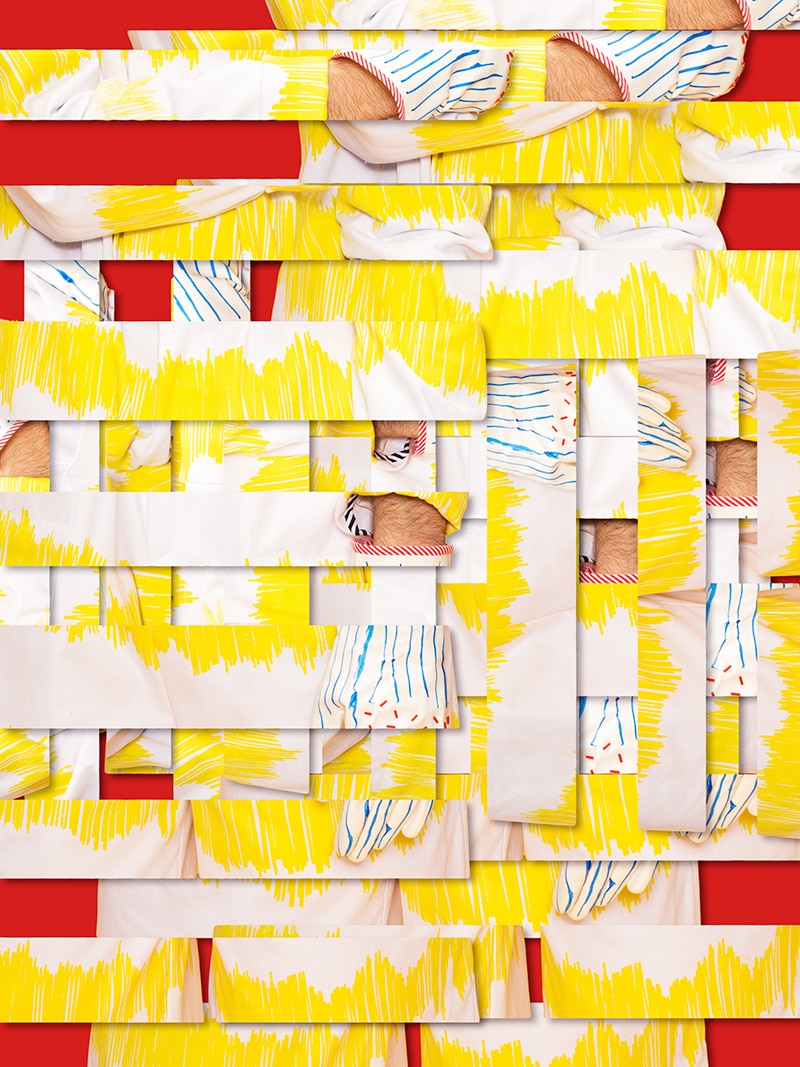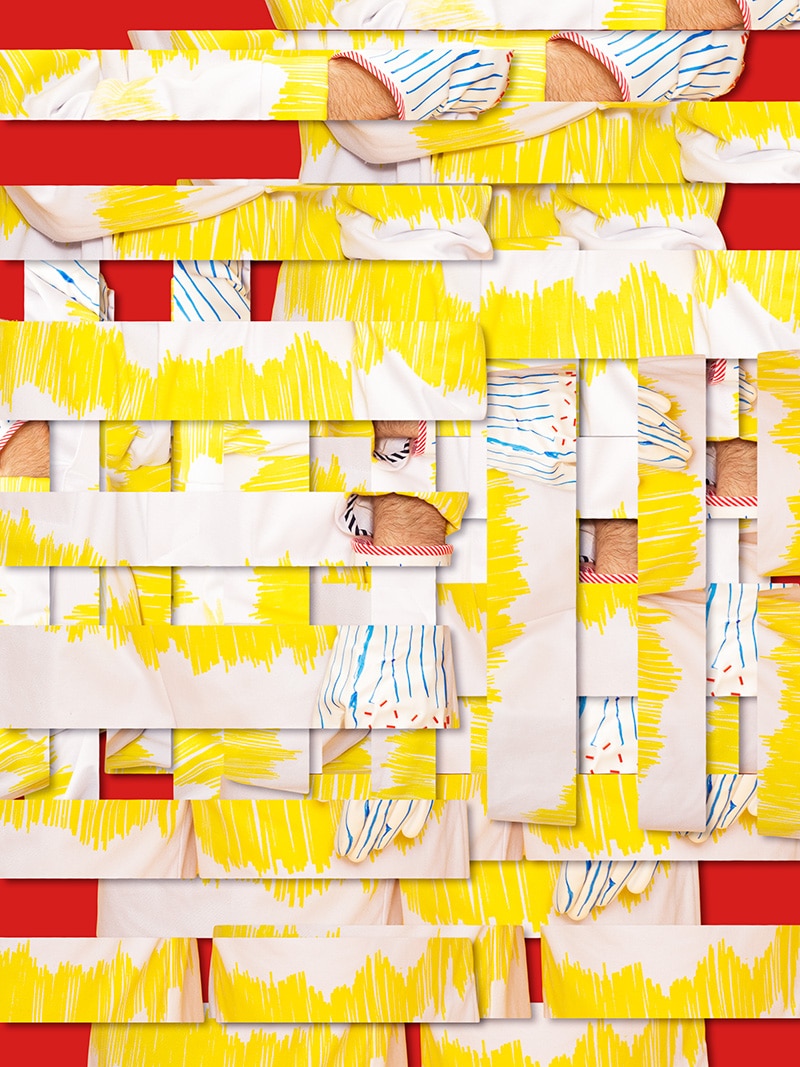 I heard that you worked with deadstock, how did that opportunity come along?
Christa: As a small label it makes a lot of sense to work with deadstock fabrics because we have relatively small collections and chose to make every garment a limited edition. In this way it works really well to choose from limited edition materials.
Anouk: Also we screen-print a lot of our prints ourselves on top of more classic textiles and in addition to that are not so much into trends, which allows us to work with evergreens. Those are not hard to find in deadstock.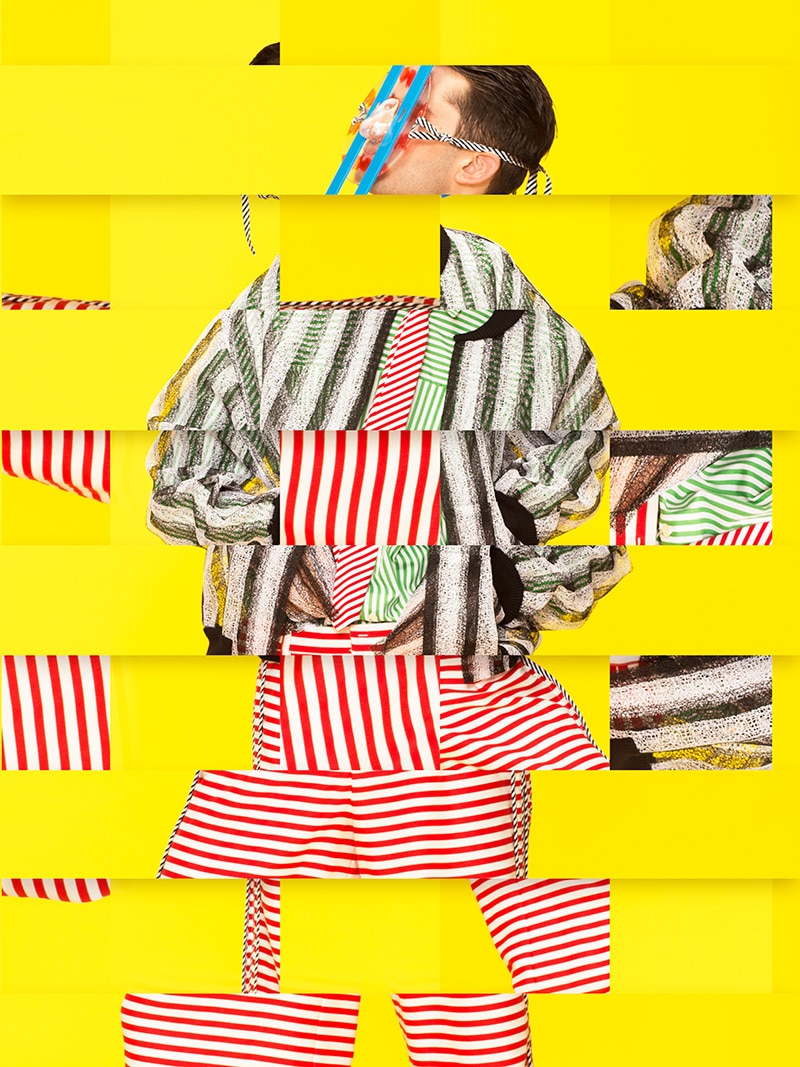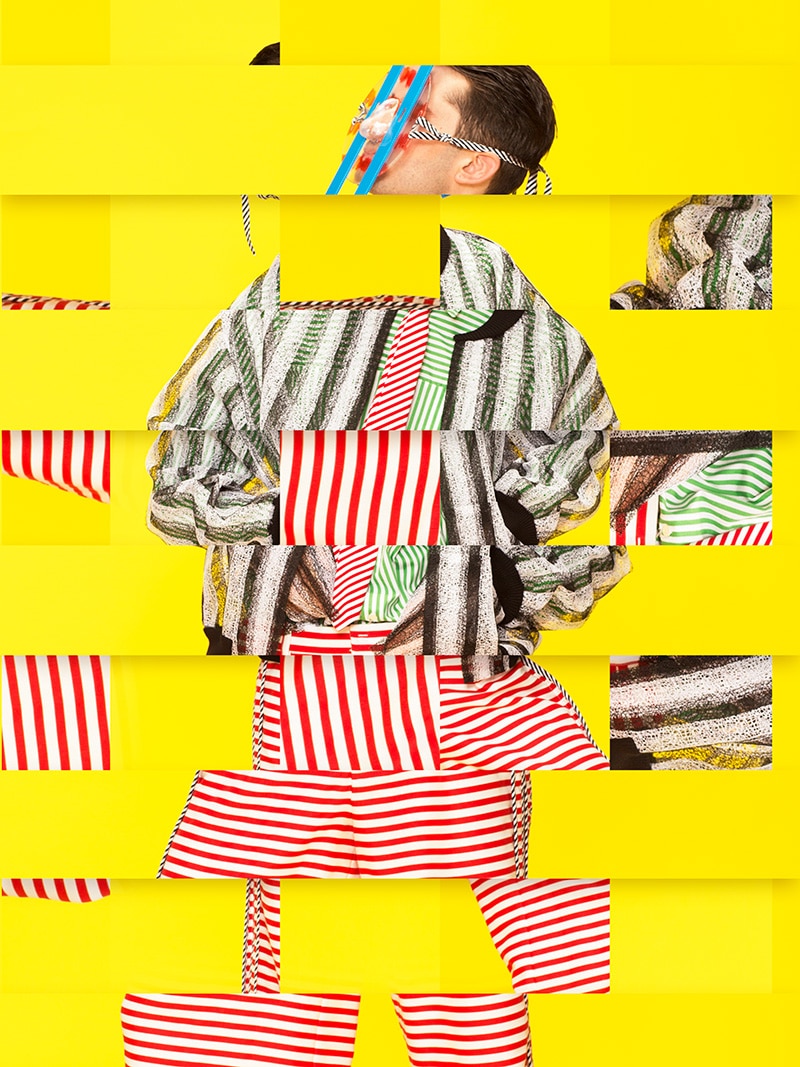 Finally, who would you say is your client?
Anouk: We all work quite conceptual and treat the collections like stories. My masks and gloves for example are one-offs, which are only used during performances. Nevertheless, I find it important to include wearable pieces within the same project. For example the robes, coats and jewelry from my latest PROJECT 000 005 – 'His Majesty Prefers Pigs', are highly wearable. I challenge myself to make something I would wear myself in a very casual setting. In the end, fashion is made to be worn, and not just for museum purposes.
Gino: Once a year we organize a showroom during Men's Fashion Week in Paris. Therefore we especially invite buyers from international concept stores. They are able to provide us with the right clients.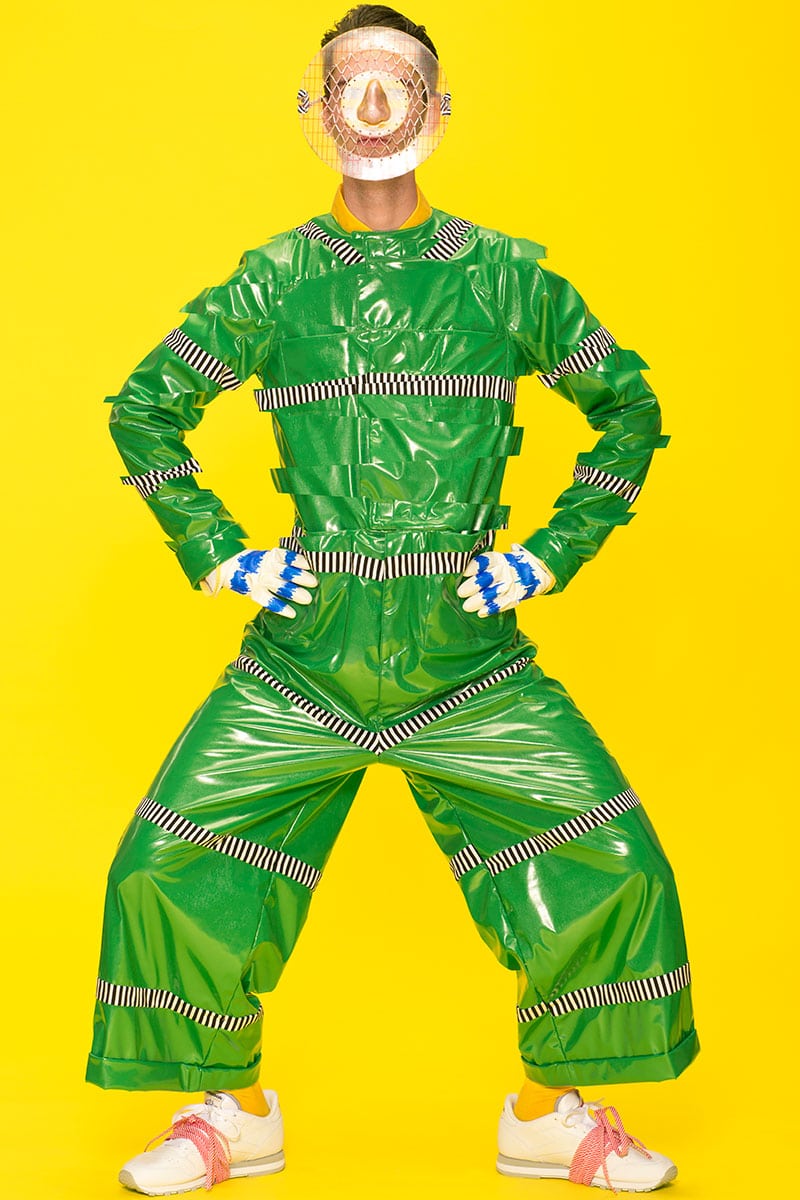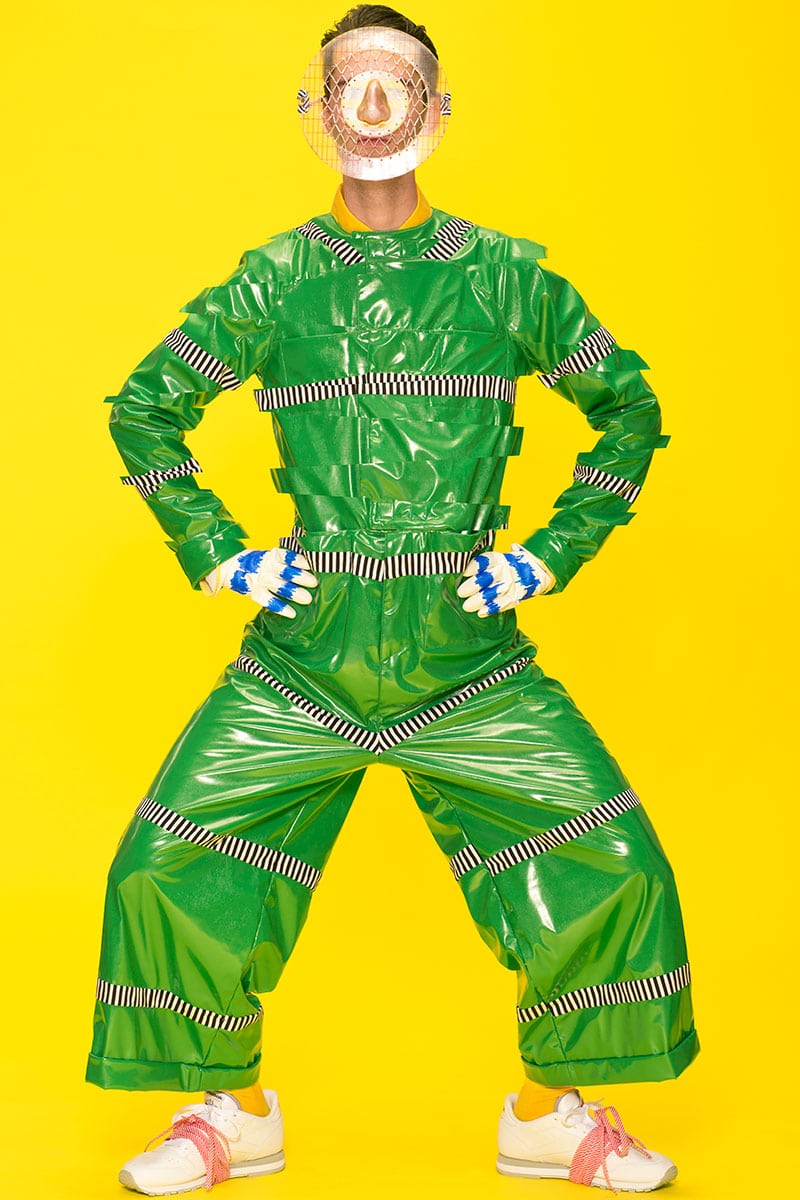 Photo Credits in order of series:
Anouk van Klaveren 'His Majesty Prefers Pigs' photos by Imke Ligthart
Christa van der Meer 'Creamy Dream' photos by Verena Blok
Gino Anthonisse; photos by Lisandro Suriel, model Noah @menfolkmanagement
Dewi Bekker; photos by Iris van der Zee, model Jip Loots