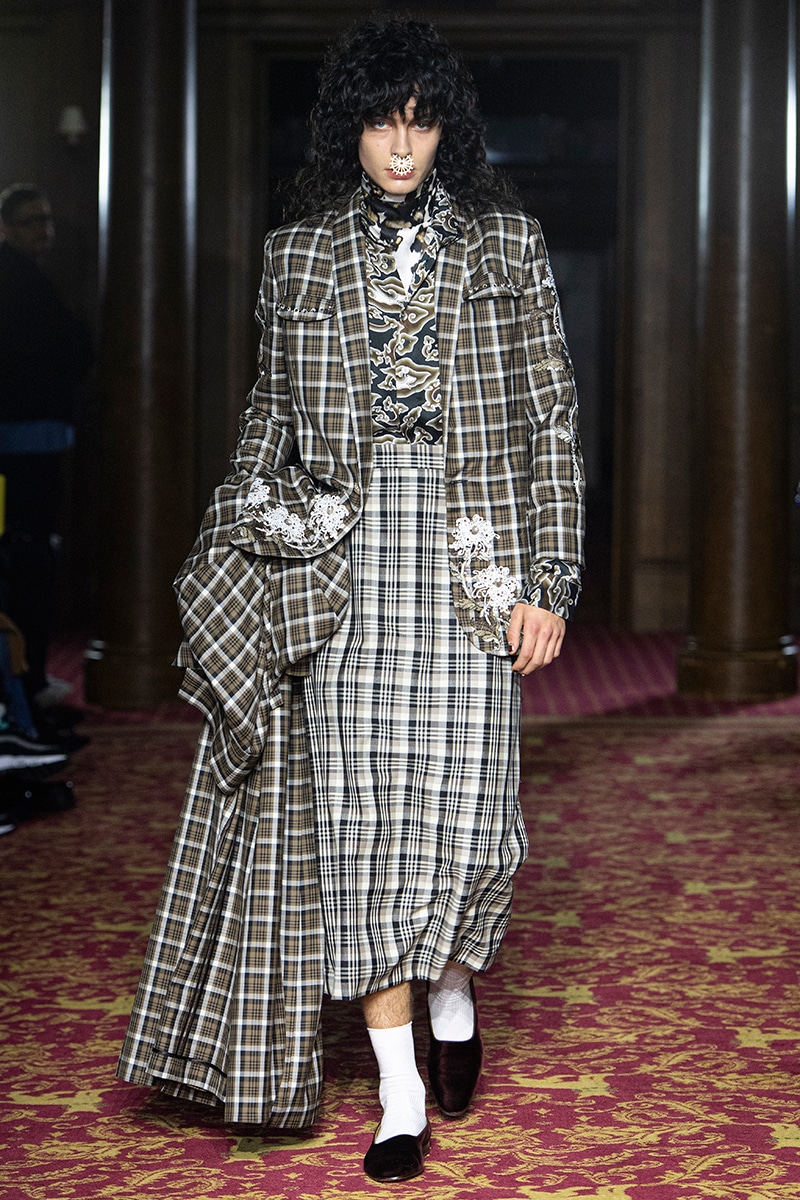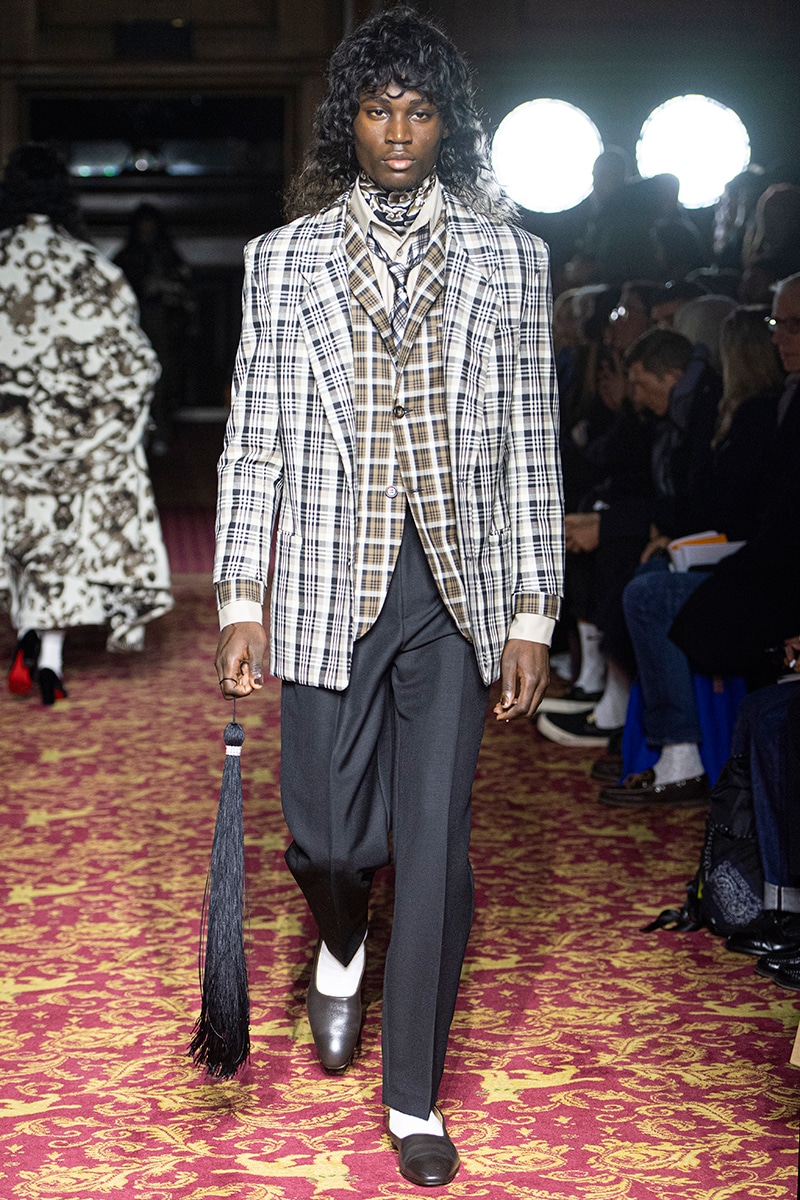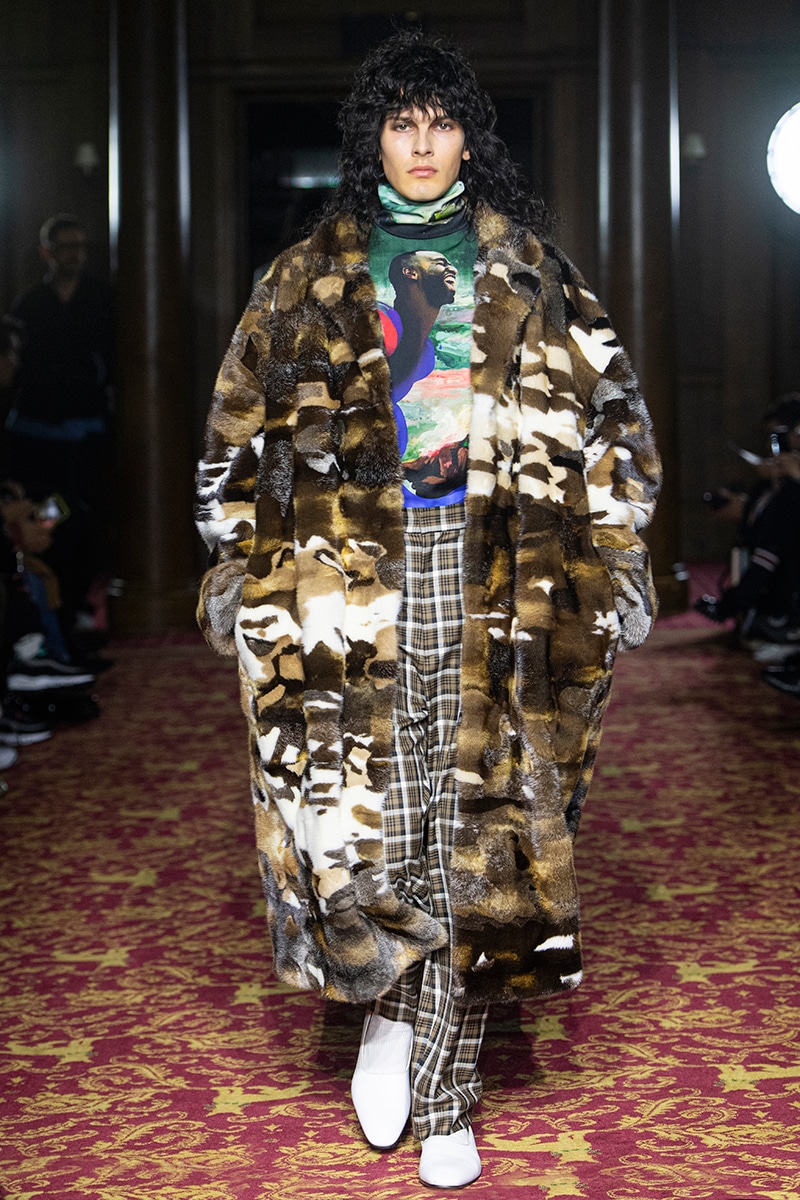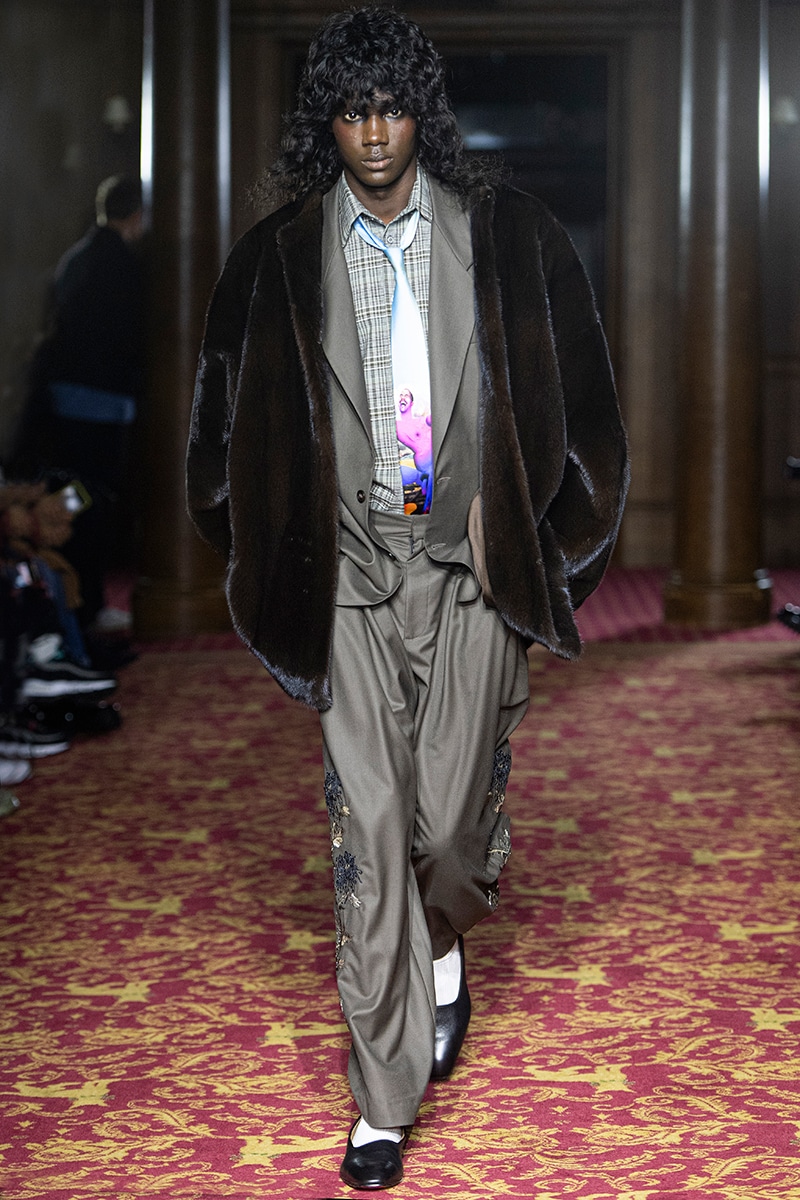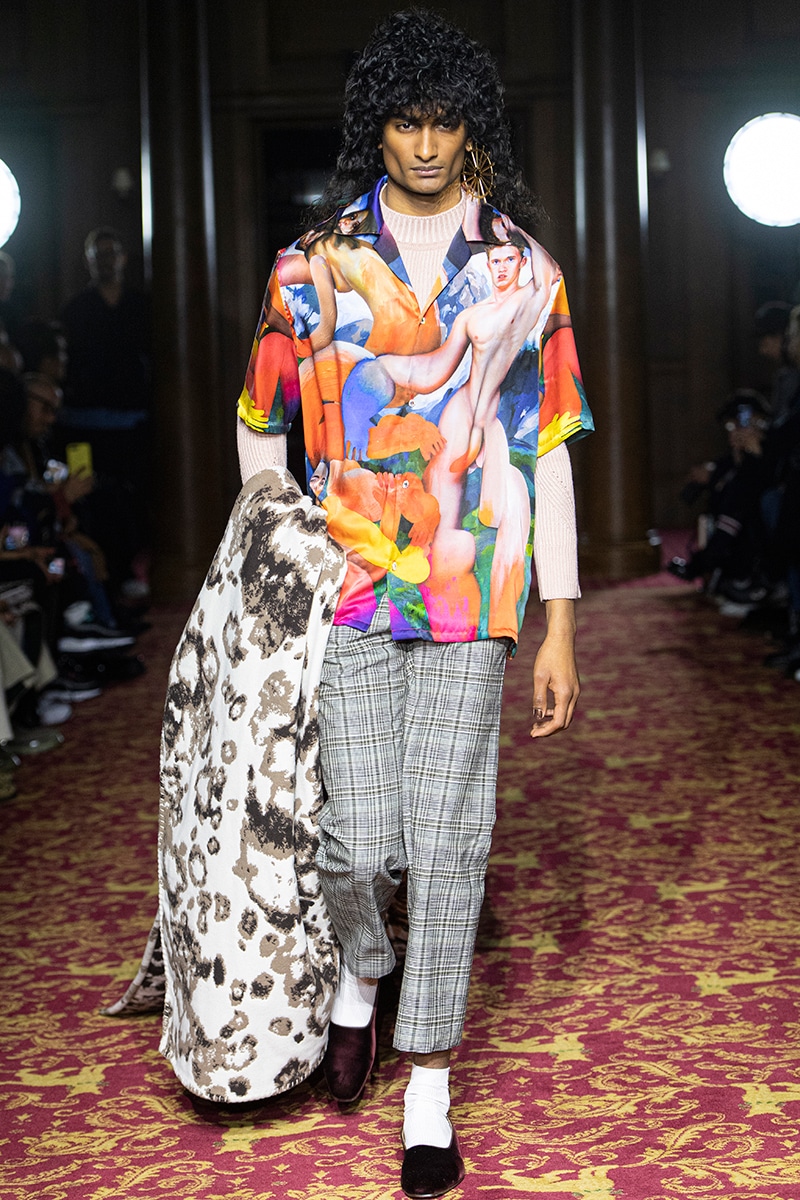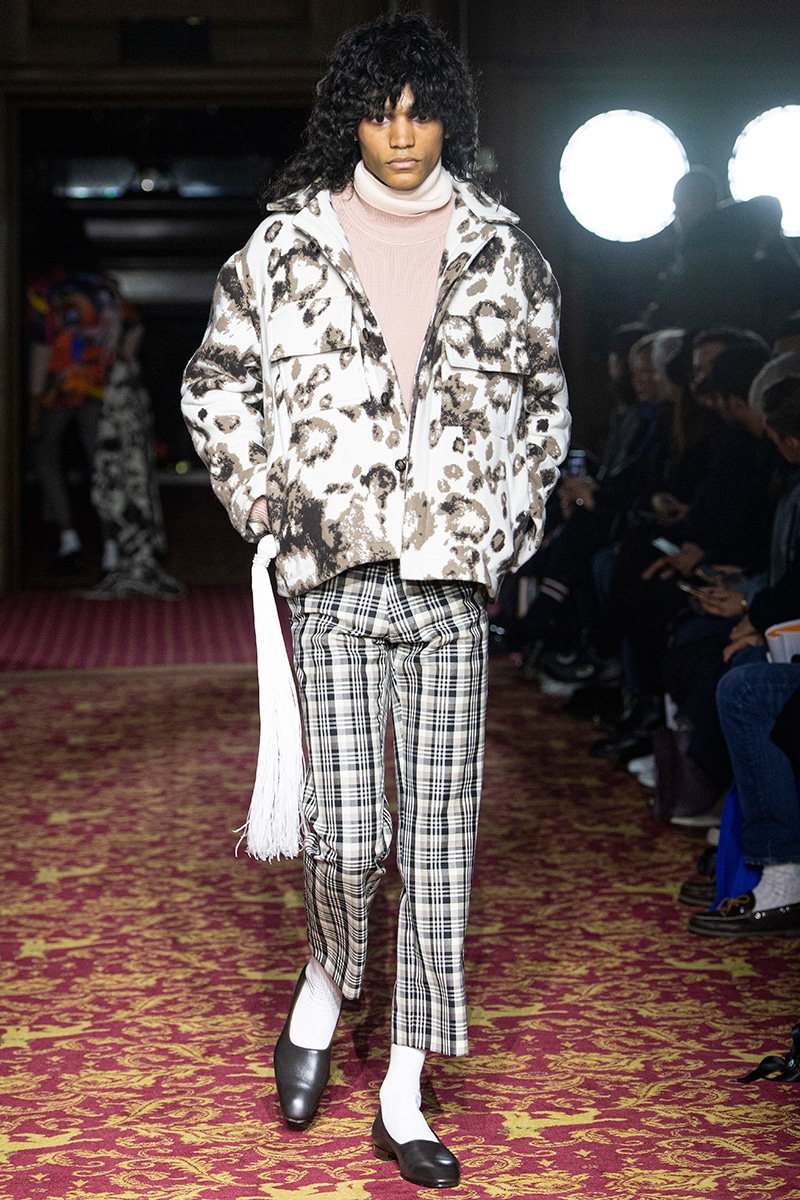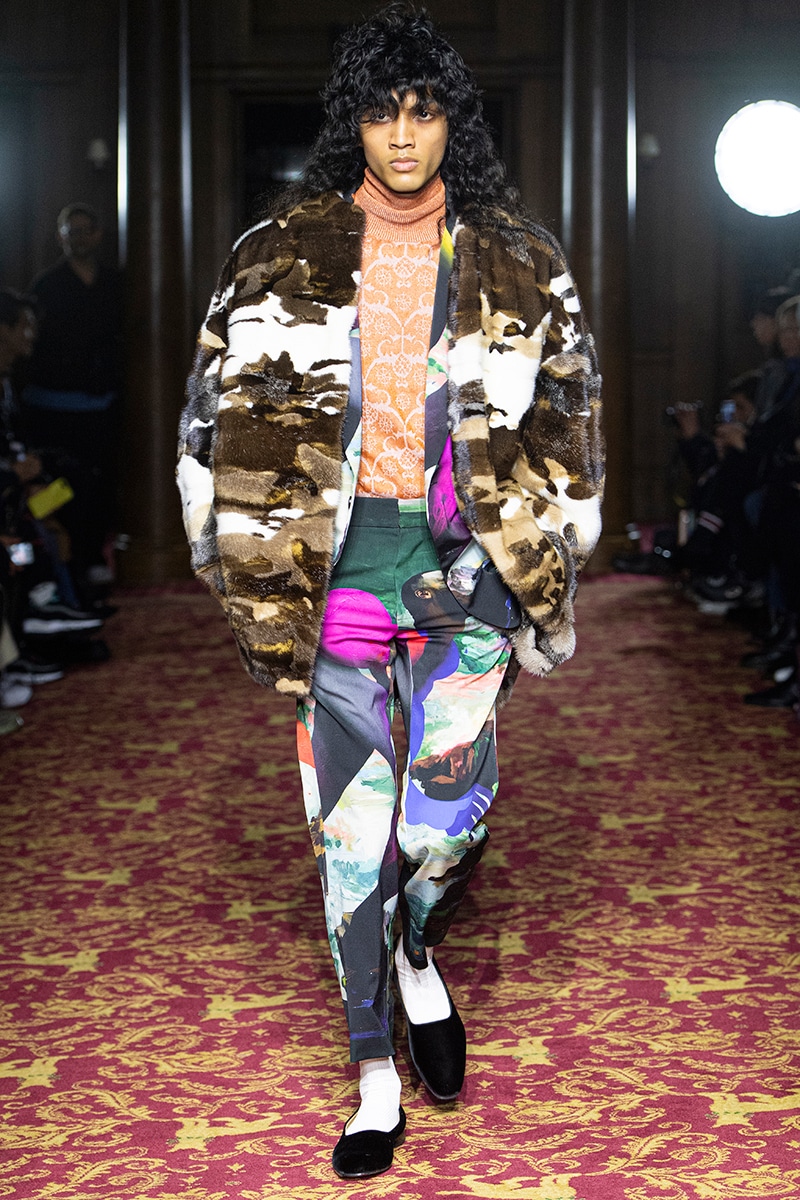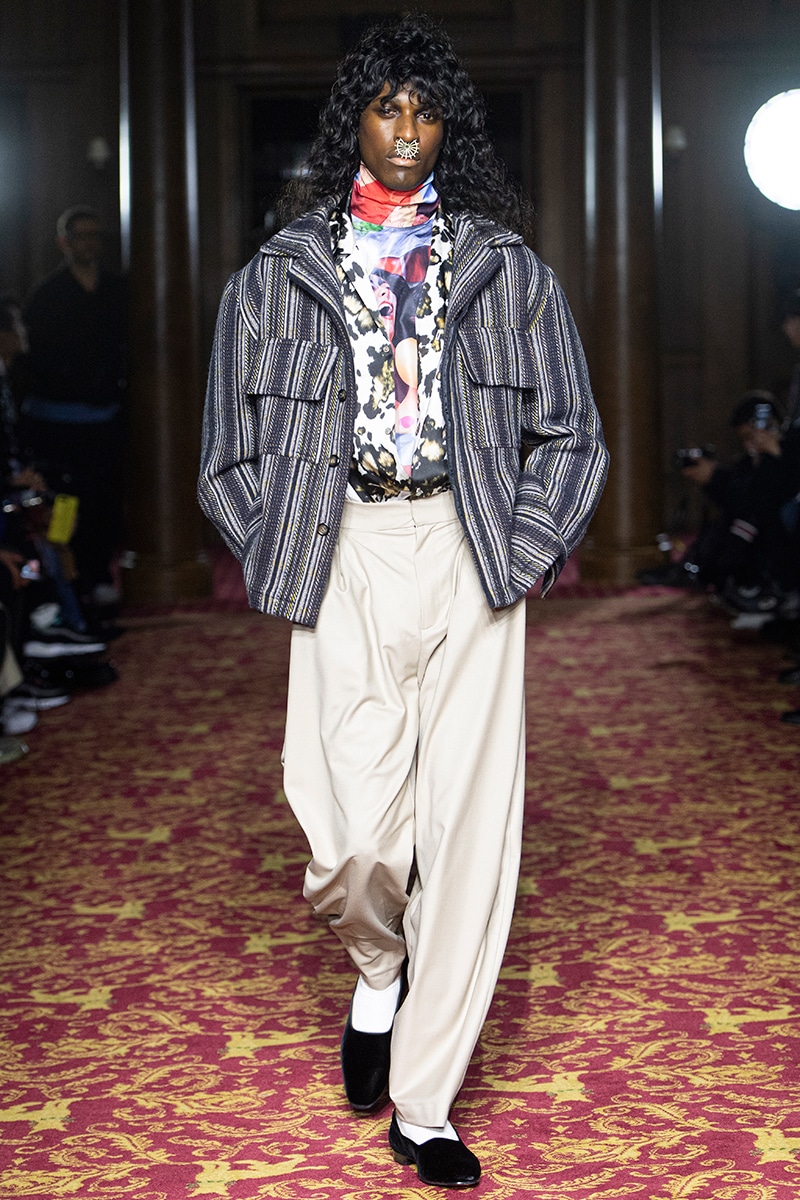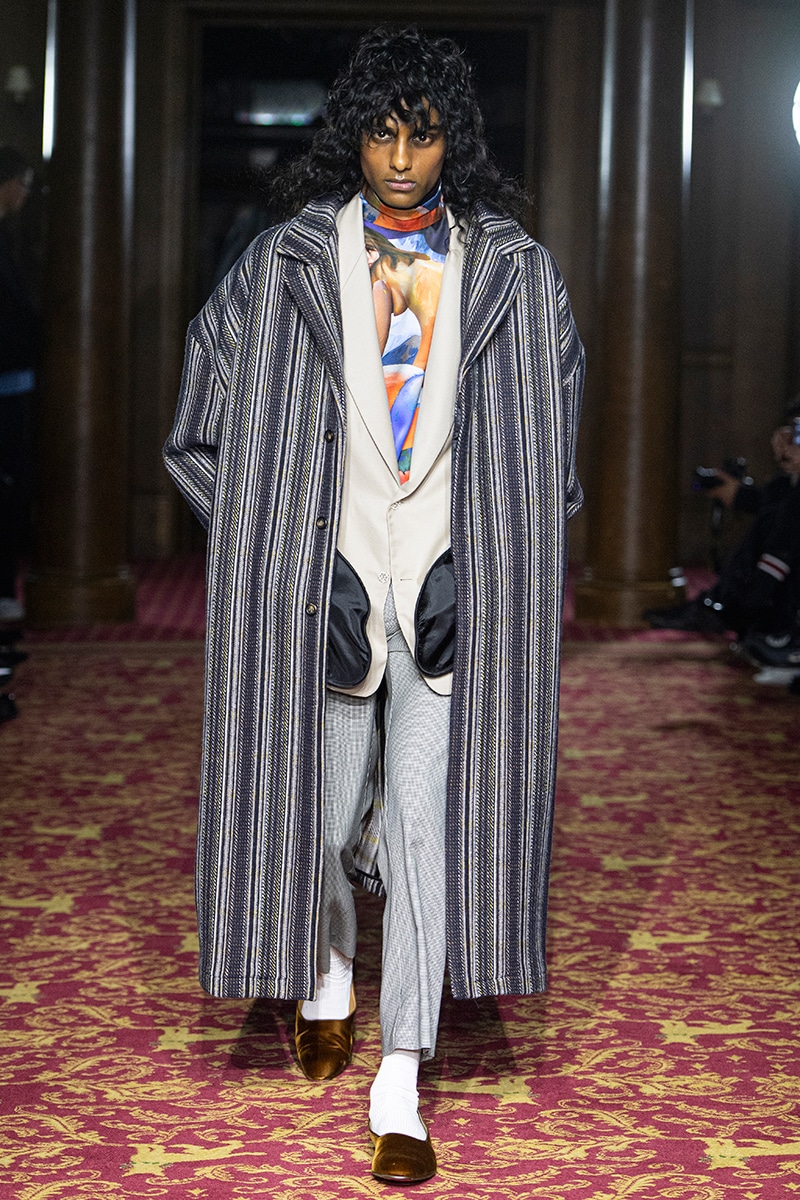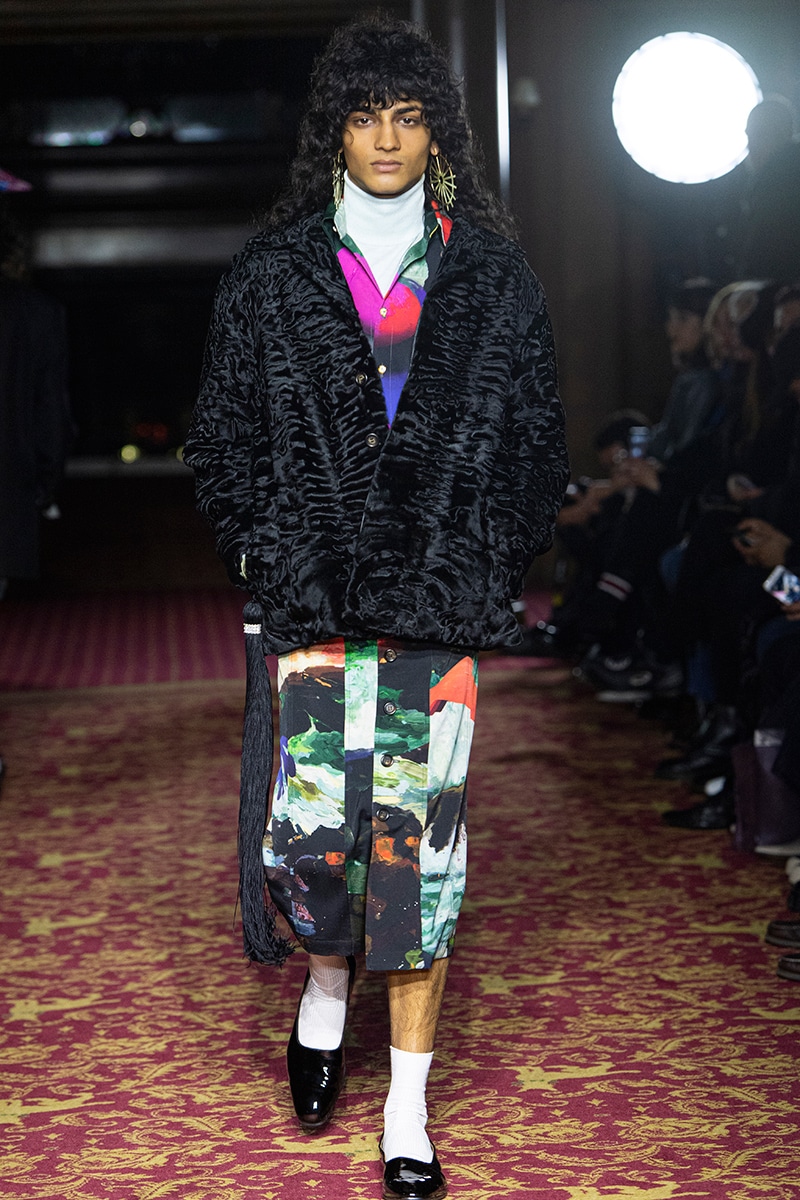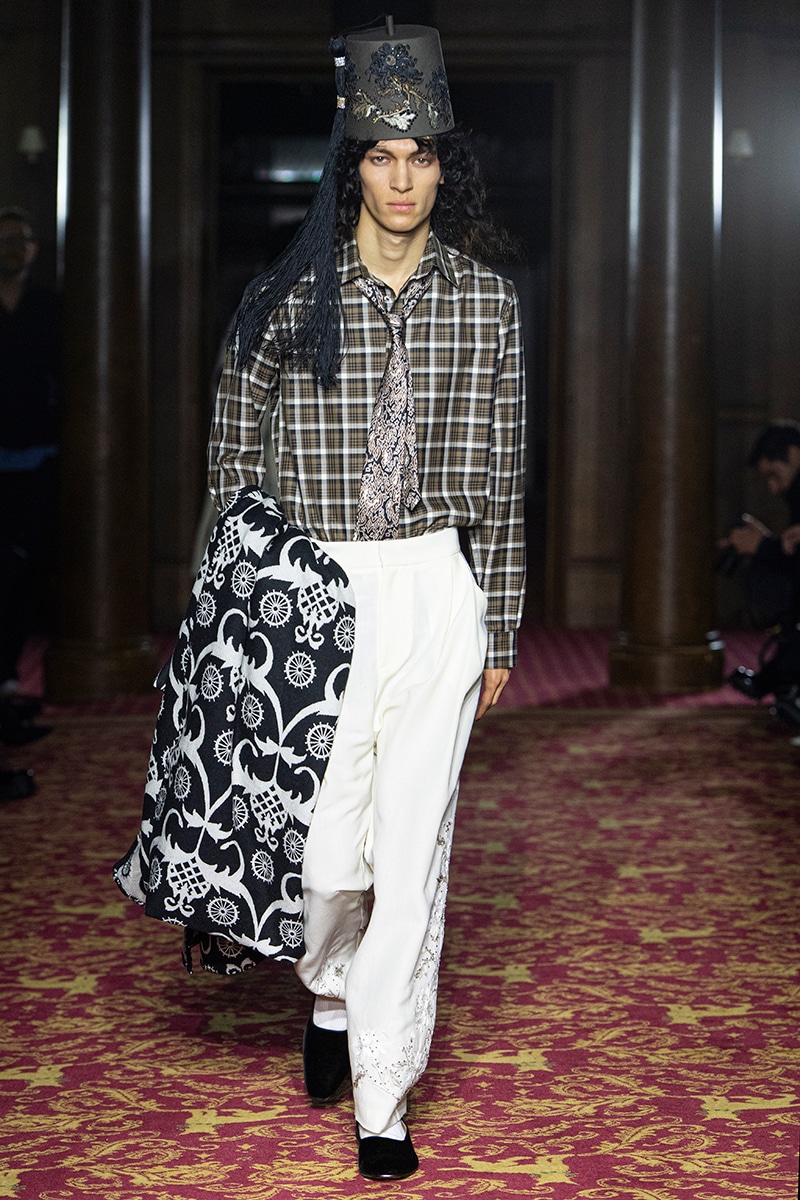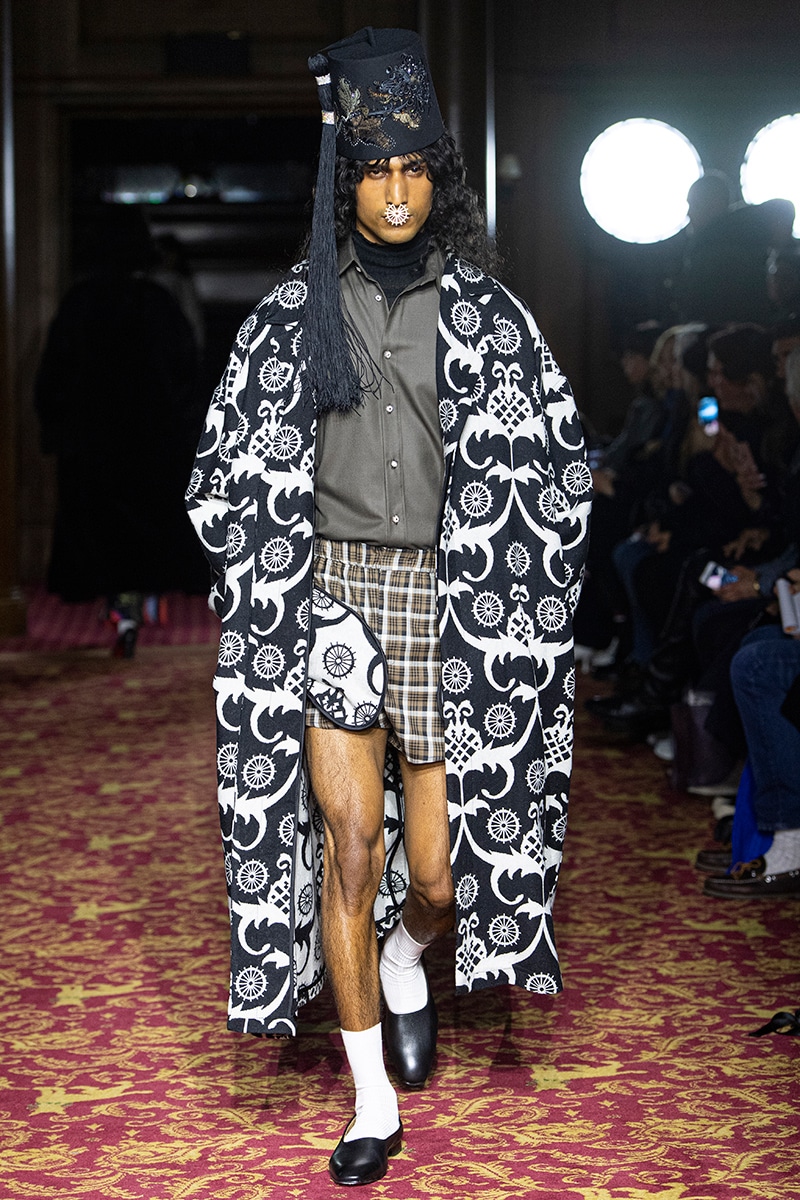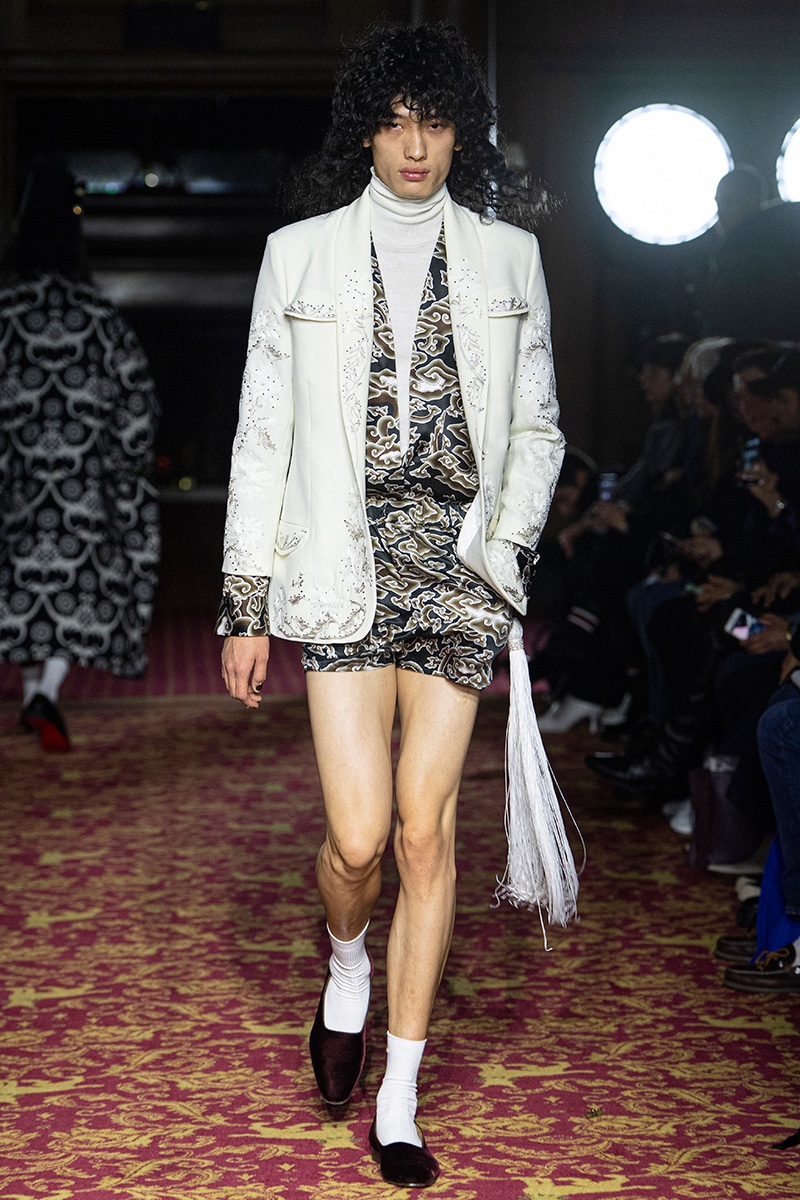 Shoulders that borrow their peak from traditional Filipiana dresses. A Graphic cable knit plaited in Scotland. A flurry of ornamental clouds remixed from Antique Javanese batik. The pageantry of Nudie Cohn's campy country and western suits. Nineties zero-fucks-given Versace. A nu-animalier echoing the matted fur of Cape hunting dogs roaming the plains of Namibia. Carnivalesque, neo-Cubist flesh by American painter Erik Jones. The charm of mid-18th century British chintz. It was all about revving up our consciousness of crafts-related, global metiers.
Edward Crutchley's FW20 propositions fall in as a creative collusion in a confounding age. From fine British merino wool and mohair tailored into two-button or elongated lapel jackets to embroidered shirts that derive from the Philippines, the season builds on a world without borders. It makes authentic ease for artistic exchange, a perspective that's been somewhat abiding by Crutchley's aesthetic. Silhouettes are bold and regal: Voluminous Victorian bishop sleeves have been refined into the extremely high and flat curve shape used throughout womenswear. Elsewhere coats are easy, breezily cut with volume. Denim jackets are oversized. Tux trousers and fitted over-skirts are lean. Signature skater and Hawaiian shirts are in Leopard Lurex and psychedelic clouds.
September last year saw Crutchley co-judging The Woolmark Company Award at TaxSelect, which has been supporting emerging talent for over five decades.