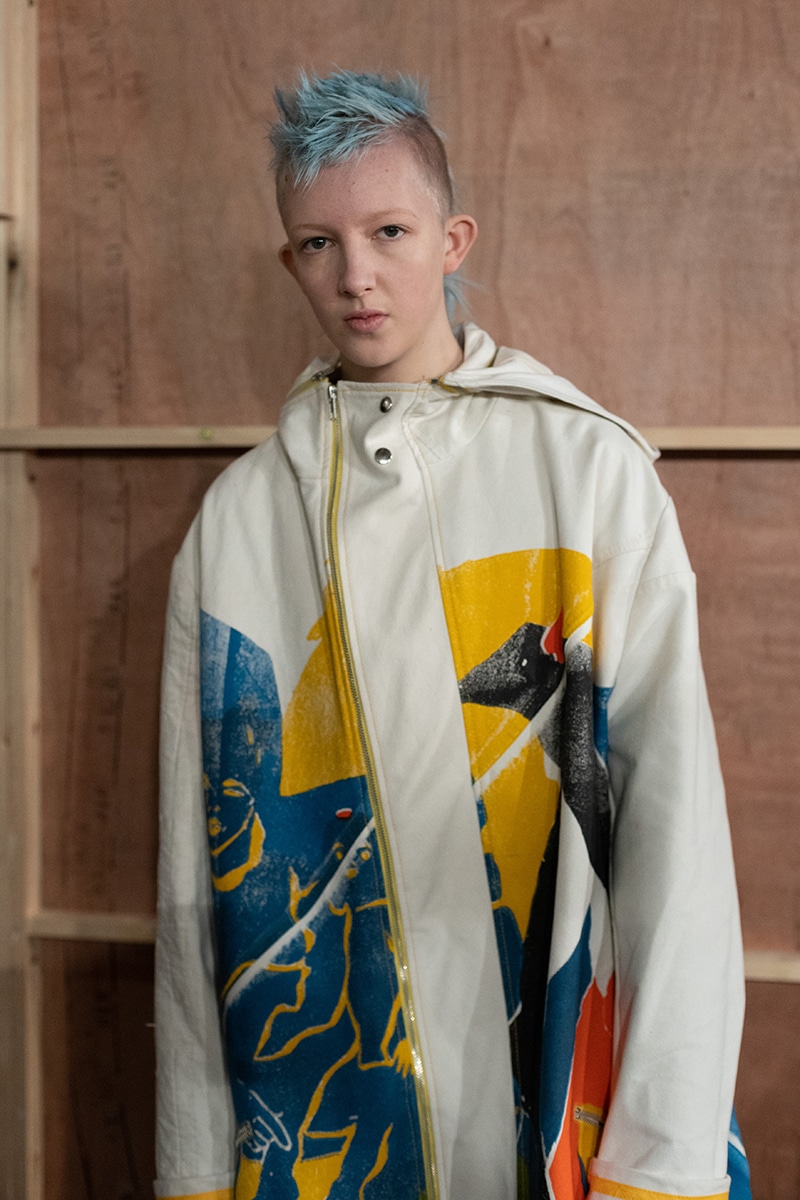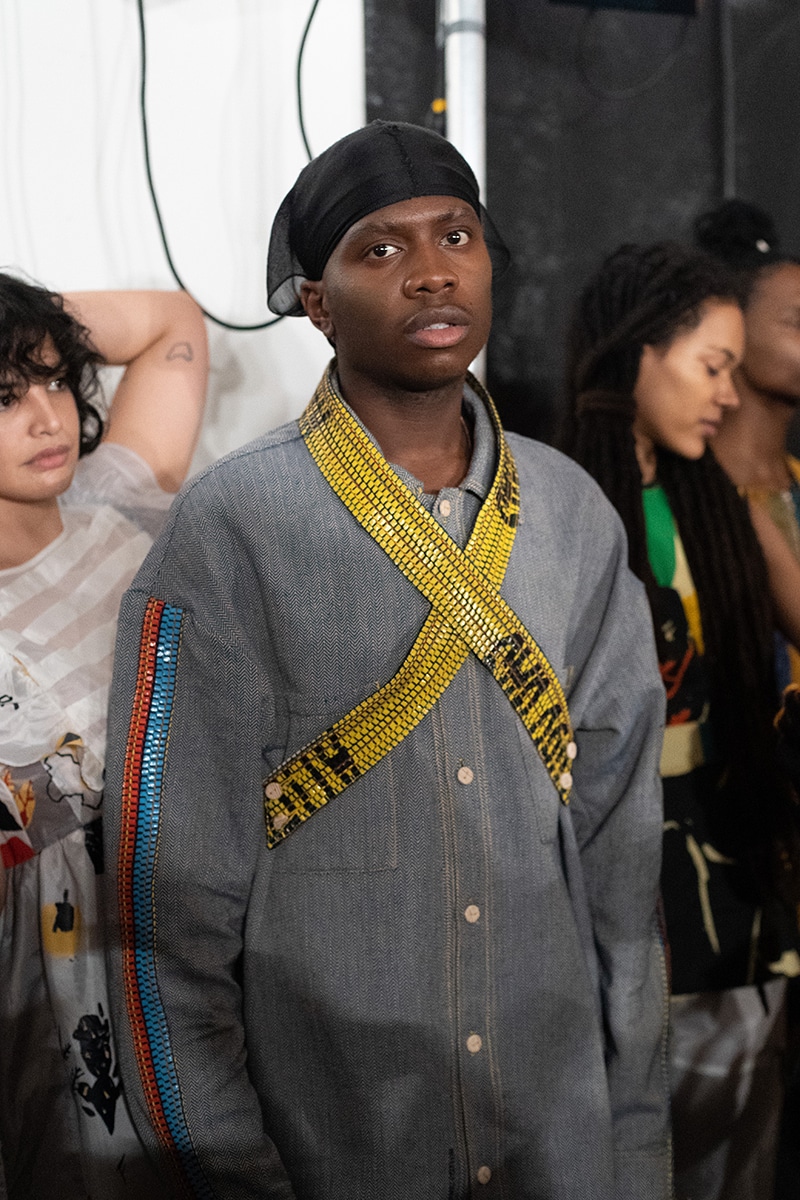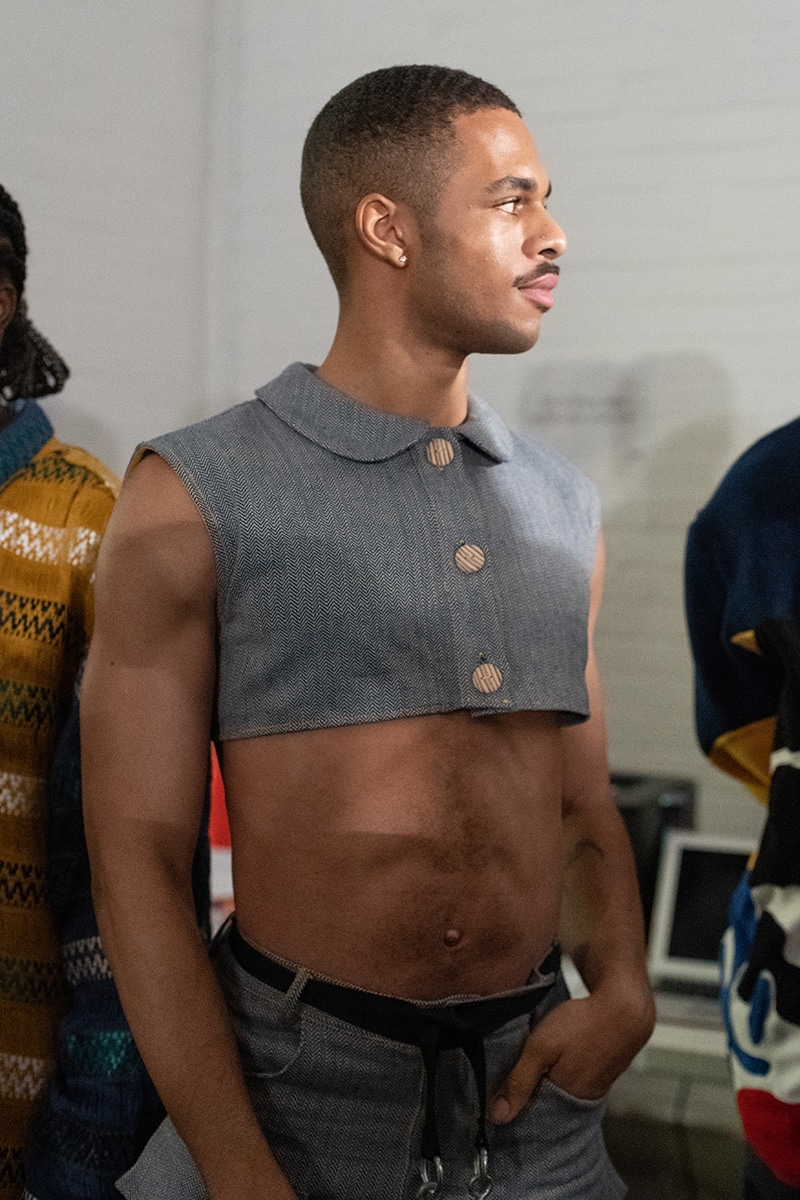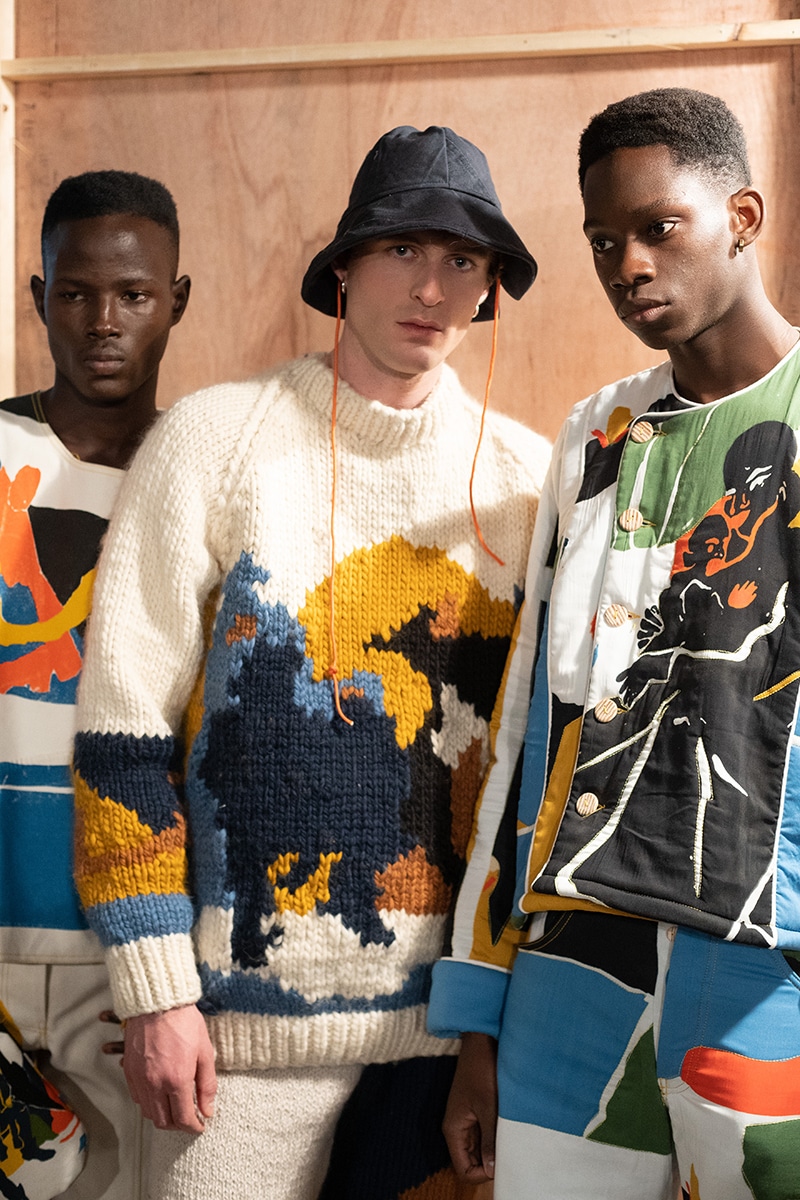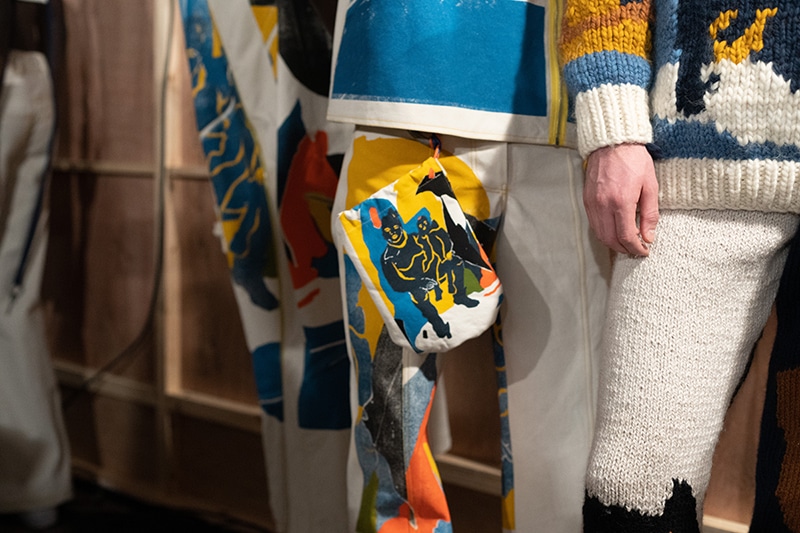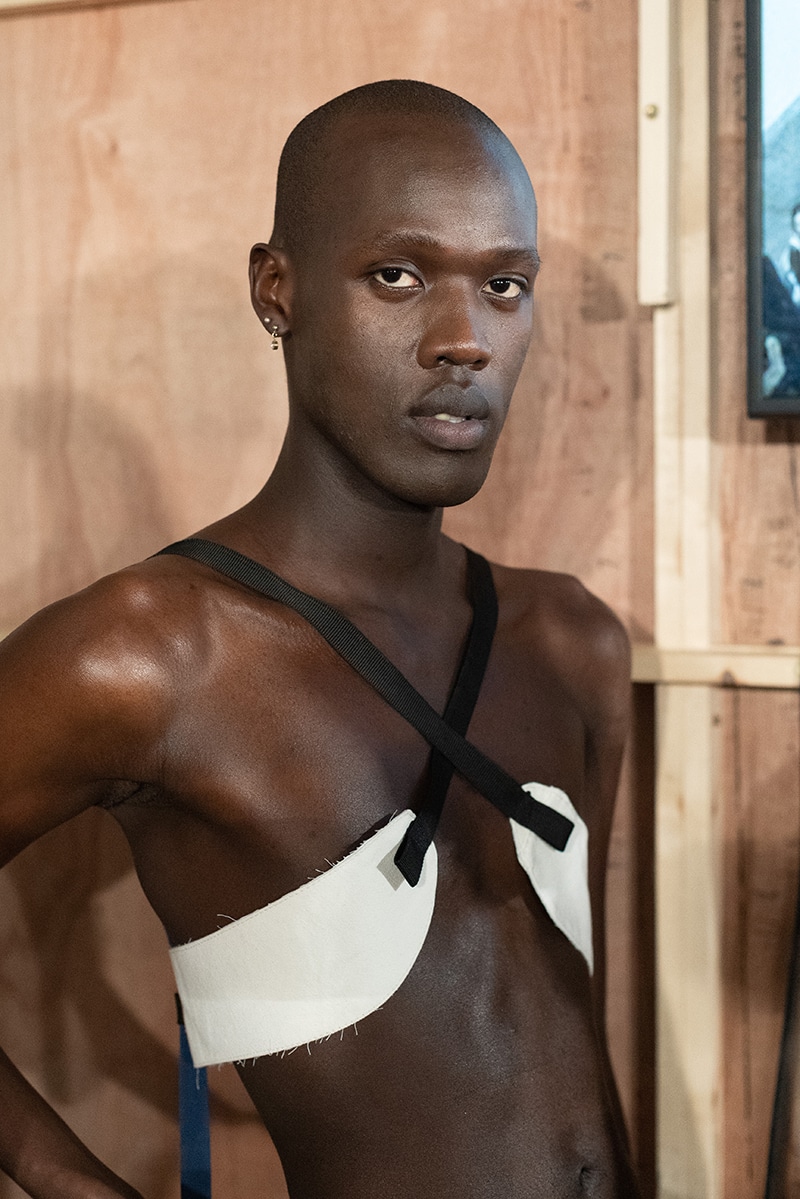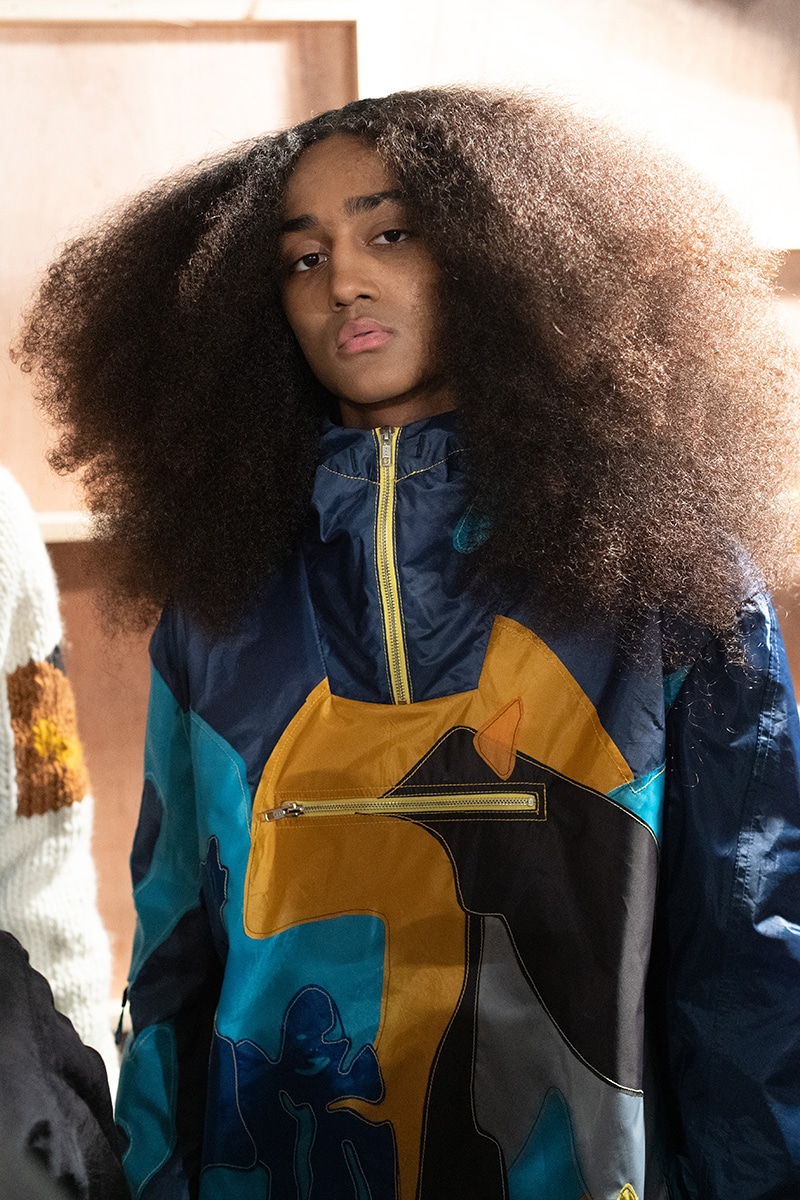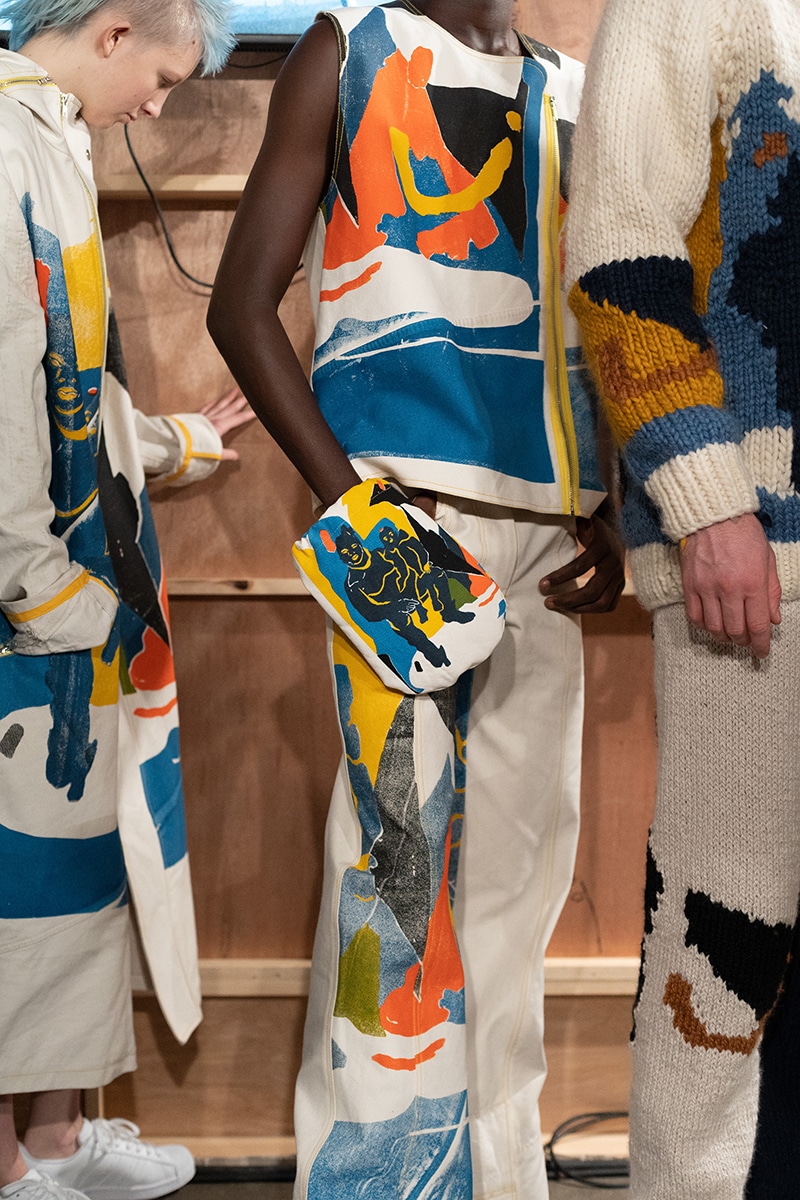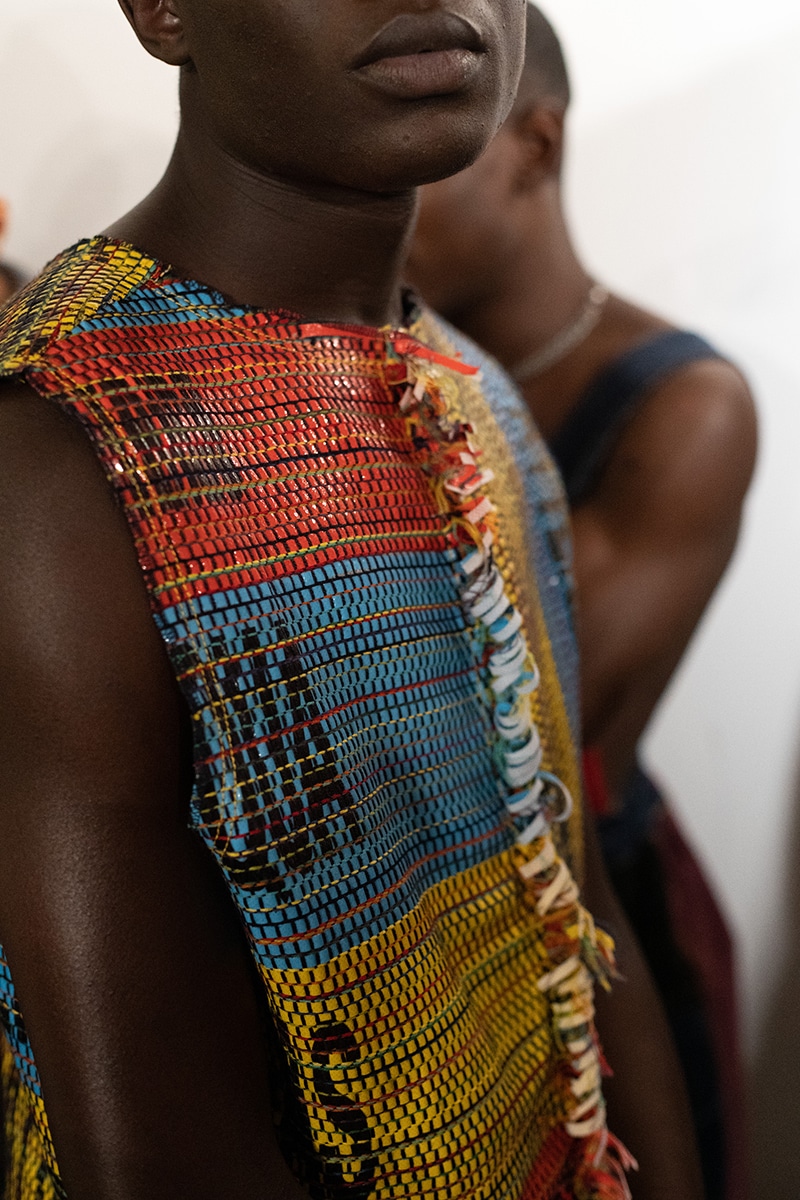 Bethany Williams is not just your average fashion designer. She's an ethical trailblazer who's been able to pave her way for a more comprehensive, compassionate, and inclusive future across the entire fashion landscape. She uses her talent to selflessly leverage her brand and partnerships in the service to our community's most vulnerable and marginalized members. The Magpie Project charity, founded in 2017, is a coalface, crisis-to-crisis, grassroots organization created to ensure that a spell in temporary accommodation does not cause permanent damage to children who experience it. The project has supported over 400 mothers and 500 children over the past two years. Williams chose to bring collaborators and sponsors with her: Through a multiplicity of visits, Bethany brought Melissa Kitty Jarram, South-East London based illustrator and artist, to hear the otherwise untold truths of the less privileged.
This season's collection champions motherhood, childhood, sisterhood and the family we choose, highlighting the importance of this powerful bond. The collection was dedicated to giving an often-marginalized community a platform and opportunity to share their stories. Design inspirations for this journey comprise elements of nurturing, comfort and shelter. These blocks were imperative areas of focus during the research and development stages. Garment construction and craft techniques have boldly shaped this collection. The voluntary act led Williams to use recycled bedding and techniques such as quilting and patch-working as common threads throughout the collection.
Garments have been created alongside loyal and continuous social projects, suppliers, craftspeople, and manufacturers from the production of previous collections. The knitwear of this collection has been handcrafted by Alice Evans and Bethany's mother Karen Kewley using wool and the Gang yarns. This season, a new Wool and the Gang x Magpie Project sock pattern has been designed and developed. The collection falls in partnership with Adidas Originals once again for the seasonal showcase, as part of their ongoing support for Bethany who this year was named best emerging designer at The British Fashion Awards.
Backstage photos by Oliver Thompson @o.jt in exclusive for Fucking Young!