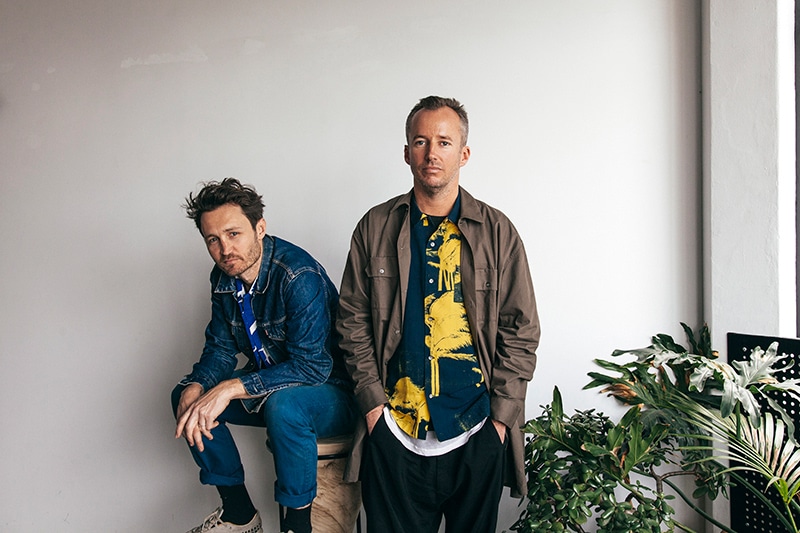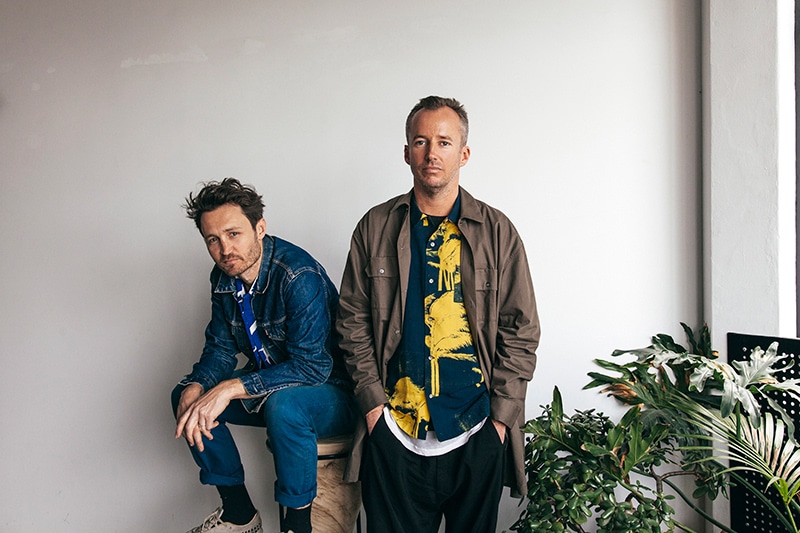 We recently saw the SS20 collection of Double Rainbouu during Paris Fashion Week. And honestly, it made us want to quit the city for beach life! Already stocked at Browns, Opening Ceremonies, Lane Crawford and more, the brand is moving forward fast.
 The classic Hawaiian shirt is a cult item, but unlike the classic black turtleneck, it can go terribly wrong if not done right. Here is when Mickey Nolan and Toby Jones of Double Rainbouu comes in having been credited with making the Hawaiian shirt cool again. Everybody from the hot bachelor, to the fun dad or favorite uncle can sport a shirt, but with Joe Jonas and Jared Leto as fans of the brand helps too.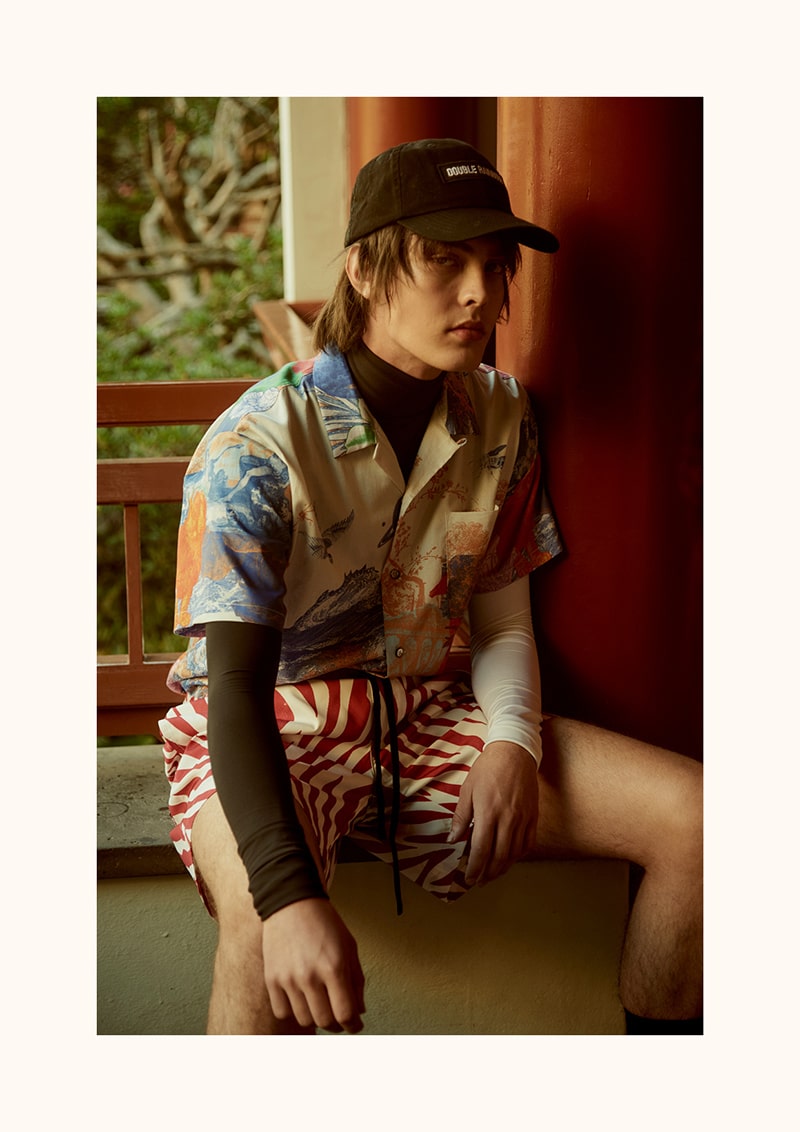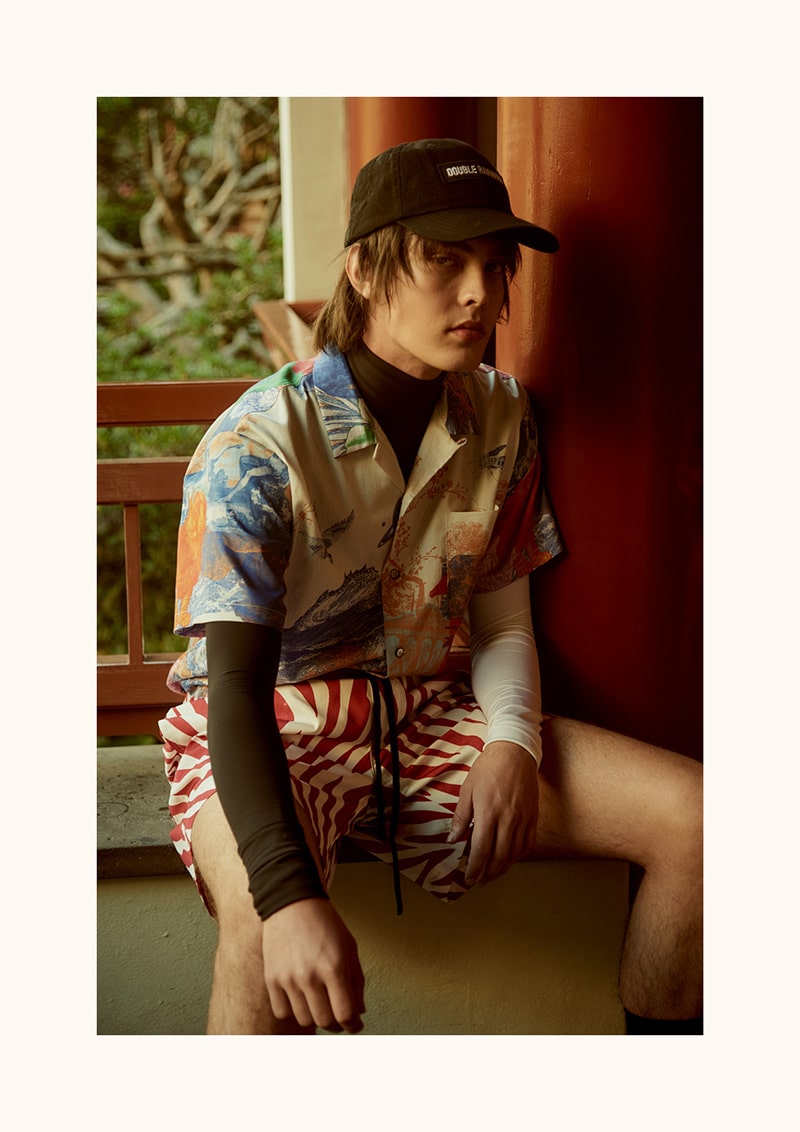 The brand is known for their fresh twist on the cult classic Hawaiian Shirt, was that the starting point of Double Rainbouu?
We started as a single category brand with unisex Hawaiian shirts. We wanted to do something print driven and that made sense coming from Australia and living by the beach. On a research trip in Bangkok at Chatuchak markets drowning in a sea of bad Hawaiian shirts we decided they were ripe for a refresh. Then one day looking out our studio window at a Double Rainbow we decided on the name. Changed the 'W' to a 'UU' so we could get URL and trademark easily and that was it!
Prints play a big role in your work. How did you get into making prints and what was the inspiration for your SS20 collection?
For our SS20 collection, we were looking at references all over our Asia Pacific region. We had in mind the alt tourists of the overland hippie trail in the 1960s and this blended all the references together in a narrative journey.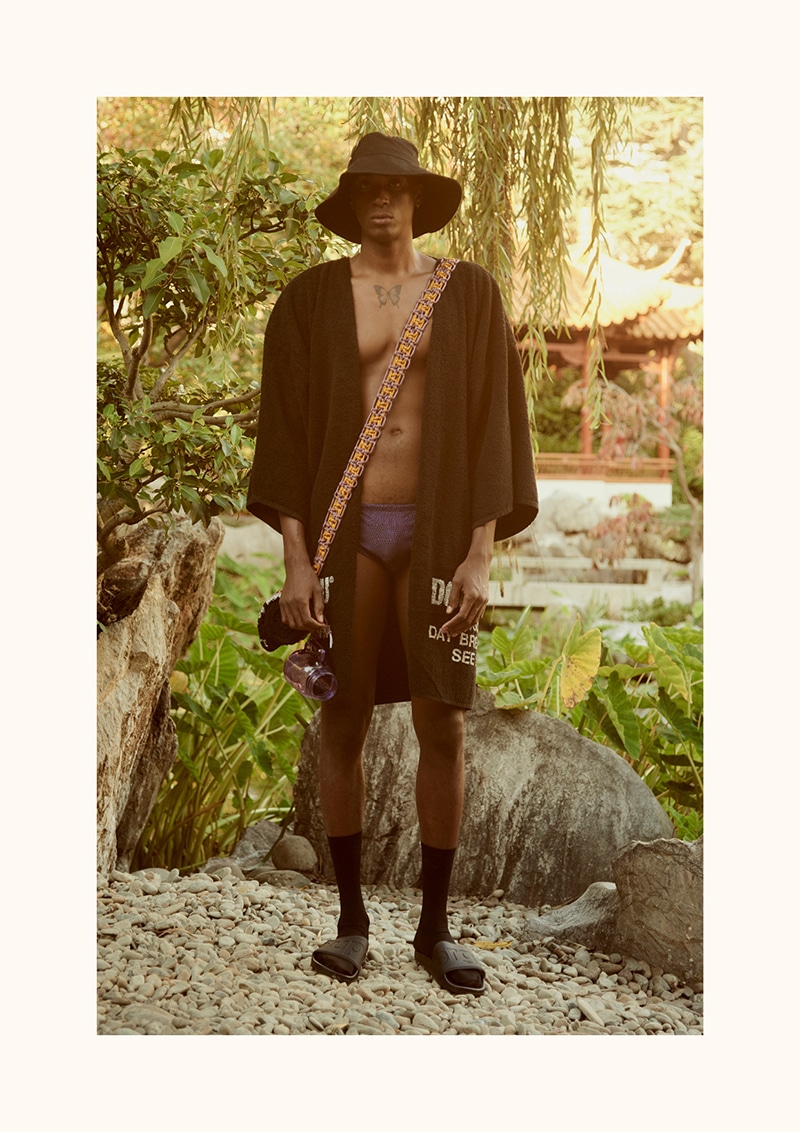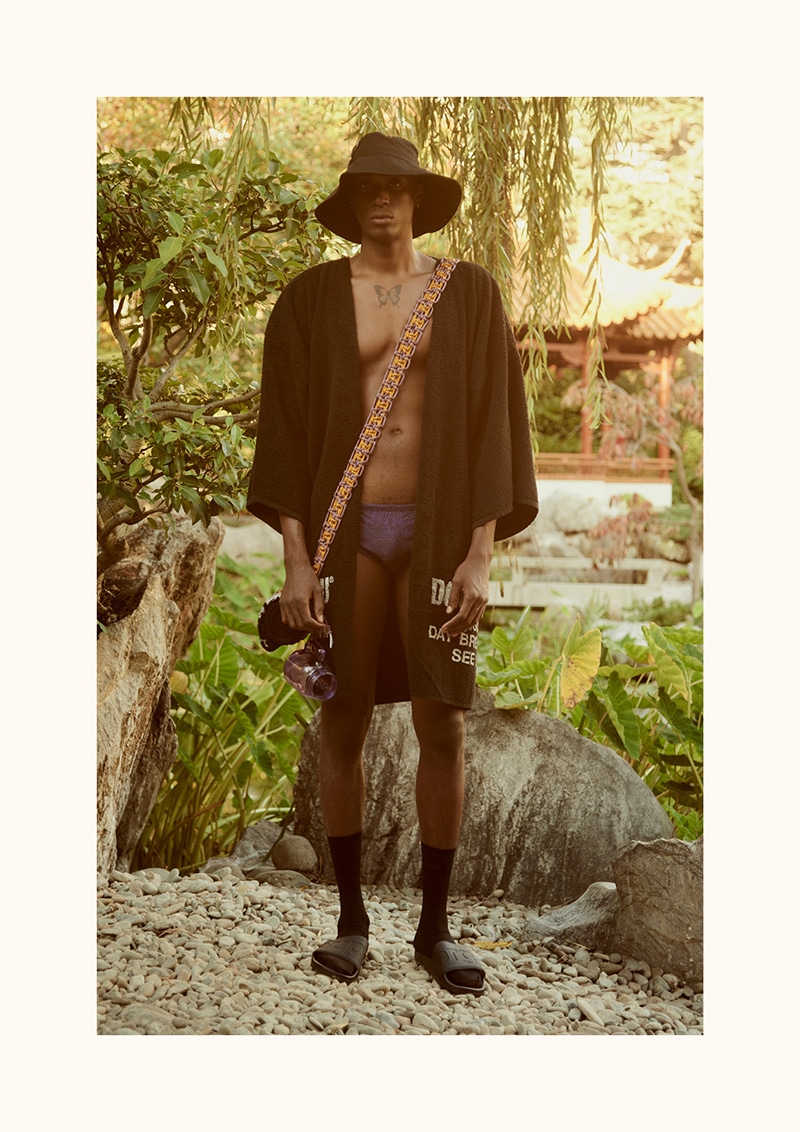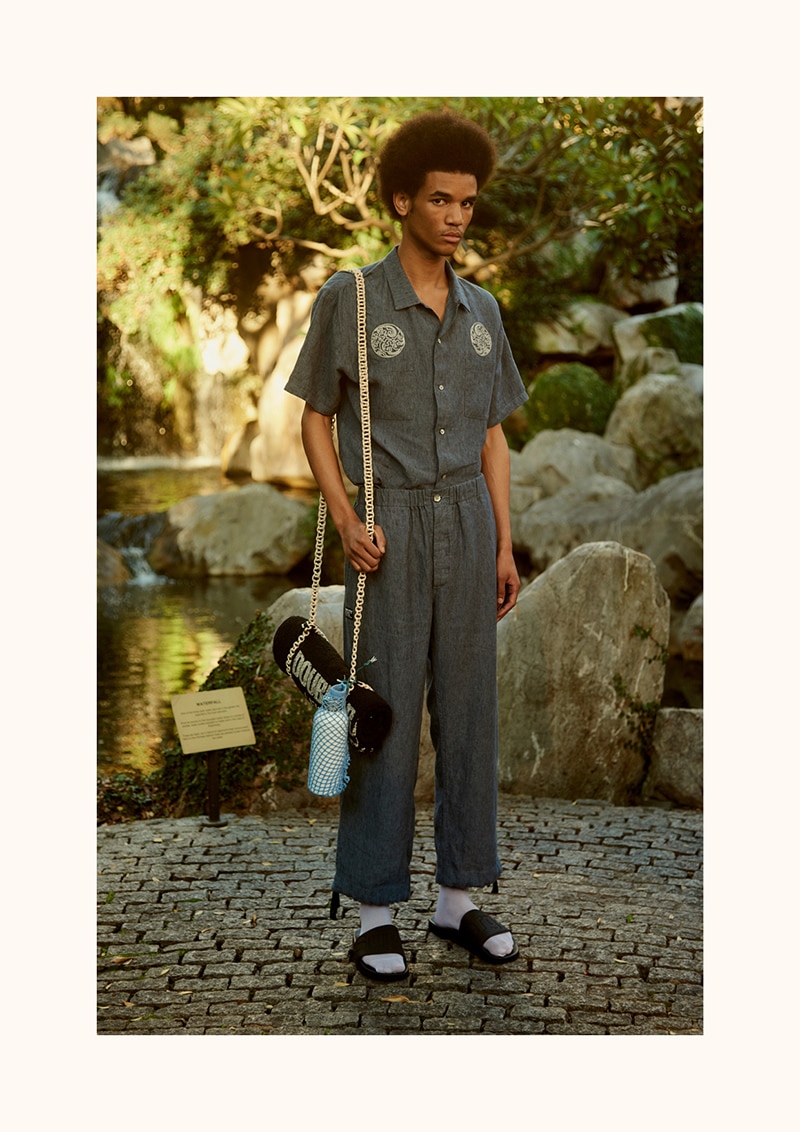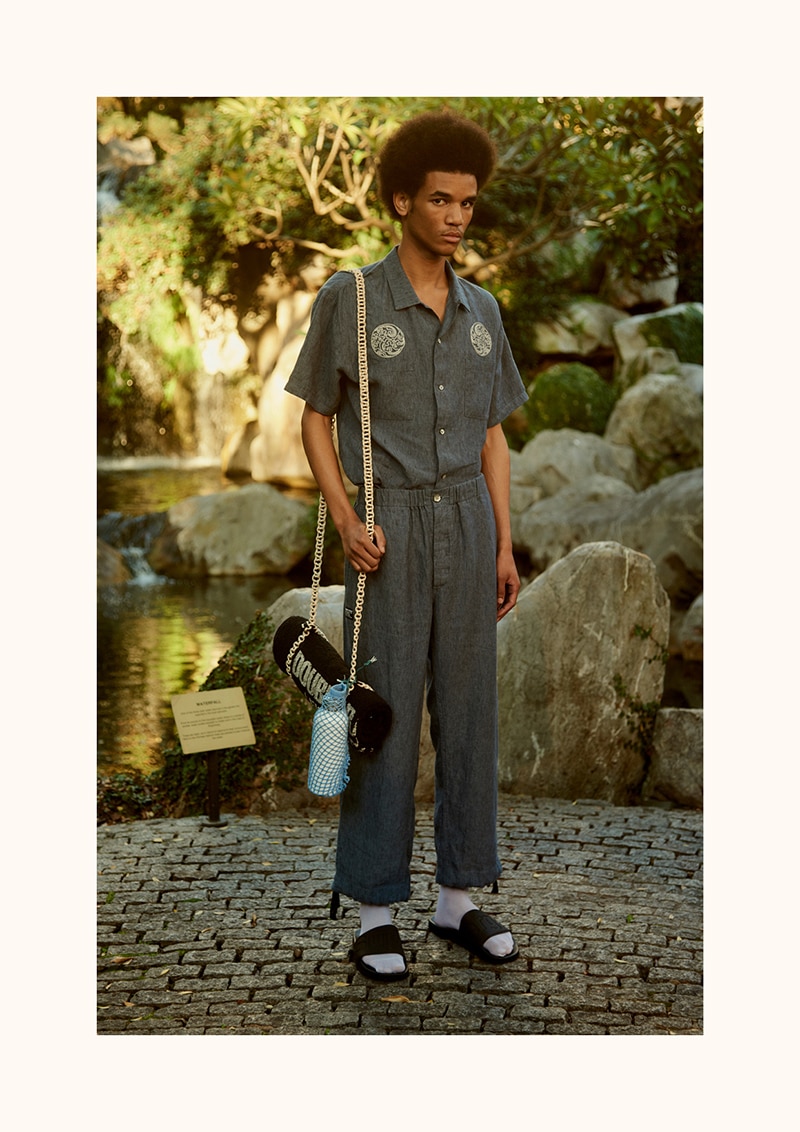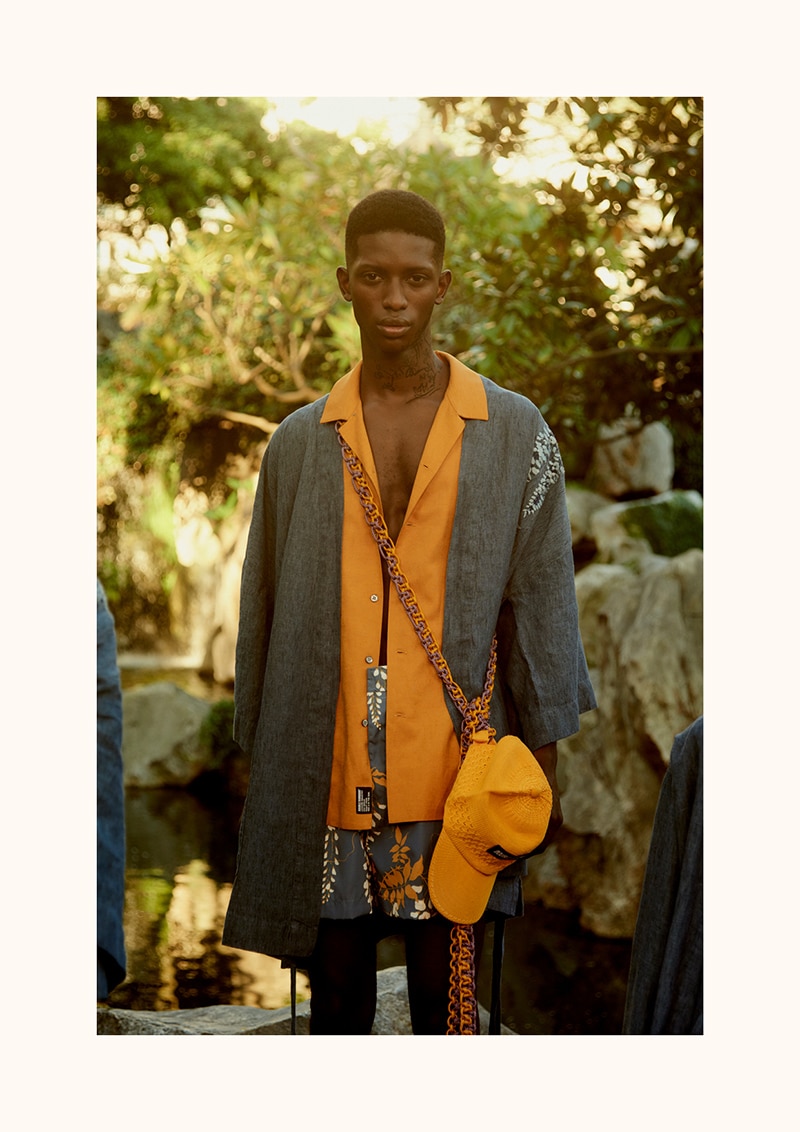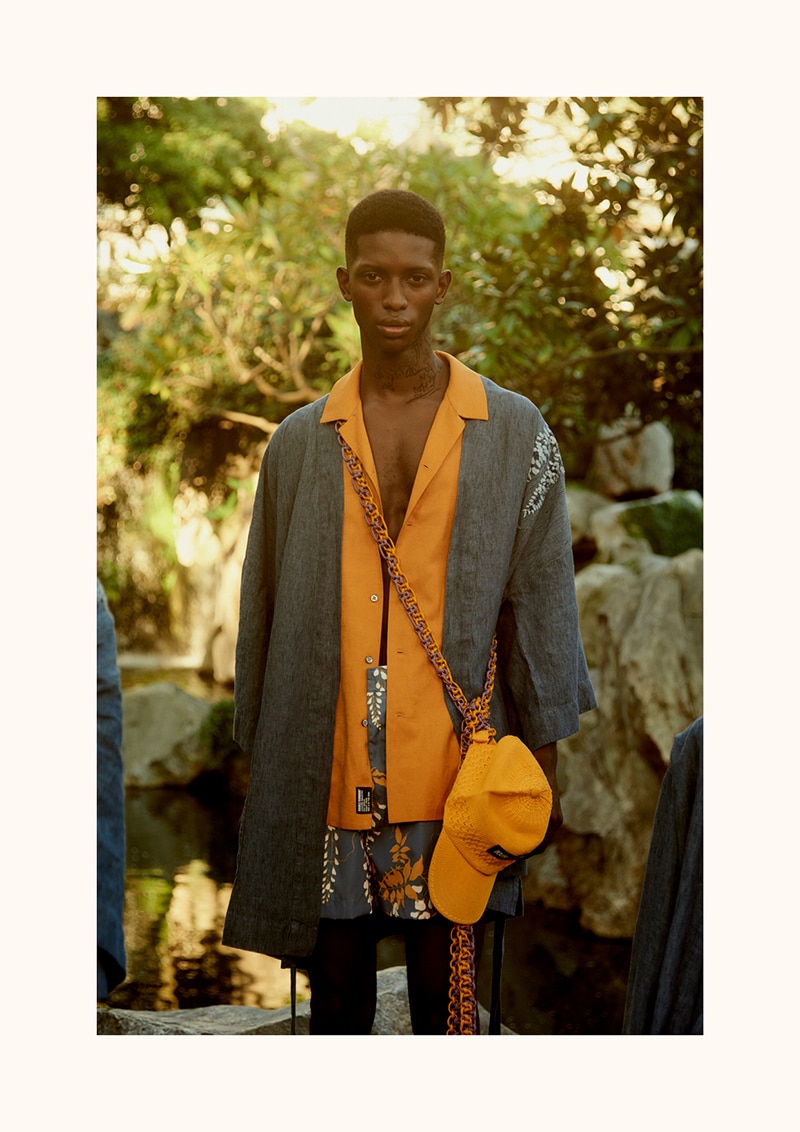 How much does the surrounding surf culture inspire you and what other sub-cultures if any?
Toby surfs regularly and I do about twice a year really badly. But we grew up by the coast surrounded by surf culture. The late 70s and early 80's surf culture is definitely a big aesthetic influence on our brand.
What is pool punk?
It's just a dumb joke really cos there's nothing very punk about pools.
Do you listen to punk music?
We grew up listening to punk but probably post-pink music has influenced us more.
There are two of you, Mikey and Toby. How did you meet and what role do you play in the brand?
We met working at an Australian surf brand called Insight in 2002 and then worked together at Ksubi for about 7 years. We worked in the art department at both brands so I guess we honed our strengths as print designers and image-makers there and that definitely helped shape our brand.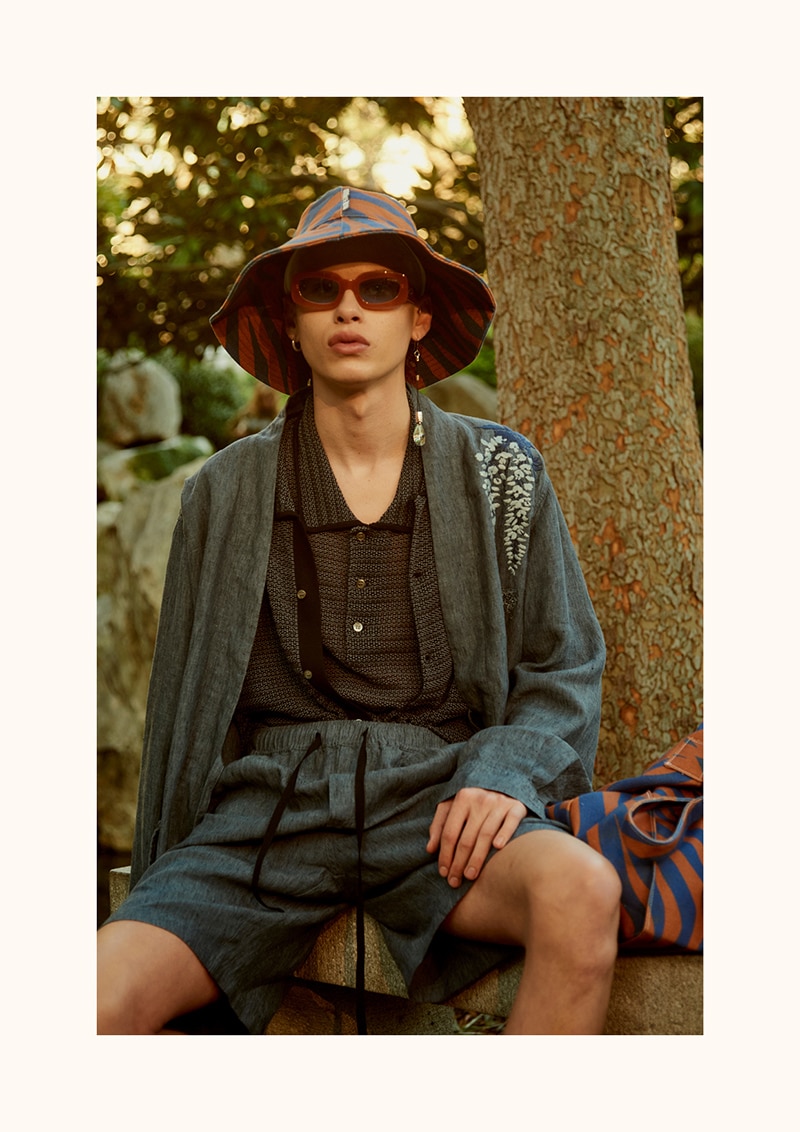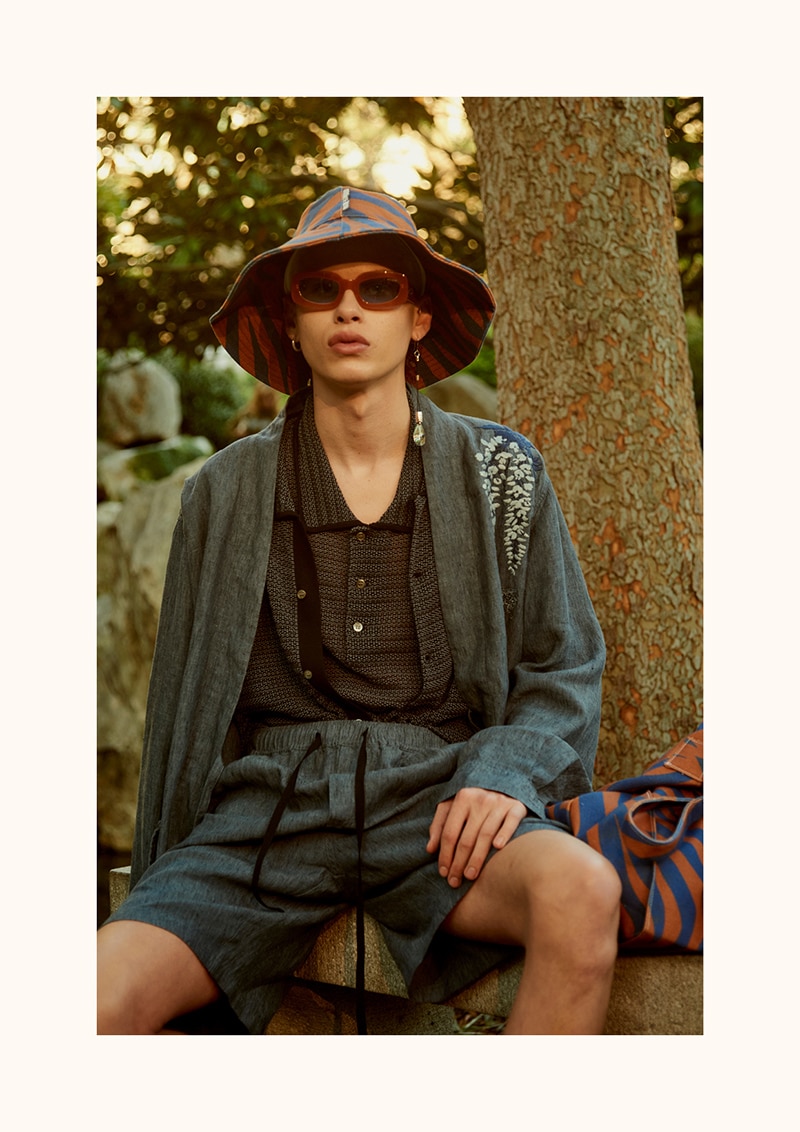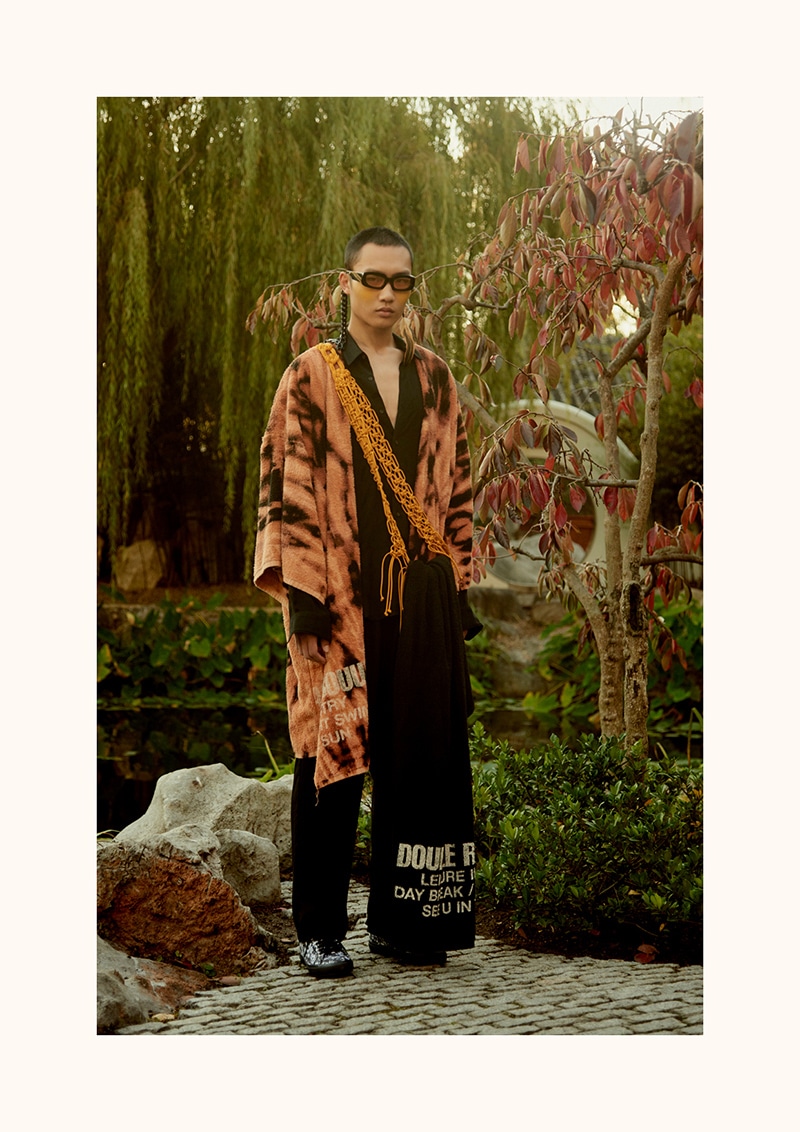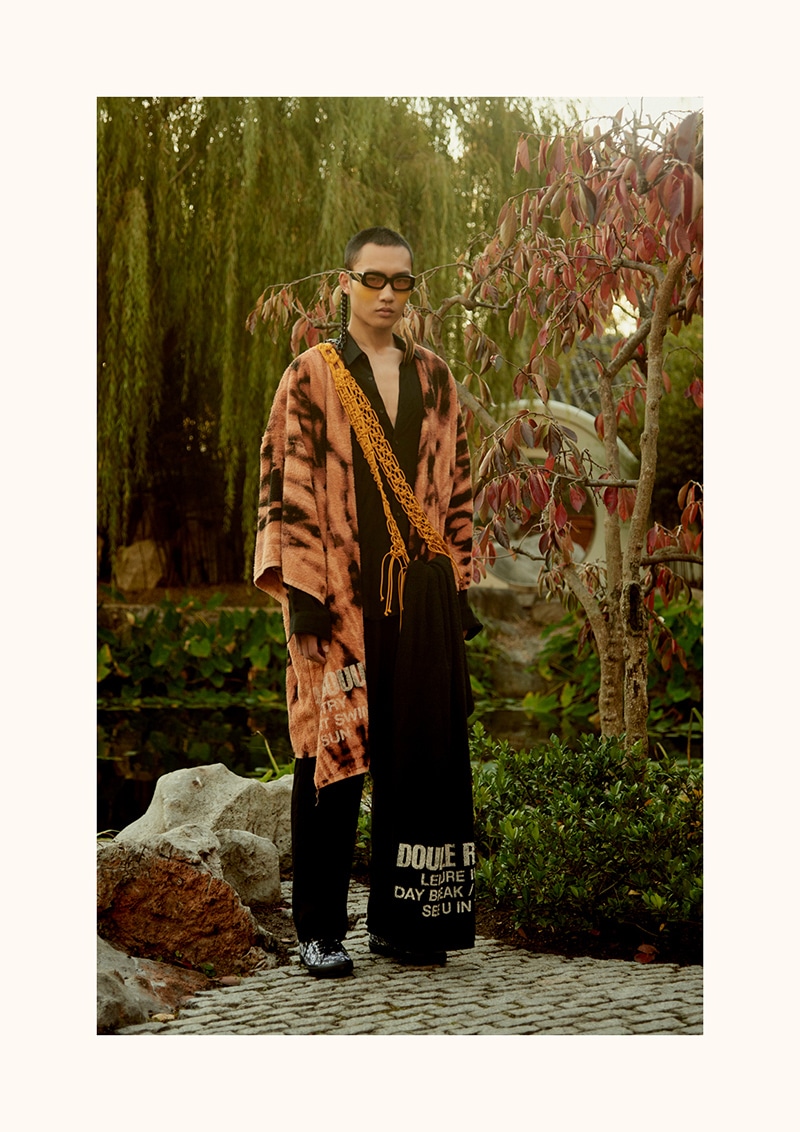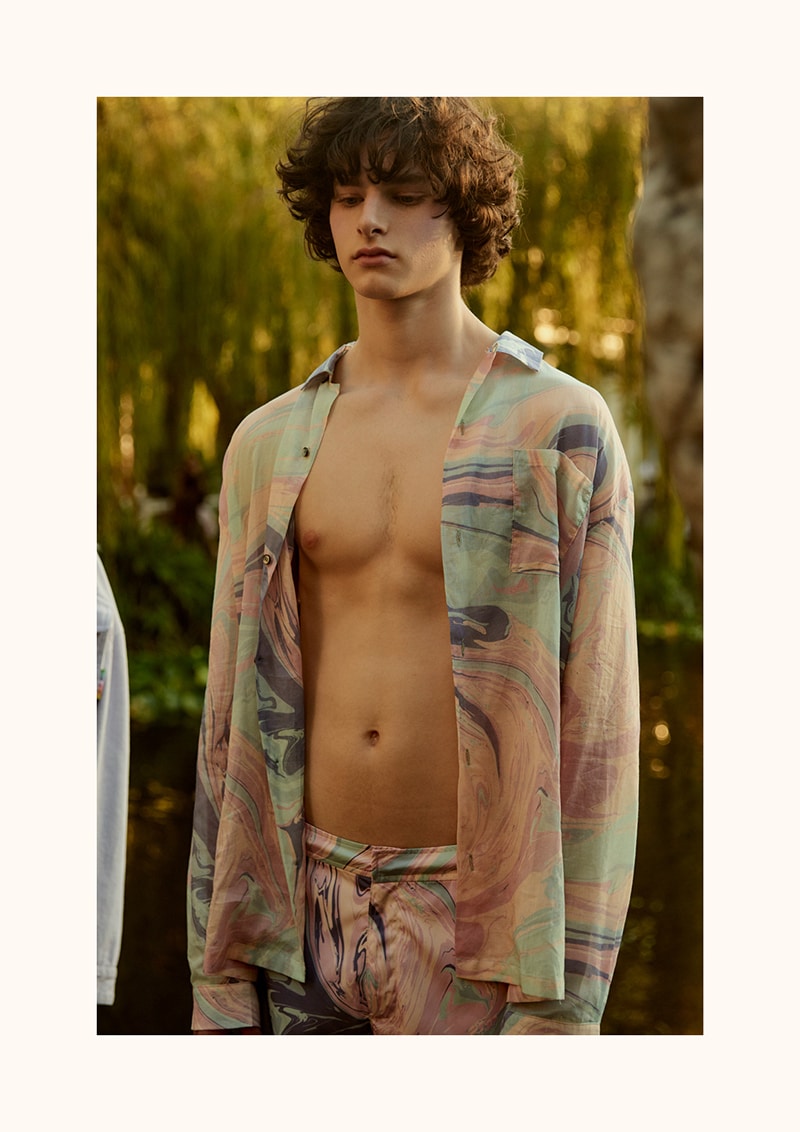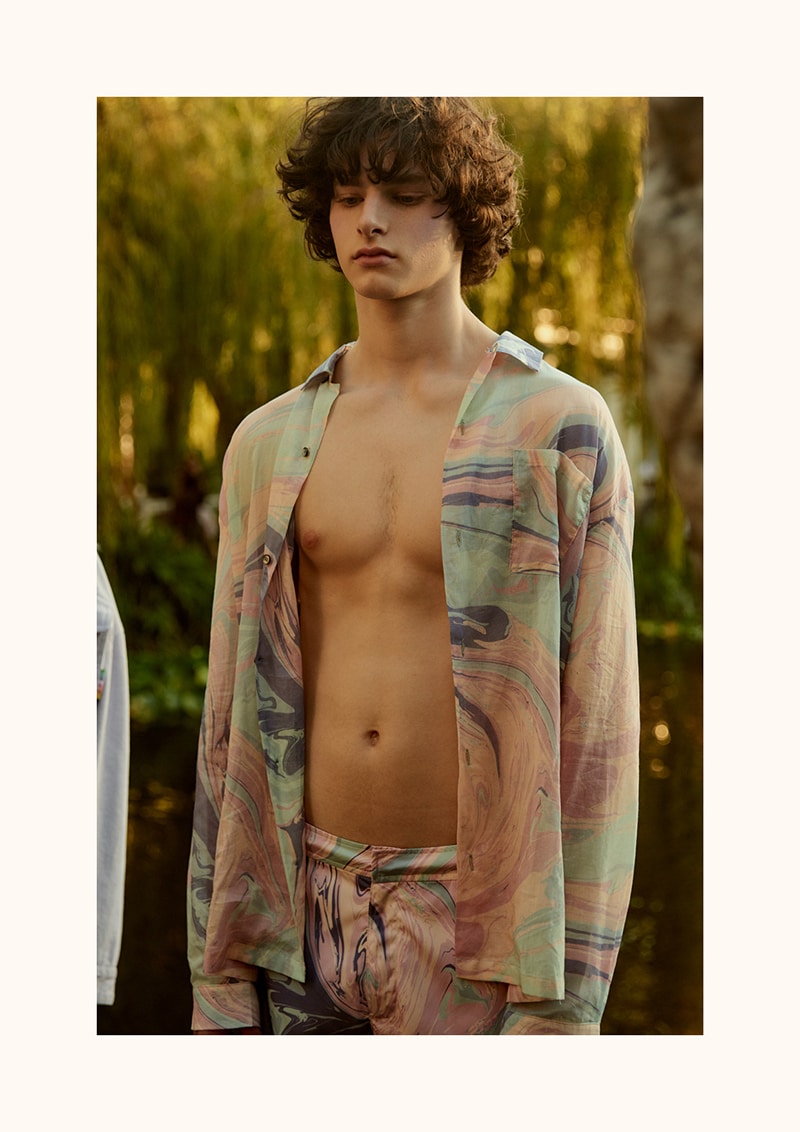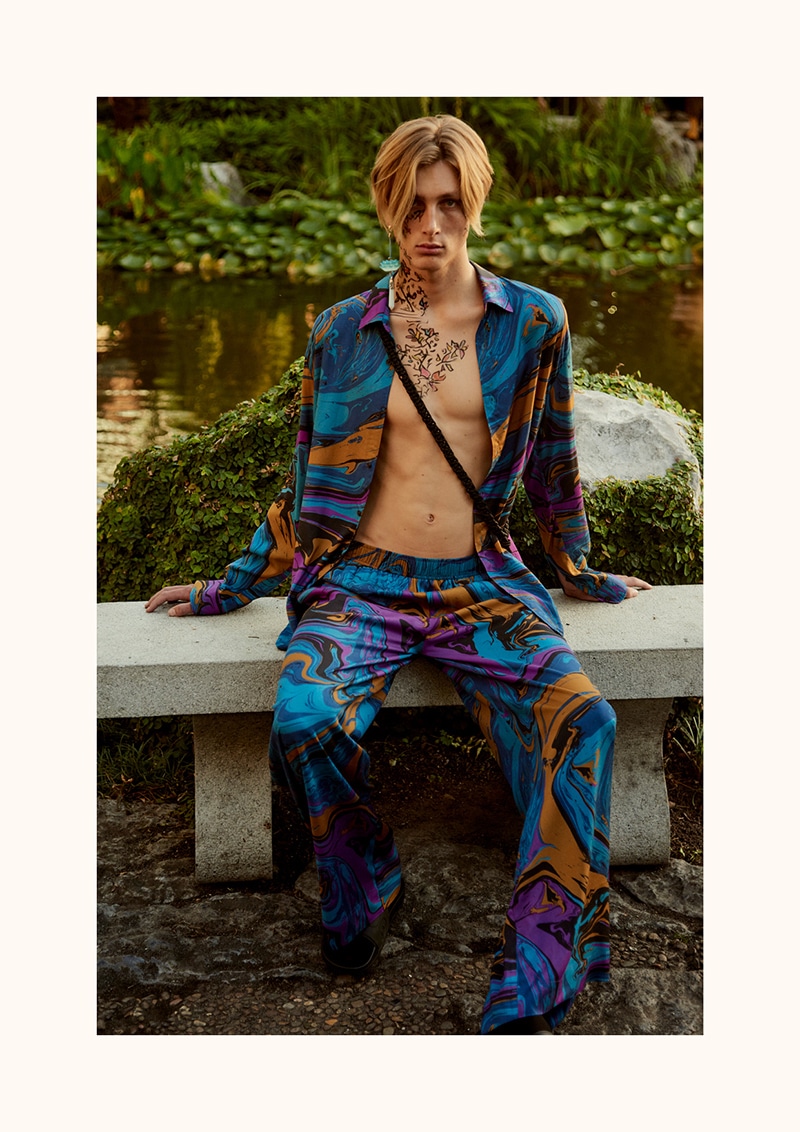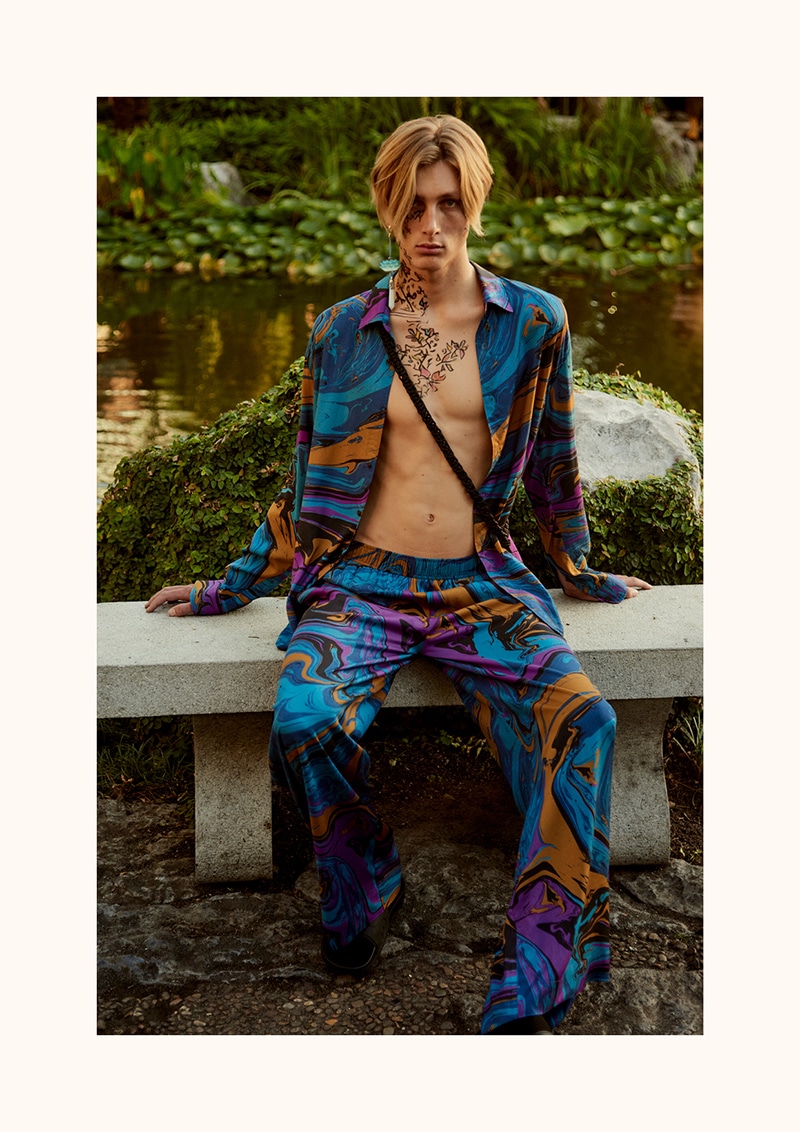 You recently showed at Mercedes-Benz Fashion Week Australia, the question that most people have at first is, are you a season ahead or a season behind?
Haha, it's a good question. Growing up in the industry I've always thought we are a season ahead technically. But it's Summer all the time for our brand so it doesn't really matter to us!
Tell us a bit about the fashion week and the surrounding energy.
It's a Resort fashion week so it highlights what's a strength of ours I think here in Australia. You should come!
Is there something that is quickly identifiable as "Made in Australia"?
UGG boots and really good coffee?!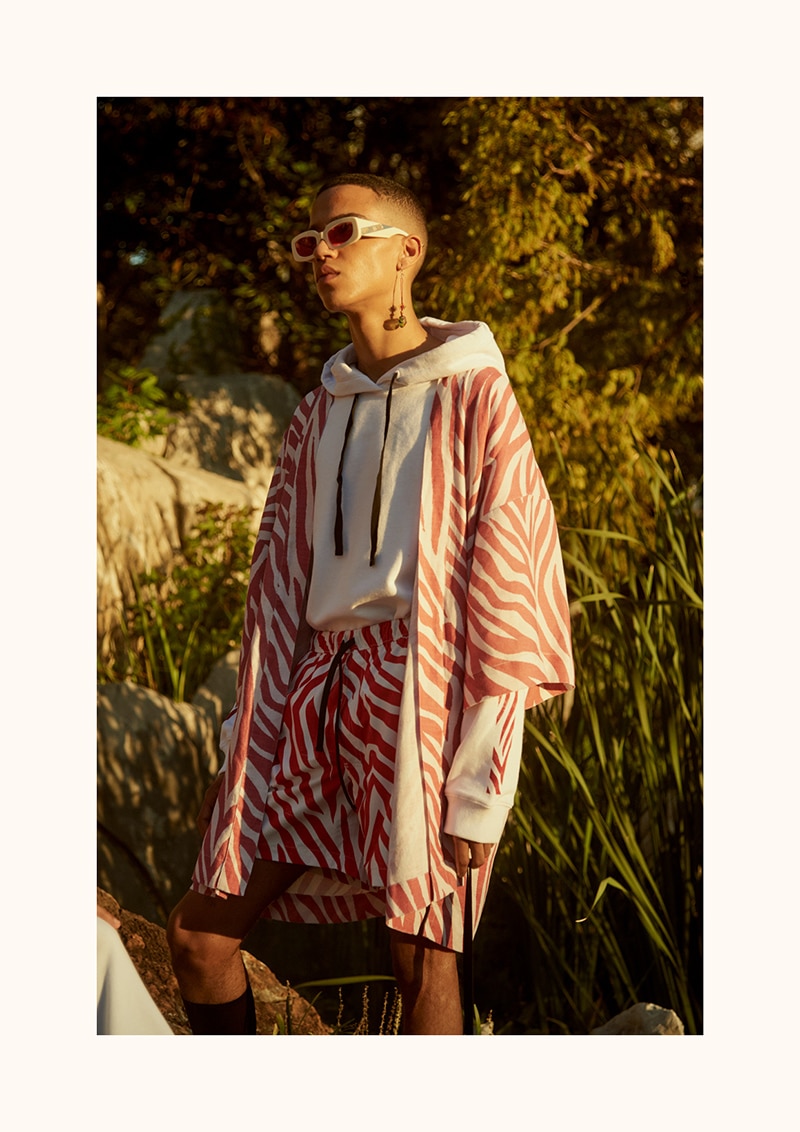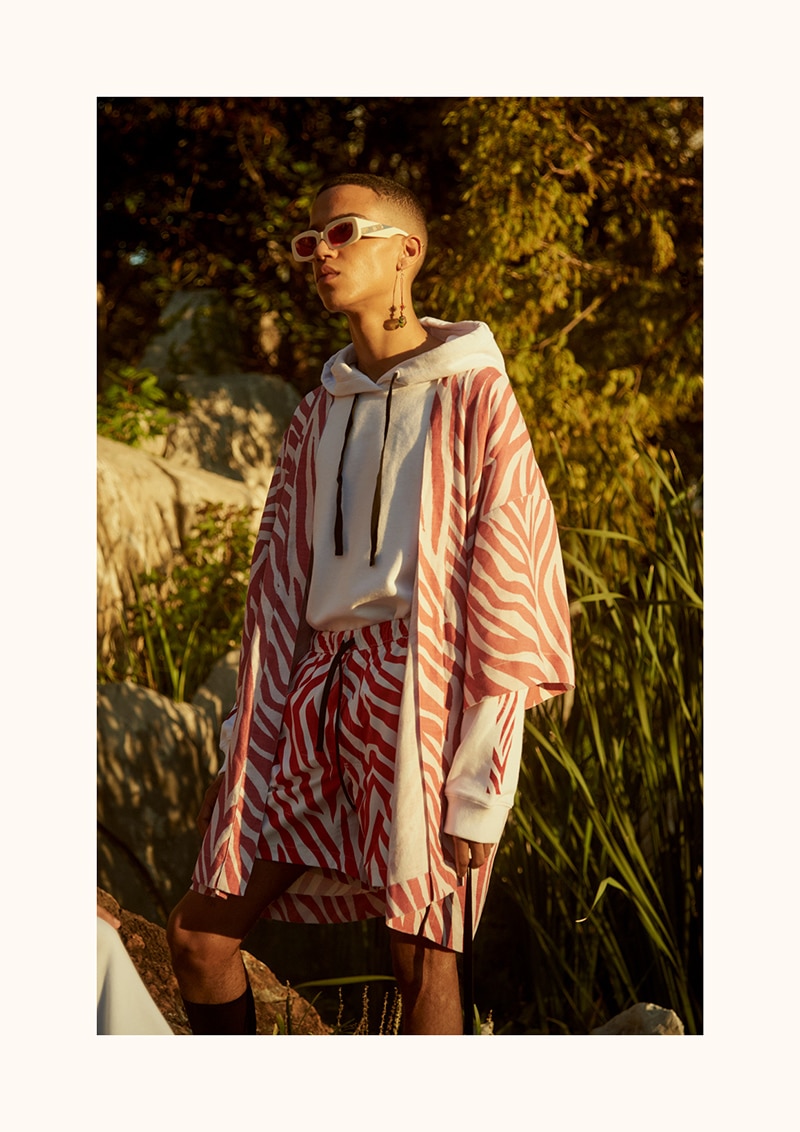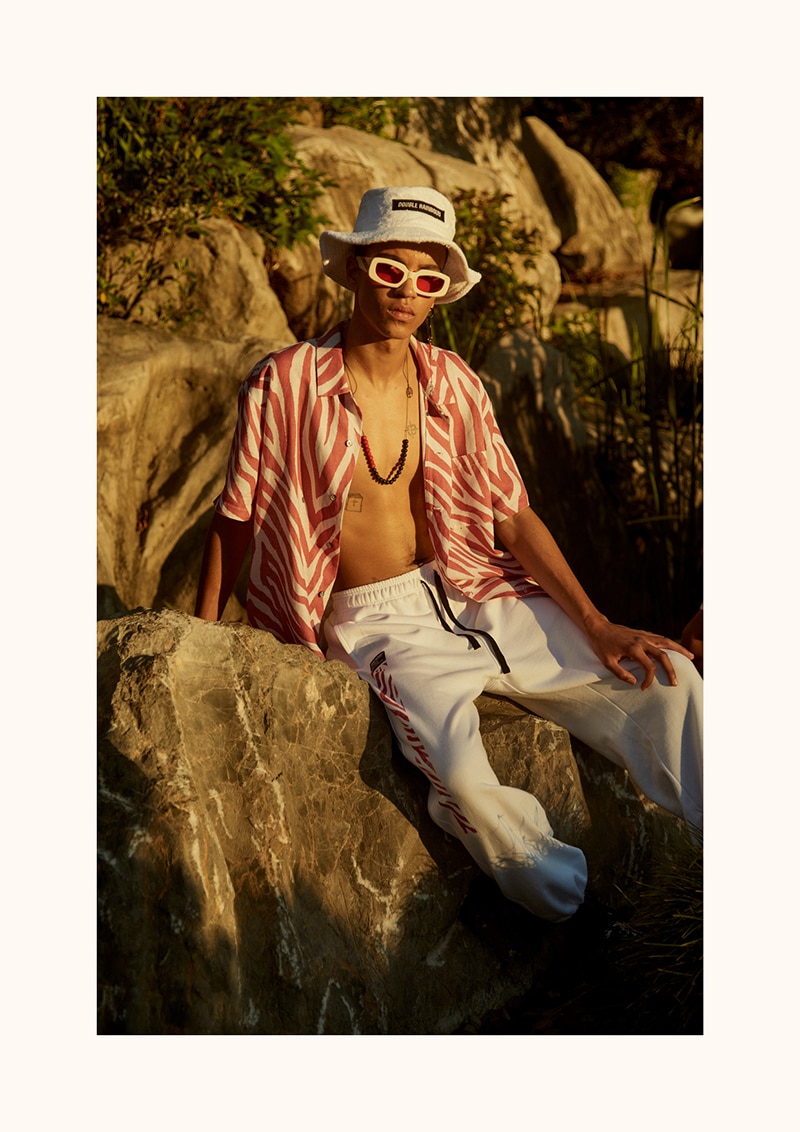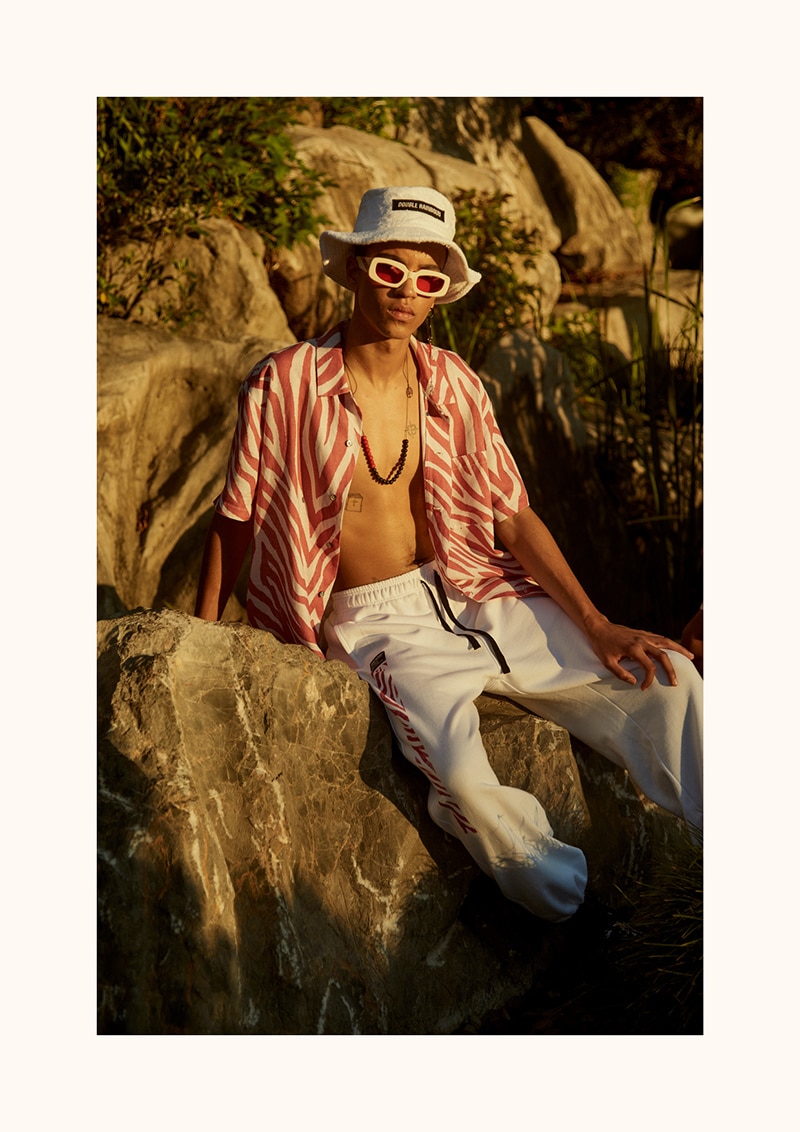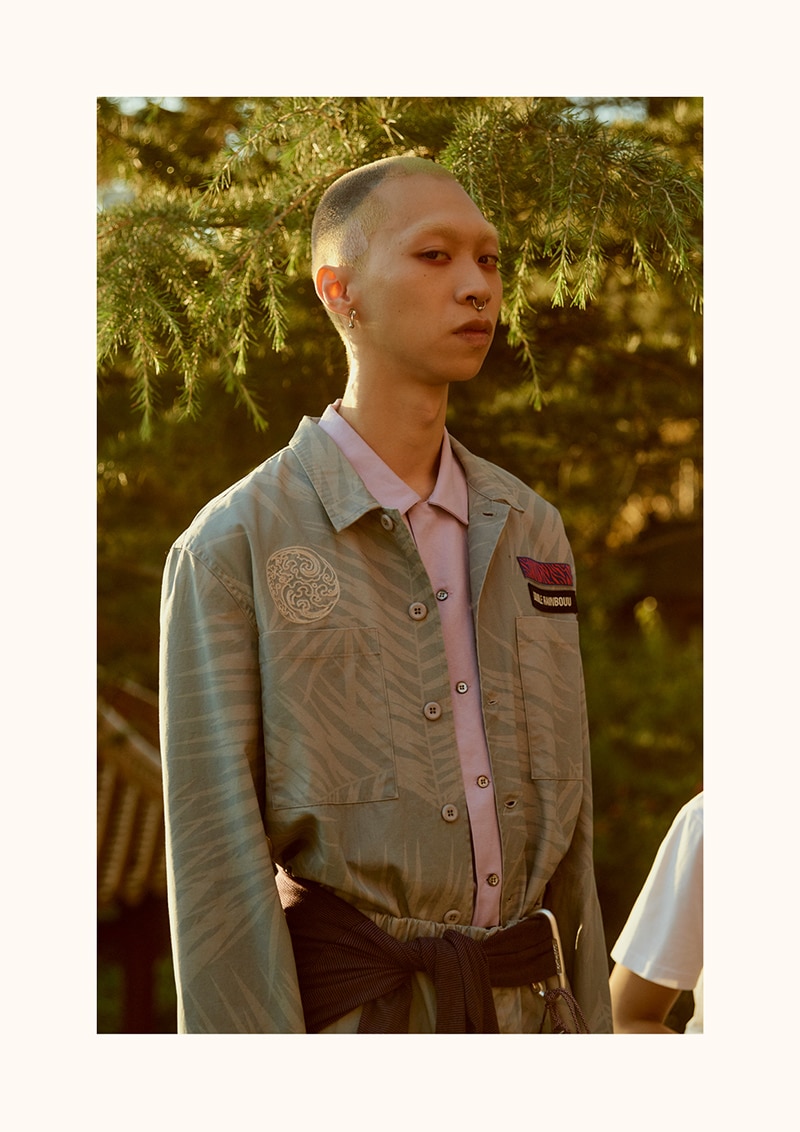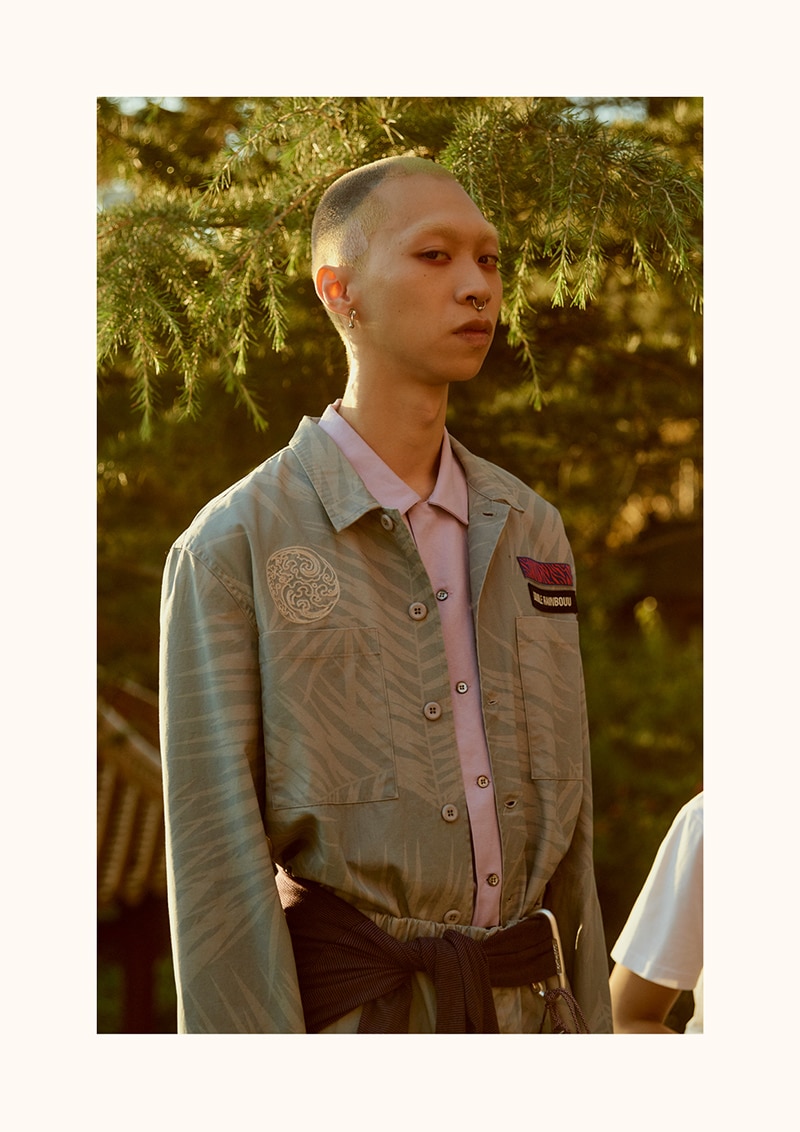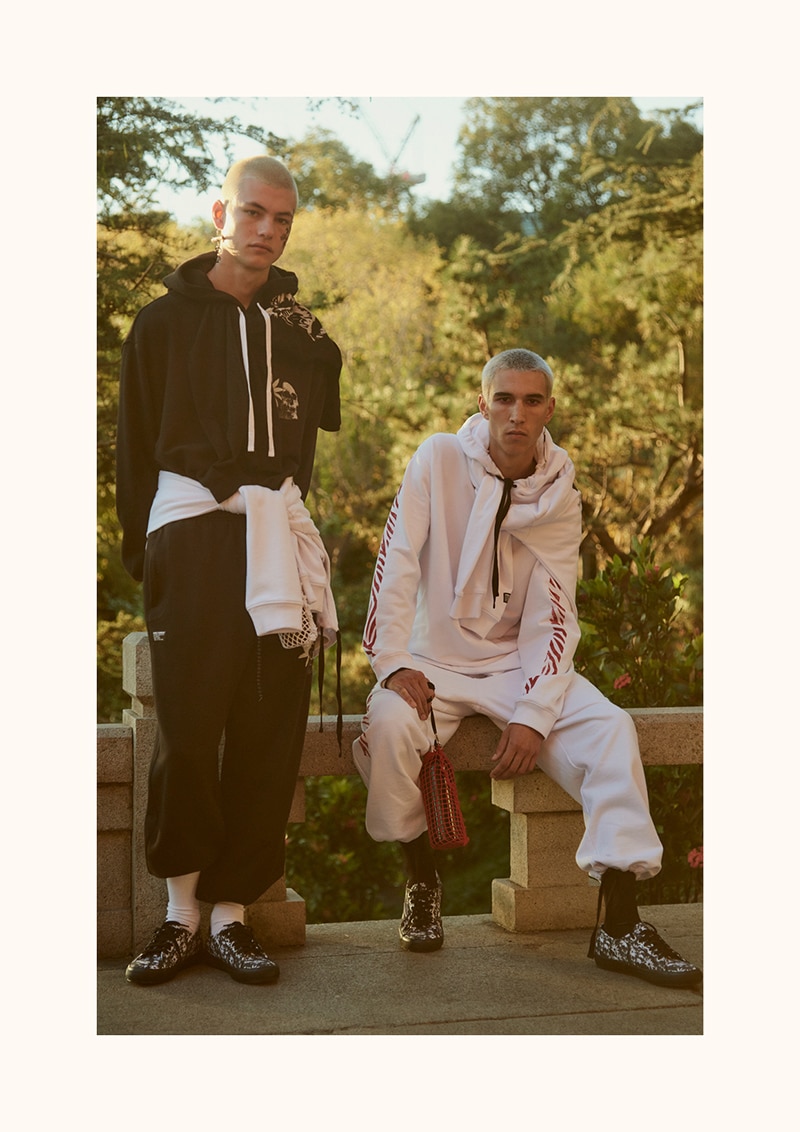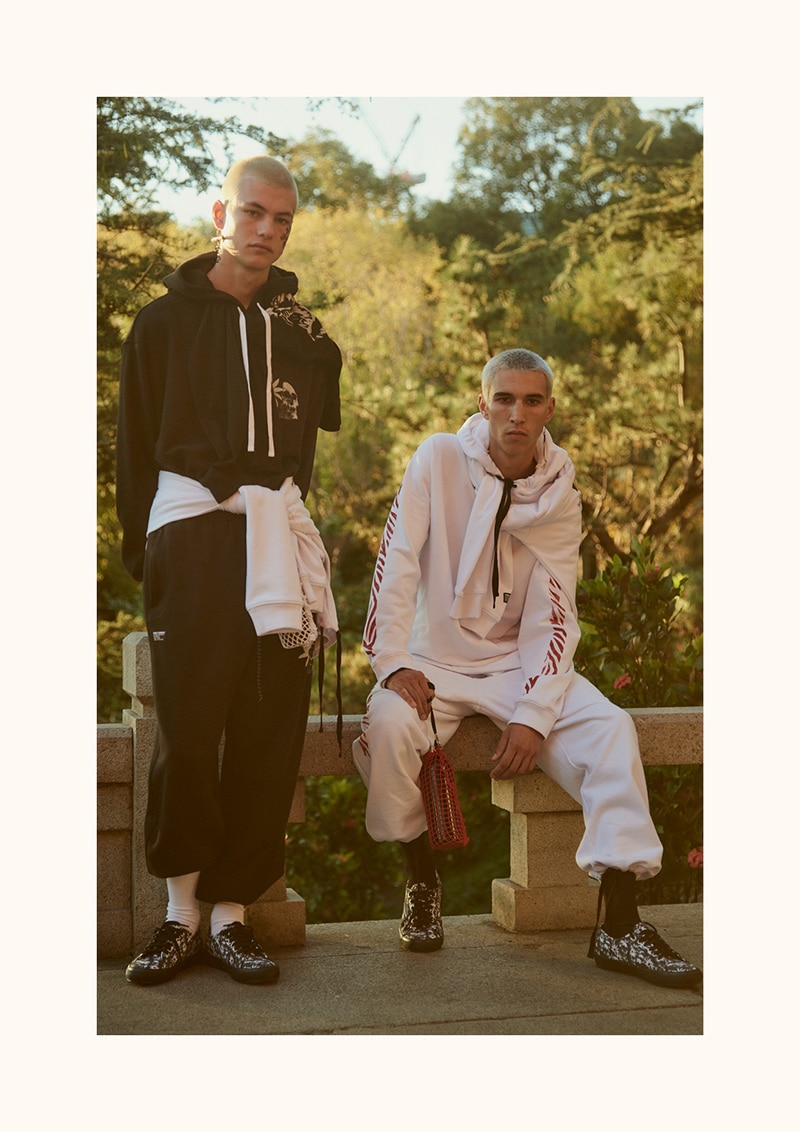 You should definitely do a UGG collab! How is it designing for a global audience from down under? What hurdles do you face and what do you have going for you? I imagine that it can be quite nice too being so far away from fashion politics in Paris.
It is a little difficult being a men's and women's brand from down under. The selling calendars for men and women are quite different and we have a lot of unisex styles so we sell them both together. Then obviously we are selling different seasons to different hemispheres at the same time so it's a matrix. But then the sun is always shining somewhere so we just try to move around with it.
The isolation of being from Australia is actually something we like. We are only a screen away from the whole world so it's not the bubble it once was but there's something a bit peaceful about it and I think there's always intrigue with things that come from a place far away.
What's been the most fun of having this brand?
Shooting on the beach all the time! In Brazil, Mexico, Thailand and home of course.
How did you feel when you learned Justin Bieber was a fan?
That was early on and we were pretty excited, to be honest. He was on a camelback ride with a mate who was also in a shirt of ours so it was visually perfect and kind of funny.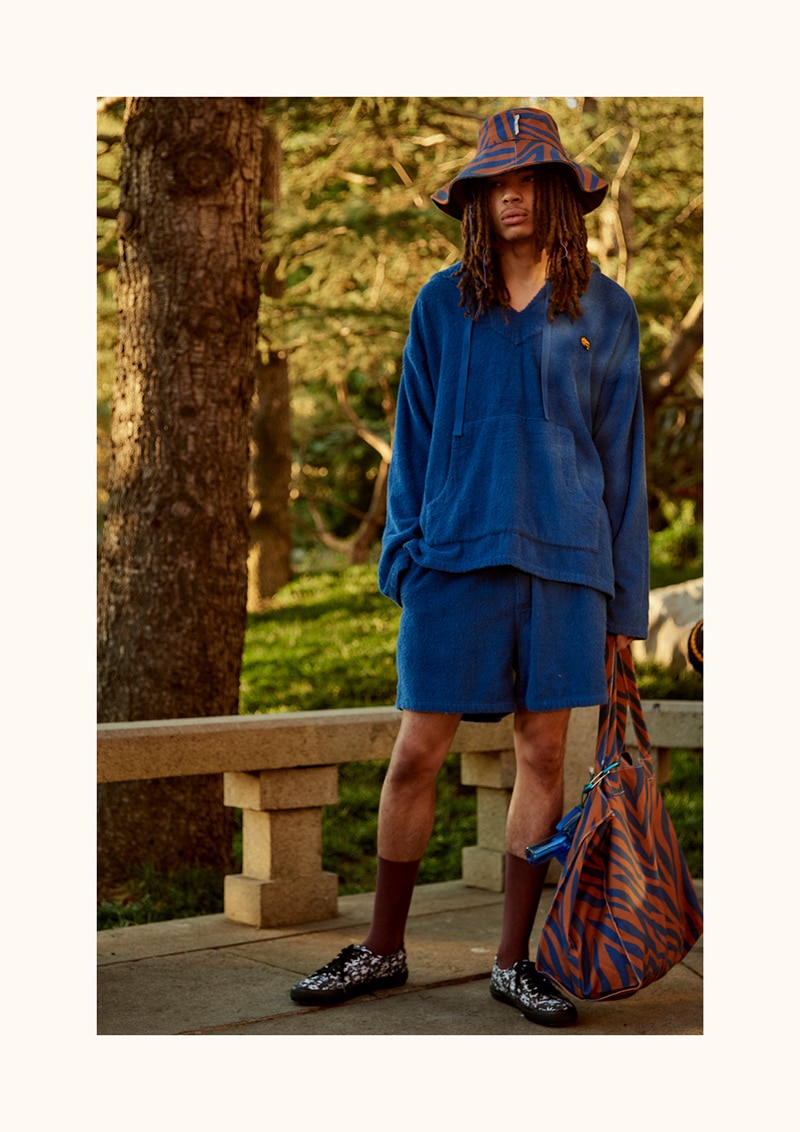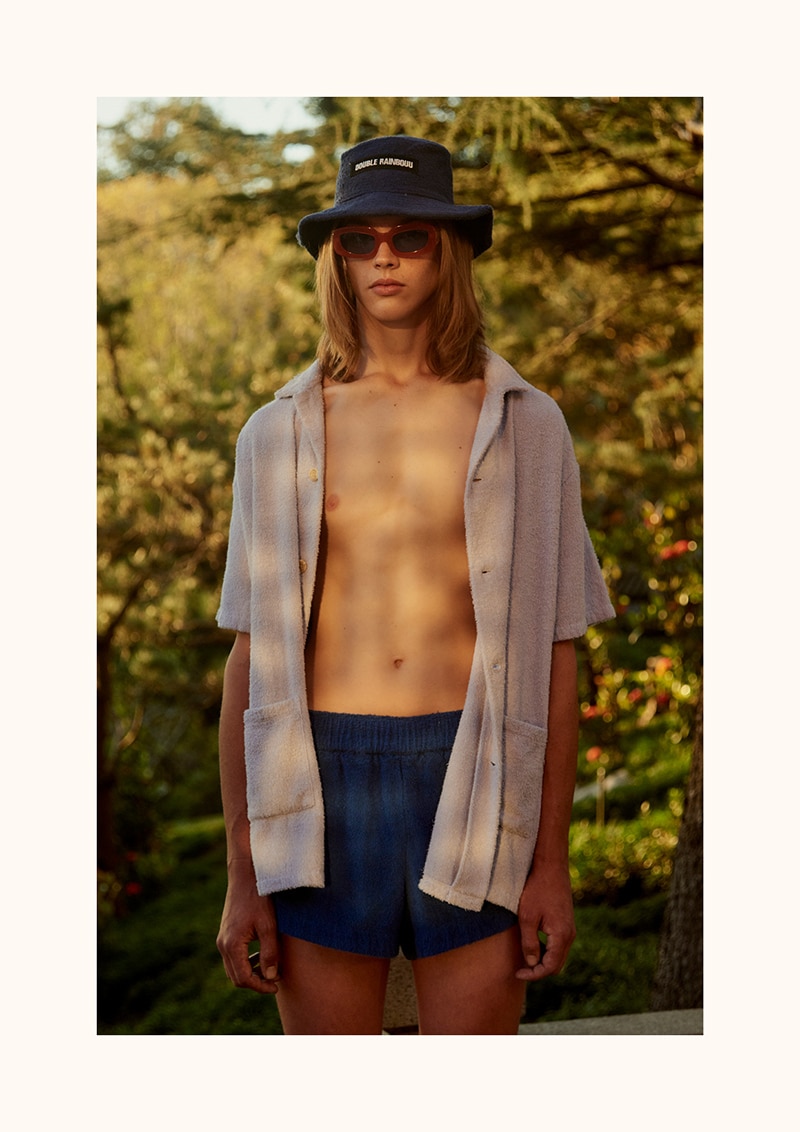 Who would you love to dress?
David Attenborough.
And finally, any upcoming projects we should keep our eyes open for?
Yes, we have a Shaun the Sheep knit collab we did with Woolmark and Aardman studios dropping soon for the new FARMAGEDDON movie. The knits are super soft and cuddley check them out. And we have a collab capsule with Australian artist Flume coming out at the end of this year which is really exciting. More coming early in the New Year!
I just had to google FARMAGEDDON, it looks like a really big thing I should know about. Thanks for that!