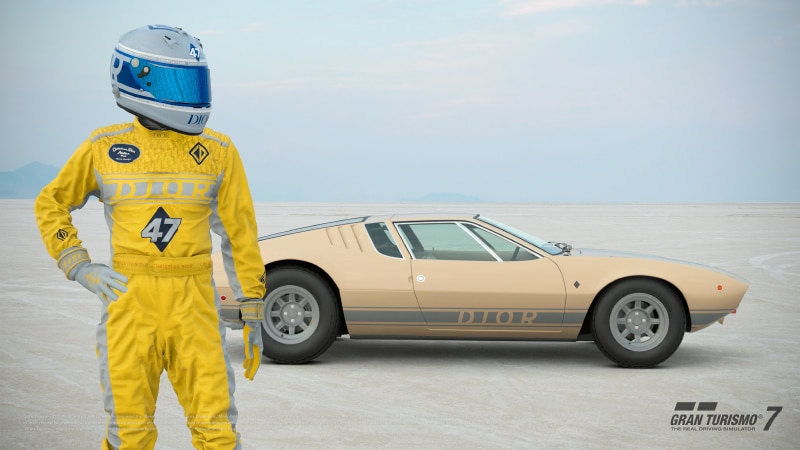 In the middle of summer, the French Maison par excellence, Dior, has surprised all its followers and fans with its latest collaboration. We say surprise because to date the French fashion house has done little or no project like this one.
This joint project consists of the brand's participation in the Gran Turismo 7 video game, available exclusively for the PlayStation 4 and 5 consoles, in which the creative director of the men's part, Kim Jones, has designed ground-breaking Dior gear – "Skins" – and has customized a vintage car, the De Tomaso Mangusta, exalting the distinctive hallmarks of the house.
Oblique Dior motifs, the initials CD Diamond together with a "Christian Dior Atelier Montaigne" patch and other elements can be seen in Jones' virtual creations.
Symbolically, moreover, the number 47 takes on a special prominence in this alliance, not because it appears on the silhouette of the driver and the racing car, but because it acts as a tribute to the year 1947, the date of Christian Dior's first fashion show, which sealed the success of the new look and of the Maison.
The inaugural virtual capsule will be unveiled on 25 August at the heart of the game itself and will consist of a yellow and grey jumpsuit, matching gloves, reinterpreted Diorizon shoes and a blue and grey helmet.