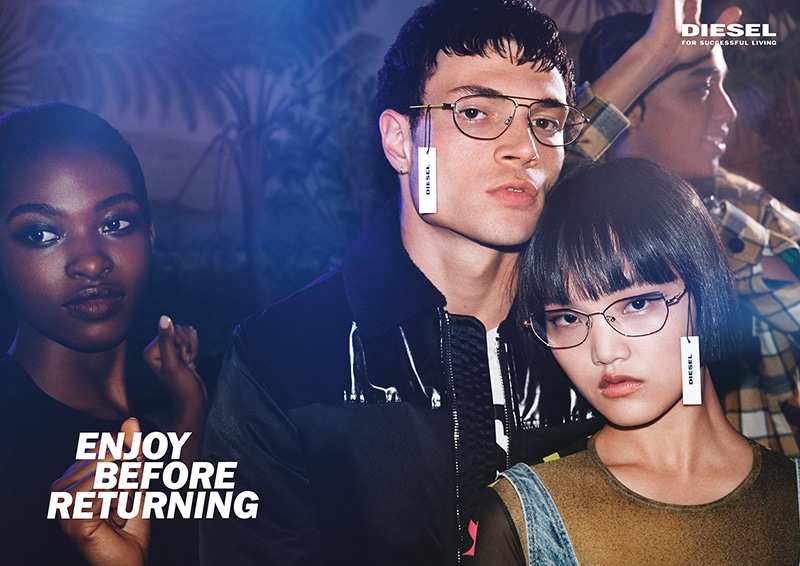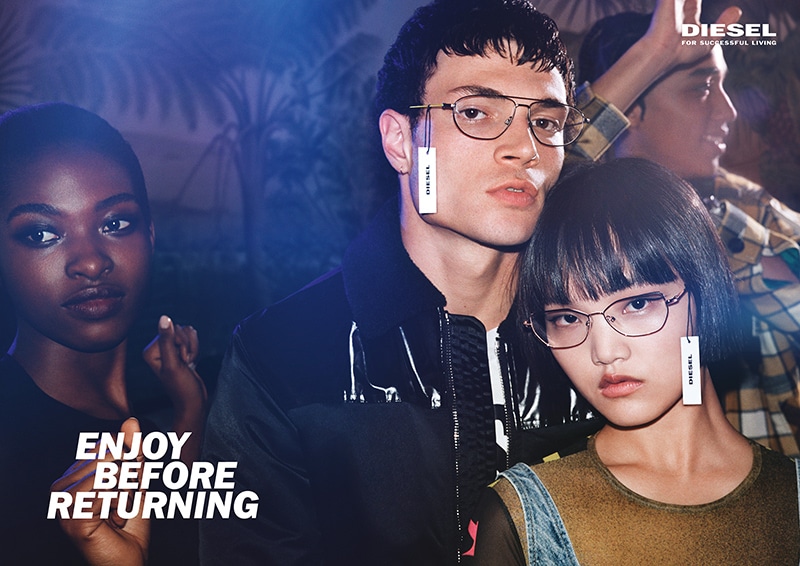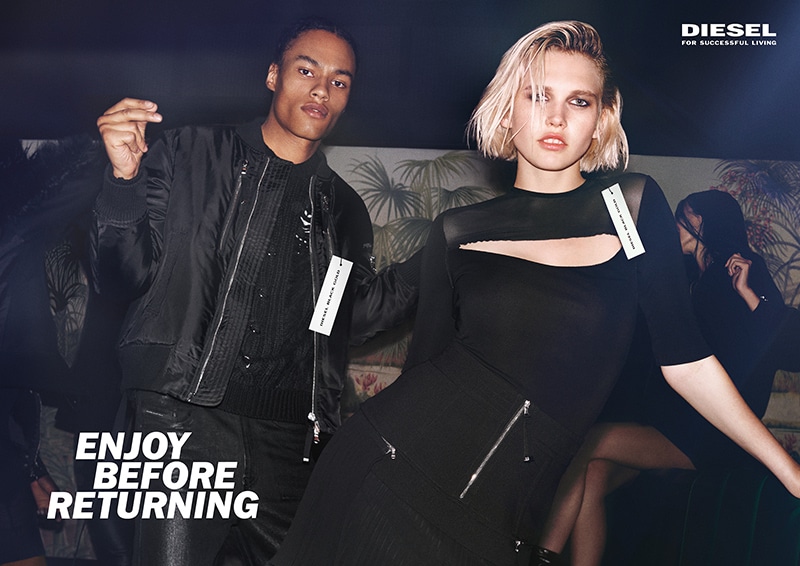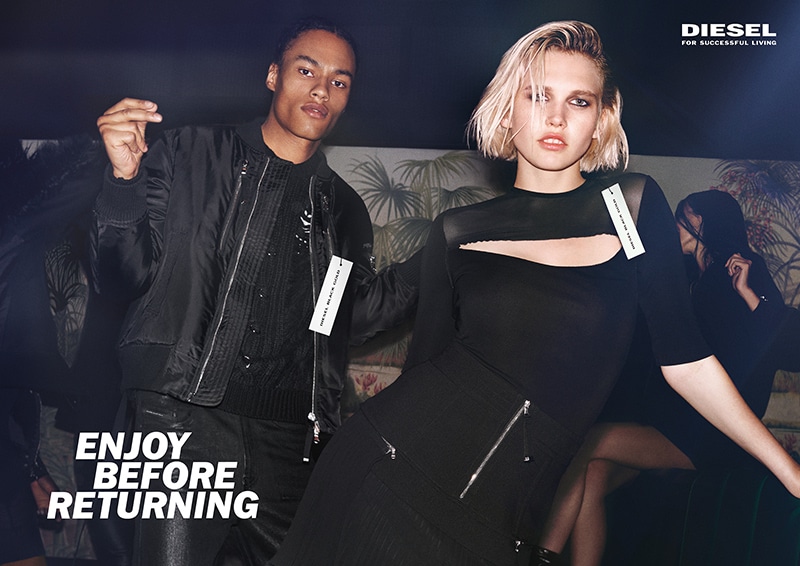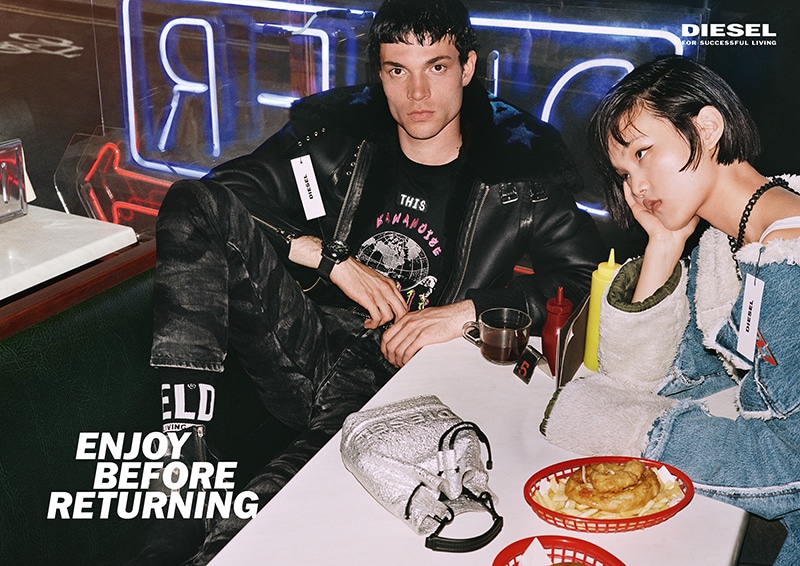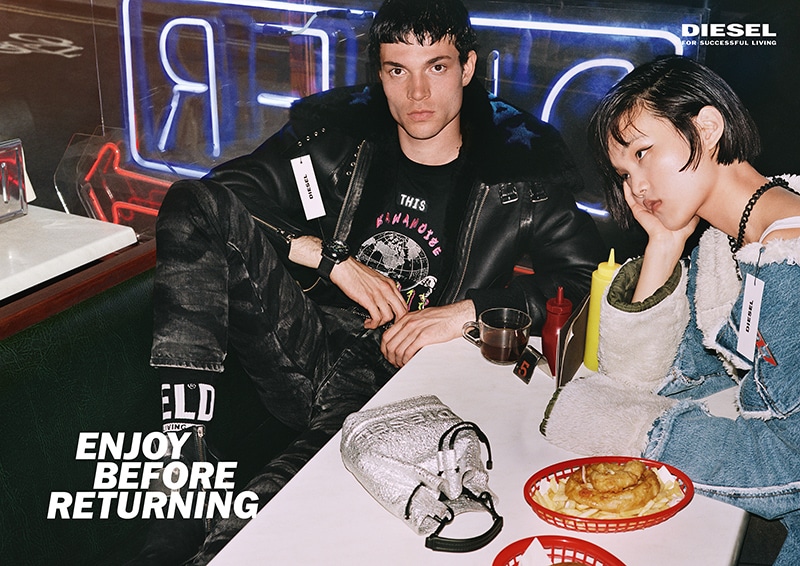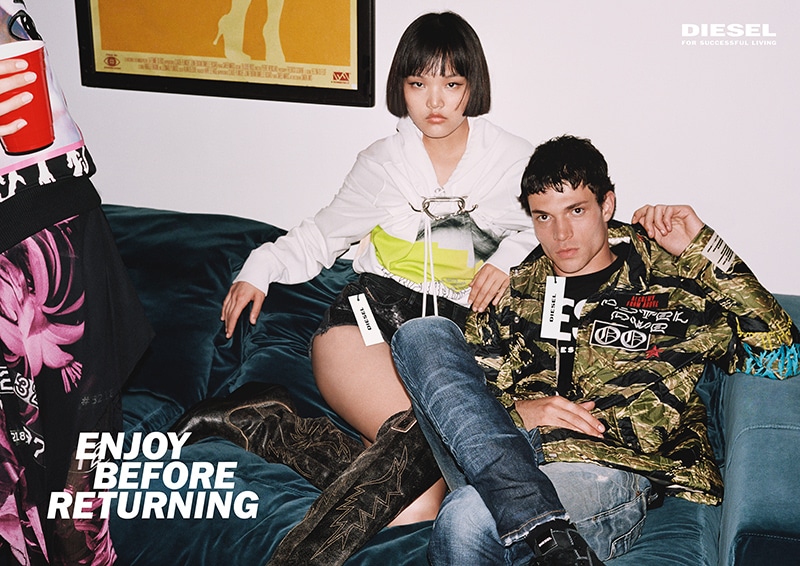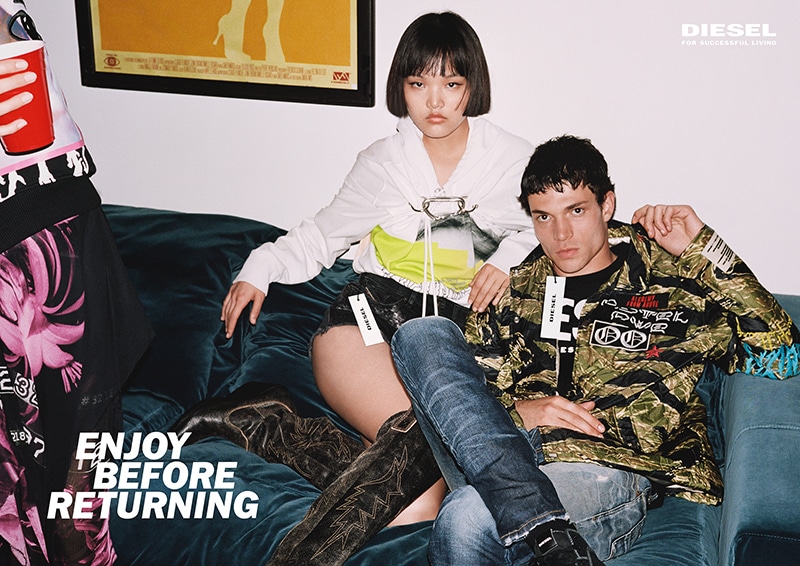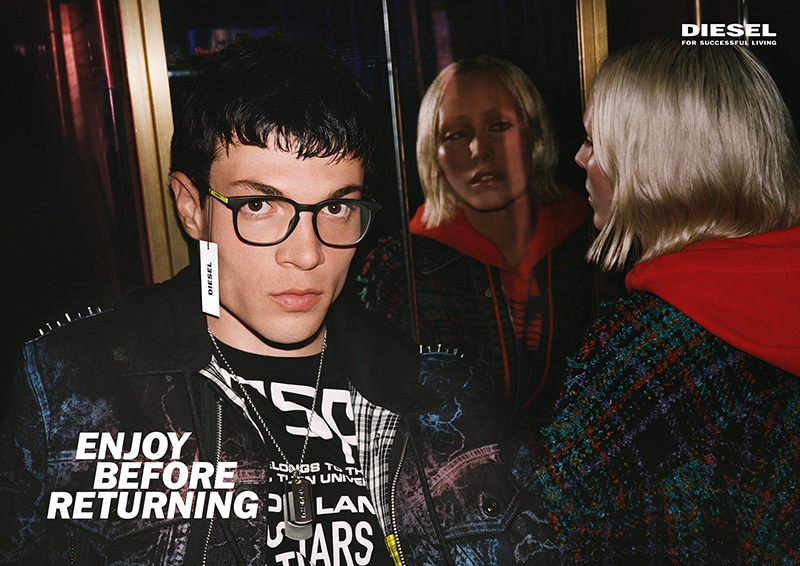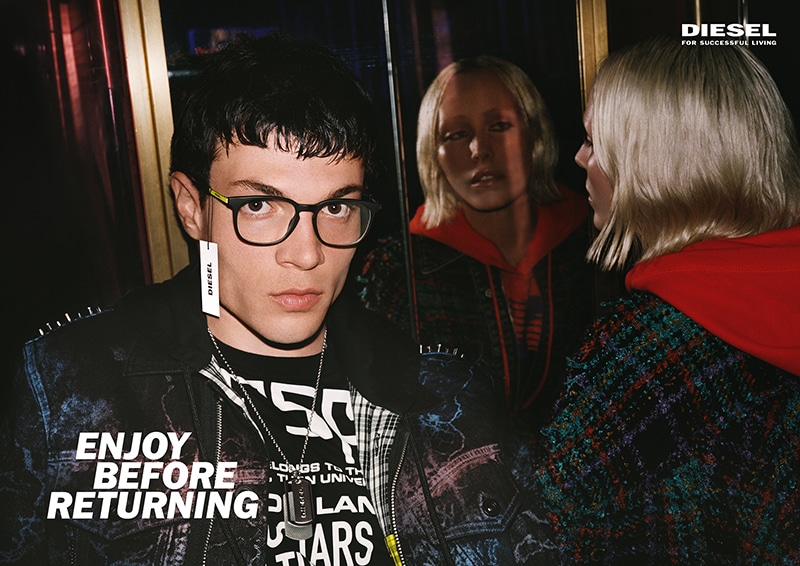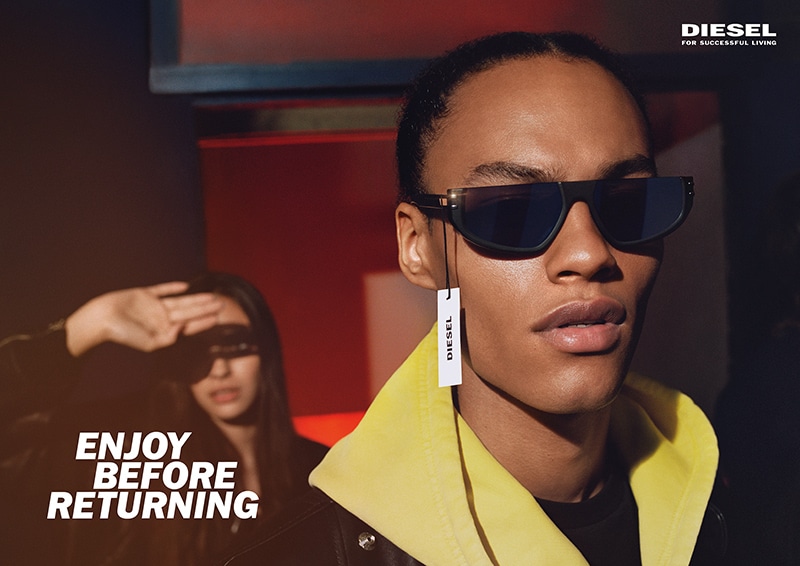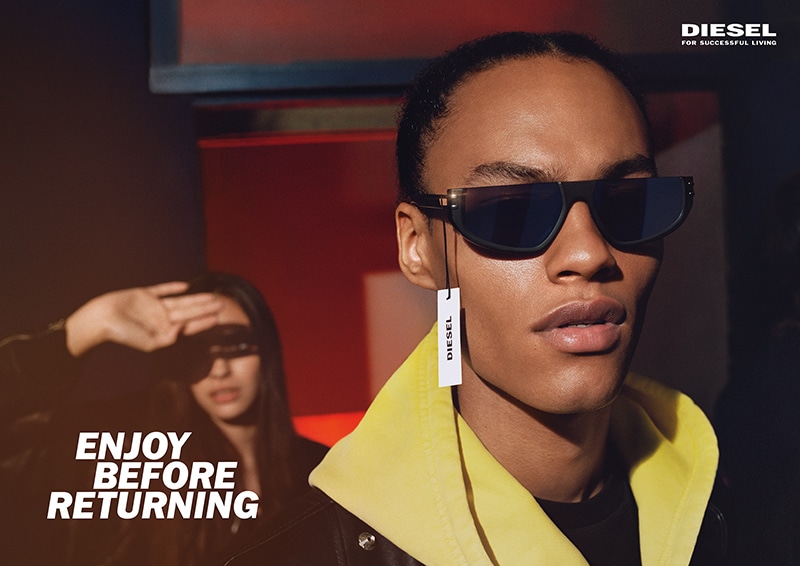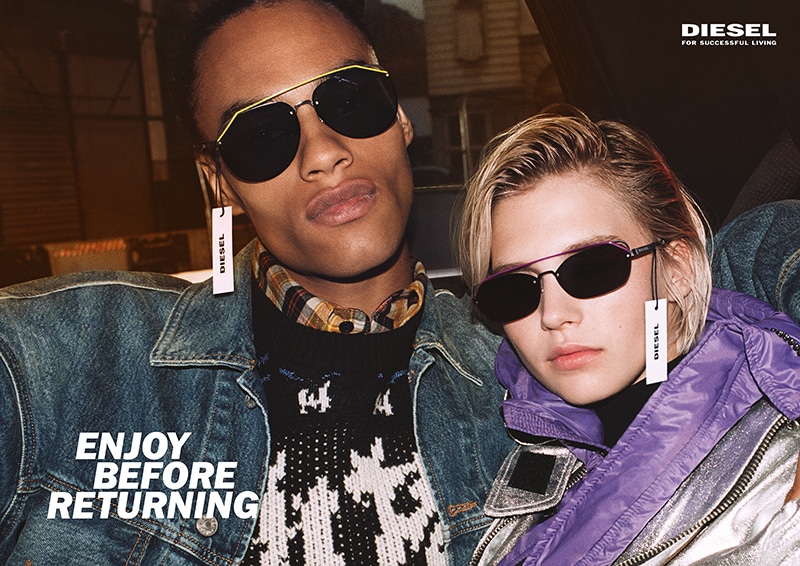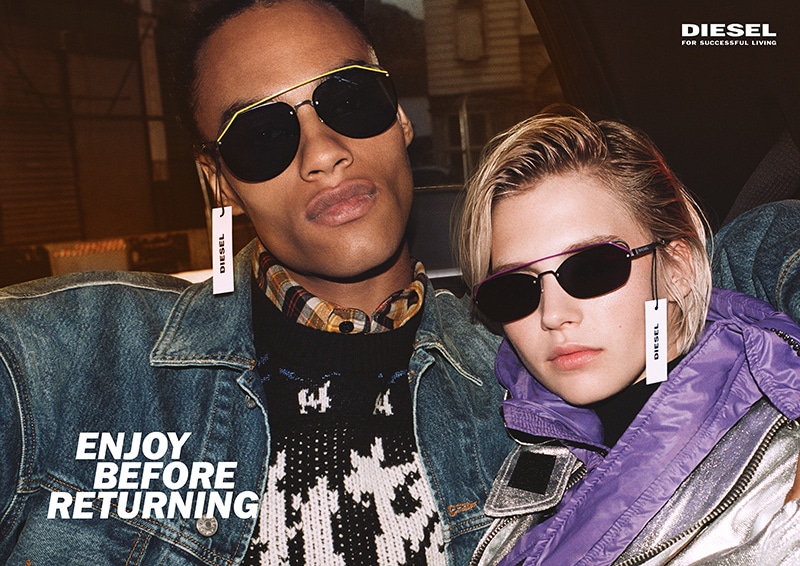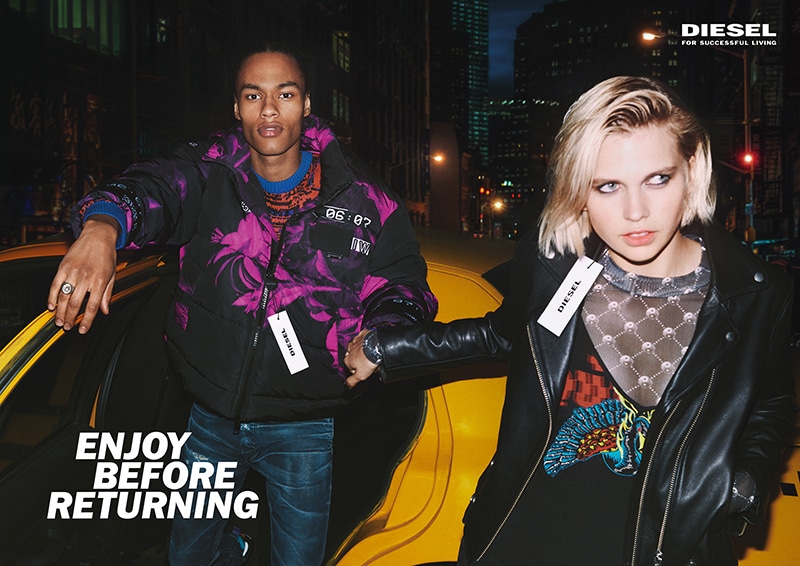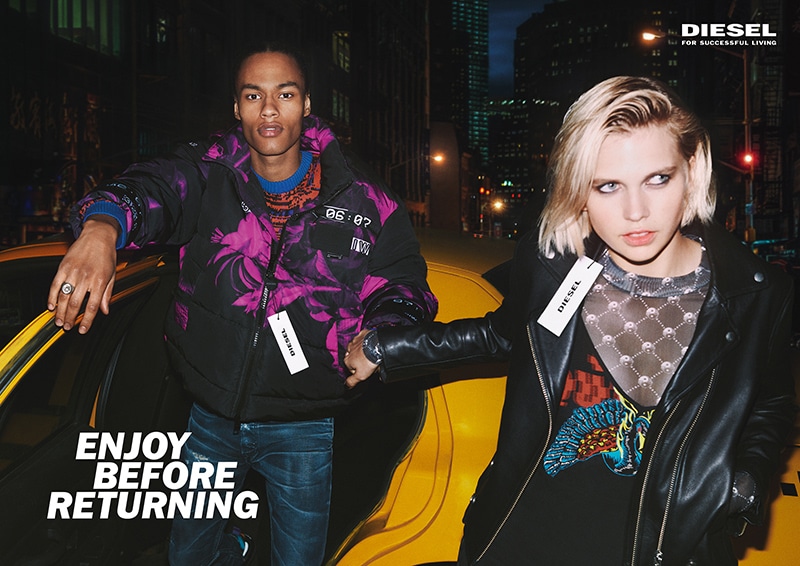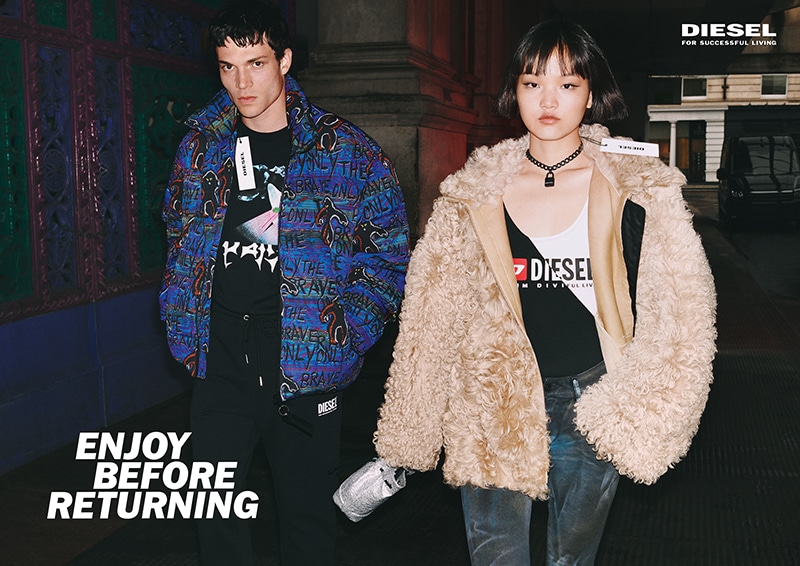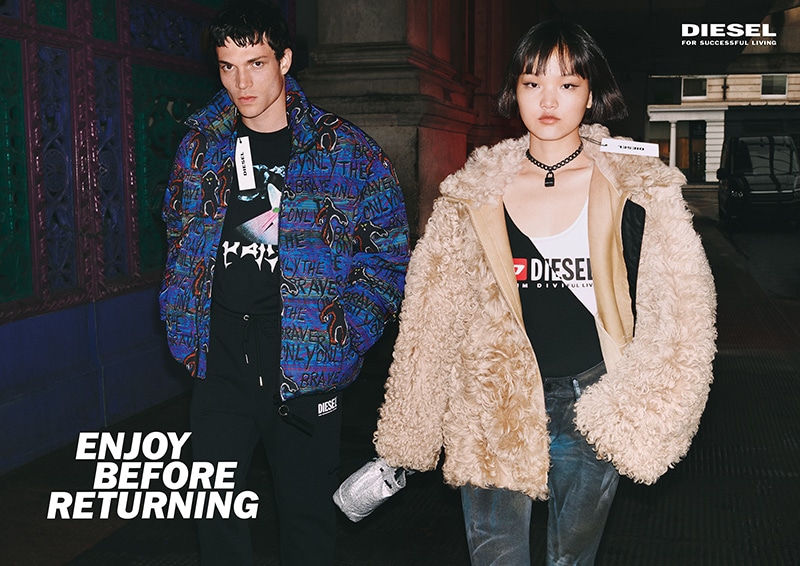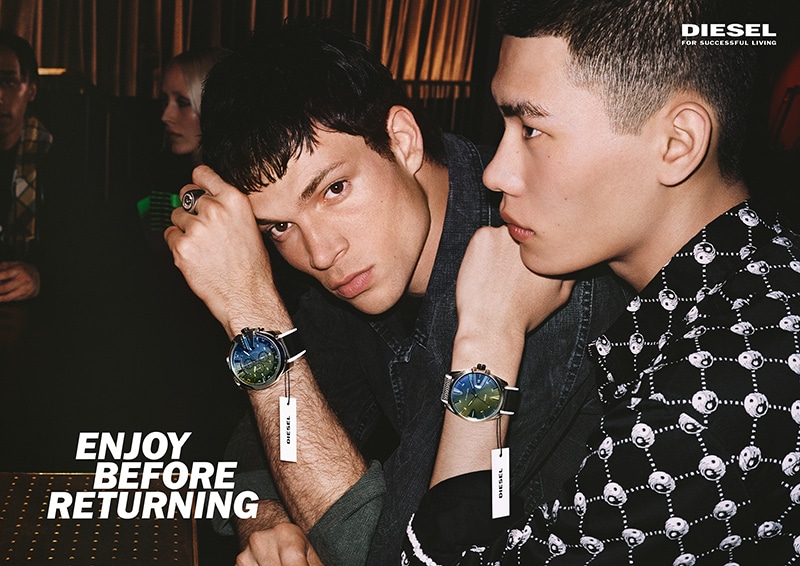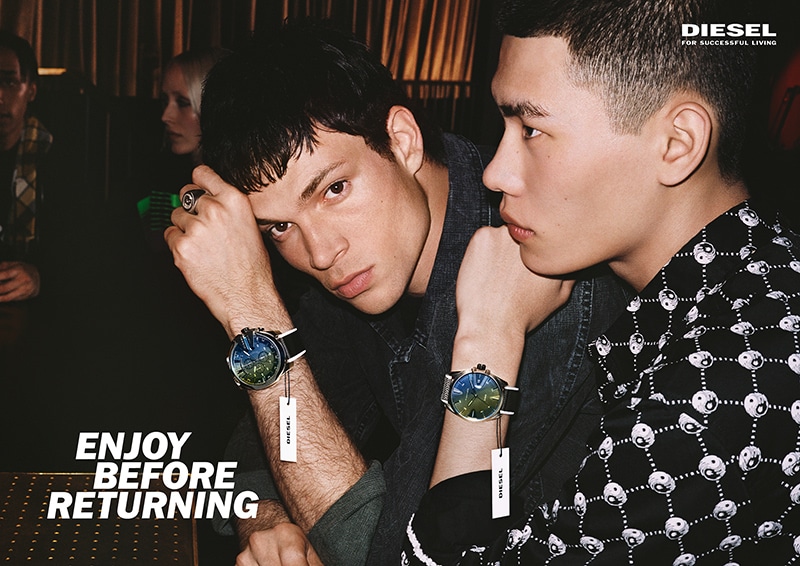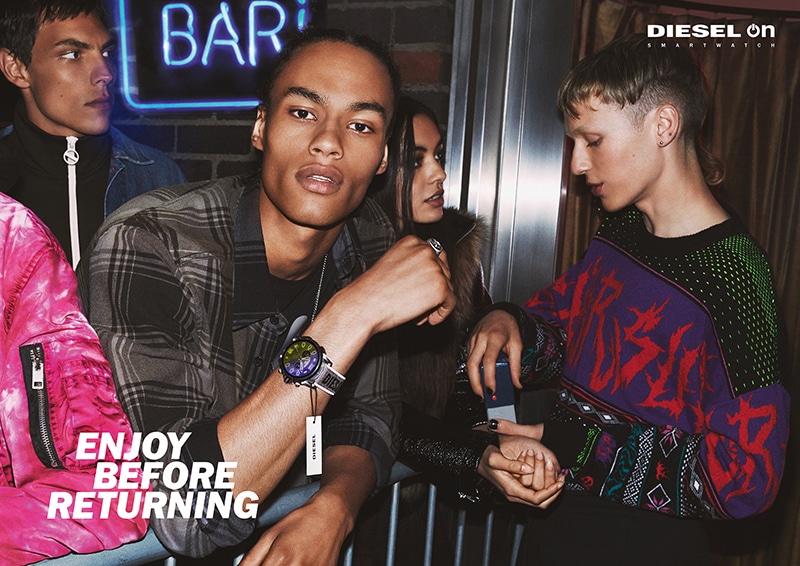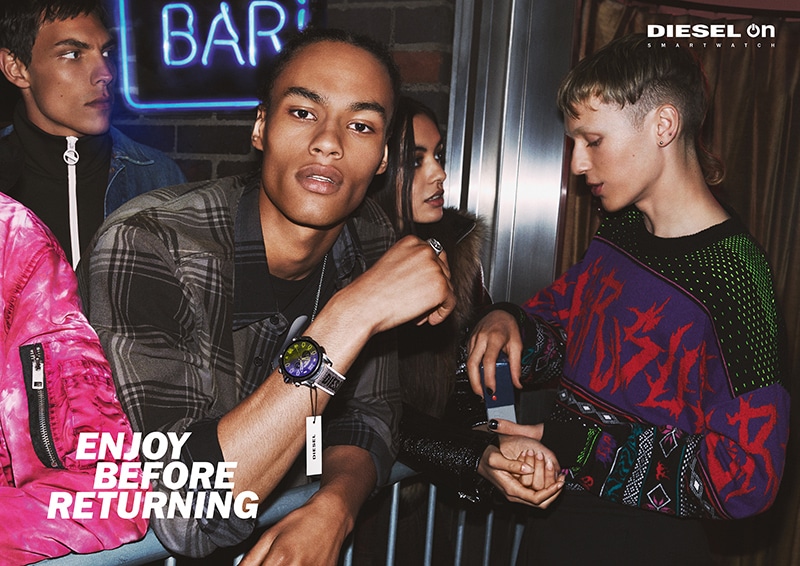 You may have heard of the term "Wardrobing." The word is used for the act of buying an outfit, wearing it and returning it after.
DIESEL introduces its new Fall campaign, aptly called "Enjoy Before Returning": a playful, nonconformist stance on this controversial topic.
Penetta's, who is the photographer for this campaign, imagery lenses wardrobers wearing DIESEL's new Fall collection, along with watches and eyewear products.