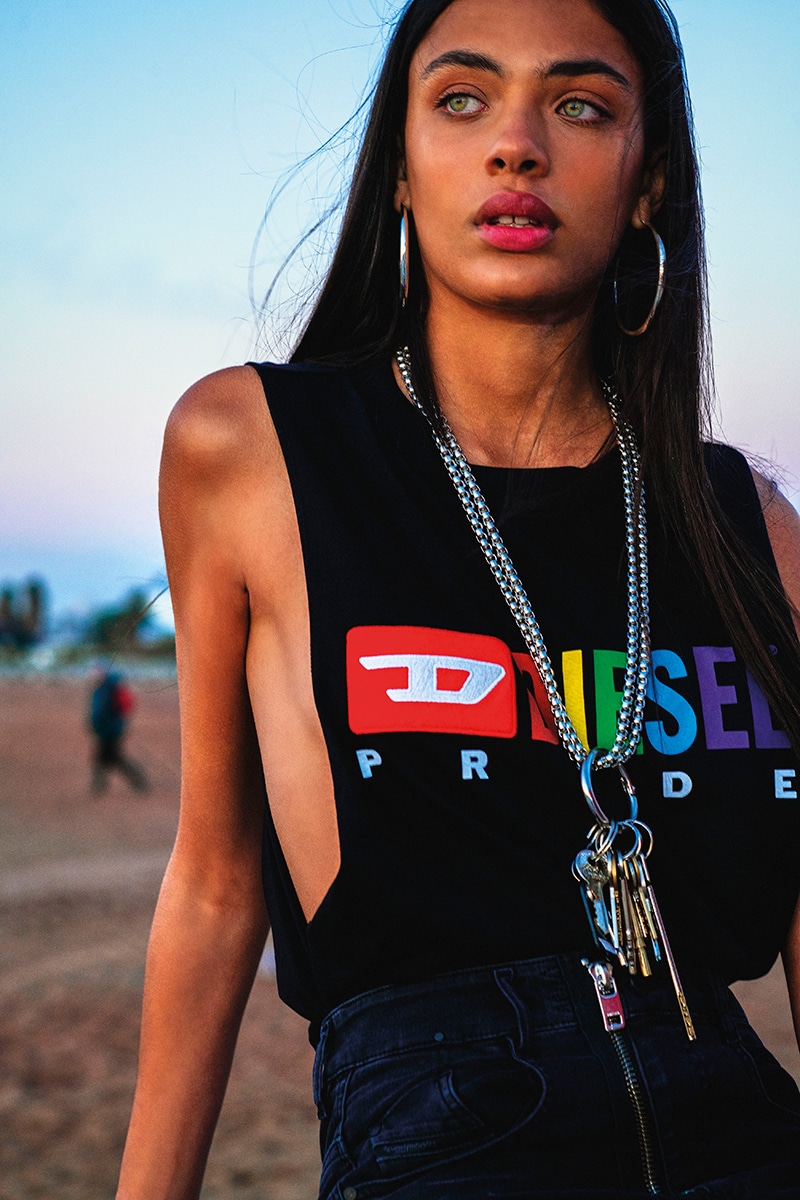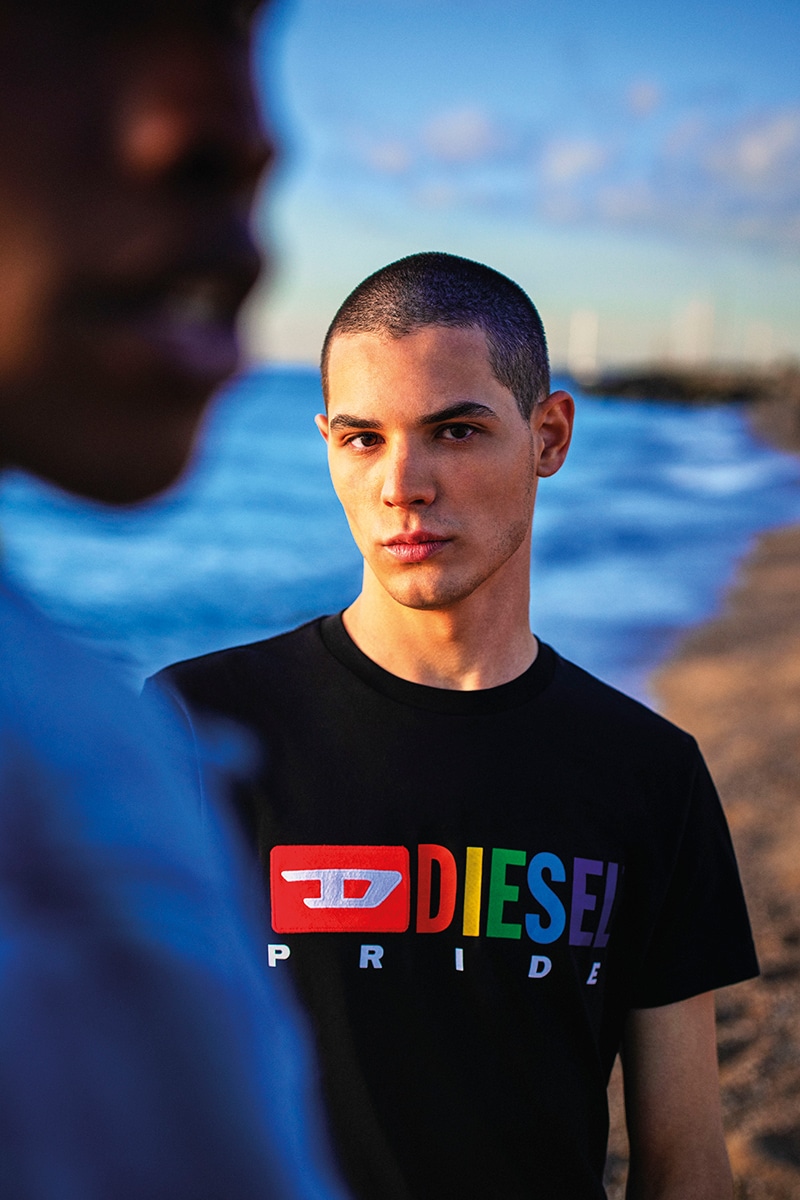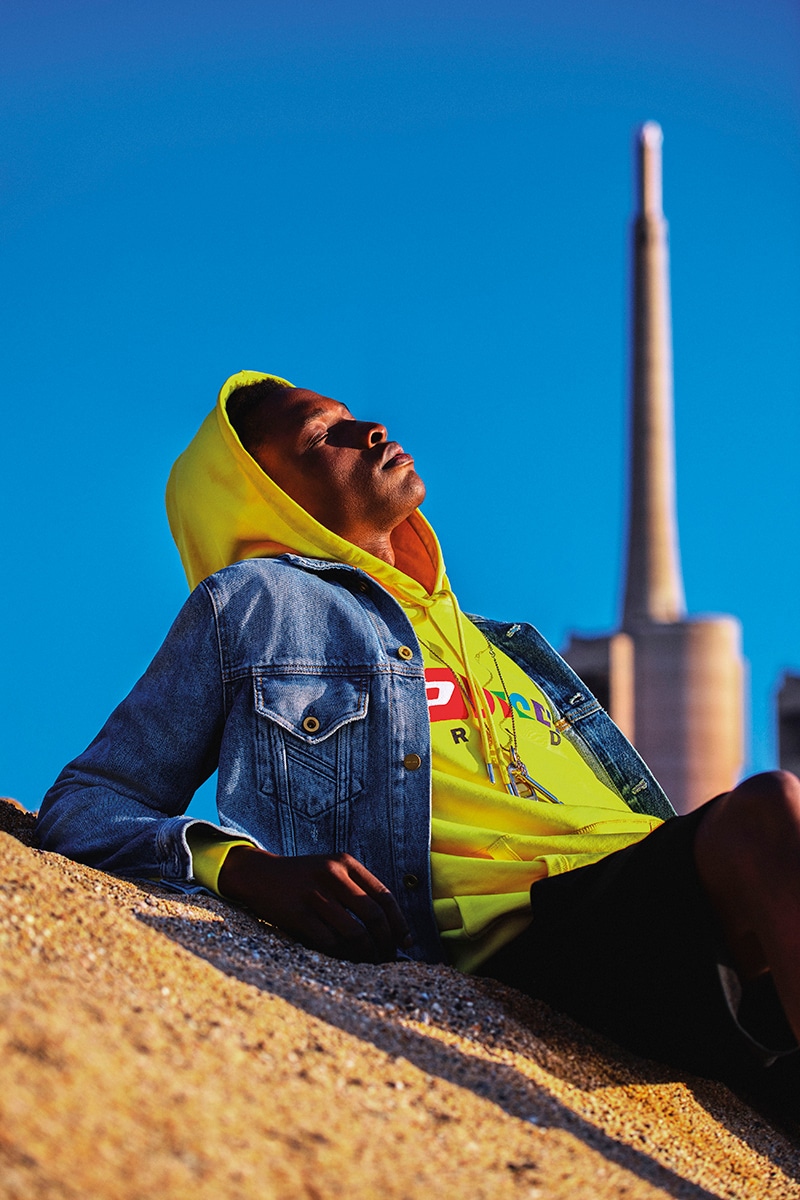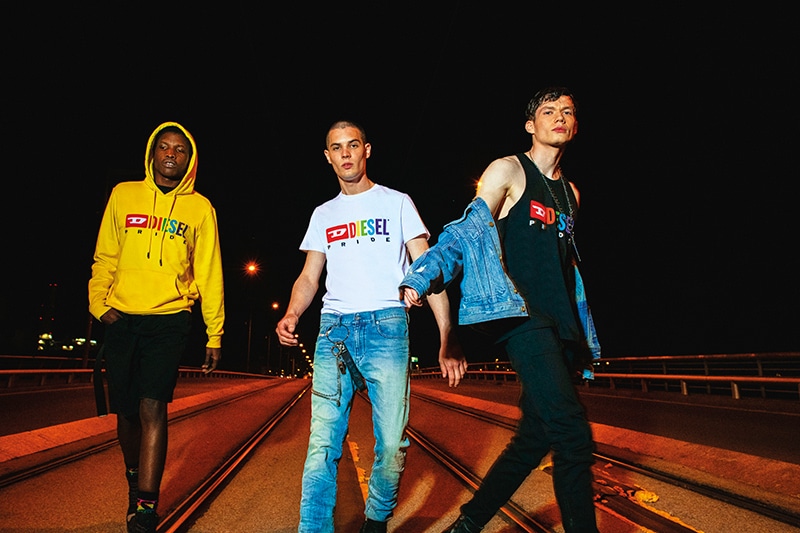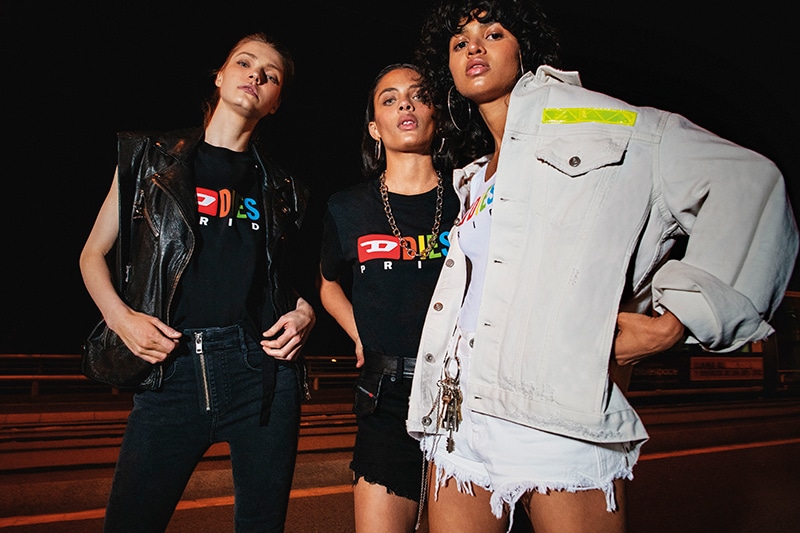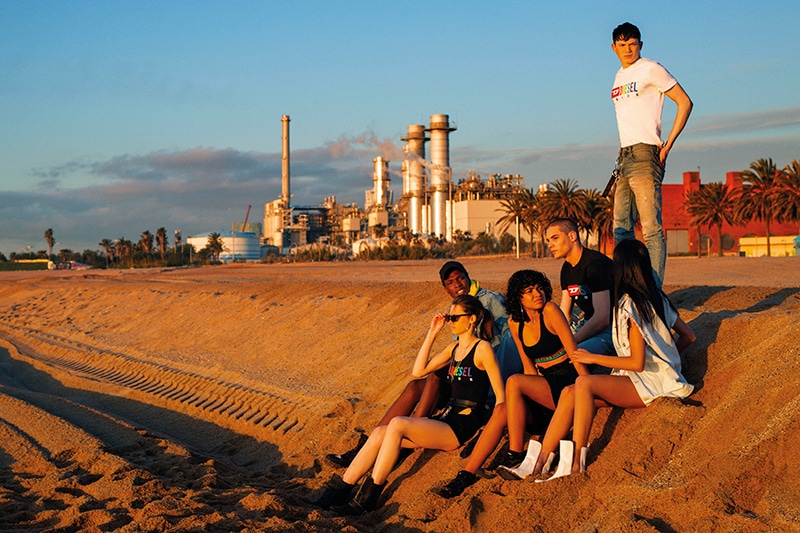 DIESEL introduces its first ever capsule collection celebrating all LGBTQ+ genders worldwide. The drop will hit stores in May and will be sold globally throughout Pride season.
Each item recalls the rainbow motif, interpreting the powerful LGBTQ+ colors as either bands, stripes or lettering. A majority of the pieces also display an alteration of DIESEL's D Denim Division logo. The classic icon has been updated with text rendered in rainbow, and a switch to the phrase "Denim Division" replaced by the word "Pride."
The Pride capsule comes in over 20 items including tees, bodysuits, shorts, hats, visors, socks, briefs, thongs, jock-straps and more. The perfect wardrobe for a Pride parade, or for lounging at home—no matter what, each piece exudes vibrancy and self-love.
In partnership with its parent company's Only The Brave Foundation, DIESEL will do a donation to The Stonewall Inn Gives Back Initiative (SIGBI), the no-profit organization that supports LGBTQ+ social initiatives worldwide, promoting tolerance and equality. DIESEL and OTB Foundation are proud and honored to contribute to the cause of The Stonewall Gives Back Initiative, in remembrance and celebration of the 50th anniversary of the Stonewall riots.