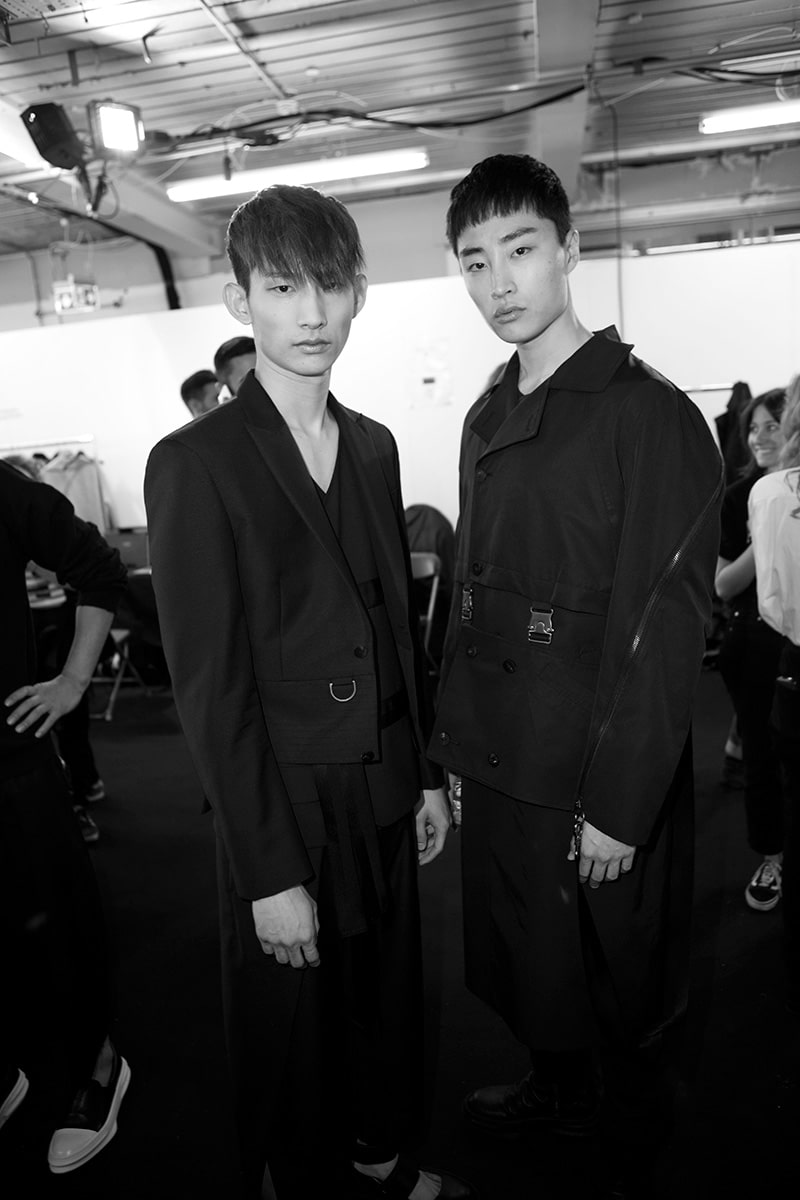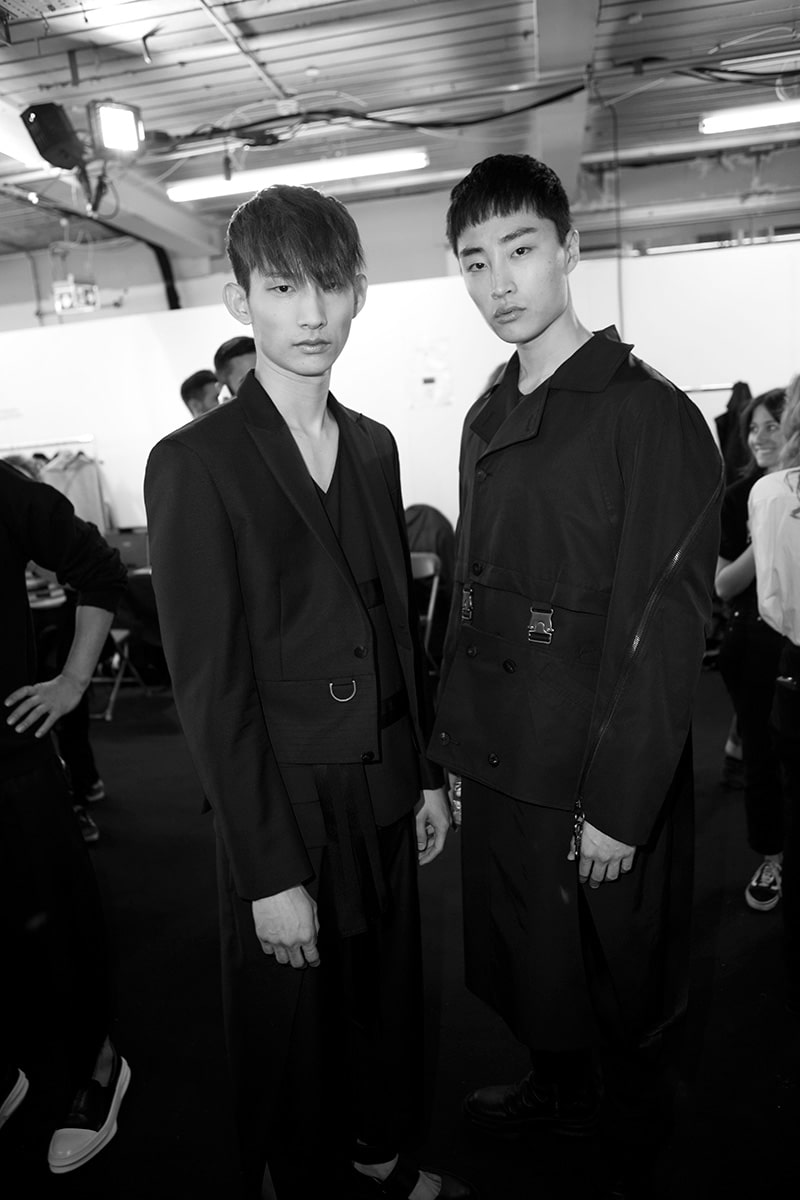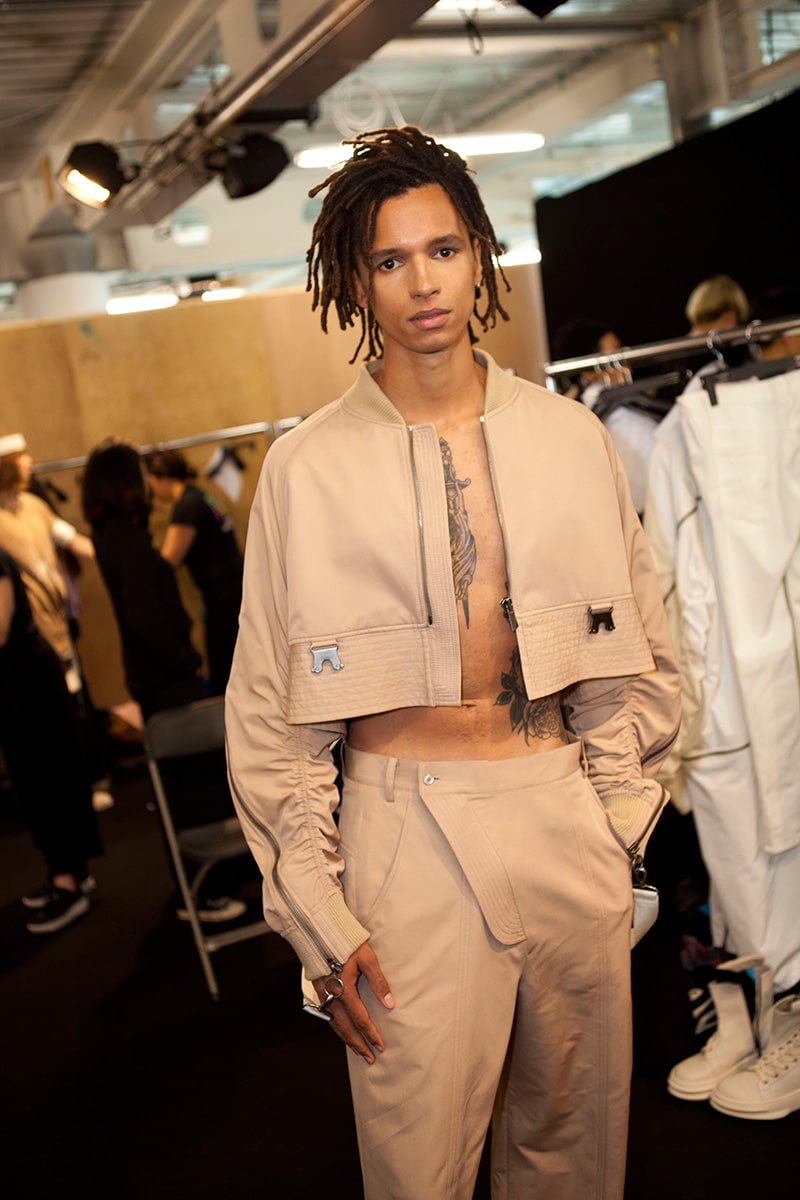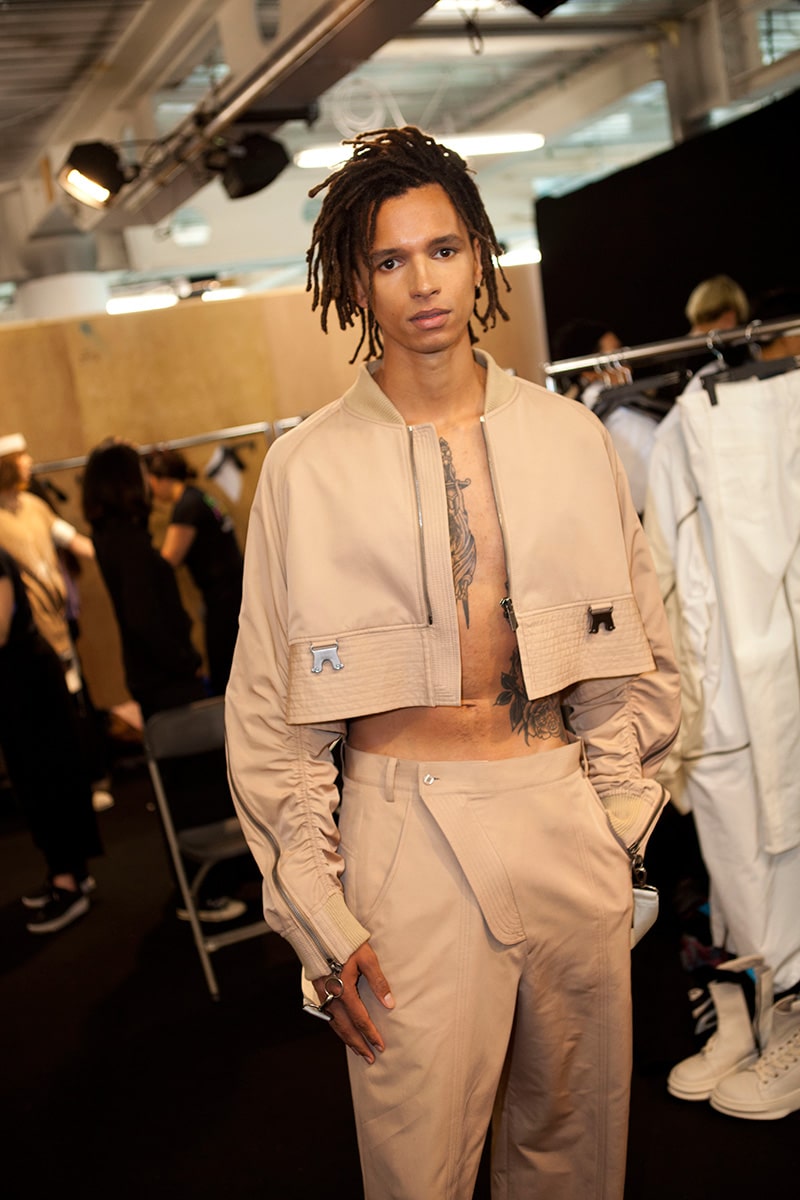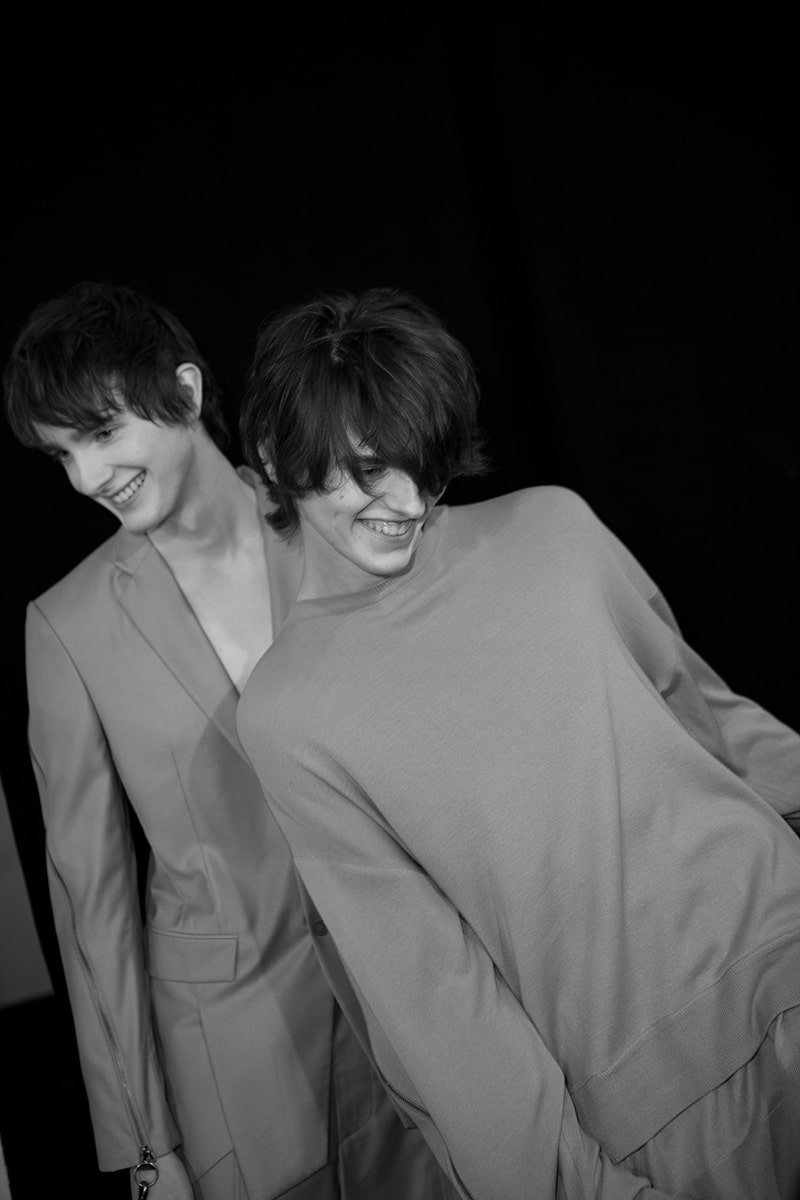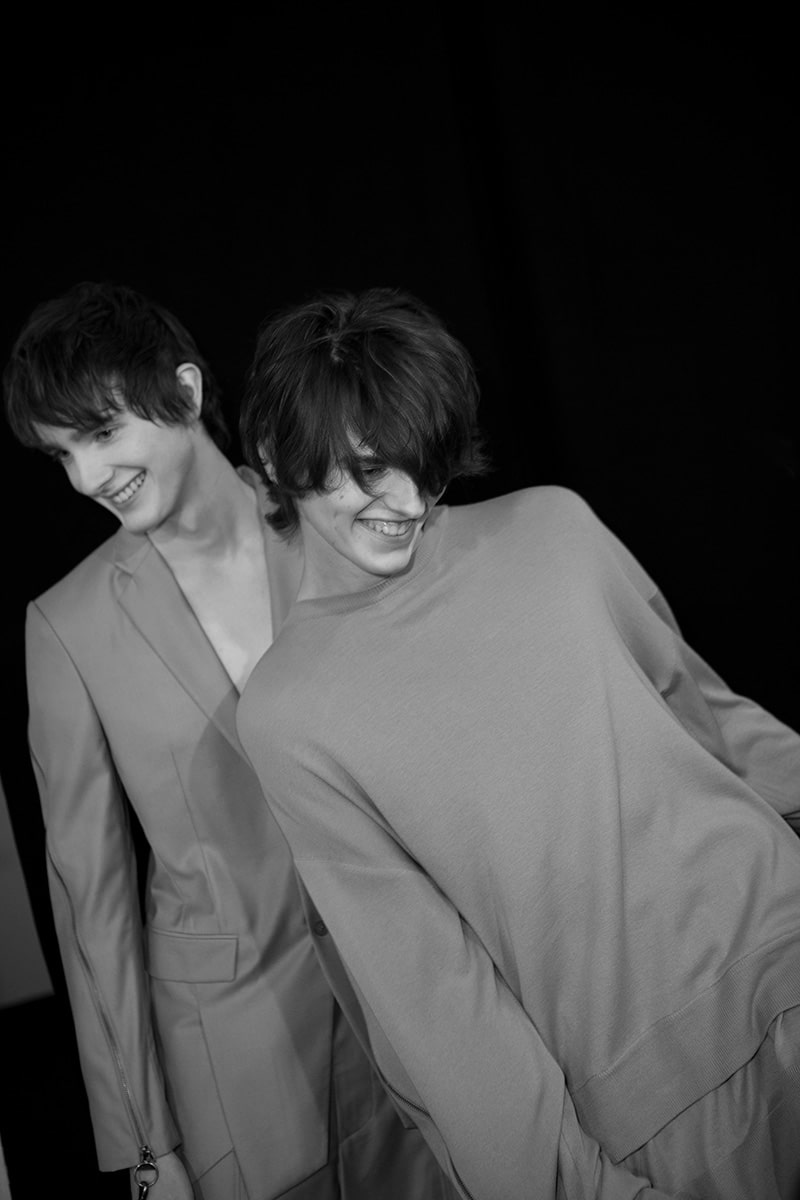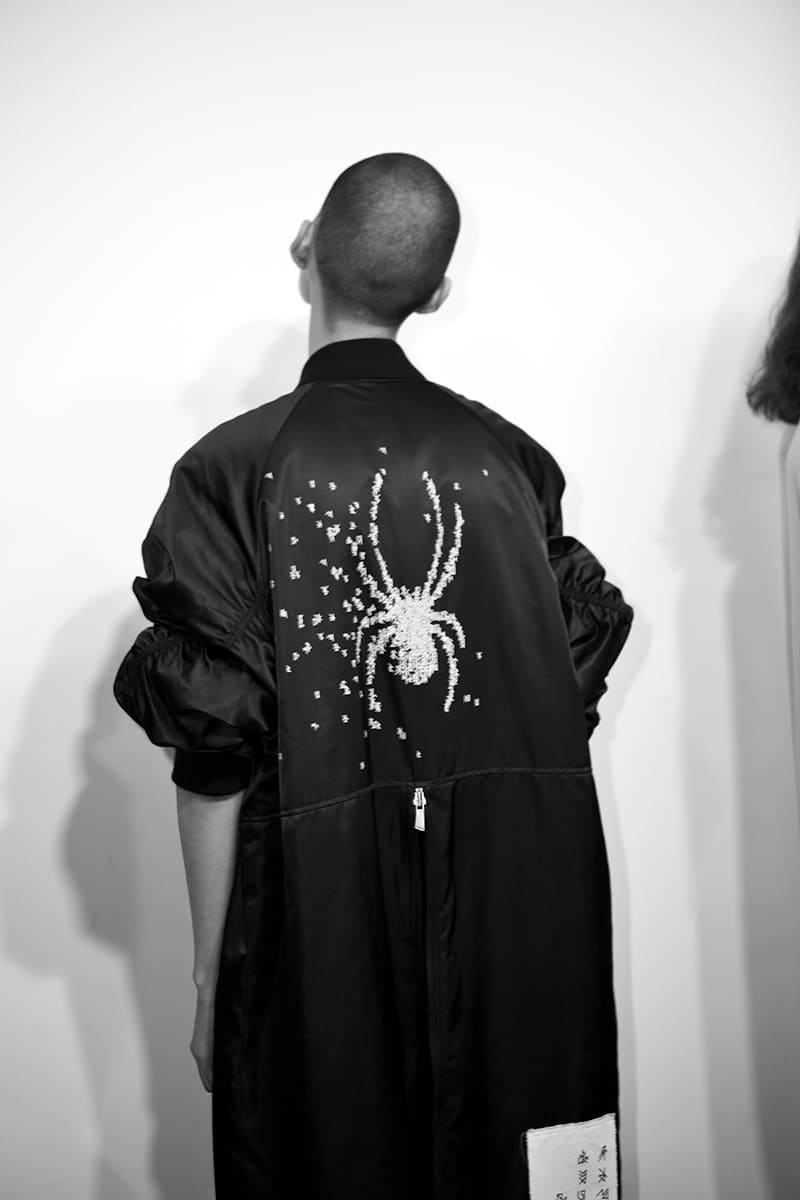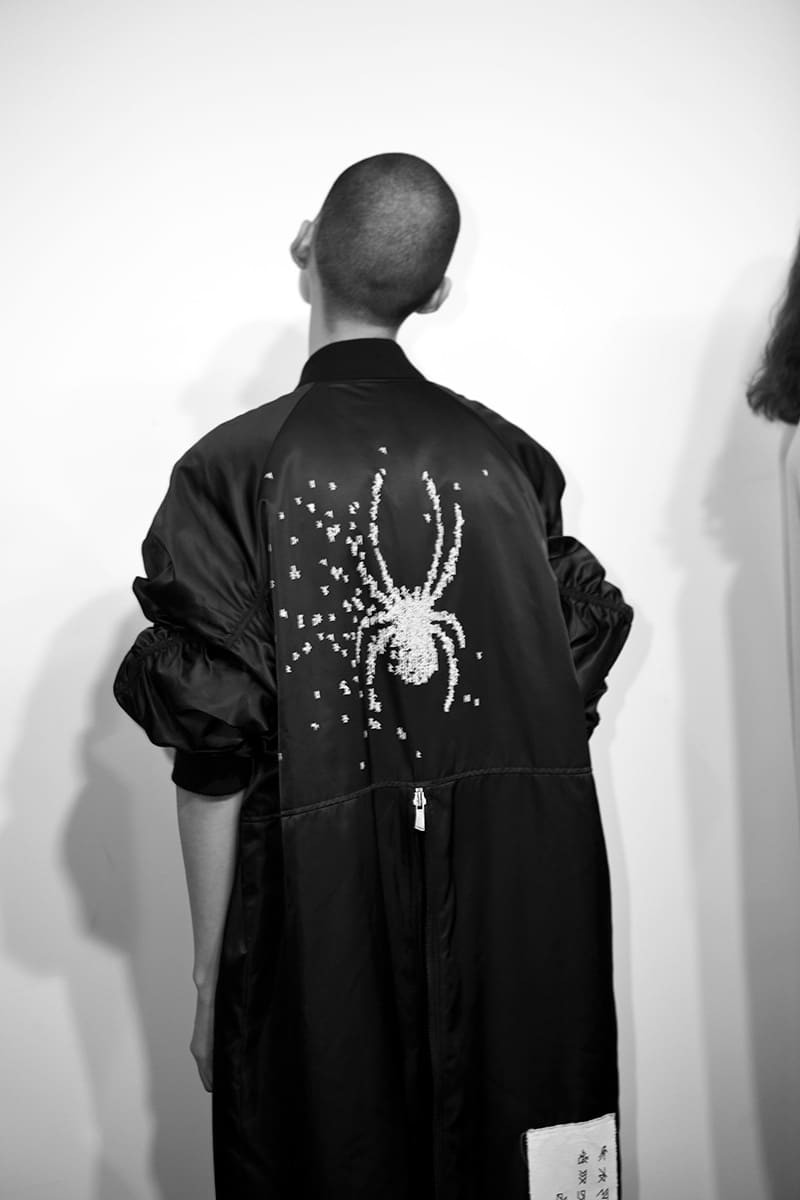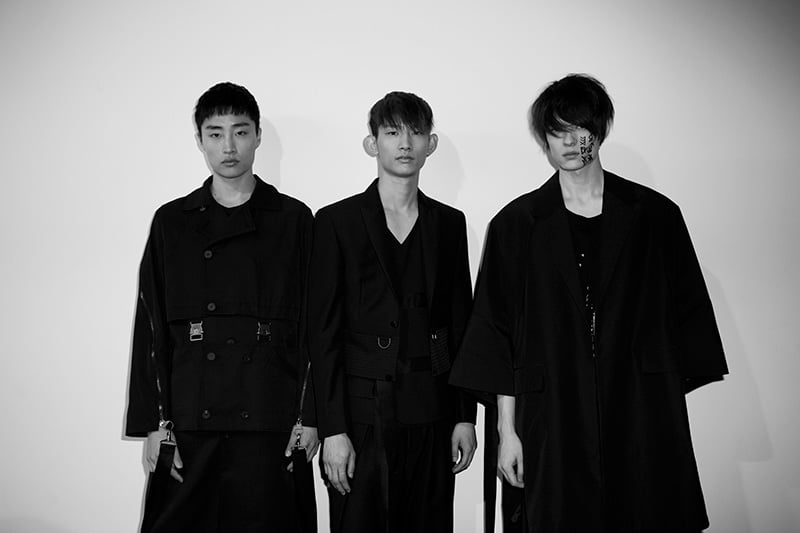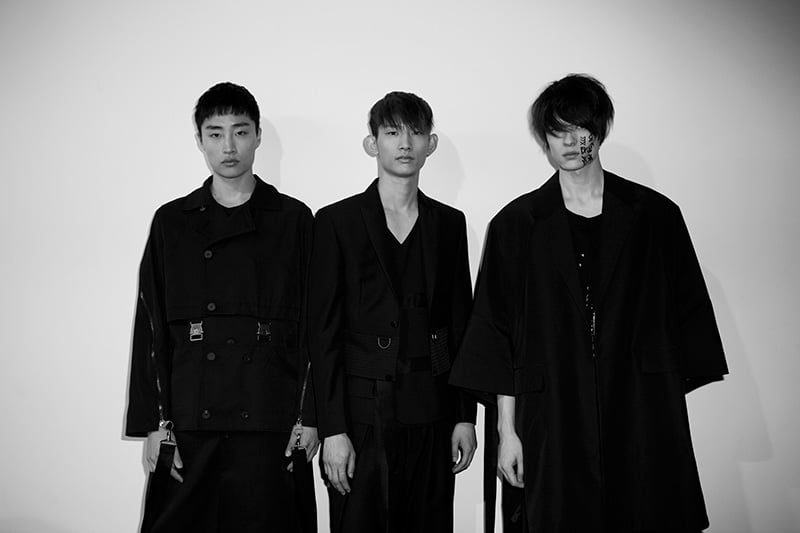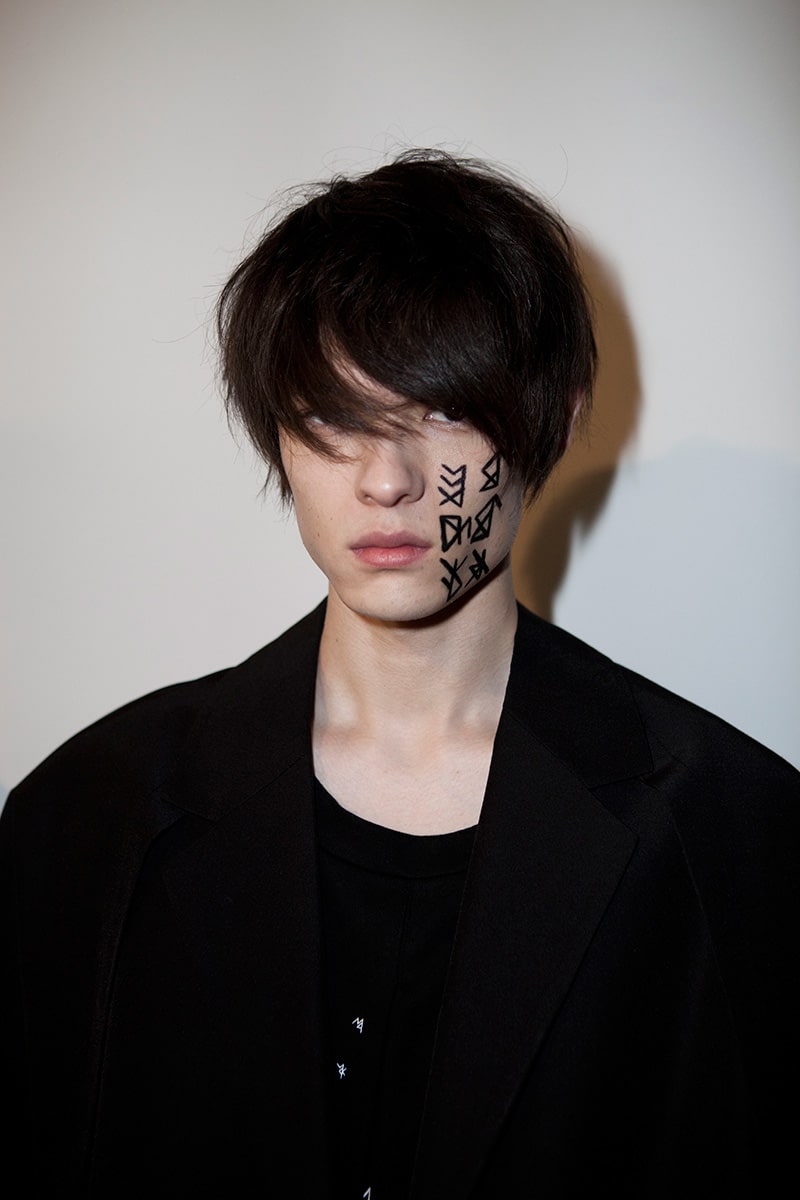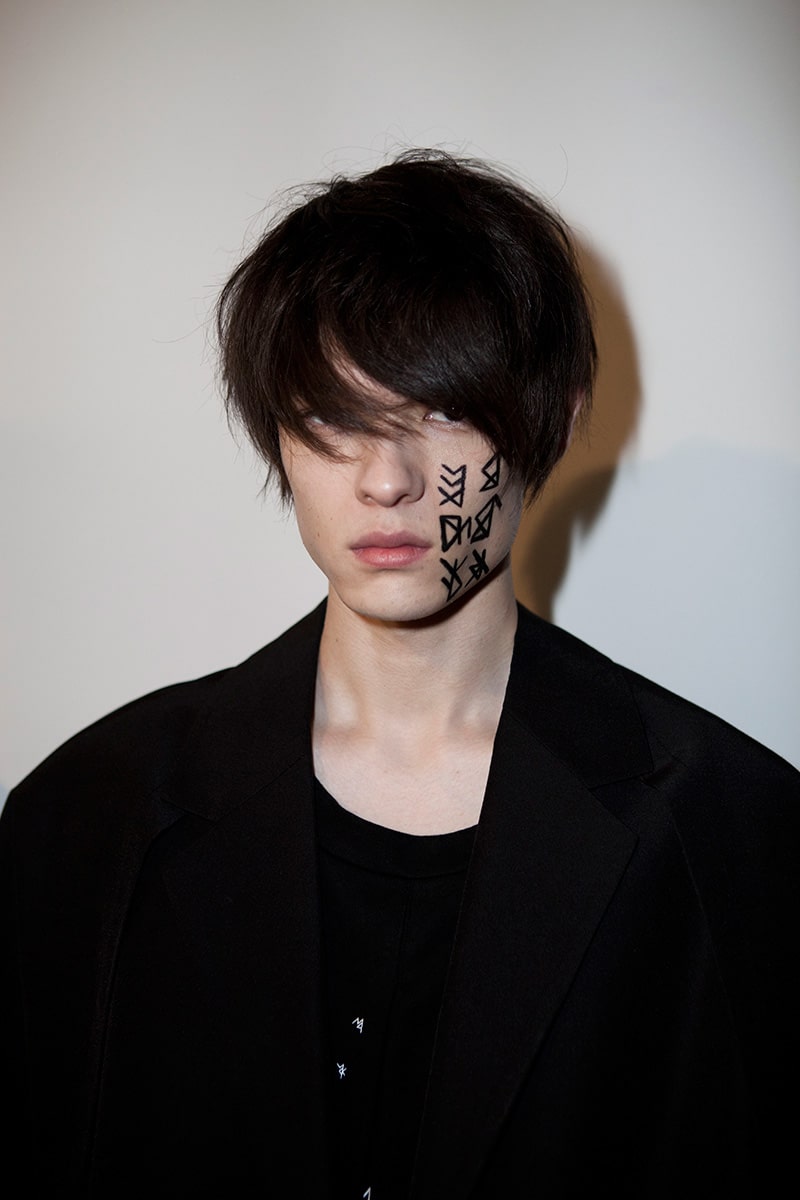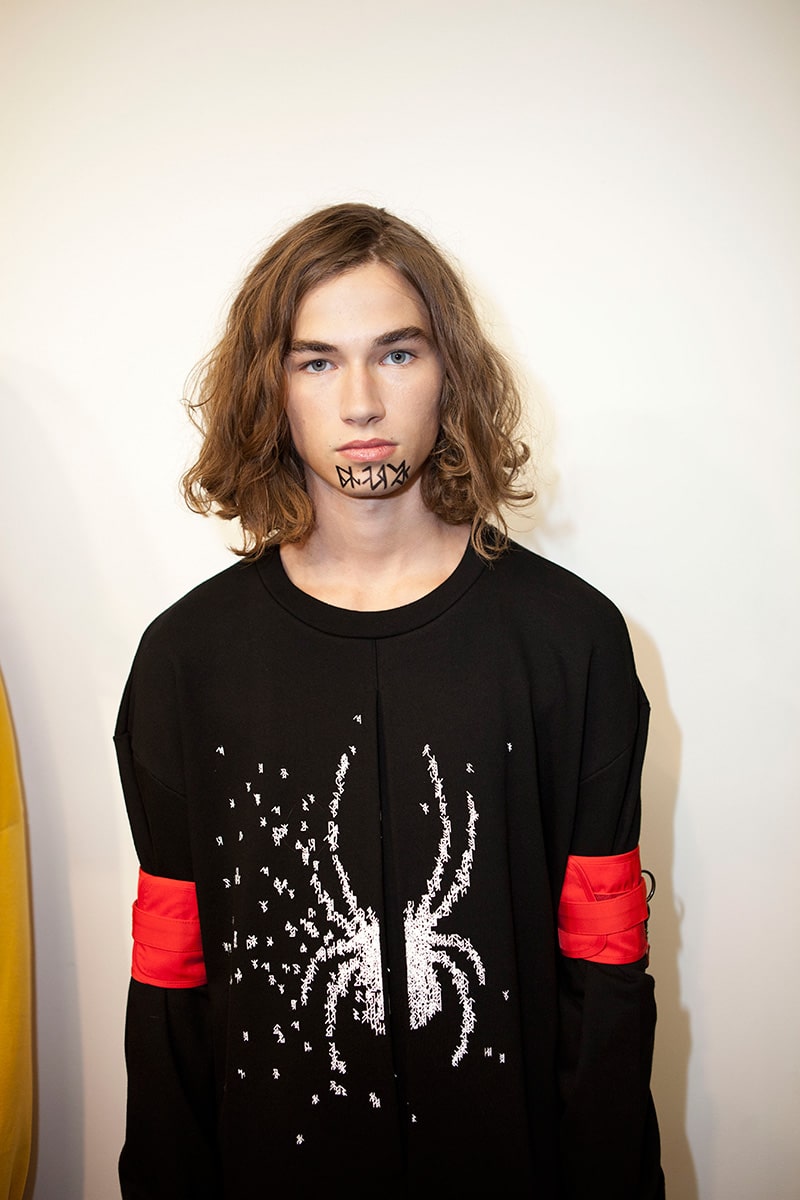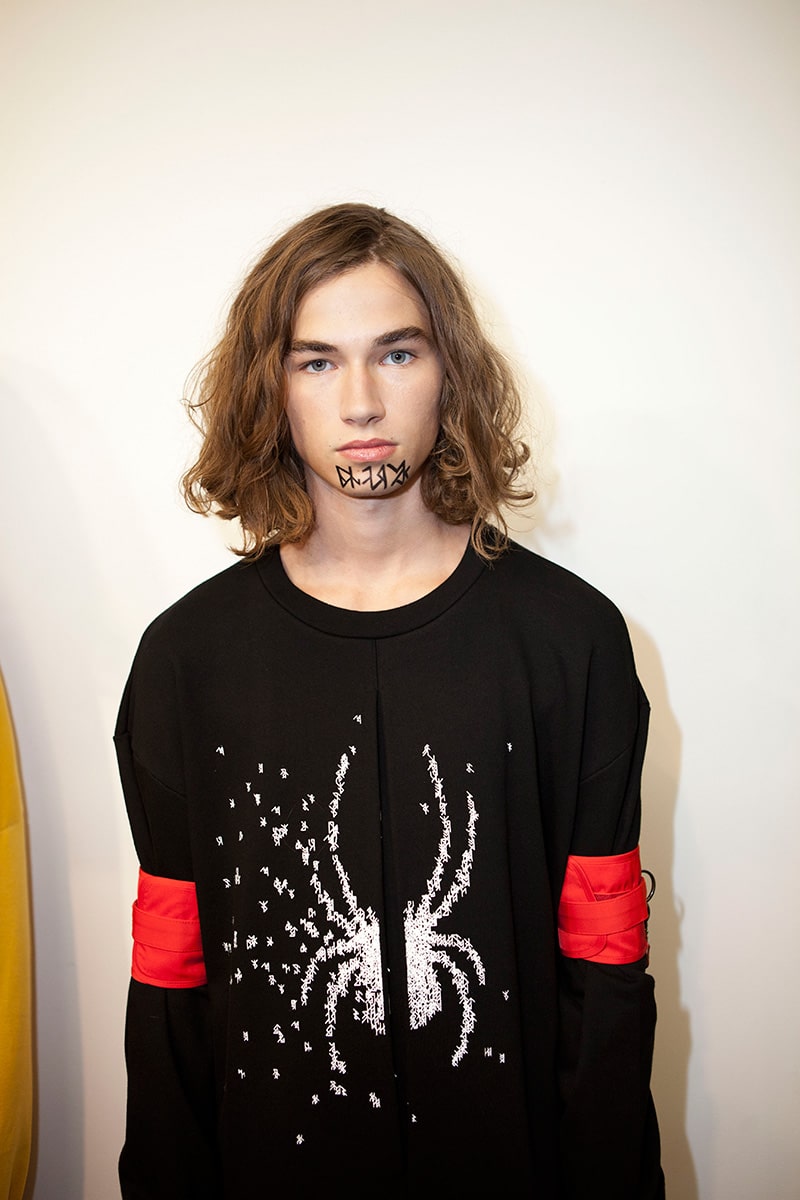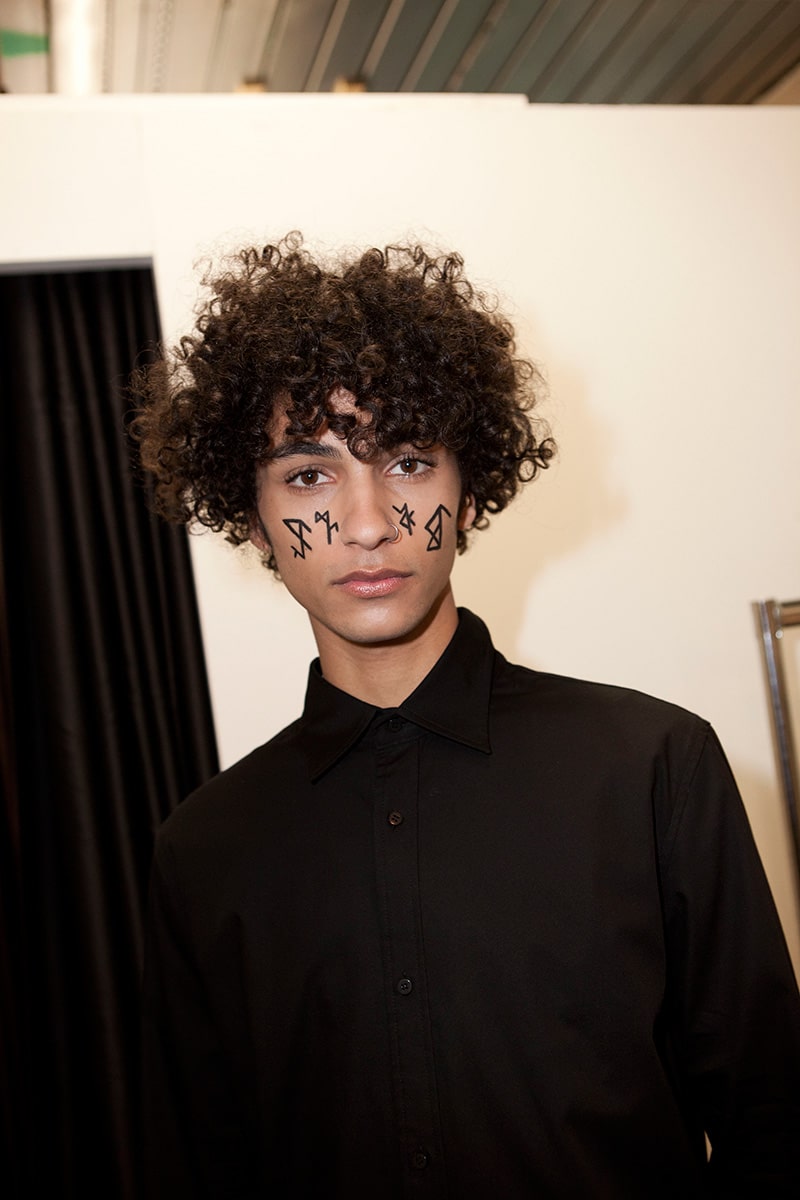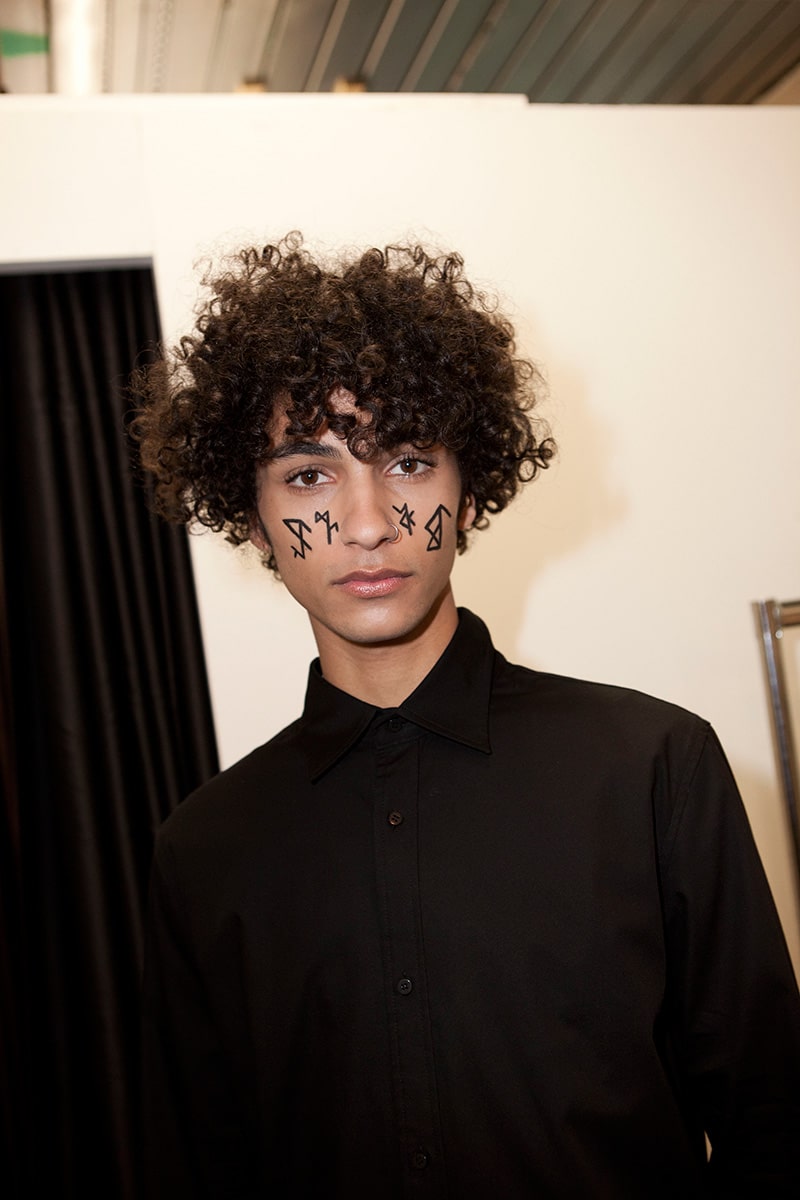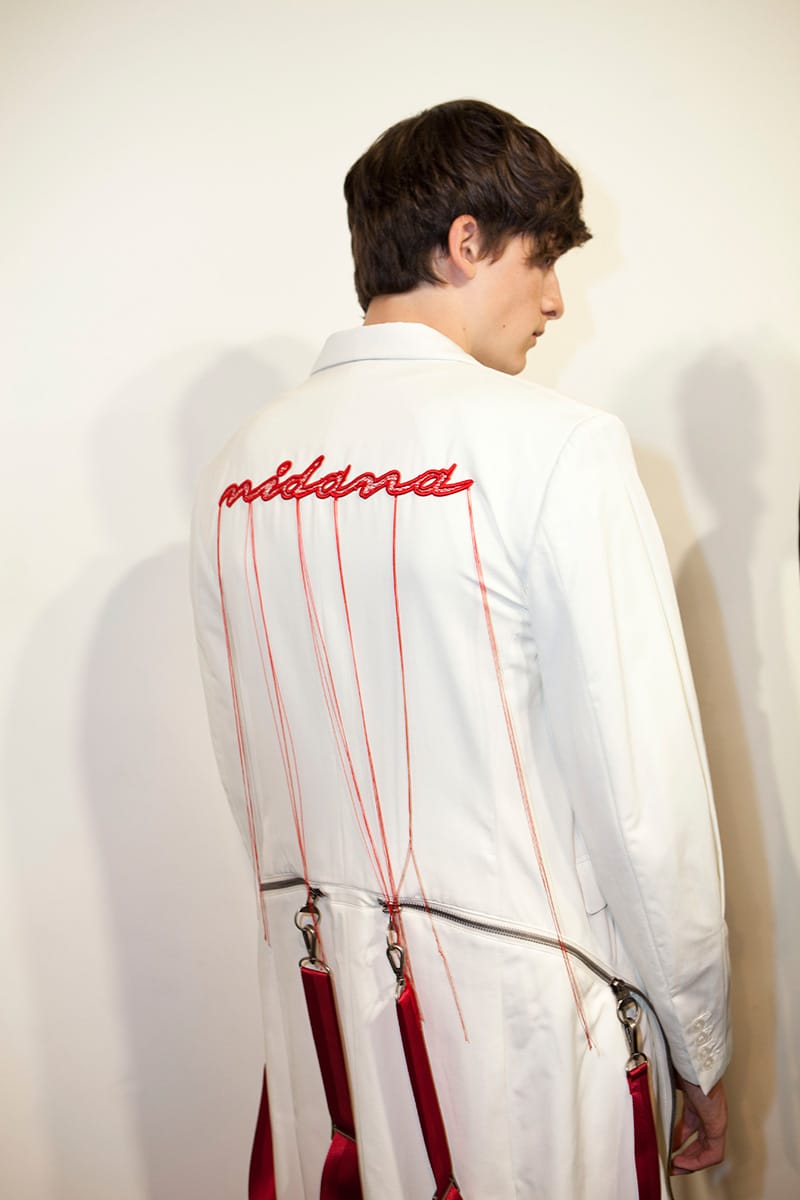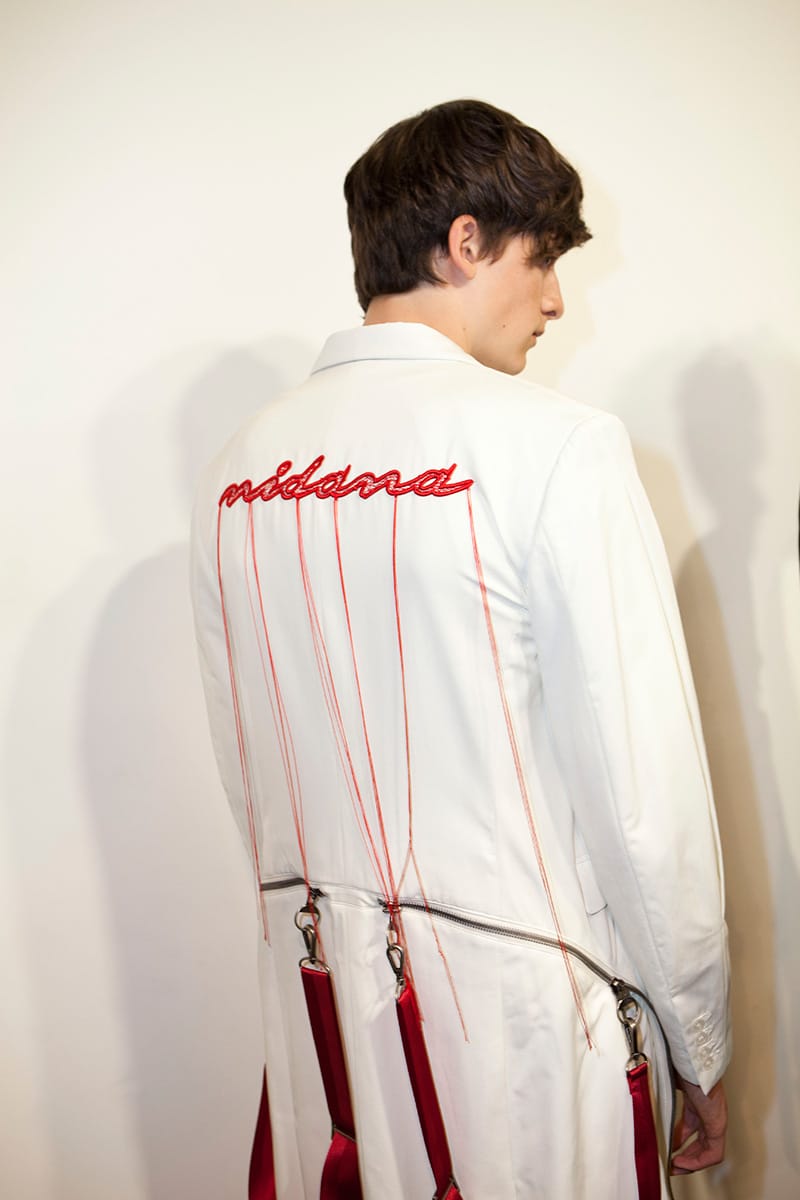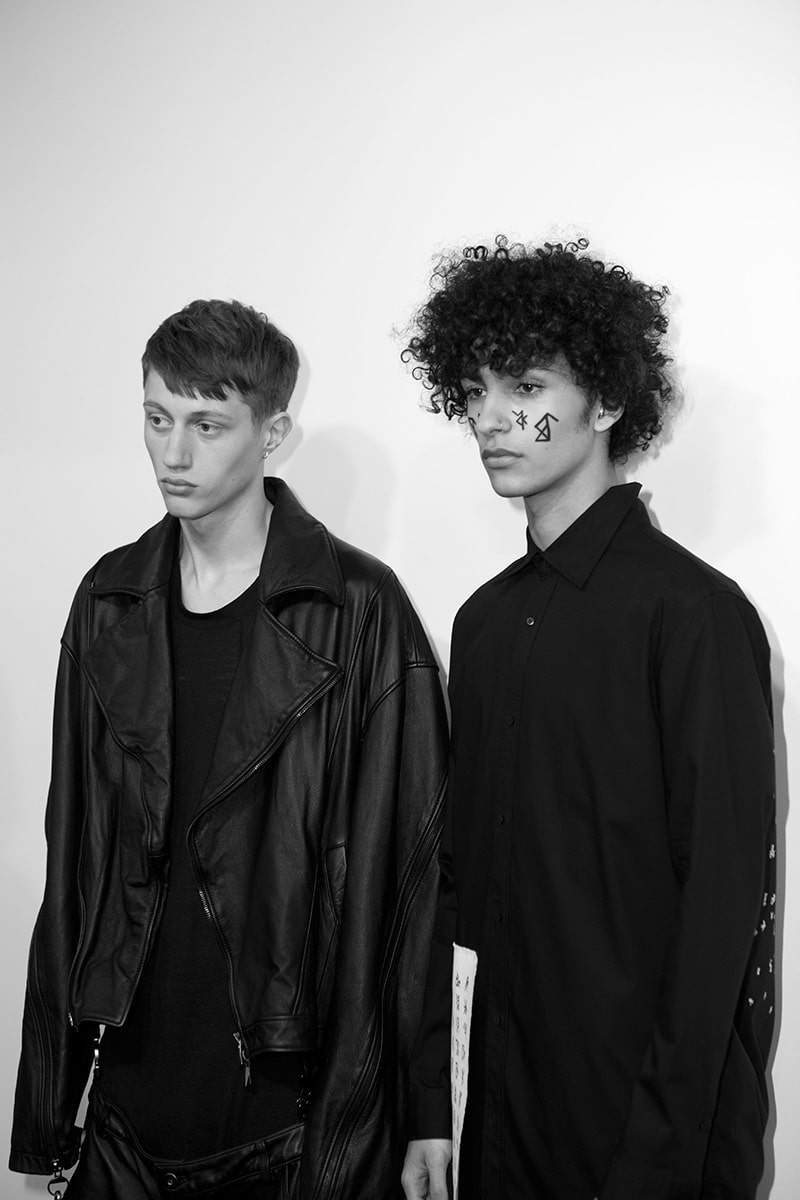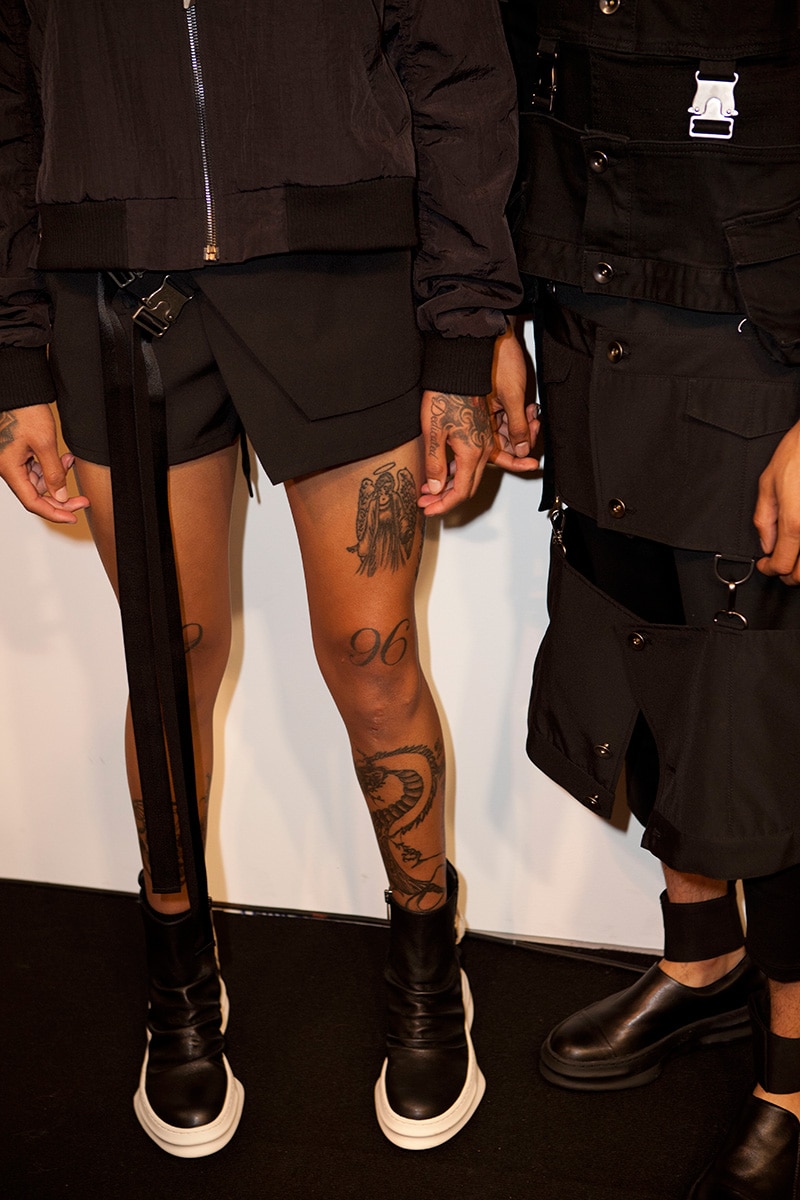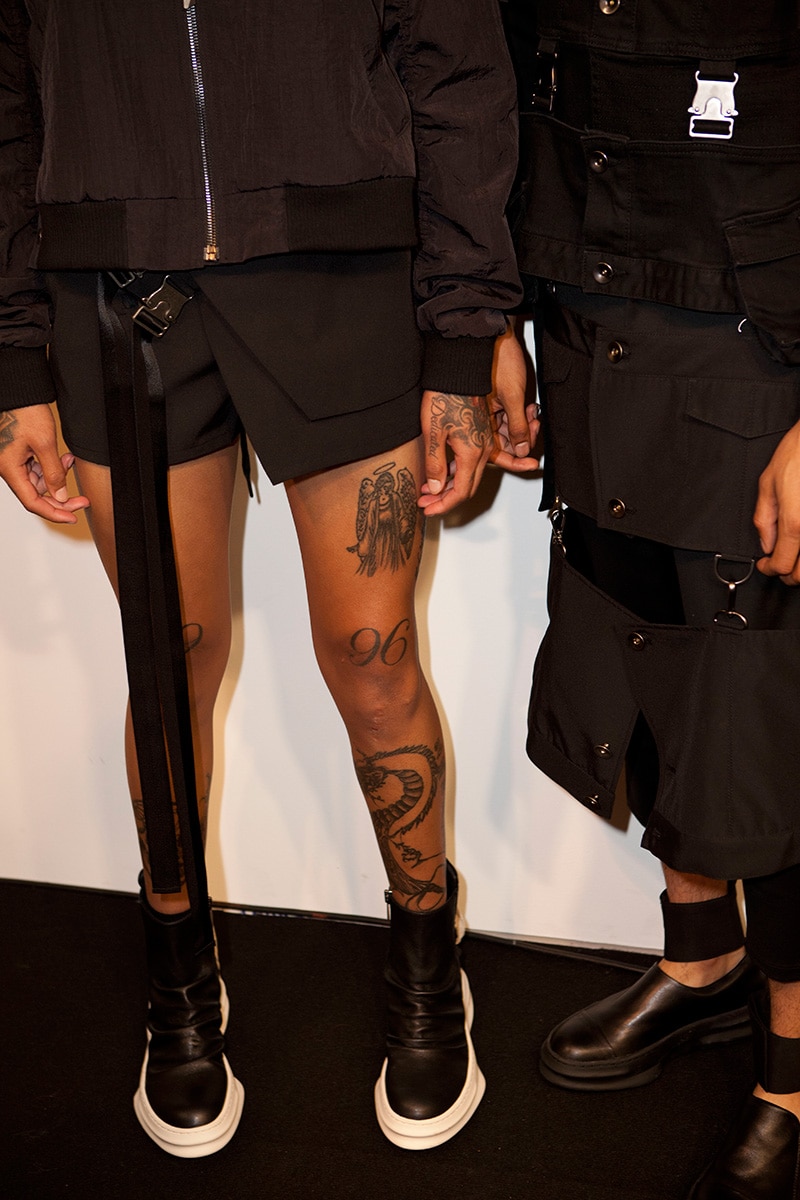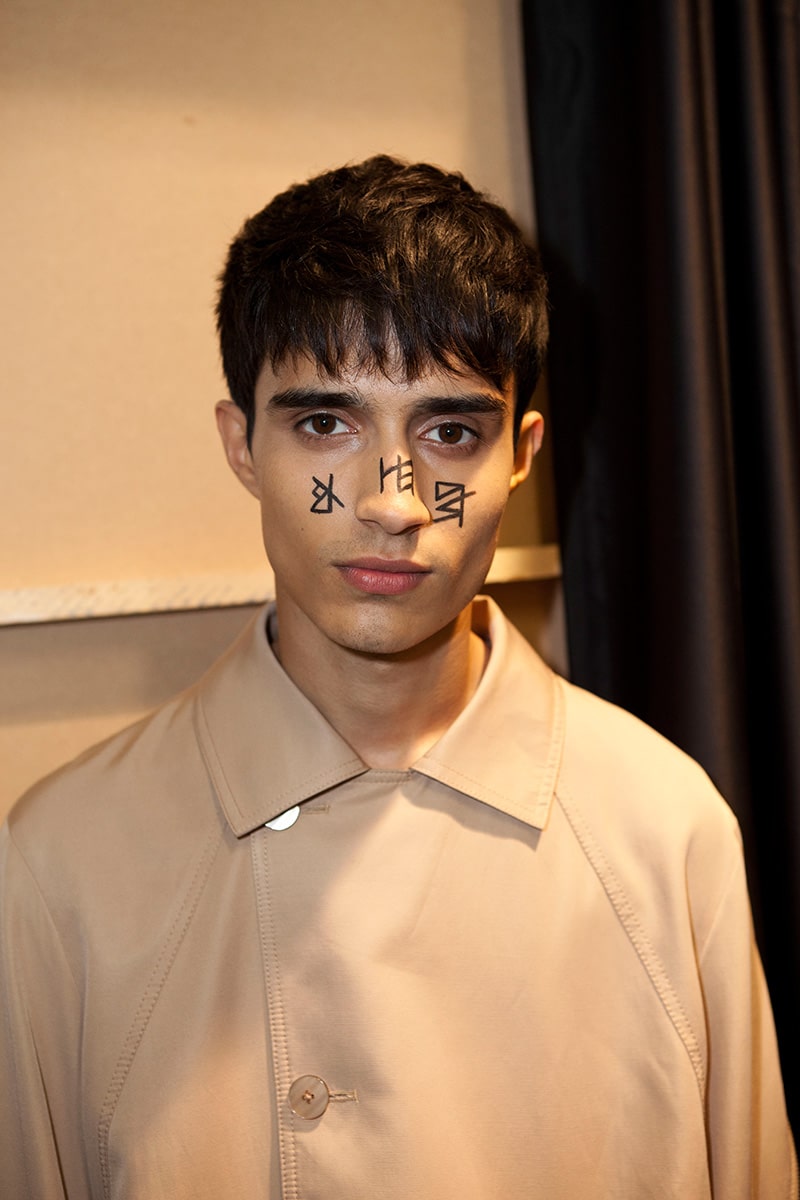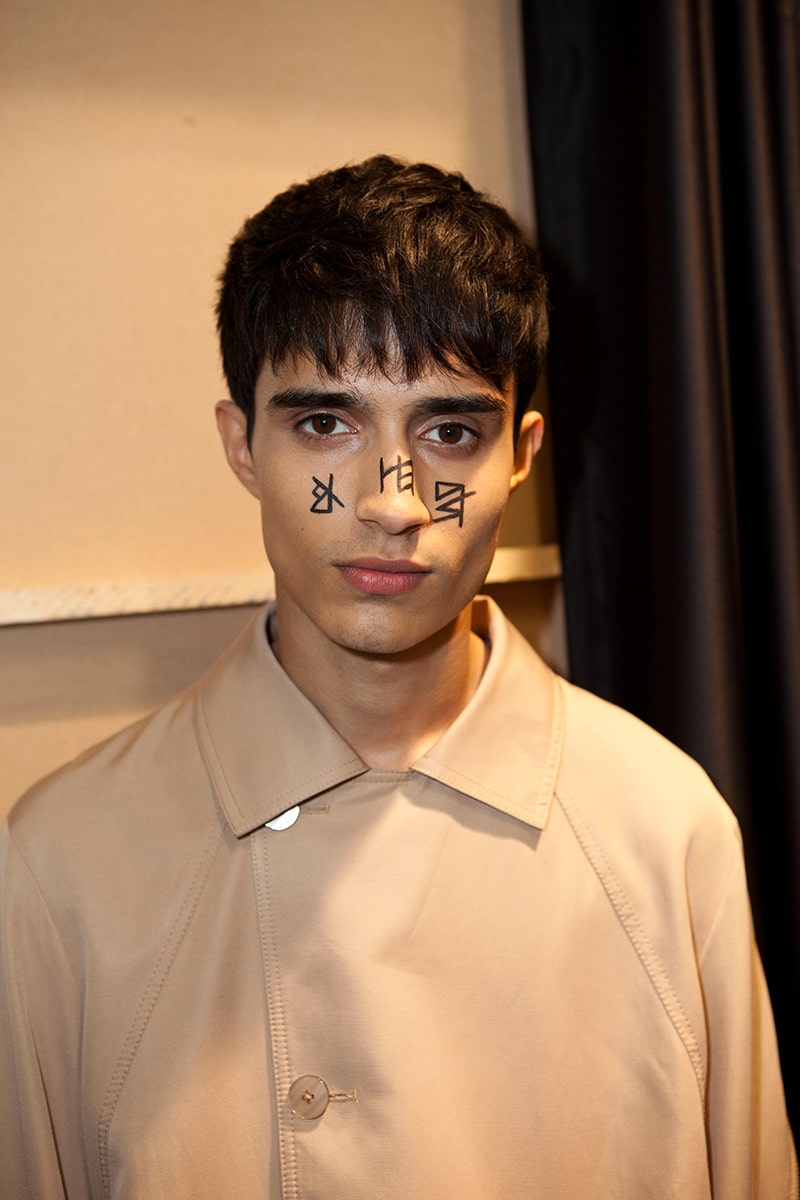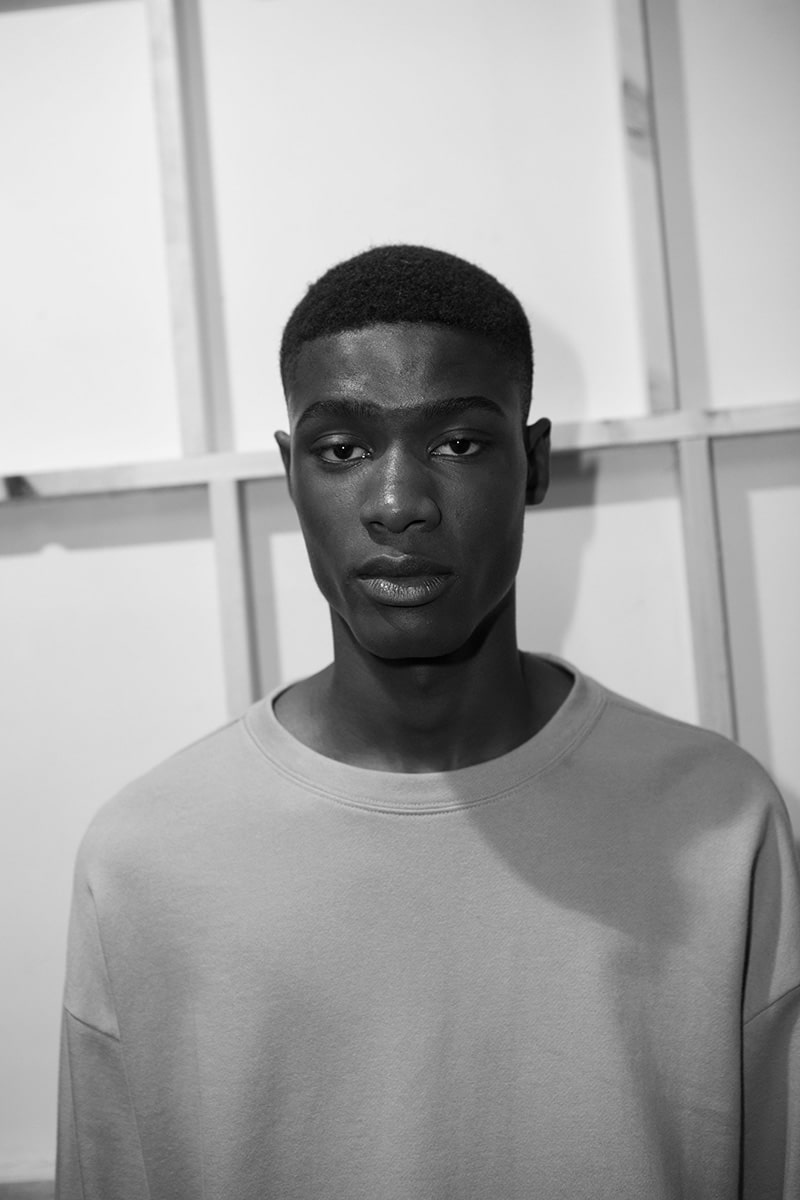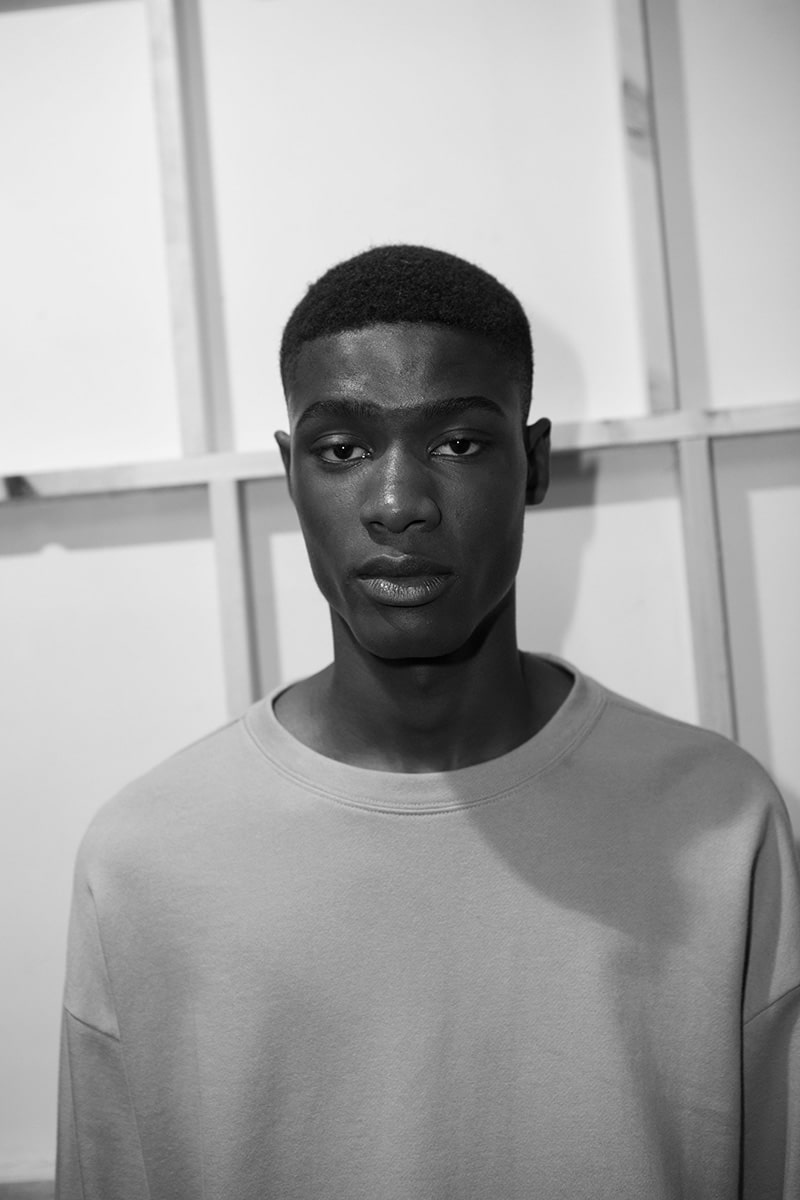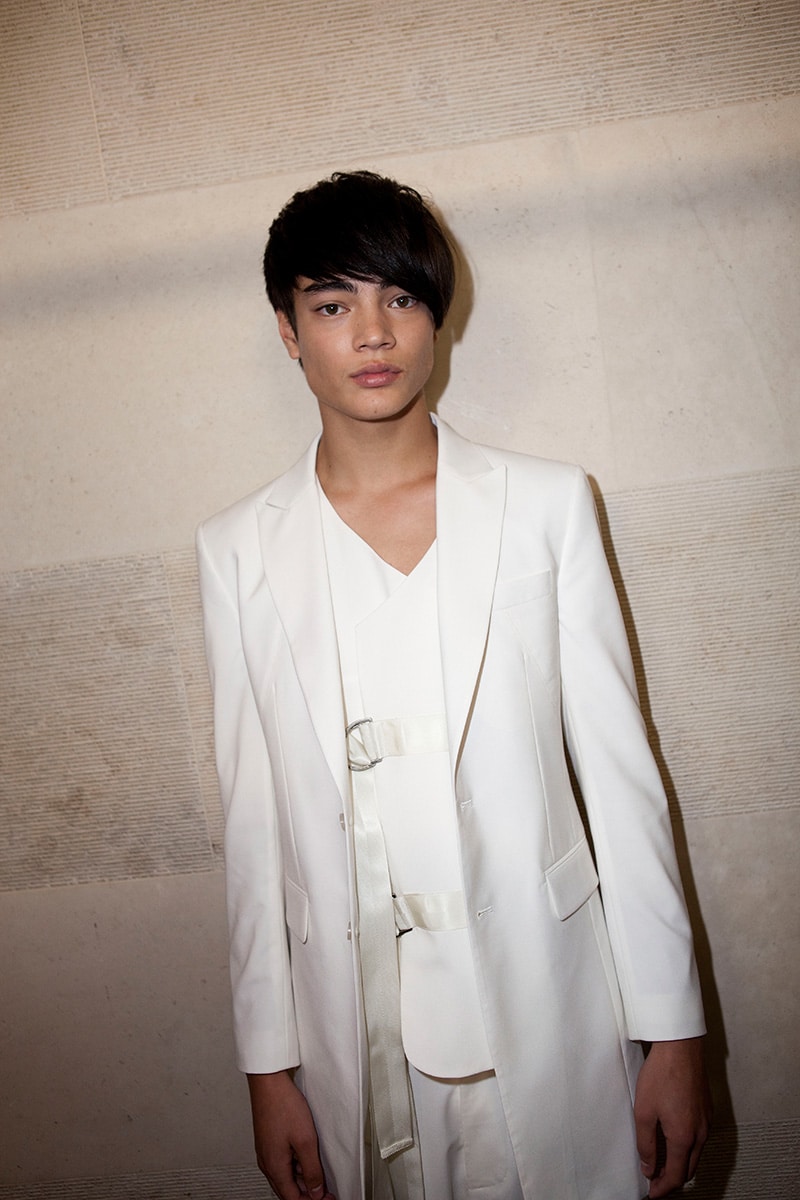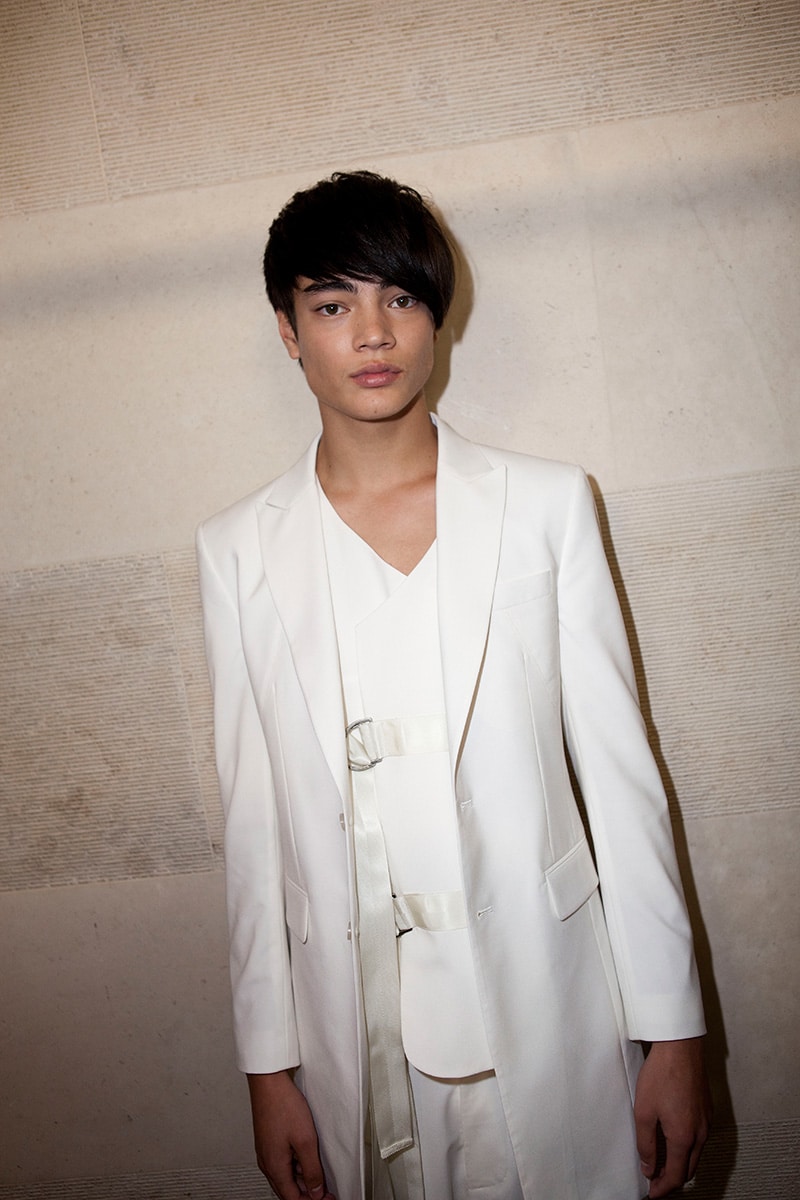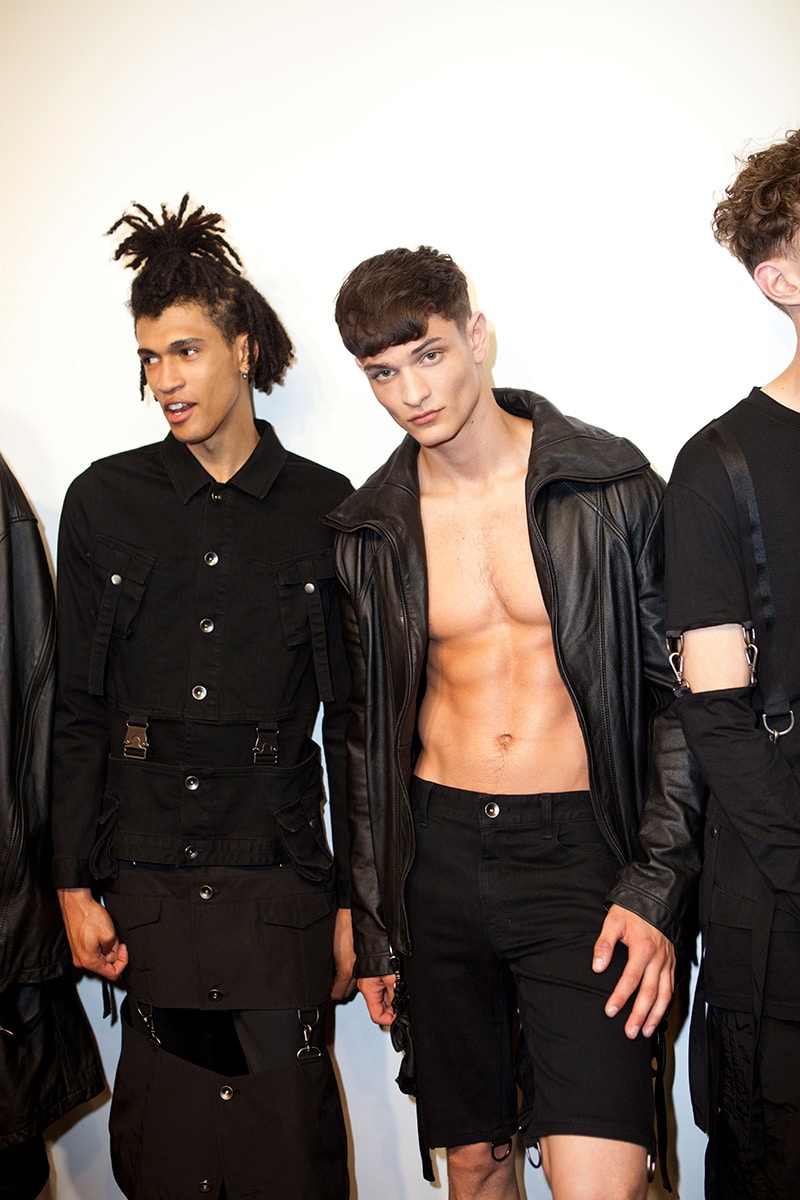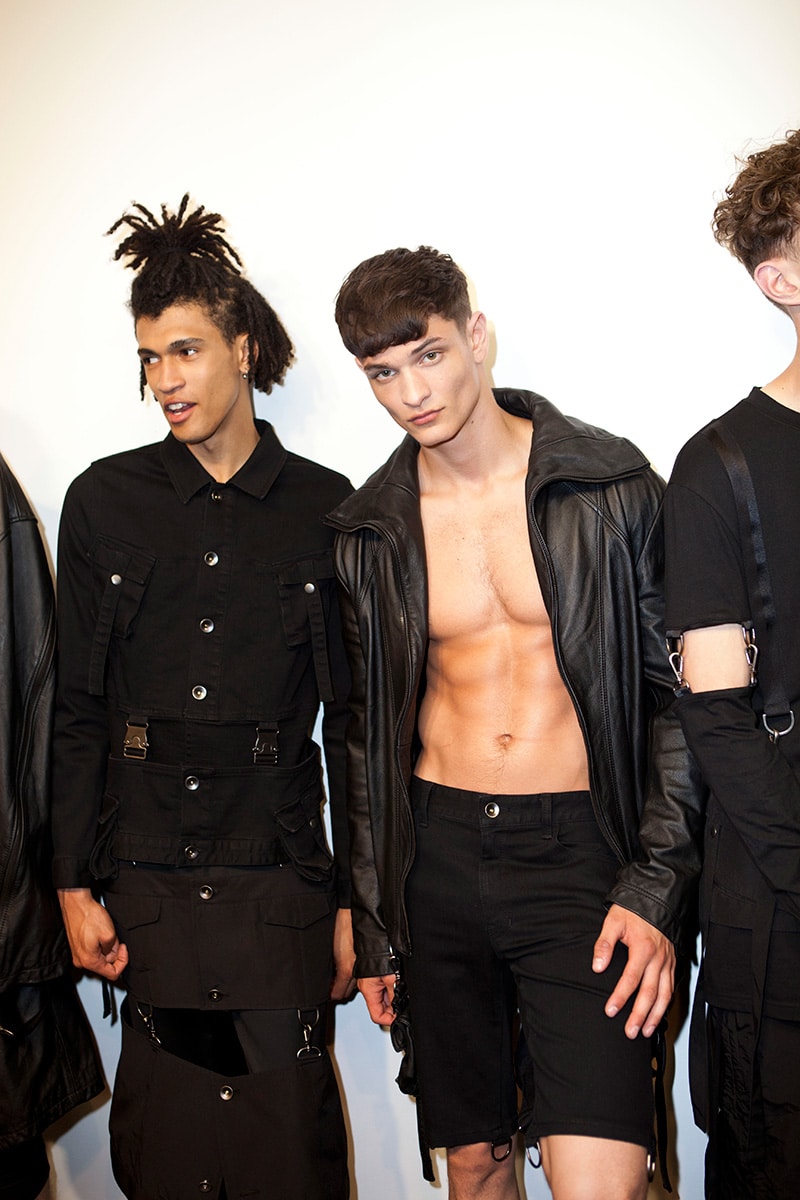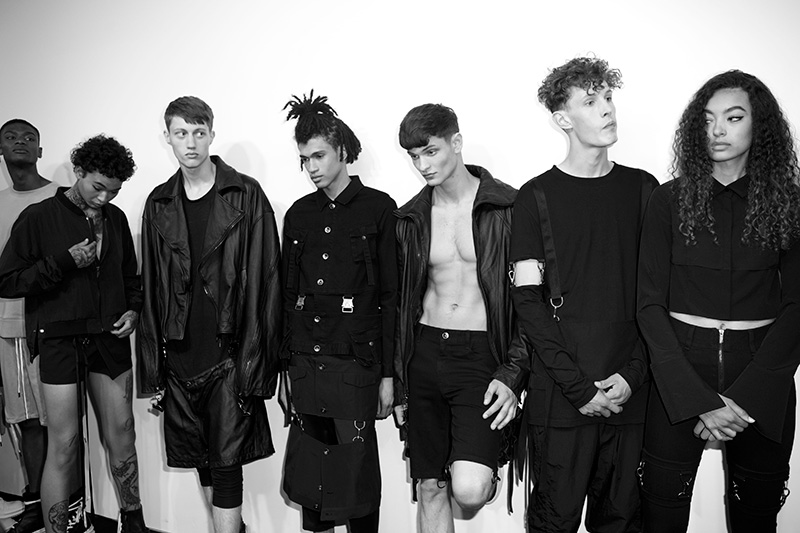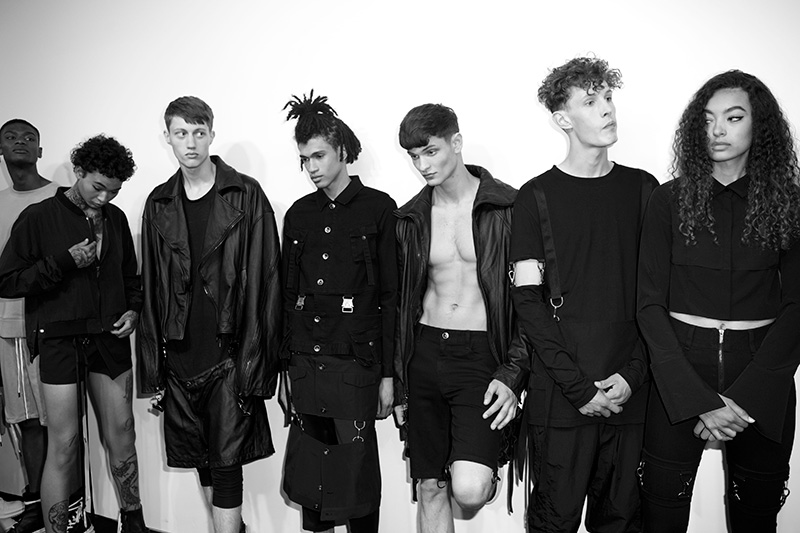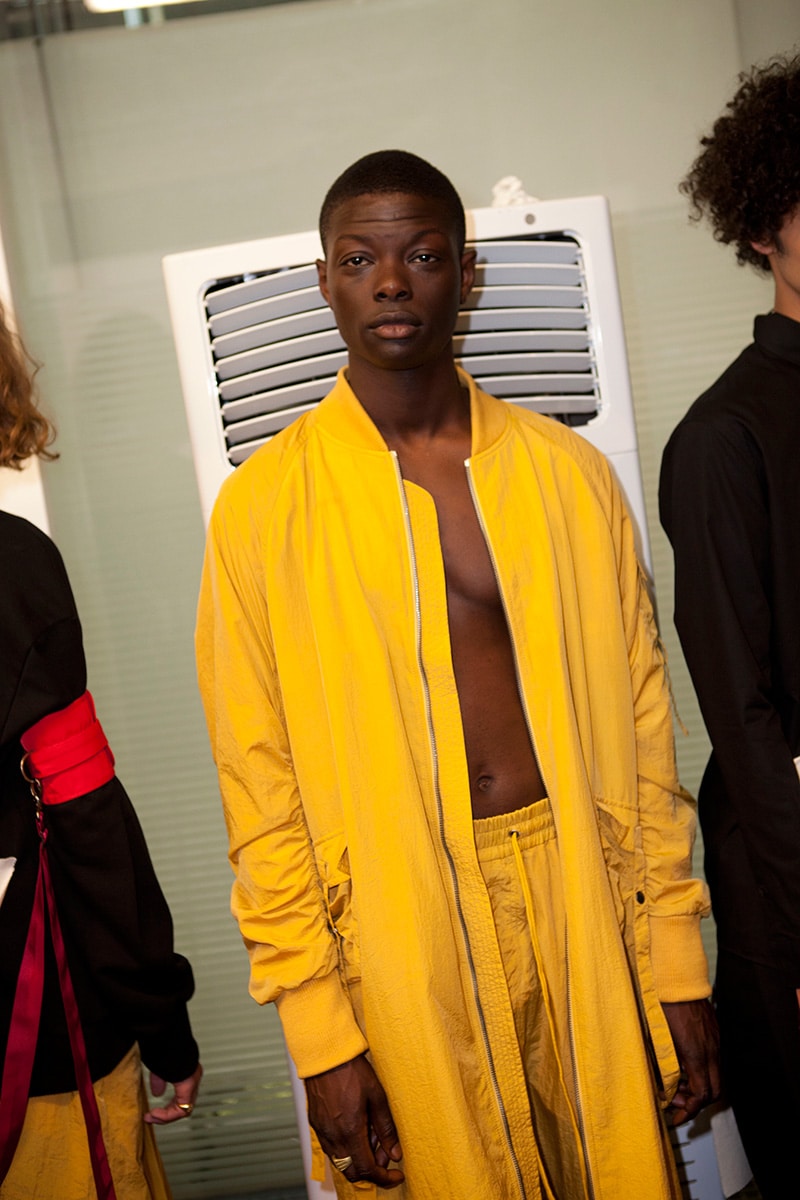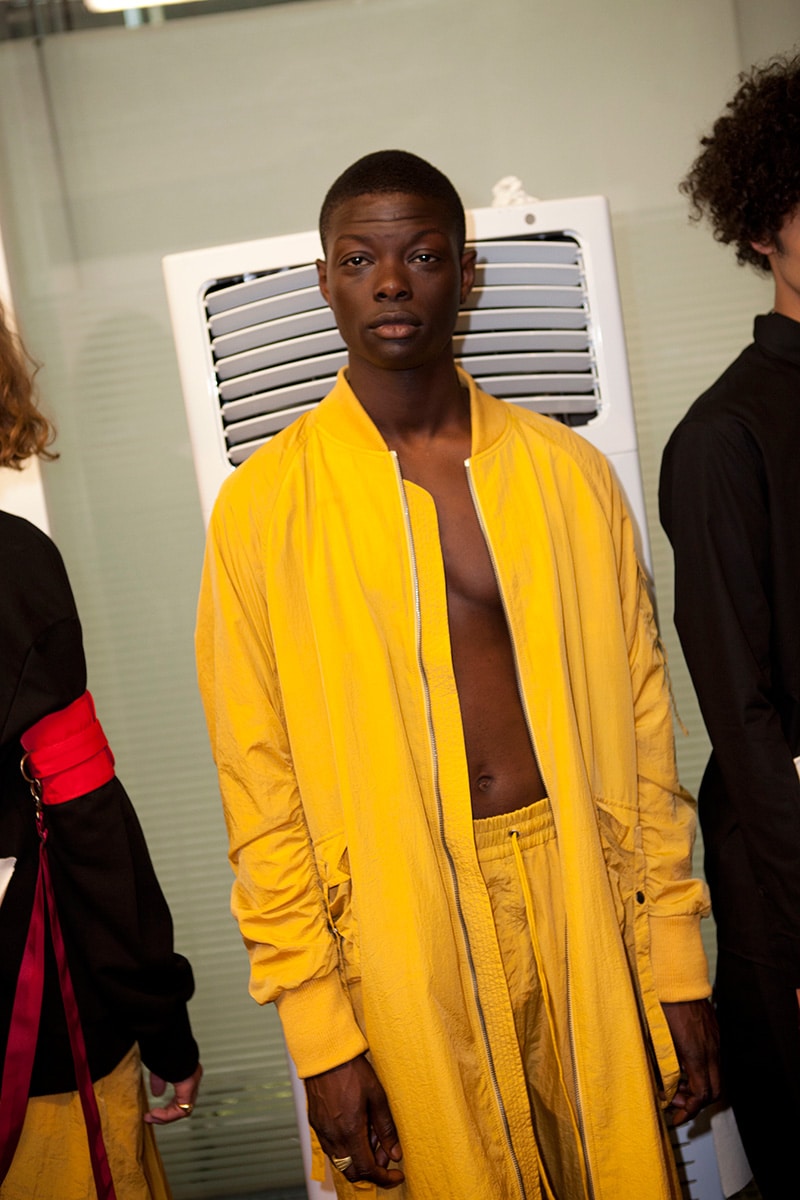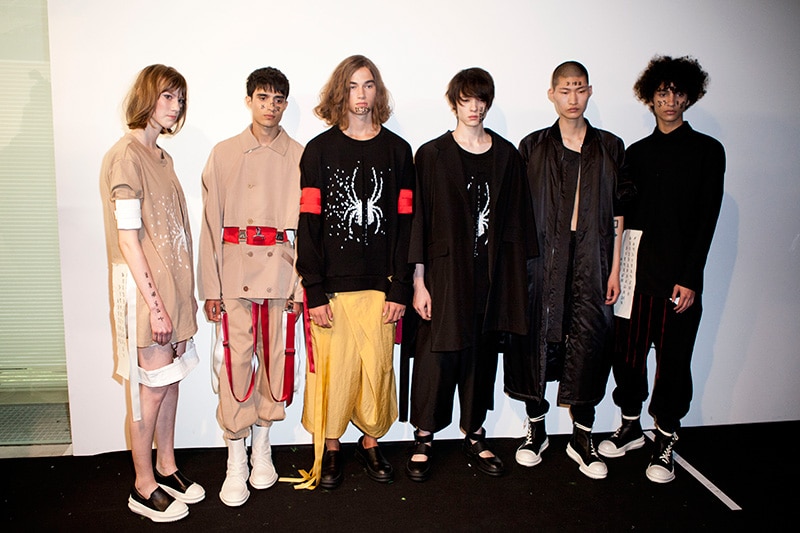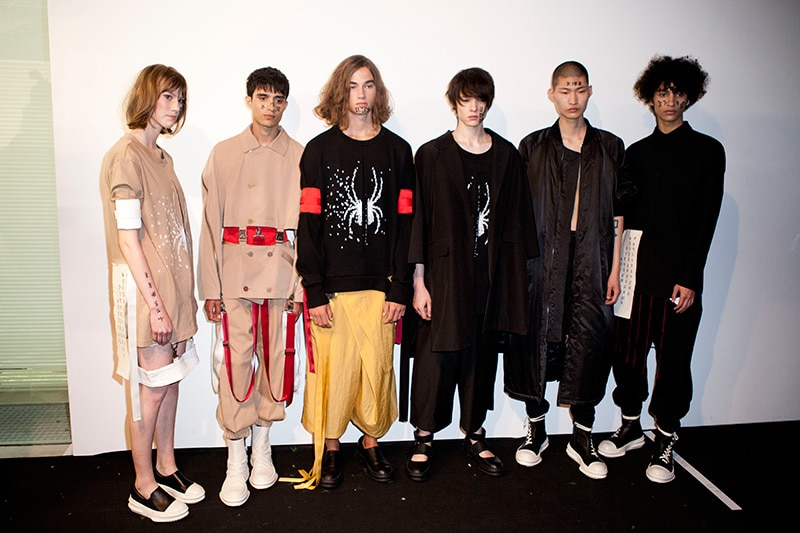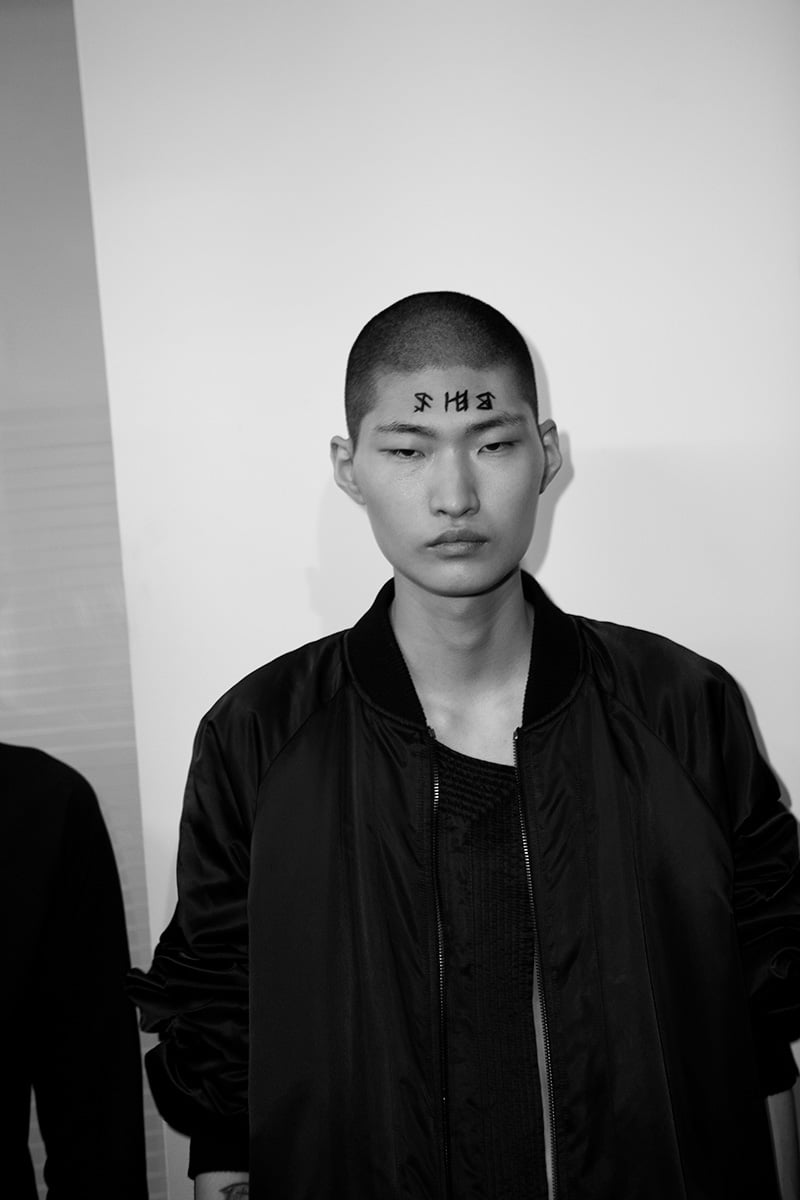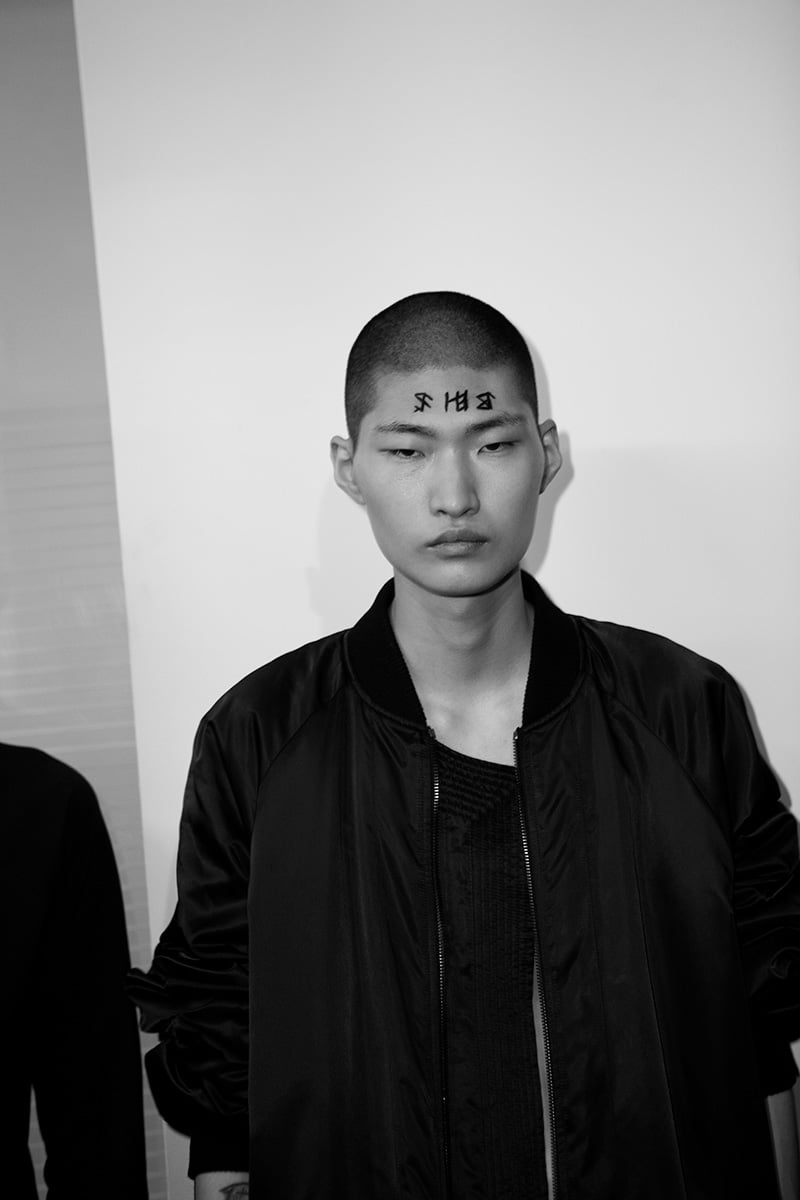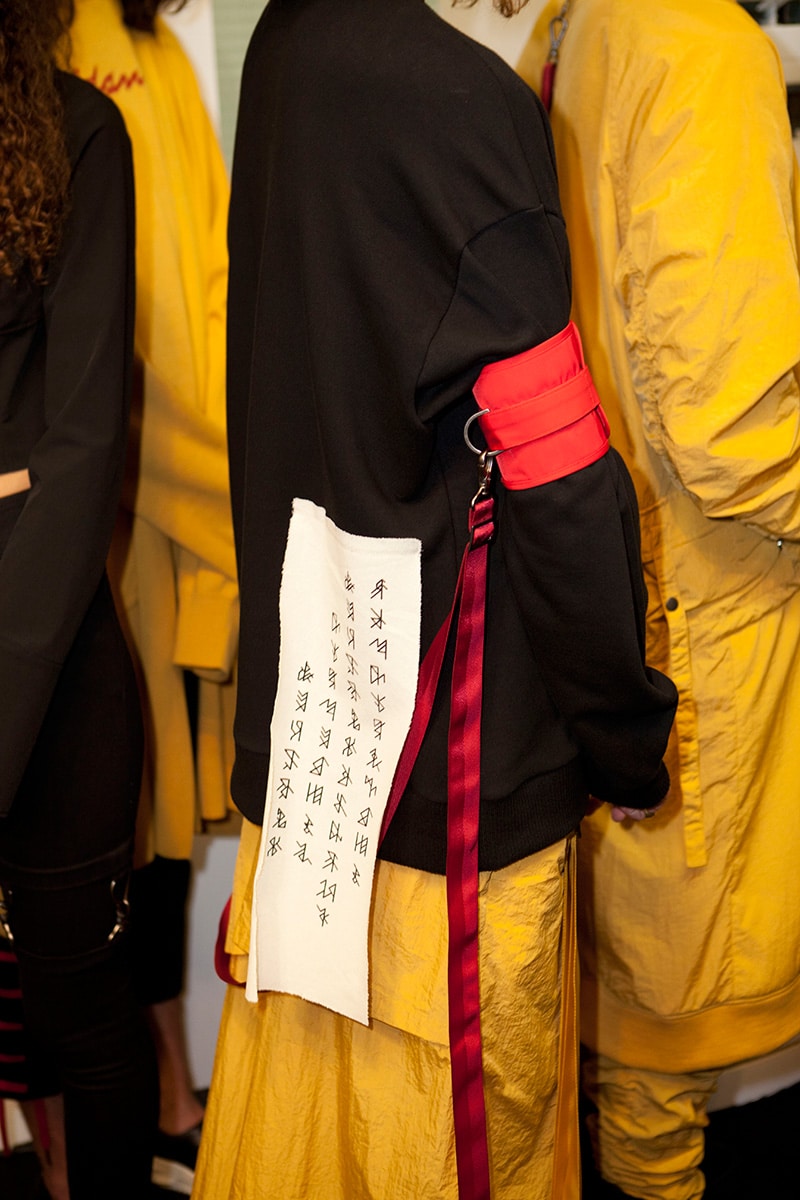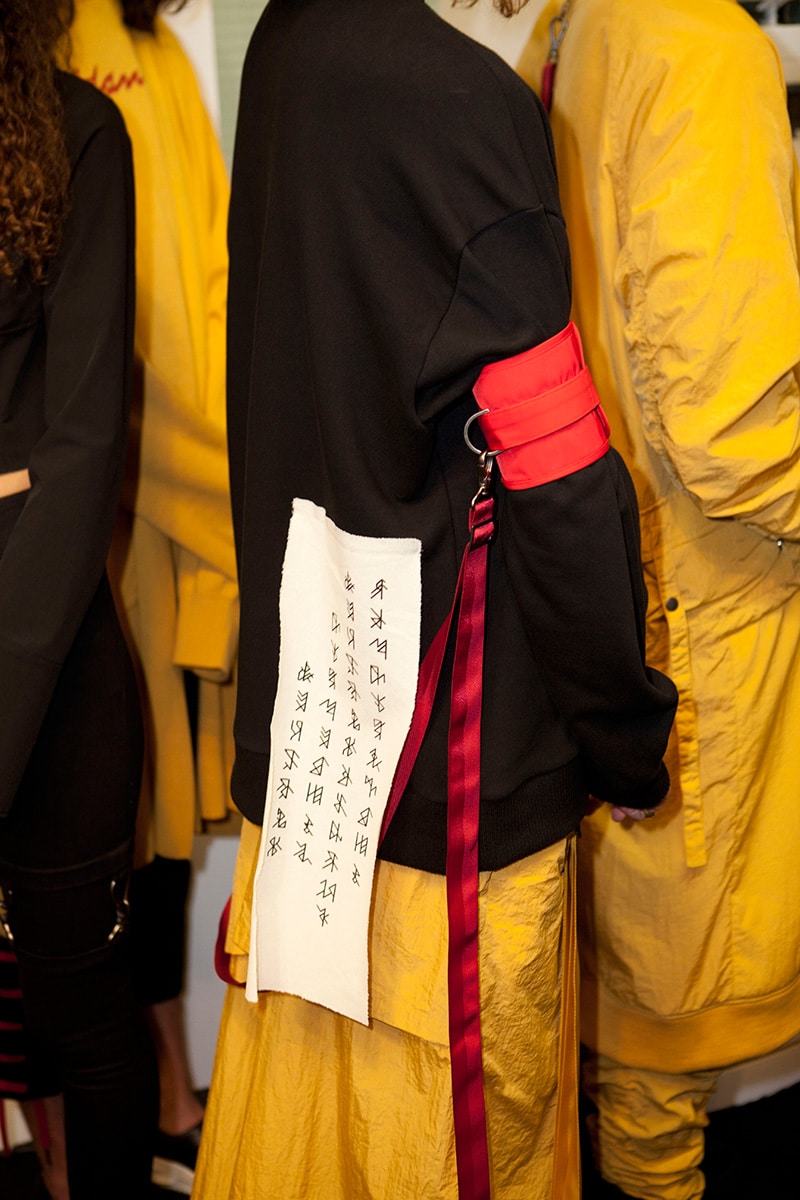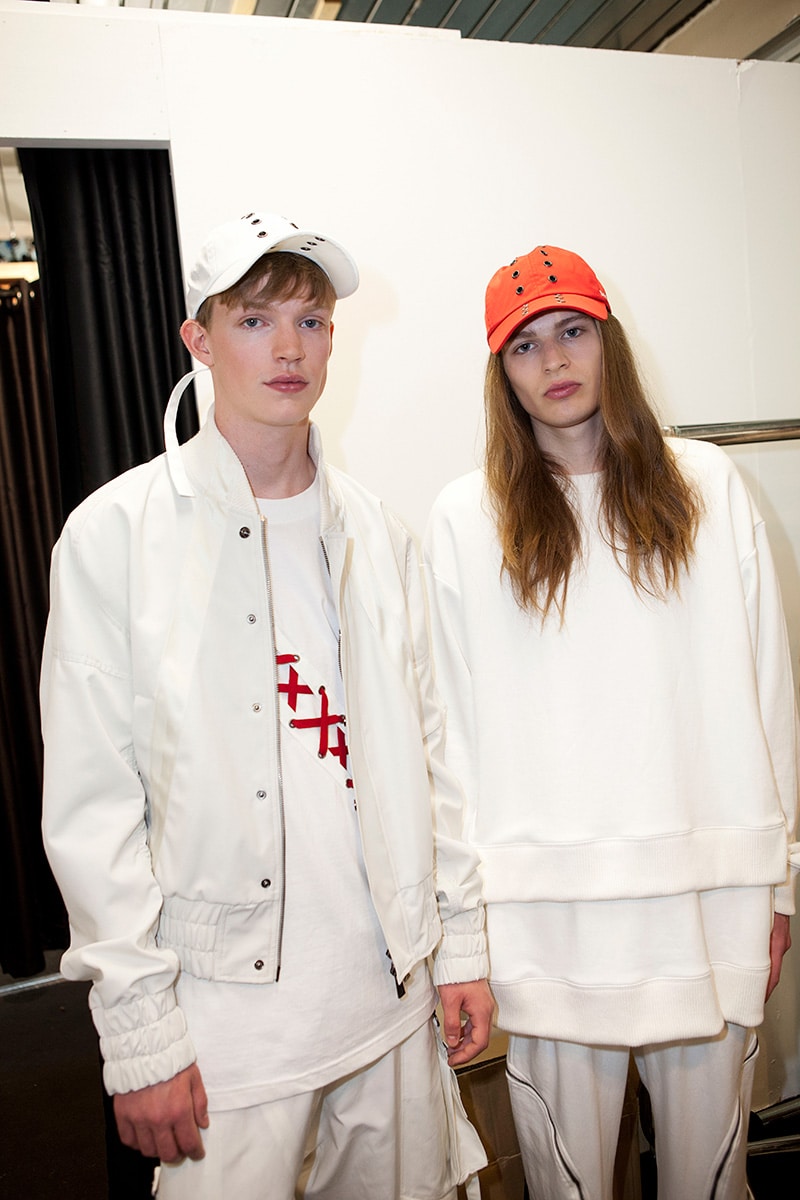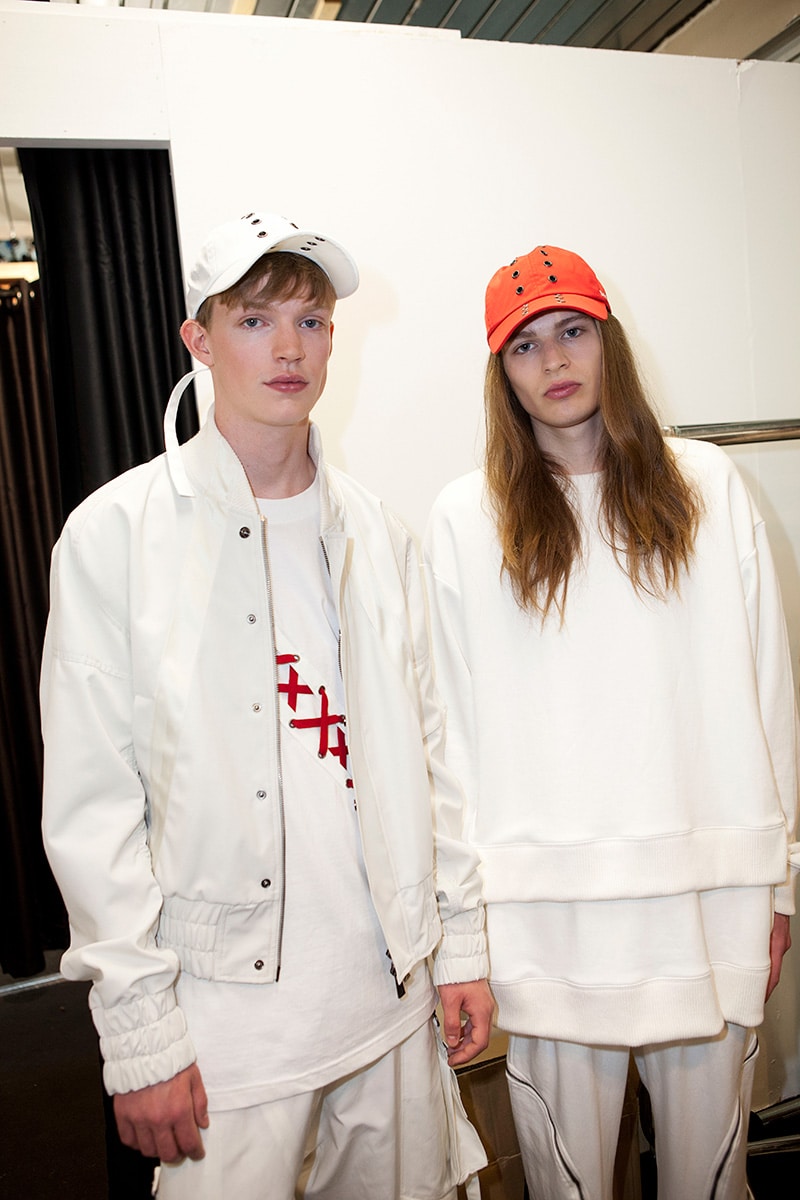 Take a look at D.Gnak SS18 Backstage captured by the lens of Elliott Morgan during London Fashion Week Men's, in exclusive for Fucking Young!
D.GNAK's BFC showcase on the final day of LFWM started strong with a assortment of black tailored looks. This is the South Korean brands London debut, and a fusion of western tailoring and Korean menswear is explored in their latest offering.
D.GNAK all black outfits are some what of a staple, and the SS18 season revamped their traditional colour palette through the use of metallic buckles, and D-Ring fastenings. There's a theme of physical detachment within the design of the outfits, bottom panels are clipped onto hemlines, creating a drop waist and more relaxed silhouette. Bursts of yellow colour blocking break up the show , and lightens the procession well.
Some interesting tailoring techniques prevail, a diagonal vented fly on a few trouser shapes elevates a somewhat traditional style. The black strapping is a key feature throughout, giving the tailored edge more streetwear appeal. Red embroidery on the back of several garments is finished with the thread left overhanging; and it gives a slight touch of colour into the collection, and moves well against the flow of the strapping. The embroidery translated from Sanskrit means 'destiny', of which red is associated with in Korea.
Overall, a strong first show for D.GNAK on the BFC lineup; a great balance between the everlasting London streetwear scene, Korean design and classic, western tailoring.