Following a nine-year tenure as Vice Head of menswear at legendary Vivienne Westwood, Georg Weissacher embarked on his very own luxury new menswear project Peoples of All Nations (POAN). Just over a year old, Georg has developed the garments with innovative weavers and knitters in Italy for what he believes is the very best in forward-thinking tailoring, spending time meeting all in the supply chain to build a friendly & sustainable working environment. His Spring-Summer 2018 collection was showcased in Milan during Menswear Fashion Week and left as strong mark as "one to watch".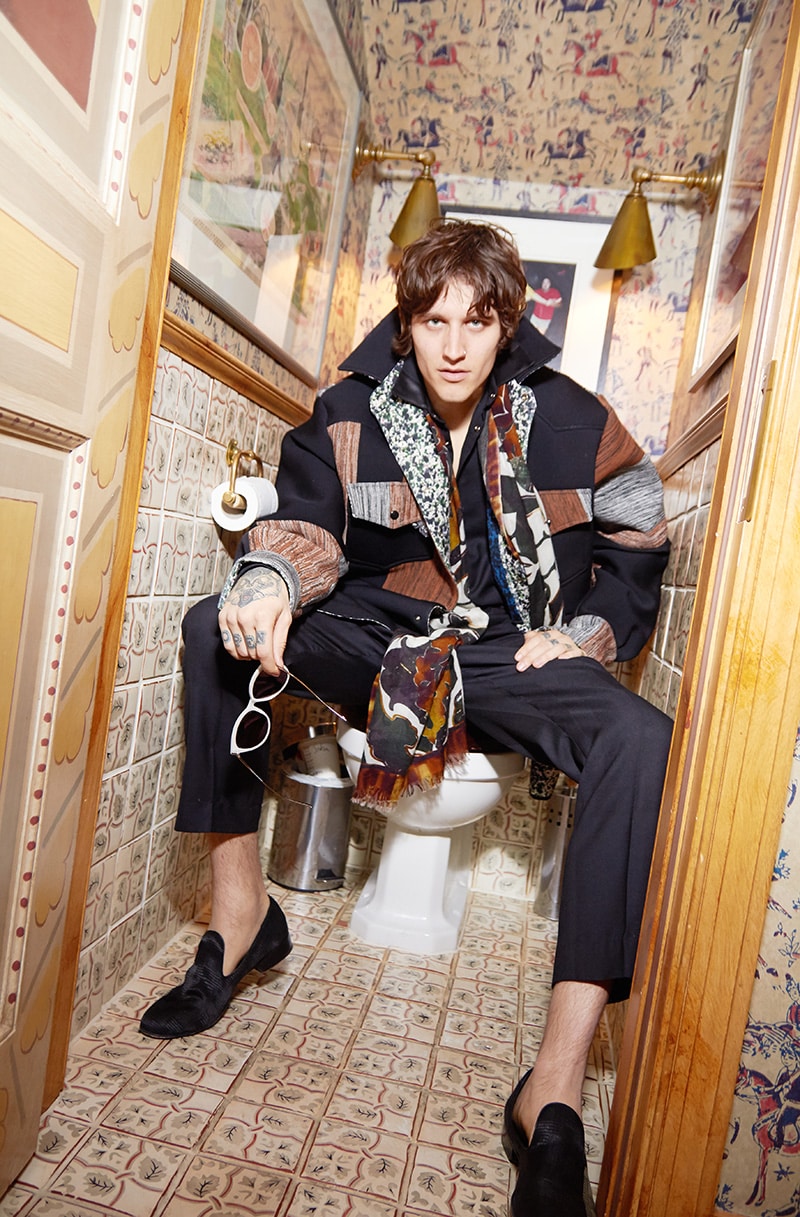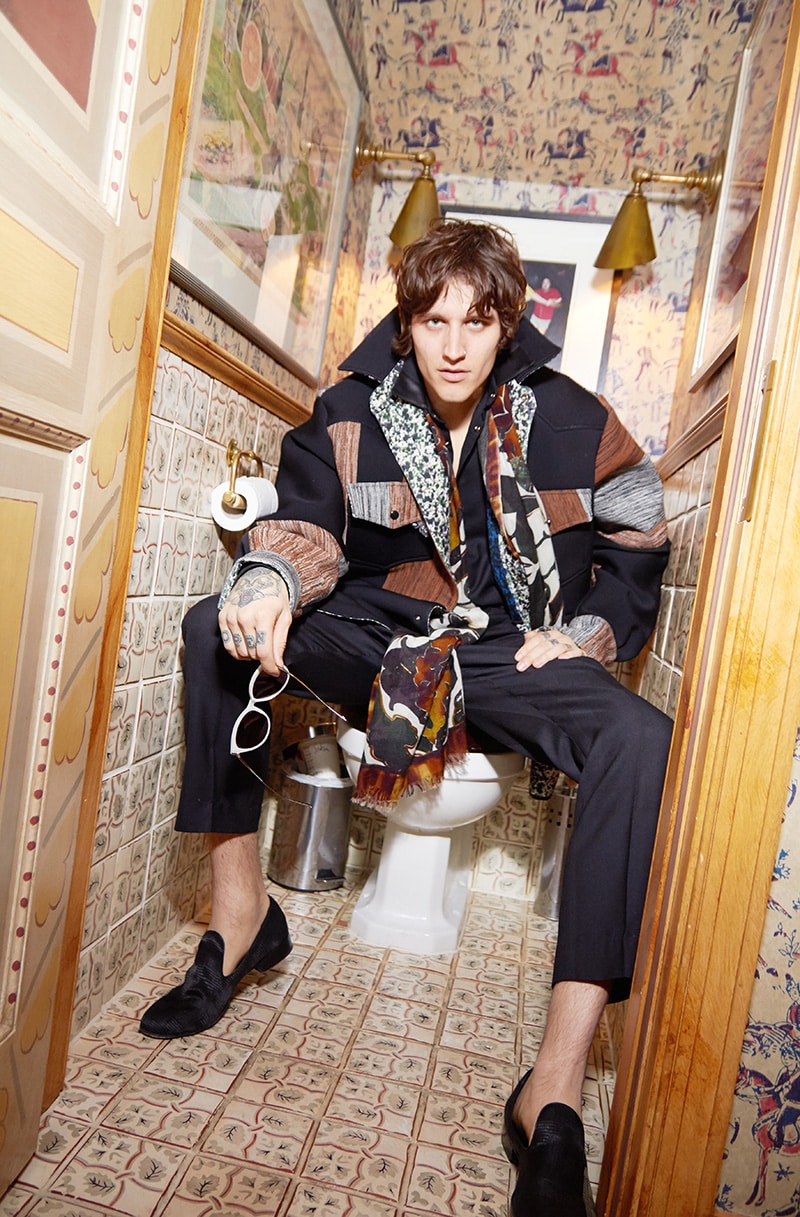 Peoples of All Nations is relatively new at Milan Fashion Week. Your project is to create a brand that encompasses three important key values – multiculturalism, aesthetics and education. Can you please break down the three values for us and the role they play in fashion?
The human race has developed in different ways through different cultures and recently we stamped an identity on them by bringing them together as nations, creating borders and national anthems and giving them some colored flags. In a way, I think we have already passed this concept of nations not only because we can now physically reach anywhere in the world within a matter of hours, but also because we have started to develop a connected web of consciousness through the most developed form of communication – the internet. Multiculturalism works wonderfully in our metropolitan cities. It works wonderfully in London, where people from very different walks of life, very different backgrounds, from very different diverse cultures icome together. Nothing preserves diversity better than mutual recognition and the natural curiosity that comes with it.
Good education is nothing but the mastery of curiosity! There is no future without co-operation, is there?
Aesthetic to me is the grand design – the structure of the universal truth. You will never be able to see and understand the grand design, but you can surf on one of its waves. My creative endeavors are mostly driven by stories, they are these waves for me.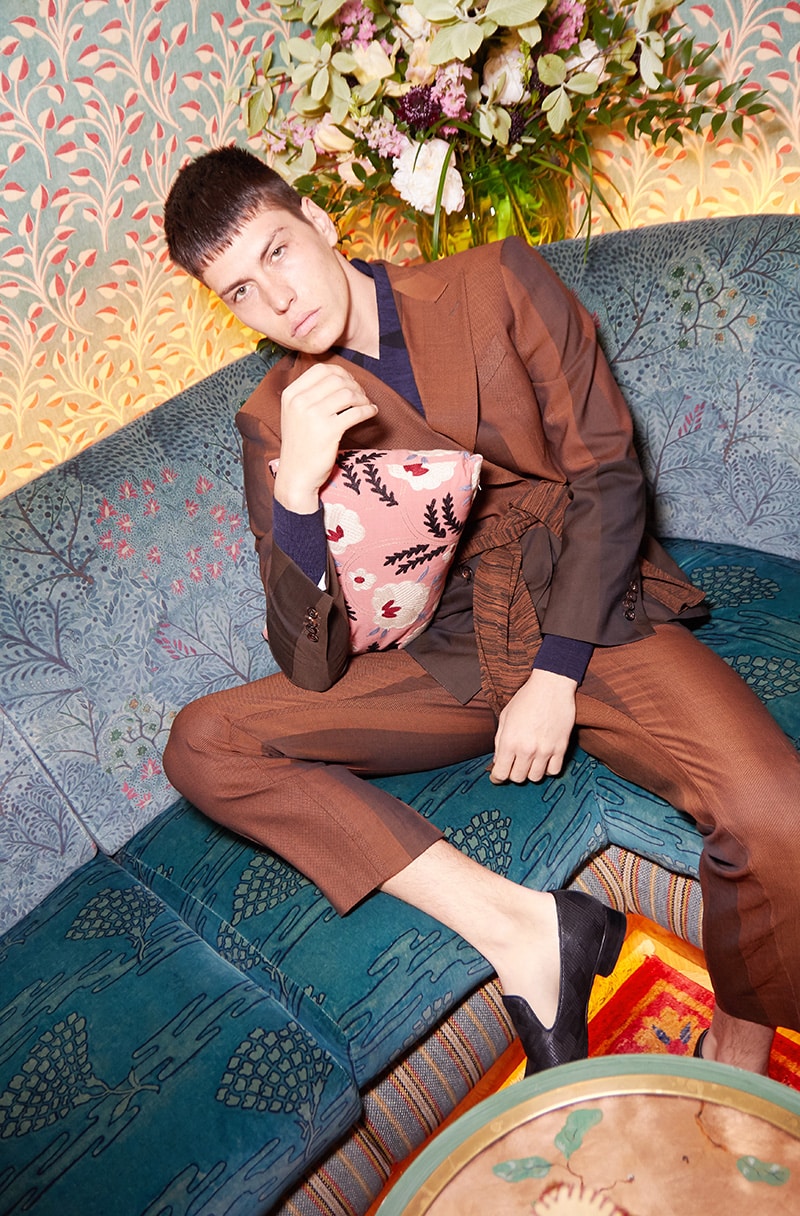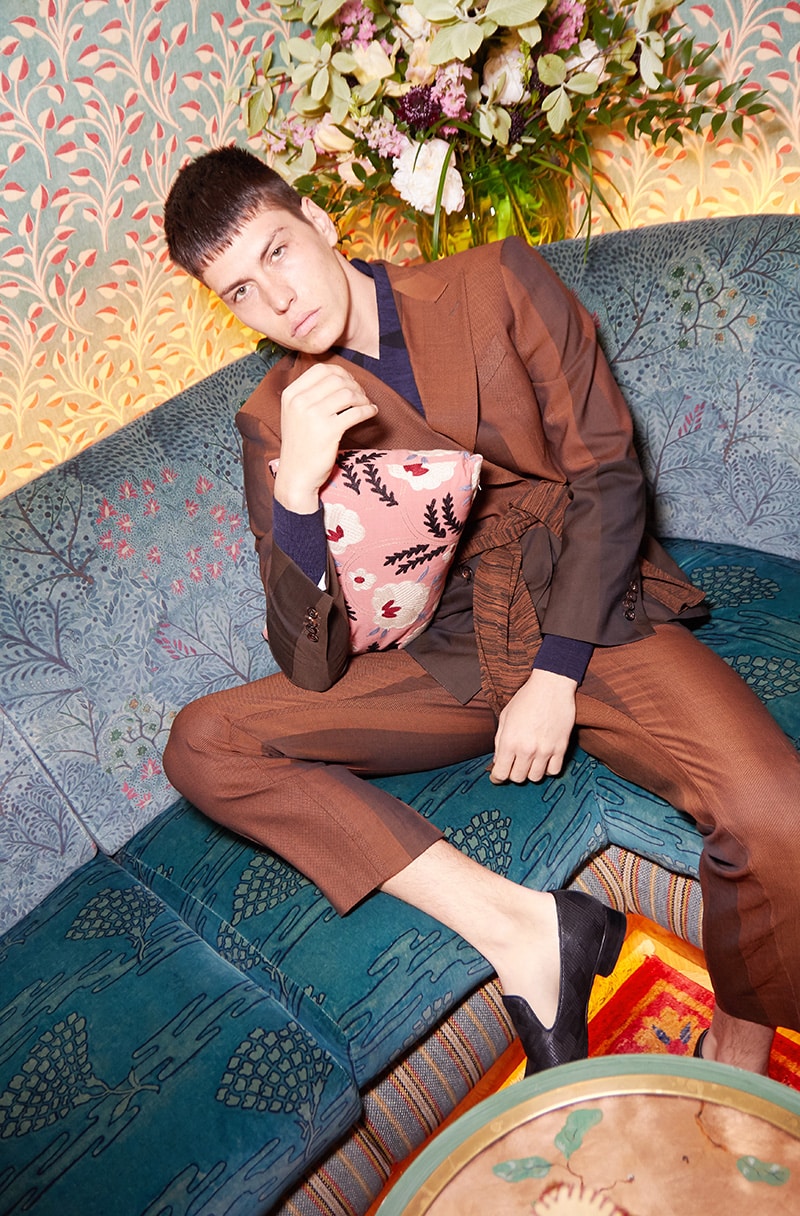 In the past, you did a collection on The Story of Good and Evil. Fashion can be very unsustainable, with constant pressure for people to consume more. How do you encompass "good"?
Are seasons and full collections even relevant these days? Yes, fashion can be very unsustainable. In my company, when for example, I need a pullover I go directly to the knitters and we have the conversation about the whole process. So, this is very much a team effort. I know them and they know me. This is all naturally sustainable already. POAN is a small company, so this means that we are not producing fast numbers. Sustainability and good fashion always comes down to what ingredients you use. Now everyone is so much more aware of what they wear, what they put into their fridge. The same effort needs to be done with how you are making your clothes. People are asking questions, they are becoming aware of it more than in the past.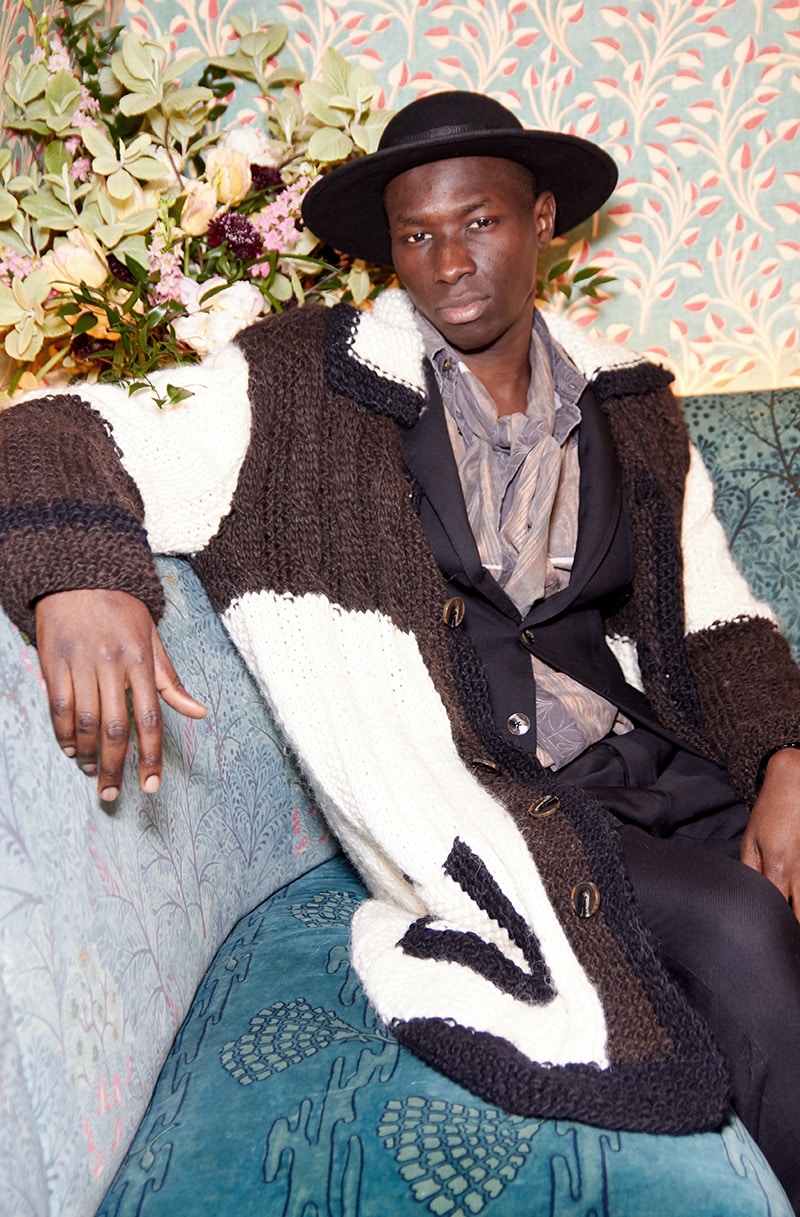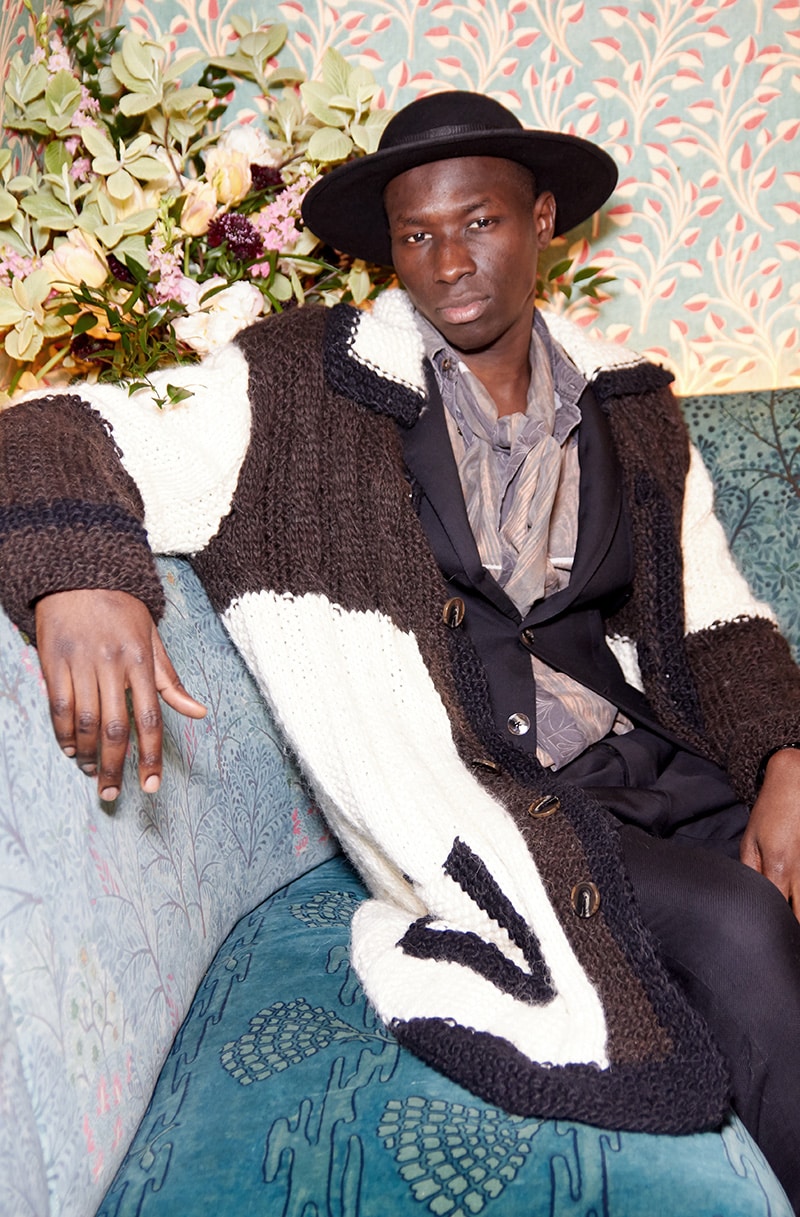 You latest collection takes inspiration from the widely critiqued book 'The Phenomenon of Man' by French philosopher, biologist and Jesuit priest Pierre, encompassing the thoughts of a visionary and vitalist, considering historical roots, the future and technology. What role do you see technology in the future playing?
Technology is the grand design on how we organise our lives. This is huge game changer. We, as humans are extremely adaptable, therefore we can live with or without technology, like the mobile device for instance. But the question is how you live without your phone? Will you come to the same situation where you will invent its replacement? This is what we do with technology; we outsource things that we are not so good at, such as solving mathematical problems, scientific experiments and theoretical issues. Producing and manufacturing things in the future will cost absolutely nothing. Technology will play the dominant role. We have already started to combine ourselves with technology. Right now, we are holding our phones pretty much 80% of our conscious day. This is our way to communicate, to distribute information, our way to get things done. Technology will empower, help and allow us in to seeing the world as it is. We create the sphere of consciousness. Technology will be a major player but it won't answer moral or philosophical questions for us, because at the end of the day, machines lack one thing, which we have – a very particular kind of consciousness that connects us all together and the creations Urge.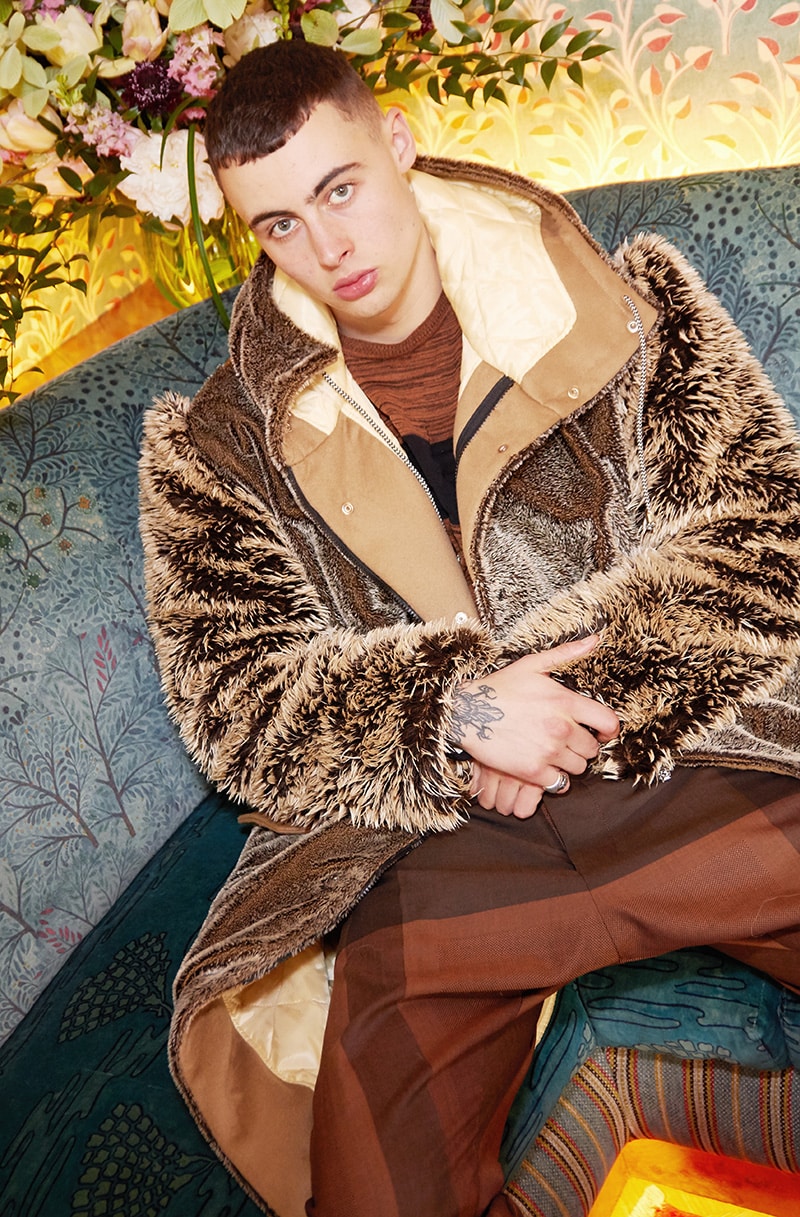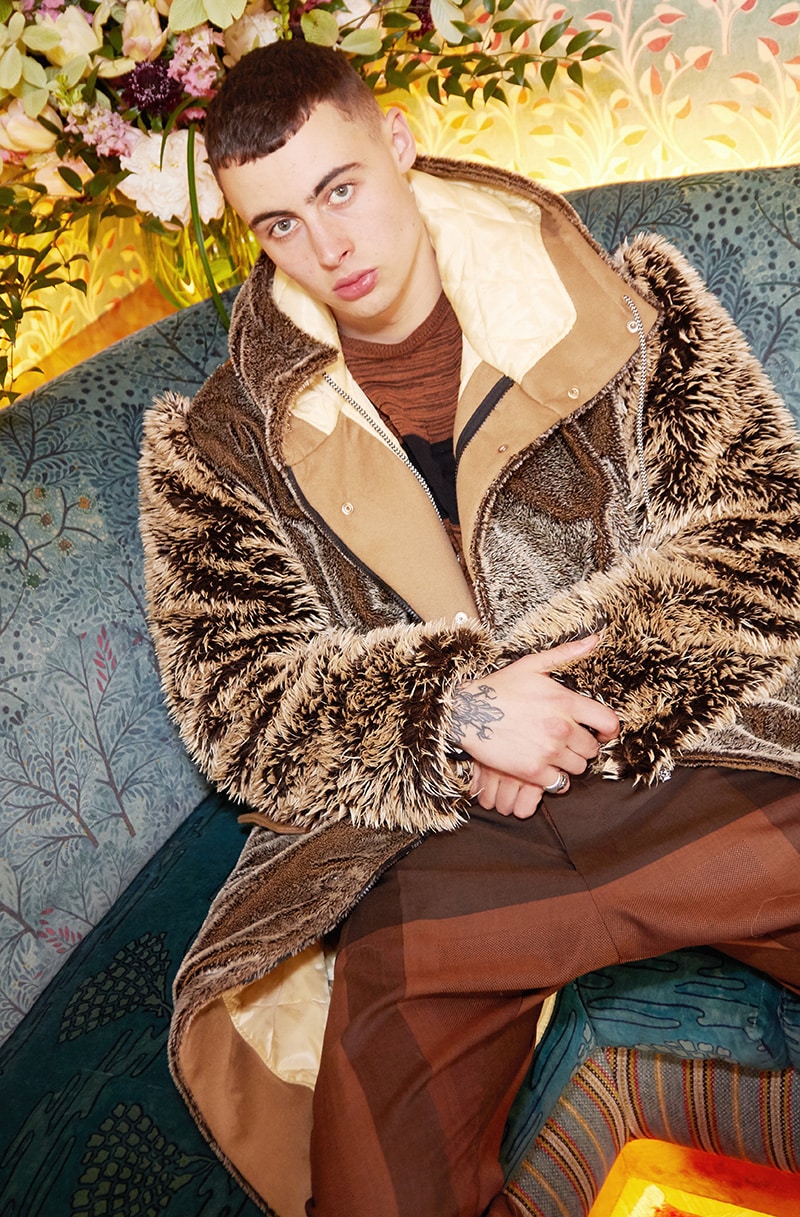 There are sartorial references to HBO's The Young Pope throughout your SS18 collection. What was the attraction?
I love in particular the Roman-Catholic aesthetics. I think they look absolutely amazing, just completely out there and over the top. The architecture, the art, but also the fashion and the clothes in the Vatican. The shapes and silhouettes. The specific details in accessories that represent objects loaded with meaning and depth. I think it is just so beautiful and captivating. I found this HBO series very good and very refreshing. They have done such a wonderful job with producing this TV series. Also, the take on the whole storyline, was quite outstanding I thought.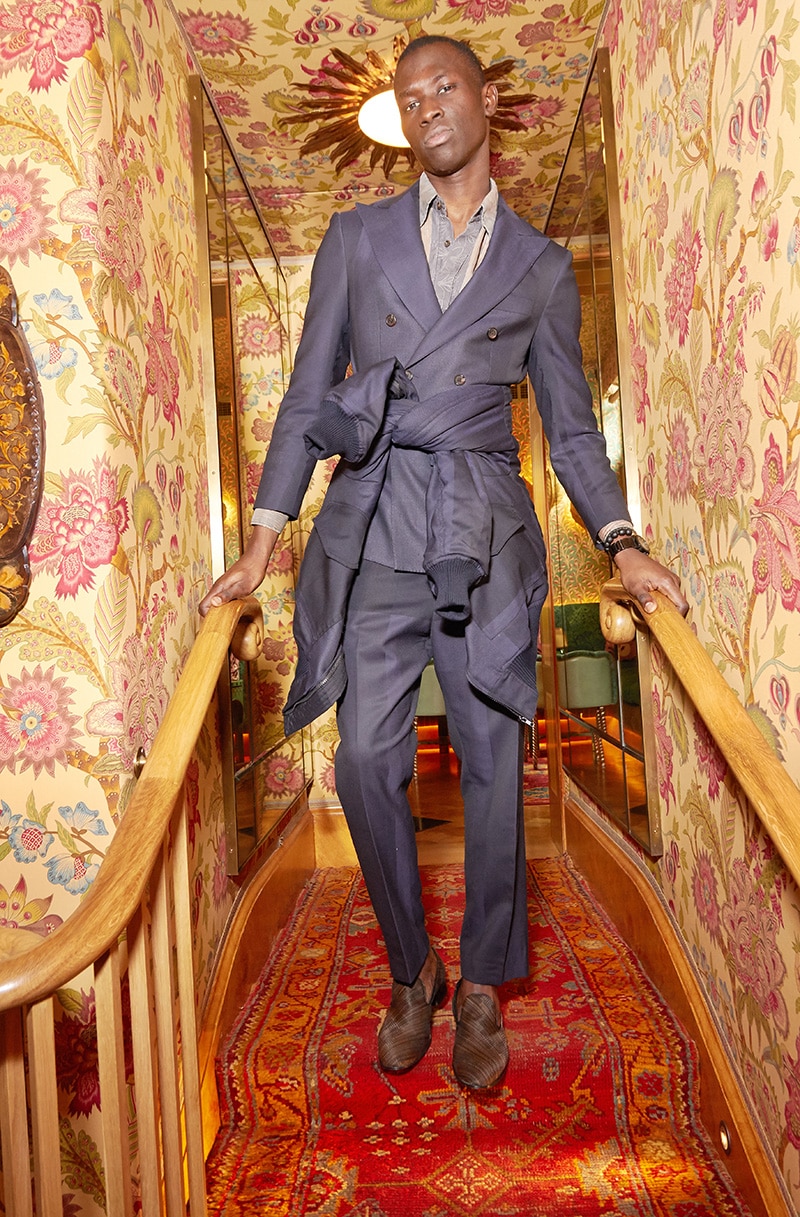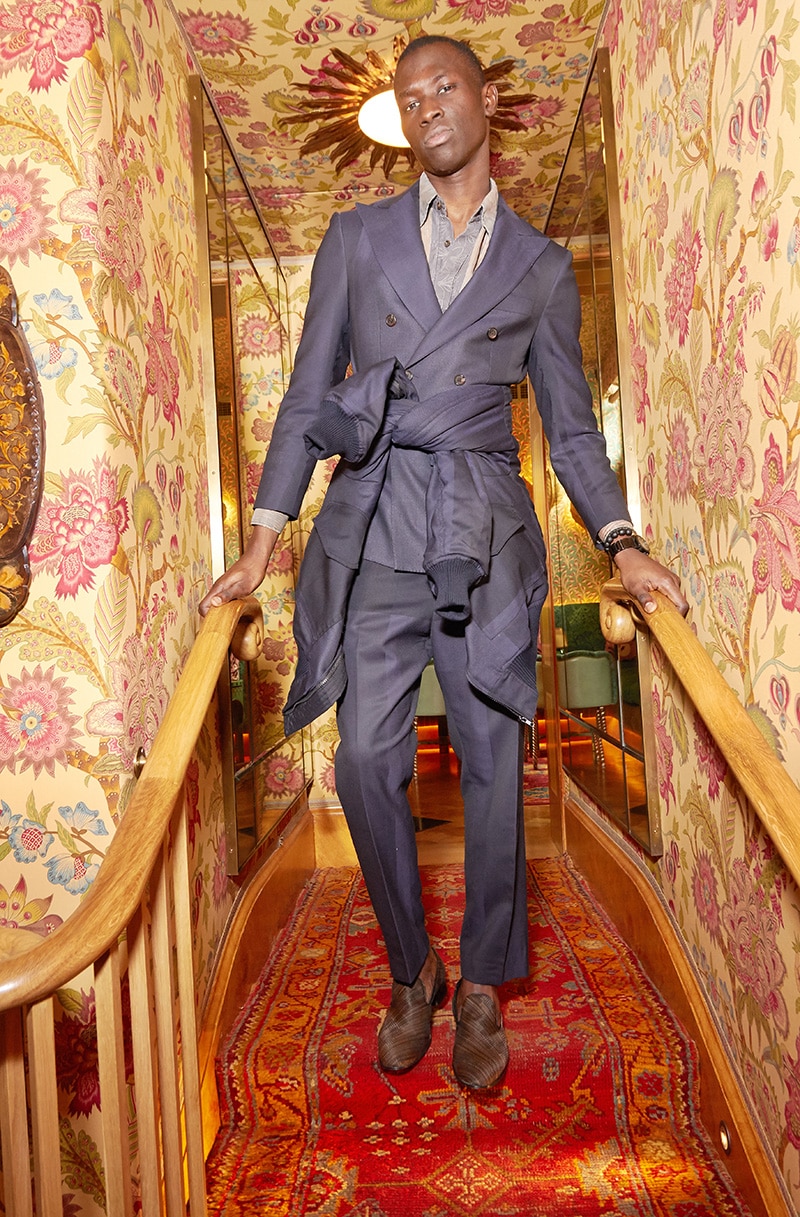 You are London based, but show in Milan. What attracted you to leave Vienna for London?
I am from Salzburg, not really from Vienna. However, I met Andréas in Vienna. I was invited to do an internship at the Westwood studio. That was the reason I left.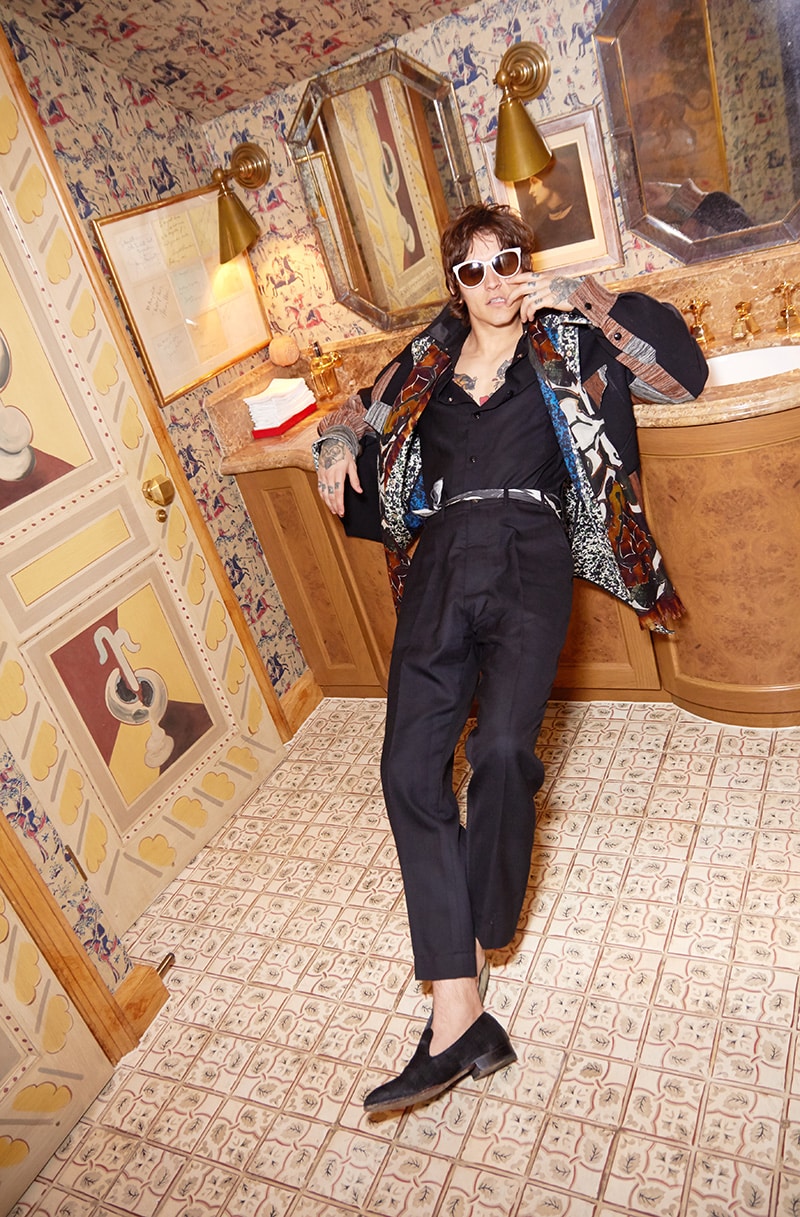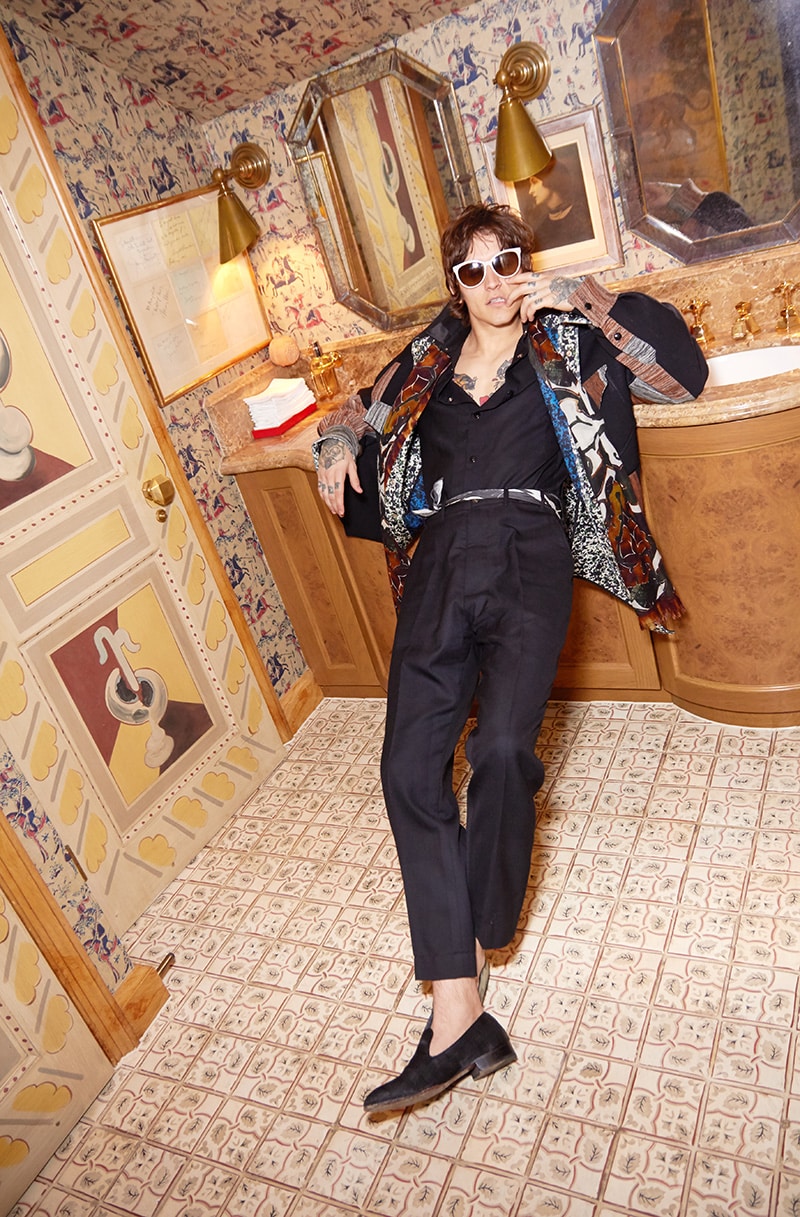 Tell us a bit about your mentor Andreas Kronthaler and how you met.
We met in a studio of friend of mine, who was a wonderful painter: Martin Schnur. Martin and Andréas actually studied together. We all sat together and talked about art, and also where the good places to eat were. Clearly, I was curious. Martin told me that Andréas was the husband of Vivienne Westwood, so we spoke about fashion. Shortly after Andreas invited me to London, to do an internship at the Vivienne Westwood studio. I remember the day very clearly. I had sent over my portfolio whilst living and working in Salzburg and working on grand outdoor, opera production for the opening of the Red Bull Hangar. I sent my portfolio to Andreas and was waiting for the answer. I came to London, completed my internship and ended up spending 9 years at the company. Andreas is my mentor. Everything I learned in fashion is what I have learnt from Andreas and Vivienne. I have to give them all the credit in the world. What really makes them is that they are 100% dedicated to what they do and they expect nothing less from their team. They are visionaries, they are extremely motivated people with a method, and they have their hearts in the right place.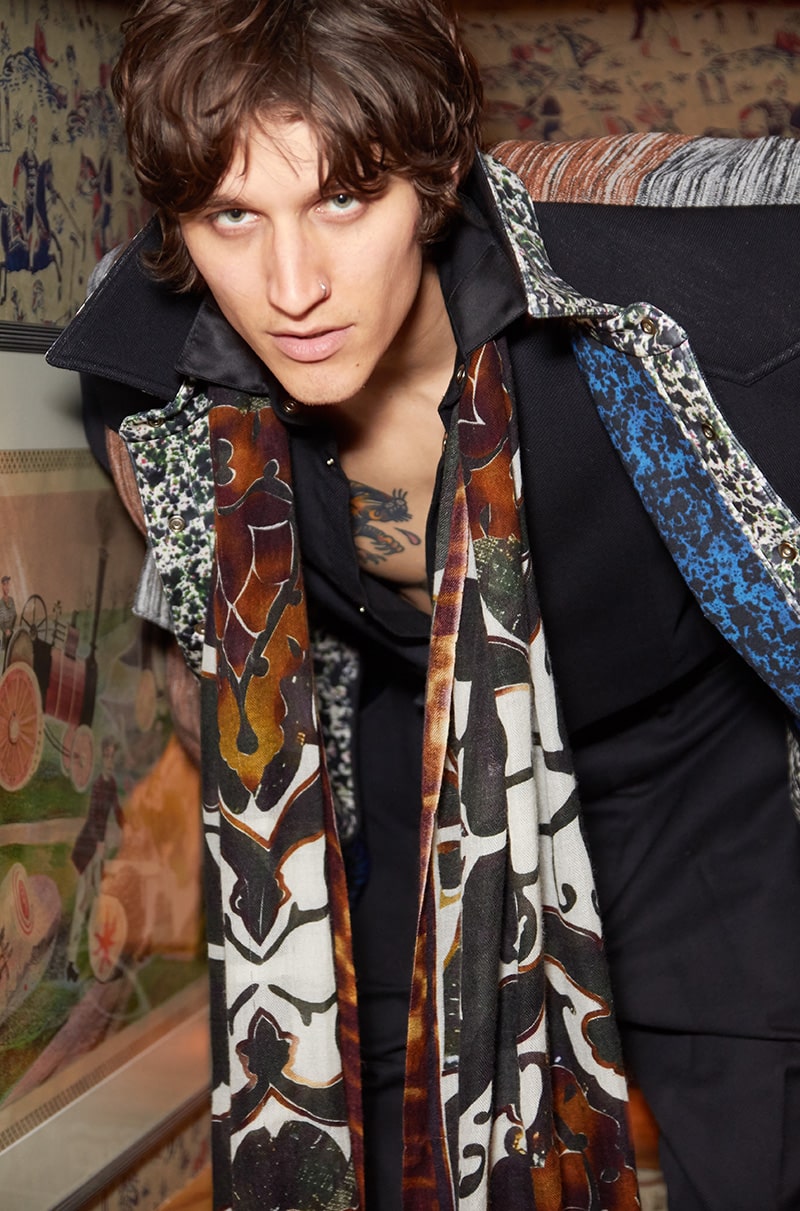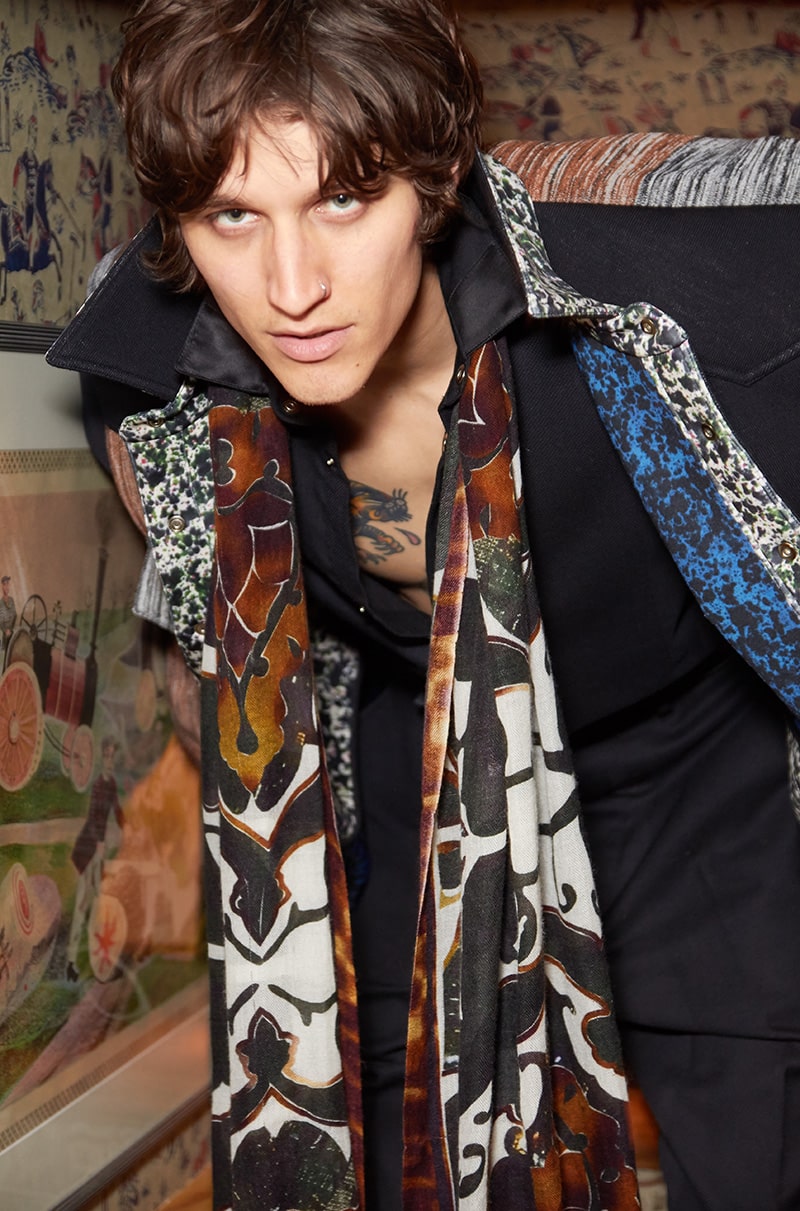 And finally, what are you working on at the moment?
It has been an intense time so I do need a little holiday with my friends and family and after that I will get to work again, but I already have something on my mind for the coming season which I will spend some time on through my recreational time.