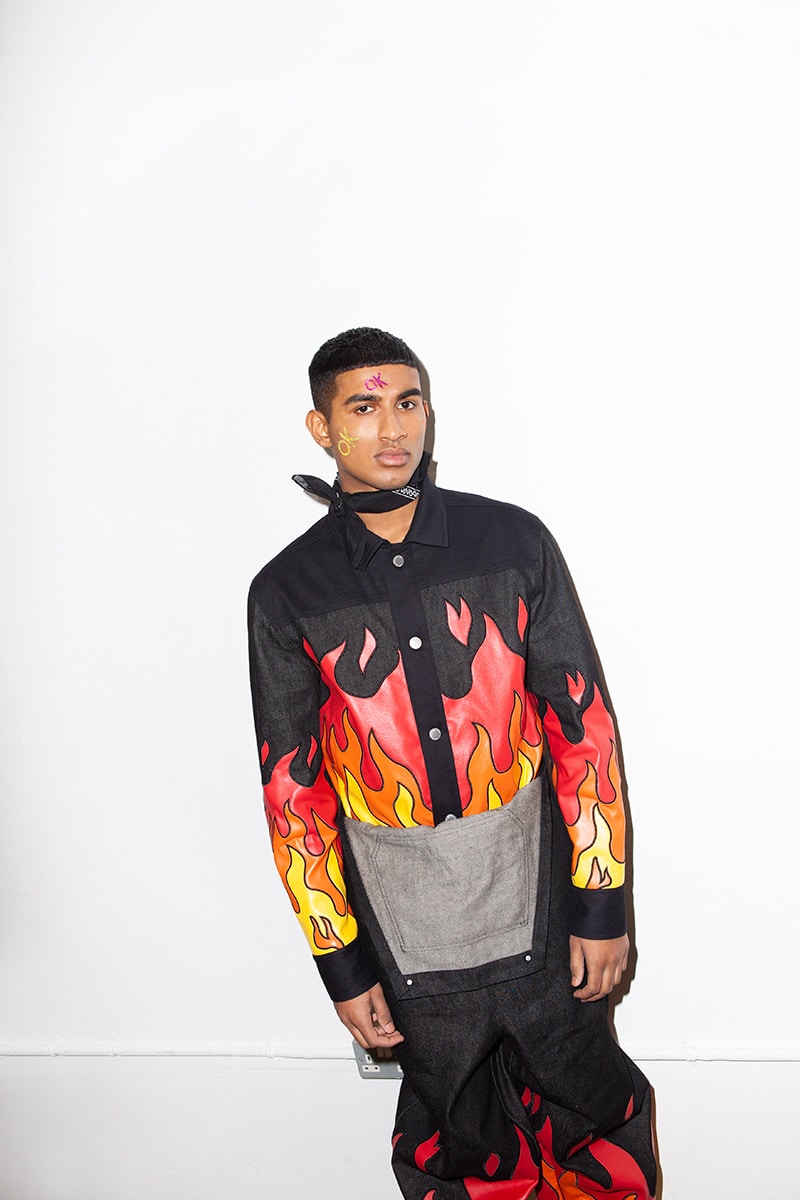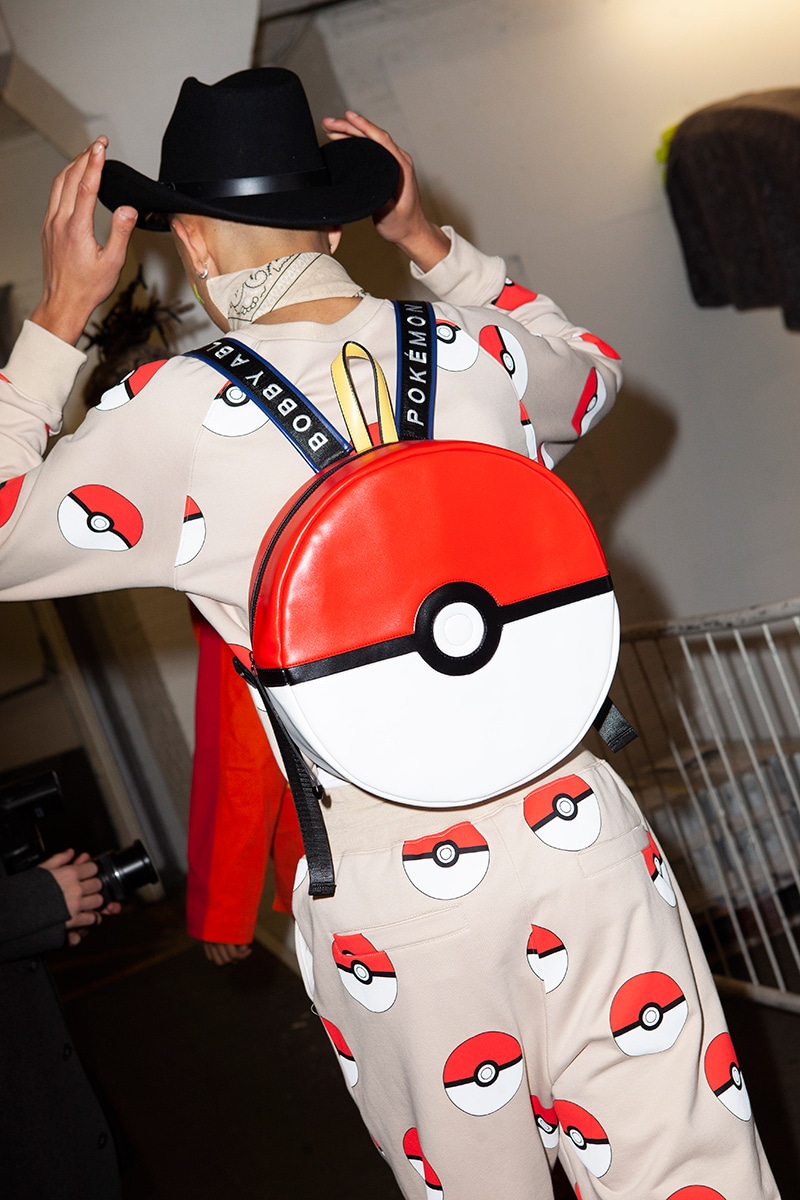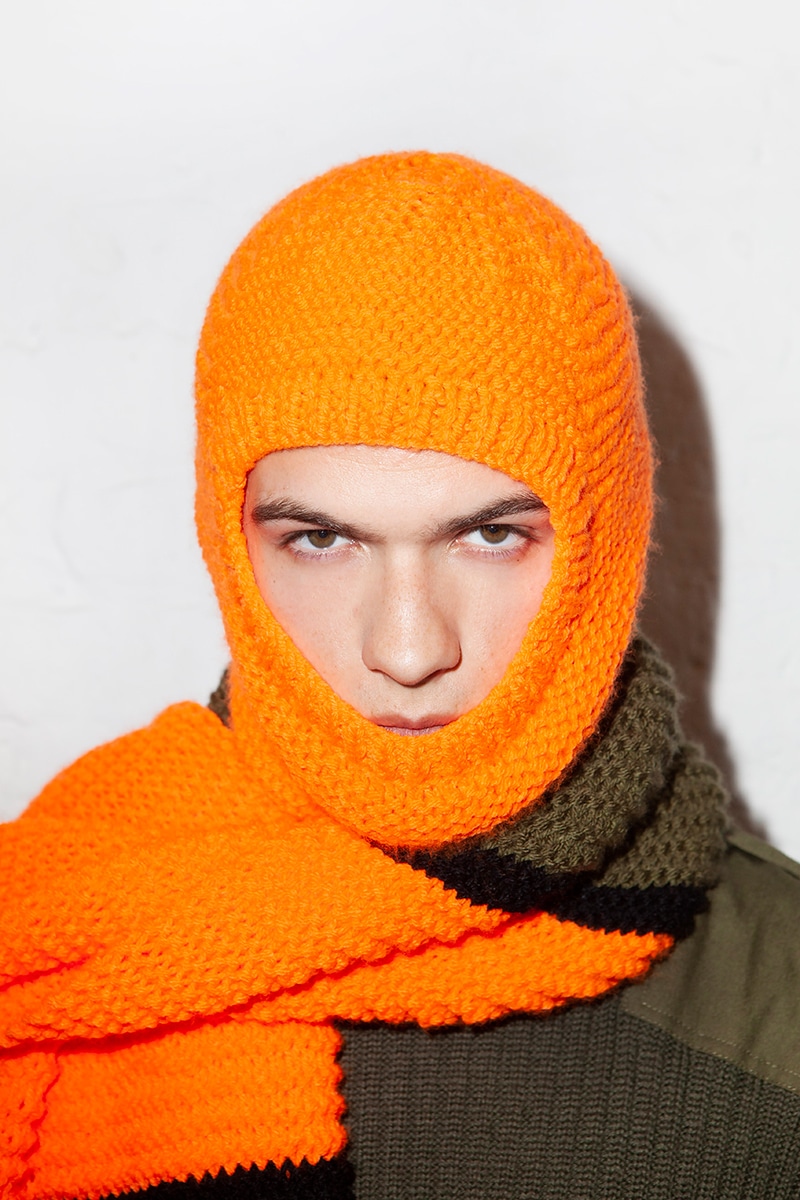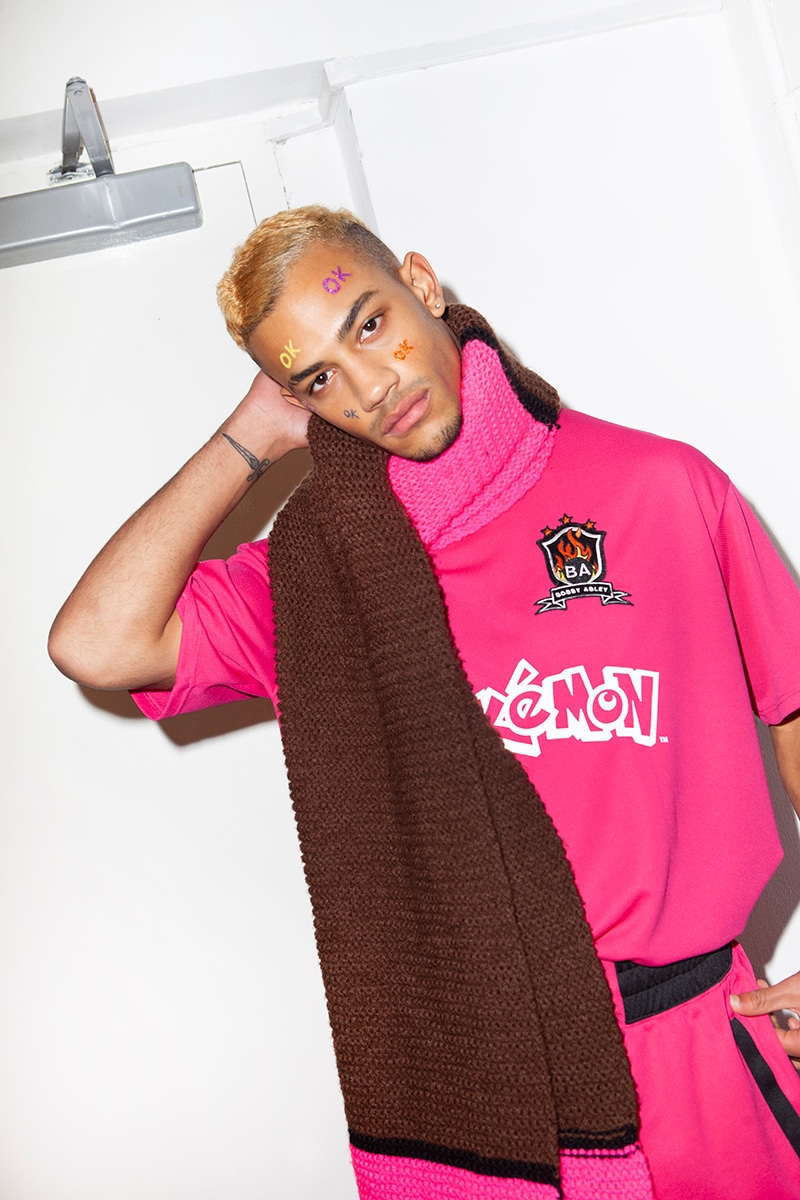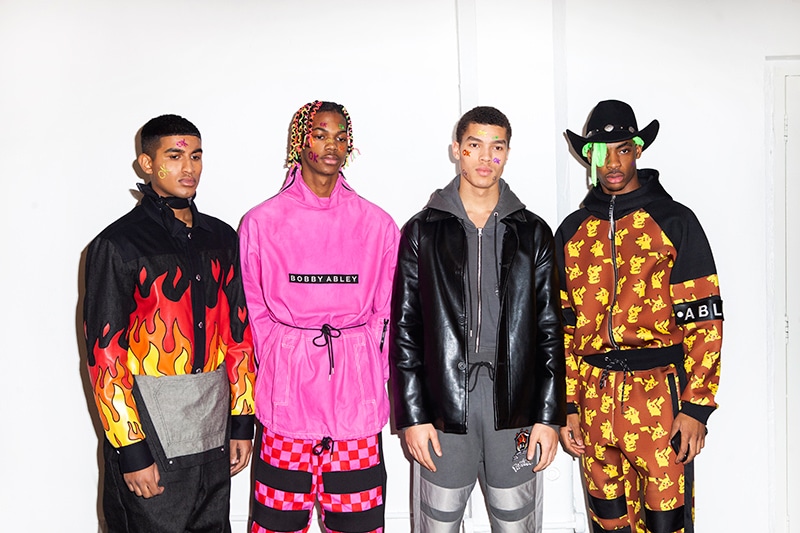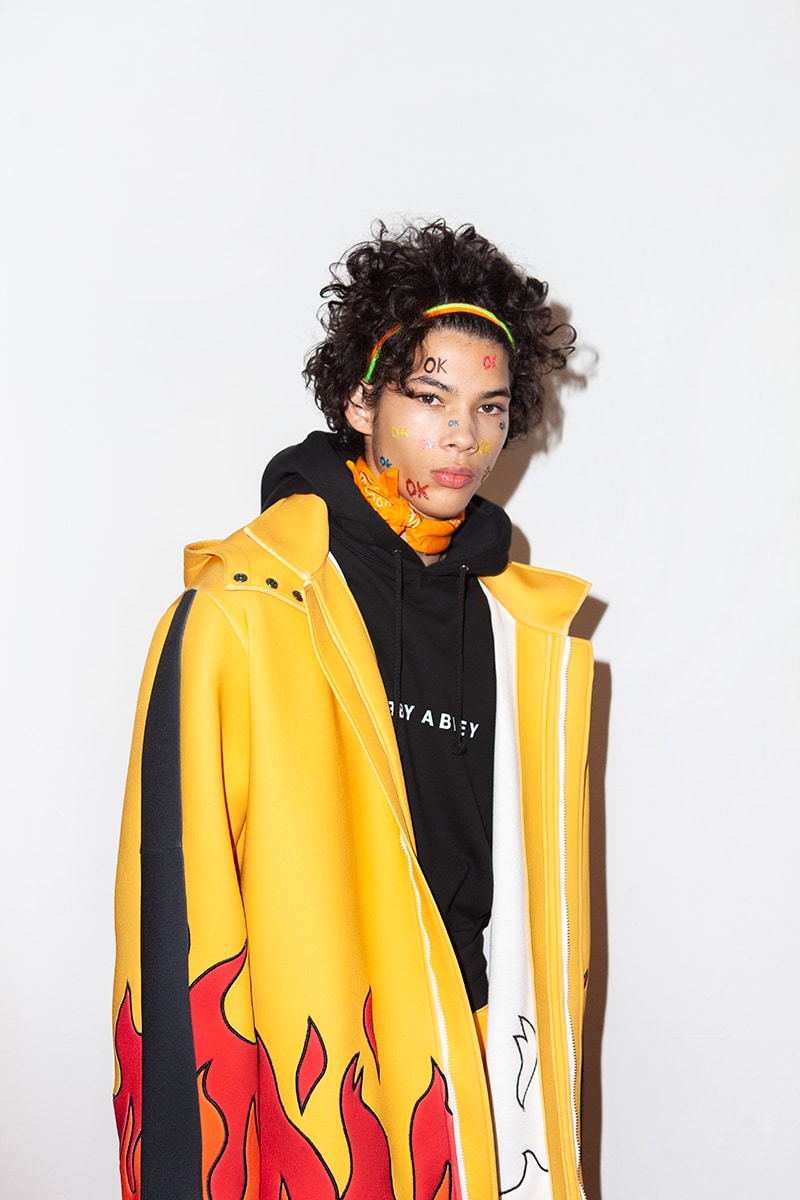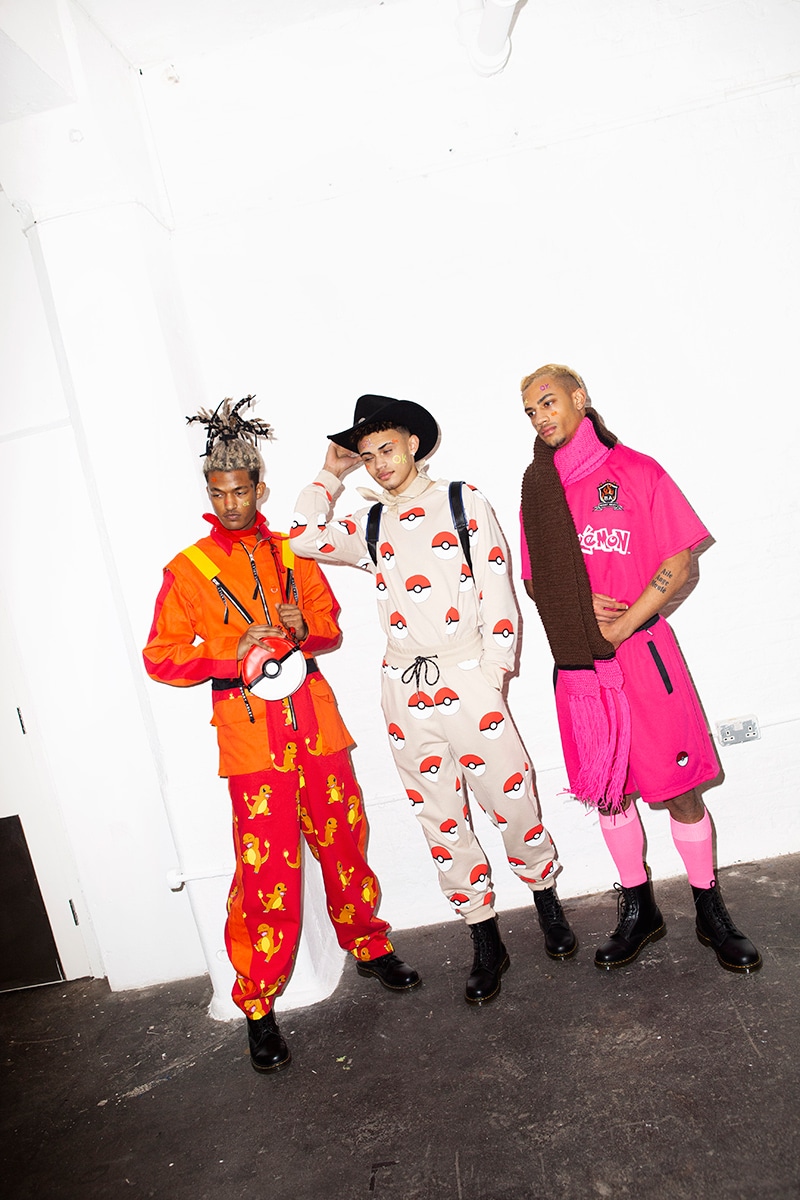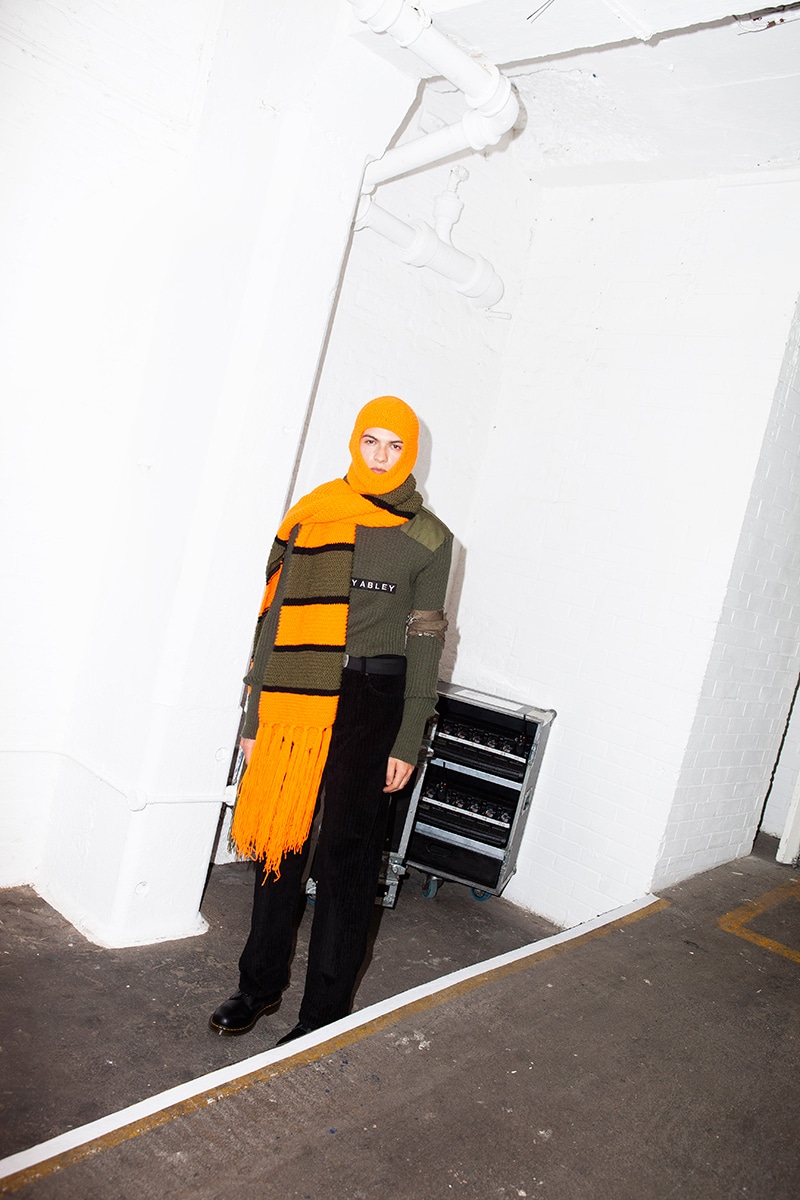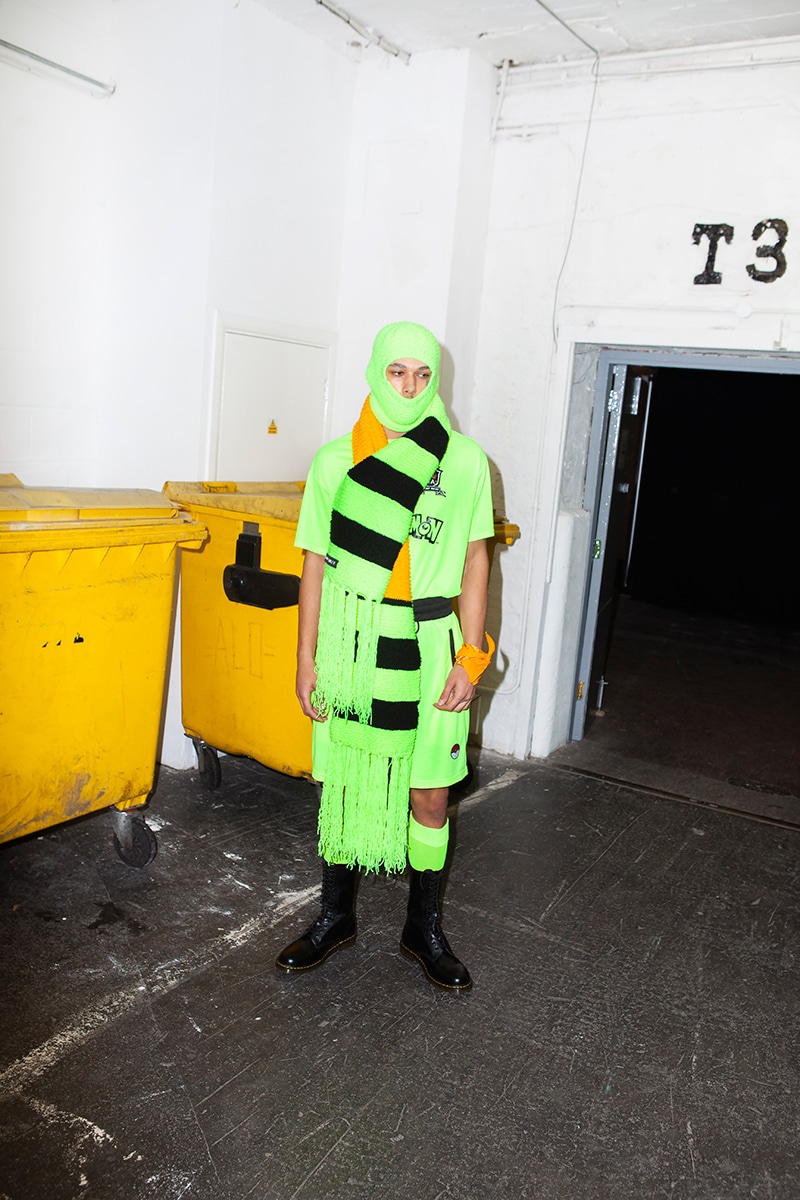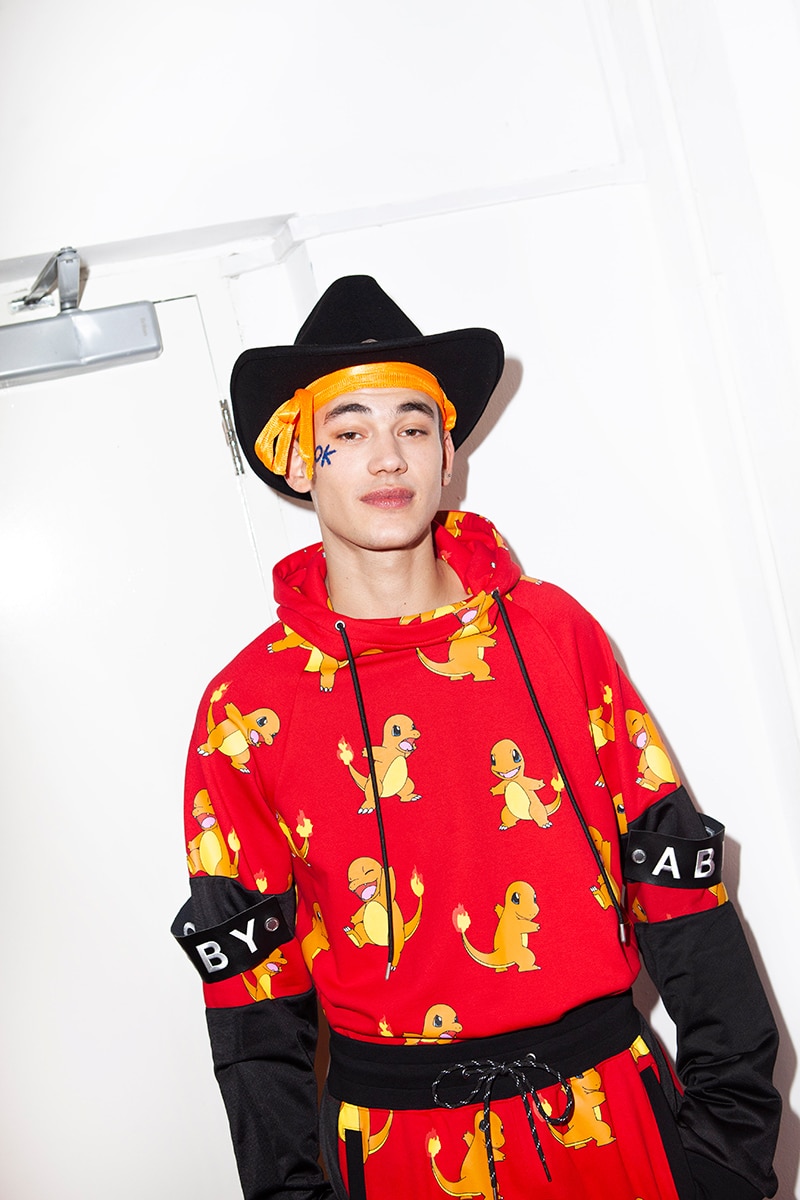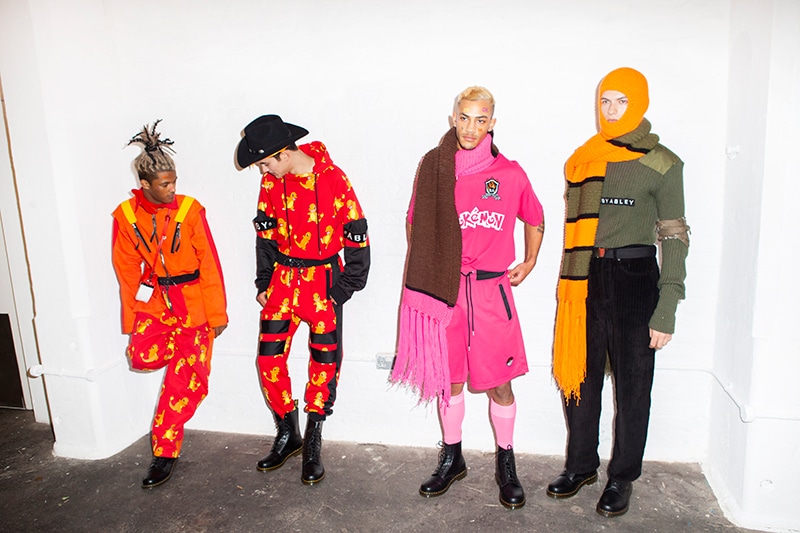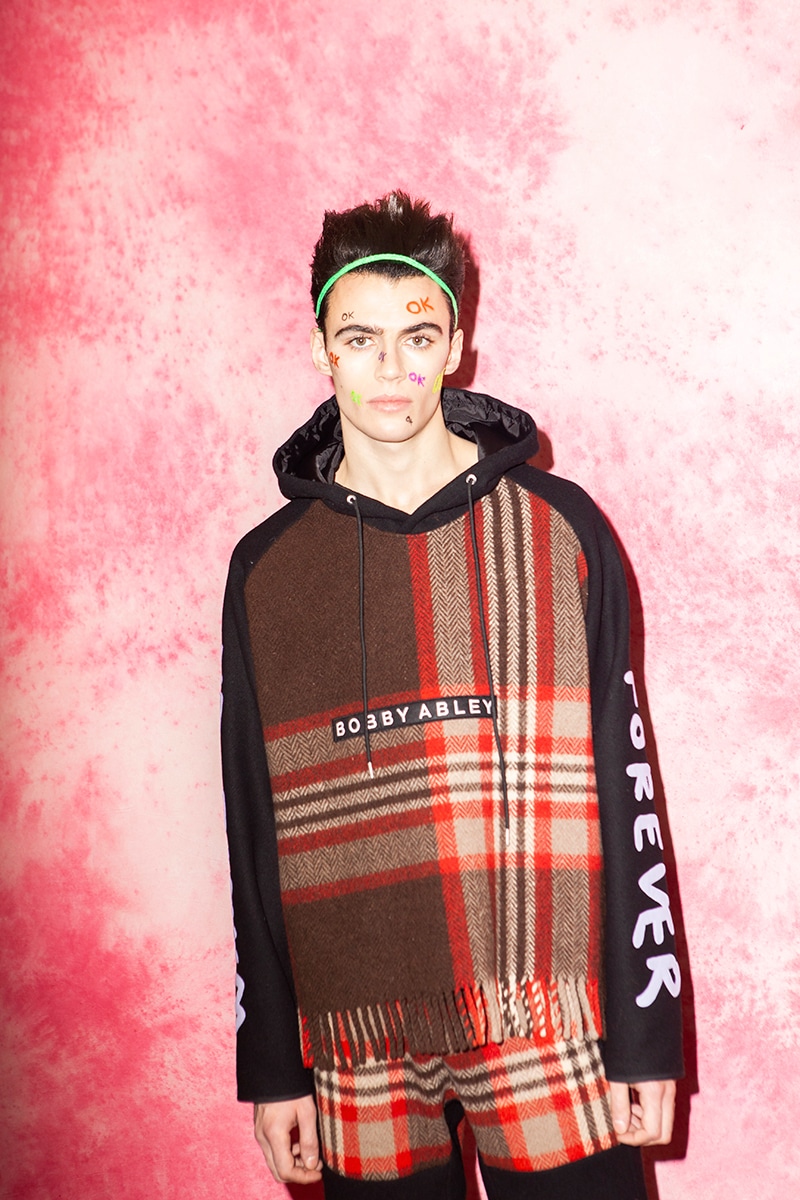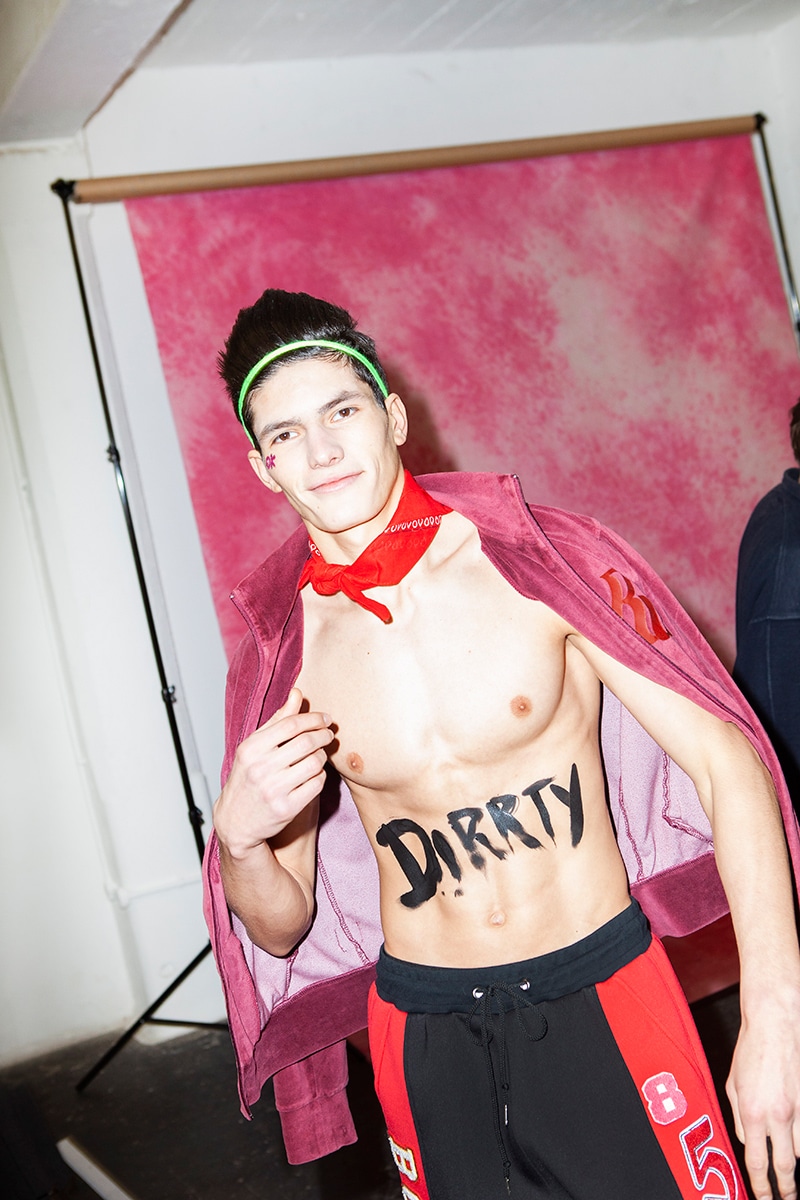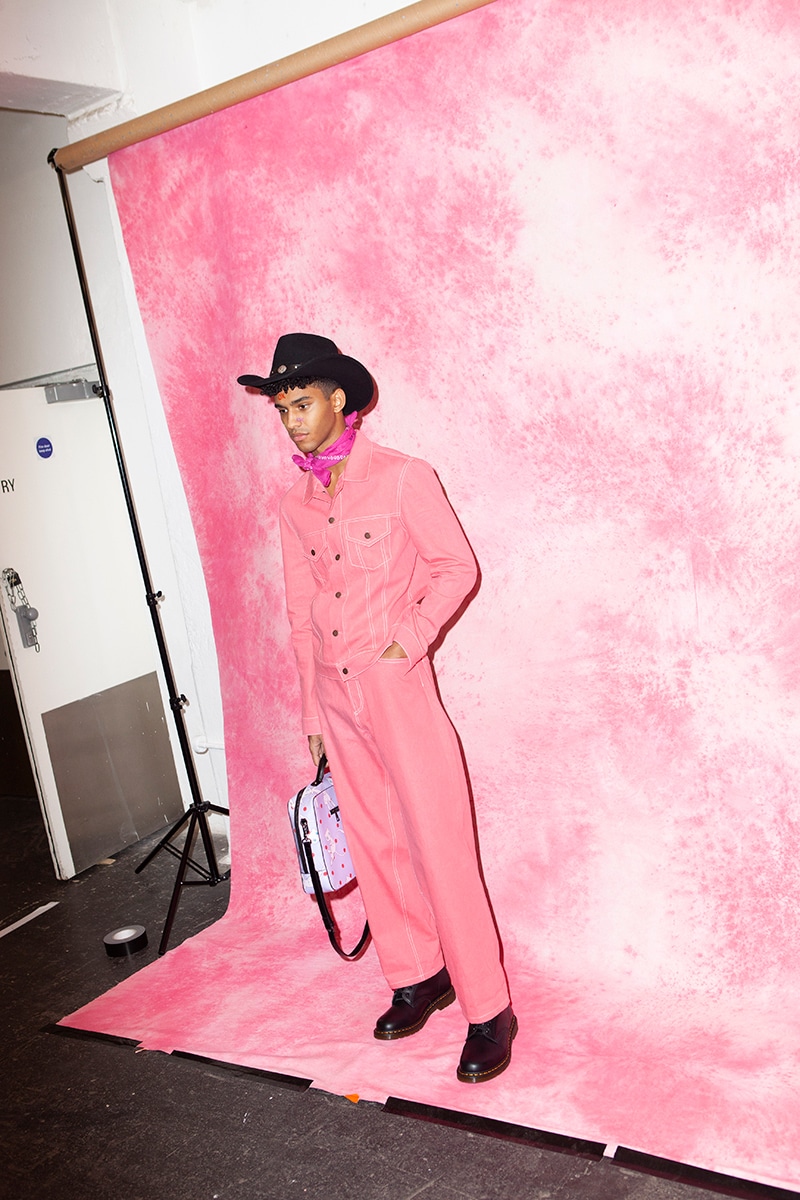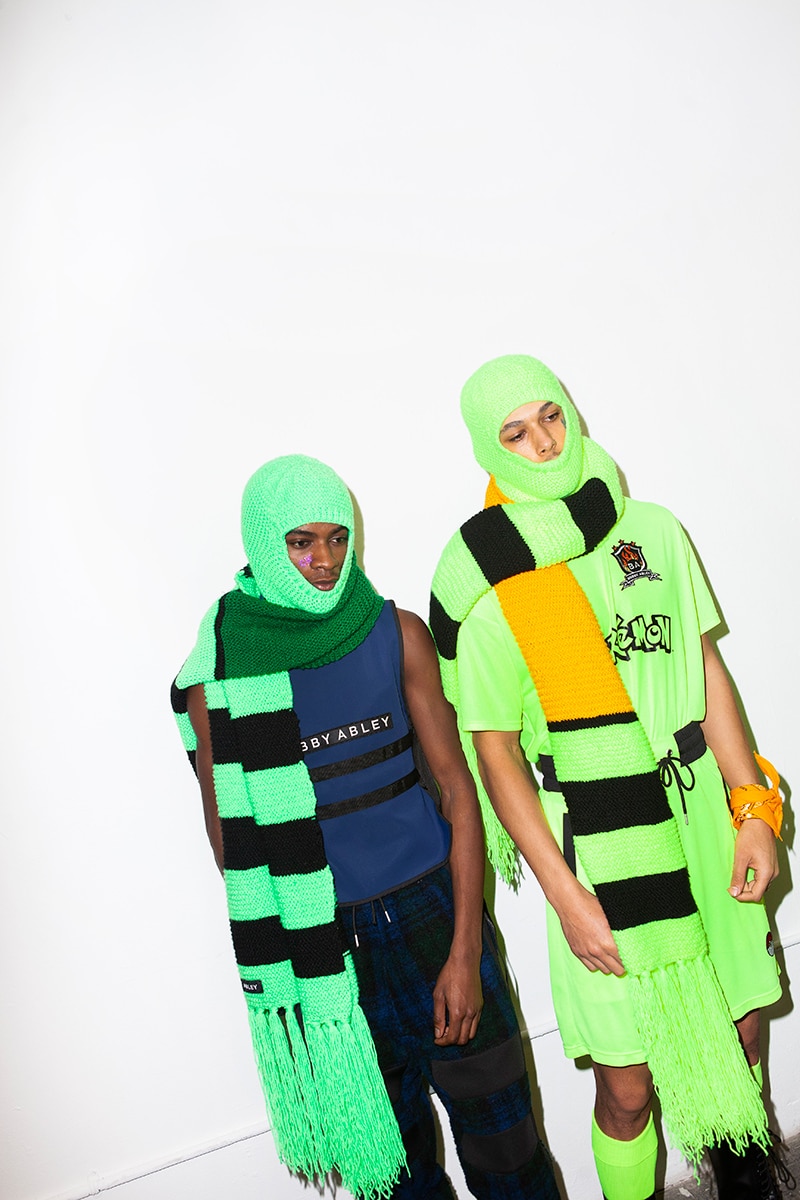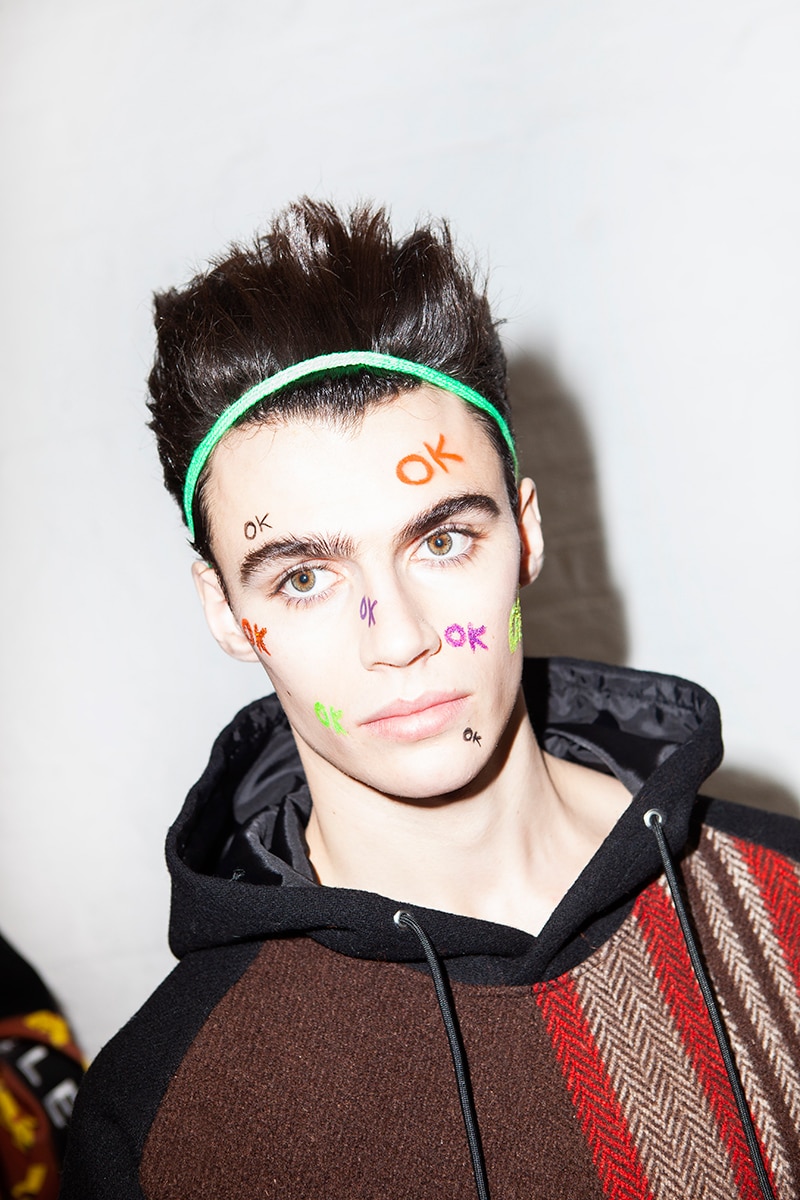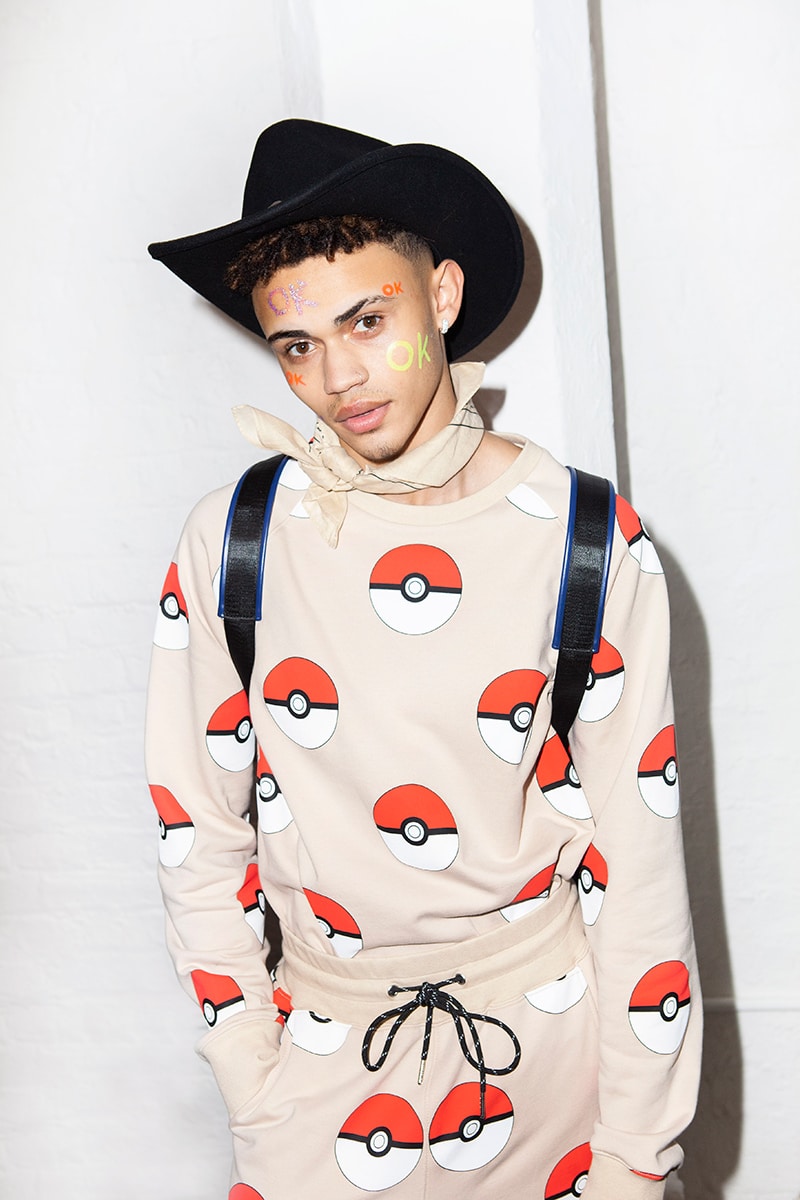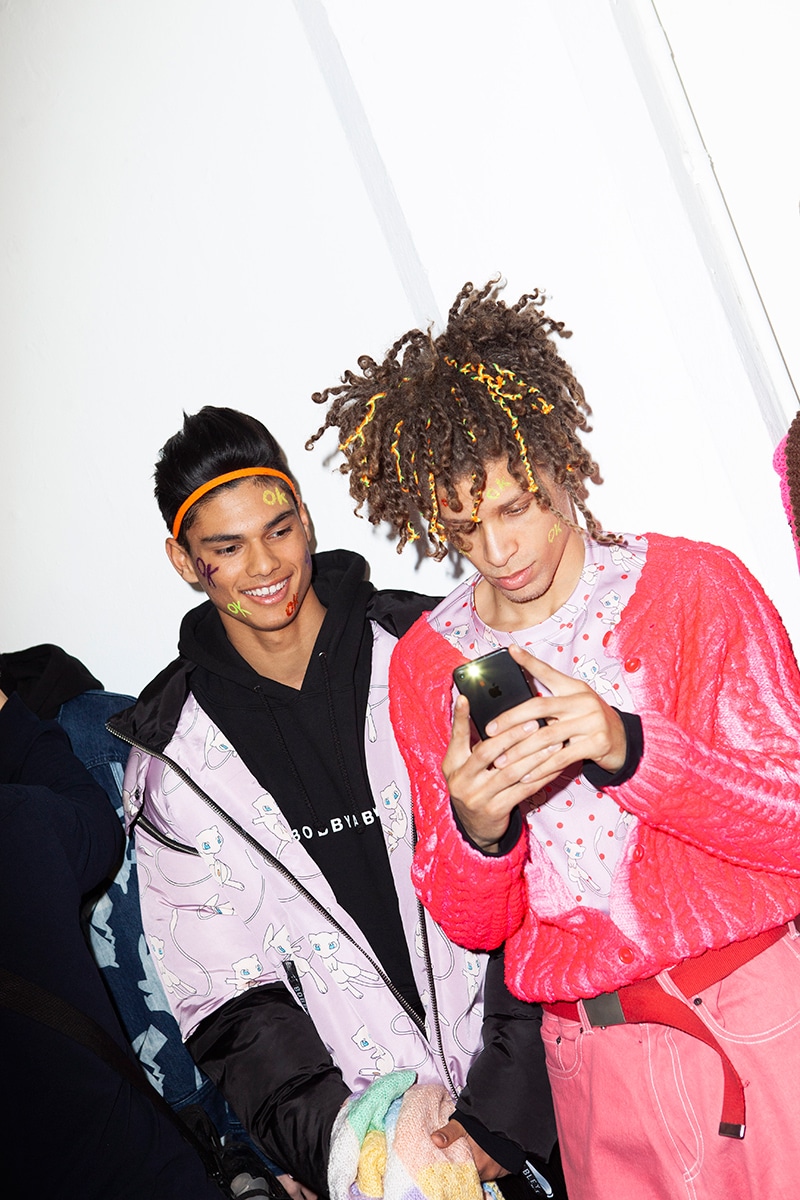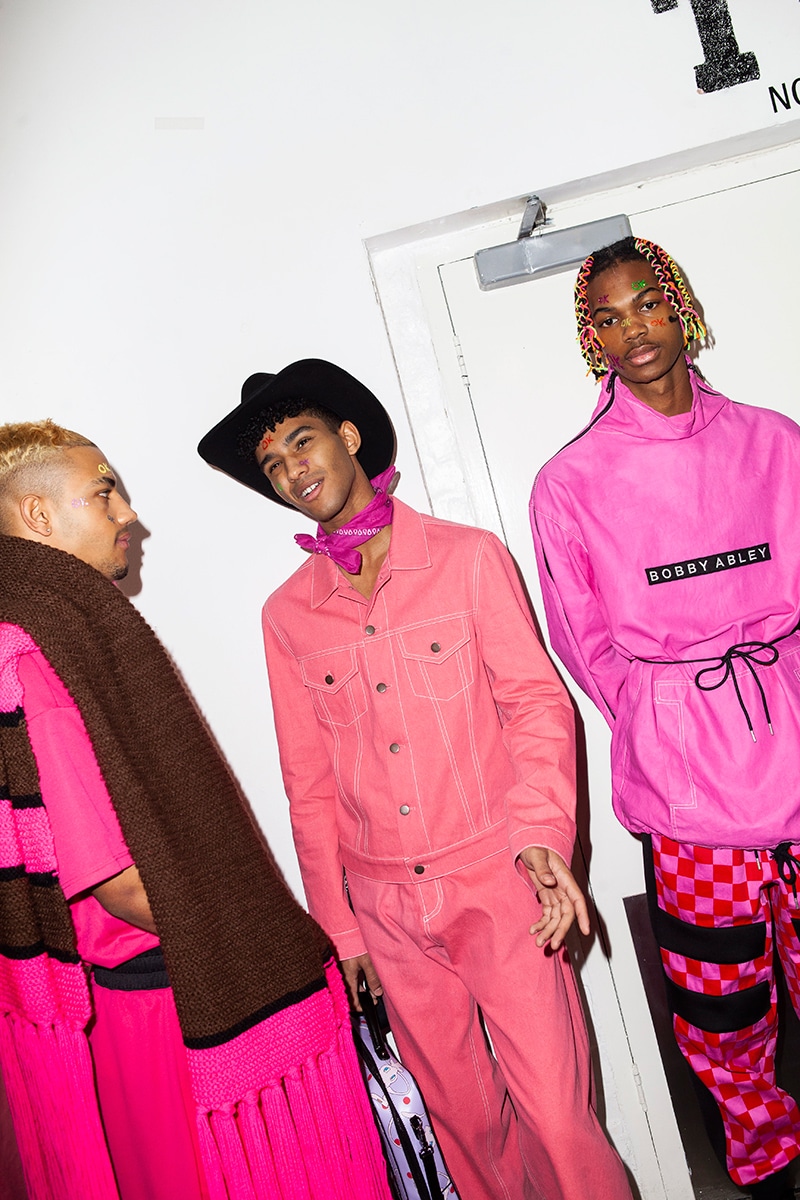 Bobby Abley continues to champion his colorful, kitsch and energetic ethos for FW19. Conceptualized in Abley's hometown of Scarborough, his wistful affection for the seaside resort destination up north provides comfort in a prolonged period of uncertainty.
This seasons knitwear is reminiscent of his British seaside upbringing, balaclavas, scarves and baby blankets are all hand-knitted by his mother as one-off garments produced for the show. Knitted accessories showed alongside neckerchiefs and cowboy-style hats on an army of burly, uber-machismo models wearing dr.martens.
Turning to pop culture for inspiration, a common thread throughout Abley's collections, this season he revived the cultish 90s gaming characters of Pokemon as a repeated motif, most notably through his energetic color palette.  Fiery oranges nod to Charmander, soft lilac hues are inspired by Mewtwo, and splashes of sunshine yellow pay tribute to Pikachu. The Poke Ball is reimagined as a technical poncho, oversized polo shirt, backpack, and cross-body bag. For FW19, he continues to pay homage to another cult figure of 90s pop culture, Xtina, with baggy pants and a boxy leather jacket emblazoned with Aguilera's portrait.
The technical fabrics and sportswear-inspired textures that are characteristic of Abley's aesthetic feature heavily throughout the collection, with the addition of corduroy wide-cut trousers, and a blanket tracksuit with appliqued leather lettering spelling out 'Whatever Forever' – a link to the designer's repertoire of tattoos, football kits were also given a Pokemon renaissance.
Highlights include the denim dungarees and jackets adorned with graphic flames, and the mega-sized mascot in the form of a bouncing Pikachu: a yellow, shining beacon of nostalgia.